As much as I love to cook at home, I also enjoy a great night out letting the professional chefs take over. I often get asked about great places to eat in Denver so I thought I'd post them here for you to reference. Here's my list of the Best Denver restaurants for delicious allergen friendly food.
These paleo and gluten free friendly restaurants are amazing even for those without dietary restrictions. All of these places are very accommodating to allergies and food restrictions and are absolutely delicious! Further proof that cleaner healthier living does NOT have to be a sacrifice.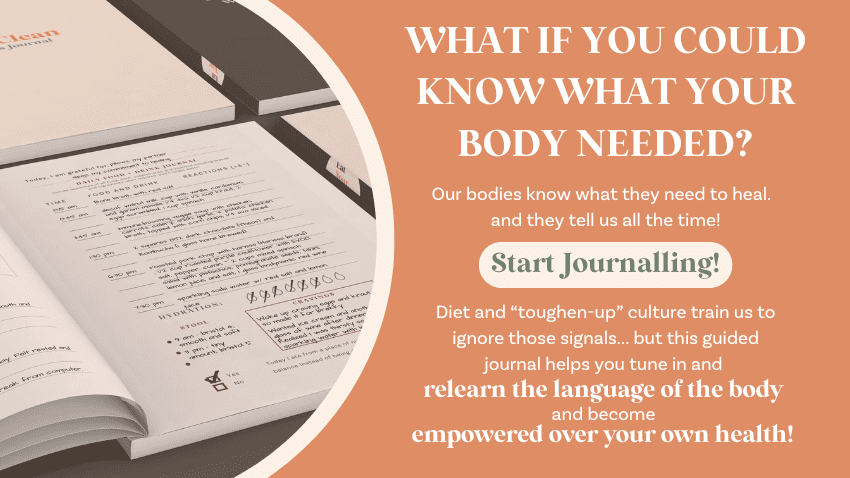 Do you have other favorites in Denver!? Post them in the comments!
I'm always on the lookout for new gluten free and paleo friendly restaurants to add to my list of the best Denver restaurants for delicious allergen friendly food.
Best Denver Restaurants for Delicious Allergen Friendly Food…
For a Fancy Night Out in Denver:
I would recommend checking out Beast + Bottle. It's great. This is more for a fancy night out, but it's worth every penny. The food is exquisite, the menu changes seasonally, and I can't recommend the wine pairing enough. I'd steer clear of the cocktails as they border on overly sweet and fru fru.
Low Country, which started in Steamboat and now is also in LoHi (short for lower highlands in our 2 syllable neighborhood speak), is also a great dinner out. They boast awesome pre-prohibition cocktails and a solid selection of bourbons. They are super friendly with helping you find gluten-free options on the southern inspired menu and the food is great.
For Happy Hour:
Linger is in LoHi and offers great city views from the patio. It has a chill atmosphere and great food and drink. It's also a great jumping off point for dinner either at Linger or the many other hip restaurants around nearby. Bonus: the restaurant is in a returned mortuary- they still use the old sign. Super cool.
A little farther north in Highlands is Old Major. It has paleo options, great cocktails, killer charcuterie, and a good patio.
Recess is a great outdoorsy bar. It's like the new forest room five, or older, depending on if your discussing tenure or average age of clientele 😉 There are fire pits and lawn games and it feels like adult recess.
Keeping that child-like outdoors vibe, Forest Room Five feels like a summer camp, complete with tree stumps as chairs in an overgrown forest patio. Definitely stop in for a snack and drink if you're in the LoHi area.
It's a little bit fancier than you would expect for a good happy hour, but this steakhouse offers some great deals. On Mondays, Ocean Prime in Larimer Square offers a Manhattan and burger special for 20 bucks (pricier than your average burger and beer but so good) and on Friday's they have oysters and champagne. Cheers!
For Gluten Free Burgers:
The Federal is the fanciest and healthiest dive bar I've ever seen. With two Celiac owners, they are completely respectful of all allergens and take it very seriously with dedicated separate fryers for the gluten free items and even calling the bakery to confirm ingredients for a friend's rare allergies. I go here all the time. Get the ghost curry wings or the pork Bahn mi burger on a GF bun with sweet potato fries.
Park Burger is also fabulous. I love it! They offer great burger and shake combos, the fries are borderline addictive, and they always have great new specials. The buns are gluten free and they'll guide you through the menu.
For Vegan food:
Vital Root, owned by the same owners as Root Down and Linger, is a plant-based restaurant specializing in slow food fast. Try the plantain kabobs, beet ravioli or awesome smoothies.
Watercourse is also vegan friendly, but it is NOT celiac friendly. They fry seitan (i.e. pure gluten protein) in the deep fryer with almost all of their supposedly gluten free dishes. City o' city is their sister restaurant that is friendly to the vegan and gluten free crowd.
For Dinner and a show:
Only one place comes to mind and that is Ophelia's Electric Soapbox downtown. Sharing the same owners as Root Down and Vital Root, they mix in live music! An underappreciated night is open night mike. Bonus: the historic building was a legendary brothel for years and this "gastro-brothel" does not disappoint with the historic and entertaining decor.
For Dinner:
A favorite of mine finally has a location in the Denver Metro area! Flower Child is a chain, but it has all of the right missions about food and I frequent it often for dinner in San Diego. Try the salmon plate with the amazing bok choy sweet potatoes and avocado or the vegan ingredient salad at the new Boulder location. Alert: their cookies are also bomb though they are just gluten free, not paleo, dairy free or refined sugar free.
Root Down is a classic favorite. It has healthily prepared delicious food and a great range of drinks, both adult and detox friendly. Bonus: they also have an airport location. They make it easy to go Gluten Free, but it is a little harder to go dairy free. They are, however, very accomodating to any allergy or dietary preference.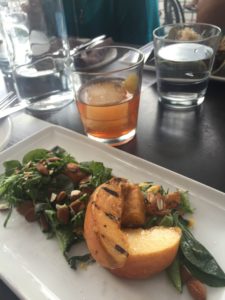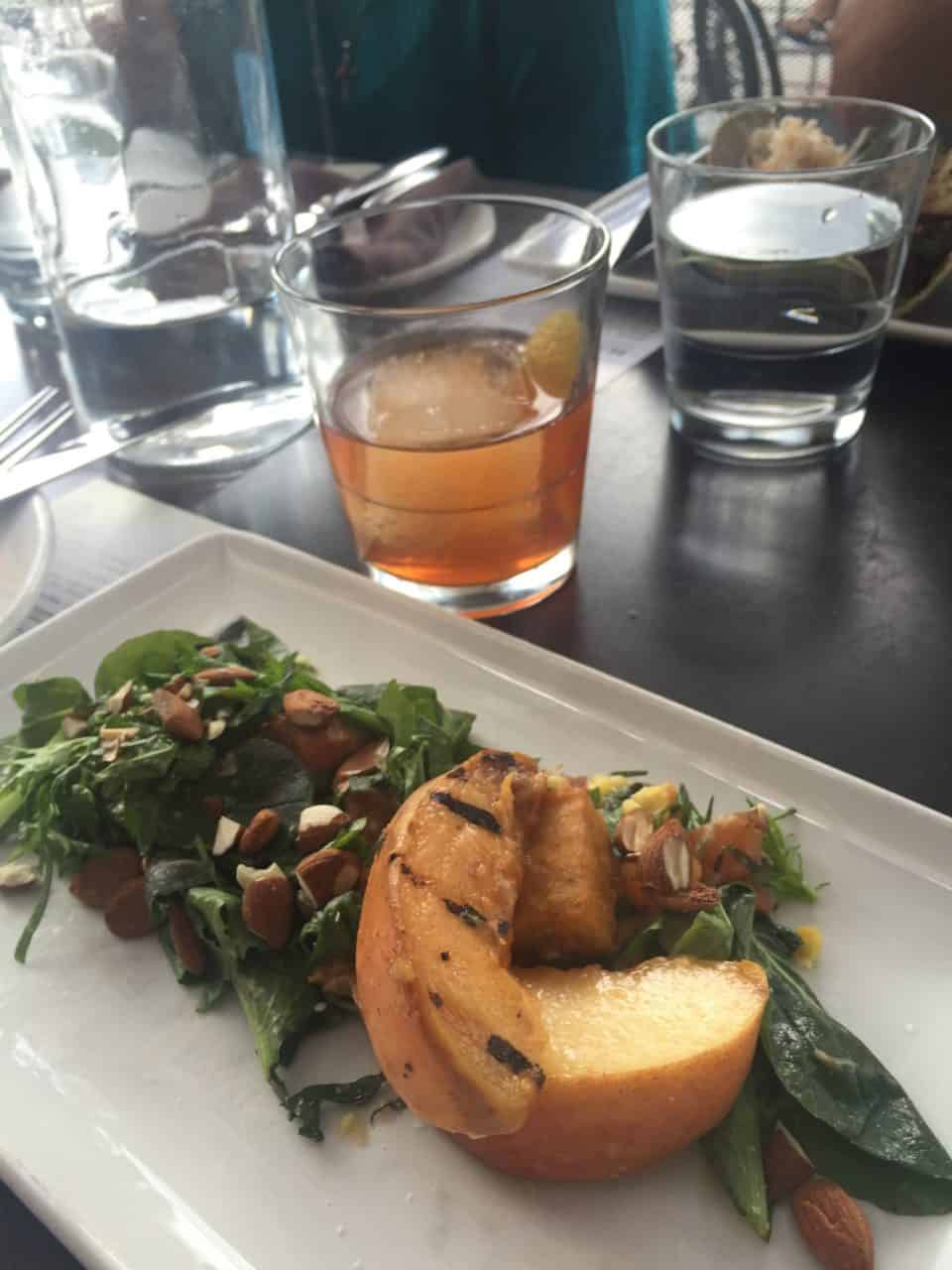 Populist is in Rino and is also a great choice. They serve new American small plates packed with flavor and responsible ingredients. If you're feeling fancy, they have a spectacular tasting menu that changes seasonally and always has a fun theme. My favorite theme so far is Rainbow.
With this option, you could pop-over to the urban winery Infinite Monkey Theorem for a couple of glasses of wine in their posh tasting room. Or go to Work & Class for a drink with a cool vibe.
For a quick Lunch:
The Kitchen Next Door has a dedicated gluten free fryer, gluten free bread and delicious naturally gluten free foods like kale chips and hearty plant forward bowls.
Five on Black is a new fast dining casual restaurant downtown. Their entire Brazilian menu is gluten free, even the biscuits. And everything is dairy free except the biscuits.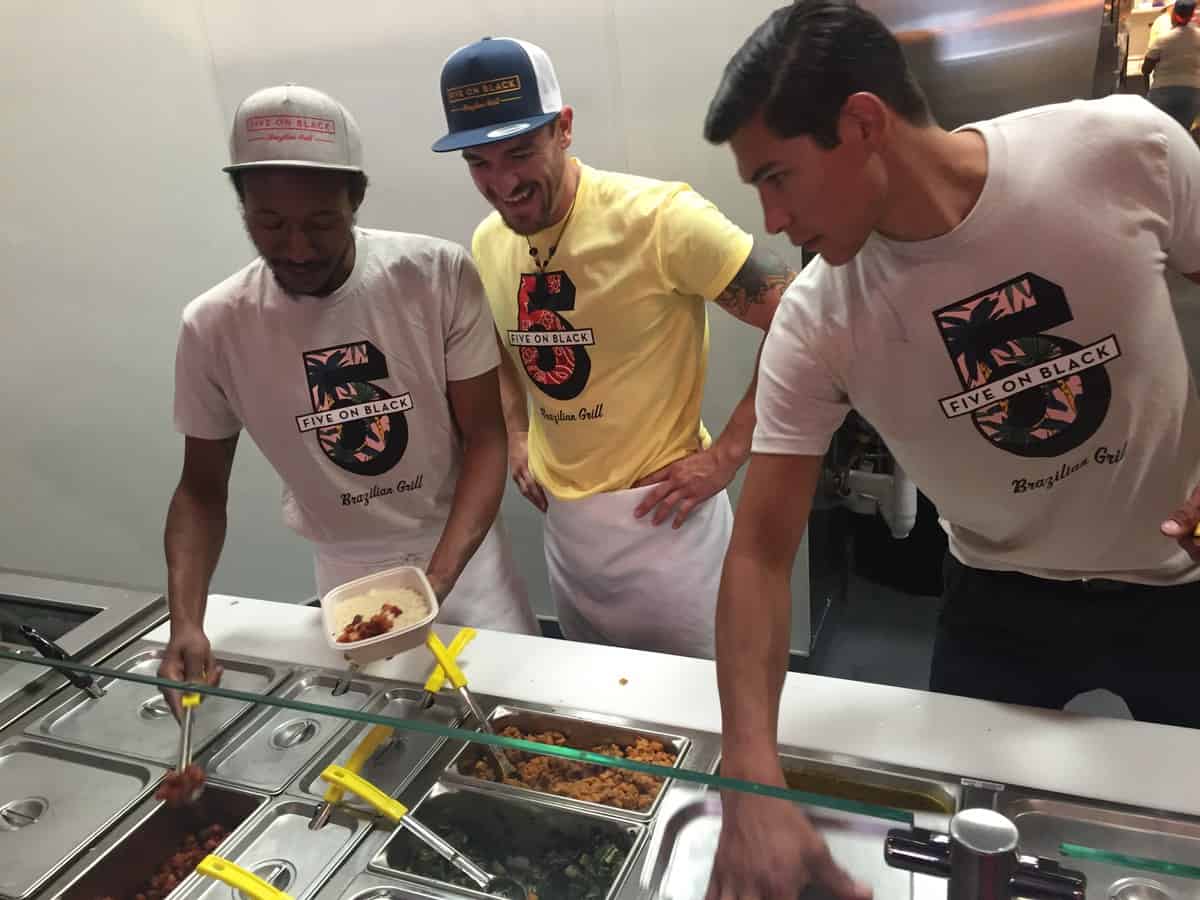 For Brunch:
My new favorite place (opened April 2017) is Just Be Kitchen!!! I'm filing it under brunch, but it could just as easily fit under coffee shop or lunch. Open from 7am-3pm, this place serves up Paleo, GF, DF breakfasts and treats all day and also offers some hearty lunch options, like paleo burgers!
Pro Tip: For breakfast, get the burrito made with their house made almond flour tortillas. Choose the coconut cream for you coffee and lattes as it has no added sugar.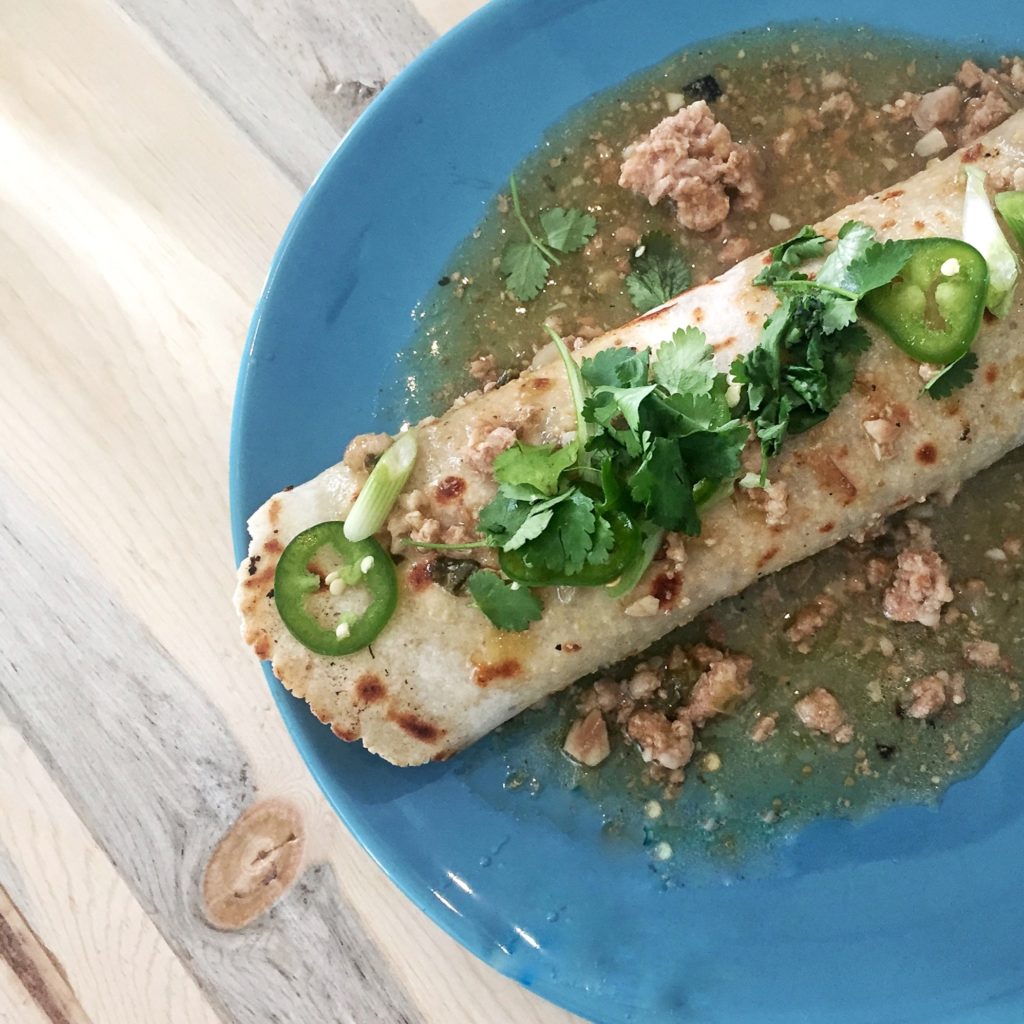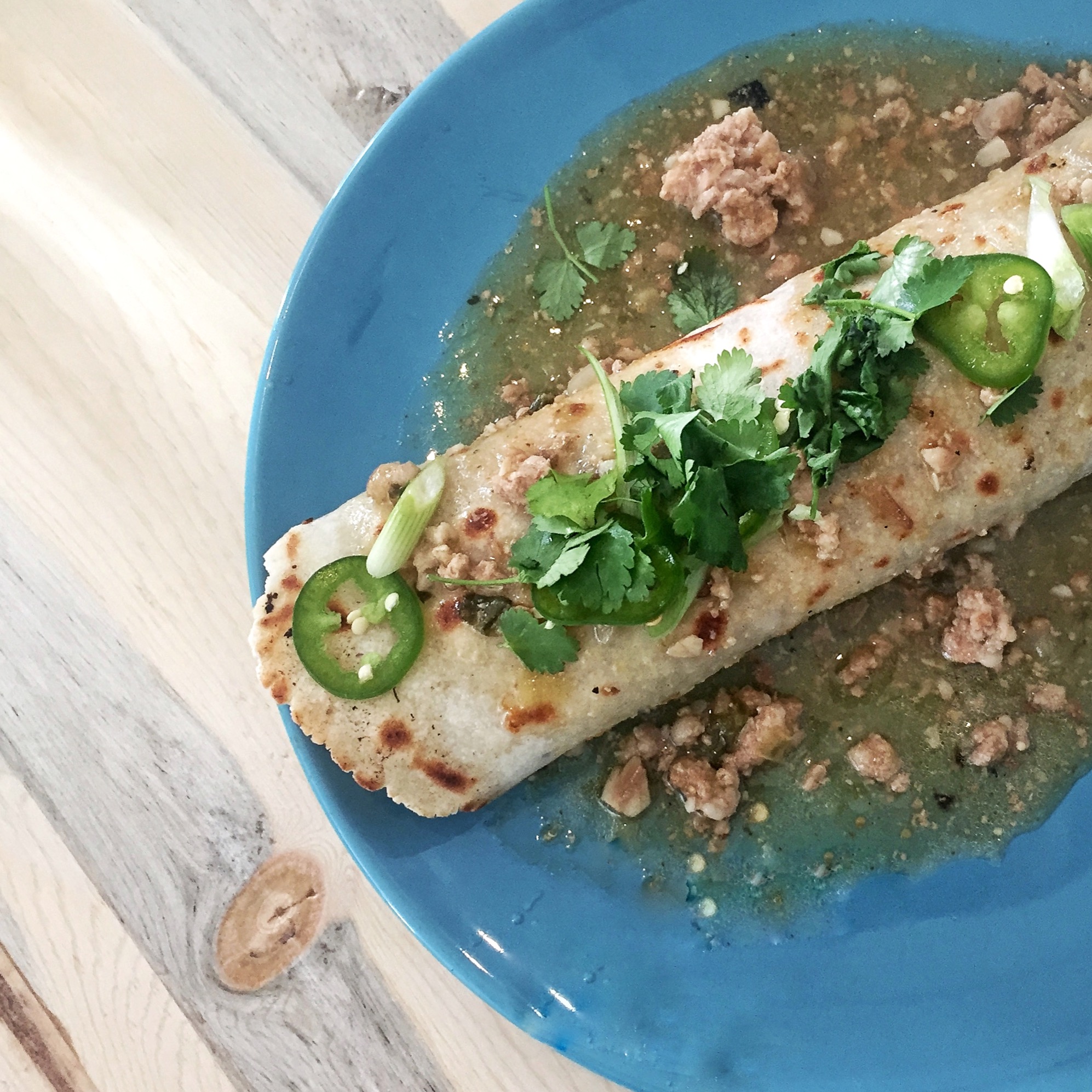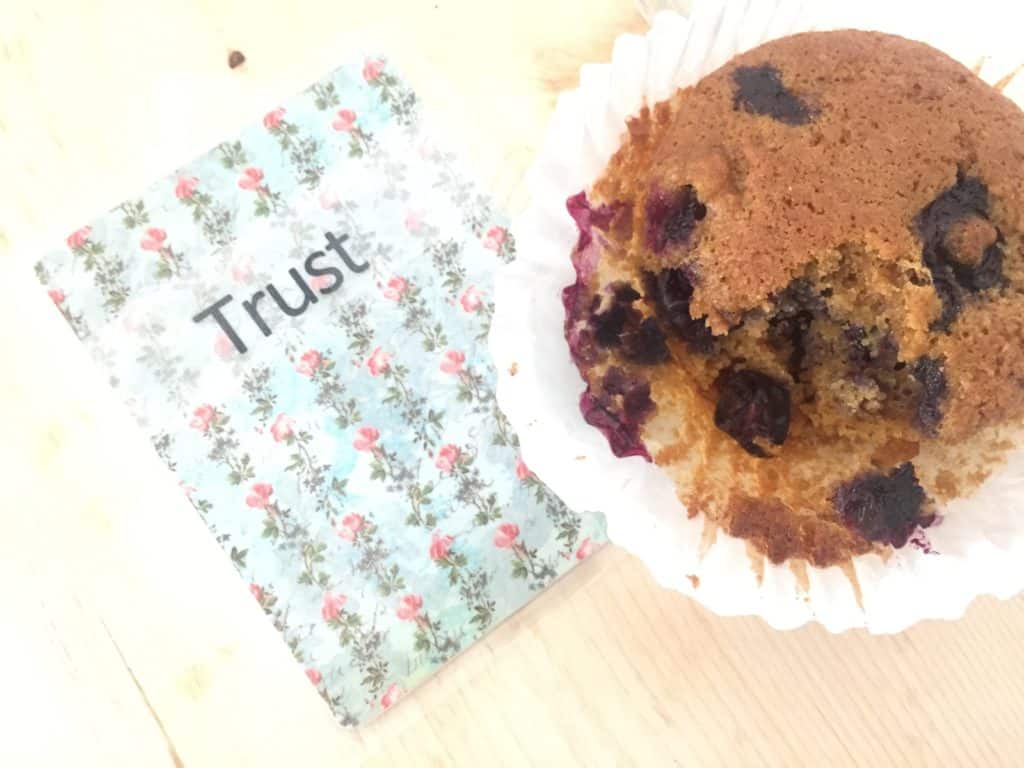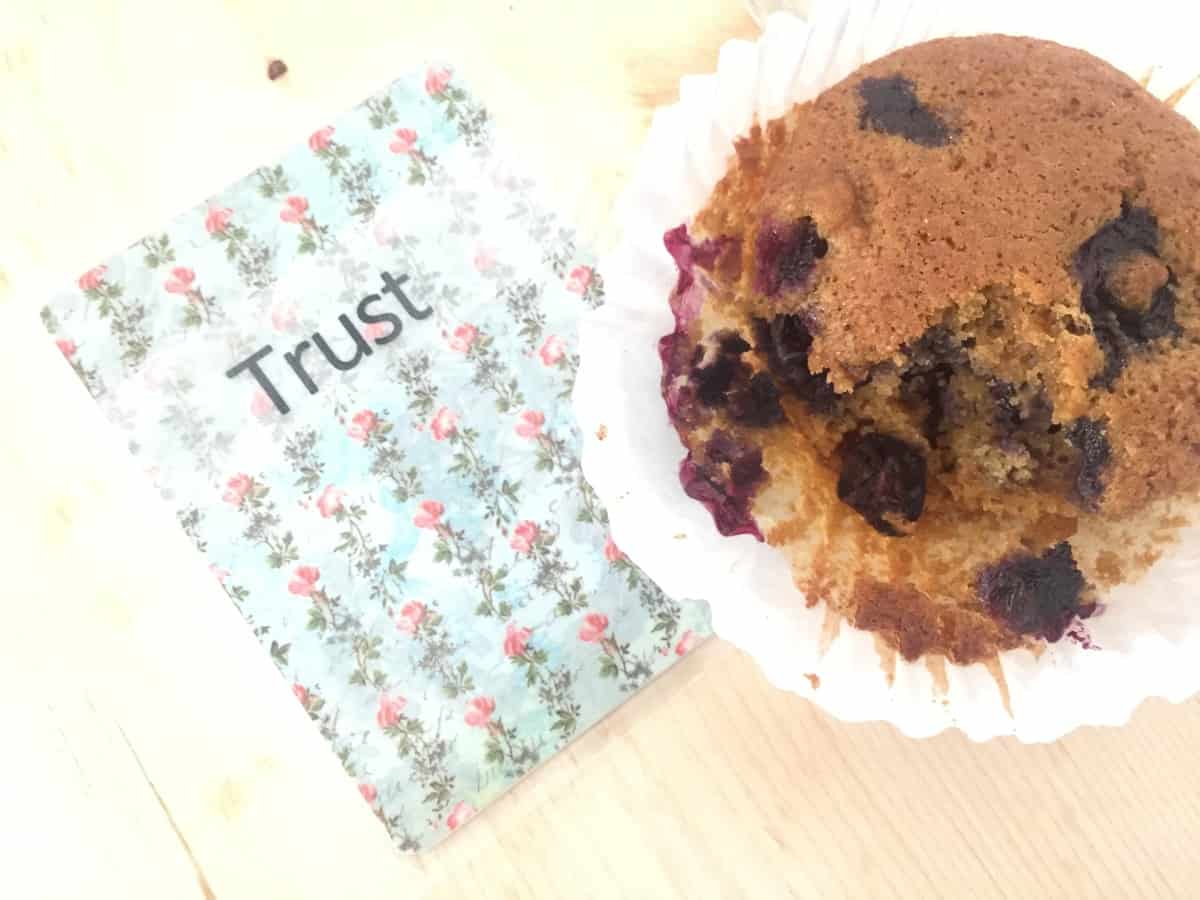 You can also buy their granola to take home. It's what I use in my Peaches 'n Kale Smoothie Bowl and my Peach Blueberry Smoothie Bowl.
My new favorite spot for Brunch is Bacon Social House. Get a flight of bacon to share with your meal and an awesome breakfast cocktail. This place knows how to make good cocktails, not too sweet.
For downtown breakfasts, check out Snooze and Syrup. Snooze has an assortment of gluten free benedicts and killer hash, but also always a long line. They also have a bunch of locations all over the city and in some other states. They started here in Denver, though! I recommend checking them out in Union Station because that's just a cool spot to be.
Pro Tip: There are some reports of Syrup only promising full celiac gluten free options on weekdays due to the business of the kitchen.
and finally, for Coffee Shops:
Mmm…Coffee is a paleo coffee-lovers dream. Or really a dream for anyone gluten, dairy, soy and refined sugar free. They have pastries that are made with almond butter and dates that taste amazing and they make their own almond and coconut milk. Go there! Everyday!
Downpours coffee on Tennyson makes their own house-made almond milk that is sooo good and offers gluten free breakfast burritos! Warning, they do use a shared panini press to cook the burritos so ask for it to be separate for gluten allergies and celiacs.