Hi, I'm Alicia. I'm a microbiologist, fur-mama, and Health Information Technology professional. I'm also a recipe creator dedicated to making healthy food that tastes good and is accessible to everyone (which is why we donate 20% of proceeds – see below for more details).

I'm passionate about sourcing healthy food, cooking from scratch in an easy way that fits into my already full life, and waste management. Ya… you read that right. haha. #sustainability

I geek out on nutrition research to inform the "what" in my recipes, but the "why" is personal.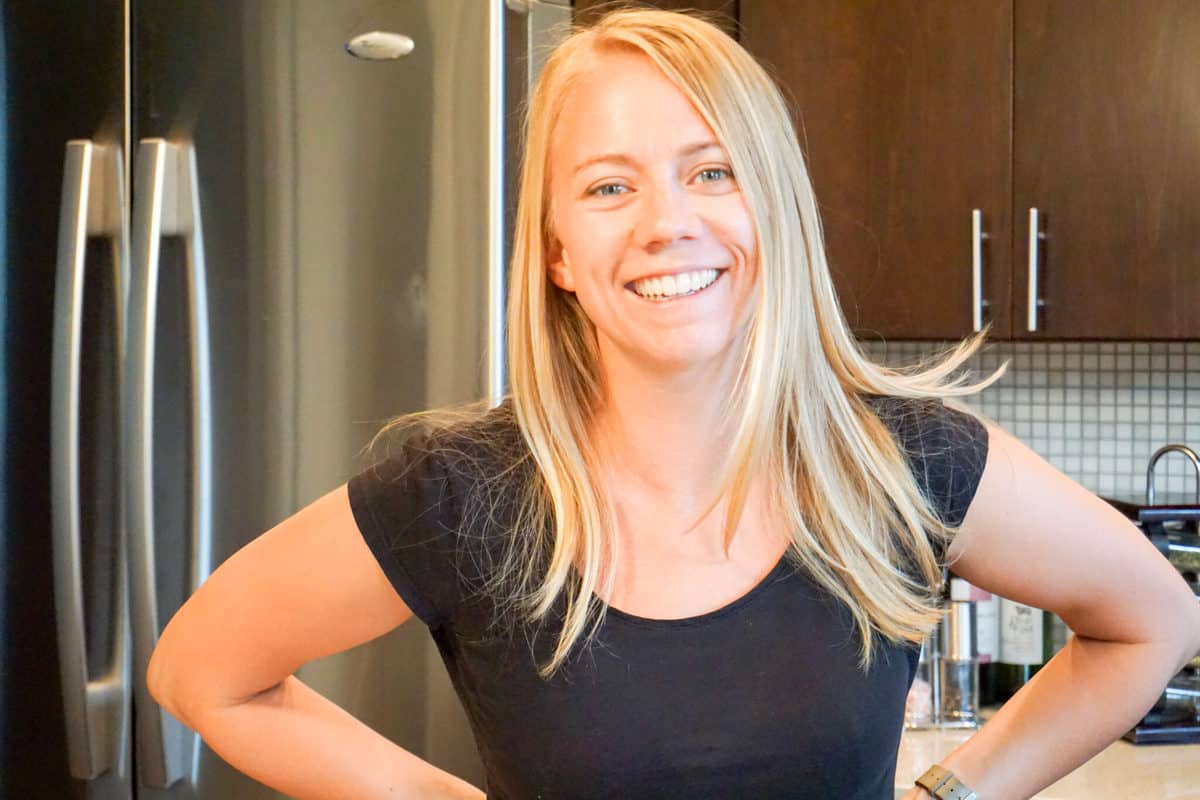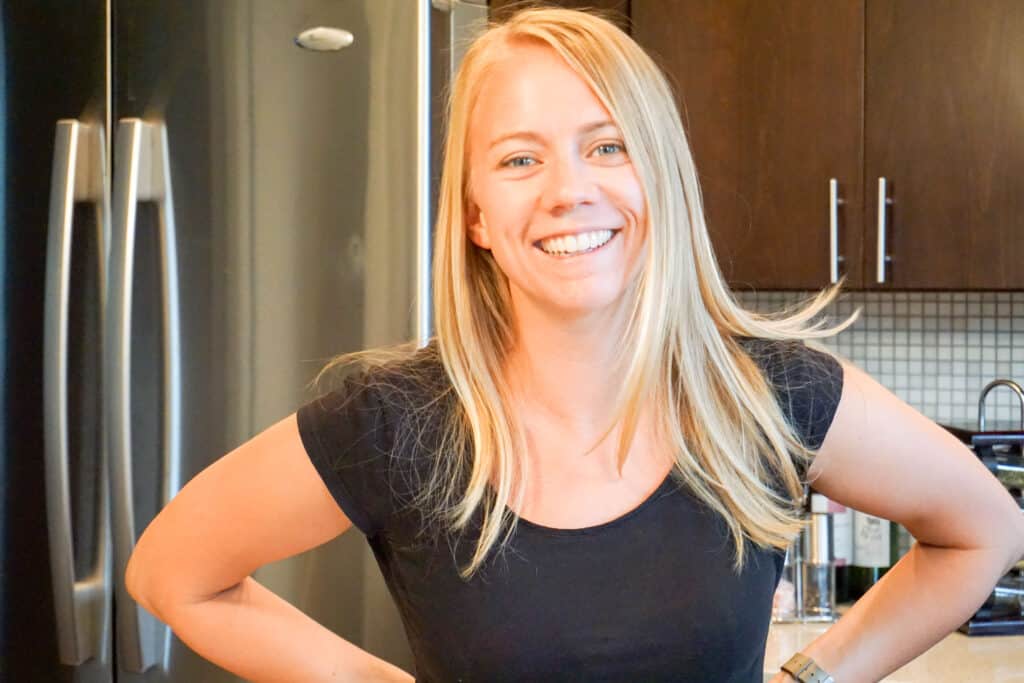 I write this blog so you never have to live My Story
Finding Wellness
After suffering through fully preventable chronic illness for decades, I found holistic wellness that brought unimagined health. We're talking never felt better, cured my seasonal allergies health!

We're talking not only could I get that dog we always wanted, despite being too allergic previously. But now I can also snuggle with him every night in bed with zero allergic symptoms.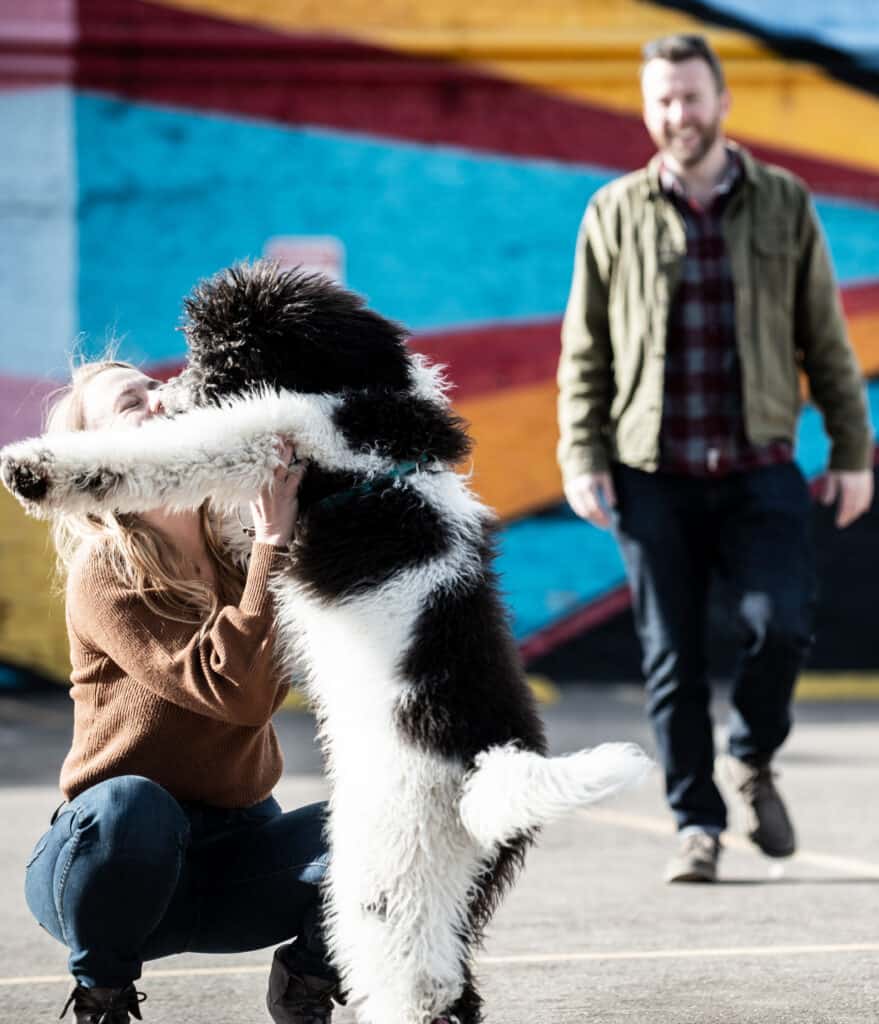 We're talking freedom!
That freedom to live well came through small lifestyle changes made over time. I first focused on reducing toxins going into my mouth, followed closely by my lungs, and skin until my body recovered.

Now I run this site Eat Your Way Clean to help others find that same wellness through personalized lifestyle tweaks that really work and make life more enjoyable.

Because that's the point… to feel good and live to the fullest for as long as we are here, however long that might be.
Eat Well to Live Well
Eating Well to Live Well has become somewhat of a mantra around here. I am on an ongoing mission to cure my body through healthy and non-inflammatory foods and to share what I learn with you. The goal is that no one else has to unreasonably think that being sick is a normal state of being! Because there is another way: a way of wellness.

On the website you'll find clean recipes as well as articles on nutrition and health research, eating styles, sustainability, and travel.

Enjoy the journey with me! Check out some of my deconstructed recipes turned into health-nut approved recipes, and help celebrate cooking, baking, drinking and eating with friends and family and plenty of fun.

Part paleo, part fat-kid, part wanderer… but most importantly, tasty and nourishing.
My Health Journey and the Founding of Eat Your Way Clean
My name is Alicia and I have two passions: travel and food. I use the word food generously and consider cocktails and wine to be included under that umbrella term. Really, anything that goes into your has an opportunity to nourish or inflame.

For a long time, my food was making me sick. You can imagine how hard it would be for the very thing you love to be hurting you.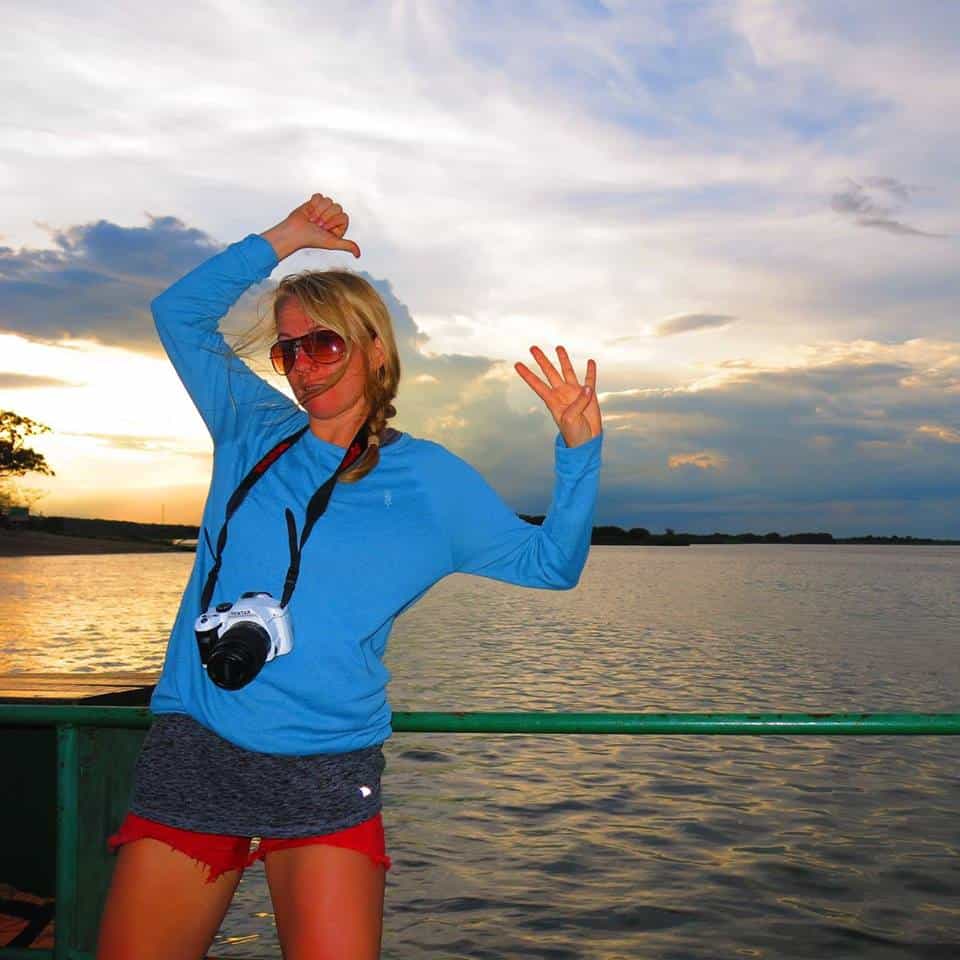 I lived with sickness for a long time… and thought it was normal
Since I was a little kid, I was sick all the time. After years of tests with no diagnosis, I finally figured out gluten was the culprit at age 22.

My provider told me to cut gluten from my diet and that I likely had celiac. Before I completed the blood tests, I had been gluten free for some time, so they weren't 100% conclusive. I also had the biopsy but years after going gluten-free. For me, it wasn't worth it to reintroduce a food that was making me sick for 4 months just to get a conclusive diagnosis.

I just continued the positive changes that made me feel healthier. Unfortunately, cutting out gluten wasn't enough. I was still having a lot of GI issues so I further limited my diet, restricting dairy and other processed foods.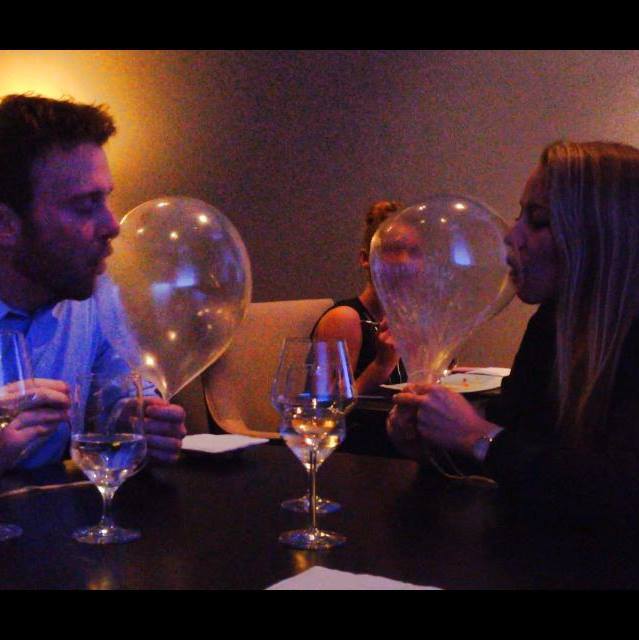 The early #GF life
My mom and I were diagnosed at the same time in an era before grocery stores and cafes carried gluten-free paleo muffins. We missed cookies and couldn't find GF versions anywhere! Reminder, this was 2007 and the #gf marketplace had not yet boomed.

After hours researching and attempting to recreate cookies with gluten free ingredients, we crafted what I'll call the most delicious gluten free cookies on earth. We sold them at coffee shops, farmers' markets and grocery stores across Colorado as Grain Free Planet. But it is hard to make the same recipes on repeat!

After burning out making the same 5 recipes for years, we closed the bakery doors. Now my favorite hobby is taking all the ingredients out of a recipe and replacing them with healthier alternatives.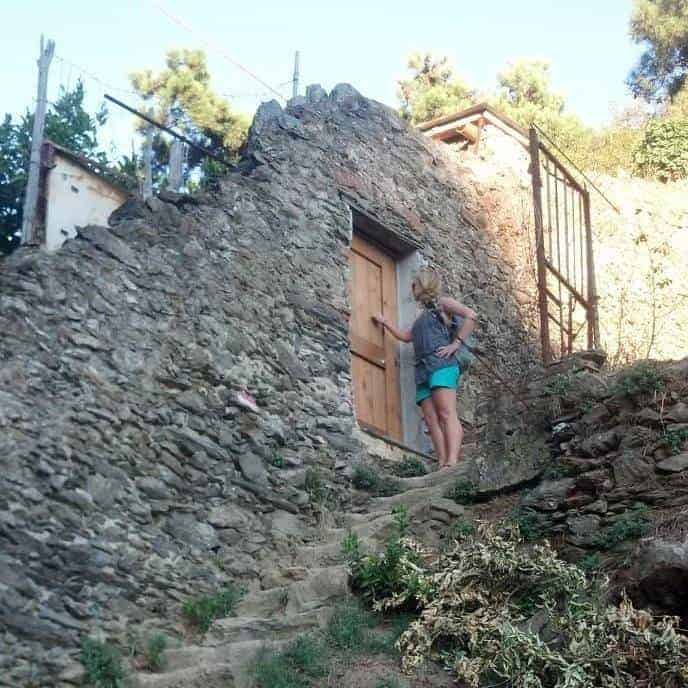 A Light at the End of the Tunnel
Over the years, I discovered ways to enjoy food without hurting my body. By choosing real, whole foods that nourish and heal my body, my allergies dissipated, I rarely get sick, and I just plain feel better!

This is a place to share healing recipes made of nutritious foods and clean eating meal plans designed to help you feel better while you pursue all of your passions! Let's enjoy food again! Whether that be raw vegan pie, bacon-wrapped cheese, street food, tacos, cookies, curry or anything in between! Join me on the journey of eating well to feel well, and eating well to live well! 🙂

Eat Your Way Clean – The Beginnings
The name Eat Your Way Clean had two inspirations: a favorite song from the band LCD Soundsystem, and my quest for a clean bill of health. After battling auto-immune disease and overall reduced wellness for decades, I went on a mission to solve my health issues preventatively.

That started with a 6-month elimination diet to test my food intolerances, reset habits around exercise and sleep, and become more centered.

What started as an act of accountability transformed into a place to share my journey with the world.

If you believe in this mission and want to learn more, stick around and sign up for the monthly EYWC newsletter. You'll get new research, interesting reading material and of course lots of clean recipes.
The current Eat Your Way Clean eating philosophy
My food philosophy has morphed as more research and education has become available and as I have had time to experiment with different foods and how they impact my body.
Gluten and Dairy
I stay away from gluten but believe that the reason it harms me is because of the severely modified strains available that are often mixed with heavy levels of pesticides and other artificial stabilizers and preservatives.

I avoid dairy but will eat fully pastured grass-fed and grass finished butter as well as Ghee or make an exception when traveling.
Choose Meat Wisely
Meat sourcing is incredibly important. I eat grass-fed and grass-finished beef and dairy, source pasture-raised eggs, and try to purchase organic as much as possible.
Skip the Fillers and Preservatives!
Avoid all additives. Added sugars, preservatives, flavors and colors are harmful toxins that we don't need to eat and don't really add a lot of value to our foods. I avoid them and I wish more products were available without them. Clean ingredient lists!
Pay Close Attention to and Reduce Added Sugars
Avoid added sugars. The WHO recommends less than 25 grams of sugar per person per day. We eat way more than that and its hiding everywhere!

There are several scientific names to hide sugars, so look for the total grams of sugar. If it's above 7, think about it before moving forward.

When making your own sweets and treats, opt for natural sugars like maple syrup, local honey, dates, bananas, and other fruits. Occasionally coconut sugar works as well.

Avoid fake sugars!
We saw what happened with Aspartame. Other sugar alternatives like xylitol haven't had time in the market to be tested for long term effects. We know maple syrup and honey are good for you, so let's stick with those in moderation when possible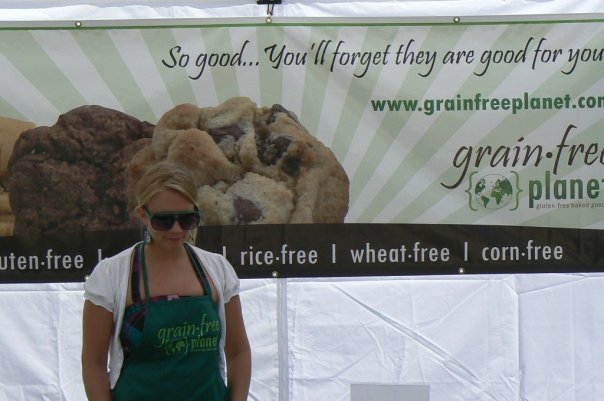 Eat Your Way Clean Lessons Learned
Eat unprocessed food
Make things from scratch
Ingredients matter: skip all artificial fillers and additives, avoid natural flavors and gums
Still eat what you love, just clean it up
Fat is good! Eat good fats like olive oil, coconut, and avocado. Skip all hydrogenated oils
Refined sugar is pretty bad. Straight up. Reduce sugar, especially refined and artificial sugars.
Your body knows what you need and will crave things. For me, some examples are ice cream when I'm thirsty, chocolate for magnesium, steak for iron. Learn when to listen and when to ignore (yeast overgrowth in the stomach and stress both signal sugar cravings!)
Seek balance and intentional eating (aka eat what you crave when your hungry, within reason)
Head to tail eating reduces waste, makes eating more economical, and provides a wider nutritional profile. Do it!