This is a little belated, but I had to share. I had the best food in Mexico! You should probably know that Mexican food is in my top 5, along with Thai and Indian (which is one of the reasons it was so so disappointing to find out I don't do well with tomatoes or peppers or nightshades of any kind). But there's still a ton of great Mexican food that avoids or at least limits the nightshades.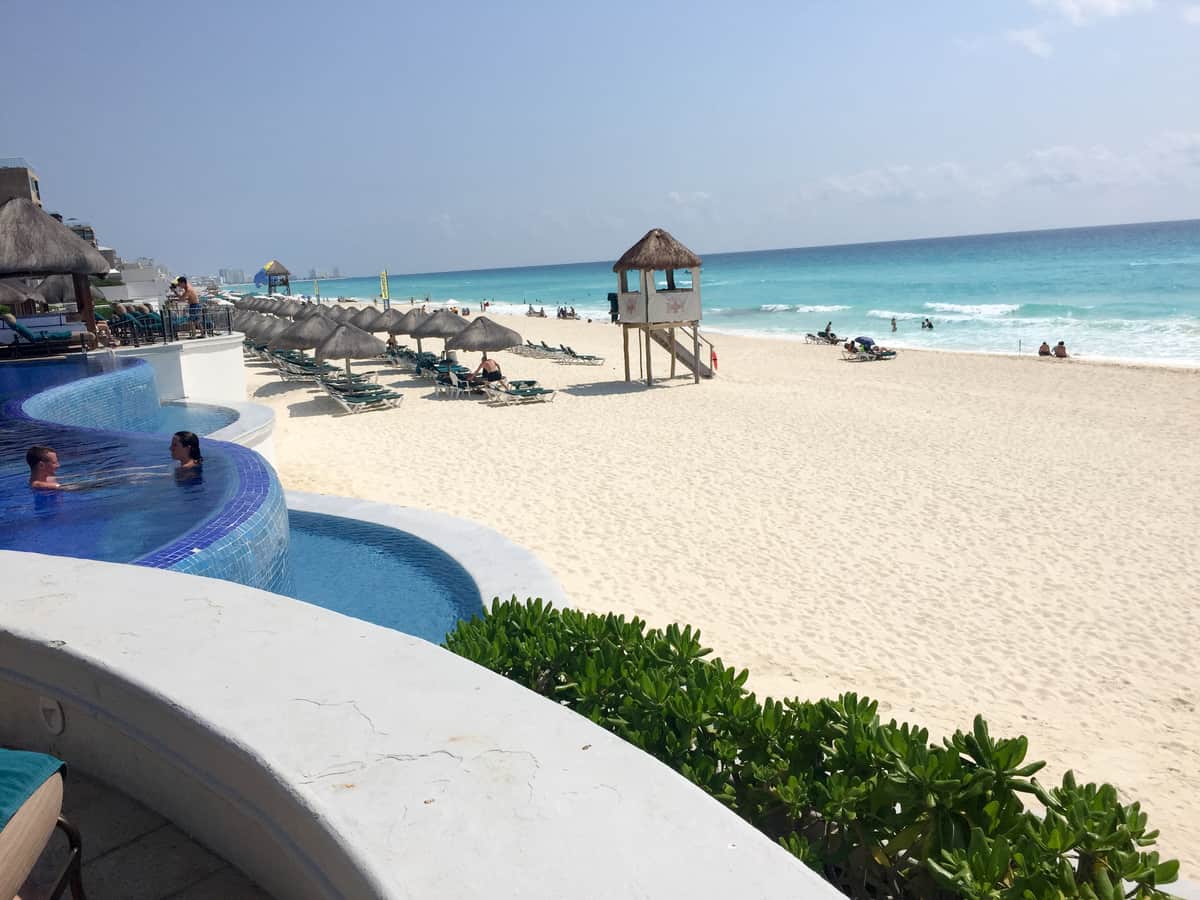 The Ceviche was fabulous! Tons of different fish and flavors. So. Good. So. Fresh.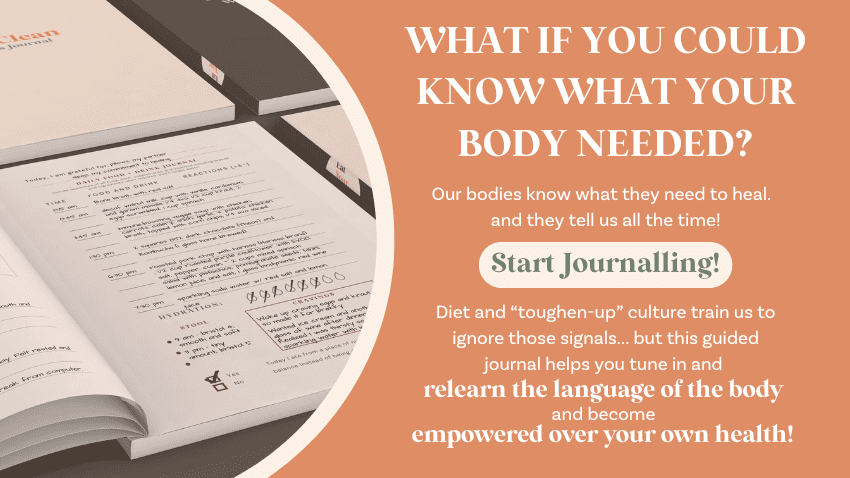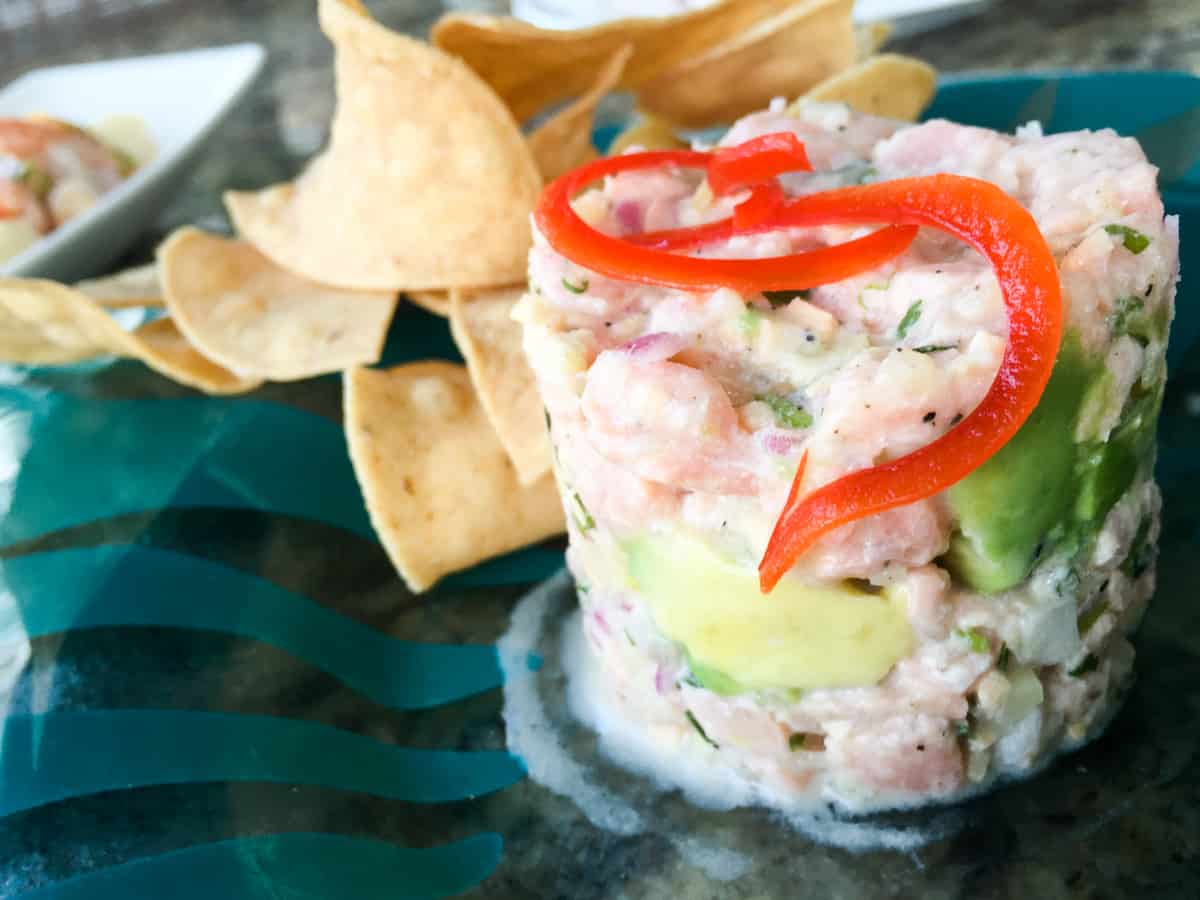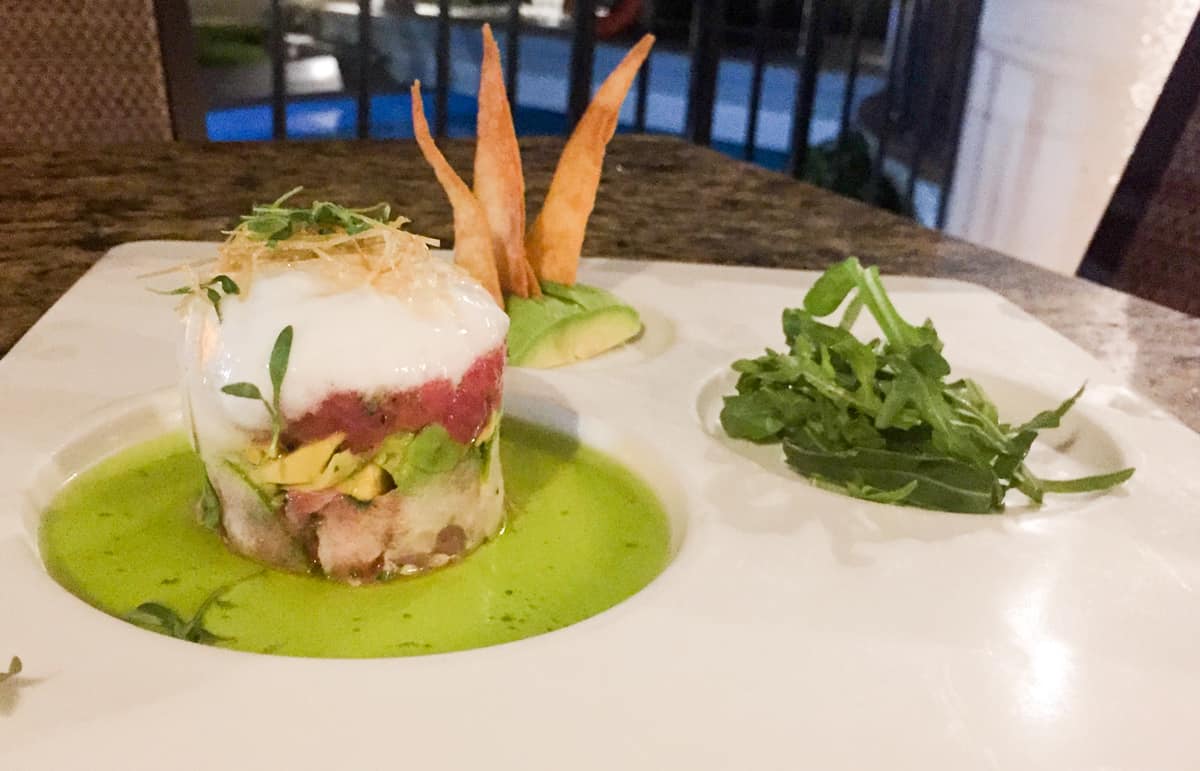 I think I ate my body weight in ceviche. Well, that is at least until I met the all-you-can-eat breakfast buffet. Those things should be illegal. Sweet plantains (which I love with almost equal zeal as sweet potatoes), carnitas, avocado salsa, and pickled onions. Absolute heaven.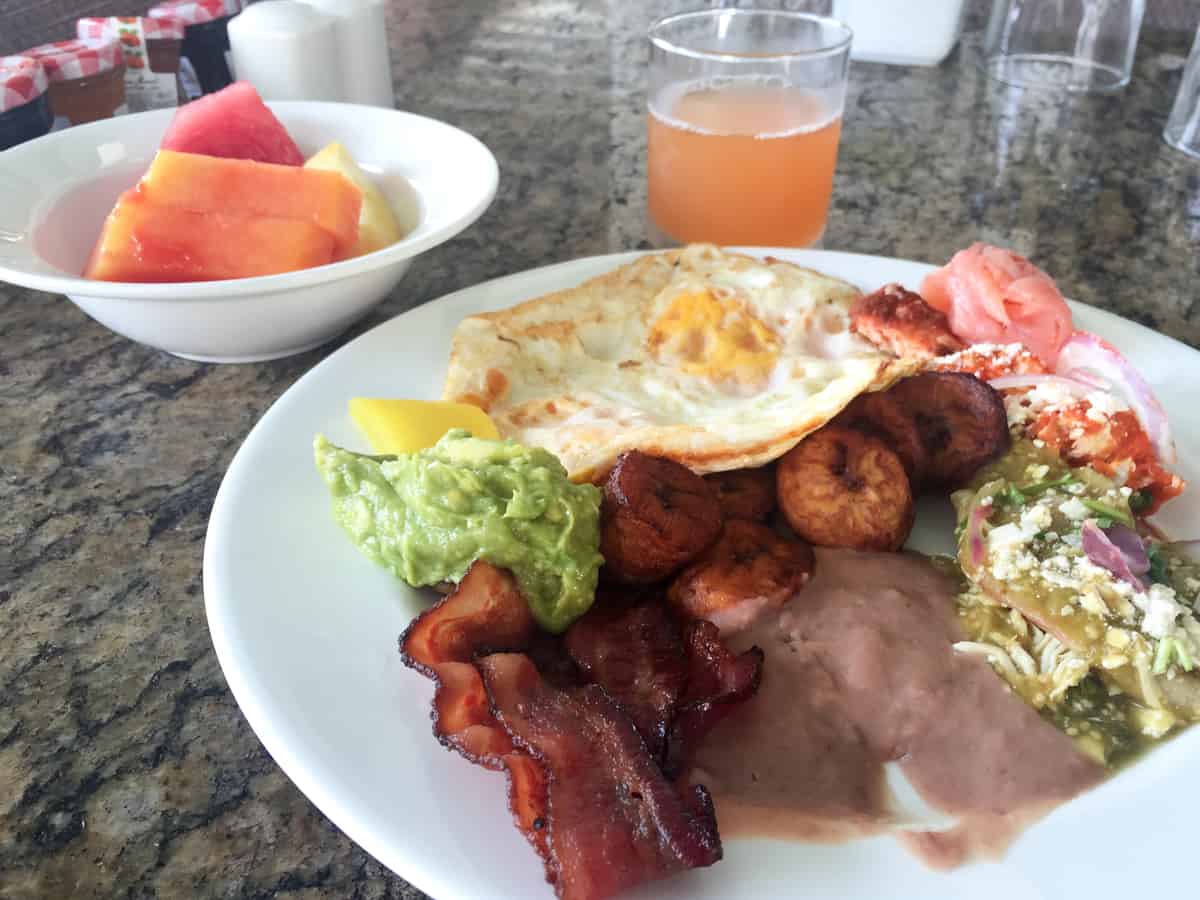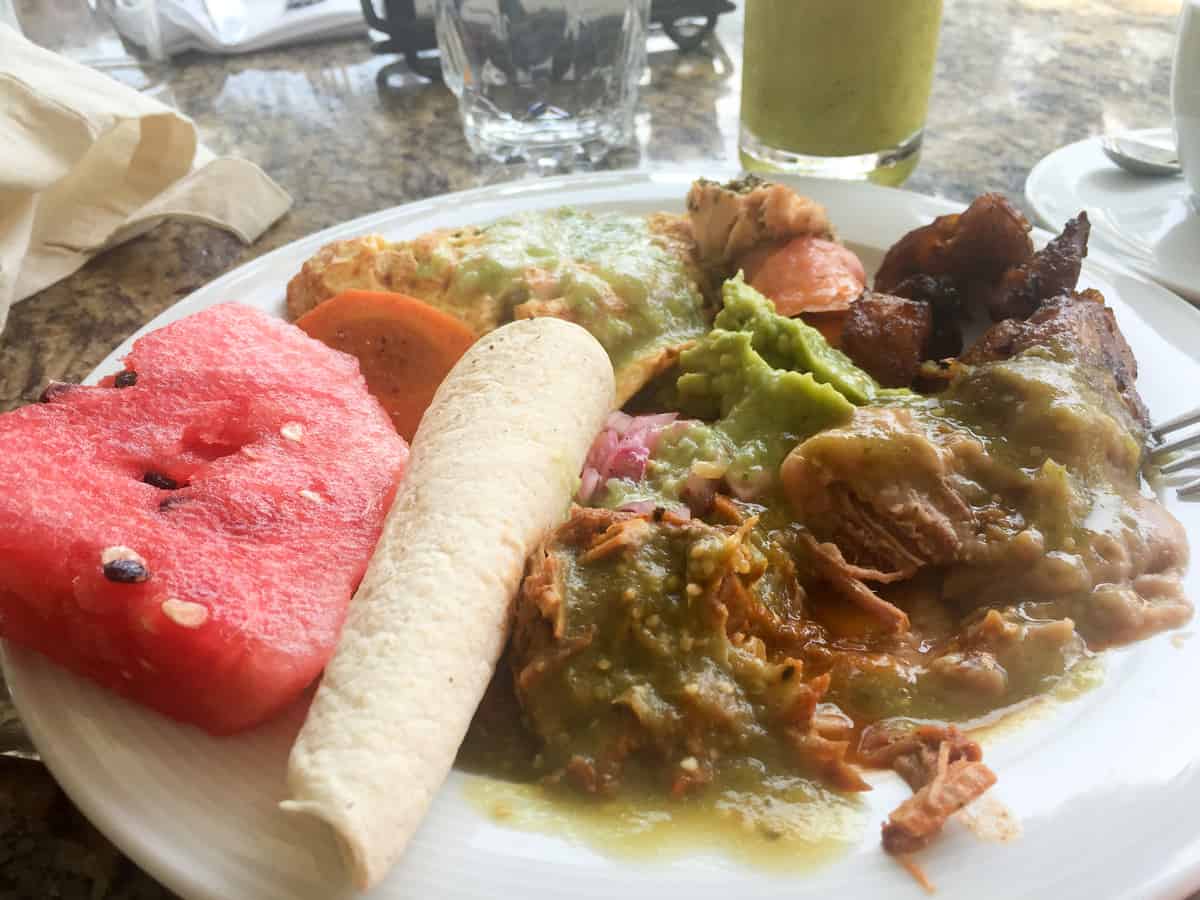 On a day trip to Isla de Mujers, I was able to snag a fresh coconut off of a street stand. I feel like it's not a true vacation in Mexico unless some sort of street food is involved. So I was glad to make this trip compete with fresh coconuts! Fresh coconuts have the best water – so much better than anything you could find at a store in a box or a can. And the natural electrolytes are super-hydrating, which is perfect for days that you spend outside in the sun.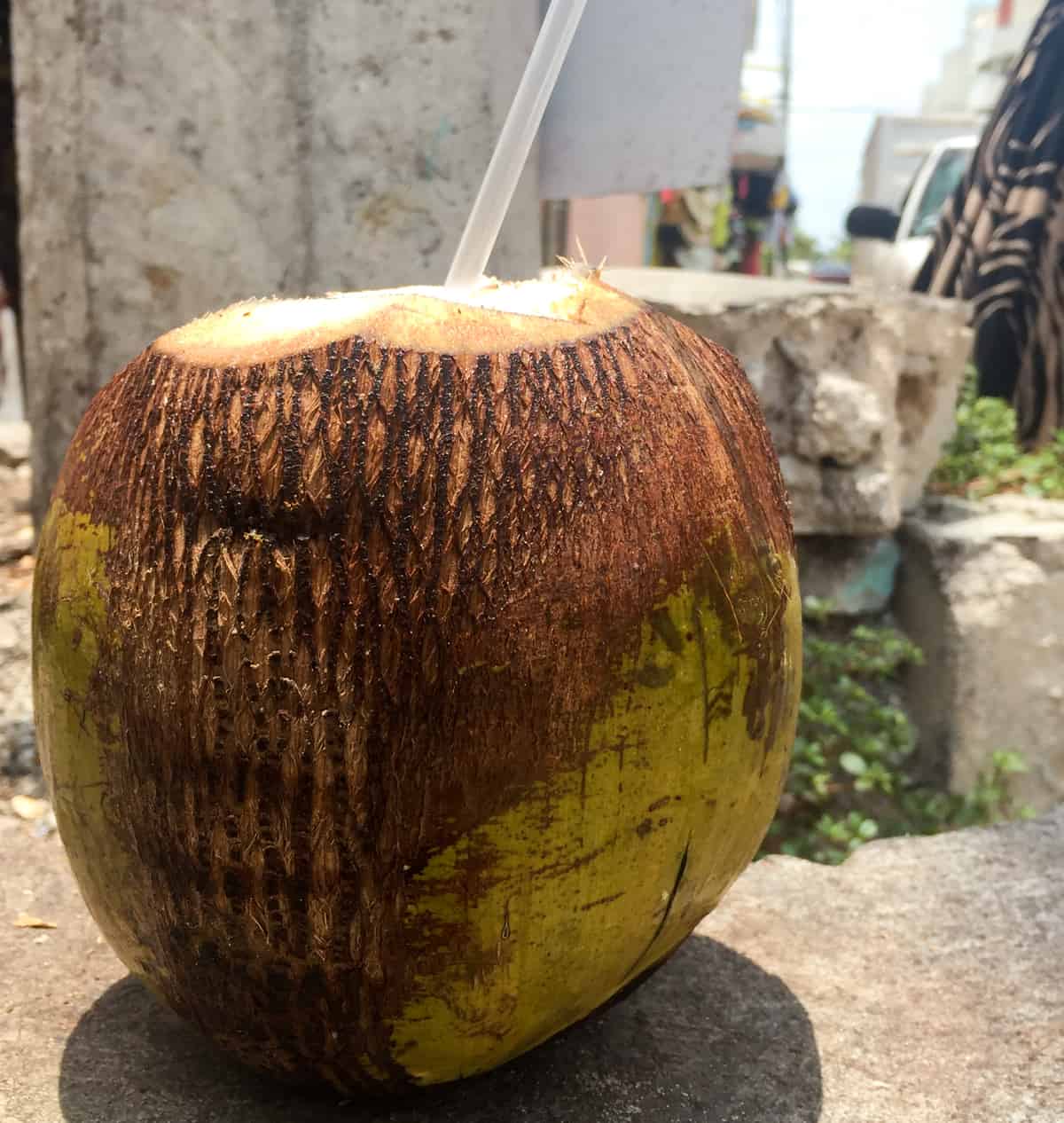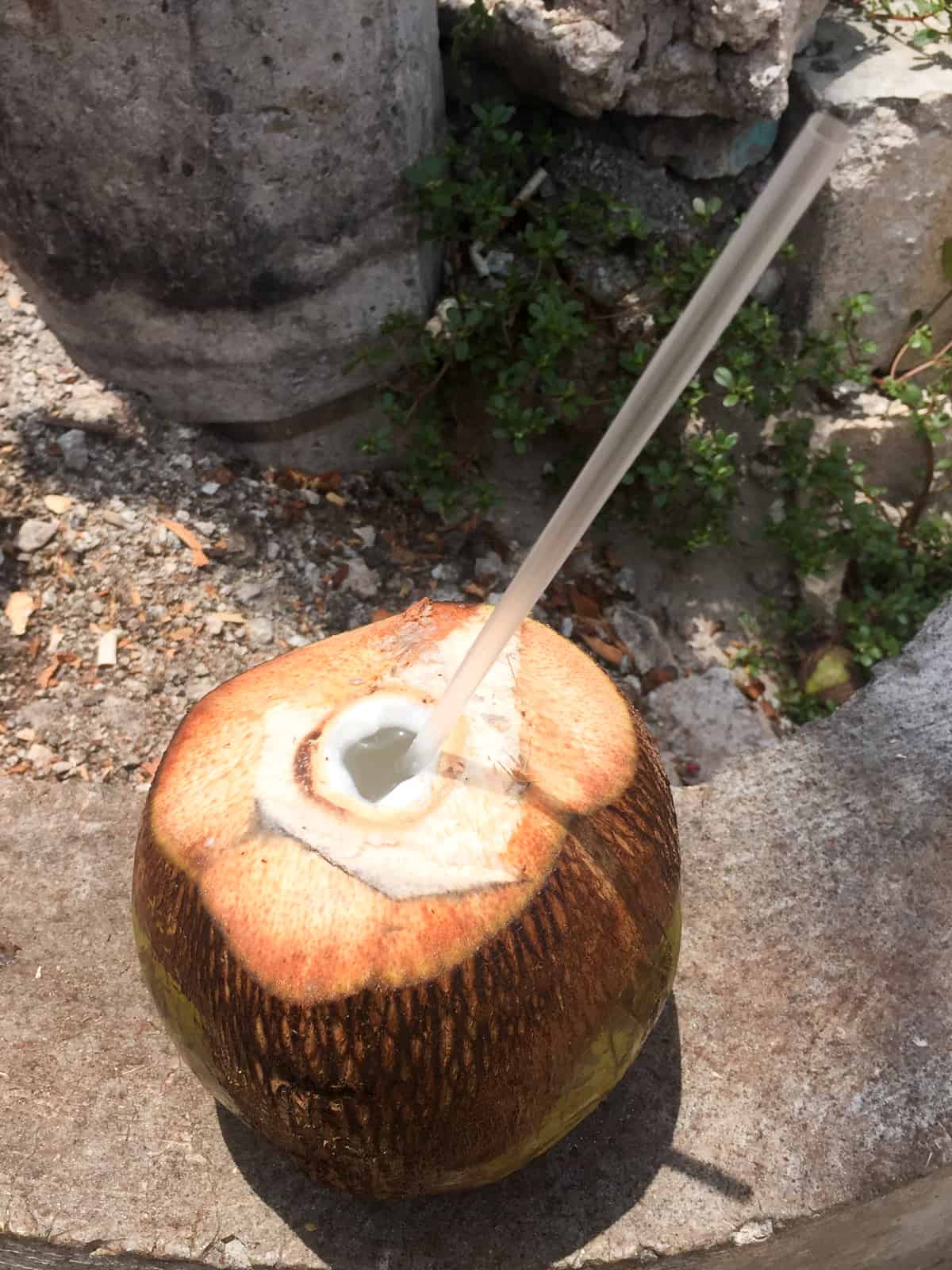 Two great things about all-inclusive Mexican breakfast buffets: unlimited juice and make to order eggs. My new favorite juice was the "green juice" or jugo verde. It is a fabulous mix of nopales (cactus), piña (pineapple), parsley, and pepino (cucumber). It felt pretty healthy and hydrating for a day in the sun!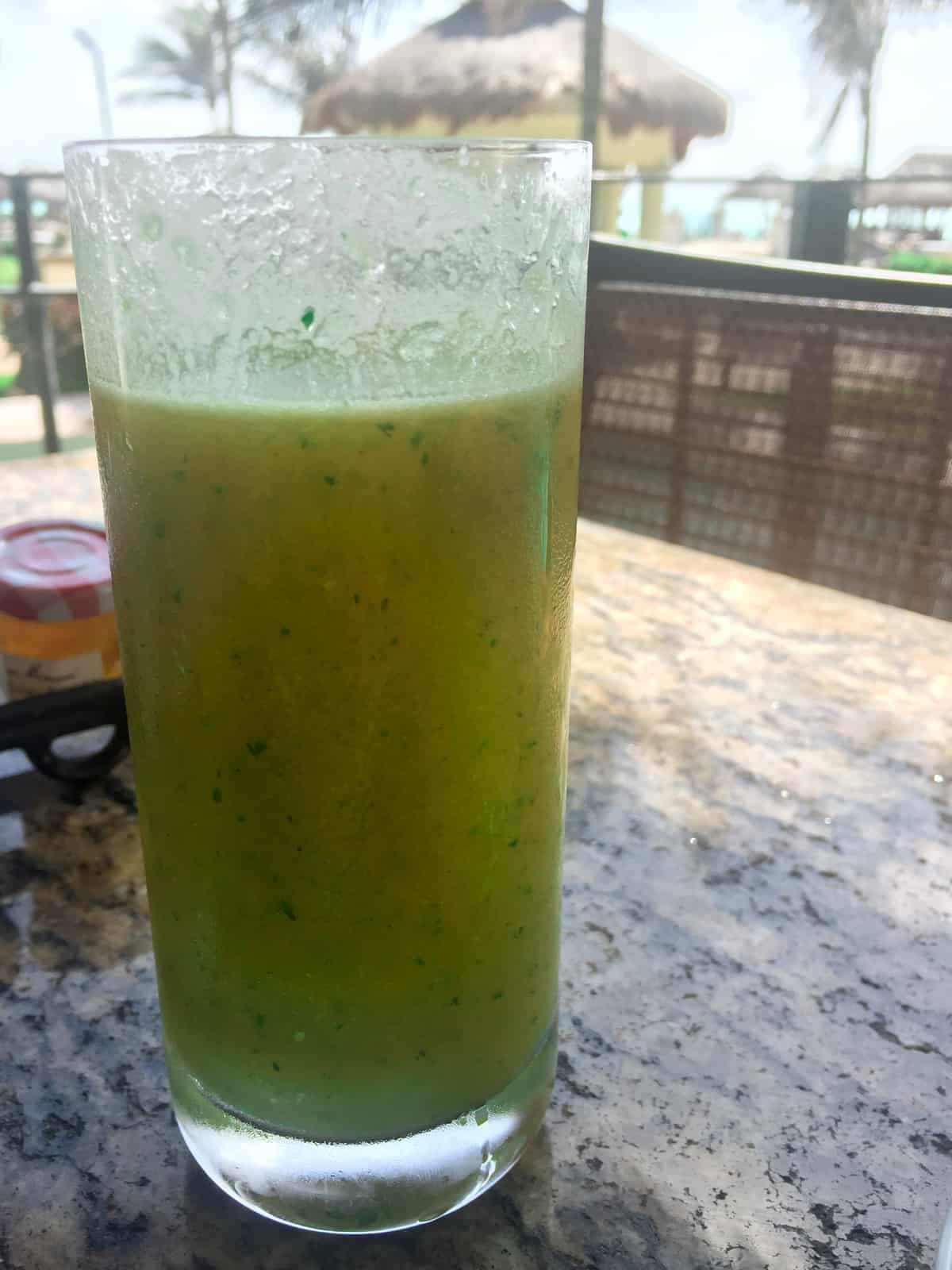 We also enjoyed quite a few…ahemmm…limes and mint 😉 And dessert :-/ 🙂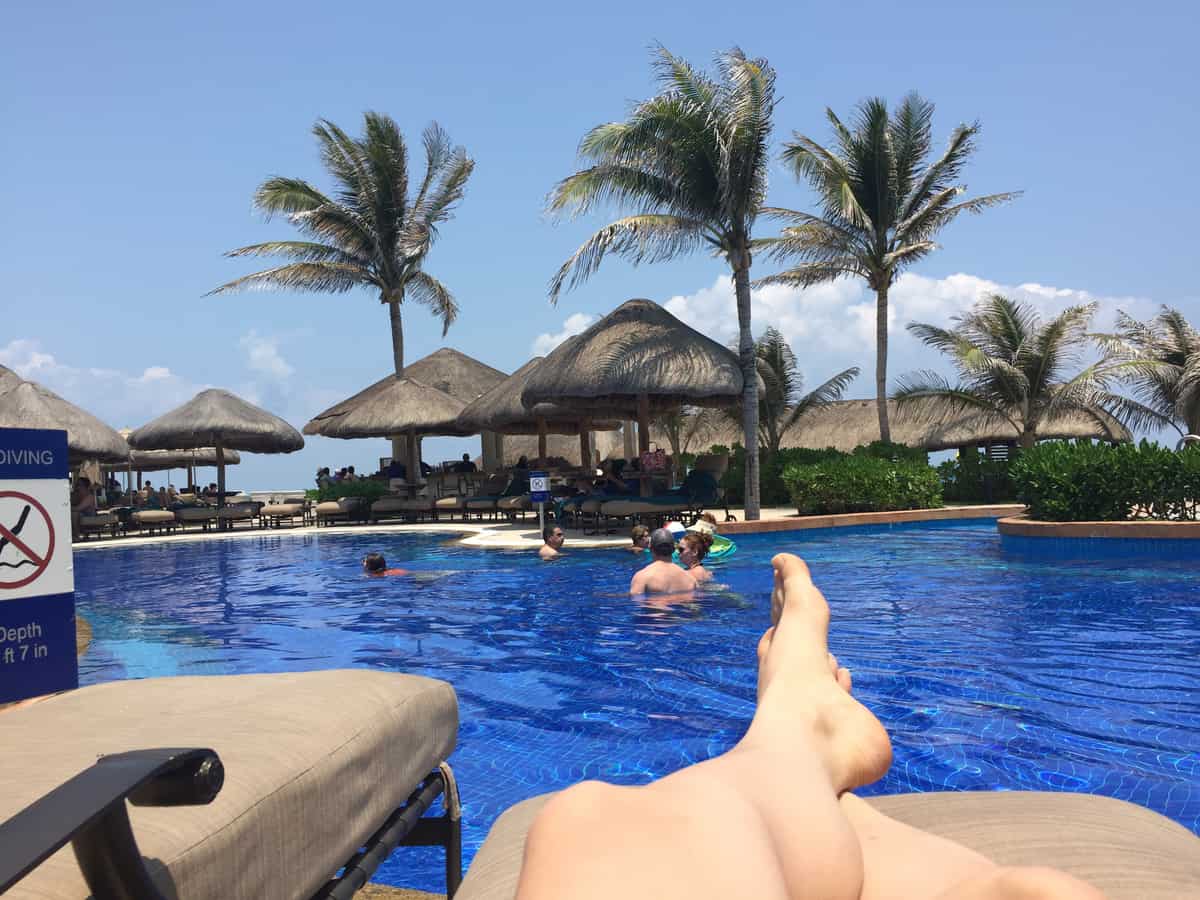 This was my first big vacations since the Eat Your Way Clean cleanse, and I deviated from my standard diet quite extensively on this trip. And i think that is OK. For the most part, it was still healthy whole food. The part that really got me, and set me off track after i got back was the sugar intake. We wen ton a boat cruise one day and they only had diet sodas to drink.. and water. It was a bachelorette party, so I had to partake a little 🙂 All I could taste was aspartame and I felt like it instantly mad me crave sugar. That could be in my head, or it could be real. But either way, the fake sugar was the most devastating part of the whole trip. Next time, I'll make sure to be extra careful not to have too much sugar and especially no harmful sugar substitutes .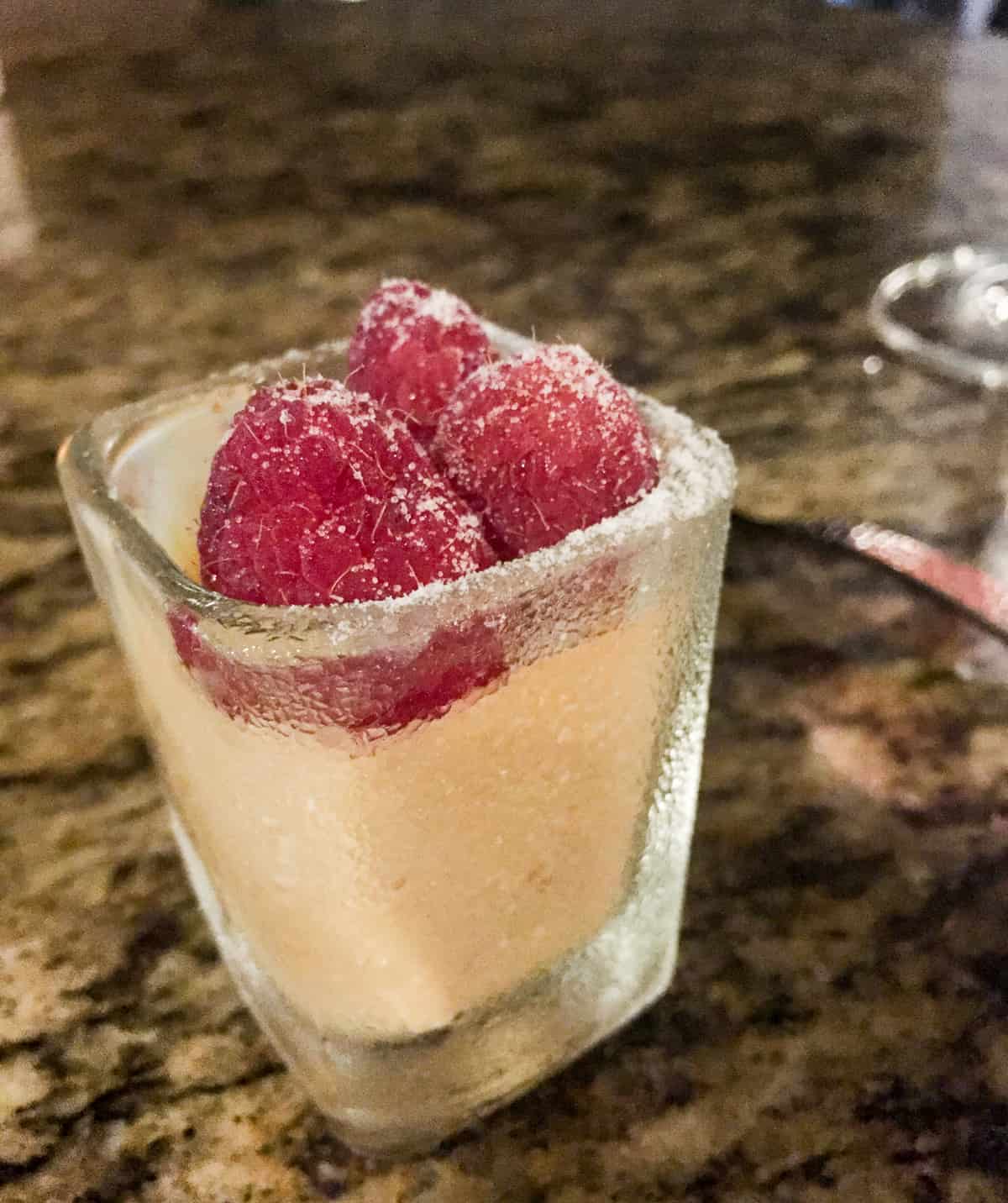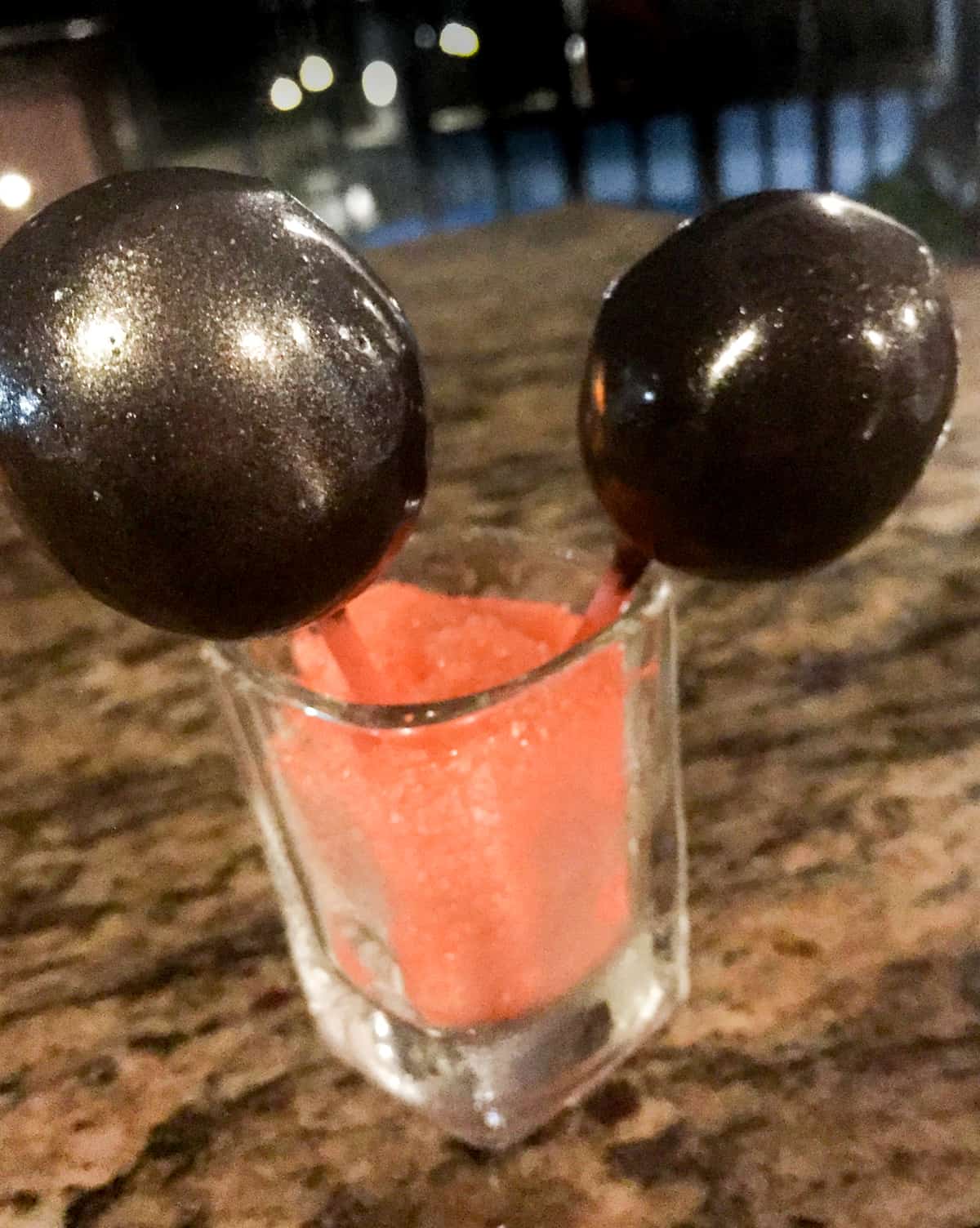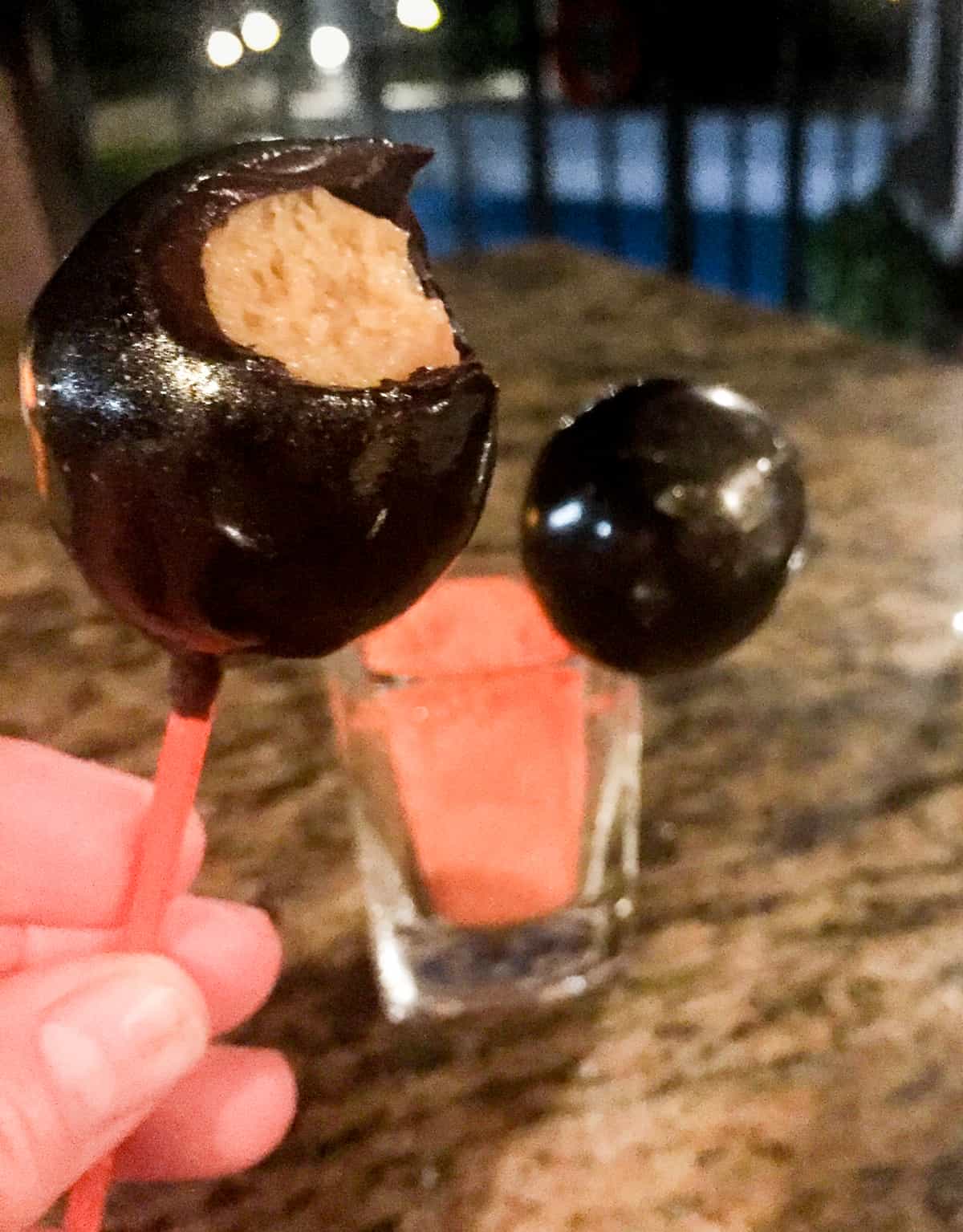 Glad I could catalog this before my next adventure in Prague and Dubrovnik!