It's taco, marg, and guac time!! Mexican food is always one of the easiest cuisines to make gluten-free since they rely on corn as their base. While most Mexican food is naturally gluten-free, there are cleaner and well, dirtier, ways to approach this Cinco de Mayo holiday. Below I highlight some of my favorite healthier twists to classic Mexican food recipes for your Cinco de Mayo celebrations.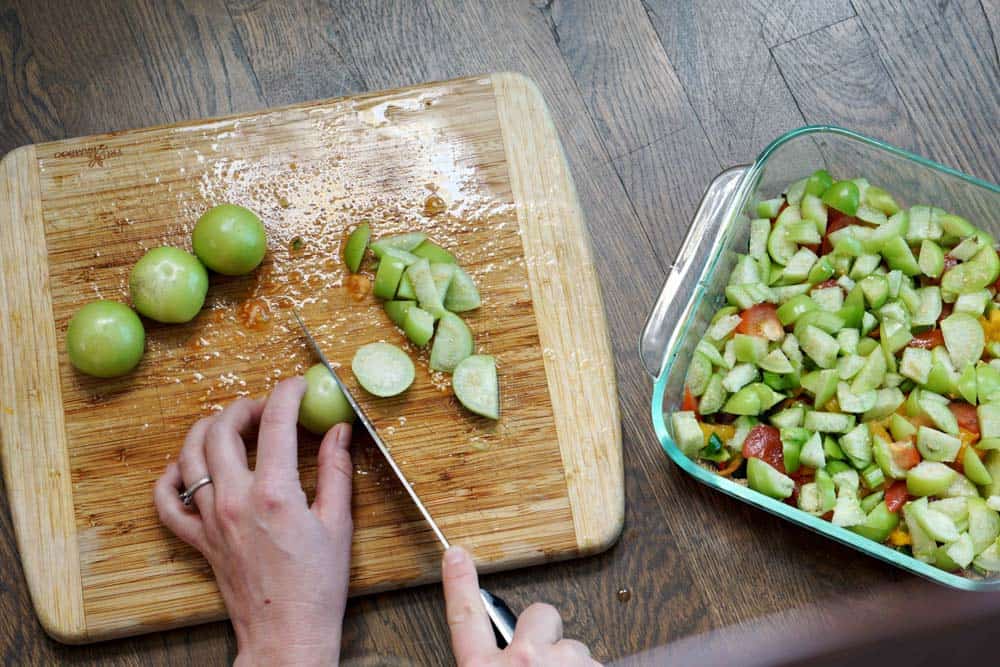 Snacks and Appetizers
Read the ingredients on your chips
Is it a Cinco de Mayo festivity without chips? Probably not. But perhaps take the time to get healthier chips. Looks for organic corn chips with minimal ingredients like corn, oil, and salt. Avoid hydrogenated vegetable oils like canola if possible.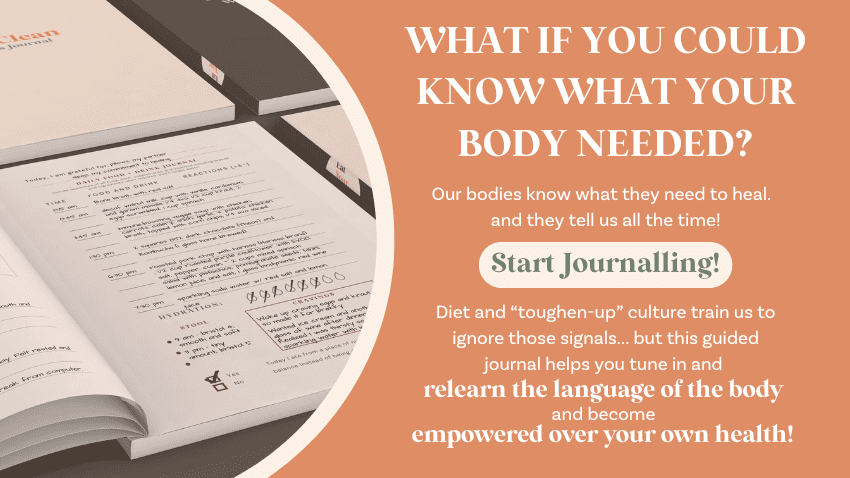 You can also go for grain free vegetable chips.


Crudite chip alternatives
In addition to just getting healthier tortilla chips, there are excellent veggie substitutes for chip dip! Try some of the following to provide healthier snacking options in addition to your chip bowl.
Jicama spears
Cucumber slices
Carrot sticks
Celery sticks
The Dips: Guacamole
Guacamole is already a pretty healthy dip. It has lovely natural fiber and good Omega 3 fats.


There are a few surprising tweaks you can make to make it easier to digest for your guests!


Ditch the nightshades
This day will already be chock-full of peppers, spices, and nightshades galore. Since some people have difficulty digesting those and they can lead to inflammation, why not skip them in at least one dip.


Unspiced guac makes an excellent counterpart to soothe your tongue after all of the other spicy food of the day. Instead, focus on other flavors like sauteed garlic and onion, lime, and sea salt.


You can also swap the tomatoes for watermelon! It's a really fun replacement and it works just as well as tomato. The watermelon isn't sweet enough to change the flavor profile. But it is juicy, which helps replace the tomatoes other main function: offering lots of fresh spritzy water to lighten the dip.


So go ahead and freshen up your next batch of guacamole with watermelon's high water content.


Saute the garlic and onions first
Did you know that some people are allergic to RAW onion and garlic? But they can enjoy those foods when they're cooked? Additionally, some people that aren't allergic have an easier time digesting onion and garlic after cooking.


To make your guac more friendly for everyone, consider slightly sauteeing the chopped onions and garlic in a little extra virgin olive oil before mixing into the guacamole.


It will add a depth of flavor that is pretty tasty!


Getting Fancy: Jicama squares with Guacamole
For those that want to serve individual appetizers on platters, slice some jicama, use a pastry bag to add puffs of guac, and top with radishes or trout fish eggs and pumpkin seeds.


These make great appetizers to pass around.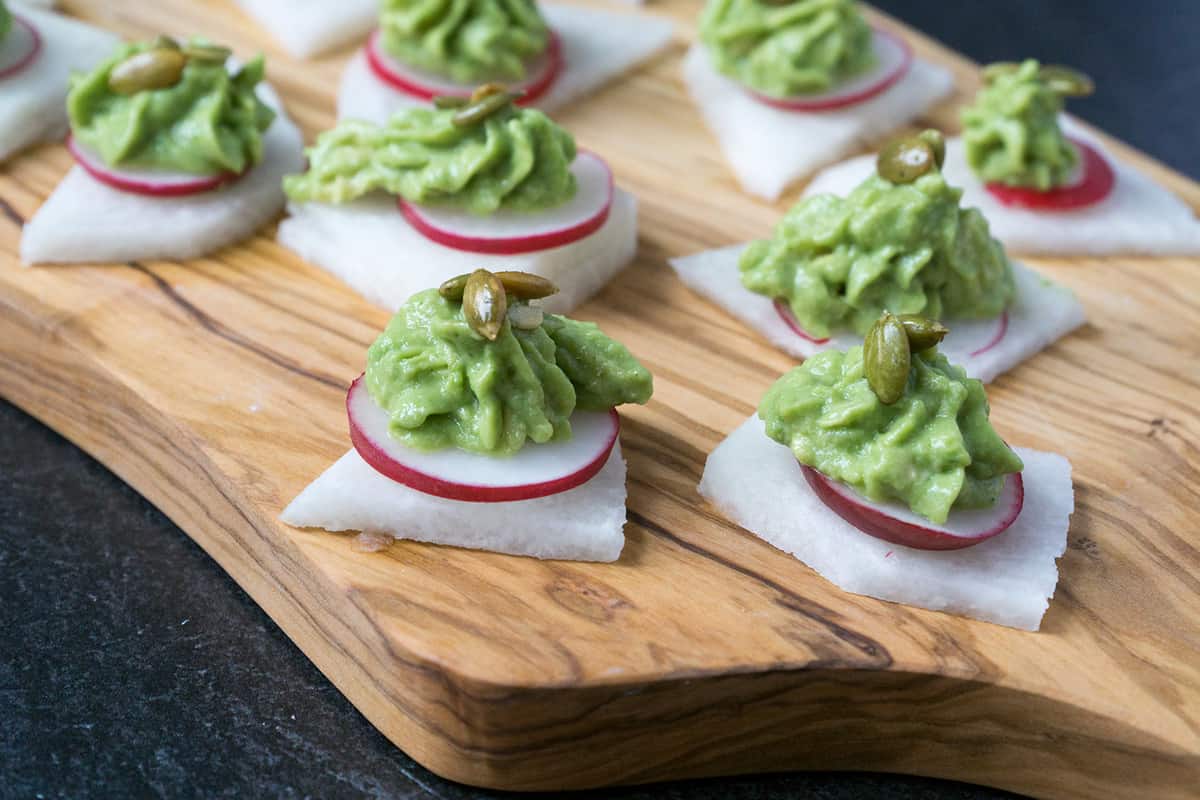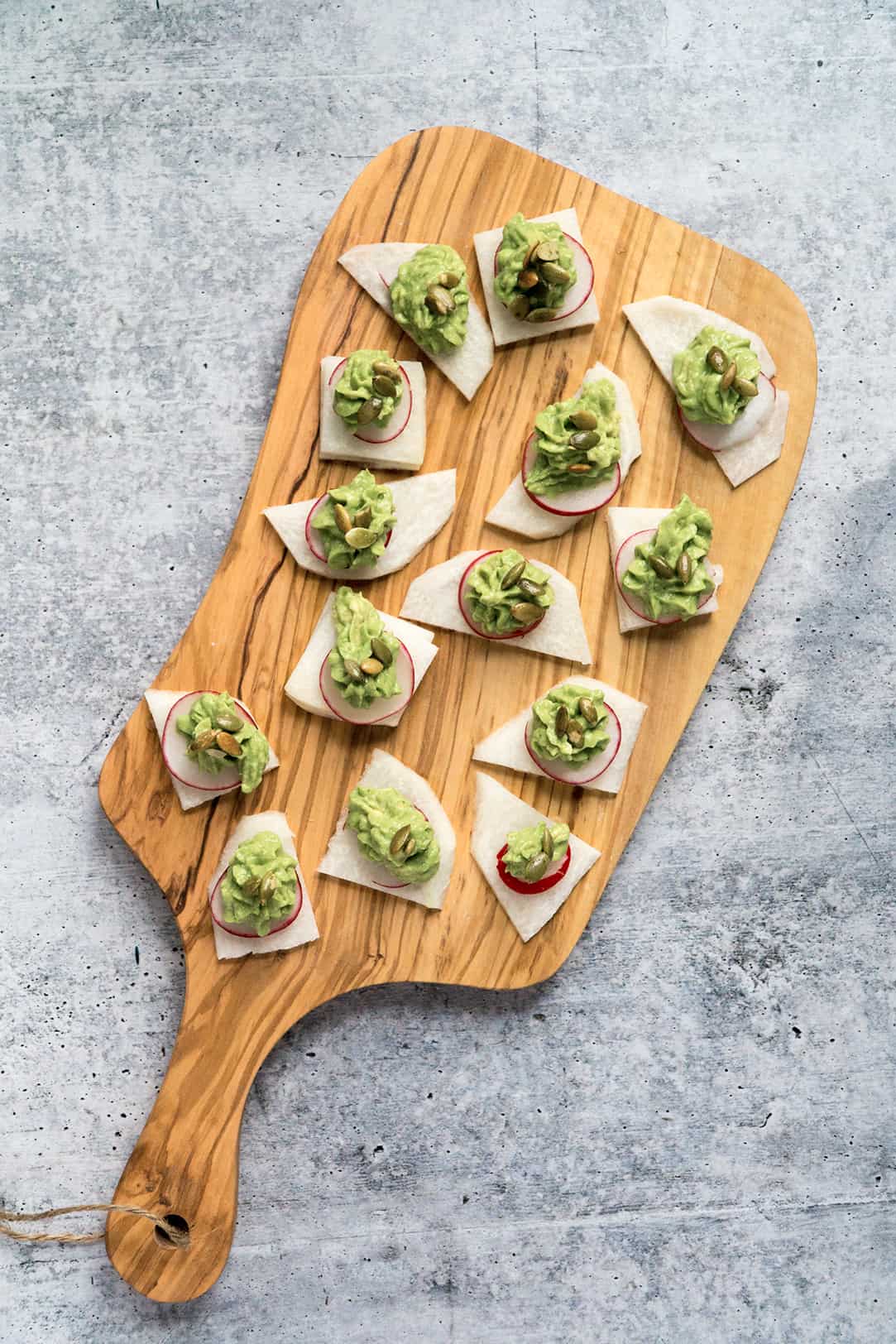 Main Dishes
If you're headed to a potluck or backyard party, nothing beats a big casserole that everyone can spoon out on to their plate. There's less active cooking at the party and everyone can control their portion size. And by that I mean it allows people to try more things because they aren't committed to a whole burger! Just a taste 🙂


This chicken bake is full of the protein-rich ancient seed, soaked and sprouted black beans, lots of delicious spices and pasture raised chicken.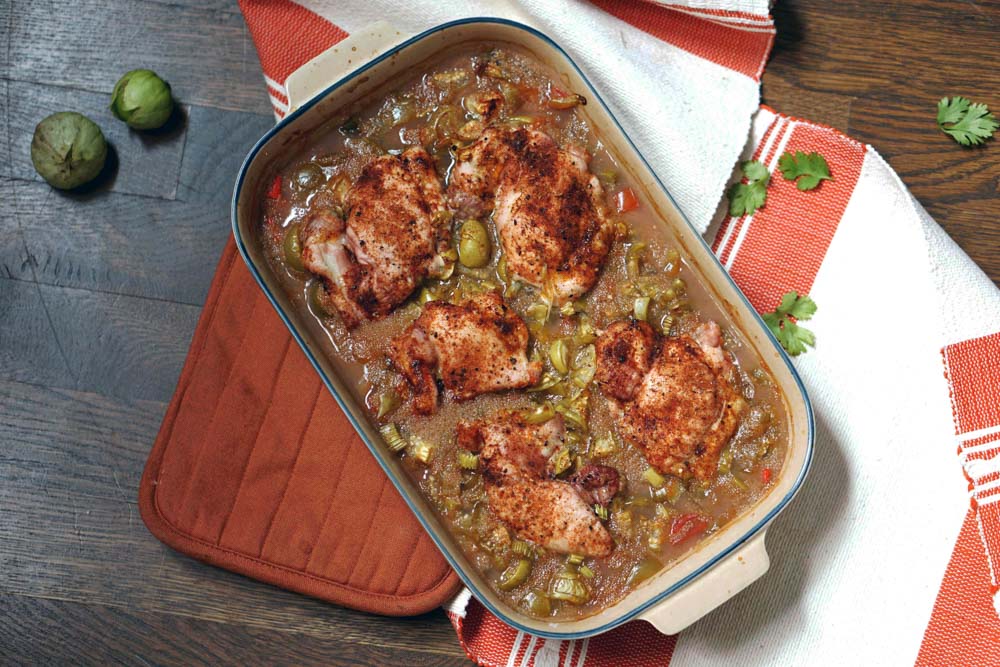 And what could be better than a taco bar? Is it really even Cinco de Mayo if you don't taco?


I love taco bars because they allow you to cater to everyone. You can go paleo, whole 30, gluten free, grain free, keto, vegan whatever you may need!


My favorite ways to make a healthier taco bar
Offer several protein options (heritage pork, grass-fed beef, jackfruit, and black beans
Have multiple shells: lettuce wraps, cabbage wraps, soft shell cassava, and coconut tortillas, hard shell corn tortilla
Make your own sauces: pureeing coconut cream, cilantro, avocado, and lime can make the most amazing creamy sauce without added fillers. Homemade aioli can be mixed with sriracha or chipotle for a Mexican spice
Provide plenty of vegetable accouterments: sliced radishes, lime wedges, fresh cilantro and parsley, fermented cabbage and carrots, shredded jicama and carrots
Offer options to make these bowls by providing lettuce, rice or quinoa as well as shells.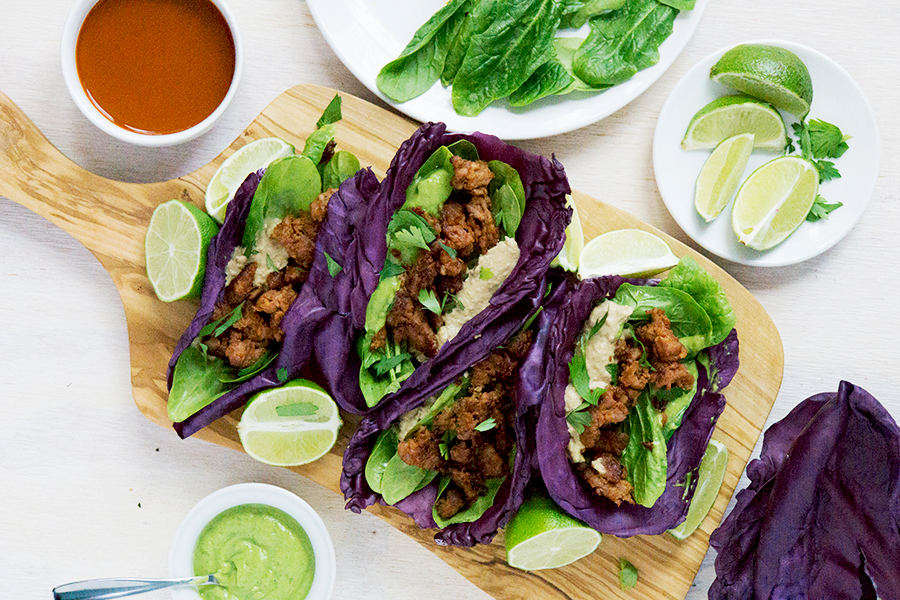 Veggies and Sides
It's not a clean menu without some extra veggies on the side, am I right? So why not make a few themed side dishes full of all the Cinco de Mayo flavors like hot spice and fresh lime?


These summer squash and zucchini are sauteed in cast iron and perfect for Cinco de Mayo.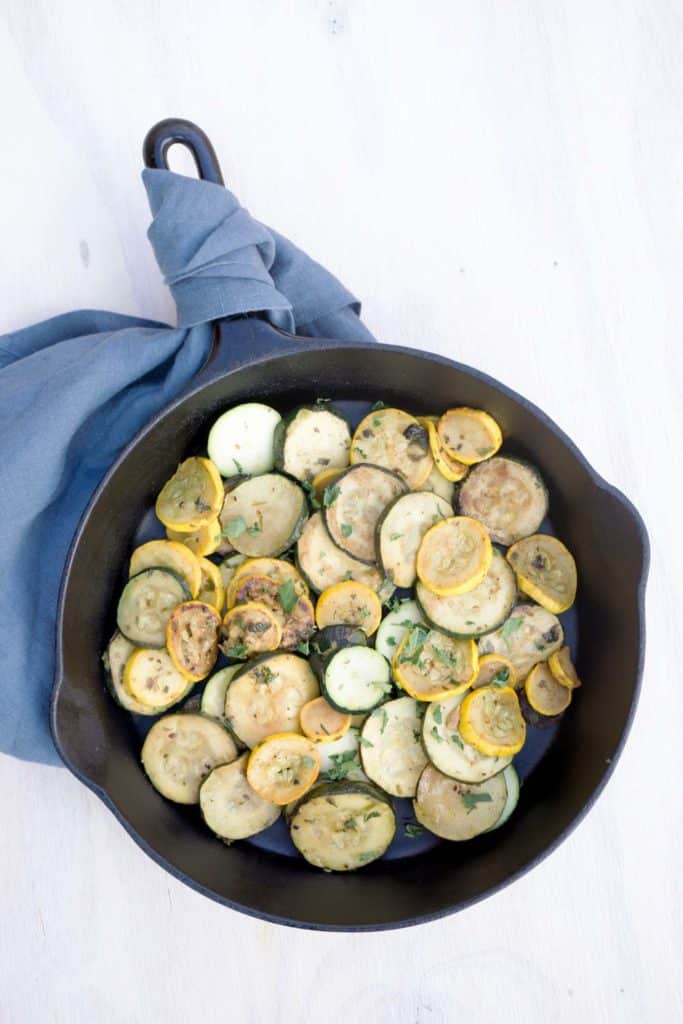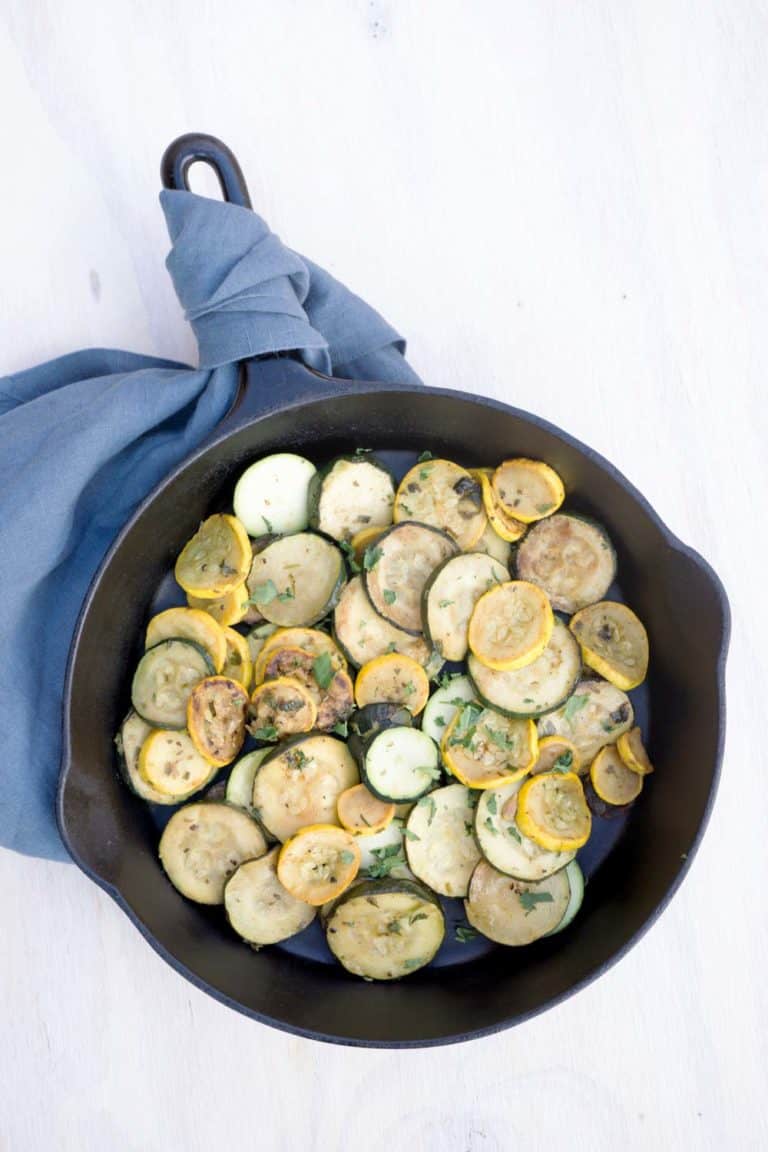 Drinks
Clean up the margs by skipping flavored and pre-mixed margarita mix. The best margaritas are made from tequila, Cointreau, agave, and freshly squeezed lime juice.


Be careful, as these are stronger than corn syrup and limeade varieties, but they are a lot tastier and healthier and will leave you feeling better the next day because of the reduced sugar content.


If you want to get festive, try a watermelon margarita with fresh juiced watermelon and basil accents.