Sometime late last year we had friends in town, so brunch was a must. I was trying to pick a place with healthier and lighter options and didn't go with my traditional eggs and mimosas brunch spots. I picked Crema Coffee House in Denver's Rino neighborhood for its funky atmosphere and fun menu. Part of Crema's draw was their brûléed grapefruit on field greens, which I ordered with a delicious decaf almond milk cappuccino. (decaf almond milk capps are my favorite treat!) The brûléed grapefruit was everything I wanted it to be: fresh, delicious and new. I love anything with simple ingredients, and I love it even more when someone gets creative in the preparation of those simple ingredients while still highlighting the natural elements of the food itself. Plus, a blow torch was involved. 🙂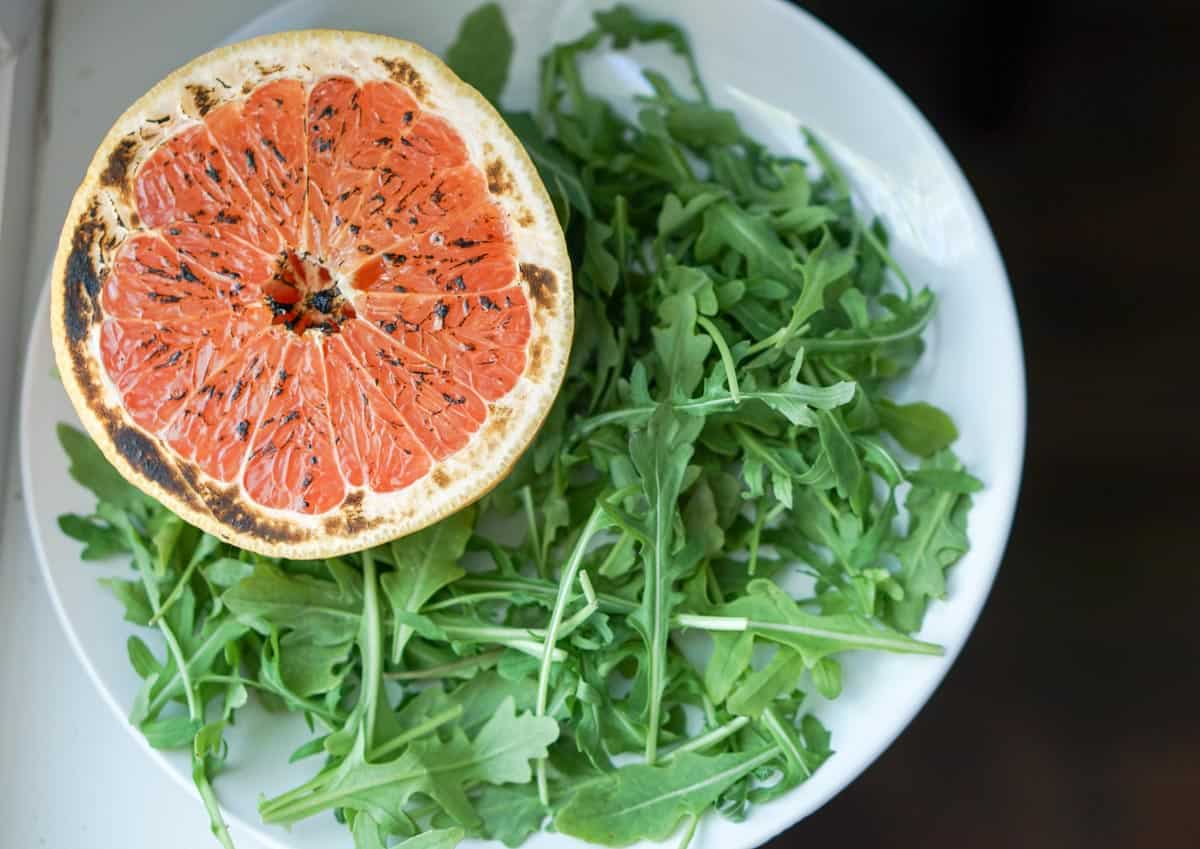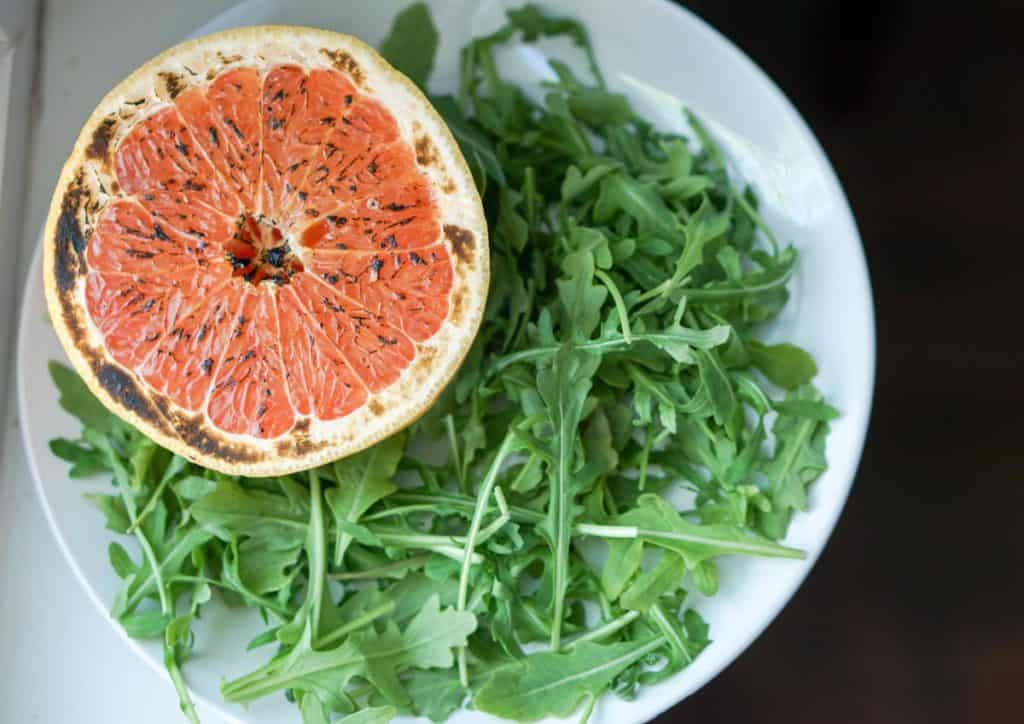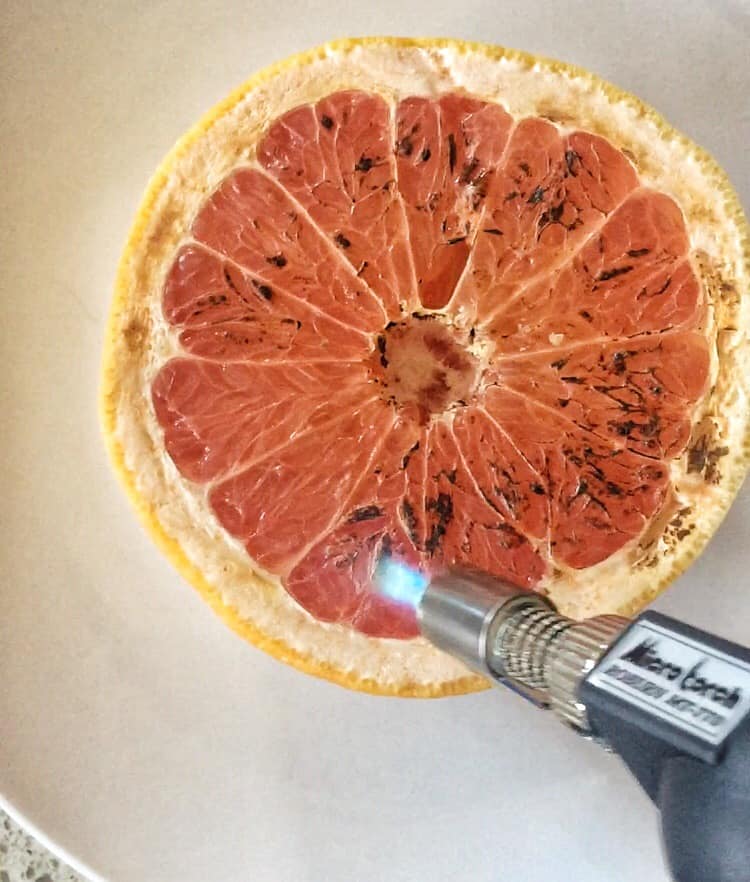 After enjoying brunch, coffee and time catching up, we went about our days. But I kept thinking about that brûléed grapefruit. It was genius! I knew leaving that coffee house that I wanted to recreate the meal at home. So a while later I bought a couple of grapefruits and borrowed my mom's kitchen torch
, because why not?
A healthier Brûléed Grapefruit
I'm not sure how Crema made their brûléed grapefruit, but mine was pretty simple. I just cut it in half and torched it for about a minute and thirty seconds. Many recipes online add sugar or even sugar and butter, but it's completely unnecessary. Grapefruits are a fruit so they have plenty of natural sugars already inside of them that can caramelize.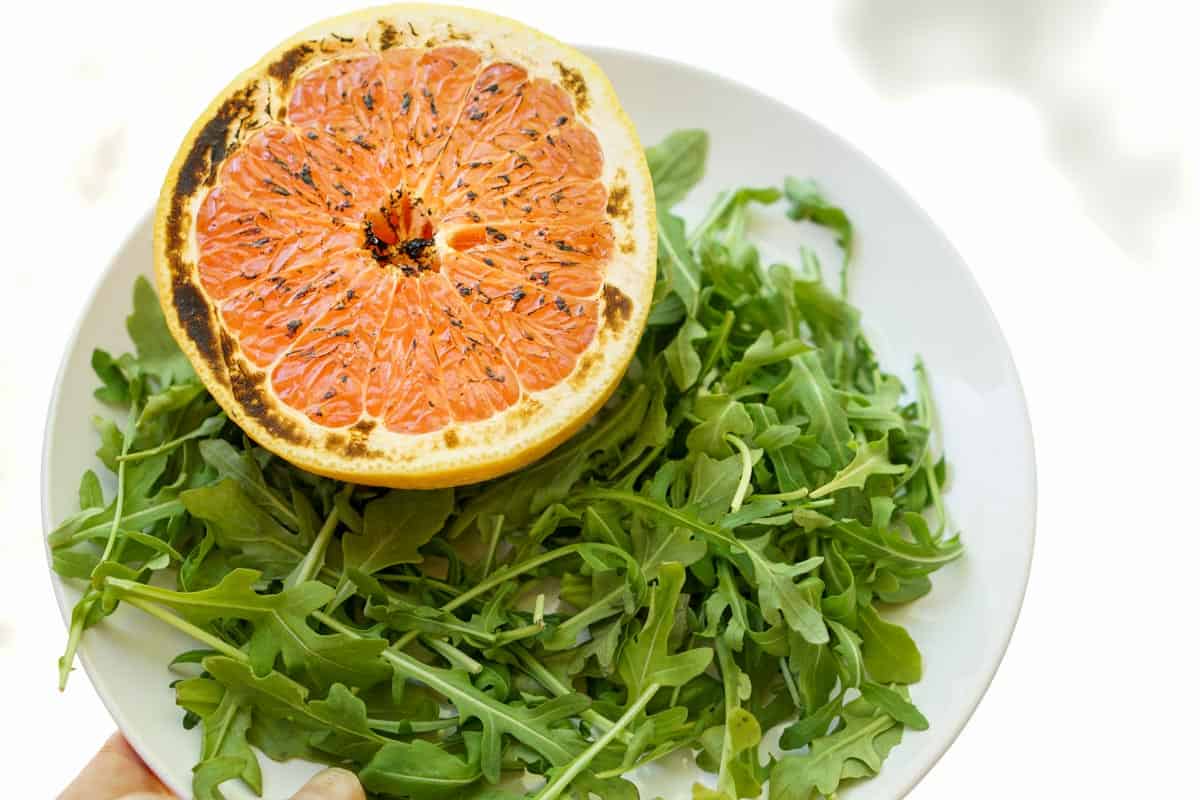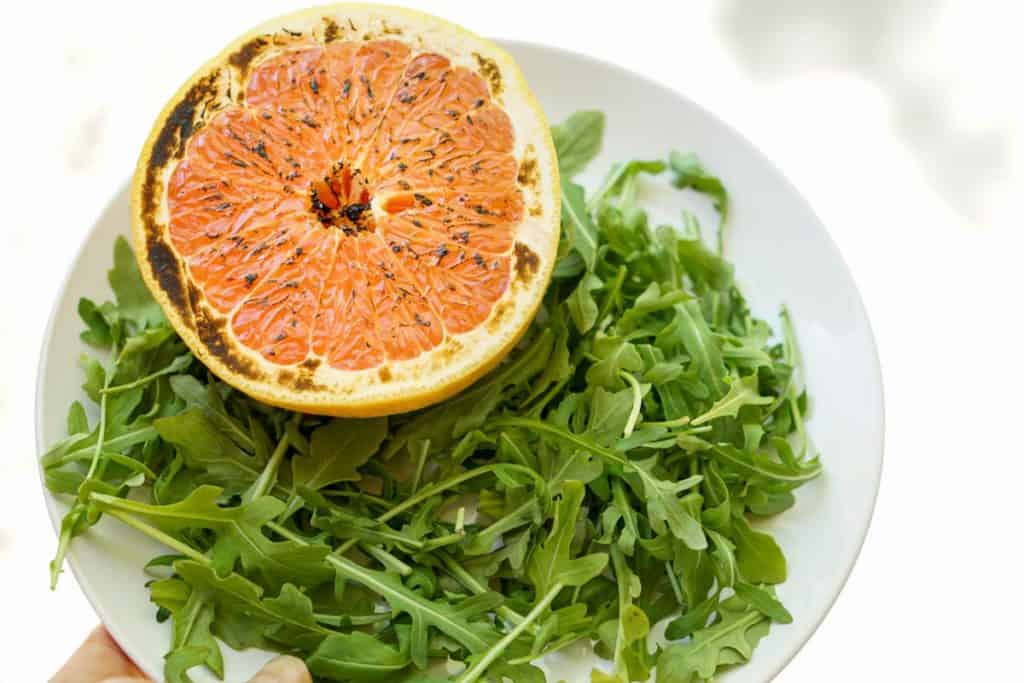 For a while during high school, two of my favorite foods were grapefruit and creme brûlée. It seems pretty fitting to combine those two nostalgic favorites into one healthier grapefruit brûlée recipe. You still get the wonderful caramelized sugars in this version of brûléed grapefruit, but you leave out the added refined sugars and cream.
(Disclosure - some of the links in this post are affiliate links. That means that if you make a purchase, I get a small thank you from the company. This does not change the price for you)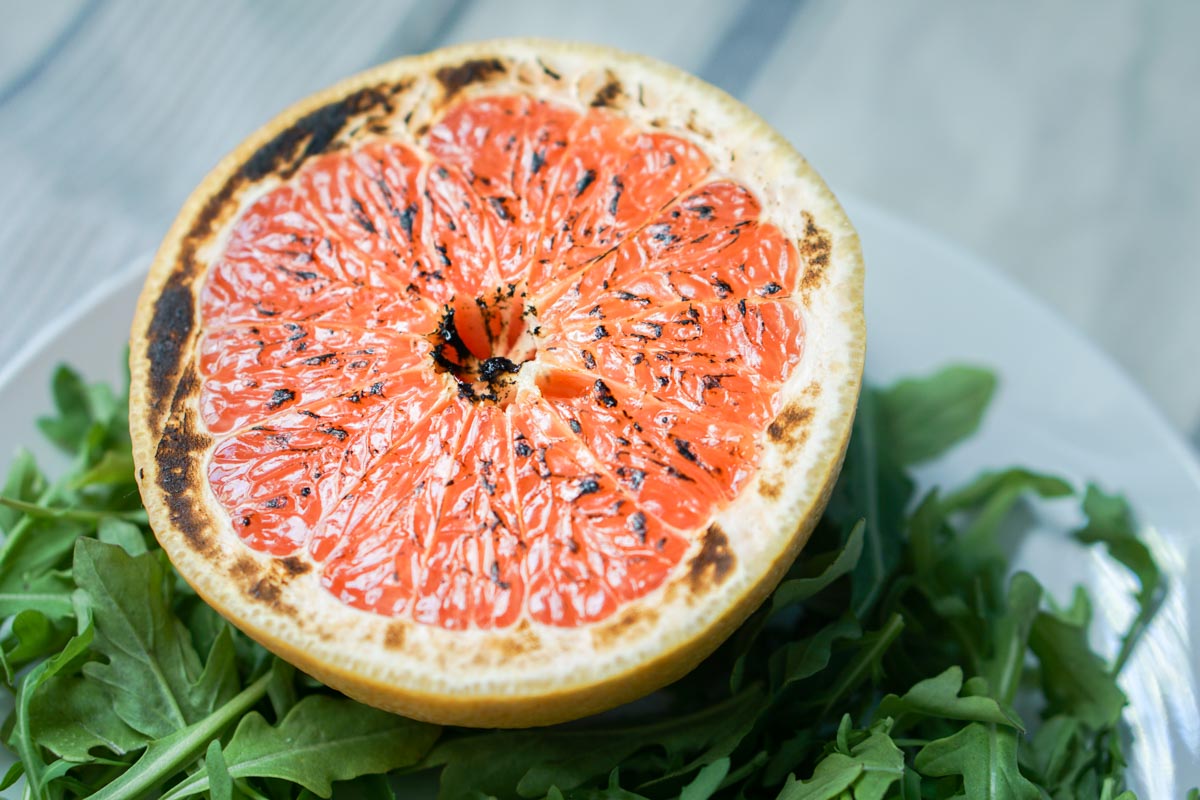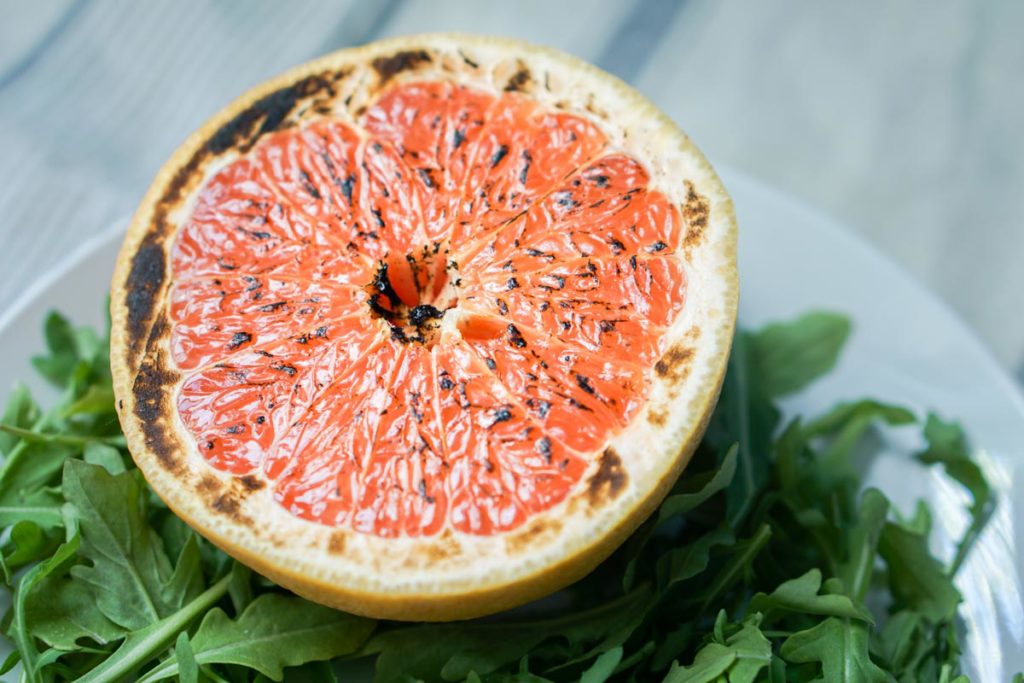 How to Brûlée the Grapefruit and Caramelize the Natural Sugar
I used a small kitchen torch, because I really like any excuse to blowtorch my food. The kitchen torch makes it easy because you can see what's happening as you work and can ensure the grapefruit is evenly caramelized aka brûléed. However, I know not everyone has a kitchen torch lying around (in fact, I don't even have one, I still borrow my Mom's!)
I'm thinking about ordering one for myself. Here's one like my Mom's and likely the one I will be purchasing.
Chef Torch - Safest Kitchen Torch
But, if you don't have a kitchen torch, you can also use a broiler. Just cut the grapefruits in half as planned and put them in the oven, cut side up. Make sure the broiler oven is fully preheated before you add the grapefruit. They won't take long, maybe 8 minutes.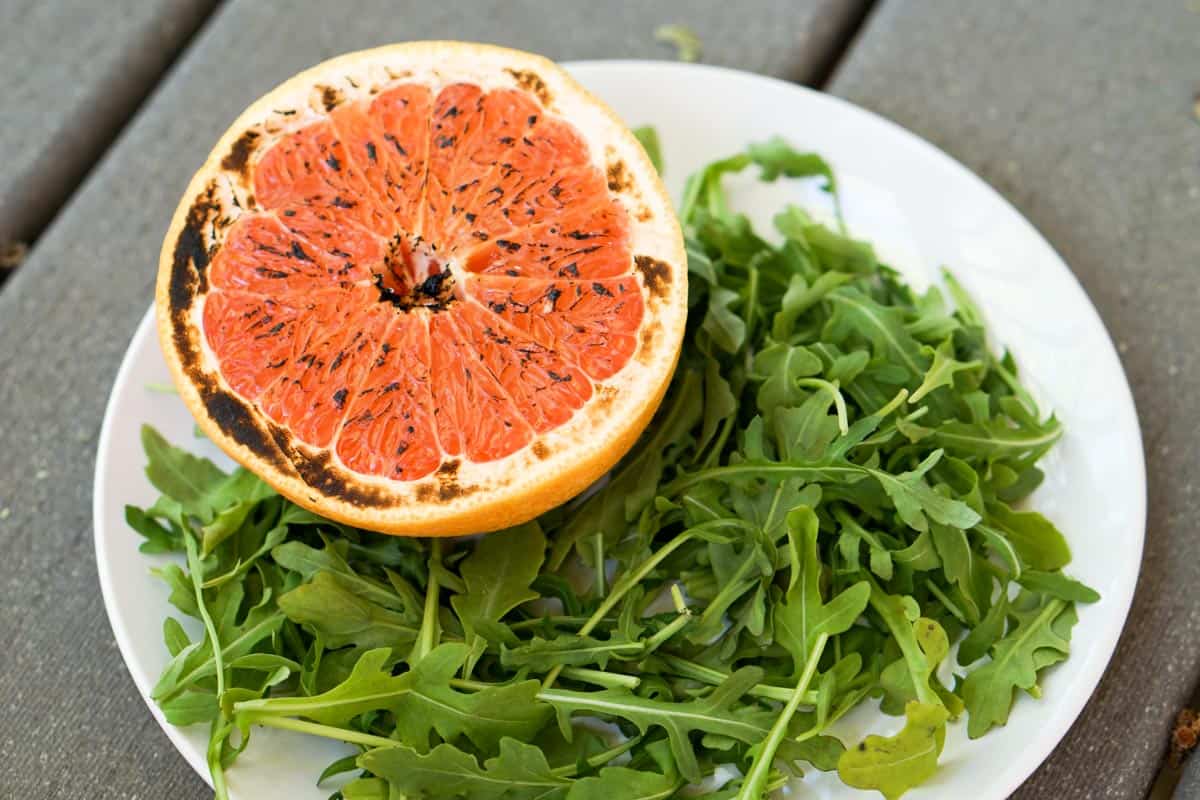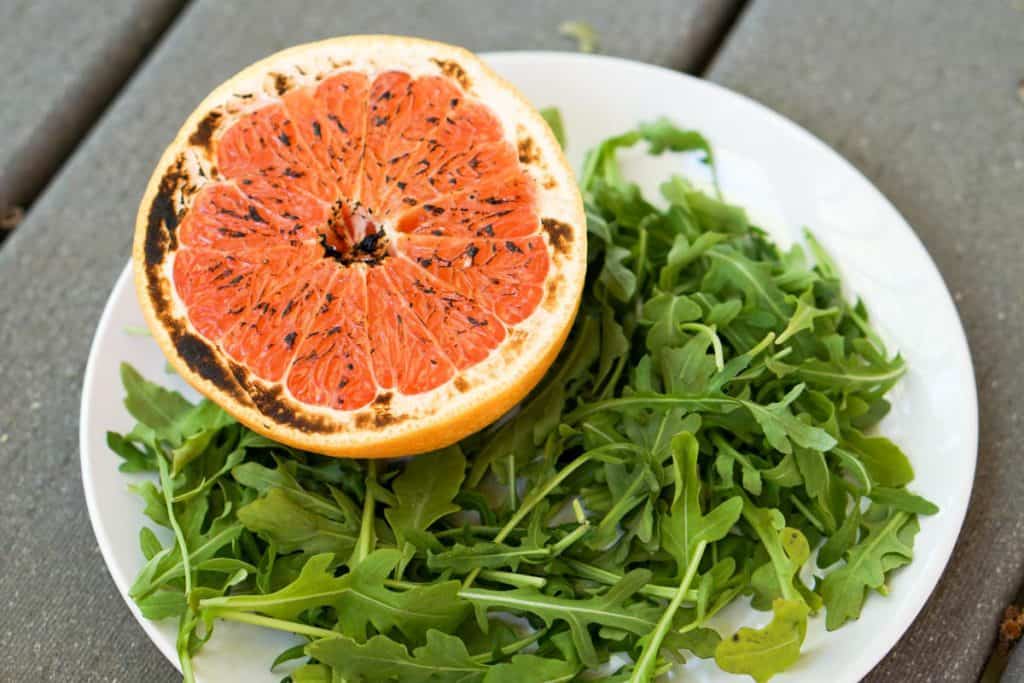 Serving the Brûléed Grapefruit with Tossed Arugula
You can eat the grapefruit plane for breakfast or alongside a hard-boiled egg. It also makes a great lunch when you place it on top of a bed of tossed arugula, which is how J and I eat it. Since the brûléed grapefruit is so simple, it's good to pair it with very simply dressed greens. I tend to use arugula a lot so I chose to use it for this recipe, but you could sub in mixed greens. For this recipe, arugula is tossed lightly with just a little lemon juice, a drizzle of fresh oil and a dash of salt. I use fresh lemons to get the health benefits of the alkalizing lemons. You can use olive or avocado oil, depending on what you have on hand.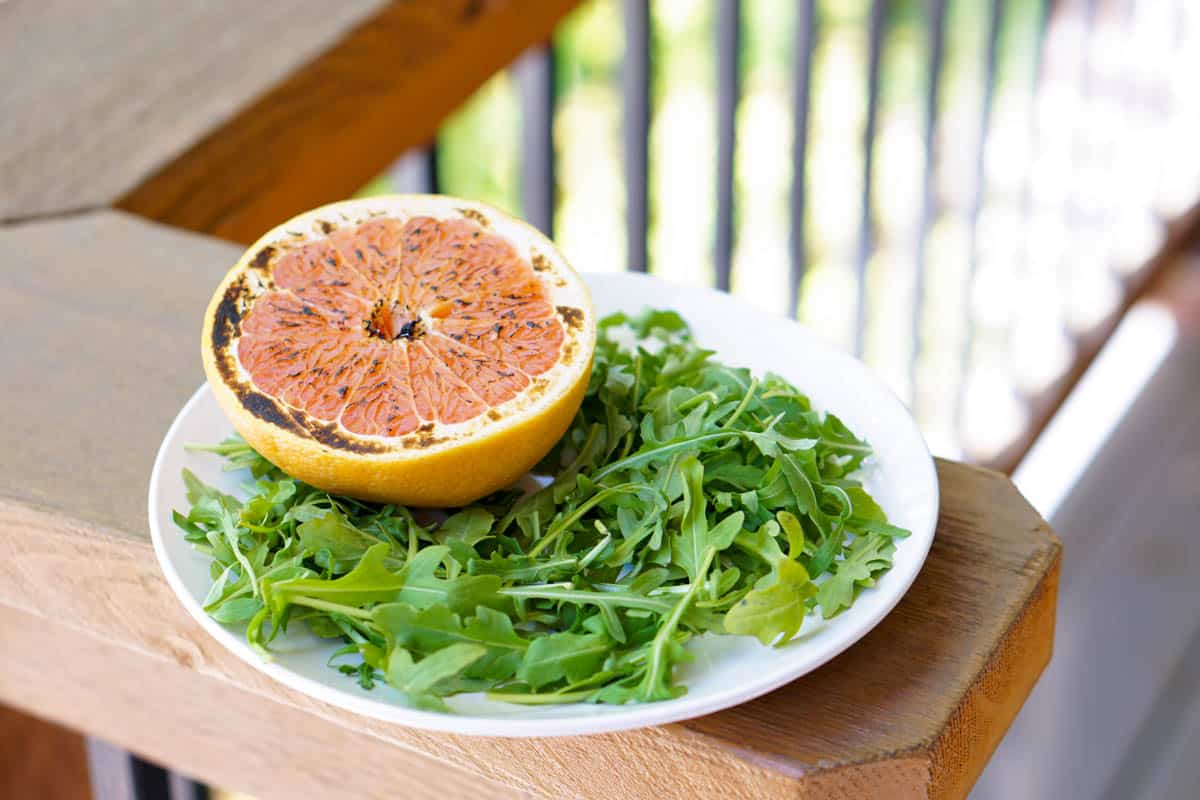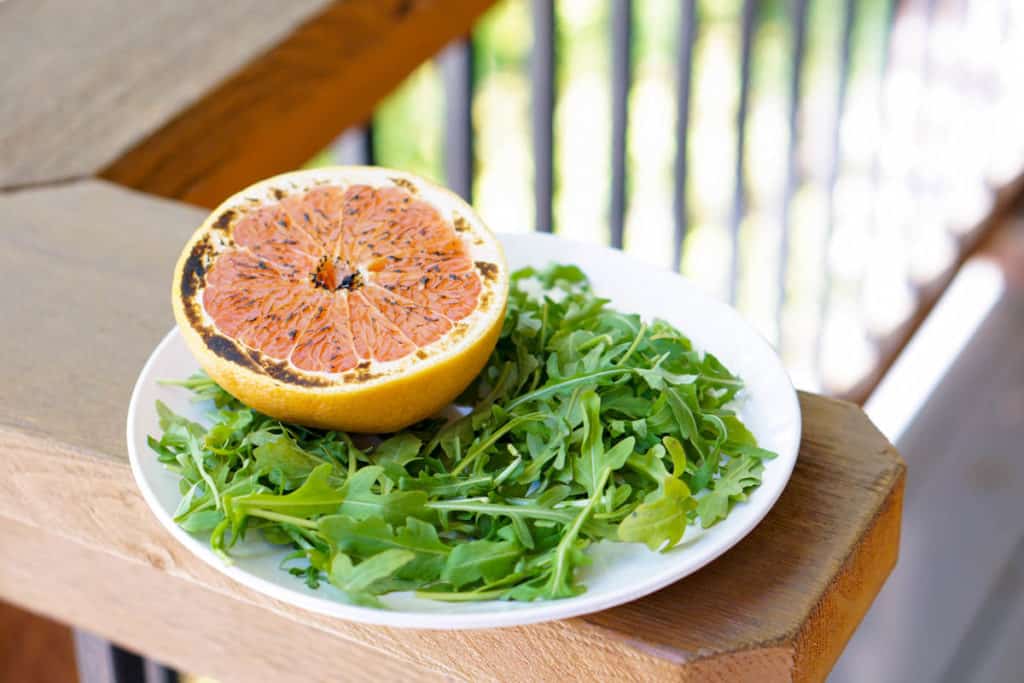 If you like using the kitchen torch, try using it on this clean indoor smore's recipe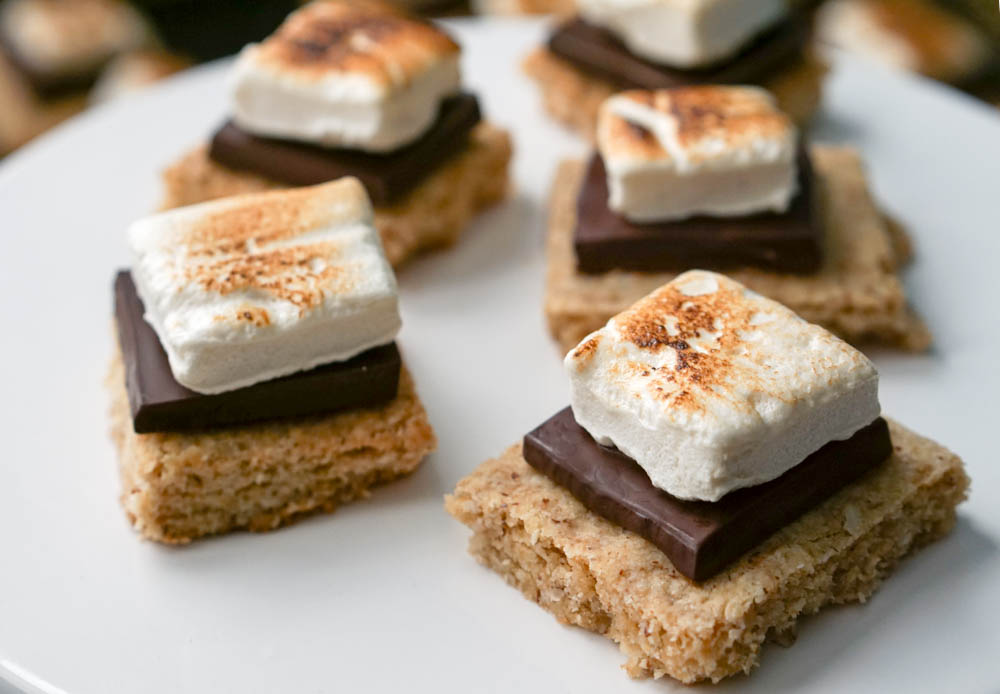 And if you like toasted fruit, check out the Grilled Pineapple Skewers with Cinnamon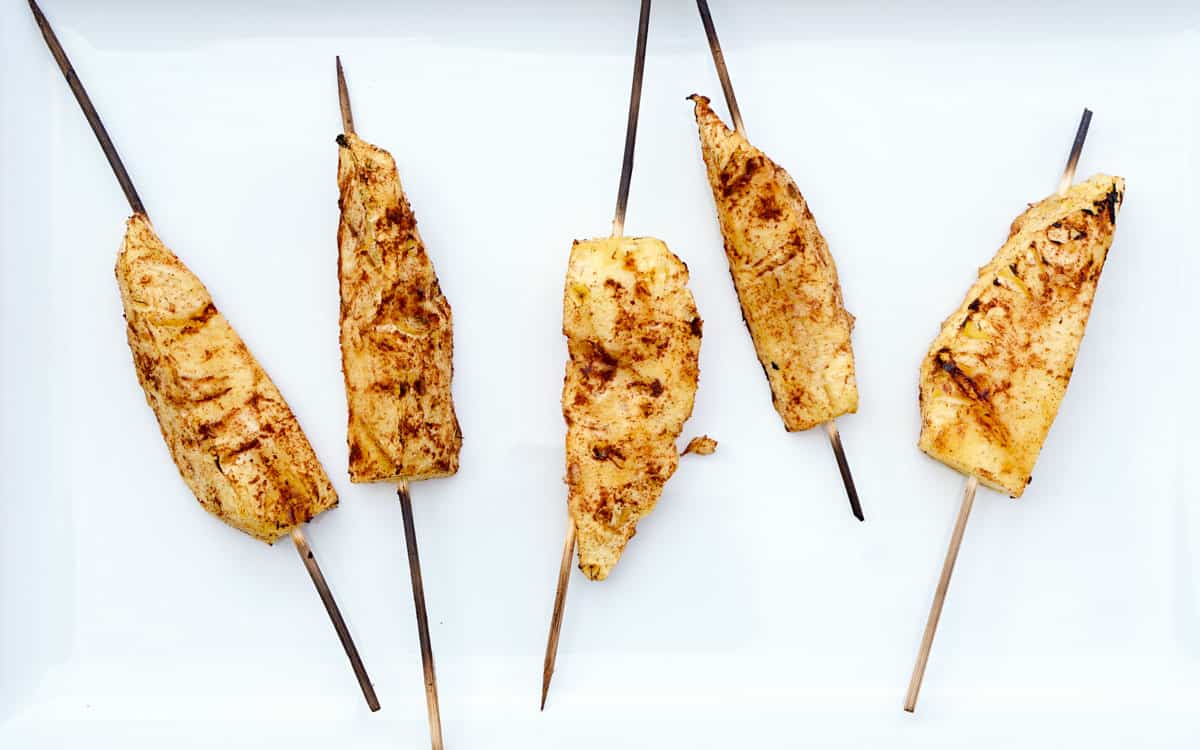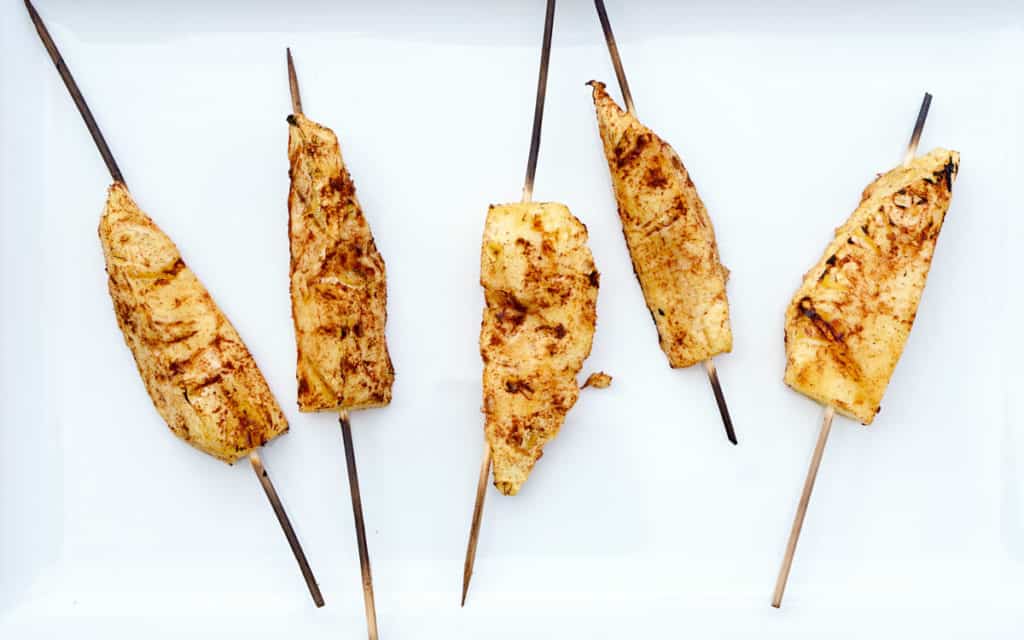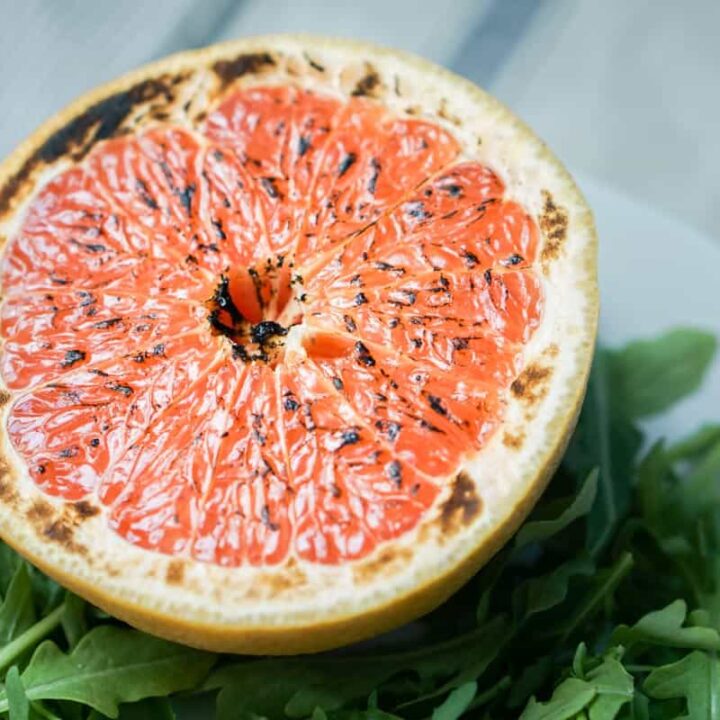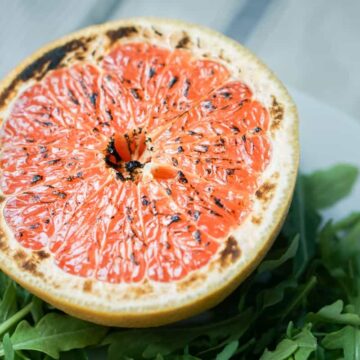 Brûléed Grapefruit with Tossed Arugula
This brûléed grapefruit recipe showcases caramelized sugars without added refined sugars and cream. Add tossed arugula for a paleo, whole 30, GF, DF lunch.
Print
Pin
Rate
Ingredients
For the Brûléed Grapefruit
For the Tossed Arugula
1

handful of fresh arugula

1/4

tsp

lemon juice

(juice of about 1/4 lemon)

1/4

tsp

olive oil

1

dash salt
Instructions
Directions
Wash the grapefruit and cut in half. Place grapefruit down, cut-side up

Using a small kitchen torch, move the flame close to the exposed flesh of the grapefruit.

Starting from the center, slowly move the torch across the grapefruit towards the peel and then back to the center again. Continue in this pattern slowly until you have rotated around the entire fruit.

Move slowly and avoid the peel as it will blacken quicker than the fruit
For the Tossed Arugula
Toss arugula, olive oil and salt together in a small bowl.

Plate arugula on a small plate and top with grapefruit.

Serve and enjoy!
Notes
Tools: small kitchen torch (alternatively, use a broiler oven)
Tips: You don't have to use a blow torch. You can also brûlée the grapefruit in the broiler oven until slightly browned, about 7-8 minutes. This can easily be multiplied to feed any number of guests.
This nutrition information does not tell the whole story of food's nutritional value! Make sure to use your gut intuition on what your body needs, eat your veggies and get 30 plants a week for optimal gut health. This nutritional data is calculated based on above values and standard brands. This information may vary.