I started to have a hunch I went overboard when only the third butcher I called had hens in stock. And I started to seriously consider whether this was a bad idea when each of the hens was the size of my head.
But the idea had already taken root inside my brain so there was no turning back. Everyone was going to have a personalized stuffed cornish game hen because that was the closest I could come to stuffed squab, a delicacy of the era mentioned thematically in the book.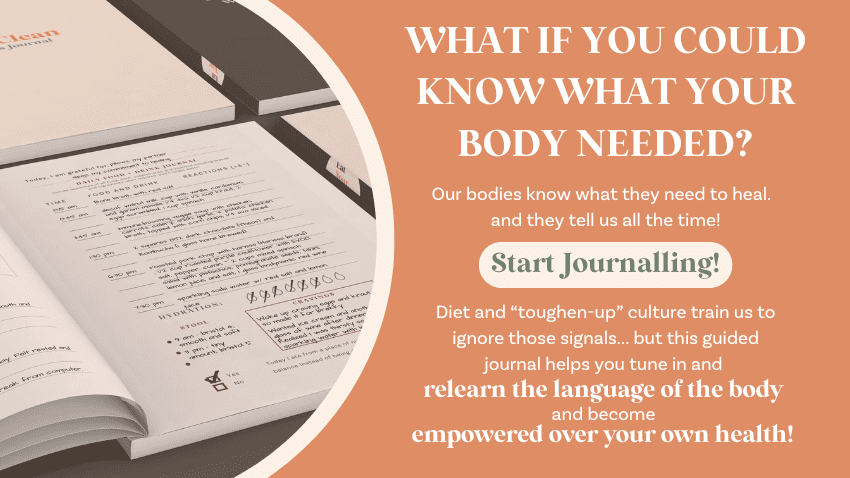 As a food-loving person, I noticed all the food references in the book, A Well-Behaved Woman, which was my book club choice. Not to be confused with Well Behaved Women, an erotic ladies' novel that definitely sounds like an interesting read, just a totally different vibe 😉 Several people in the book club started reading that first and were quite confused when I mentioned how I was loving all the food references!
Anyway, I love a good theme party and the Gilded Age was all about excess, so why not live it up?
If you want to explore a fancy-coursed meal reminiscent of the wealthy elite class of the late 1800s, then here's a good menu plan for you! It might also work for a unique twist on Thanksgiving because it definitely was about the same caliber in terms of preparation, time investment, and options.
Below you will see details about our Well-Behaved Woman Book Club Dinner Party including recipes and how to host your own!
Food Themes from A Well Behaved Woman
The protagonist longed for a stuffed squab and envisioned the betrothal to a wealthy family leading her to a table full of friends and little stuffed personalized squabs aka pigeons. It was her vision of really making it in life.
Since modern-day pigeons are slightly grosser than I imagine they were in the 1800s, and I couldn't find anyone selling them, cornish game hens were the next best thing. I considered quail, but those are tiny and very difficult to stuff, perhaps making them more appropriate for appetizers.
In addition to state-side extravagances, international travel between Europe and the US was huge and there were many references to Parisian pastries, cheeses, and French wines.
They had loads of delicious sweets and mentioned creme brulees, stuffed figs, and all sorts of versions of chocolate. Alva was once saved from starving for the day by a generous offer of hot chocolate and later after gaining her wealth casually sipped hot chocolate with a Dutchess while planning her own daughter's wedding.
Massive Wealth and Oppulance of the Gilded Age
Everything was gilded and above the top, especially for the wealthy class of industrialists forging new territories with steel mills and railway lines.
And this wasn't just for the upper class, the real wage climbed 60% between 1860 and 1890! So many people were "making it rain" and throwing money around to live life to the fullest. (890 Census Bulletin (11th Census). United States Census Office. 1892. p. 2.)
In this era, U.S. national per-capita income grew to over 1.5 times greater than the second place of Britain which was well above the rest of the Western world.
There was so much wealth they literally started lining stuff with gold. Tacky, but I guess popular. And one of their balls would have cost the equivalent of 7.3 million dollars in today's currency. Can you even imagine?!
However, this era also suffered a significant wealth gap, with the bottom 40% holding relatively no wealth. So there were many people suffering and experiencing great hunger and despair which appeared only briefly in the novel.
This book and dinner theme is focused on what the benefactors of that growth would have experienced – aka excess! If you want to know more about the era, this is a good starting point.
The Gilded Age Menu
Since this was a period of excess, at least for the rich, we had to have multiple courses. But since this was book club on a Wednesday, we kept it to just 3.
Each phase was inspired by a different theme of the book:
French Cheese Plate
Wild Rice and Sausage Stuffed Cornish Game Hens
Chocolate Custard and Friand
The French Cheese Plate
Paris was a common destination and seemed to signal success. The ability to procure fine French wines and dine on French cheeses was a signal of Alva's material success in life. It was also a type of jet-setting life that was common for the wealthy upper class at that time, spending months at a time abroad summering in Paris.
The components of the cheese plate
This plate took inspiration from the roasted figs mentioned in the novel as well as the many references to gourmet cheeses. They also traveled to India and other exotic places which inspired the cassis honey. It focused on French cheese since she spent so much time in Paris. I think a beautiful wooden board is half of the presentation points.
Homemade Gluten Free Sourdough Toasts

Using this sourdough recipe: 3-day GF sourdough
Slice the bread and toast the slices on a cast iron until browned on each side
Cut each slice in half and plate

French Cheeses (see below)
Accutrimal
Roasted Figs
Cassis Honey
French Cheeses
Herve mons gabietou – cow and sheep's milk hard cheese – delicious, a little nutty
Isigny ste mere aged mimolette – orange, hard, sharp
Fromageries papillon revelation Roquefort- typical soft blue
Emmi le Marechal – aged raw milk, hard white, a little tangy
The Main Course: Wild Rice and Sausage Stuffed Cornish Game Hens and Sides
Because this is 2023 and not 1893, there were also a few vegetarians in the mix. For them, we made a version of the rice stuffing without sausage and added Tofu.
Wild Rice and Sausage Stuffed Cornish Game Hens
I leaned heavily on this recipe for instructions and inspiration but made a few changes you can replicate or omit.
Subbed cored frozen apples from our apple tree instead of dried cherries
Added a garden vegetable medley including squash, beet, radish, celery, onion, and garlic that I sauteed separately and then added to the rice
I did not turn the hens, this seemed unnecessary and I think they turned out fine without all that extra work
I brined them overnight in the fridge in an oversized soup pot
They cooked for longer than the recipe recommended by about 20 minutes, this might have been due to the size of my hens.
I added a mix of white wine and homemade Jun vinegar
The Rest of the Main Course
Tofu Wild Rice
This dish mixed the wild rice and vegetable medley from the stuffing for the hens with seared extra firm tofu seasoned with Italian spices, thyme, salt, and pepper. The goal is to make the tofu crispy.
Roasted Root Vegetables with Whipped Tahini
I used this harissa roasted cauliflower dish over a large bed of whipped tahini.
However, I altered the recipe to include beets, carrots, and onions. I simply chopped the cauliflower and other vegetables, coated them all with the harissa oil, and then prepared as described.
How to prepare both vegetarian and meat versions at the same time with minimal duplicity:
There was no way I was going to make rice and mixed vegetables twice. Instead, I cooked everything separately once and then mixed the right components together when ready.
A day in advance I cooked a large batch of rice, the sausage, and the vegetable medley all separately. I think stored each separately in the refrigerator overnight.
On the day of I mixed a portion of rice, sausage, and vegetable medley with the vinegar and wine in a saucepan until warm before using to stuff the hens. Right before serving, I mixed the remaining rice, vegetable medley, and some vinegar and wine in a pan and then added the tofu. (I actually forgot the vinegar and wine for this dish, so it wasn't as good, but please don't forget! I even set an alarm but I guess dismissed it – silly me)
Dessert x 2: Chocolate Custard and Fresh Fruit Friand
Chocolate was a delicacy that brought soothing and comfort to the characters in the book. It was also something more difficult to find in the late 1800s and considered a treat.
In the age before refrigeration and shipping of produce from one country to the other for fresh produce all year long, desserts stuffed with fresh plums and berries would also be considered a delicious treat not common for the average person.
We went with a traditional chocolate custard dusted in cardamom and shaved chocolate with fresh whipped cream and a berry Friand was also served with fresh whipped cream.
Chocolate Custard
I leveraged this recipe but without the salt or espresso powder and with a mix of organic A2 heavy cream and coconut cream. The chilled custards were topped with homemade fresh whipped cream and dusted with cardamom and chocolate shavings.
Bay, Blackberry and Plum Friand
I love this Friand recipe so much I made it twice within 5 days! I followed this recipe and served it with fresh whipped cream.
The Preparation Schedule
AKA How to make this while still having a job 🙂
This was a Wednesday and I do indeed have to work, so I couldn't make all of this day of. In fact, I had a separate happy hour to attend day of so I really needed to be prepared!
T-2
Grocery shopping
Friand
Chocolate custard
Thaw hens
Wash napkins
Shave chocolate and store
T-1
Wild Rice
Sausage
Vegetable medley for rice
Whipped cream
Top custard with cream, cardamom, and chocolate shavings
Brine Hens
Set out serving platters, napkins, cups, water pitcher
Day of
Sear Tofu
Mix rice, sausage, and vegetables with wine and vinegar
Stuff and roast hens
Whip tahini
Roast vegetables
Set out and cheese plate
Mix rice and vegetables with wine and vinegar and serve with tofu
Buy wine
Find era-appropriate rag-time music
In conclusion – the gilded era is tasty and fattening – at least for the likes of the vanderbilts. And this was one of the most fun things to do on a Wednesday!
If you're hosting a gilded-age themed book club, especially for A Well Behaved Woman, I highly recommend this spread!