Roasted Harissa Cauliflower with Whipped Tahini Sauce makes a great side dish, dinner, and topping for salad bowls.
Cauliflower is everything these days: cauliflower rice, buffalo cauli "wings," mashed cauliflower. It's taking on so many different identities we can forget it's original form. Pure, delicious, roasted cauliflower is just as delicious.
That's why I decided to coat this head of cauliflower in a harissa infused olive oil and roast it whole. And it was maybe the best idea I've had all year.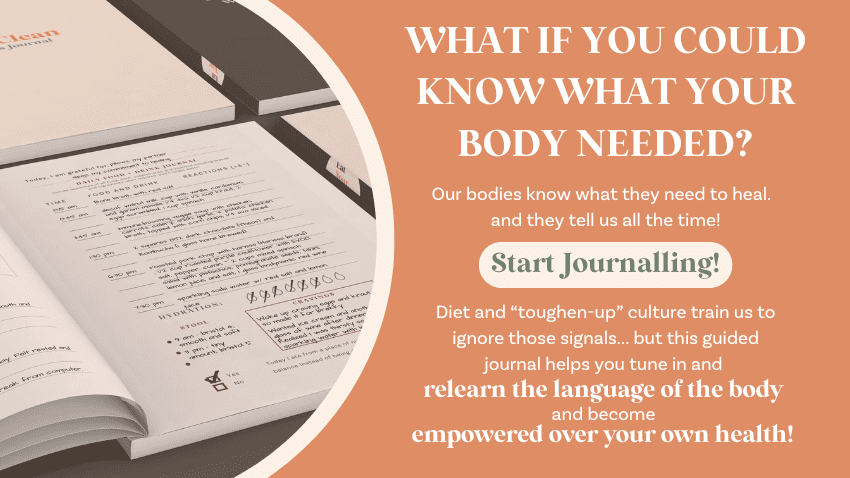 It's only February, so there's not much competition, but still.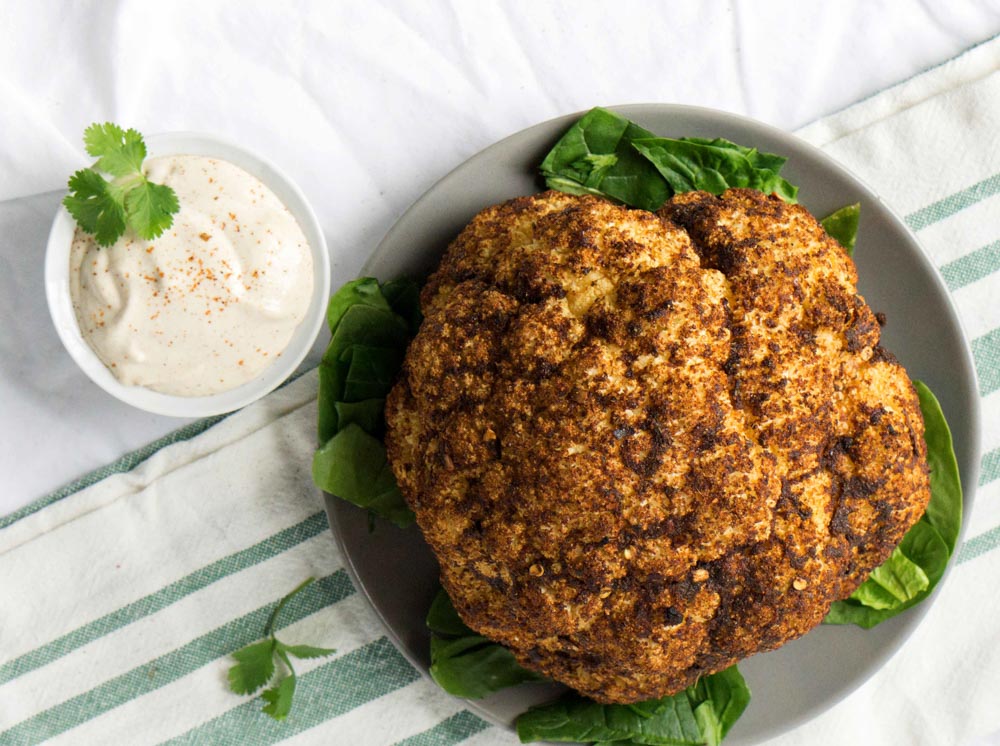 Multi-Purposed Meal
I haven't stopped eating this cauliflower.
It's amazing because you roast the cauliflower once and then have perfectly grilled cauliflower ready to supplement meals all week long.
I eat it plain, with this whipped tahini, and in salad bowls.
There's not much I enjoy more than the satisfaction of cooking something once, and plating it in several different ways so it feels brand new.
it makes the meals more interesting.
it saves loads of time. Always a plus.
So buy a head of cauliflower, preferably organic and not wrapped in plastic, and roast it.
Then whip up some tahini and you will have yourself an awesome week.
You won't regret it, I swear.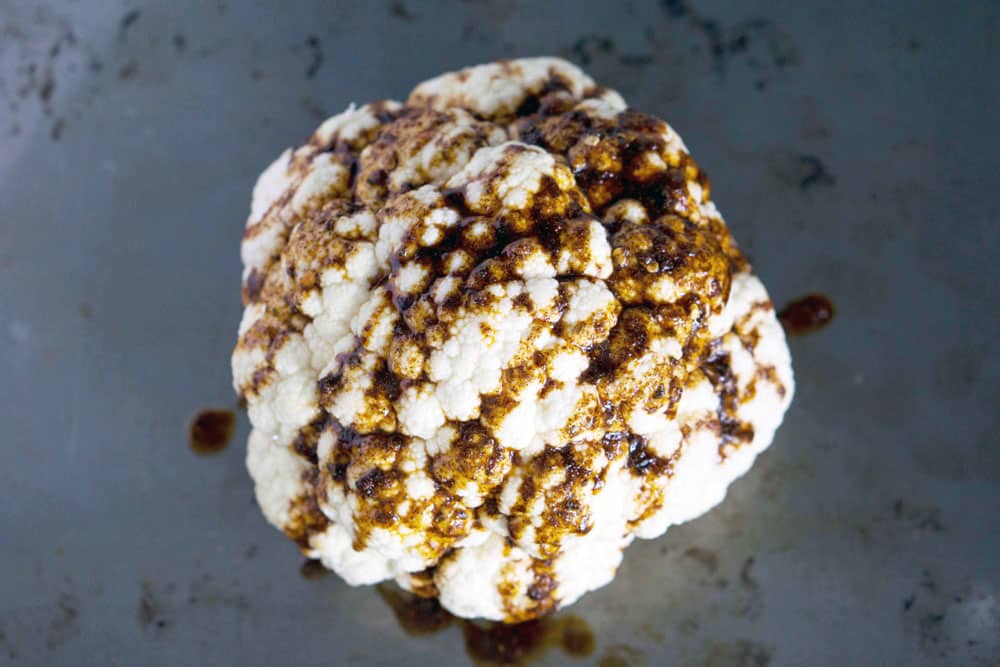 Harissa Infused and Roasted Cauliflower
I soak the harissa in olive oil before coating the cauliflower. It helps increase the flavor burst.
Harissa infused olive oil sounds fancier than it is. You just pour the harissa, a touch of salt, and oil into the same ramekin and let it sit for however long you have. The longer you soak the two ingredients together, the more intense the flavor will be. I think 6+ hours is the ideal amount of time. So that's perfect for mixing it in the morning and having it ready when you get home from work.
Ideally, it would be a few hours (4-24) but it works after just 30 minutes, too.
Coat the entire cauliflower in the harissa oil and roast the cauliflower whole. After it roasts, squeeze the juice of half a lemon over the cauliflower.
Whipped Tahini Sauce
This sauce is everything and it's an awesome compliment to the spiced harissa and roasted cauliflower. It blends the Mediterranean flavors together, nicely.
You can find the full recipe here.
Saute half a shallot in olive oil over medium heat until golden brown. Blend with 1 tbsp freshly squeezed lemon juice and a 1/2 cup of tahini. After well mixed, slowly blend in 1/2 cup water until the mixture is smooth and creamy. The volume will increase and the color will lighten. This means it's done!
This sauce will blow your mind. I'm not even kidding. And it might just become your new favorite dairy fee cream sauce or vegan aioli.
Together, Harissa Roasted Cauliflower and Whipped Tahini Sauce make a nice meal on its own and provide delicious leftovers to use in salad bowls.
Enjoy!!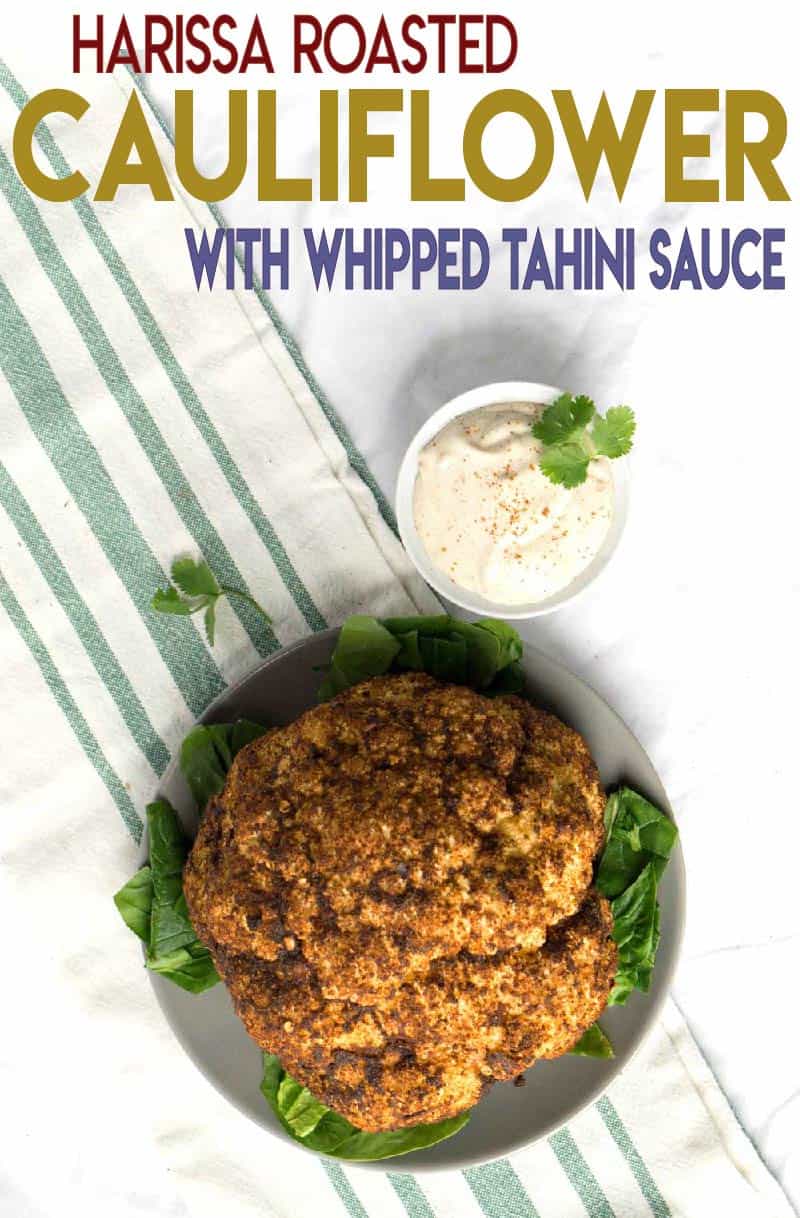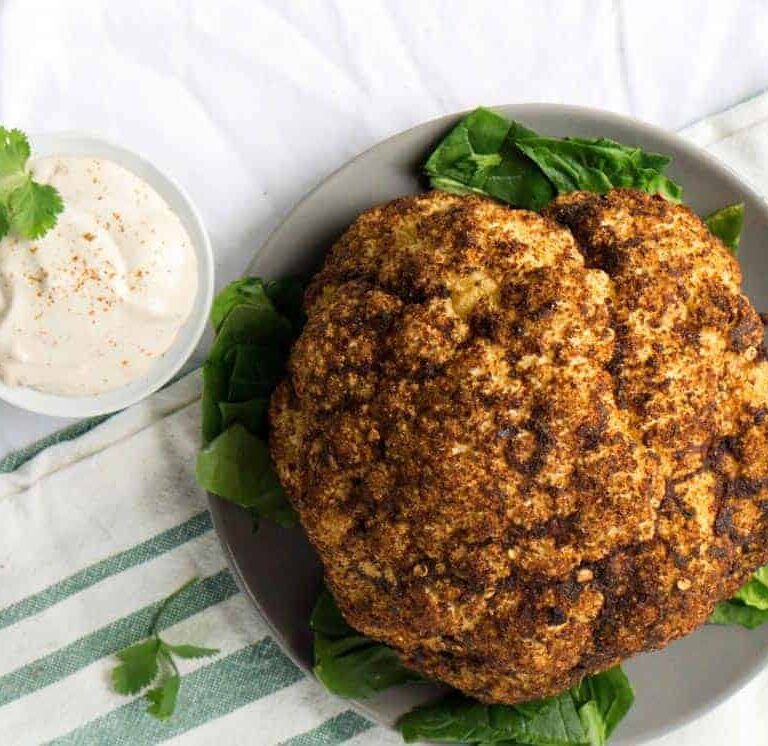 Harissa Roasted Cauliflower and Whipped Tahini Sauce
Description
Harissa Roasted Cauliflower and Whipped Tahini Sauce make a nice meal and delicious leftovers to use in salad bowls.
Roasted Cauliflower
Whipped Tahini
Instructions
Roasted Harissa Cauliflower
Soak harissa and salt in the olive oil in a ramekin for 1-24 hours to infuse

Drizzle and then evenly spread harissa oil on cauliflower. Use your hands to make sure the oil spreads over the entire head

Roast at 450 degrees for 45 min

Squeeze the lemon juice evenly over the head of cauliflower.
Whipped Tahini Sauce
On the stove top, saute the shallot in olive oil

Blend shallot, lemon juice and tahini in blender.

Add water and blend until smooth and creamy. The sauce will increase in volume and lighten in color.
---
Amount Per Serving

% Daily Value *

Total Fat 33g

51

%

Saturated Fat 5g

25

%

Sodium 269mg

12

%

Potassium 815mg

24

%

Total Carbohydrate 22g

8

%

Dietary Fiber 6g

24

%

Sugars 5g

Protein 11g

22

%
---
Vitamin A

27

IU

Vitamin C

107

mg

Calcium

103

mg

Iron

3

mg
* This nutrition information does not tell the whole story of food's nutritional value! Make sure to use your gut intuition on what your body needs, eat your veggies and get 30 plants a week for optimal gut health. This nutritional data is calculated based on the above values and standard brands. This information may vary. Percent Daily Values are based on a 2,000-calorie diet. Your daily value may be higher or lower depending on your calorie needs. Tried this Recipe? Tag me Today! Mention @EatYourWayClean or tag #EatYourWayClean!
easy roasted cauliflower, harissa cauliflower