Ah, yes. The Sunday everyone gathers around to drink beers, watch the best commercials of the year, and eat ALL the creamy delicious snacks. Oh yeah, and watch football, of course. This game day menu full of surprisingly healthy football foods is exactly what you'll need for that type of weekend.
And, this football menu will satisfy needs of all your guests.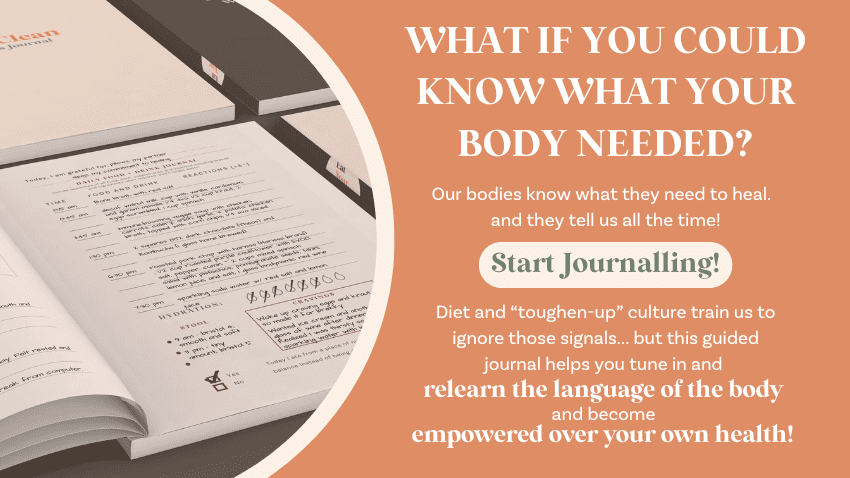 Food allergies? We got you.
Healthy eaters? Done.
Traditional meat and cheese kind of dudes? Well, we've got something for you, too. Though it will be deceptively healthy.
Make an assortment of these apps and snacks for a killer game day and a pretty sweet day-after (you know, where you're not hungover from all the cheese on Monday morning).
Snacks and Munchies
Crudite and hummus
Make a homemade hummus with sprouted chickpeas and extra virgin olive oil. Pair it with cucumber slices, julienned sticks of jicama or the classic corn chip.
Try this Harissa Hummus.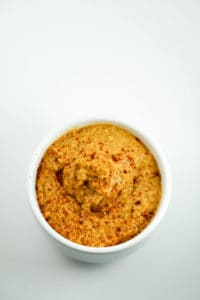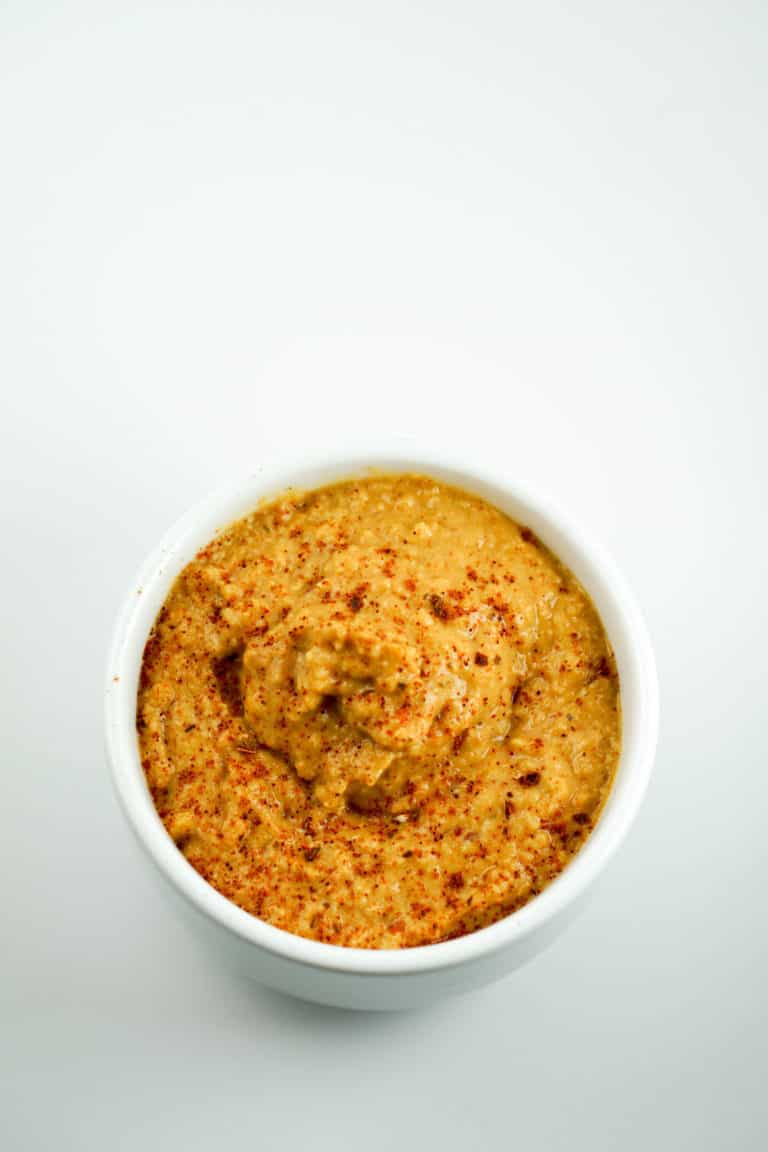 Adult Ants on a Log
Celery stuffed with hummus topped with olives (an adult and savory ants on the log). A little more savory and interesting than peanut butter and raisins IMHO.
Dips – Healthy Style
Creamy Chip Dip (dairy free)
This creamy dip served with chips, jicama, celery, and carrots is cream-free and full of protein-rich hummus instead of the traditional cream cheese. Way better!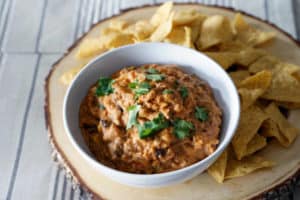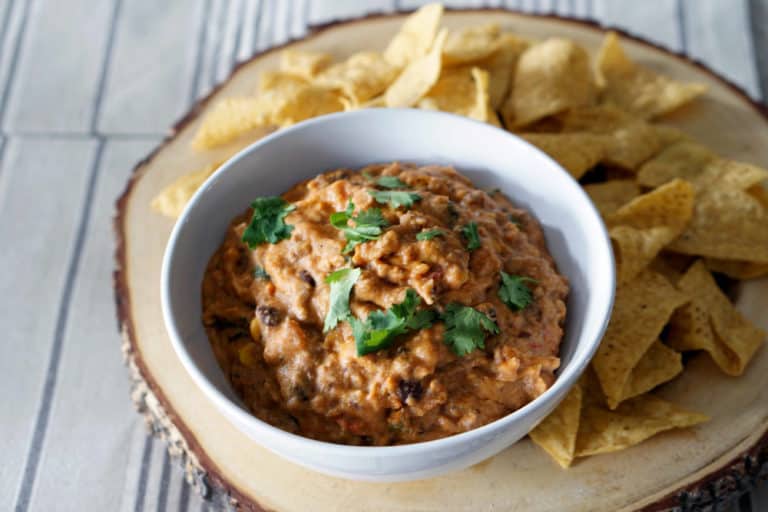 Guac
You can't go wrong with a big bowl of guacamole served with jicama, cucumber slices and/or chips. If you want to avoid nightshades, use watermelon instead of tomatoes in your guac. It will blow your mind! Very delish.
Heartier Favorites
Cauliflower Buffalo Wings
Cauliflower baked in buffalo sauce (cauliflower wings). Just roast the cauliflower florets drenched in buffalo sauce at 450 for about 15-20 minutes. Tessamae's makes a great paleo and whole30 friendly sauce that's borderline addictive.
Healthy Fries
Sweet potato fries with bitchin' sauce or aioli. These would also be great with whipped tahini!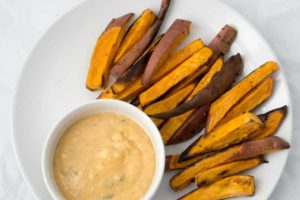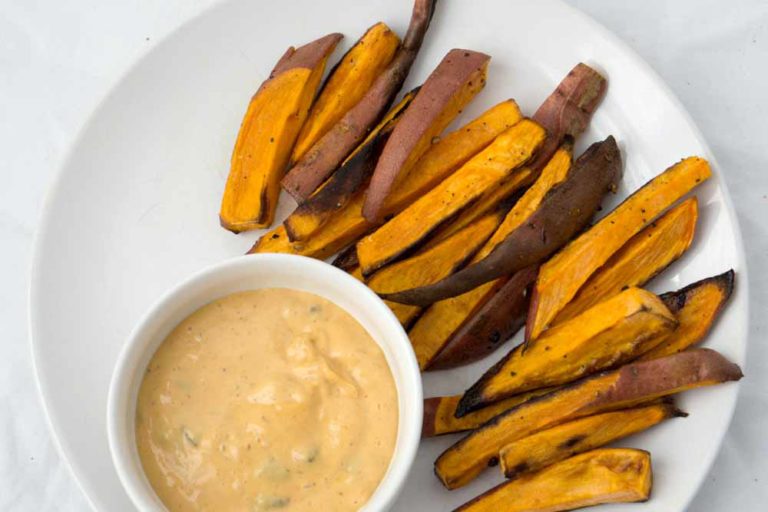 Tahini roasted broccoli
Mix juice of half a lemon, a spoonful of tahini and broccoli together before roasting. So good and good for you.
Meatballs
All you need is ground meat, an egg, and seasoning. Meatballs work great because they are relatively easy to make, can be divisioned into small portions for lots of people, and are satisfying!
Chili bar
Make red chili in a crockpot and set our assorted toppings, like green onions, tortilla chips, avocado, coconut cream… you name it!
Sweet Treats
Magic Bars
These Magic Bars have all the chocolatey, coconuty magical flavor without the sugar hangover. Because you'll get enough of that from the wine and ciders.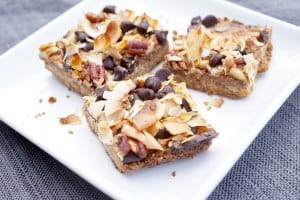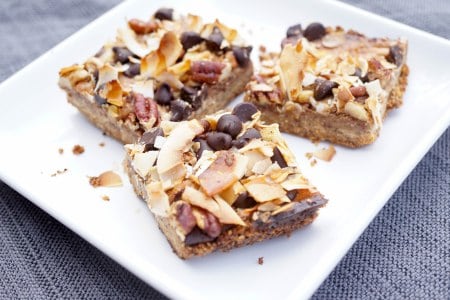 English Toffee Bars
English toffee bars: almond flour, crushed walnuts, and a creamy chocolate glaze.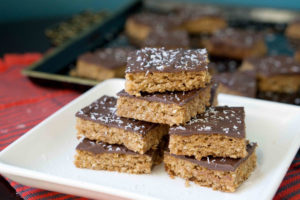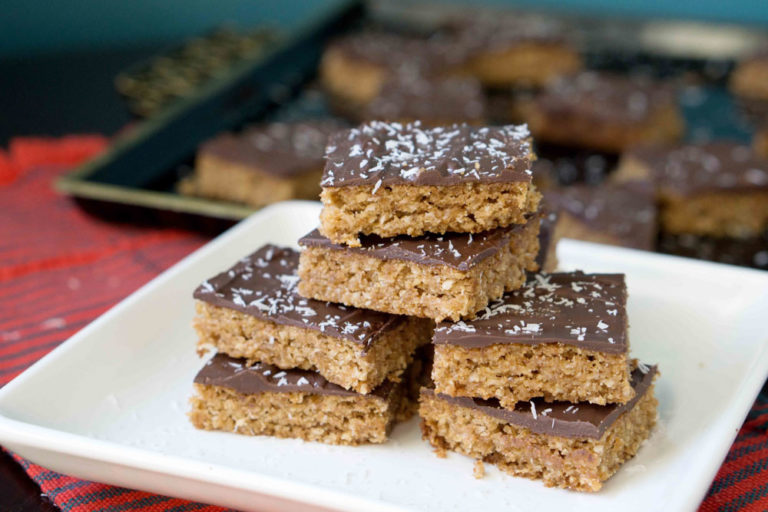 Football Cut Out Cookies
Sugar cookies shaped into cute little footballs! These paleo sugar cookies with this 2 ingredient blender frosting, colored with cocoa powder will work great!