I didn't eat enough yesterday and I ended up not feeling very well. I was so excited about all the food I bought and creating cool recipes that I didn't get around to actually eating anything until 5 pm. I had a few dates and my morning (cough… 1pm…cough) Celery juice, but that really isn't enough! If you are doing a cleanse, Don't do that!
Today I am making up for it.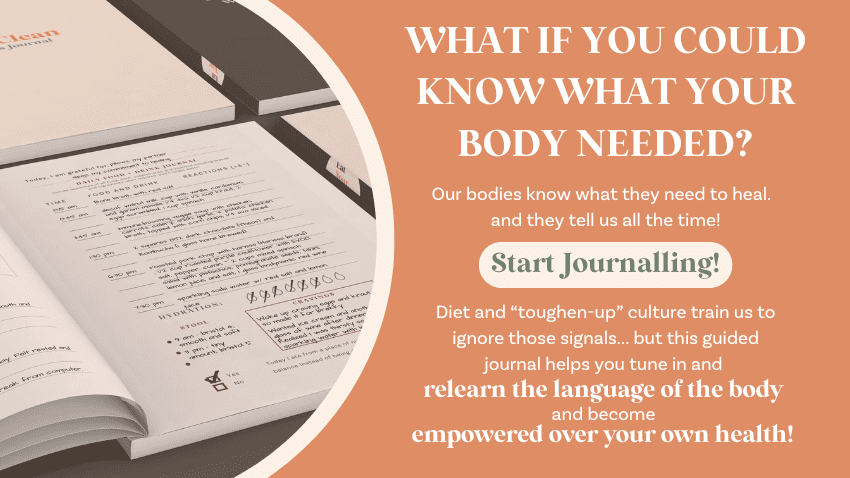 I started off with The infamous celery juice and then moved on to such a delicious and refreshing juice, I want to drink this every day! I love the zing of Ginger this juice has and the refreshing apple cucumber smoothness.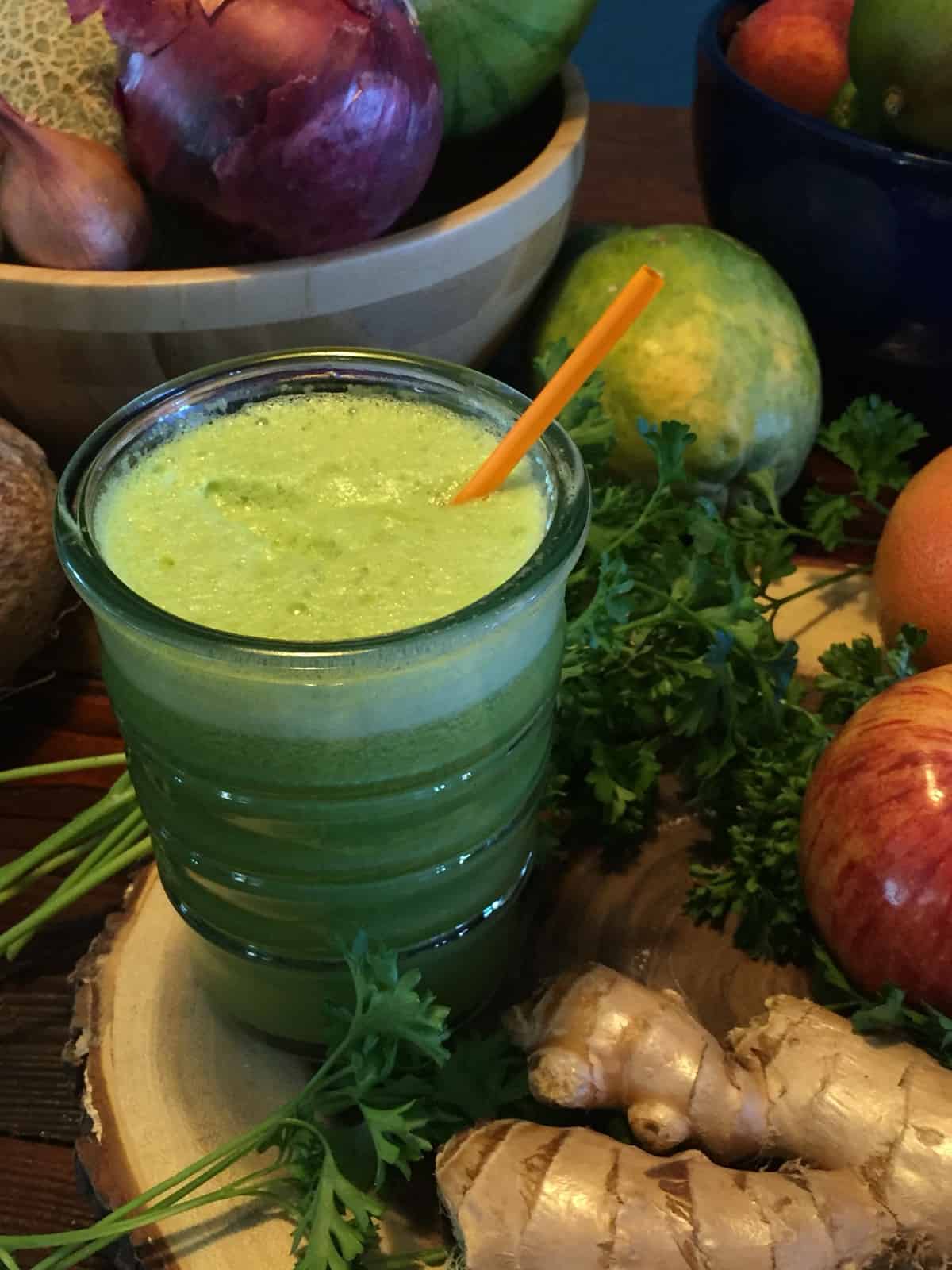 And for a late morning snack – to compensate for yesterday again 🙂 I made cantaloupe Carpaccio and tea! Couldn't be happier!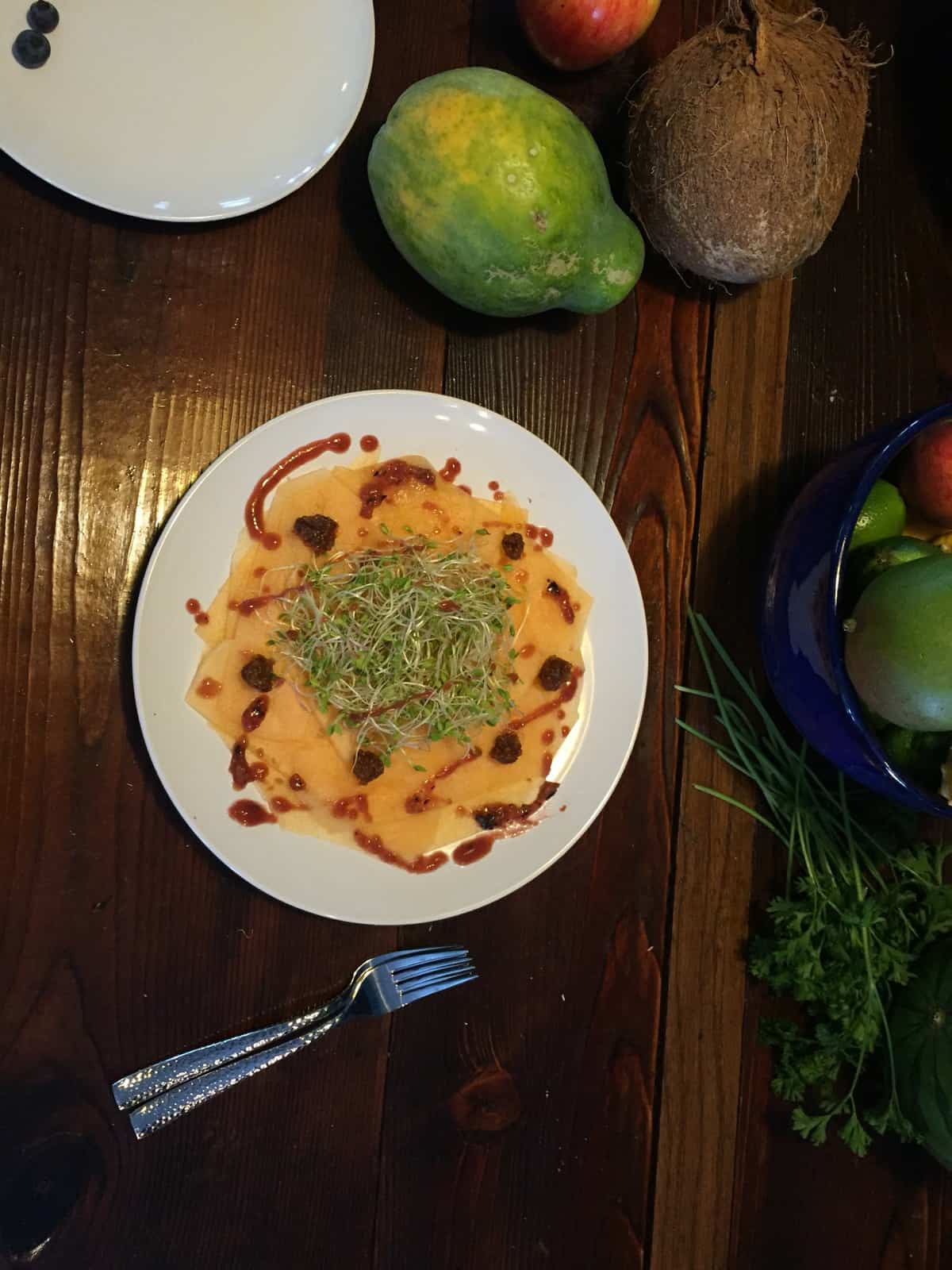 I typically eat a lot of Asian food. Thai and Indian food are some of my favorite mainstays and I miss their spicy savory goodness. I was excited about making some asian themed meals for dinner and dessert today. Without peanuts and chilies and soy sauce and fish sauce you can't truly have a Pad Thai, but I thought I'd give it a go without them. Bean sprouts, lime, red onion, cilantro, and cabbage with a cilantro, radish sprout, ginger, lemongrass and lime dressing. Definitely tasted more like cilantro slaw than Pad Thai, but it was still good.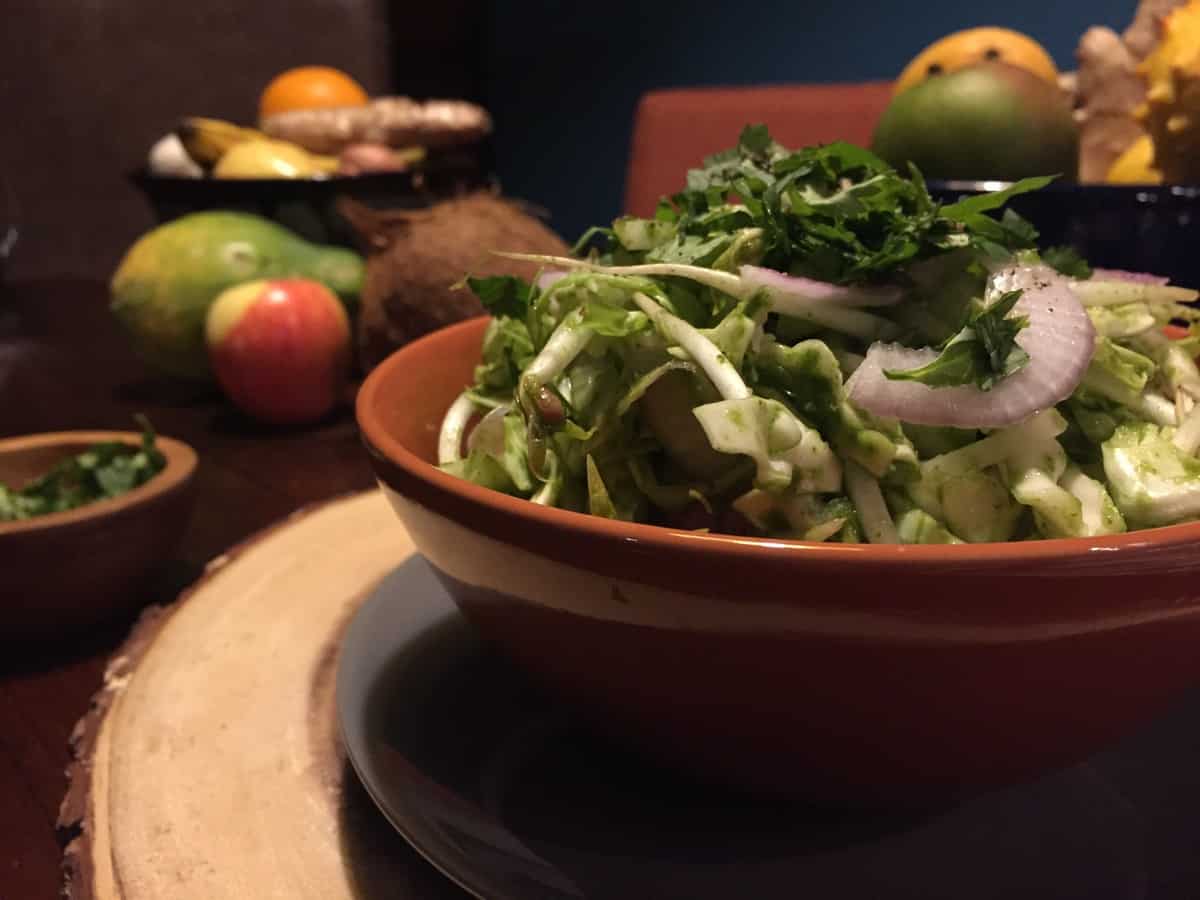 Then India makes an appearance at dessert. Welcome: the Canteloupe "Lassi". Instead of yogurt I used frozen bananas to add the creaminess. I then also added chai spices for a warm twist on the cool drink. For potassium and a little sweetness I threw a date into the mix. This was delicious. I'll be adding this to the regular rotation for sure!