Have you ever been grocery shopping and wanted to buy organic, but didn't want to stomach the prices for the entire cart to be organic?

Then you will want to learn the clean fifteen and dirty dozen lists so you can know which products you should prioritize purchasing organic.

What is the Clean Fifteen and Dirty Dozen?
The idea is that not all plants are treated the same during farming and production and therefore we can use testing to measure which conventional produce is likely to contain high levels of pesticides. That allows us as consumers to prioritize produce we buy organic and know which items we can feel good about saving money by going conventional.

In other words, this guide helps us figure out where we can skip the organic with the least negative impact.

I originally was surprised to see what was on this list, particularly the celery! I definitely hadn't been prioritizing buying organic celery, but now I avoid buying conventional celery altogether.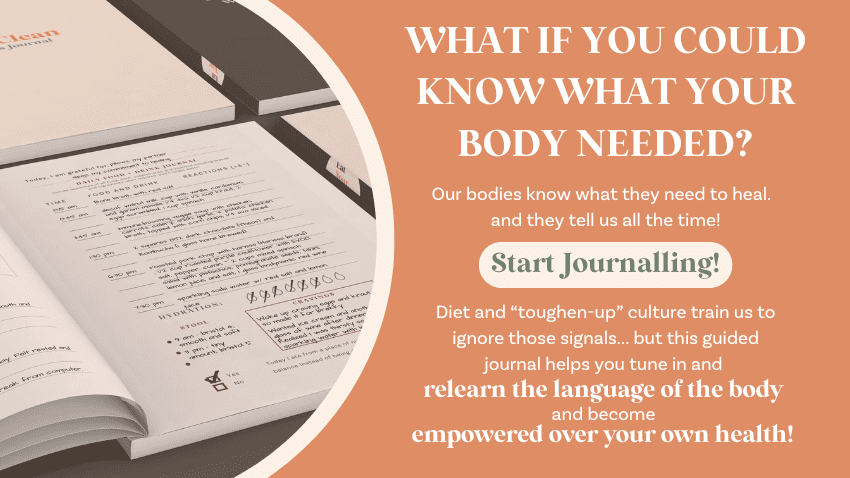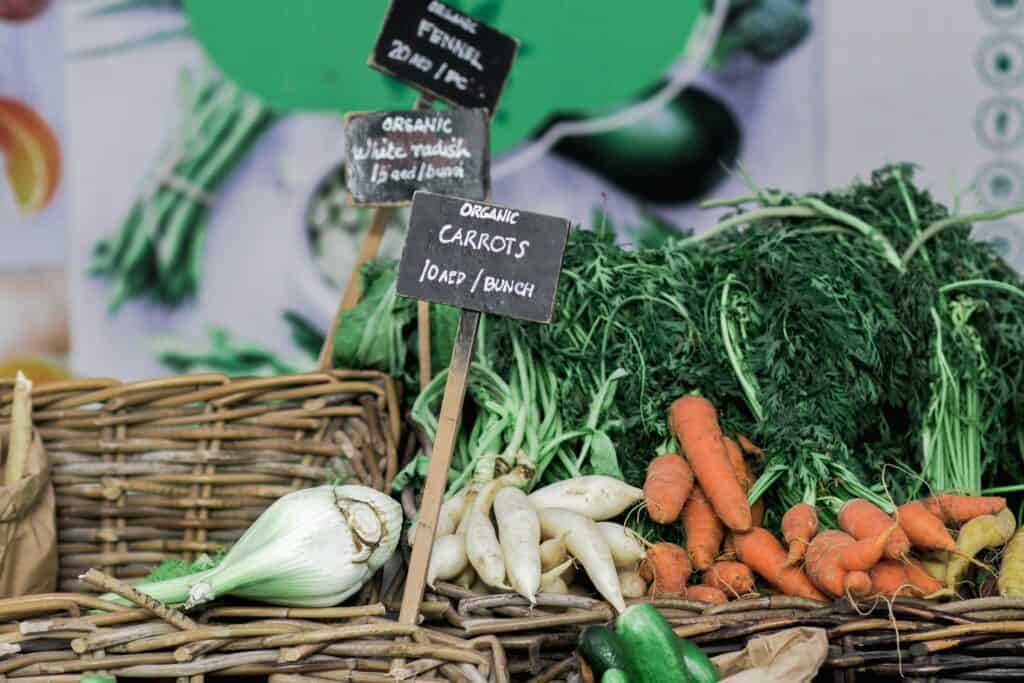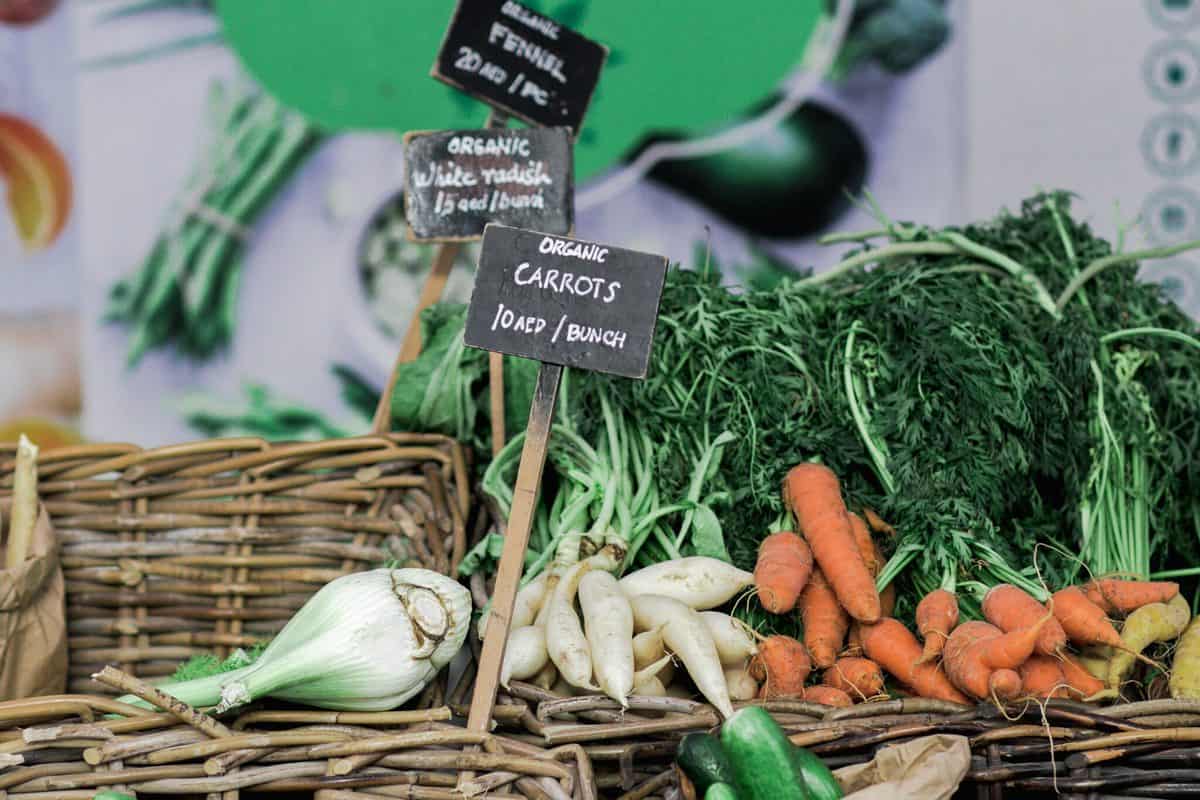 How are the Fruits and Vegetables Selected for Each List?
The Environmental Working Group studies the pesticide levels in food each year and updates this list, so what was clean last year may not be this year.

The items in the dirty dozen list are the 12 plant foods that are most likely to be heavily sprayed with pesticides and therefore, dirty with additional potential toxins. You should prioritize these fruits and vegetables first when buying organically.

The Clean Fifteen are fruits and vegetables that are less likely to be sprayed. Therefore, if you can't always buy organic, these are the safest conventional options.

I eat a lot of some of the things on this list: celery, spinach, kale, and peaches. I didn't necessarily buy organic for these veggies before, but I will now!

Why does Pesticide Contamination this matter?
Remember, not all pesticides can't be washed off the surface of your produce. Furthermore, the tests EWG does are AFTER washing.

Conventional farms spray consistently during the plants' life-cycle and those chemicals end up being absorbed through the groundwater and soil into the flesh of the plants. This is why it is important to avoid pesticides and go organic when possible.

While the EWG list does not account for GMO foods, if you purchase certified USDA Organic items, it also means they are non-GMO.

A little more on Why Organic Matters
Organic produce and textiles are restricted from using known chemical toxins on their crops. We have found over the last decade that those pesticides persist into our food supply at higher levels than originally anticipated.

You may have seen stories about this such as cheerios, a common food for children, having unsafe levels of the most popular pesticide glyphosate and of many farmers and groundskeepers getting rare types of lympohoma linked to the pesticides.

These pesticides can also negatively impact our gut microbiome as their purpose is to kill microbes and insects.

What does this mean for you?
It's probably best to avoid foods contaminated in pesticides and the best way to do that is to buy certified organic products.

However, depending on the market it can be difficult to find or expensive. In that regard, it can be helpful to start with a few organic items from the Dirty Dozen list.

That does two things, it lessens your potential exposure just a little and it sends a signal to your area that organic matters. If enough people do this, organic supply will increase and economies of scale will bring down organic prices as it becomes the norm. And our guts will all be a little happier as a result.

Organic certified foods are those that must demonstrate that they are protecting natural resources, conserving biodiversity, and using only approved substances. Most importantly, organic products are free from harmful pesticides and heal the soil. To learn more about the specific requirements for foods to be certified as organic, look to the USDA's website.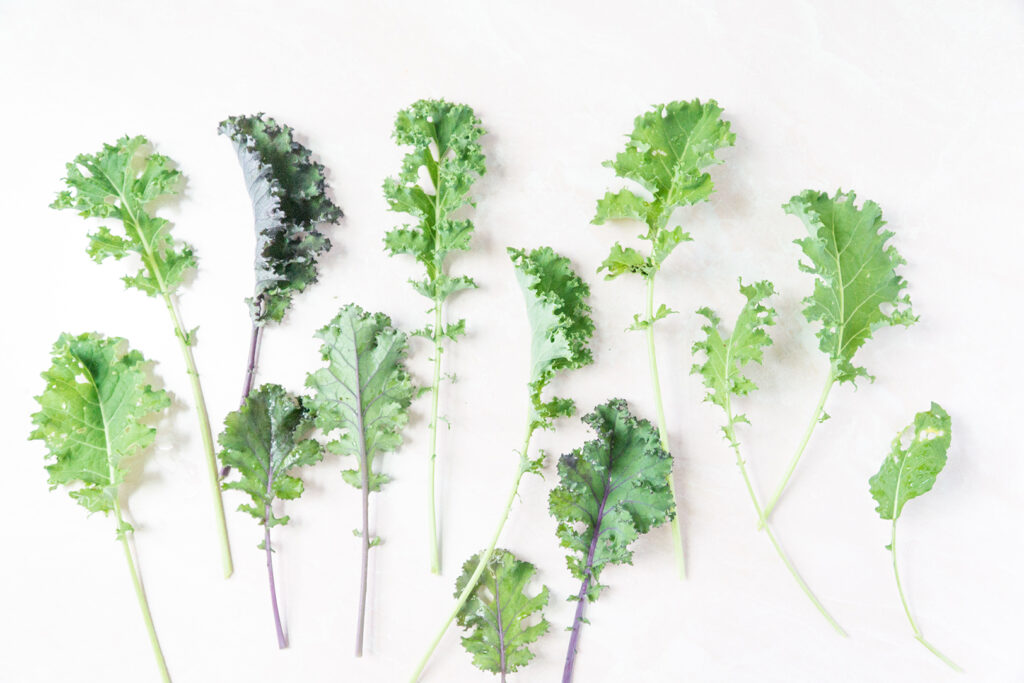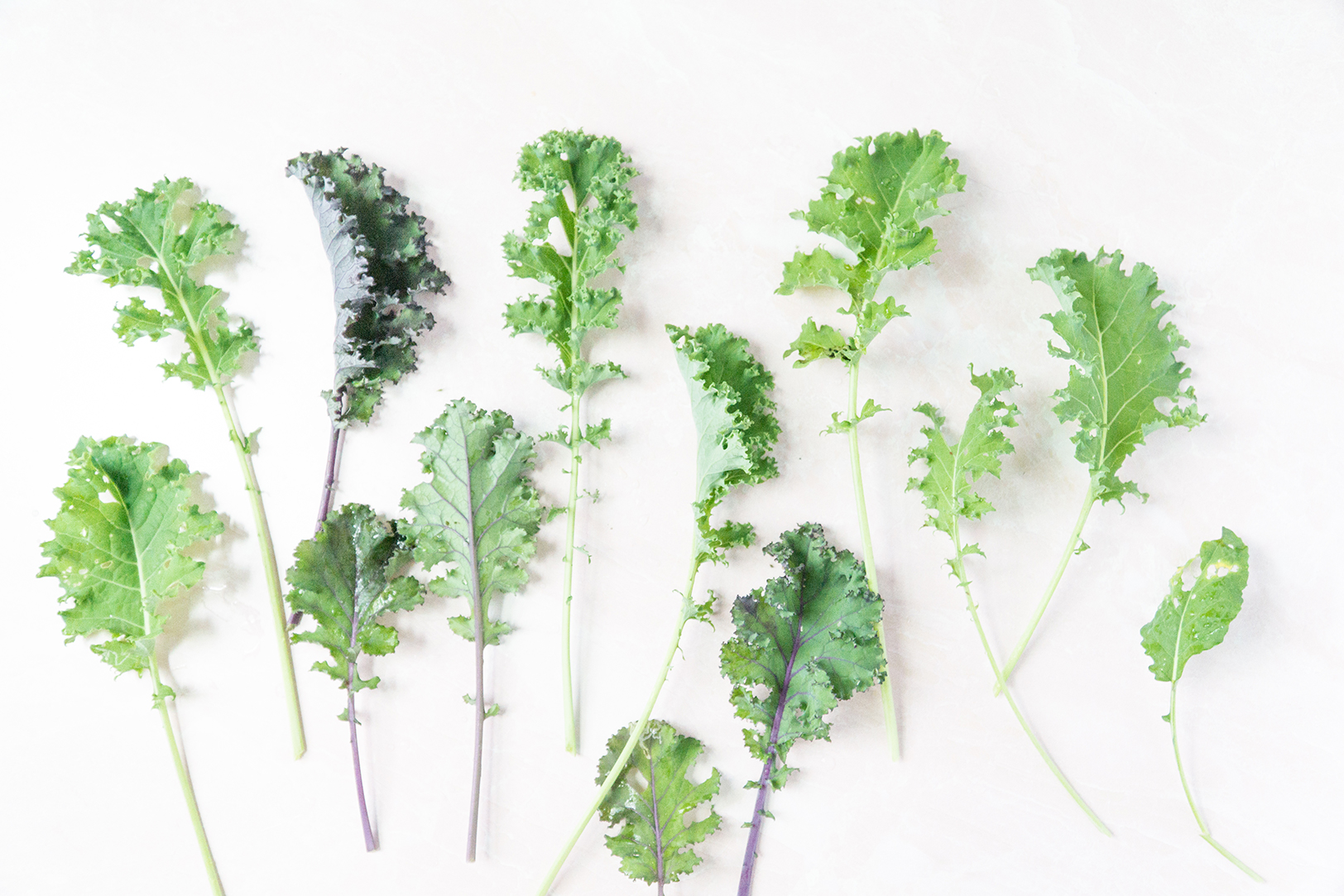 Important Changes in 2020
The Clean List: Frozen sweet peas moved down the list from positions 4 to 6. Cauliflower moved up from position 11 to 9 pushing cabbage and Kiwis down closer to the bottom of the list.

The Dirty and Pesticide-Contaminated list: This list of the twelve types of produce most likely to have pesticide residue after washing has not changed this year. However, if you want to see the full list of all 32 potentially 'dirty' items, check out the EWG's full list!
Clean Fifteen
Avocado
Sweet Corn
Pineapple
Onions
Papayas
Sweet Peas Frozen
Eggplant
Asparagus
Cauliflower
Cantaloupe
Broccoli
Mushrooms
Cabbage
Honeydew Melons
Kiwis
Dirty Dozen
Strawberries
Spinach
Kale
Nectarines
Apples
Grapes
Peaches
Cherries
Pears
Tomatoes
Celery
Potatoes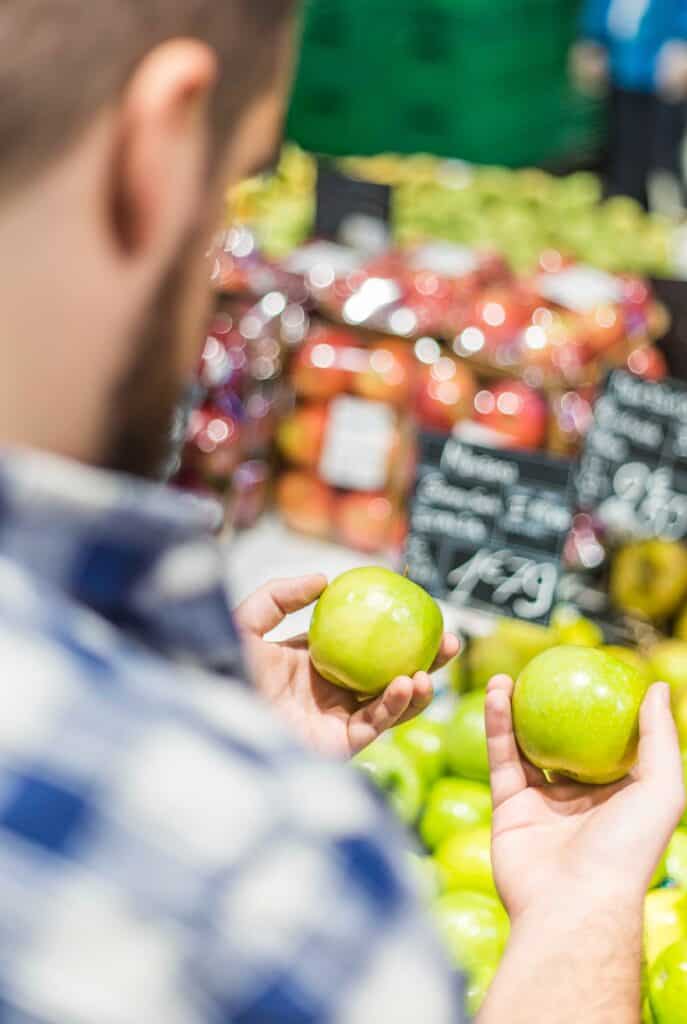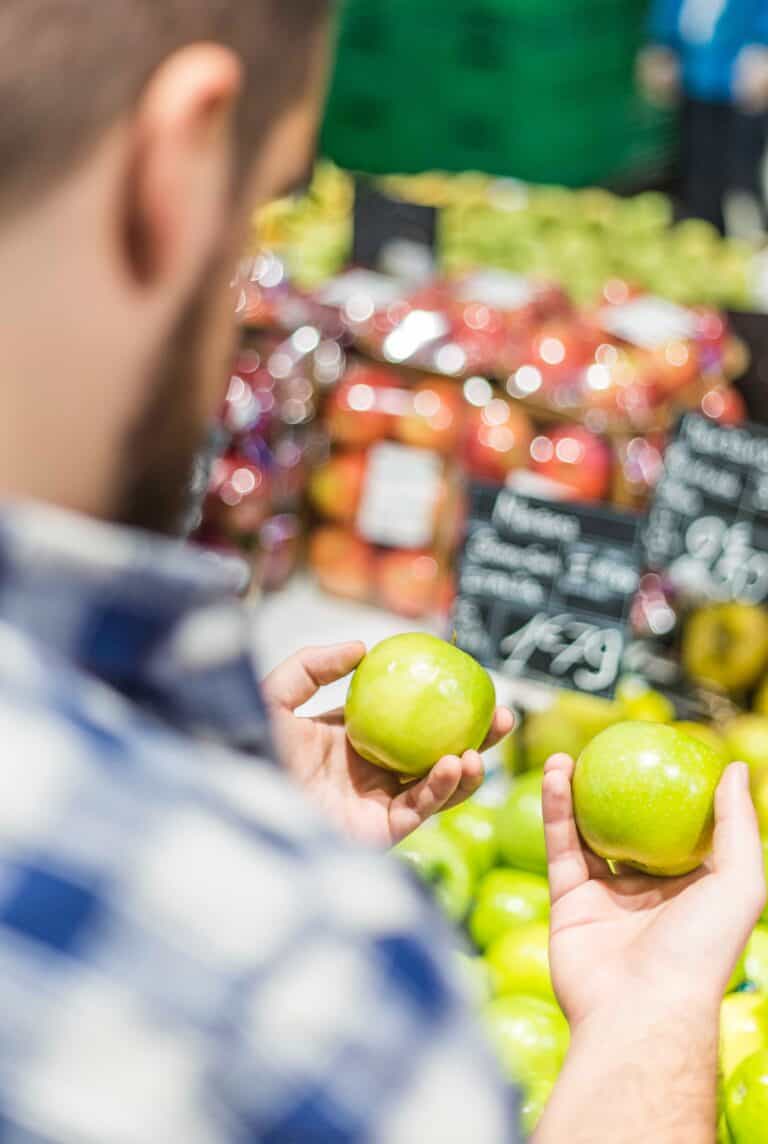 Looking Back
The 2019 Clean 15 and Dirty 12
Back in 2019, kale joined the Dirty Dozen and sweet potatoes left the Clean Fifteen. As these two foods are staples in the wellness community, it might be good to consider switching to organic.
2019 Clean Fifteen
Avocado, Sweet Corn, Pineapple, Sweet Peas Frozen, Onions, Papayas, Eggplant, Asparagus, Kiwis, Cabbage, Cauliflower, Cantaloupe, Broccoli, Mushrooms, Honeydew Melons
2019 Dirty Dozen
Strawberries, Spinach, Kale, Nectarines, Apples, Grapes, Peaches, Cherries, Pears, Tomatoes, Celery, Potatoes, Hot Peppers