Blender Celery Juice is the quick way to get celery juice in the morning and there's nothing better than fresh celery juice to get your gut back on track.

As many of you know, I'm a big fan of celery juice to reset the gut. It helps improve the balance of stomach HCl so you can better digest food, helping prevent and treat reflux and GERD, and it's chocked full of nutrients.

Find more about why I love celery juice here.
Get healthy recipes like this in your inbox!
Navigate to your topic: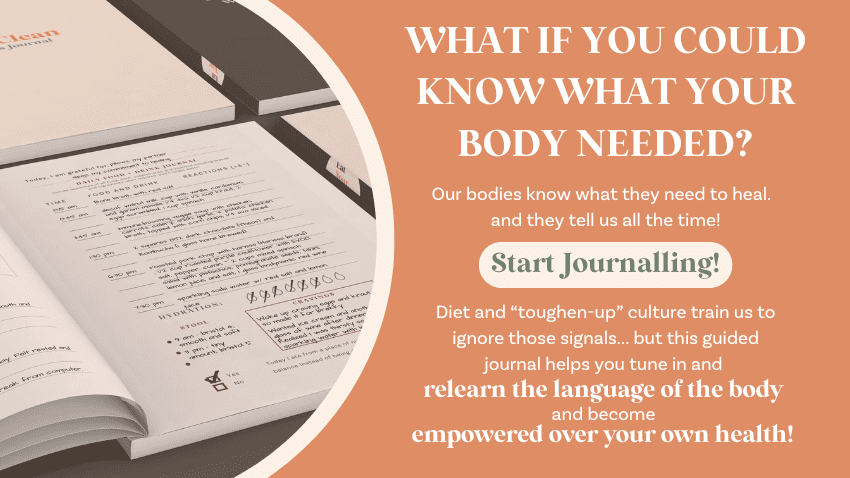 Timing is important
I prefer drinking celery juice on an empty stomach
It's best when you drink it by itself, 45 minutes before any other food, and on an empty stomach. You also want to drink it as quickly as possible after juicing or blending.

That usually means first thing in the morning, so it's easiest to make it yourself at home.

I like to make the celery juice first thing, then workout and shower and get ready for my day. That way I can still eat breakfast at home while giving the 45 minutes of time for the celery to work its magic on my belly.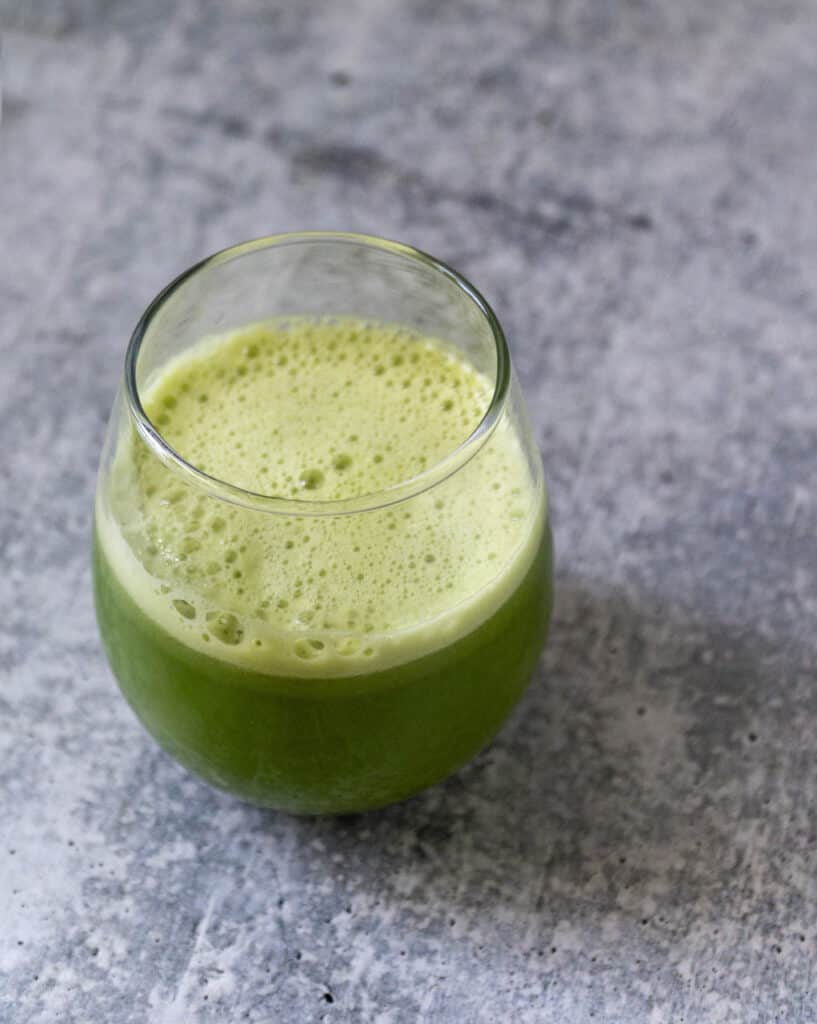 There's already a lot of things we need to fit into our mornings, and it can be difficult to add cleaning the juicer to that list. Afterall, juicers are not notoriously quick things to clean.

Additionally, making celery juice on a regular basis can be wasteful of the good fibrous materials.

To solve the first problem, use this blender method.

To solve the second, make fritters!
Note – this blender recipe creates much less leftover pulp than traditional juicing methods so you will have to make a lot of juice before you have enough pulp for the fritters.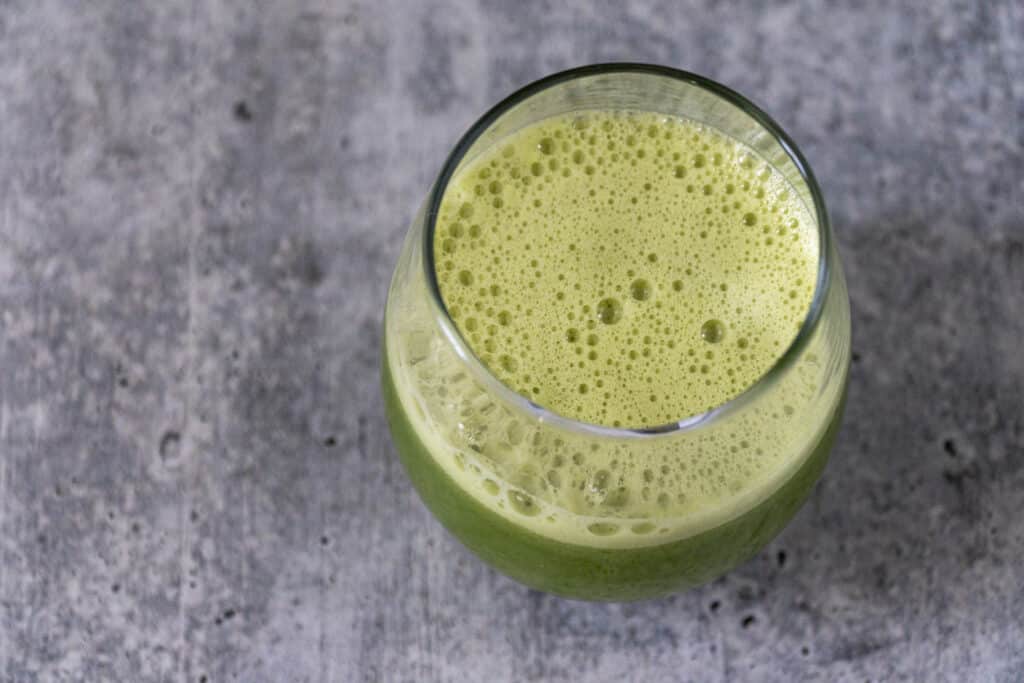 That's why I've started making celery juice in my blender.
Any blender should work, but below are the two I use.

When I'm at home I use my high power blender. It leads to fewer chunks of celery and more juicy celery liquid. I use the Ninja Chef because it's high power and cheaper than Vitamix with all of the same settings. This is the one I use.

I also love magic bullets, so much that I keep one at home and one at work. It's also great for whipping up coconut milk for awesome paleo bowls like this one.
Making Blender Celery Juice
Just toss the celery in the blender, covering in water, and pulse until you get a juice-like consistency.

You can drink it as is, or strain juice using a cheesecloth or nut milk bag to remove the pulp and make a more traditional juice.

Find nut milk bags here.

Then if you are making a smoothie for breakfast, you can just reuse the same blender and only have to wash one thing once.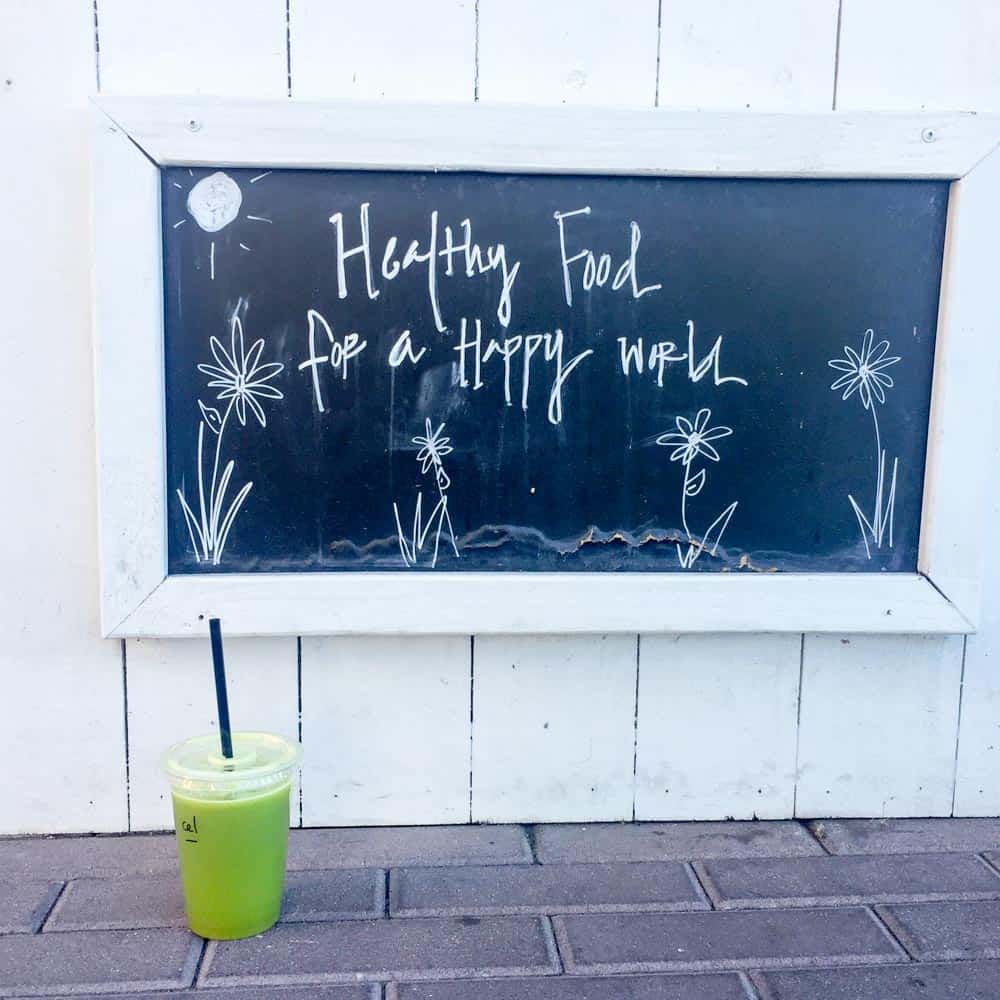 But just celery?
Yup!

That's the key. And while it may seem gross, it is really quite refreshing. Just chug it at first and eventually, you'll develop a taste for it, especially as you cut out sugar and processed foods. Your taste buds will adapt.
Choose organic celery
Use organic celery because celery is one of the vegetables most likely to be doused with harmful pesticides.

From just 5-6 stalks of celery, you'll start your day with a balanced gut and
33% of your daily vitamin K
8% daily potassium
5% vitamin b2
4% calcium
among others.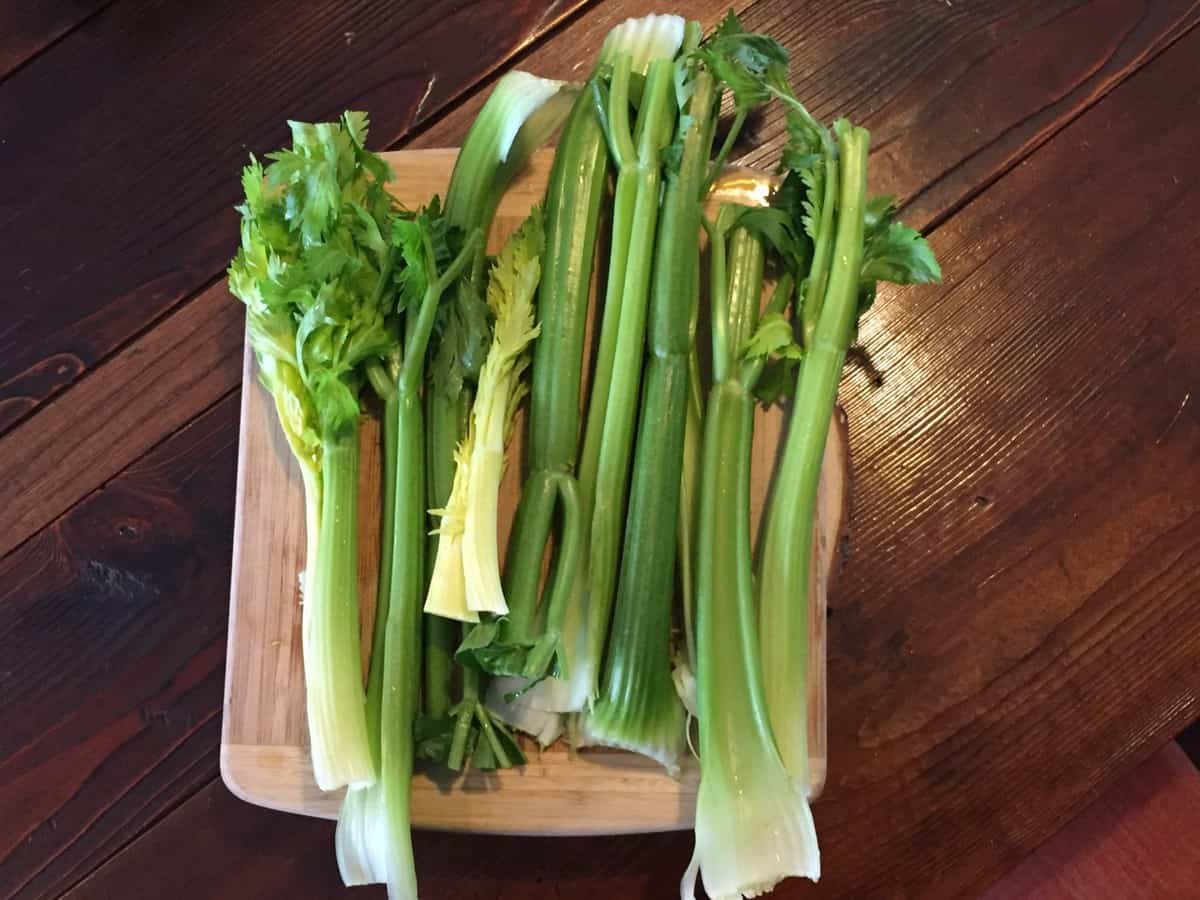 Celery and the Gut
Celery is known to be anti-inflammatory, especially in the digestive tract. That's why it's recommended on an empty stomach, so that it can decrease inflammation in an otherwise empty gut.

From Worlds Healthiest Foods:
"some of the unique non-starch polysaccharides in celery—including apiuman—appear especially important in producing these anti-inflammatory benefits. (unlike starchy polysaccharides that provide plants with a way to store simple sugars, these non-starch polysaccharides in celery help provide this vegetable with its unique structure and are not made from simple sugars but rather from pectins.)"

Juicer Celery Juice vs. Blender Celery Juice
Both are delicious ways to heal your gut and balance out the HCL in the stomach.
Blender method
The blender method uses less celery and leads to less food waste. You are eating most of the celery ribs, so you get the added benefit of additional fiber. The main reason I like this method is the cleanup. A blender is quicker to clean than a juicer, which is important to me in the mornings.
Getting the consistency right
The downside is that it has a consistency closer to a smoothie so it can be a little chewier than a juice and you can't drink it as fast.

However, you can resolve that by pouring your celery 'smoothie' through a nut milk bag or cheesecloth to strain out the pulp manually.
Juicer Method
On the flip side, celery juice allows you to pack more mineral salts into one cup and it's easier to drink quickly. However, you may have food waste if you don't turn your celery scraps into fritters.

Plus you have to clean a juicer.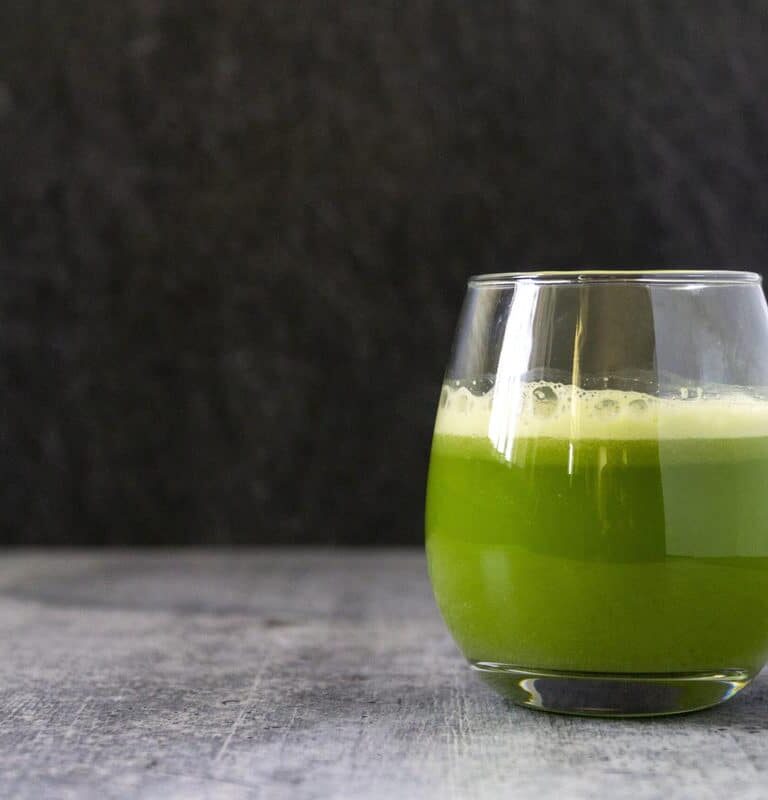 Blender Celery Juice
Description
Blender Celery Juice is the quick way to get the healthy mineral salts to balance the gut HCL and improve digestion, staving off GERD and reflex.
break celery into 1-inch pieces so it fits in a blender. Add water

pulse until smooth and of a juice consistency

serve and enjoy
---
Amount Per Serving

% Daily Value *

Total Fat 1g

2

%

Saturated Fat 1g

5

%

Sodium 76mg

4

%

Potassium 208mg

6

%

Total Carbohydrate 2g

1

%

Dietary Fiber 1g

4

%

Sugars 1g

Protein 1g

2

%
---
Vitamin A

359

IU

Vitamin C

2

mg

Calcium

32

mg
* This nutrition information does not tell the whole story of food's nutritional value! Make sure to use your gut intuition on what your body needs, eat your veggies and get 30 plants a week for optimal gut health. This nutritional data is calculated based on the above values and standard brands. This information may vary. Percent Daily Values are based on a 2,000-calorie diet. Your daily value may be higher or lower depending on your calorie needs. Tried this Recipe? Tag me Today! Mention @EatYourWayClean or tag #EatYourWayClean!
Note
For a less pulpy version of this blender celery juice, strain the blended celery through a nut-milk bag. This will give you a more juice-like consistency. 
The blender version uses more of the celery so it will have more fiber and leave less pulp afterward. 
Any additional pulp can be composted or used in fritters. 
The two blenders I use are the Ninja Chef and the Magic Bullet. 
I use these nut milk bags to strain the juice. 
blender celery juice, aip, gerd