Tokyo is a magical city. If I had to describe it in one word it would be: details. They pay such glorious attention to every detail of the population's experience and you come away feeling incredibly valued, as if the city wants you to be there after a weekend in Tokyo.


If I had two words to describe Tokyo, they would be: details + toilets.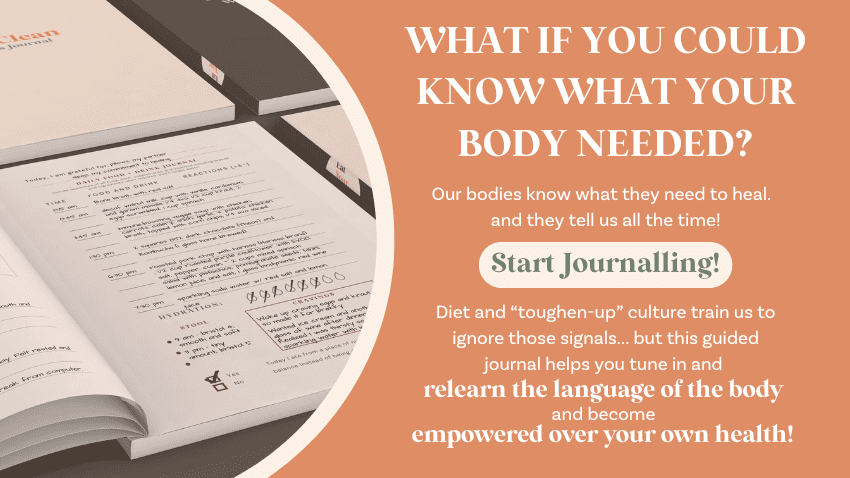 See below for my complete guide to Tokyo, what we did, what we ate, and how to travel there a little bit on the healthy side along with plenty of extra info about those toilets.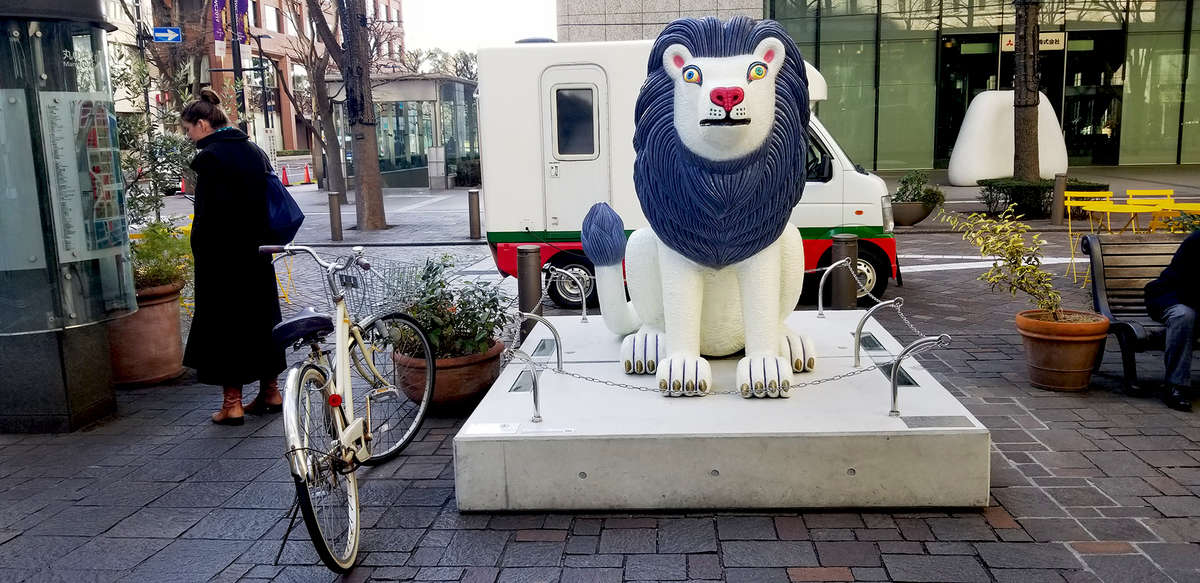 Top 9 Things to Know when Visiting Tokyo
There aren't a lot of public trash cans, so if you plan on eating on the go or creating any trash, bring your own trash bag with you
There are not many public water fountains, so bring your own water bottle. The tap water is good to drink so bring a reusable bottle and fill up before heading out
Most places are cash only. Plan on having more cash on hand than you would normally travel with.
Google maps is very helpful, so plan on paying for the international data plan or renting a mifi. Paying for the international data plan was easier for us!
The vending machines and convenience stores sell warm coffee and tea!
Everyone is super polite. They get in line, don't cut, and don't walk past each other. Try to do the same while you are there.
Sometimes they put fancy restaurants in very unfancy settings, like the top of a mall. Don't get discouraged that it labels the location as Food Court.
No matter what you hear, convenience store food still isn't very good.
Couple culture is real.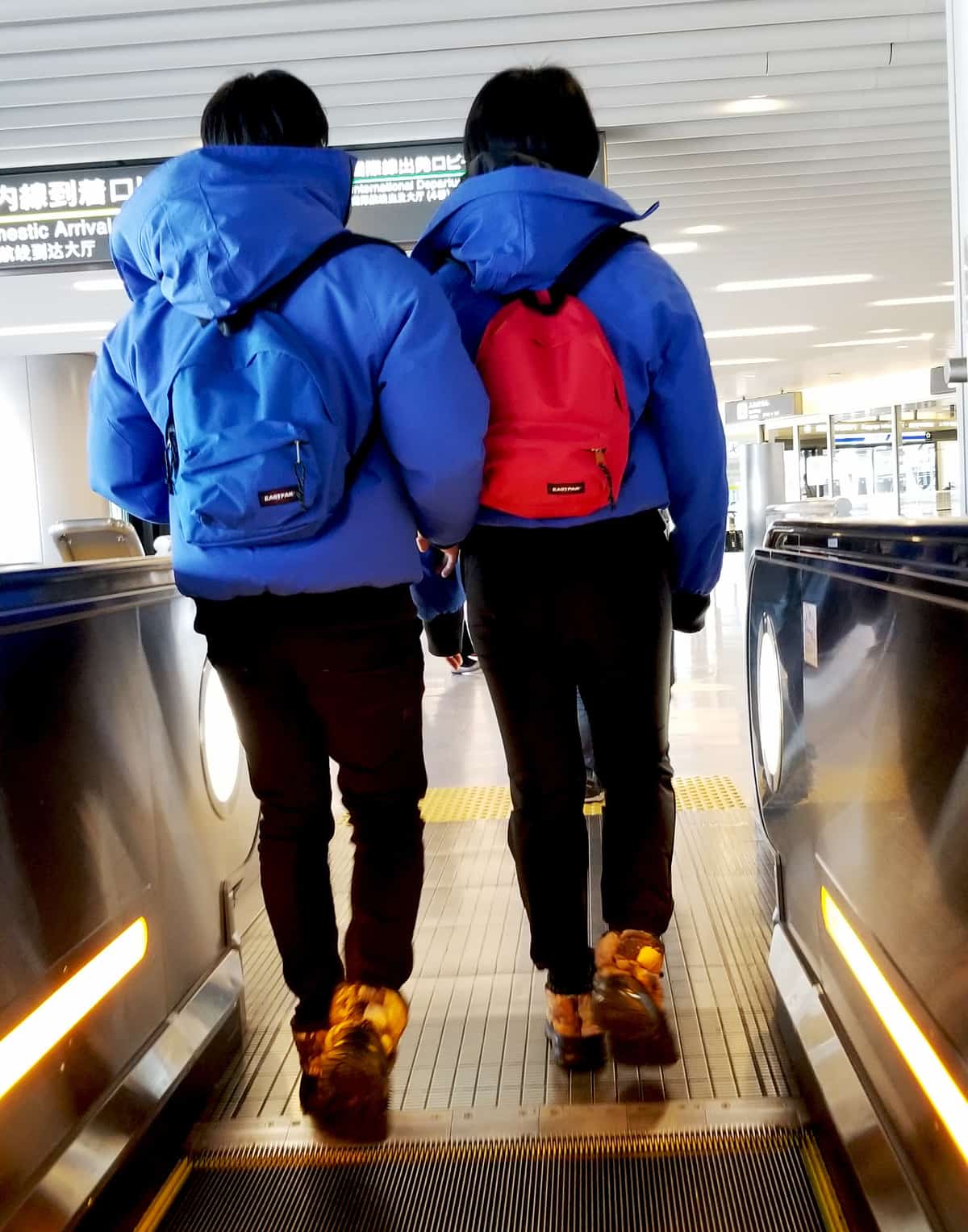 Top recommendations
Site Seeing: What to do in Tokyo
Tsujiki fish market: The fisherman portion of the market has been relocated and closed to the public, but all retail shops still exist. It's a great place to find wagyu sushi, street sashimi, or fresh fish and vegetables to cook at the Airbnb. And you don't have to get there at 5 am.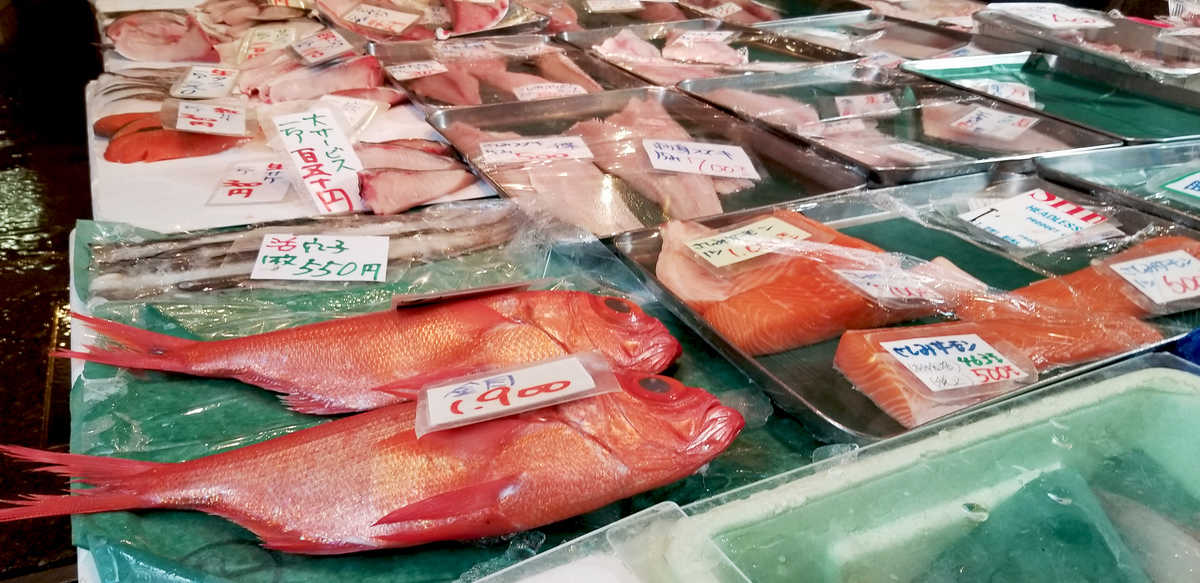 Sento bathhouses or Onsen hot springs: Japanese bathhouses are often divided into men and women's baths with hot and cold plunge pools. Nudity is typically expected in the separated baths.


Meiji Shrine and park: A free shrine with beautiful buildings and forested areas in the yoyogi park.


Cat Street: Trendy restuarants and shops


Takeshita Street: A Claire's, Cotton Candy, and Anime explosion. Truly a Tokyo exclusive.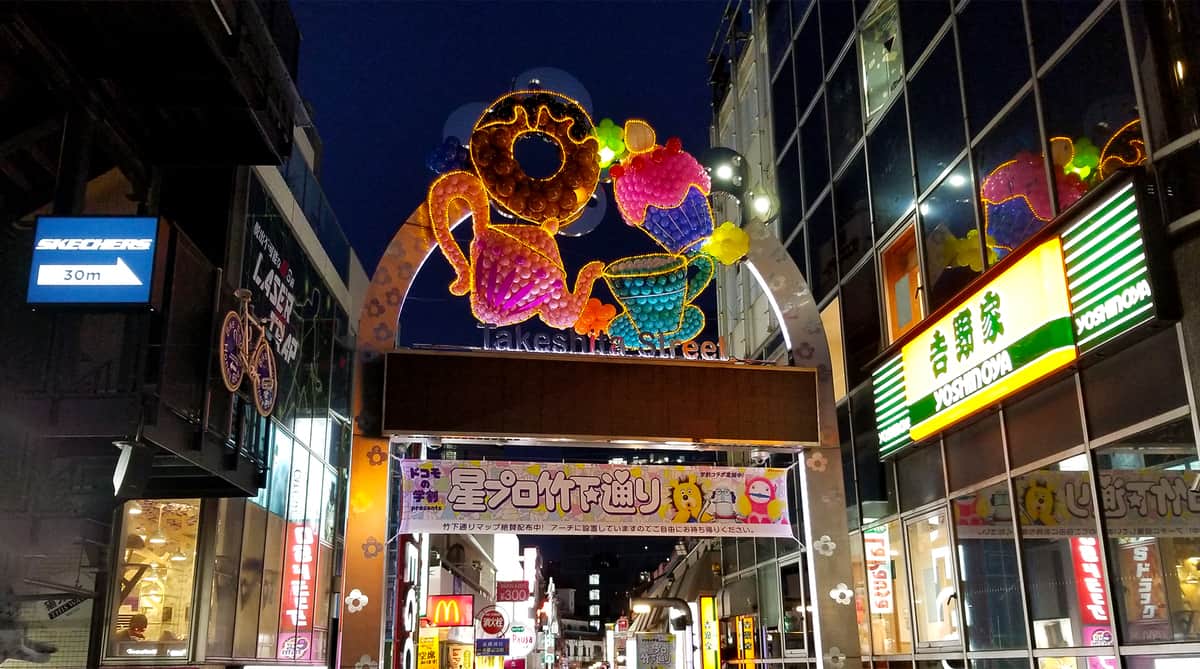 Tokyo Station: A delectable old train station that will make you confused whether you are in Europe or Asia.


Tsujiki Hongwan-ji Temple: A buddhist temple near the Tsujiki fish market. Some days you might even get to see a ceremony. We happened to arrive just before a Buddhist Japanese wedding ceremony open to visitors.


Yushukan Museum and Yasukuni Shrine: World War II Museum with an incredibly peaceful temple, shrine, and Japanese garden. It includes a memorial to those lost in the second world war.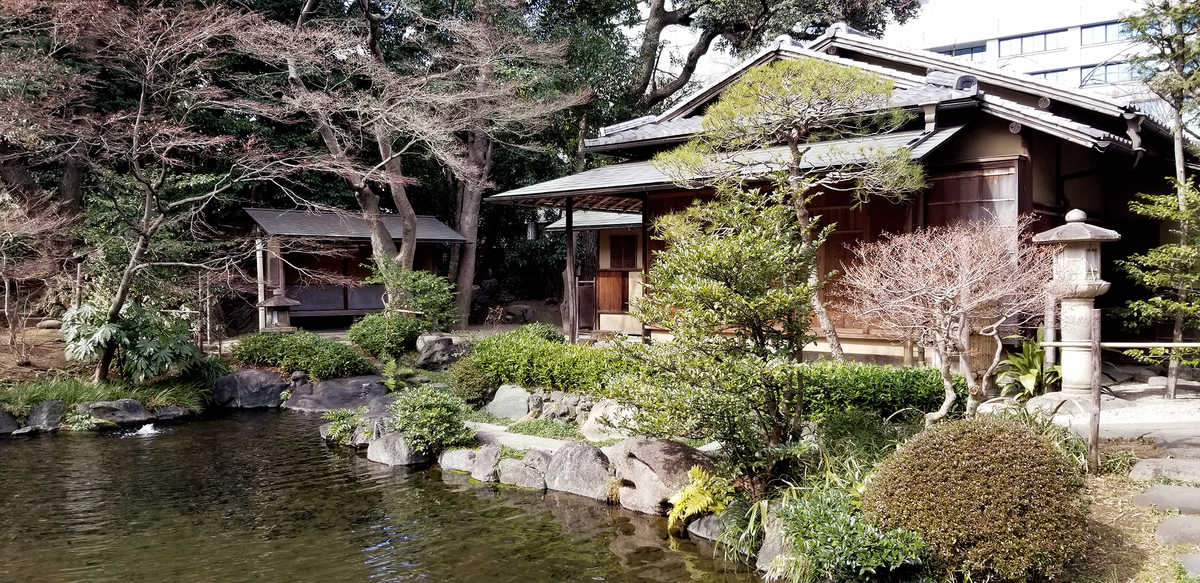 Asakusa Shrine and Sensoji Temple: Look here for more on the Shinto Shrine and Buddhist Temple. On Saturday you will see tons of street vendors and ladies dressed in their best kimonos taking photos. Keep an eye out, you're probably photo-bombing someone's photos on accident.


What you must eat in Tokyo
Omakase sushi short for "omakase shimasu", which means roughly, "I trust you [the chef]." It is a fixed menu sushi with the best they have that day.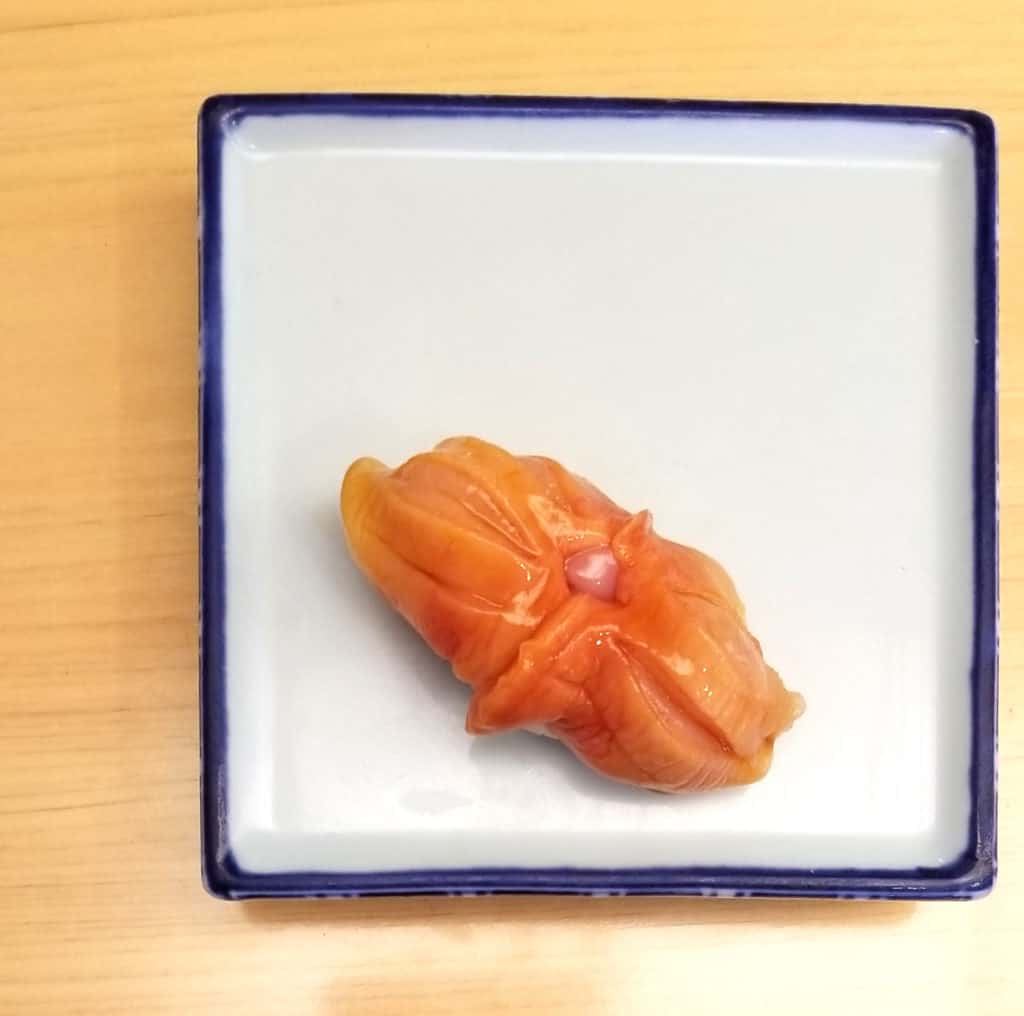 Raw fish straight from the fish market, preferably with fresh-grated wasabi


Wagyu and beef: When I think Japan I think Sushi, but the Japanese are known for excellent beef as well.


Green apples (especially in February)


At a restaurant in Yoyogi, a neighborhood just west of Shibuya that feels like Tokyo's Brooklyn meets Manhattan. Lots of posh little restaurants that look delicious


Where to grab a drink in Tokyo?
Golden Gai: Tiny bars known after the war during the US occupation. There is an American influence here, maybe symbolized by the giant Jack Daniels bar.


Drunk's Alley: Another assortment of tiny bars packed in next to each other.


Cat Street: Posh cocktails and rooftops abound


Yoyogini: The neighborhood for wine and cozy hipster atmosphere


Bar Ishinohana: The best cocktails I had during my stay. The Rose Negroni was amazing and their ice was impeccable. Yes, I said Ice. Ice matters in cocktails.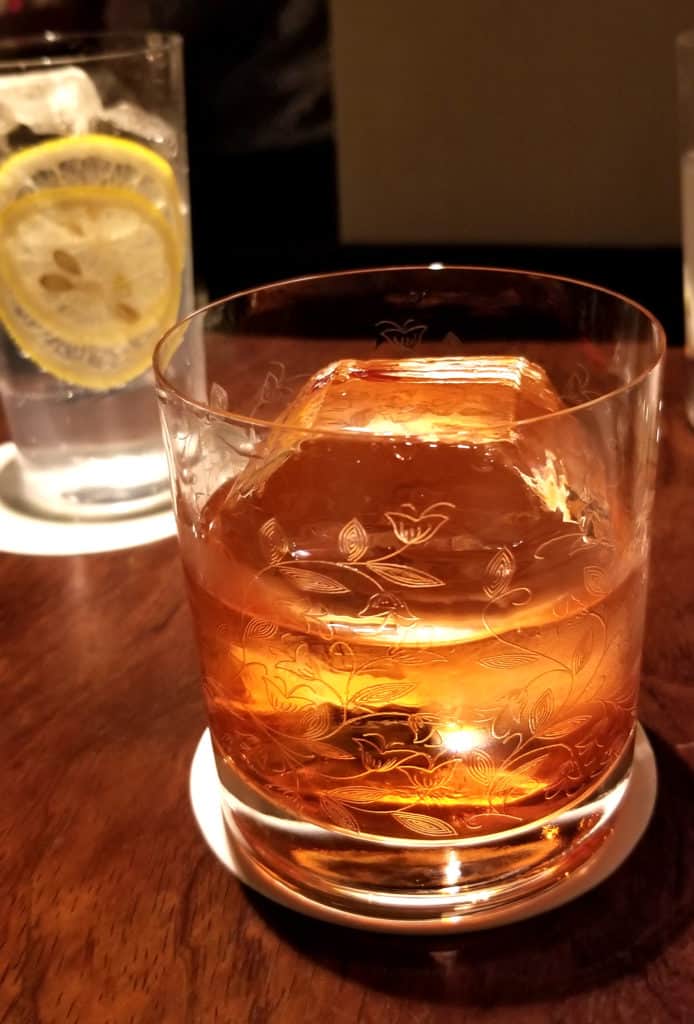 What I'd do if I had more time in Tokyo
Meat alley – sour plum cocktails and meat


Eat at a fancy Japanese Steak house


Go to the Ota Fish Market outside of own and see the flower, fish and veggie auction. It apparently rivals the original Tsujiki market. The only downside is it is a 2-hour commute out of central Tokyo. Read more here.


Buy Kamata knives in Taito between Asakusa and Ueno


Eat and Drink on Cat Street


Visit a true Onsen, a Japanese hot spring.


Transport in Tokyo
Taxis
Cabs are wickedly expensive. We luckily only needed one during our stay.


The metro closes at midnight so if you are planning any late nights out Karaoking, try to do so relatively close to home. Apparently, locals who miss the last train home find it cheaper to rent a capsule hotel than get a taxi home.


Metro
The metro is easy. I get lost on nearly every metro I go on and managed to navigate Tokyo on my own with no problems! Reminder: It closes at midnight.


Get a reusable Suica Card. You can fill it up removing the need to buy a ticket each time.


Trains to and from the airport
To and from the airport there are express trains for 15-30 bucks depending on the line.


Those do not accept the Suica card and need to be paid for separately at the train operator's desk.


Consult Google Maps for the best line to take for your destination.


Other
Bikes seem pretty common for the locals, but I didn't see any rental shops.
Use Google Maps. It is totally worth it and works pretty well.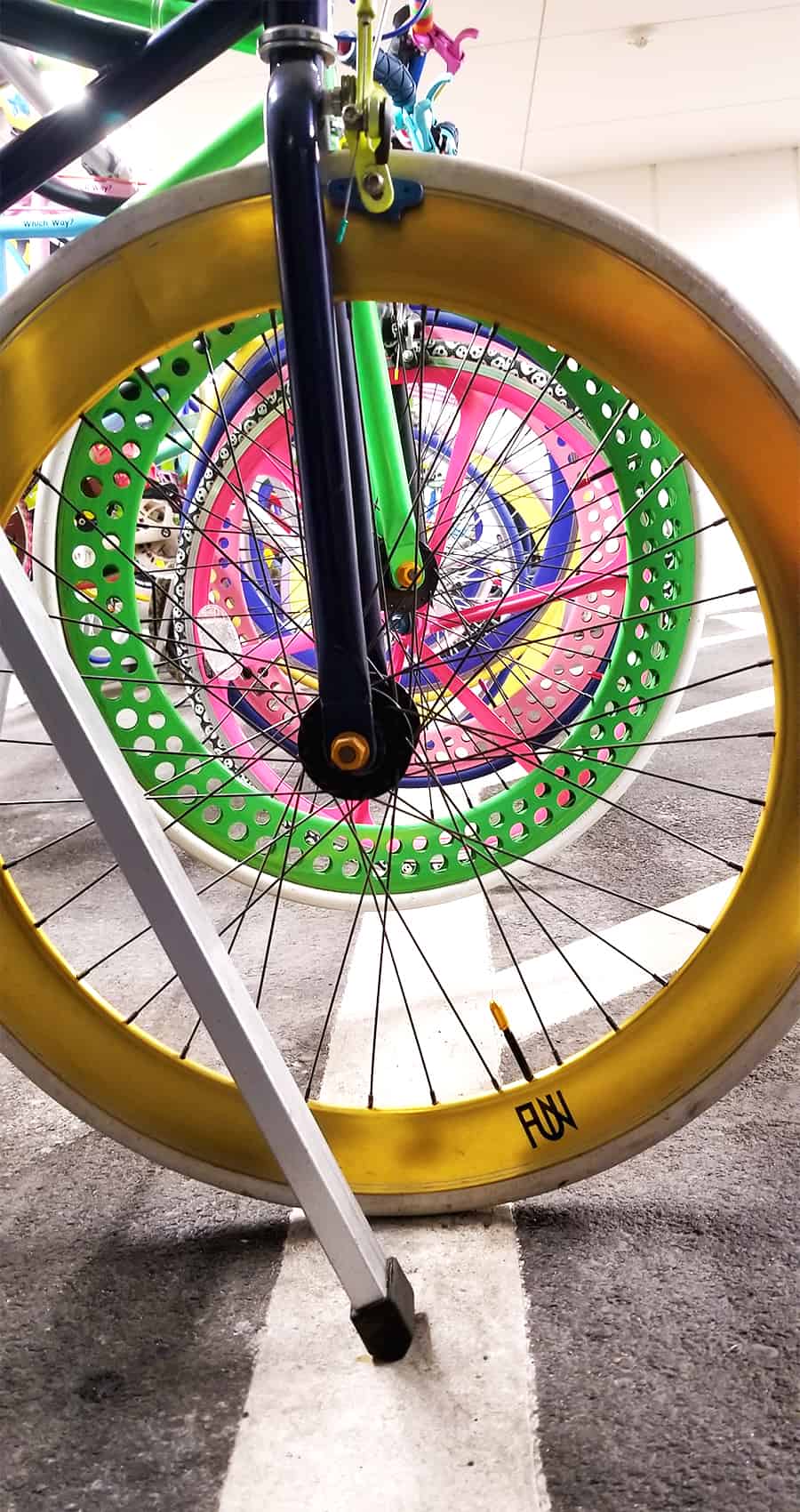 Our Itinerary
Friday
Arrive at 3:30, figure out the metro, and get settled in the hotel.


Wander over to Itamae Sushi Edo where you'll remove your shoes and get a gentle transition into Japanese dining. Don't forget to get a photo with the kimonos!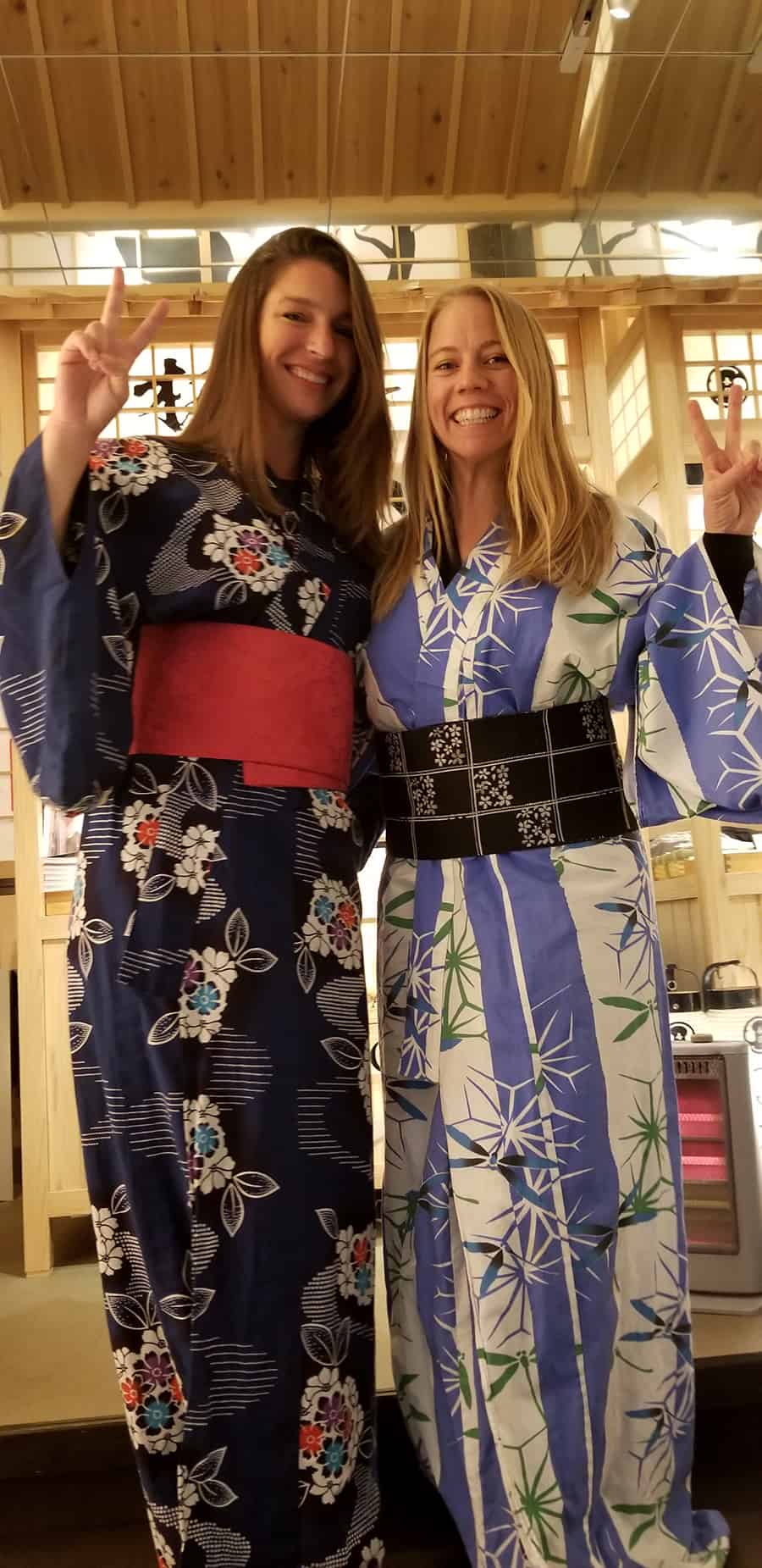 Fun Fact: Most restaurants have plastic models of their food. It used to be the way to communicate across the language barrier. Just point to the plastic that looks best to you.


Now we have google translate and there are more English menus, but the plastics displays still remain!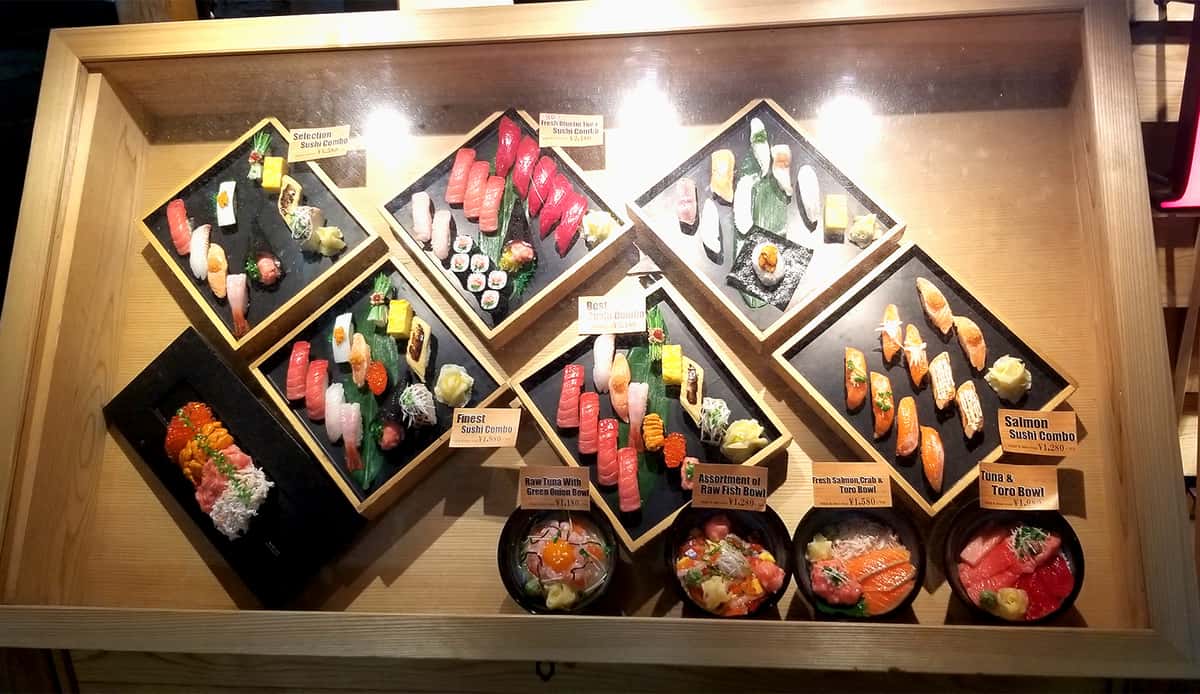 End the night with drinks at the golden gai, a couple of streets of tiny bars serving 3-6 people at a time. Some have covers that include food and others don't. We went to Grisette and had tofu, chicken, and broth with our cocktails.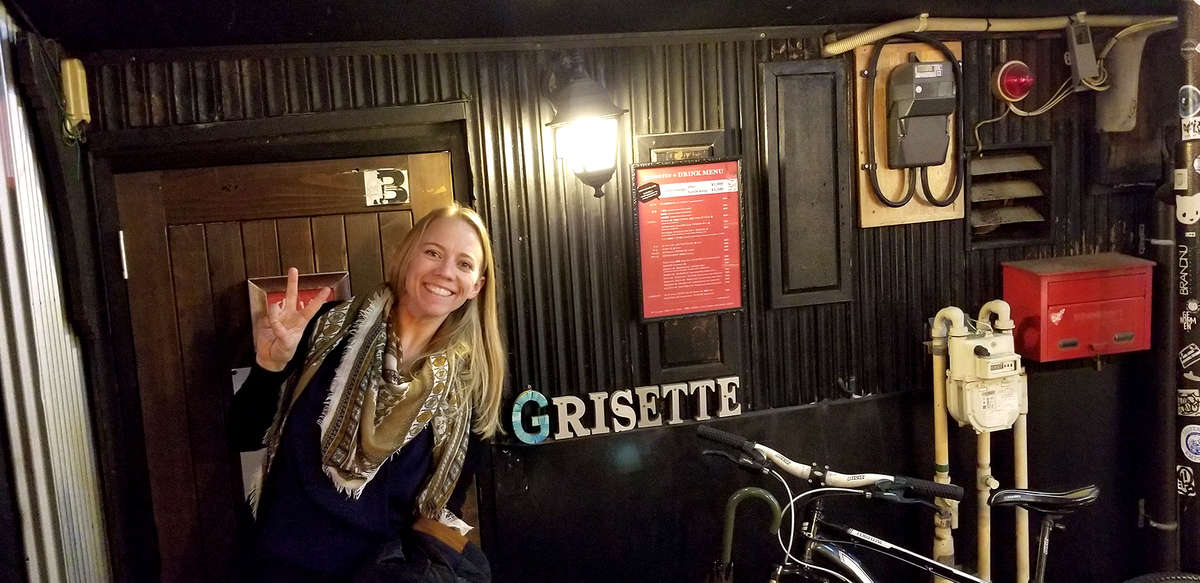 Saturday
Wake up to the beautiful views of the city, enjoy breakfast and map out the day, sgtarting in teh Taito Ward.


Head to Asakusa Shrine and Sensoji Temple, which share the same grounds. It's a great opportunity to see two cultural heritages merge on one plot of land. (more info on that above)


Explore Asakusa just northwest of the shrine, which is full of home good shops. Buy some custom Japanese knives and look at the beautiful kitchenware.


Walk to Ueno station but skip the department stores here. Head to the hotel for a drink and a nap and get ready for the evening.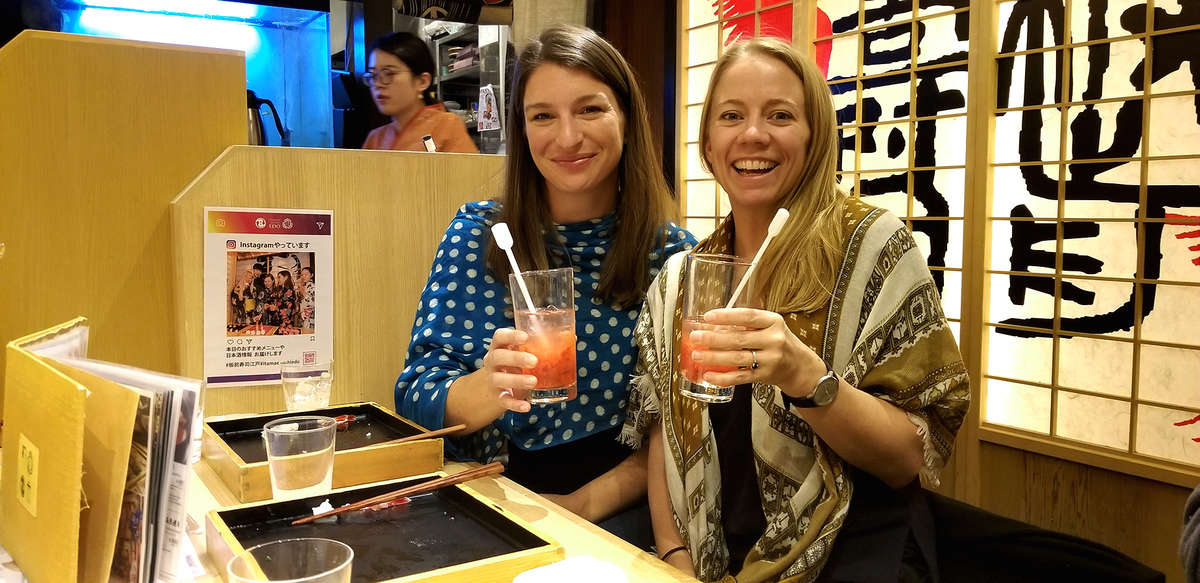 Dinner in the hipster neighborhood of Yoyogi. We went to the compeltely Gluten Free Restaurant named Cafe Littlebird. More on that below!


Walk to Shibuya Crossing to see the largest cross walk in the world!


Make your way to Drunk's Alley for a drink or two before heading to the best cocktail bar in Japan: Bar Ishinohana. Order the old fashioned or Rose negroni.


Walking back towards the hotel, stop by Last Stop Bar and enjoy the finest Japanesee whiskey before calling a taxi home way too late.


Sunday
Sleep in and grab a light breakfast at the hotel just before it closes. Head to the Yushukan WWII museum and Yasukuni shrine to enjoy the most peaceful pond. You can also stop by the imperial building.


Enjoy an omekase menu at Ginza sushi. The meal will last close to three hours and you'll have to waddle out of there but you will be so happy and full.


Walk to the famous Tokyo station modeled after a European train station and then head to the park. Hang out amongst the runners, funky evergreens, perfectly pruned grass, and the beautiful river before circling back around to the metro station.


Head to Meiji shrine to catch the views before sunset and walk through Yoyogi park.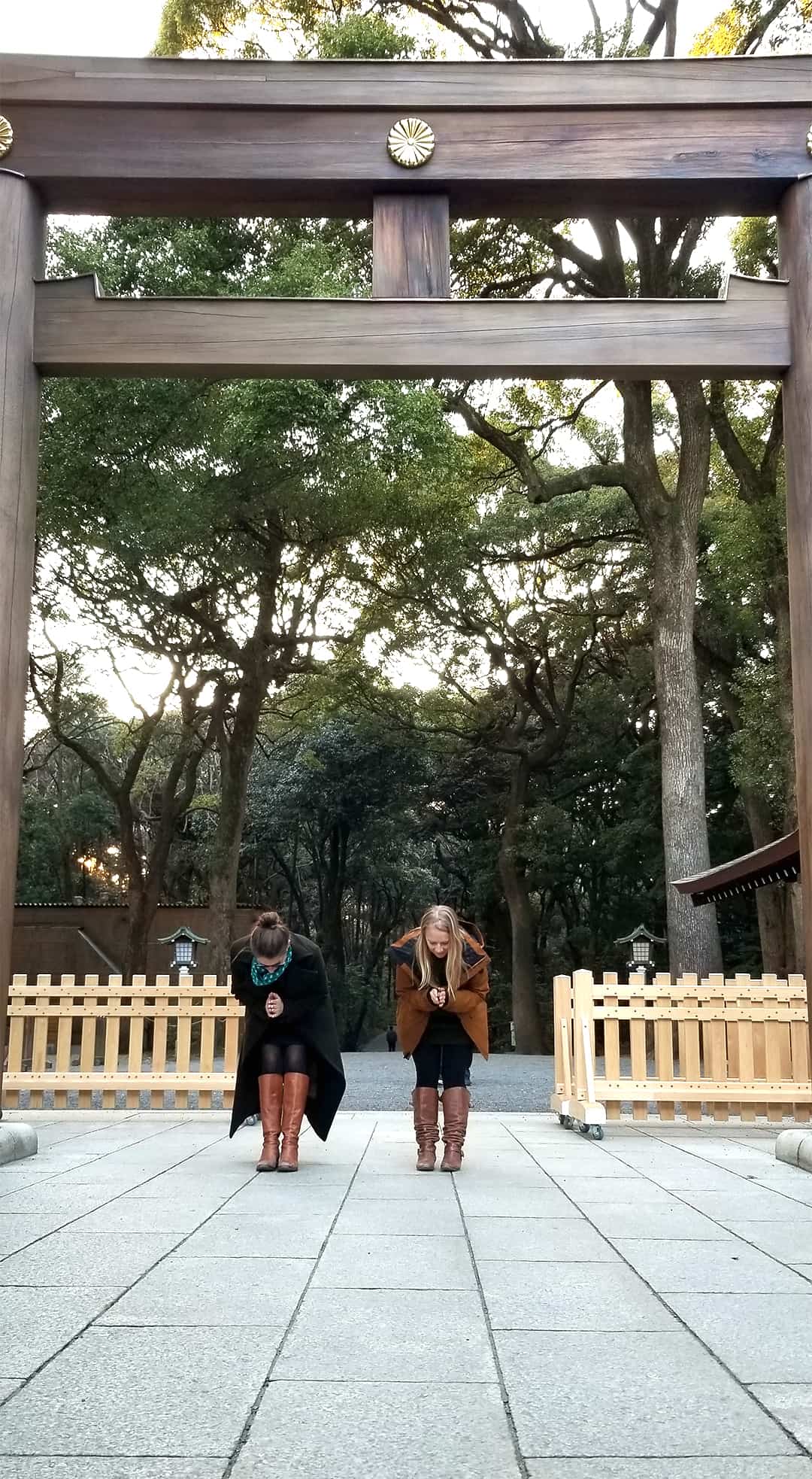 Stroll through Takeshita street, Hipster Lane, and Cat Street. This is a good point to buy souvenirs like chocolate and socks.


End the night early with a few laps and a soak in the hotel's Sento baths overlooking the skyline.


Monday
Wake up refreshed and enhoy a traditional Japanese breakfast at the hotel.


Stop by the Buddhist Temple on the way to the Tsujiki Fish Market. If you're lucky, you'll get to see some sort of ceremony, like we did.


At the Tsujiki fish market, eat as much fresh, raw fish with real Wasabi as you can before boarding the flight back home.


Pack and start the journey home


Where to stay
Before visiting Tokyo, the neighborhoods and vastness of the city are so overwhelming. I remember looking at the map and just thinking: "too much! I have no idea where to stay."


In general, the coolest stuff to see in the city is on the left side of the map: Shibuyu, Cat Street, Meiji Shrine, Takeshita Street, Asakusa etc. Tsujiki is also a very nice area but you can do it in a morning so there's no need to stay in that area.


When picking accommodation, note that the Metro closes at midnight and taxis are not cheap. If you plan to go out drinking, pick a hotel in between Shibuya and Chiyoda so that the taxi isn't too expensive.


We had to pay 22 bucks for a taxi from Last Shot Bar to the Prince Gallery Tokyo Kiocho Hotel by Marriott which was less than 4 km.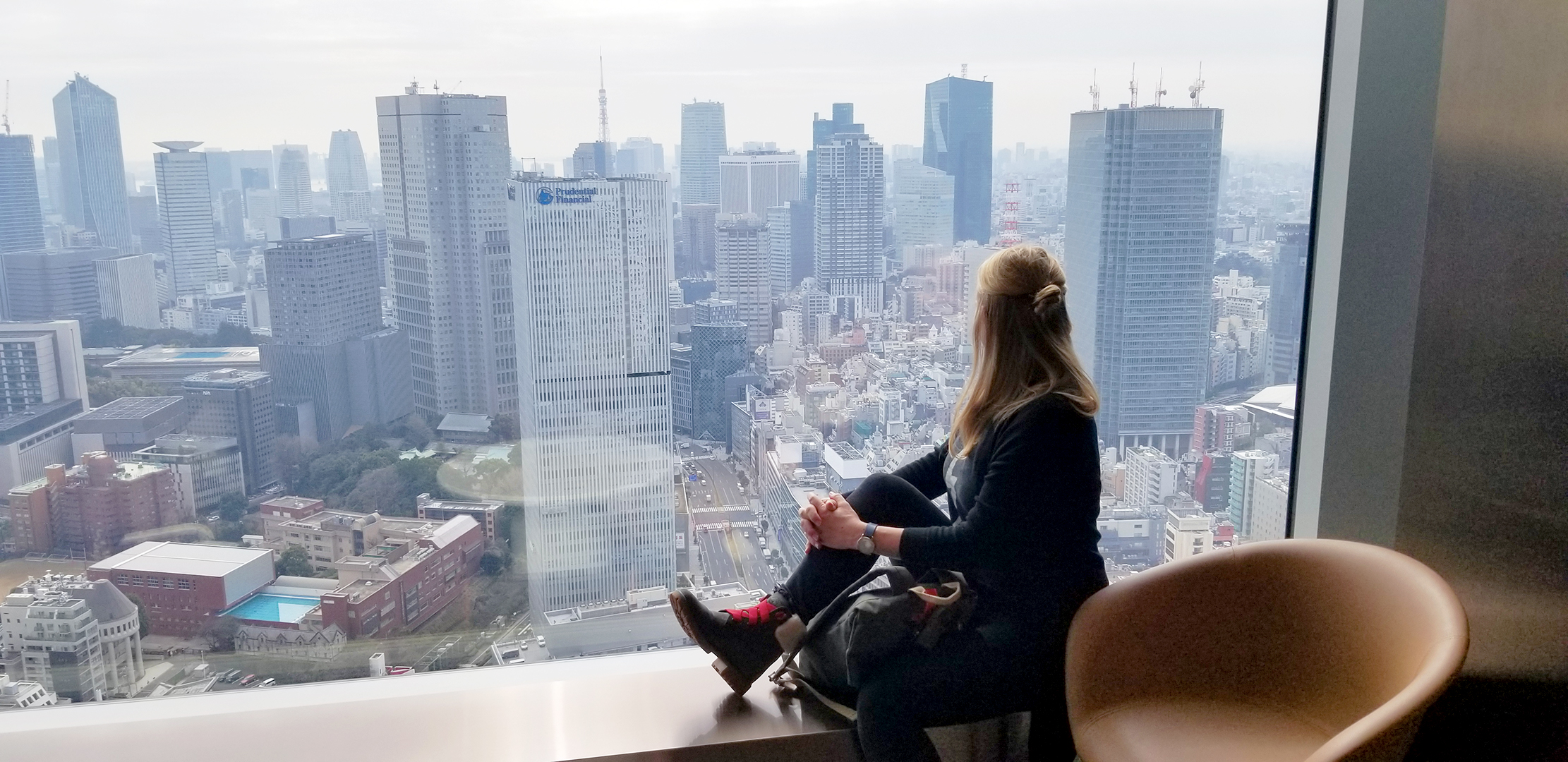 Capsule Hotels
Capsule hotels are Tokyo's answer to hostels. They are cute little capsules that literally just have a bed and a few cubbies inside of them. They typically offer pajamas and essentials like toothbrushes.


You cannot store your stuff in the capsule during the day, instead you pack it up and lock it in a provided locker


Capsule prices vary, but my friend stayed in a pretty nice one that was single level for $100 per night. There are other, cheaper options that stack, meaning there are two cubbies, one on top of the other. It's kind of like built in separated bunk beds. We even saw some that rent in 3 hr chunks.


The metro stops at midnight in Tokyo and we've heard that if people who commute in from outside of the city miss their last train, it is cheaper to rent a capsule hotel for a night than take a taxi home.


I don't doubt it. Taxis were uncommon and not cheap.


The Prince Gallery Tokyo Kiocho Hotel by Marriott
It's a mouthful, but we stayed here. And it was amazing! Here's the link to the hotel.


You walk out the 36th floor elevator doors to a neon-accented glass bar overlooking the top of the Tokyo skyline, complete with an illuminated orange skyscraper. It just feels so Tokyo!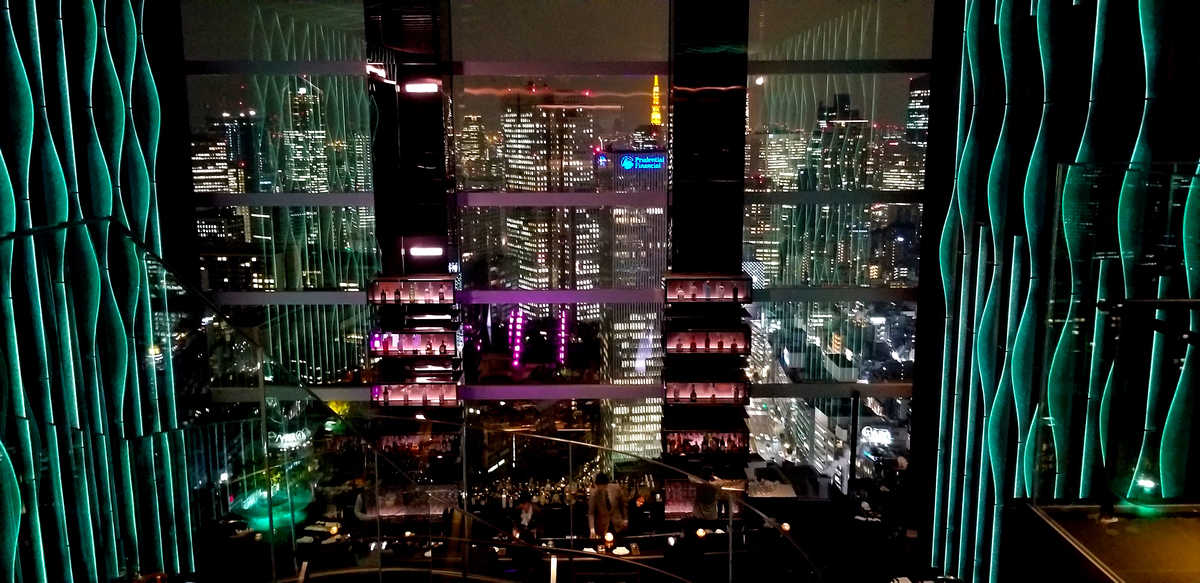 The rooms are pretty large and comfortable for a big city. The luxurious showers and baths are in a glass room so you can look out over the skyline while taking a bath or enjoying the rain shower head. But if you need privacy, just push a button – Tokyo style, and the glass becomes cloudy privacy glass.


My favorite parts of the hotel were the traditional Sento baths and the breakfast included for premier Marriott Rewards guests.


Breakfast
Each morning we would get the buffet breakfast that included a myriad of Asian and western foods.


You could also try the full Japanese breakfast which offered little tastes of traditional Japanese cuisine. I totally recommend it! It is really fun to compare that breakfast to the things you'll eat all over town. We ate it the last morning and it was fun to compare how many times we'd tried different versions of the same dish (crab and mayo anyone?)


This is free for two guests with certain levels of Marriott Bon Voy rewards program. If you don't have it, I'd highly recommend it.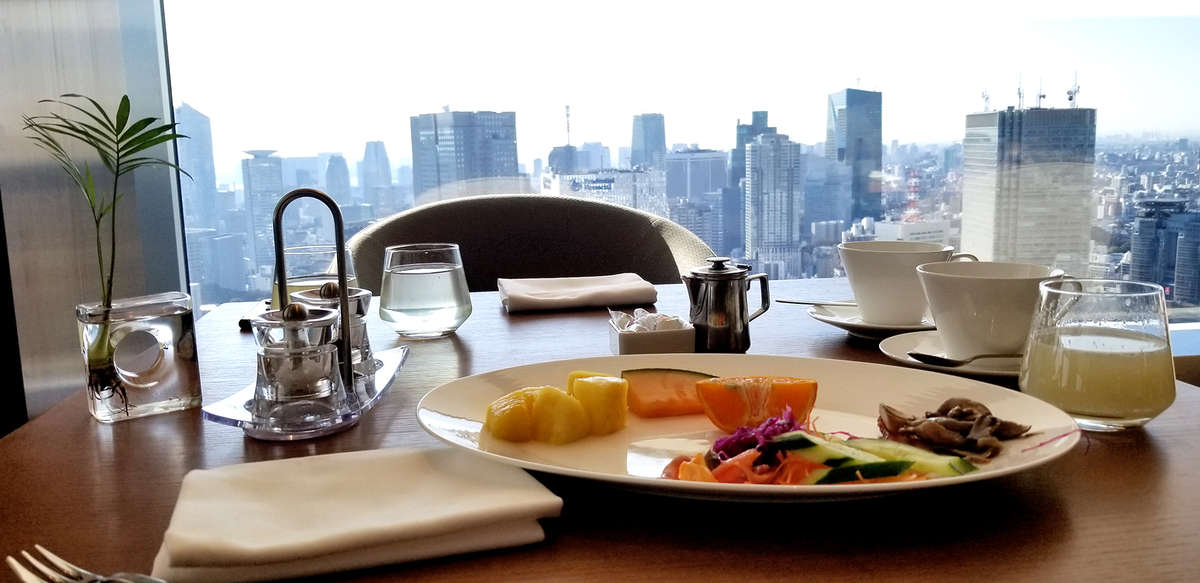 The baths
Sento is a traditional Japanese baths with hot and cold tubs to alternately plunge in. The hotel has beautiful separate girls and boys baths on the 33th floor overlooking the Tokyo skyline.


After walking through shrines and tiny bars all day, it was an incredibly relaxing way to end our Sunday. Warning: it is a nude bath. If that doesn't float your boat, the pool and hot tub are co-ed and require swimsuits.


The sento itself made the hotel worth it. The large lap pool was also great to get a little exercise to work off all those snacks.


A note on the Toilets
Since I mentioned it in the intro, and you've probably heard all about it, I figured I owed you a proper overview.


The Japanese toilets are next level.
You can flush or just make a flush sound for privacy.
You almost always get a heated seat.
There are at least 3 kinds of bidets that are often customizable for pressure and position and sometimes temperature.
Men and Women have different bidet buttons
The flush icon looks like a person mid jumping jack
Go ahead. Play with it. You'll think about installing one at home when you get back.

Gluten Free in Tokyo
Tokyo is NOT a gluten free friendly city. At All.


And to be honest, it is really hard to be gluten free there. If you have severe sensitivity to cross-contamination, be careful.


There is a low prevalence of celiac disease in Japan and most Japanese have not heard of celiacs or a gluten free diet. It reminded me of when I first went gluten free back in 2007.


Me: "I can't eat gluten, basically no wheat.* Them: "No meat?" or "Does that mean no Rice?"

I think they get 'glutinous' rice and gluten confused, understandably.


Almost everything is seasoned to some level with soy sauce. I somehow expected most of their soy sauce to be tamari but most of it does actually have wheat.


The most successful way to avoid gluten would be to use google translate to say things like


Do you have anything without gluten/wheat?

グルテン/小麦なしで何かありますか?
Guruten/ komugi nashi de nanika arimasu ka?
Please no soy sauce

醤油しないでください
Shōyu shinaide kudasai

No soy sauce
That said, there were some things that were easier to eat gluten free than others and a few hidden GF gems.


* (yes I know gluten is in other things besides wheat… don't lead with that at a restaurant that already doesn't understand you)


Gluten Free options in Tokyo
Eat beef
Wagyu and beef are the safest bet. You might still have to say no soy sauce, but a good steak grilled with just salt and pepper is still pretty good.


Sushi
For sushi, you are best getting fresh sashimi at the fish market. That seemed to be the best way to avoid soy sauce on the sushi.


You can also go to a sushi restaurant and order with no soy sauce. However, be prepared for a long and somewhat confusing conversation and a lot of google translate. If your not celiac and don't have severe reactions, this might be a time you just go with it.


Dedicated GF Restaurant in Tokyo: Cafe Littlebird
Cafe Littlebird is 100% gluten free. As someone who had never before had gyoza (because I never tried it before I learned I was GF) I was pretty impressed wiht the gyoza there.


The Ramen was ok. It tasted like spaghetti noodles in bouillon broth. The udon noodles were a little bit better and tasted like they might be house made.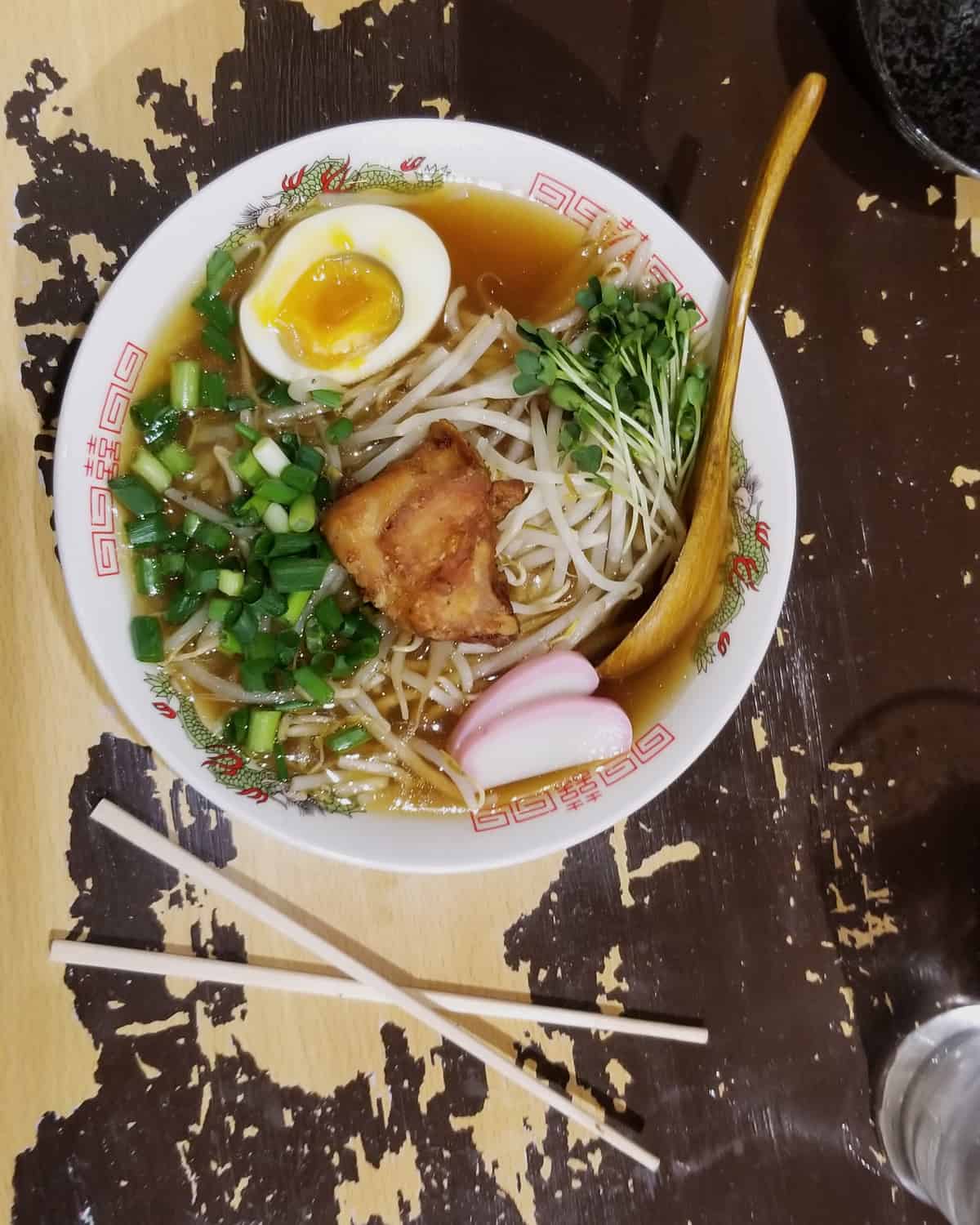 Overall, it was ok but it is worth the experience to see the GF versions of food that are almost impossible to find gluten free.


I would recommend getting the things off the take-out menu. Those seemed to be the most popular and the best. Hint: the Gyoza are on there.


Gluten Free Cookies
We even found a little pastry shop that offered gluten free and vegan pastries. Just goes to show it never hurts to ask. They had all sorts of flavors like green tea and sesame.