My review of Vibe Kitchen and Juice bar in Orange County, near Newport Beach.
I've had enough bad experiences with "healthy" salad bars to be a little skeptical when a new one is recommended. You know the places. They tout healthy, delicious salads and end up just being a mix of romaine lettuce, canned beans, and some kalamata olives.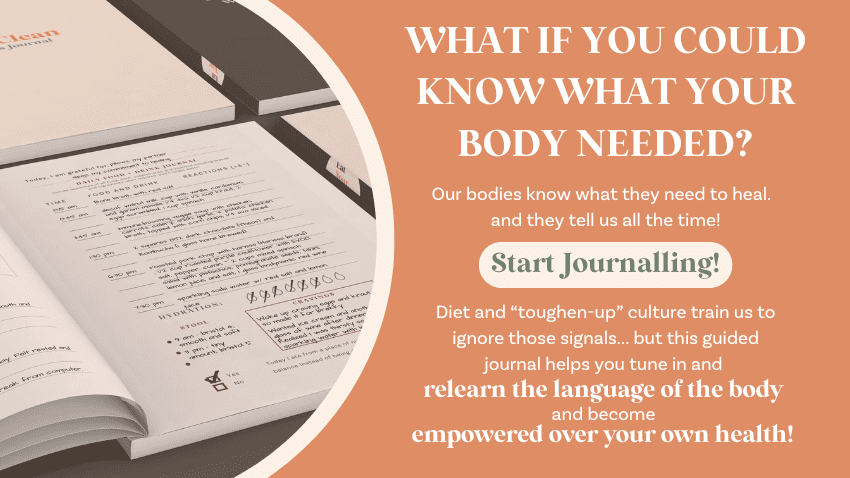 Which is why I was a little skeptical about the new salad place in LA with a "killer Mediterranean bowl."
Boy, was I wrong!
This place has flavor!
Just walking in you can see the bright vibes and sunny LA spirit.
The quick grab cooler had delicious sparkling water, snacks, and organic chocolates. And the menu showed promise.
I felt I needed to try a couple things to make sure it was legit.
They serve bowls, tacos, breakfast, and smoothies. You can even get toast, which is always gluten-free, or upgrade to sweet potato toast. They also have veggie burgers that come defacto on a gluten-free bun or served as a bowl. It's rare to see a veggie burger with healthy gluten-free ingredients, so this is on my list to try next.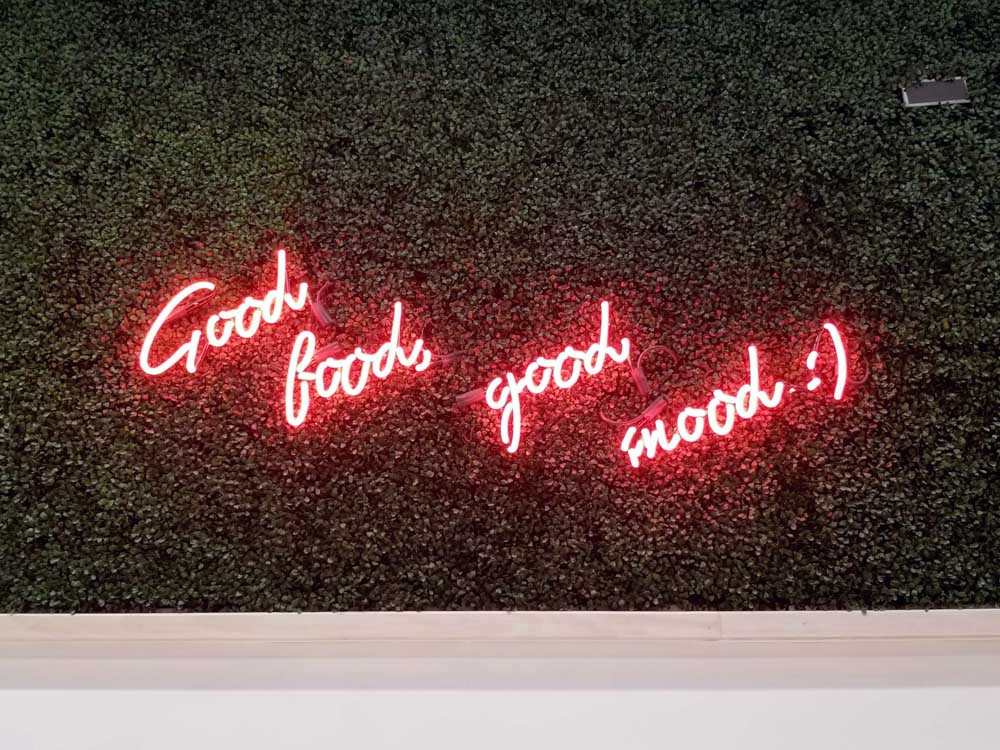 Bombay Bowl
Chickpeas, cauliflower, and crispy black lentils are coated with yellow curry, cilantro salsa verde, and tomato jam. The sauces all balanced each other nicely and the different vegan proteins gave awesome texture.
Typically, I don't like tomato jam because they are on the sweet side, but this one was delicious and balanced.
This was what I ordered and I would totally recommend it.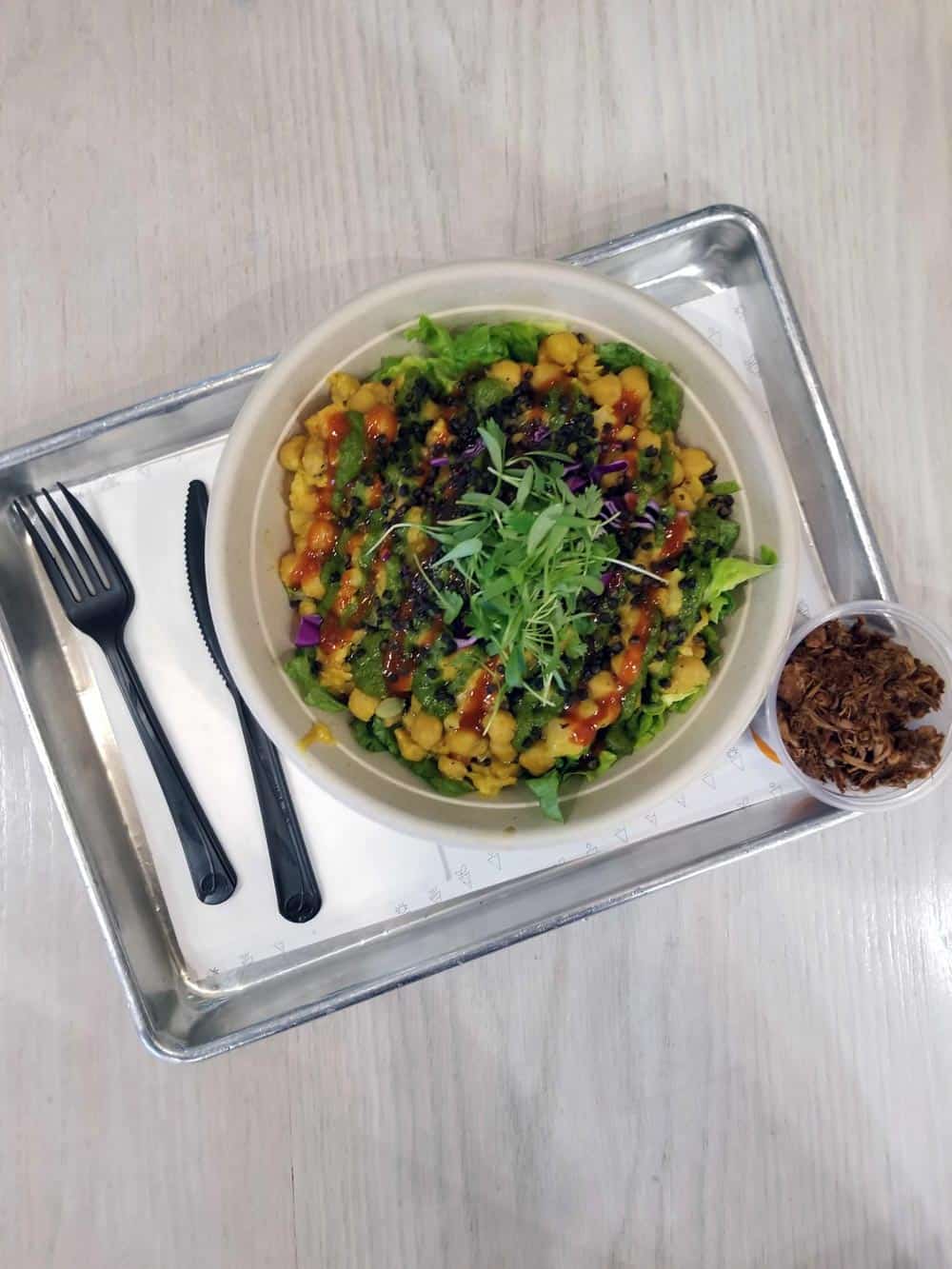 Jackfruit "Carnitas" Tacos
I am a big fan of tacos, but I typically get them with plenty of meat. These babies used a spiced jackfruit instead. And it was amazeballs.
The jackfruit carnitas were spicy and seasoned just like you would expect pork carnitas to be. They tasted just like pulled chicken and looked like it, too.
You can also get the carnitas as a side or in the fiesta bowl.
The tacos can come in grain free siete shells or raw jicama shells. They are topped with yummy guacamole, cilantro salsa verde, and cashew crema.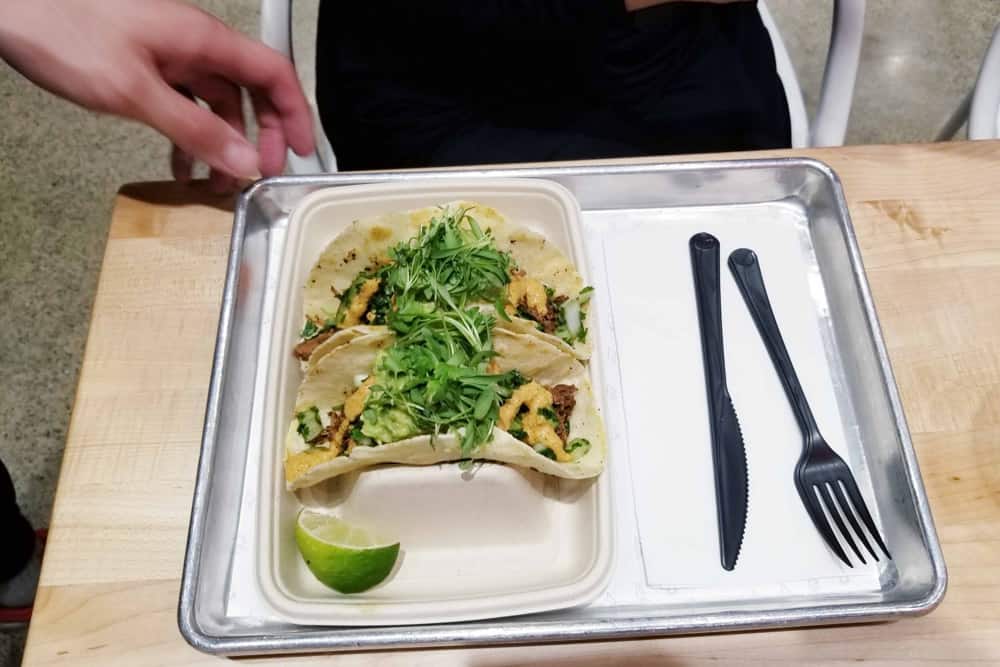 Drinks and Desserts
They also have low sugar tonics. Try the charcoal, Majikal or Turmeric Lemonades.
I couldn't resist getting delicious chocolates filled with almond butter and dusted with cinnamon. It was a natural chocolate free of soy, dairy, and refined sugar. Or try a paleo cookie dough ball or brownie.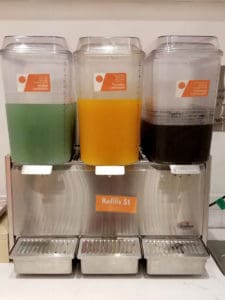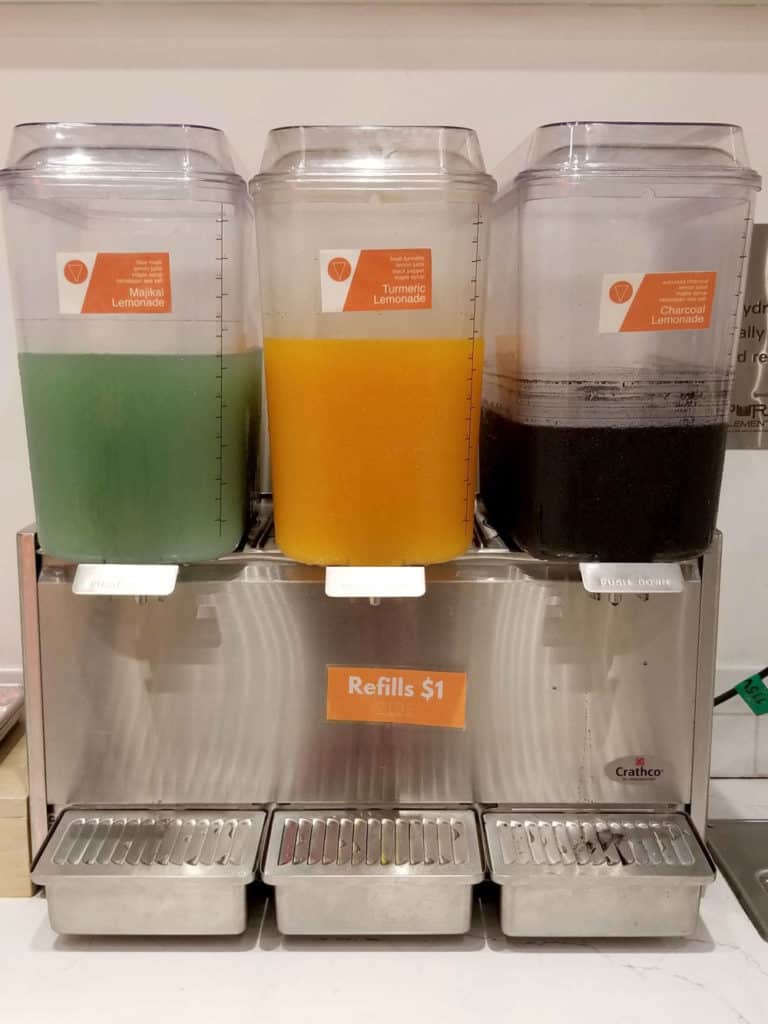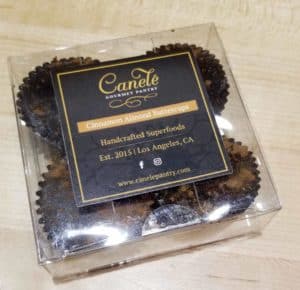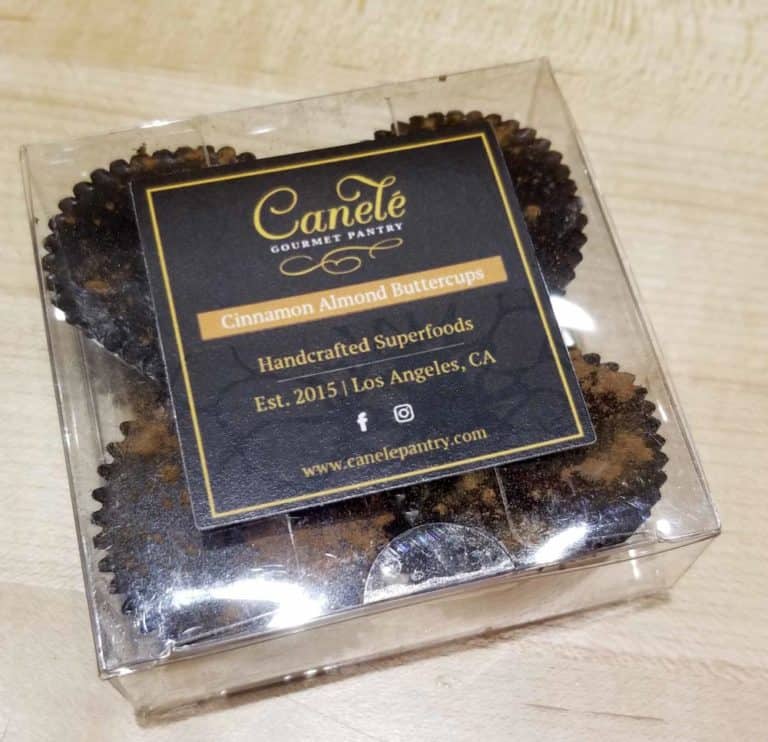 Eat Drink Vibe @ Vibe Kitchen
That's the motto and I like it. If I'm back in the L.A. area again I'll definitely stop by and you should too!
If you go to or live near Irvine or Orange County, definitely check it out. It's fast casual and you order your food at the counter so its a good option for pre-work breakfast or lunch as well as dinner.
https://www.eatdrinkvibe.com/