The bad reaction and the thought of fewer foods made today one of the hardest yet of the cleanse. I'm a little over two weeks in and I found myself wanting everyone else's food all day, and second guessing this plan. It started with not wanting anything for breakfast. Then grew throughout the day. Is this a good idea? Am I really healing myself?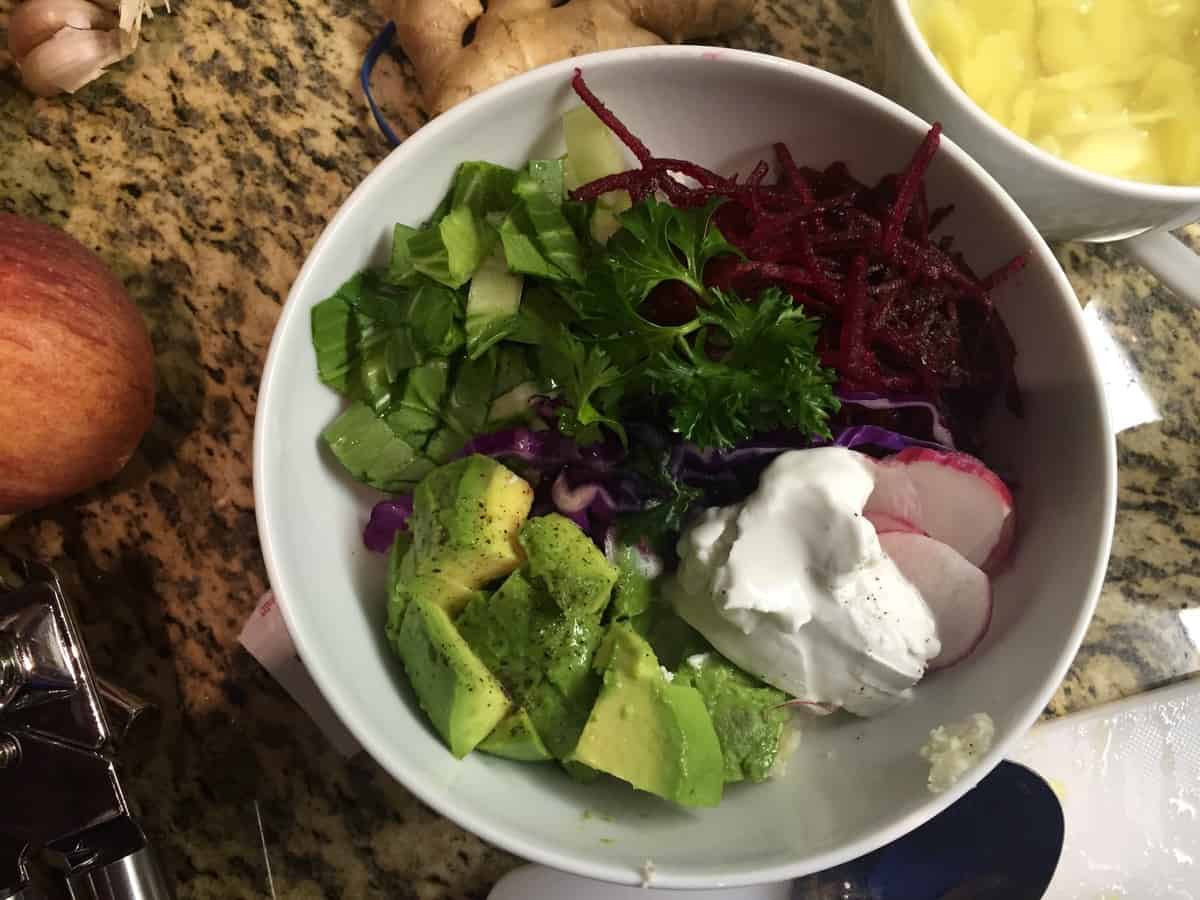 Luckily, I found inspiration again towards the evening and decided to make something delicious with my allowed foods. I'm super obsessed with turning cruciferous vegetables into rice these days, so I made a great cauliflower "rice" bowl.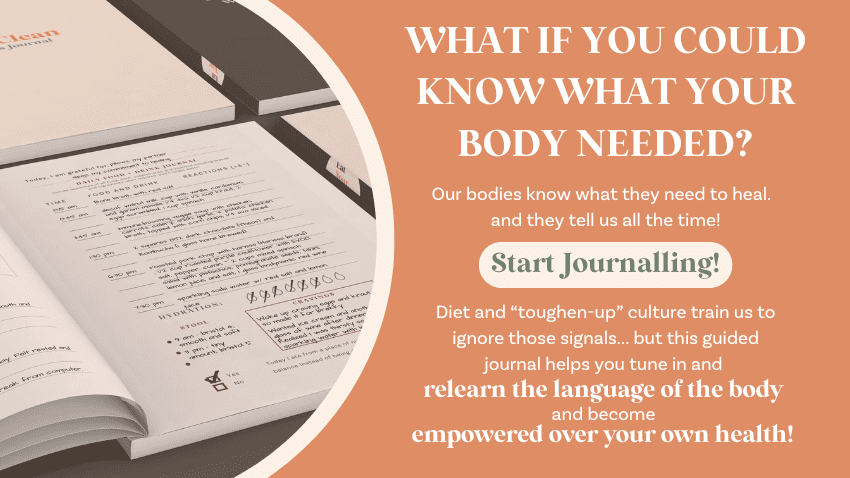 I ground up the cauliflower and added sliced bok choy, julienned beets, sliced radishes, avocado squares, coconut cream and parsley for garnish.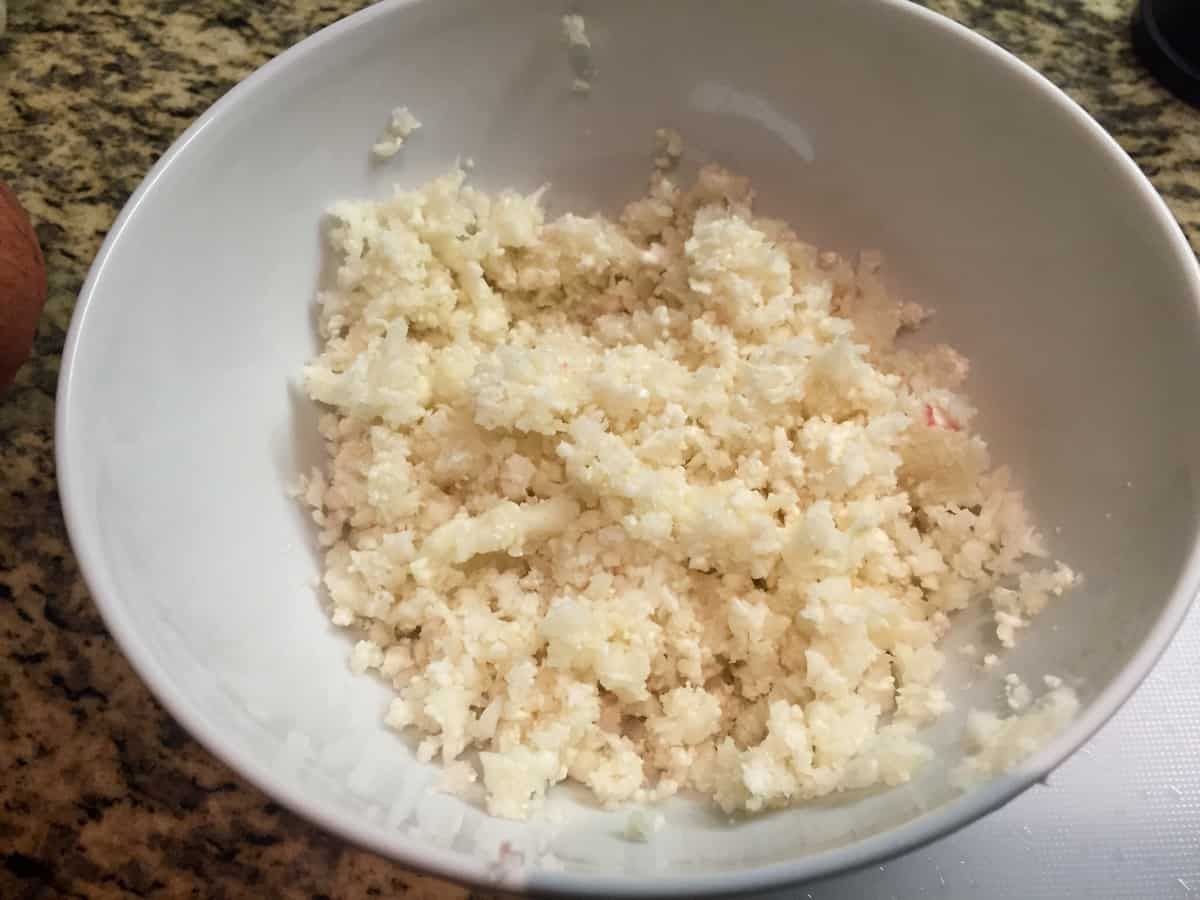 I got chicken necks and backs to make a great chicken bone stock. This will give me some needed energy and strength to keep going. I added a couple of ladles of this to the top of my bowl for flavor and a little bit of warmth. You could easily skip this or replace with vegetable broth.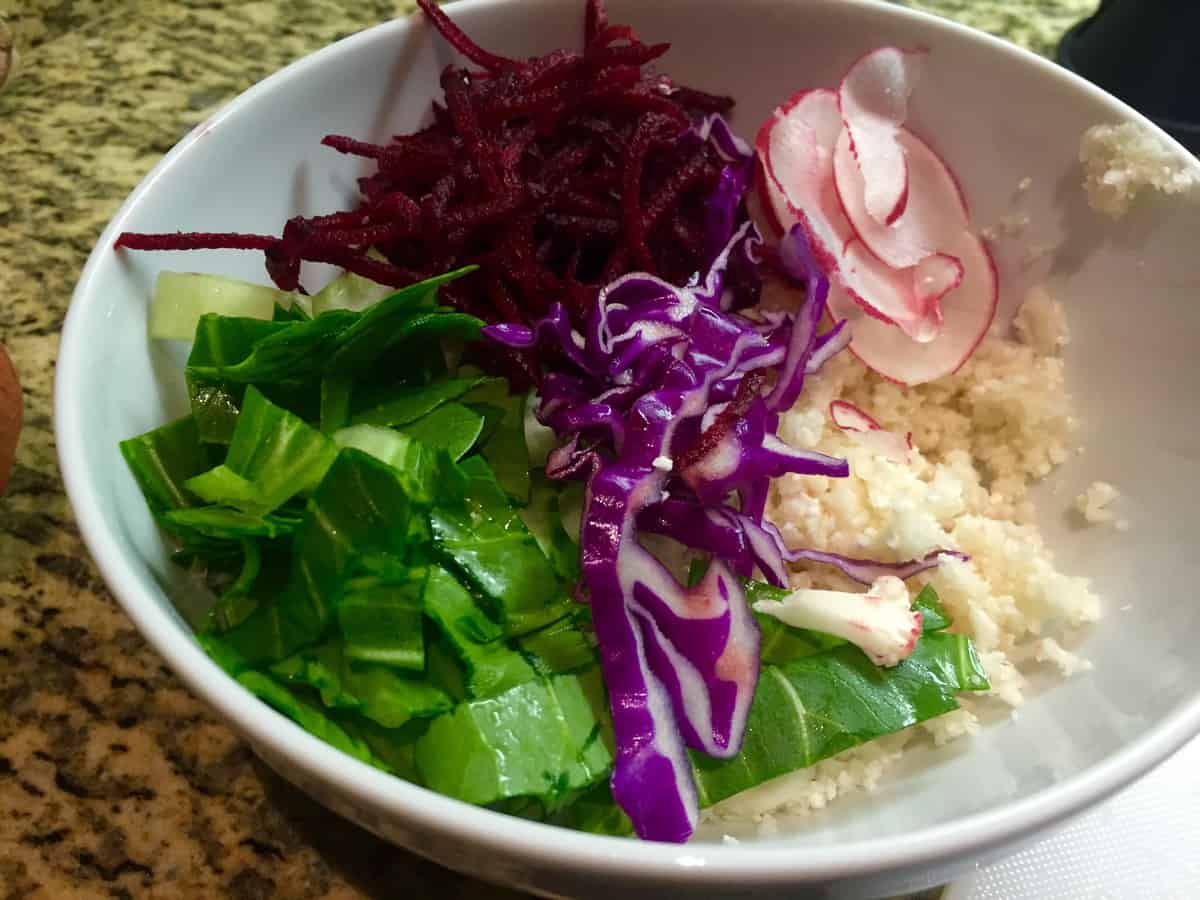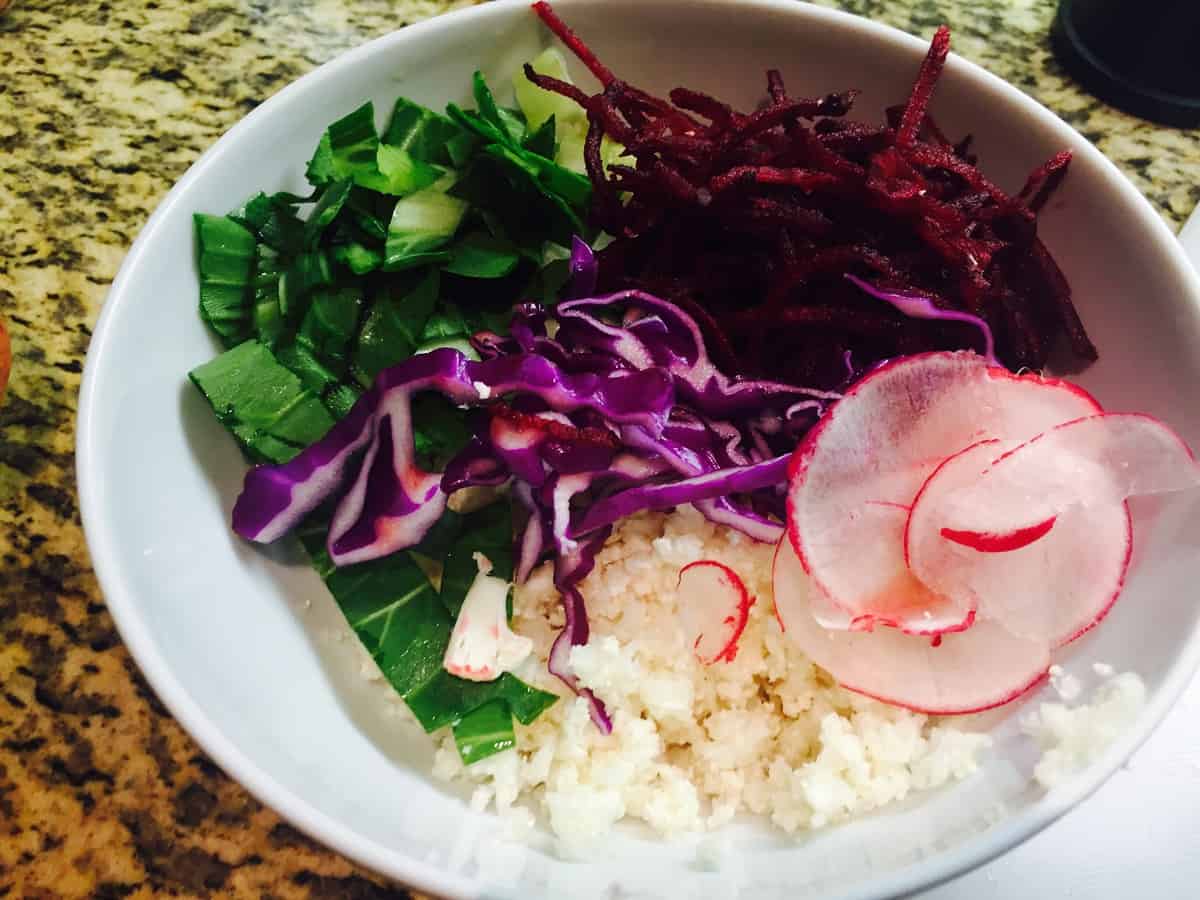 This was delicious. And I ended the day happy that i am doing this. I've had 370 months to eat whatever. This 1 month will be special and hopefully change the next 370 months for the better.