A collection of the Best Restaurants in North County San Diego with healthy and delicious options. So you can feel good without missing out.
I've wanted to live in San Diego since I discovered its existence on a family vacation at age 8. It was magical!! That was until I worked in the Bay Area and realized that all of California is a sprawling mess. But there was still this nagging feeling that SoCal was where it was at.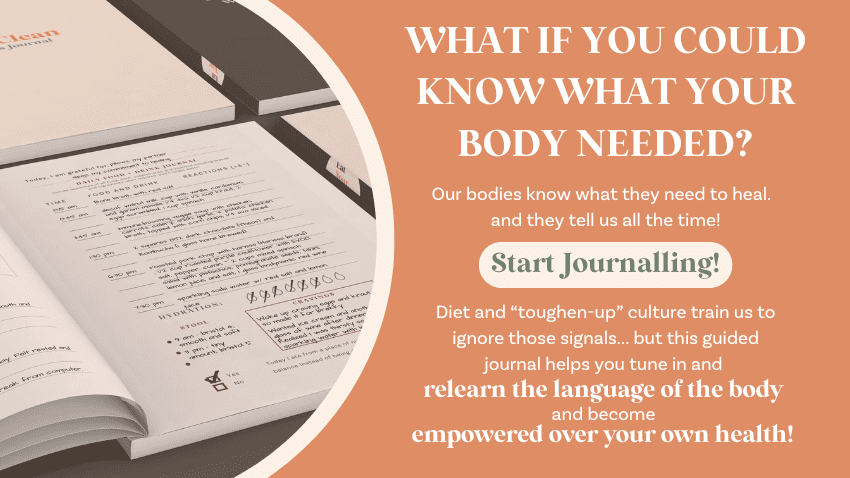 And there are mainly two reasons for that:
the beautiful yet freezing ocean
the food!
That's right. Cali still has some of the best options for healthy, organic, and plant-forward food. From smoothie bowls to vegan fast food joints and inviting coffee shops where everything's made in-house, San Diego has a healthy and tasty option for you.
So, that is why I had to take the gig in San Diego!!! It's been almost a year and a half of traveling out here almost every other Monday through Thursday so I thought it was time to document my favorite restaurants. Here is the list of my favorites in the northern district of San Diego, which is where I spend most of my time. Solana Beach is where it's at! (…and Del Mar, Cardiff, and Encinitas).
The Best Restaurants in North County San Diego:
This restaurant is how I imagine I would cook for myself on workweeks if I had a kitchen. Their salad bowls are fresh and full of vibrant and diverse flavors. They serve naturally raised meats and serve food organically based on the dirty dozen guidelines.
This is all summed up in their motto: healthy food for a happy world.
Try the vegan ingredient salad, the forbidden rice bowl with shaved chicken, or "create your own" plate with salmon, avocado, spinach, and bok choy roasted sweet potatoes. Don't skip their amazing GF chocolate chip cookies and a glass of organic Malbec. #treatyoself
Located off the Via de Valle exit from Highway 5.
This is a great date night restaurant. High-quality food and amazing views of the ocean. It's a great place to eat and enjoy a prosecco over sunset. However, you're not the only one with that idea, so grab a reservation.
They list several items on the menu that are prepared naturally gluten free.
Just off Highway 101 just south of Via de Valle?
There are so many places to grab an acai bowl in San Diego. Smoothie bowl cafes are to San Diego as coffee shops are to Seattle. And this is my favorite smoothie bowl spot in San Diego.
They have a whole bar full of toppings and can mix nut butter into the smoothie. I always feel better when I have a little protein in my smoothie bowl.
They even have Brazilian biscuits which are naturally gluten free. They do have cheese in them though, just FYI.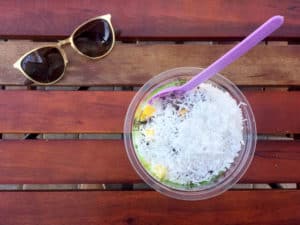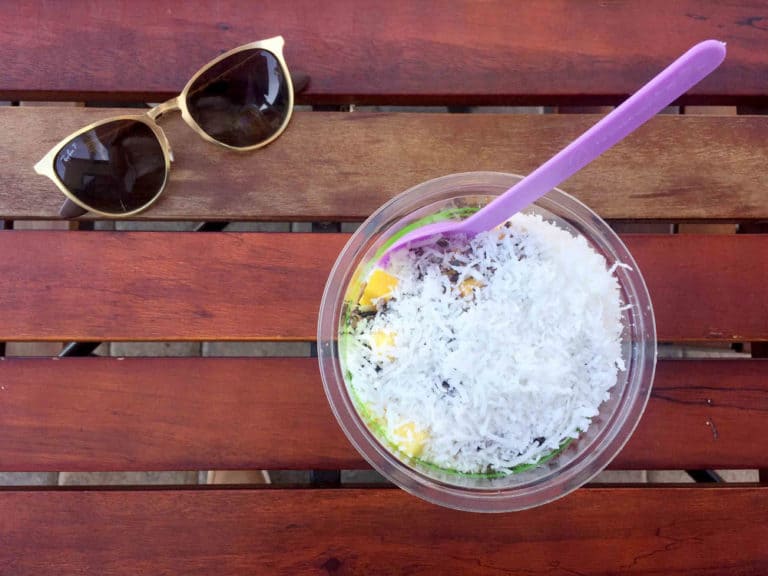 This sushi place is nestled in the shopping complex right off the Del Mar exit on the 5. And it's my favorite sushi place. Their food is fresh and the staff is welcoming. The first time I went there, I sat at the bar and spoke with the chefs. They were so helpful in finding a great roll for me that would be full of flavor and also gluten-free.
I always start with a miso and a green tea, though they do have some GF rice beers from Japan. My favorites are the XI roll (order without the XI sauce to be GF – it's still delicious) or the mango tango (naturally GF). They also have great specials and sashimi – like Japanese sardines.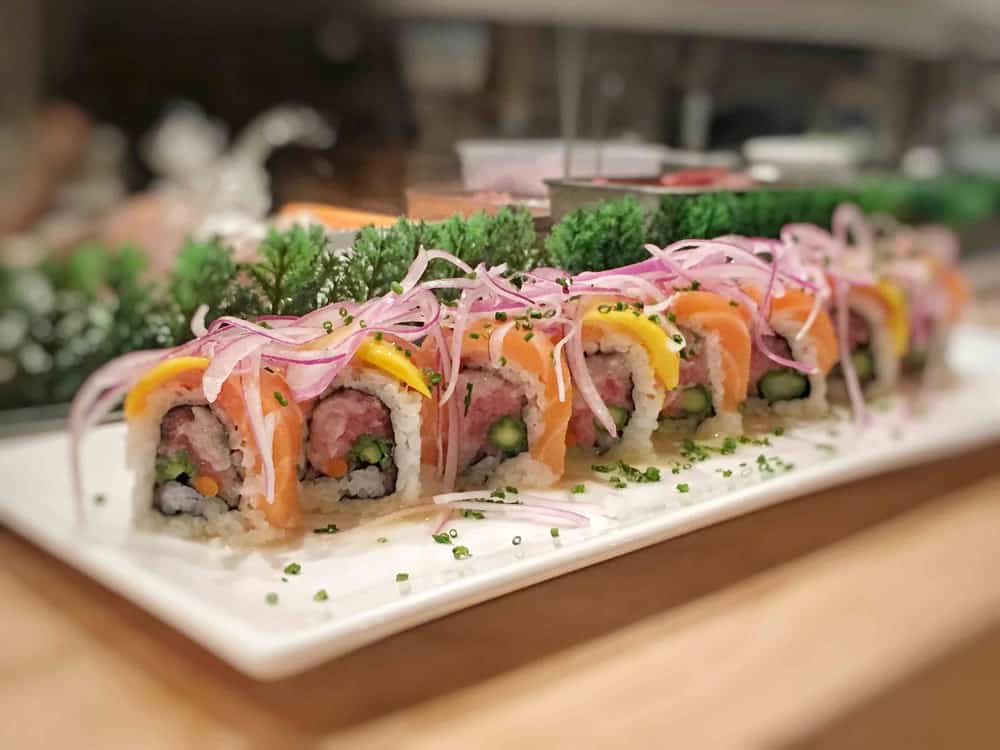 A super authentic Thai place with delicious curries on highway 101 between Lomas and Via de Valle. This place is a go-to for dinner, especially after rough workdays or weekends.
Go for the Thom Kha soup (a spicy coconut lemongrass soup), the yellow curry with chicken, or the massaman dish with beef. You won't be disappointed.
I avoid fast food places like the plague. Fake food full of additives and chemicals is not my jam. But San Diego is trying to change that, and I'm into it.
Take this place, designed like an old-school drive up bay and drive through. You can almost picture roller skaters delivering platters of burgers and fries to 57 chevy's if you close your eyes. But when they open, you'll see fresh foliage, renewable bamboo tables, and a vegan menu. Say what?
Vegan itself isn't inherently healthy, but this place is sourcing its food the right way. There's no refined sugar or additives in their organic and non-GMO food. All of their packaging is compostable, even the straws. No plastics!
Try the walnut sunflower burger on a cabbage roll with a peanut butter "milk" shake. Yum!!
In Encinitas off the Santa Fe exit.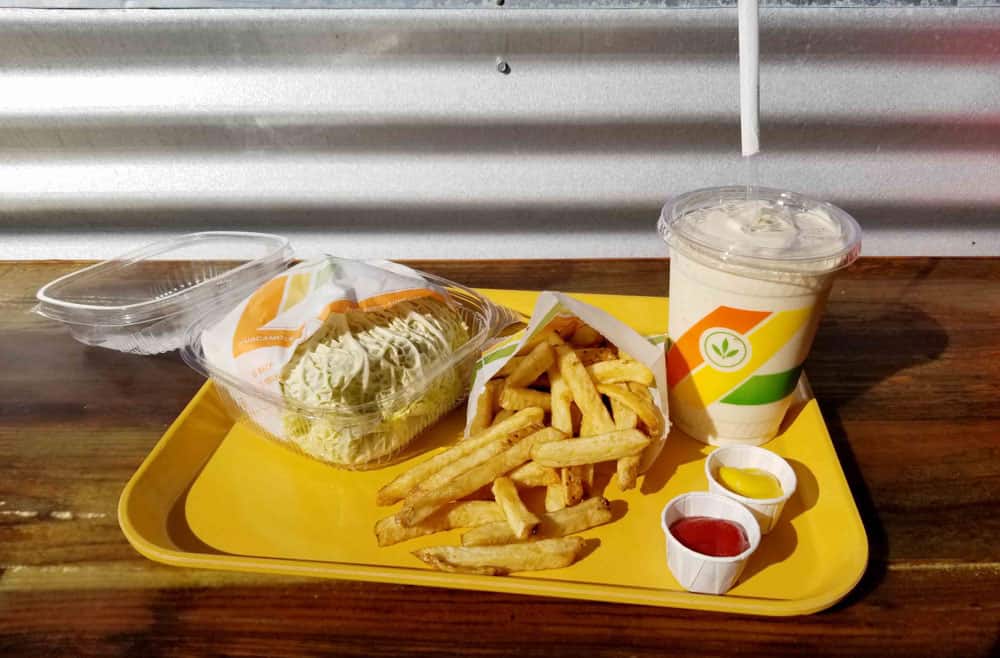 In the same complex as Flower Child, Cocina Enoteca is a modern Italian place with a great wine collection. They have a grilled octopus dish that is to die for and some pretty impressive GF noodles.
Great for a date night and girls night out. Also for a work trip dinner. They have a nice bar to sit at.
Their burger is on point. I order mine with no bun and no cheese and it's delicious! Try the oysters for an appetizer.
Plus you can see the racetrack from here. Perfect place to go during the summer fair but you WILL need a reservation. Parking is valet only.
When I travel to a new town I seek out the coffee shops that make their own non-dairy milk, the favorite being almond. Unfortunately, there aren't very many places who do this.
Luckily for me, there is one in San Diego within walking distance of my hotel of choice. Or is that the opposite of lucky and just super dangerous? TBD.
What's is def dangerous is their amazing GF cookies. They have a delicious spice to them and smell of cardamom. I can't get enough. They also serve delicious house-made gluten-free toast with sweet crunchy bits of nuts inside. The toast is great with hummus, poached eggs and avocado.
They have a location on Cedros and in Encinitas.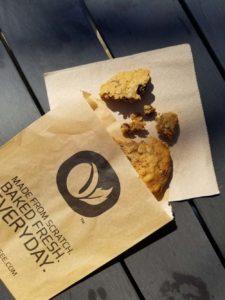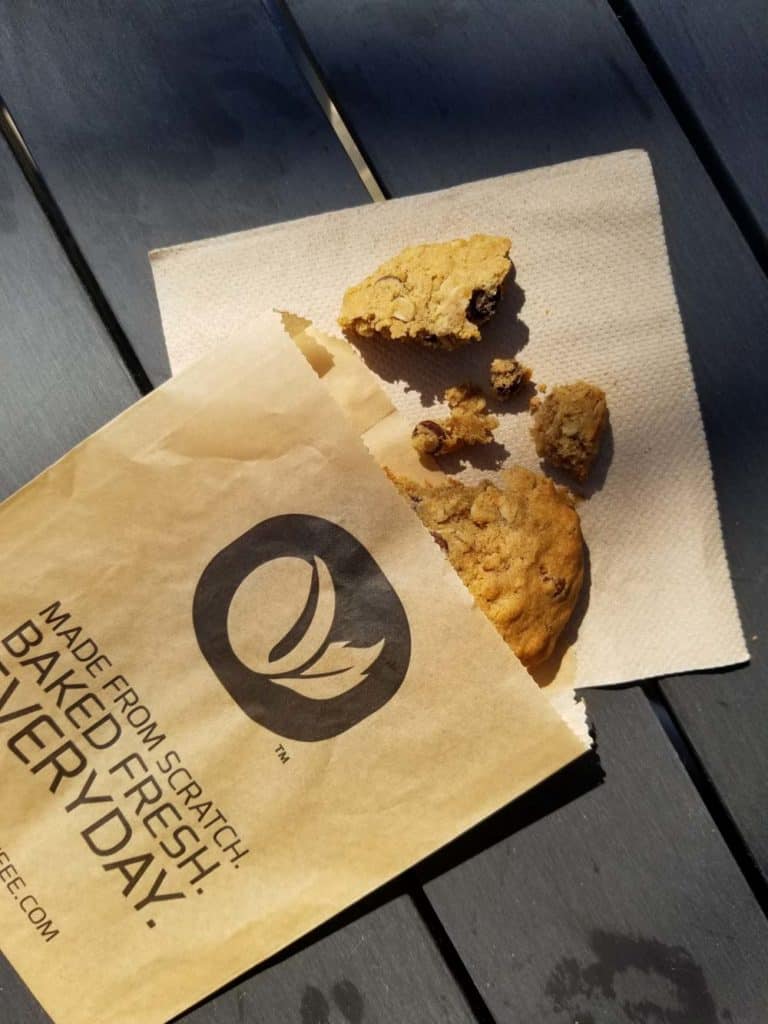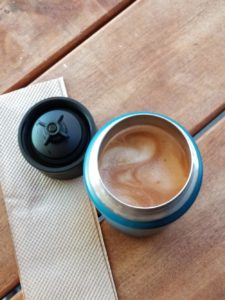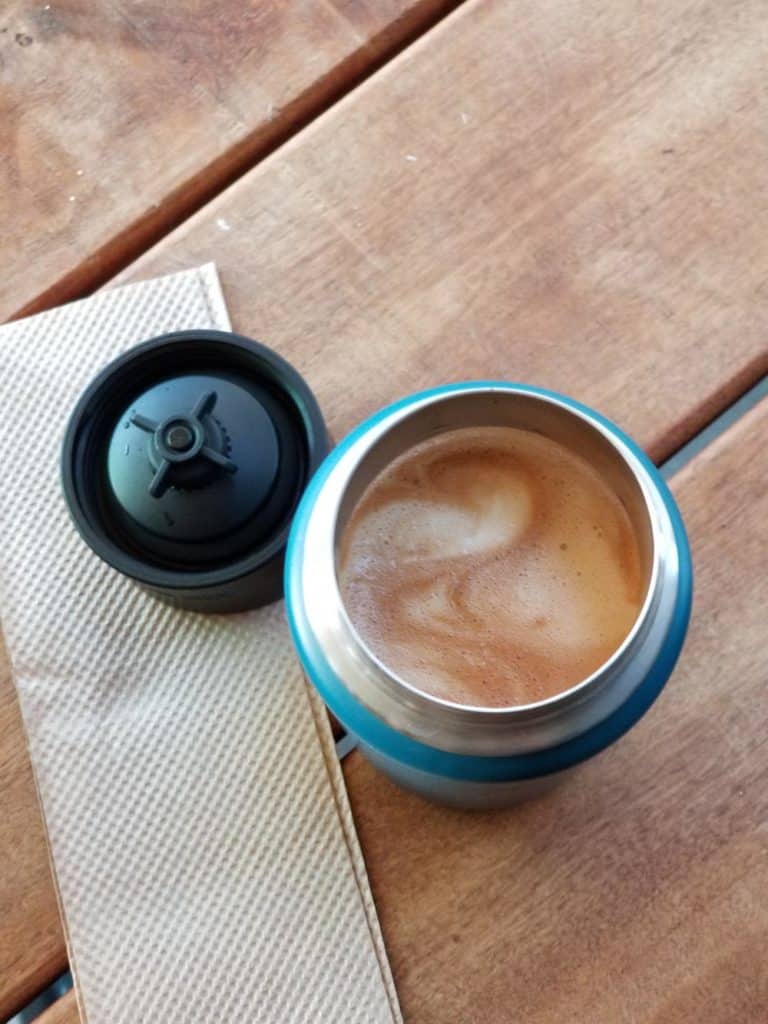 This is a Brian Malarkey restaurant with excellent vibes and nourishing foods. It's a great place to stop for an extended workday lunch. On a warm day, you can sit outside and watch people play lawn games. It's a nice reprieve.
I recommend the naked salmon burger, complete with housemade aioli and slaw accompanied by the in a nutshell smoothie with banana, cashew butter, and almond milk.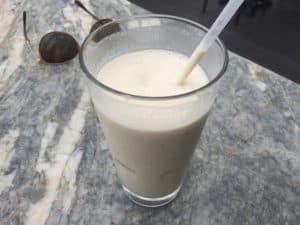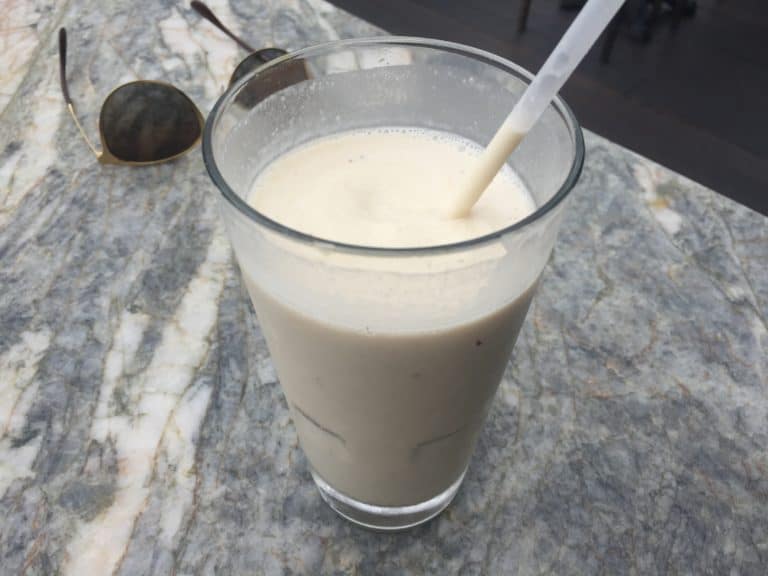 Do you have any additional restaurants that offer healthy yet delicious options in north county San Diego? Tell us in the comments!