The number and variety of San Juan del Sur Restaurants are unexpectedly impressive. From falafel and craft beer to sushi and freshly farmed fish, SJDS has got your covered. You can even find organic smoothies, bulgogi, kimchi and a sick happy hour sauvignon blanc.
First, the food
Since you're in Nicaragua, you'll want to try the staples. Make sure you get some beans and rice (gallo pinto), tostones, and grilled lobster!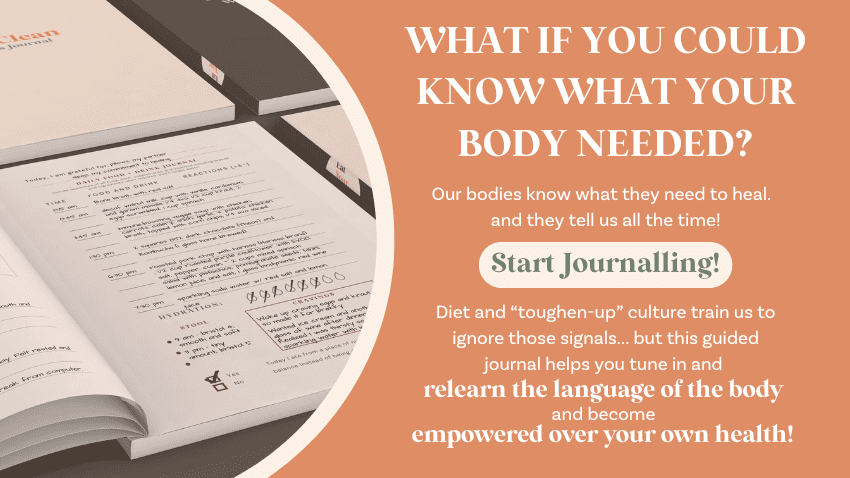 A traditional Nica meal will often feature Tostones, or twice-fried plantains. They end up being somewhere between mash-potato-bites and a chip. Super starchy and often dry, but good with some salsa or cashew crema (yes… that kind of thing is on the menu here).
Since SJDS is a coastal town, the fish is always fresh and delicious. You can find it grilled or in sushi at several restaurants around town. Try to have some during your stay.
Another local favorite is quesillo, which is basically a cheese and sour cream burrito. I haven't personally tried it, because dairy, but J did. It was… interesting. To be fair, the airport probably wasn't the best place to try it.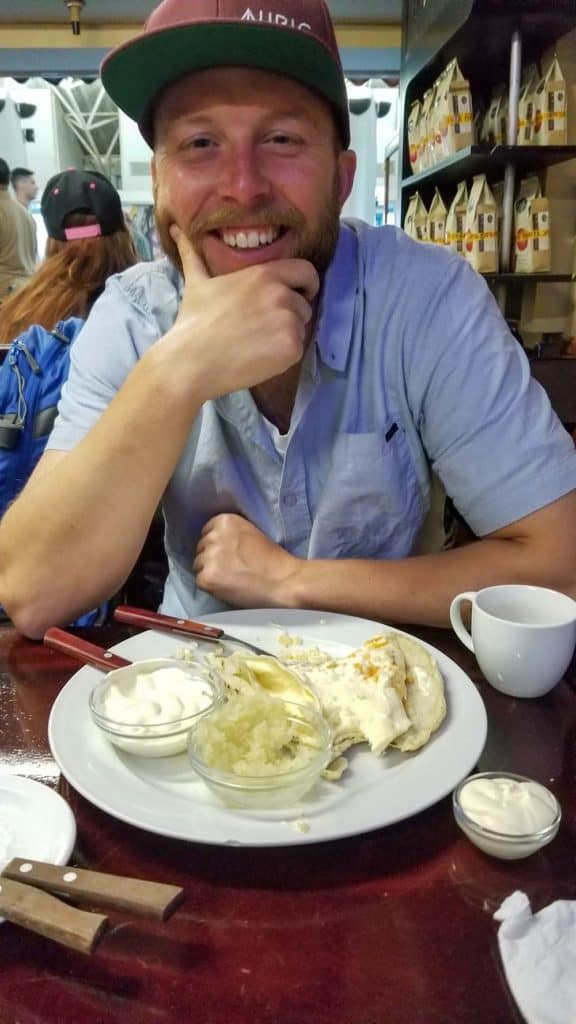 The Restaurants in San Juan del Sur
Most of these restaurants are in the city center and you will find them by one quick stroll around town. The exceptions being DreamSea and the Playa Marcella beachside restaurant.
One thing to note when reading the menus is that certain menu-items things will not always be available. They keep one version of the menu with all seasonal items on it, but they don't always have them. For example, El Timon has black conch on the menu which sounds amazing, but it wasn't available when we went in January because it wasn't conch season.
Be prepared for that and ask first if you are going to a restaurant specifically to try one specific dish.
San Juan Del Sur Cerveceria
A craft brewery with wine, cocktails and good tacos. The vibe is chill and the food was great. They serve delicious homemade habanero salsa with their tacos, which I highly recommend. It's not too hot and full of flavor.
The tacos are sold individually, so you can try different flavors and create your own taco adventure. Definitely, try the grilled fish and the smoked chicken with mango salsa! Delish!
To get here, start at the corner of Barrio cafe (basically the center of town) and walk inland past Pepe's ATV rentals and craft vendor stalls set up in the street.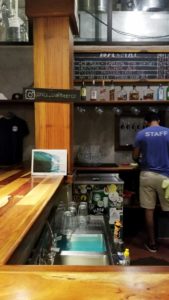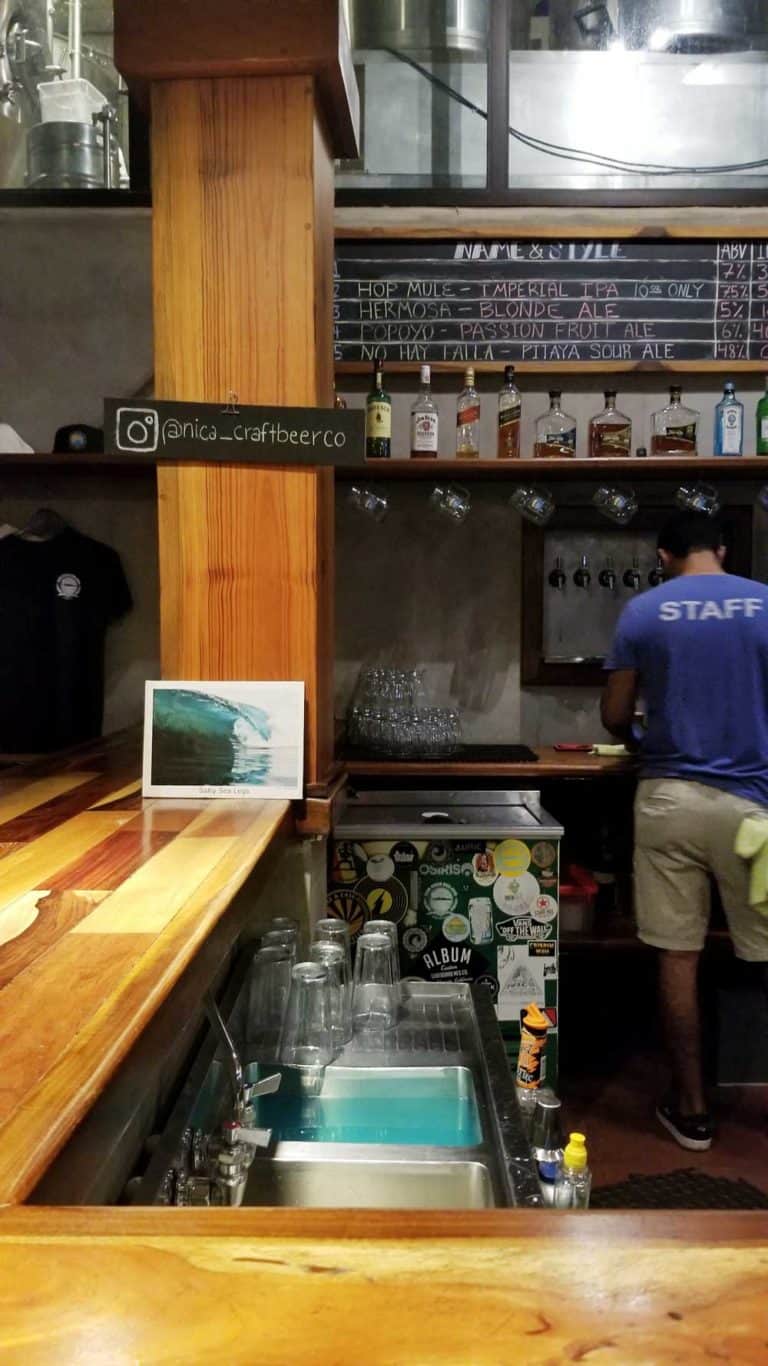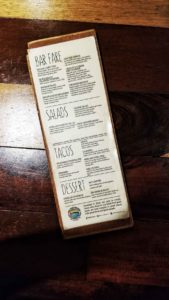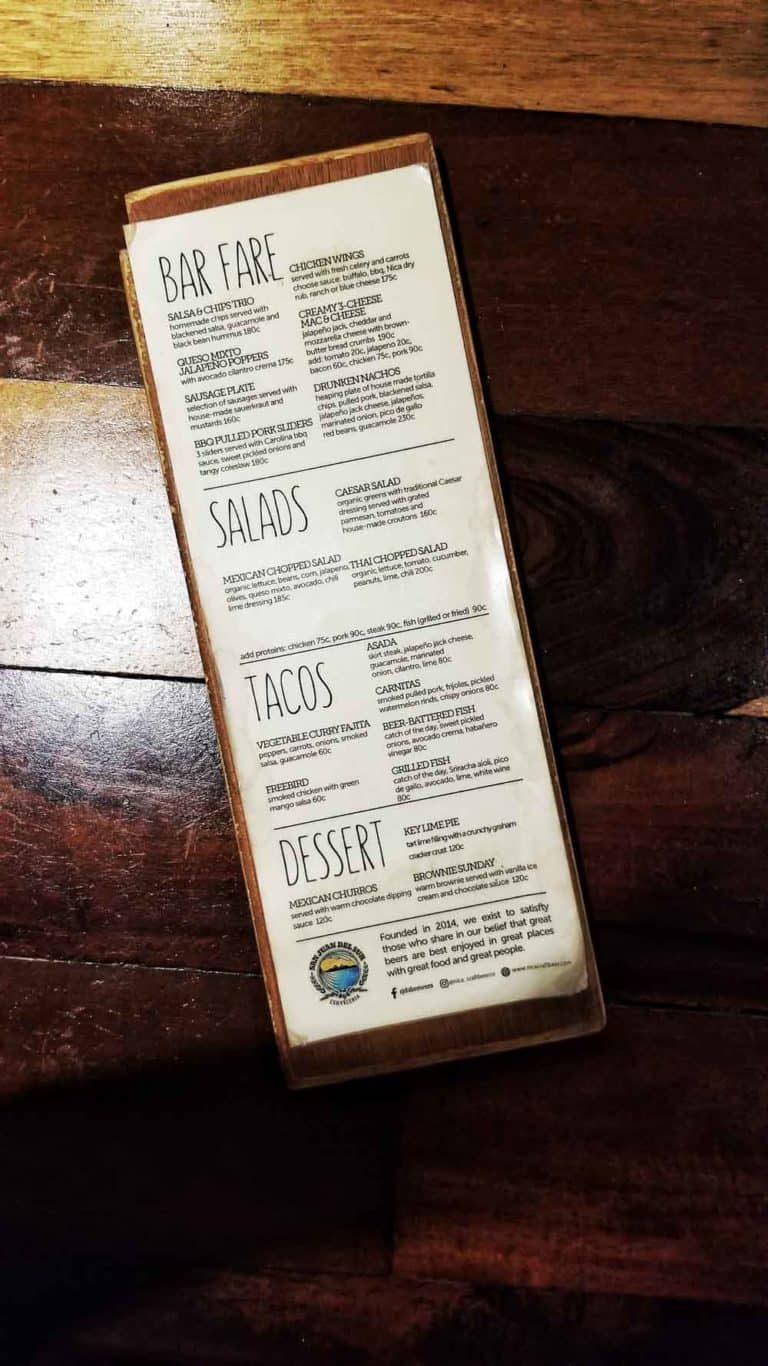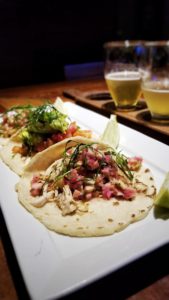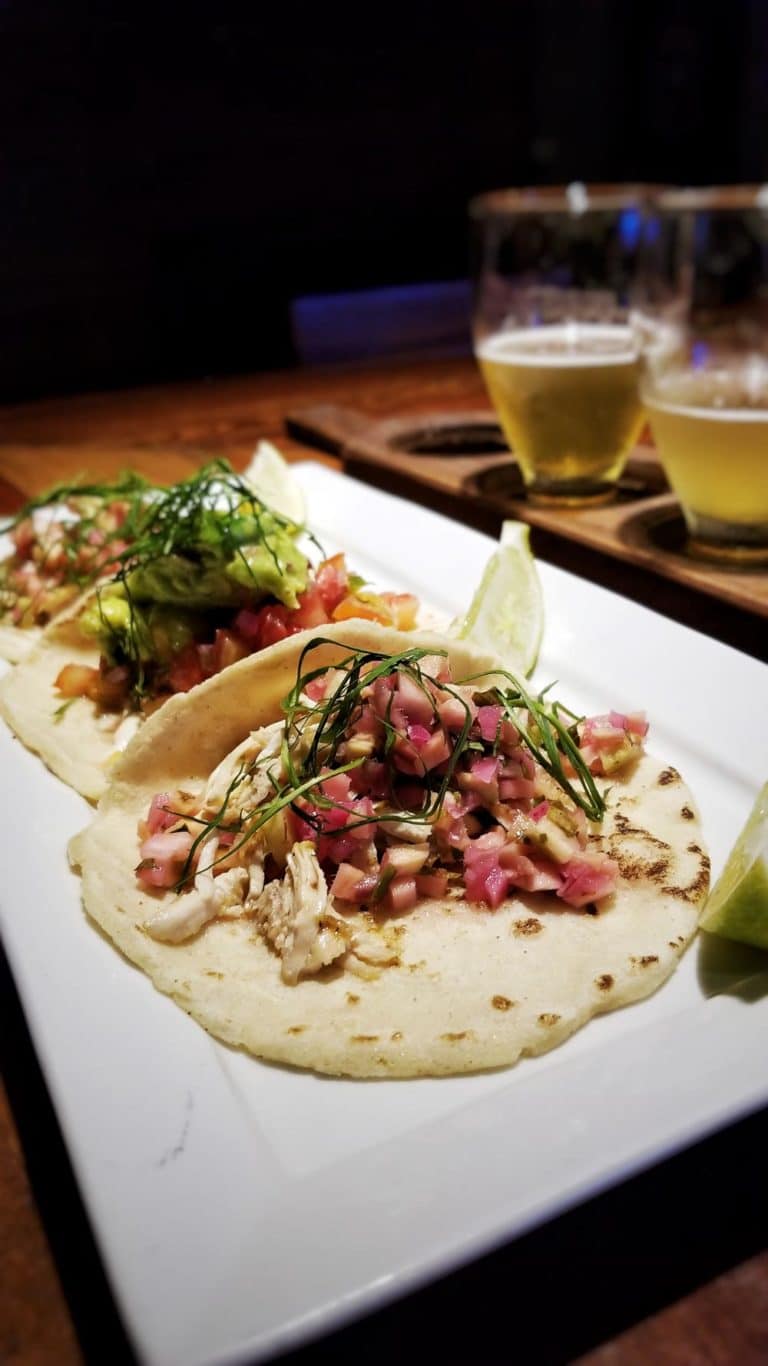 The Surfing Buddha bowl
A fresh fish place right next to the cerveceria. All their fish is local, caught by SJDS fisherman. They make some mean sushi rolls with exotic ingredients like fried eggplant.
They'll customise rolls to make them allergy-friendly, too.
Salud
All organic, all the time. Salud offers a fresh mix of cuisines, from avocado toast to kimchi, bulgogi breakfast tacos.
A great place to take a break from gallo pinto (beans and rice common at most Nica breakfasts).
This is in the center of town, across from Barrio Cafe, one street inland from the beach.
Barrios Cafe
Featuring smoothies, fresh juices, breakfast, and lunch, this place is a well-known meeting spot making it a great place to wait for shuttles while sipping a fresh lemonade.
This is basically in the center of town, on the middle of the main street with shops and restaurants.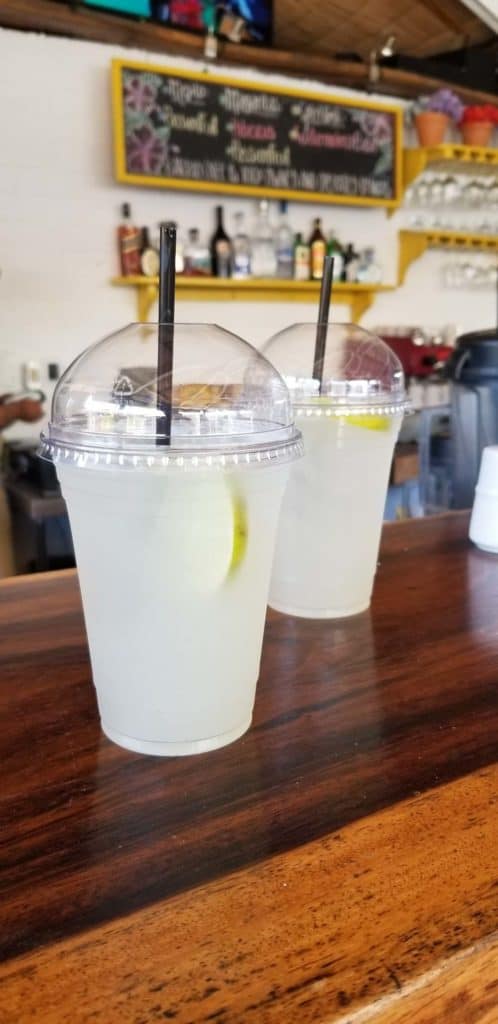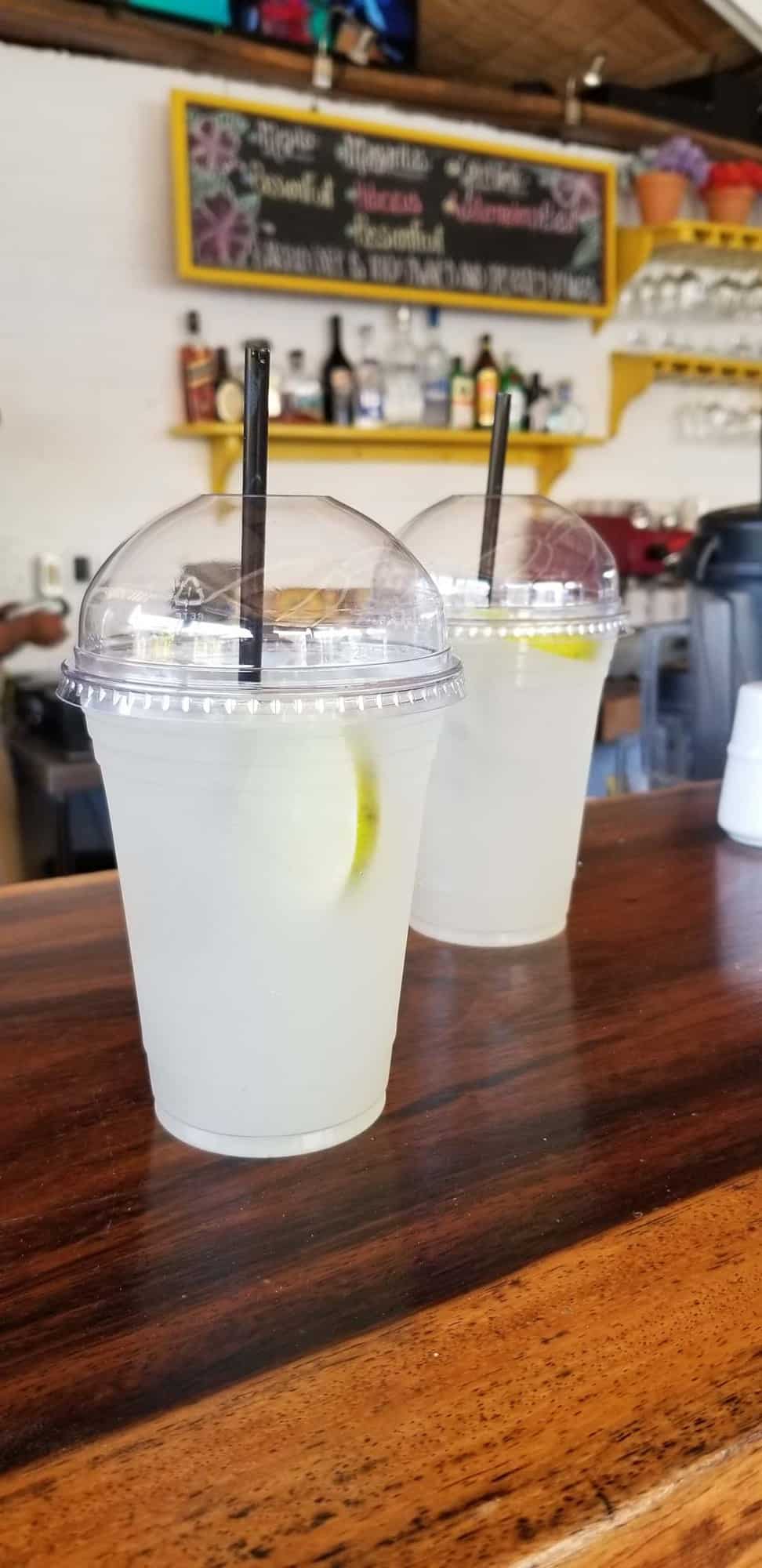 Coffee
The surf shops and clothing stores often double as cute coffee shops. Both San Juan Surf and Autica have espresso bars inside the store. (and great clothes!)
Note: decaf is rarely available because they don't have access to the water process method of decaffenaiting coffee.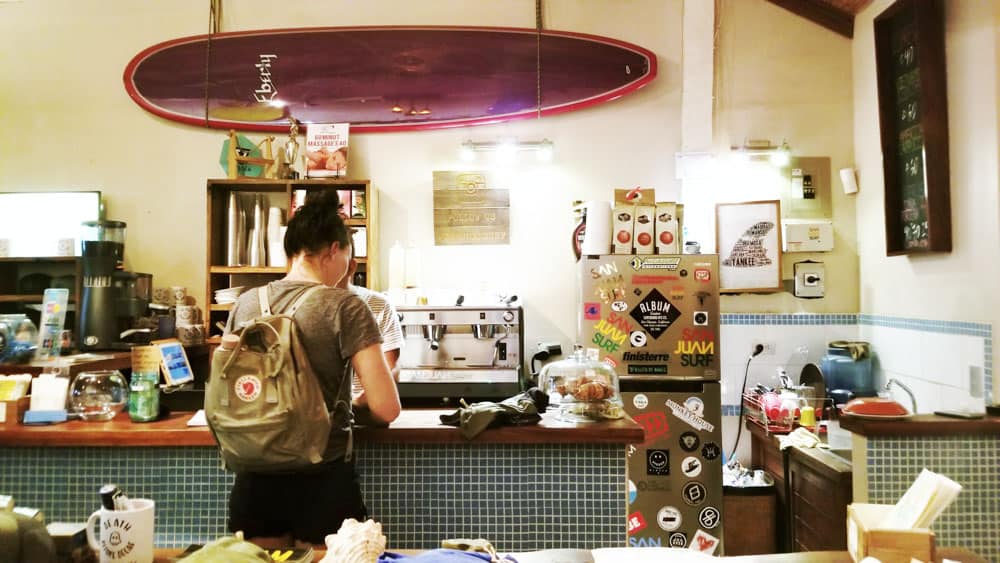 Happy Hour
The beach is lined with happy hour spots. While the food is touristy, the drink deals and the view make up for it.
La Iguana has 2 x 1 deals and large tables on the beach so everyone can see the brilliant pink skies. I would recommend grabbing a white wine and watching the sunset here.
Side note, I was pleasantly surprised with the quality and availability of the white wine in Nicaragua. 🙂
The Beach House and El Timon are also right on this strip and known for drink specials and happy hour views. The Beach house has a great design and looks just like a chill place to hang out. El Timon sometimes puts on cultural shows, but it is a little touristy so we didn't eat there.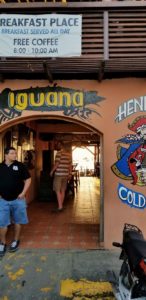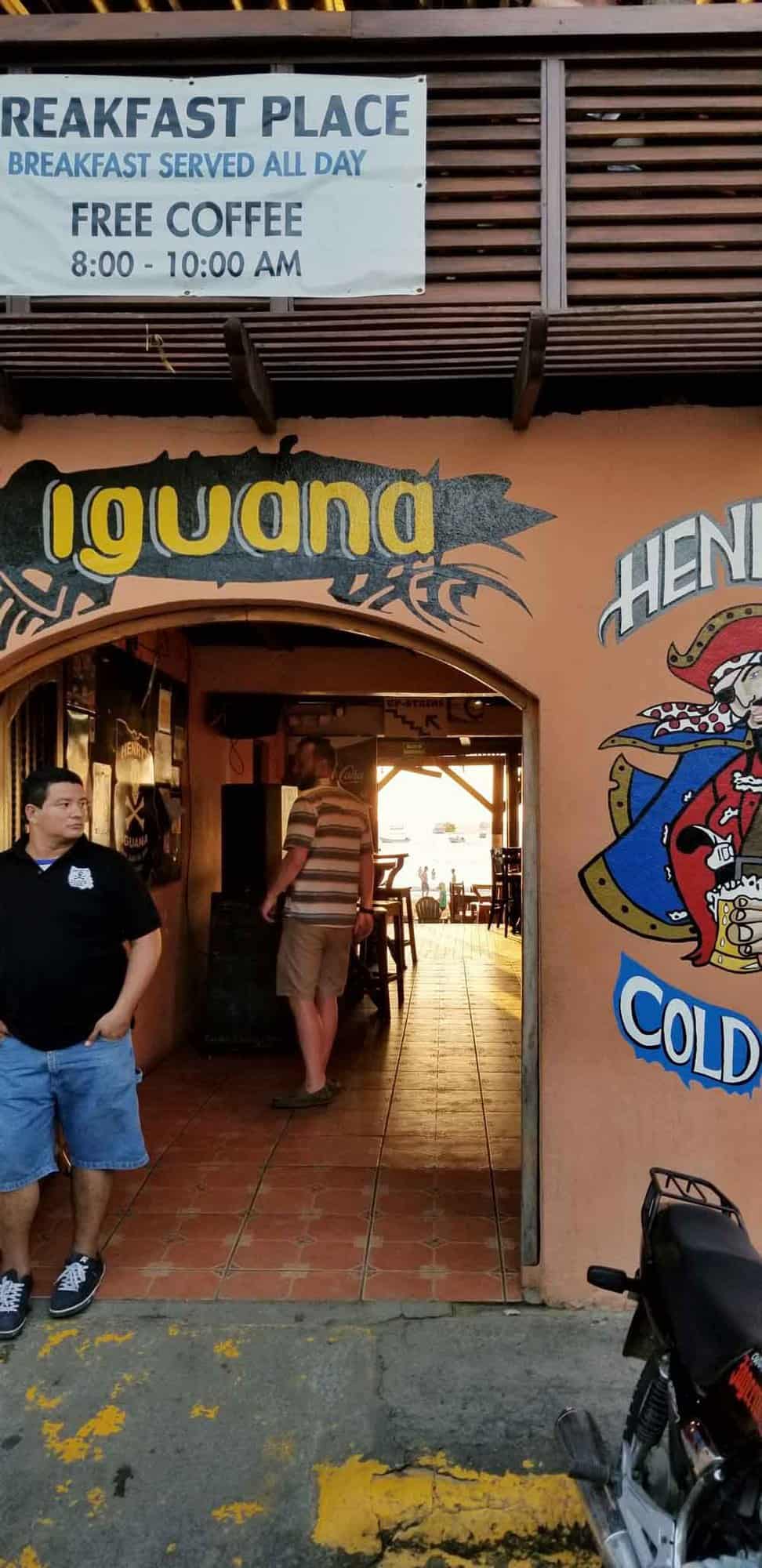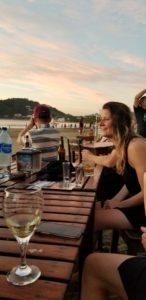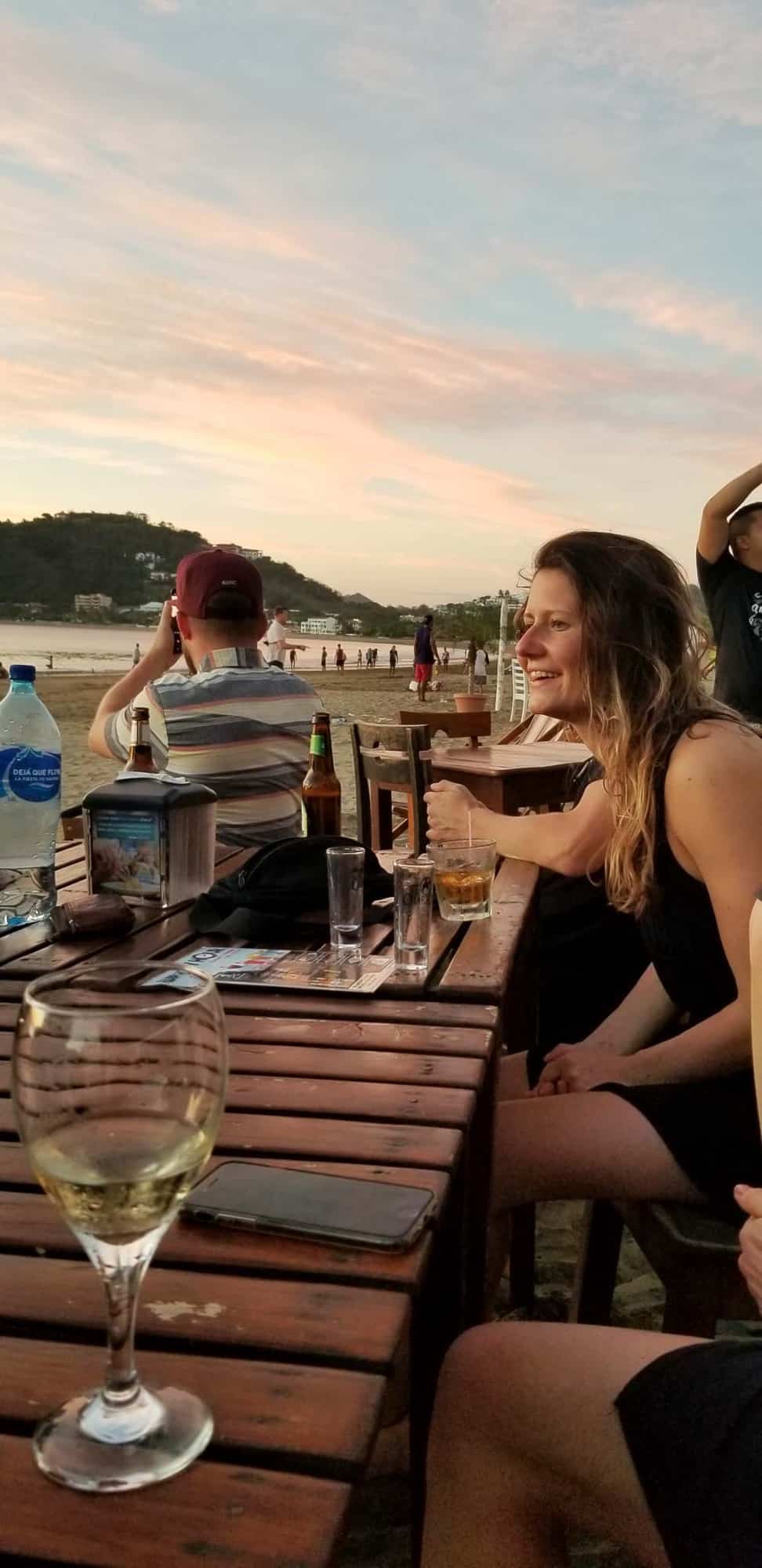 Street Food
In SJDS, the only thing you might be disappointed in is the street food.
While there's plenty of it, it's disappointingly American serving mostly hot dogs hamburgers. A few stands will sell quesadillas.
Queso is a big deal down here!
I was able to get our vendor to give me a hamburger wrapped in lettuce instead of a bun. It ended up being a delicious lettuce wrapped burger taco with spicy sauce and tomatoes. Yay for creative gluten-free meals!
You can find these stands lining the beach street at night.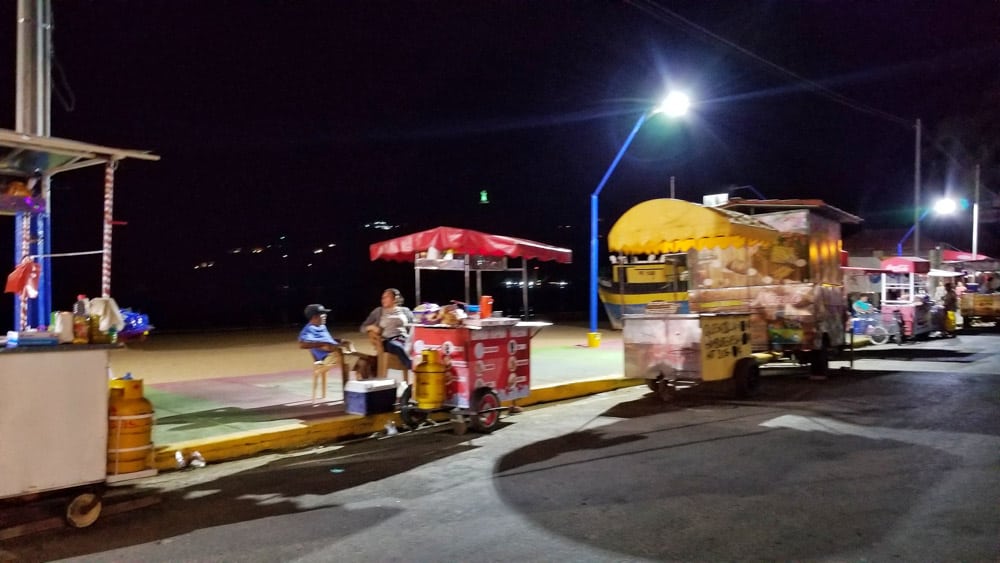 Dream Sea Surf Camp
Many of the surf camps open their restaurants to the public during the day. We stayed at DreamSea and loved their food. If you have a chance, take an ATV up there and enjoy a health-food smoothie and a Nica breakfast.
Dream Sea is en route to Playa Maderas Beach, the most popular surf spot.
You might think you're in San Diego for a minute ordering a maca powder and activated cashew smoothie until you realize they are out of certain menu items whenever the ingredients are not available.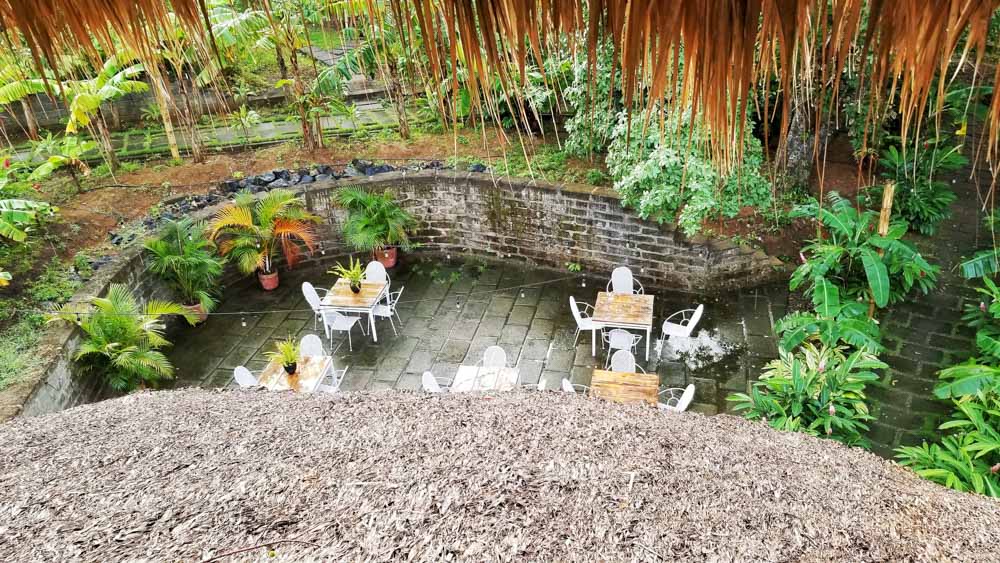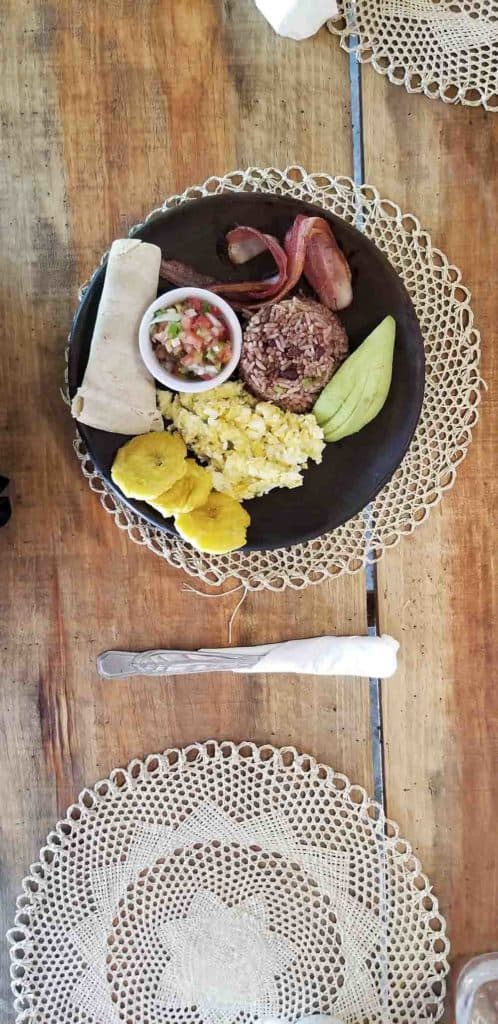 The Restaurant on Playa Marsella Beach
I don't even know the name of this place, but if you go to this beach, CHeck this spot out! It's nestled on your right-hand side when facing the ocean and will be the only food option.
It's a great place to watch the sunset and you'll have the beach mostly to yourself.
Their grilled lobster is fantastic! and pretty cheap. It was only $4.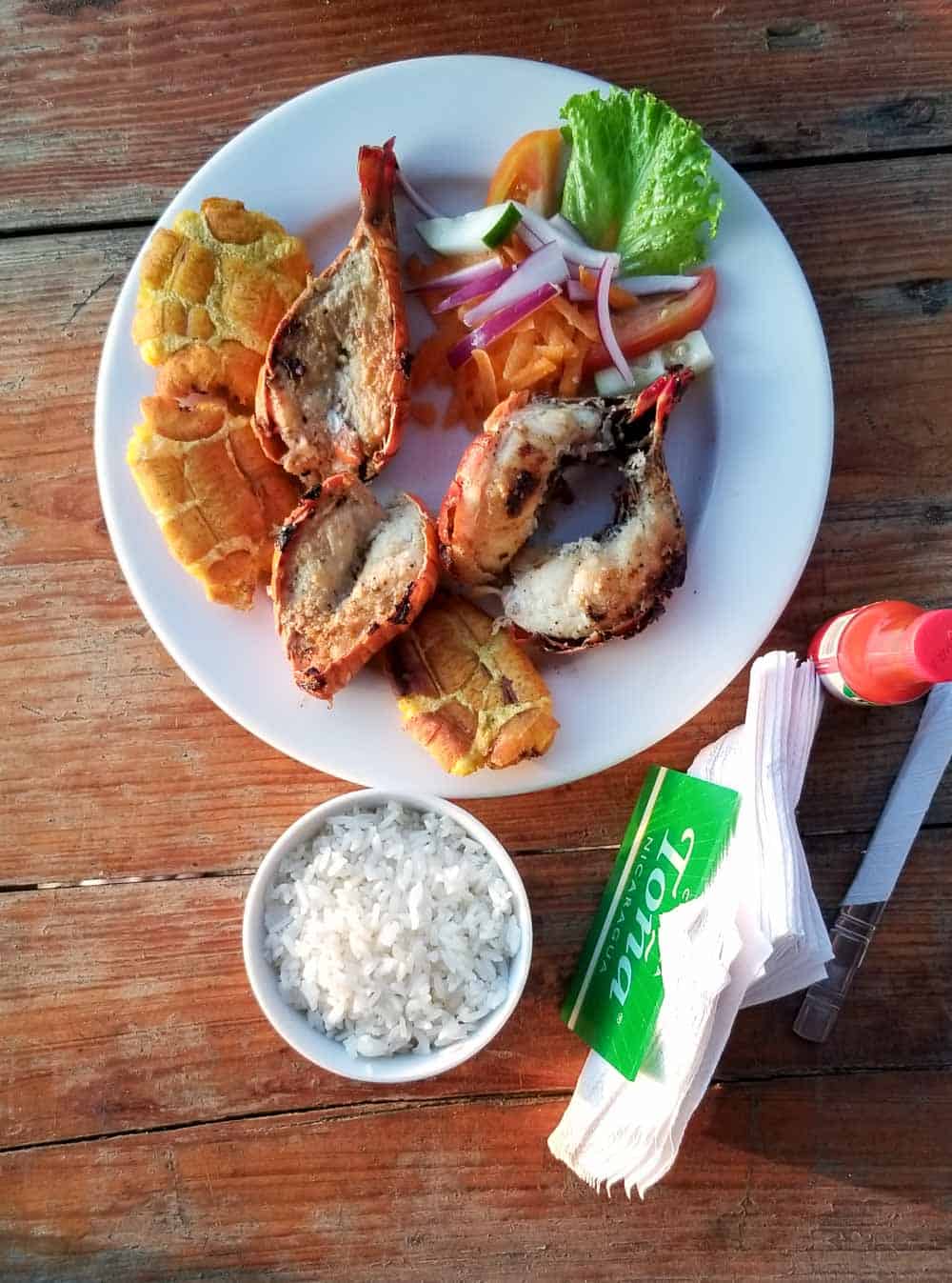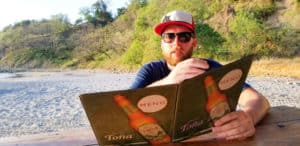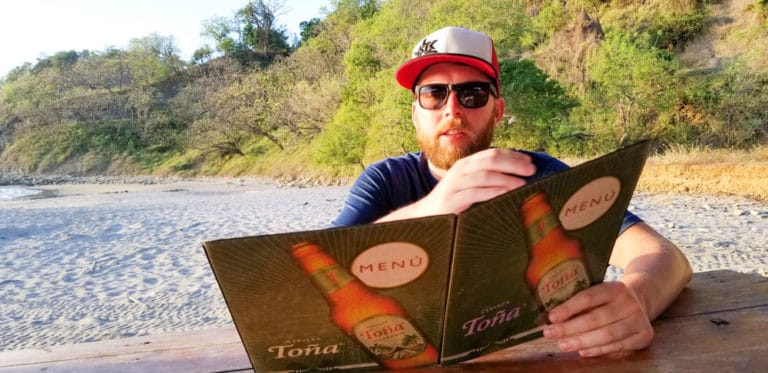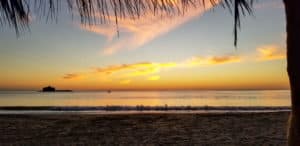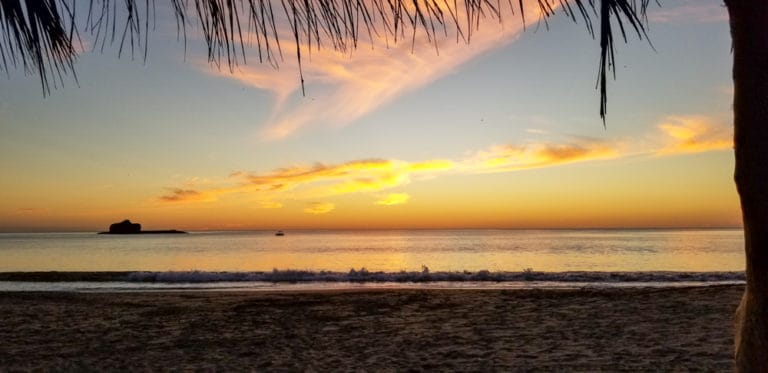 Sushi La Barra
We were attracted to the giant SUSHI letters running down the black sign and were not disappointed. The fish was so fresh!
I got the spicy fish (the GF option) and J got a rainbow roll. They have daily specials, too.
The best part is they serve the rolls with a side of shaved carrots and beets, and these beets were better than our beets. They were fresh and had a radish-like quality.
Definitely worth a visit, maybe before heading to La Iguana for a happy hour wine.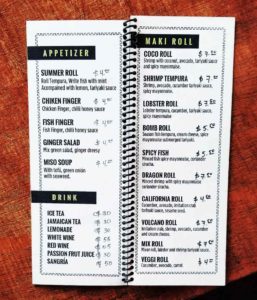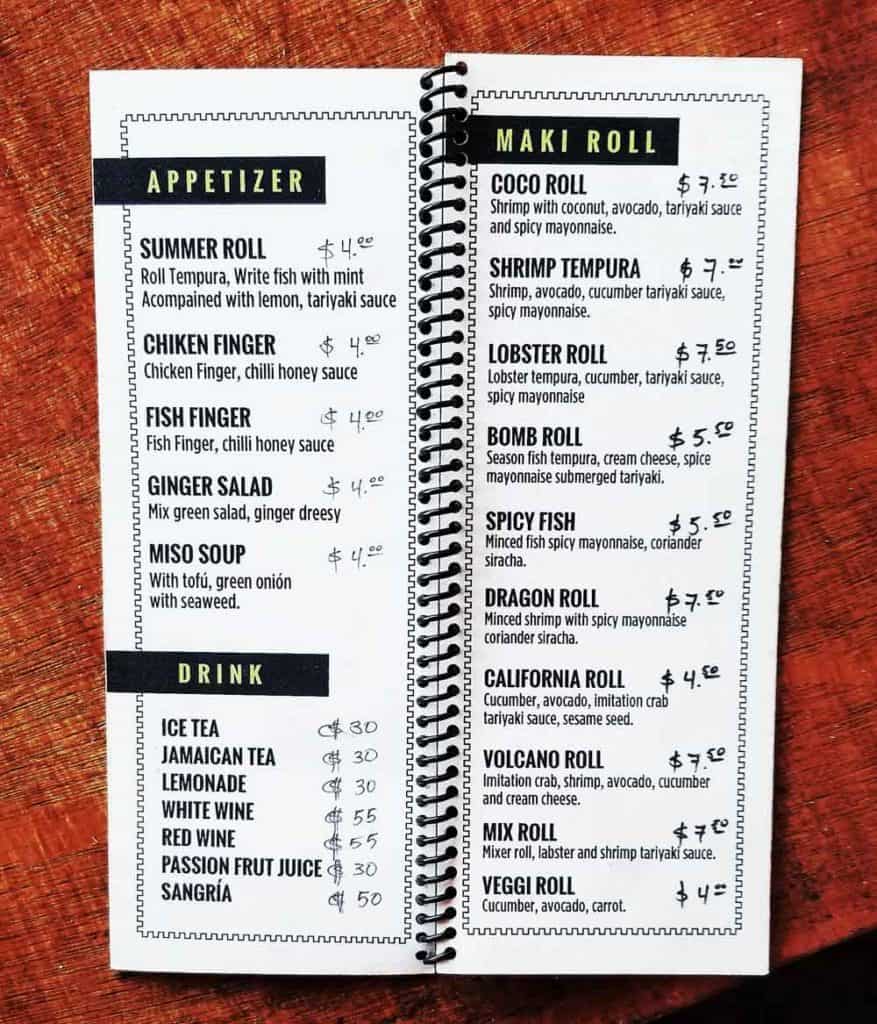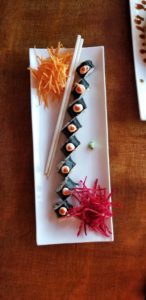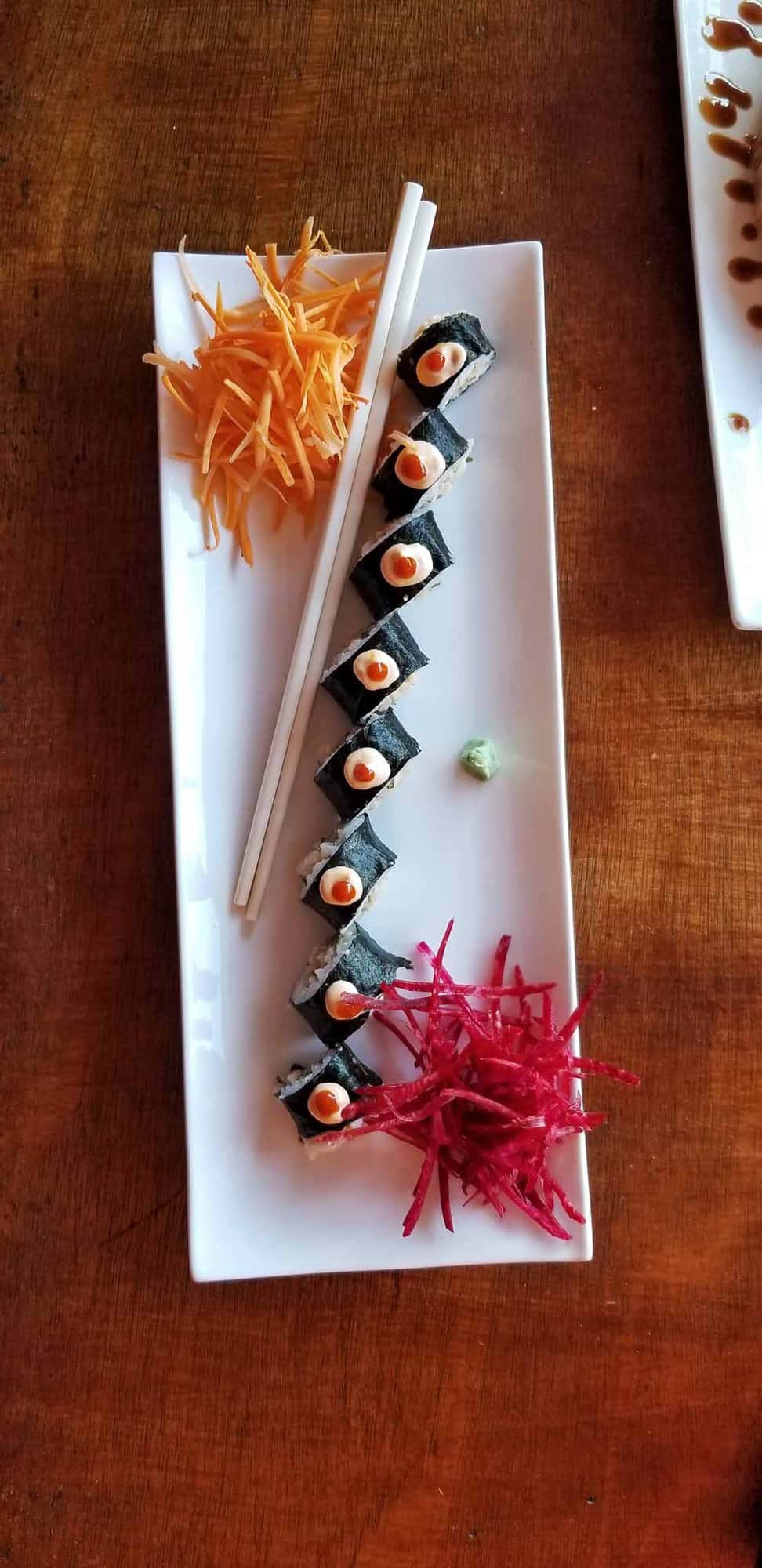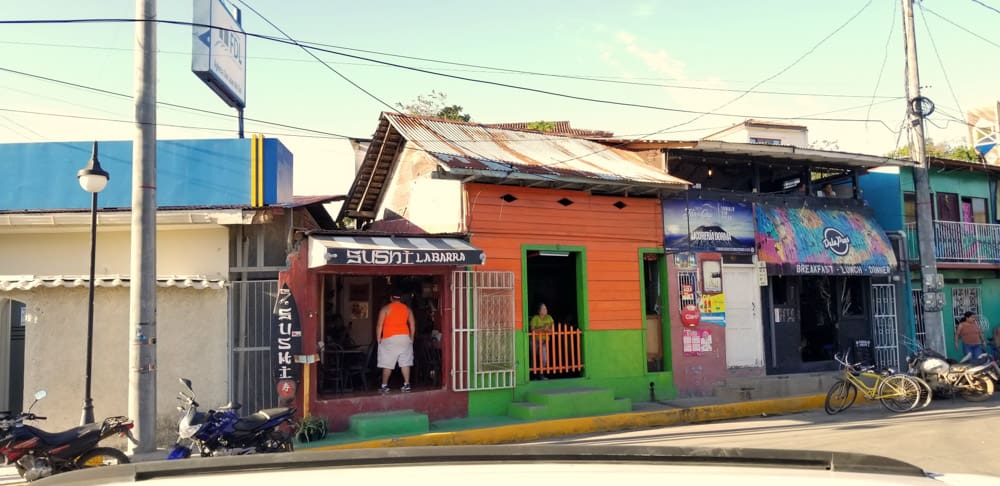 Monkey Wings
We didn't have time to make it in here, but it's on our list for next time.
I mean, this name?! It's just too great to pass up.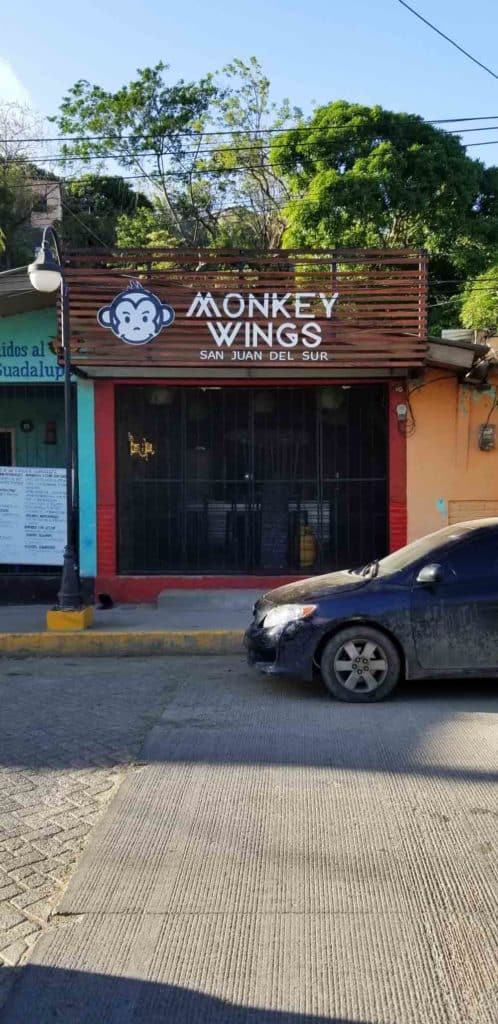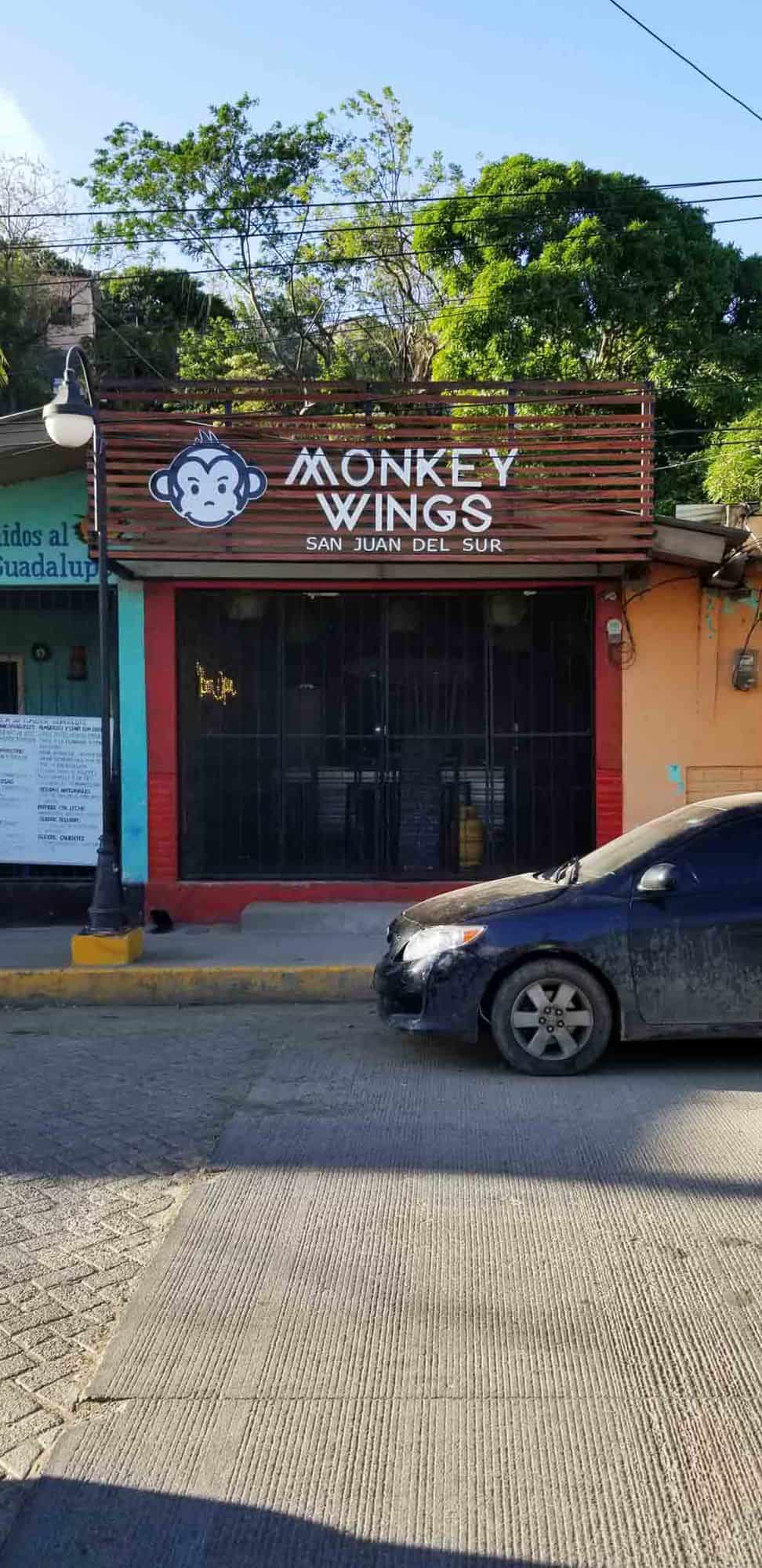 Falafel
Luckily this falafel stand is here to make up for the otherwise weak street food scene. Unfortunately, it's not open as late as street food.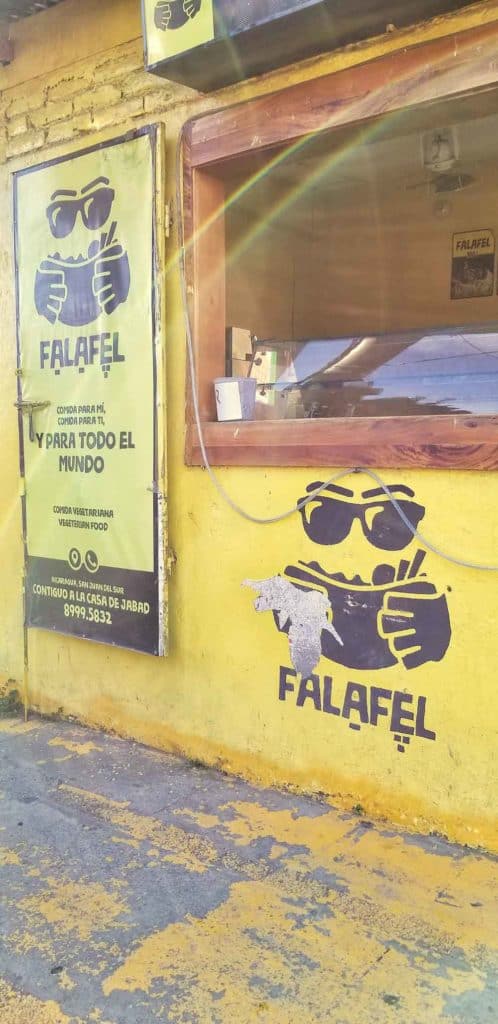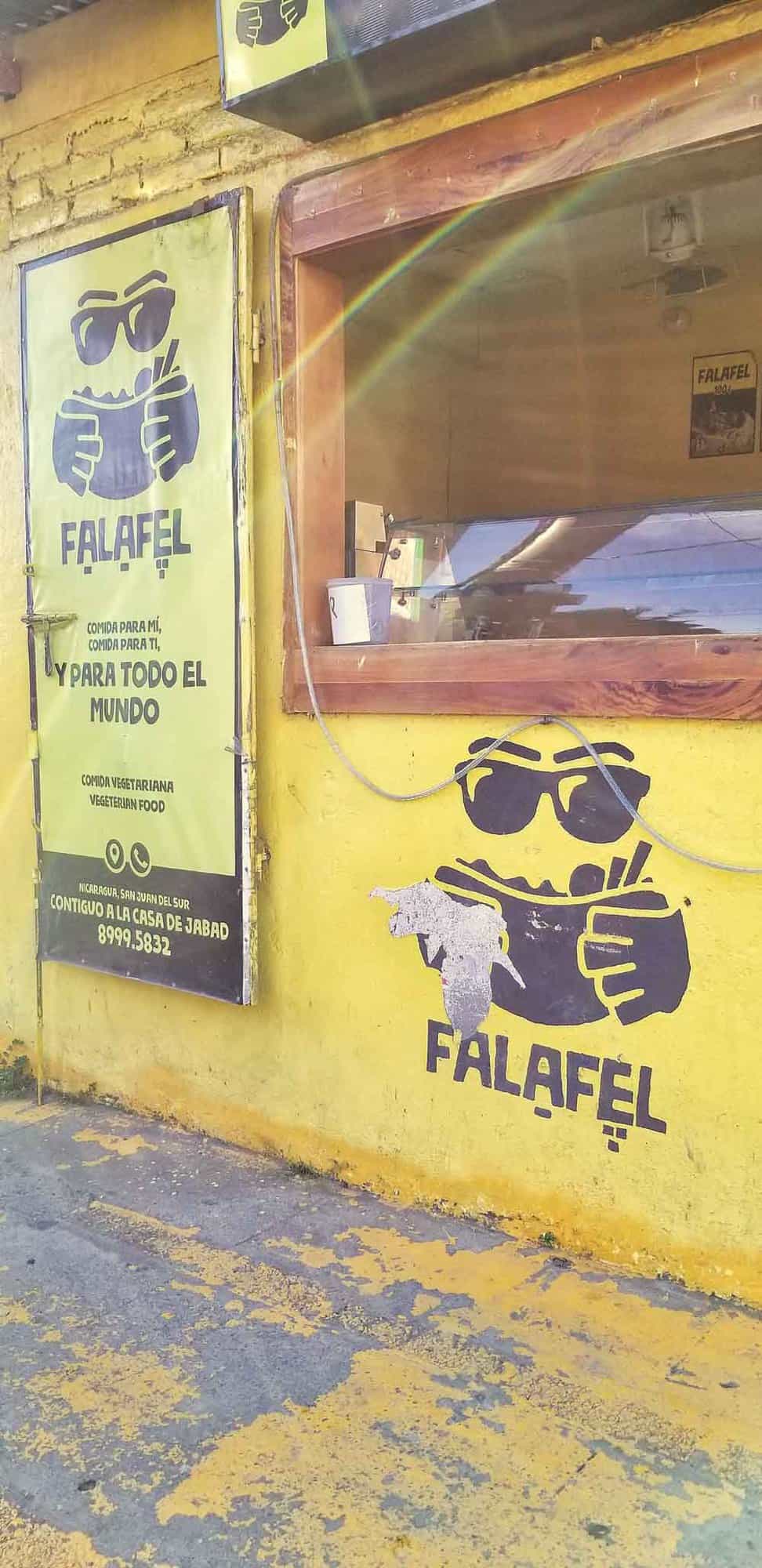 We personally can't wait to go back to enjoy all these restaurants on repeat after days of surfing! Hope you enjoy these restaurants too and let us know in the comments if there are any others you think we should try!!
Pin for later!