When I started travelling to San Diego for work there was one thing on my bucket list: Tijuana! Now I wasn't looking for the OC version of driving down for all you can drink margaritas before you have a valid 21 yr ID, nor did I have any interest in some of the more sultry attractions. I really was mostly interested in tacos. 🌮 A Taco Run from San Diego to Tijuana, is what this trip was.
Jump to 7 Tips for a Taco Run from San Diego to Tijuana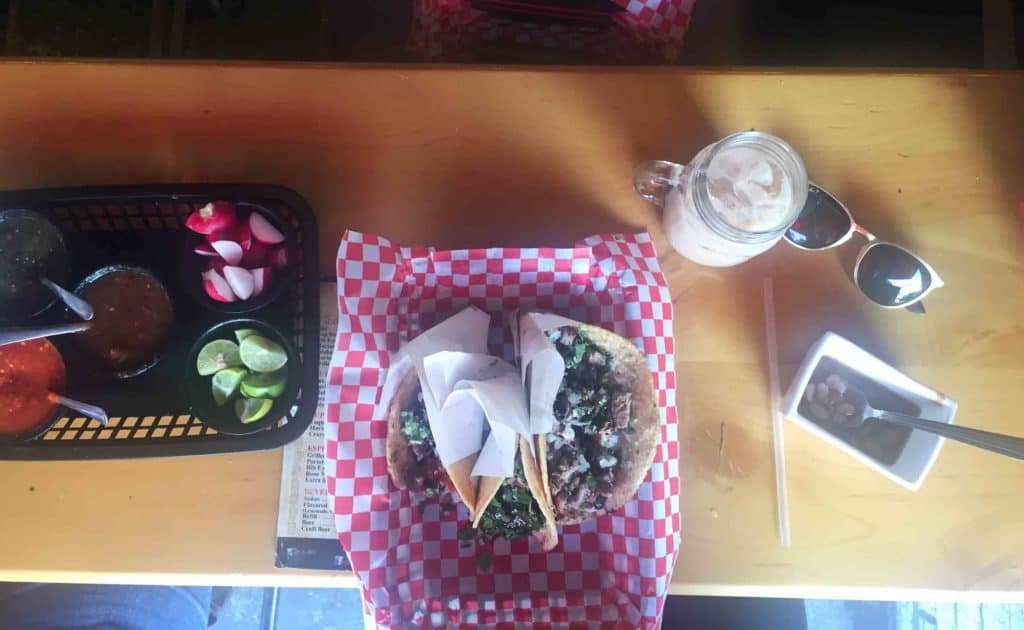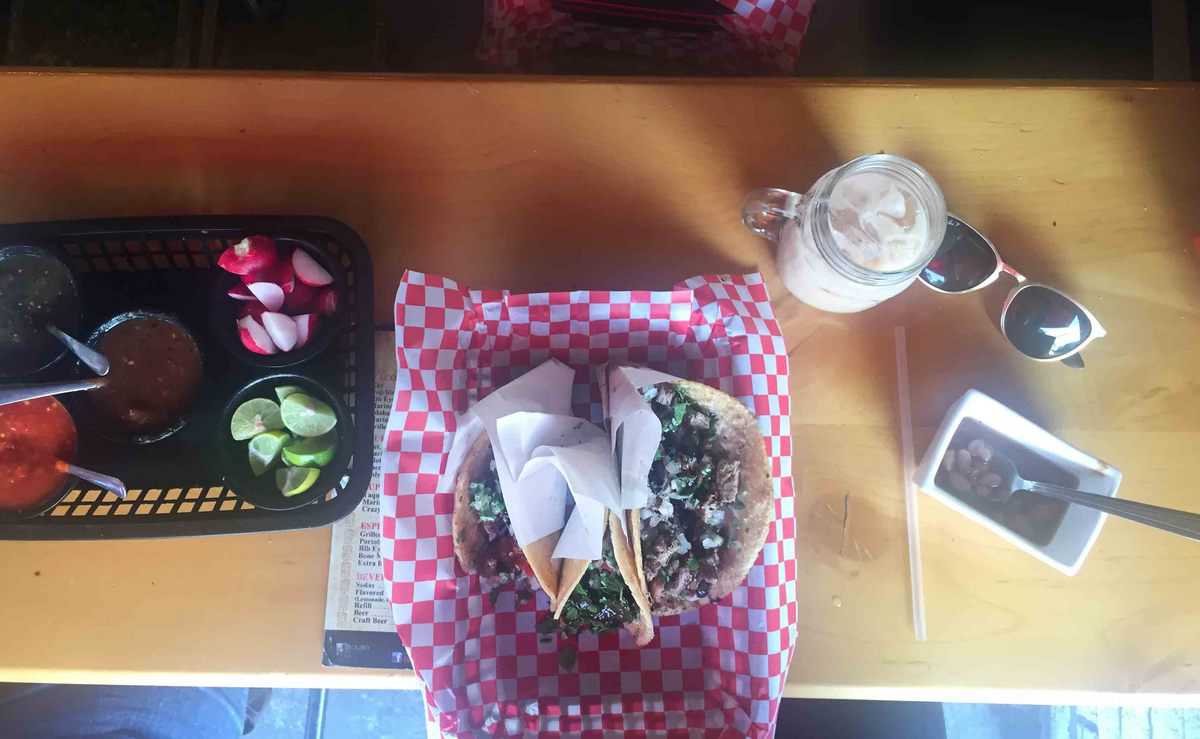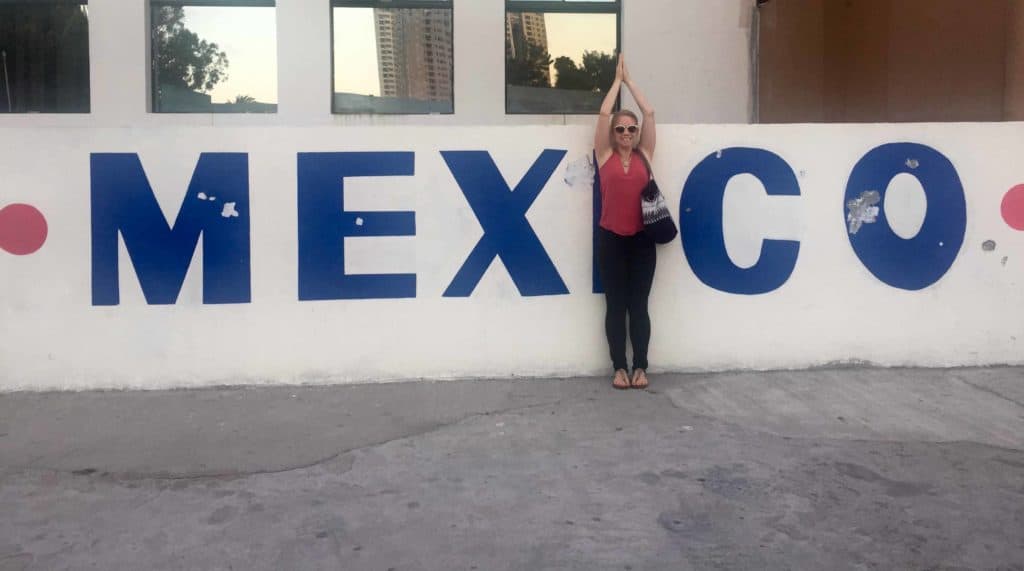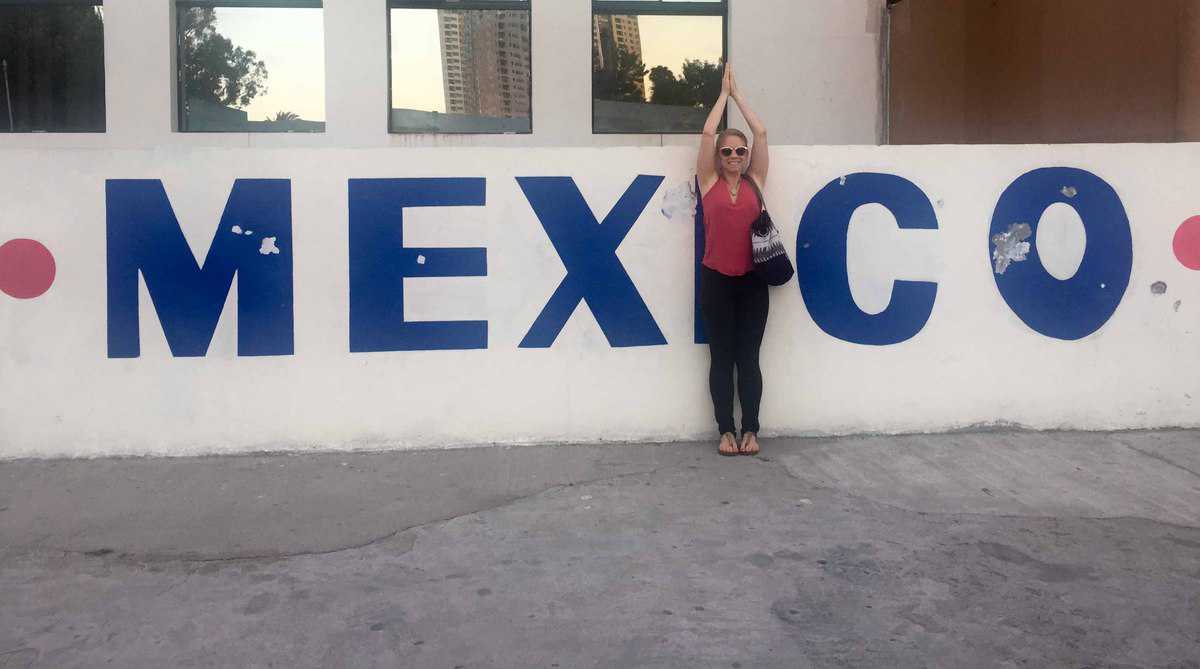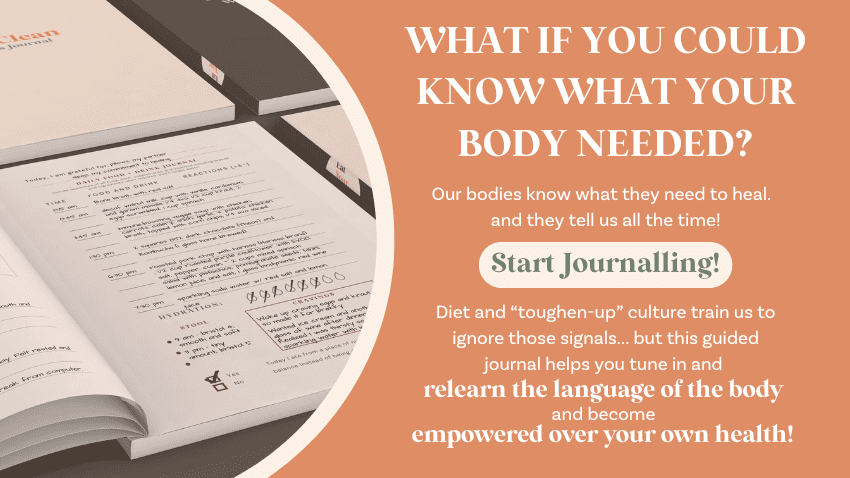 Crossing the border by foot came with heaps of warnings from colleagues and subtle chastising: "I hope you make it back" or "call me if you get stuck!" This comes from years of horror stories of friends driving from San Diego to Tijuana: mostly variations of people getting jailed if they don't have money to bribe the cops or people getting stopped for no reason and bribing the cops. I won't say I ignored the advice. We made sure to "reduce the risk" as one might say and not bring or wear anything flashy or overly expensive. But I've been to Mexico several times, and even hitchhiked there twice (sorry Mom! I'm ok!) and nothing bad came of it. So for me , walking to Tijuana was all excitement, little reservation.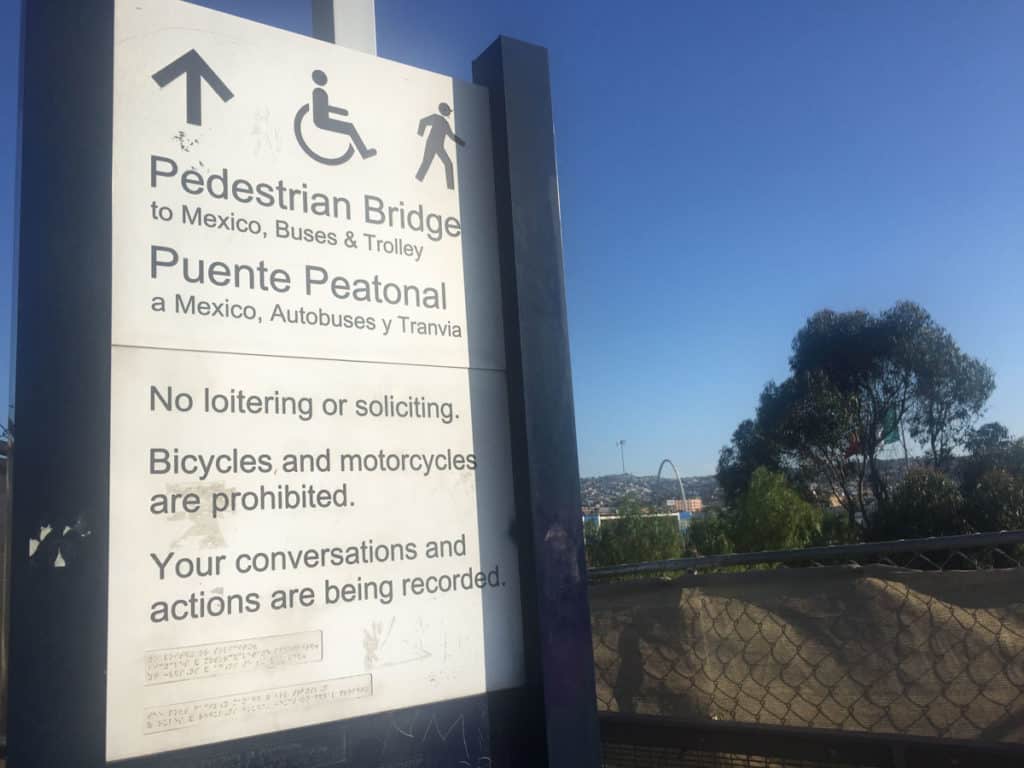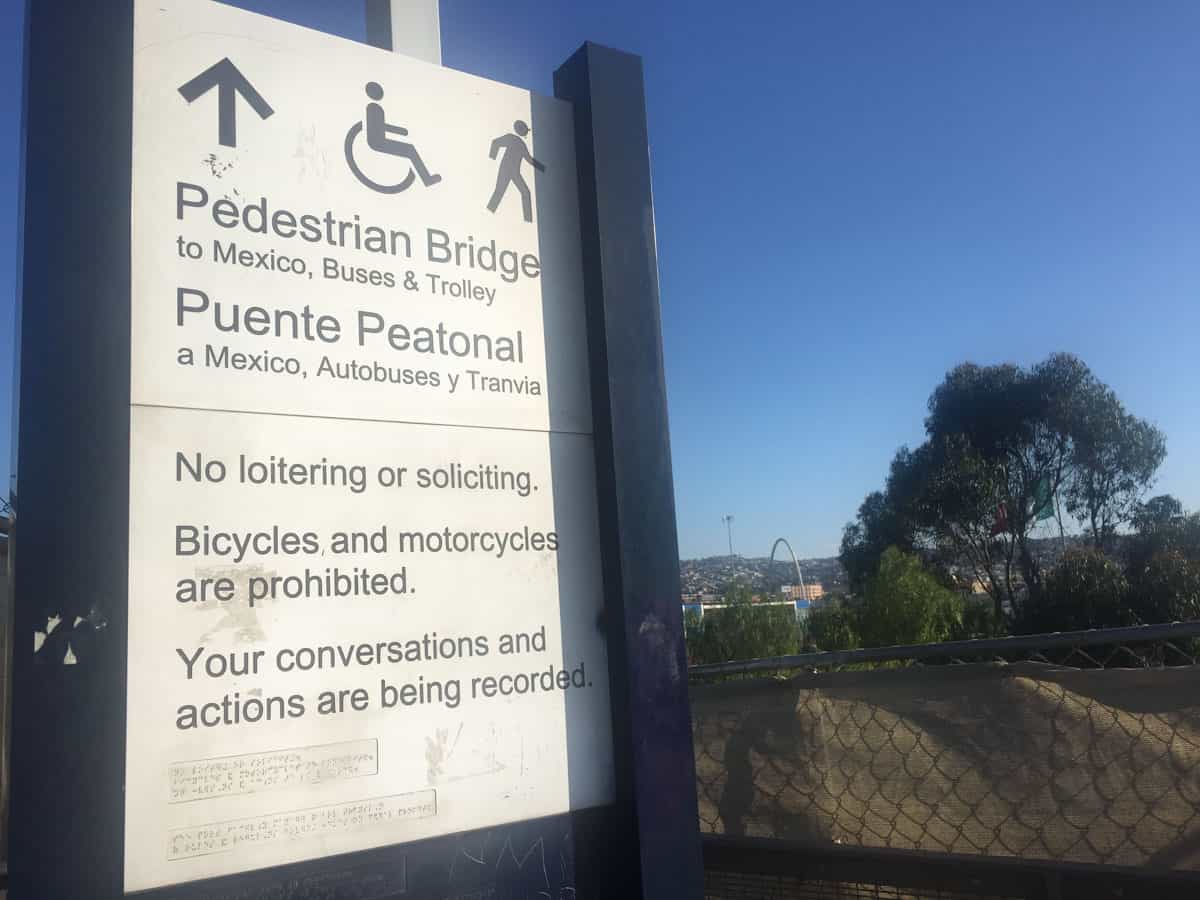 We had literally zero plans once we got from San Diego to Tijuana, except to find tacos. I was so concerned about remembering my passport and making sure that we could cross the border that I forgot to look up anything to do once we arrived! It turns out, there's not a whole lot to do within walking distance of the San Diego Tijuana border.
Crossing the Border for a Taco Run from San Diego to Tijuana
We entered Mexico via the San Ysidrio pedestrian bridge. There are two bridges: the original one and the new pedwest. We had assumed you could go on either side but they are both one way. The original (east of I-5 and I-805) gets you to Mexico and the new pedwest on the other side of the highway closer to the parking lots is where you will return to the states.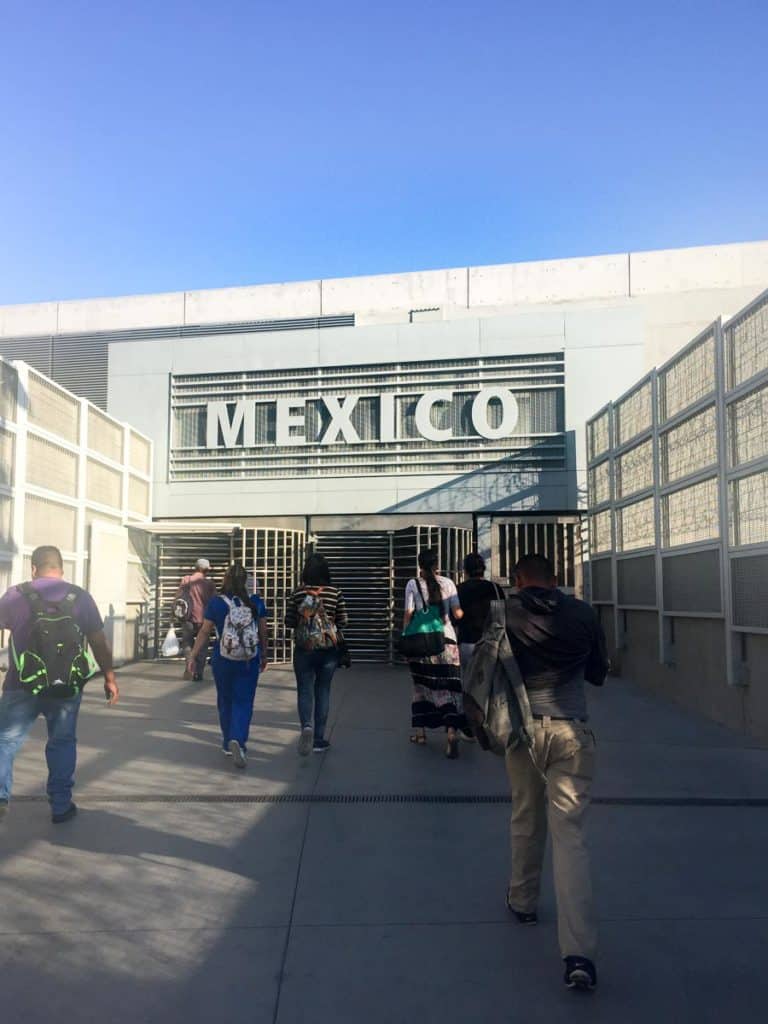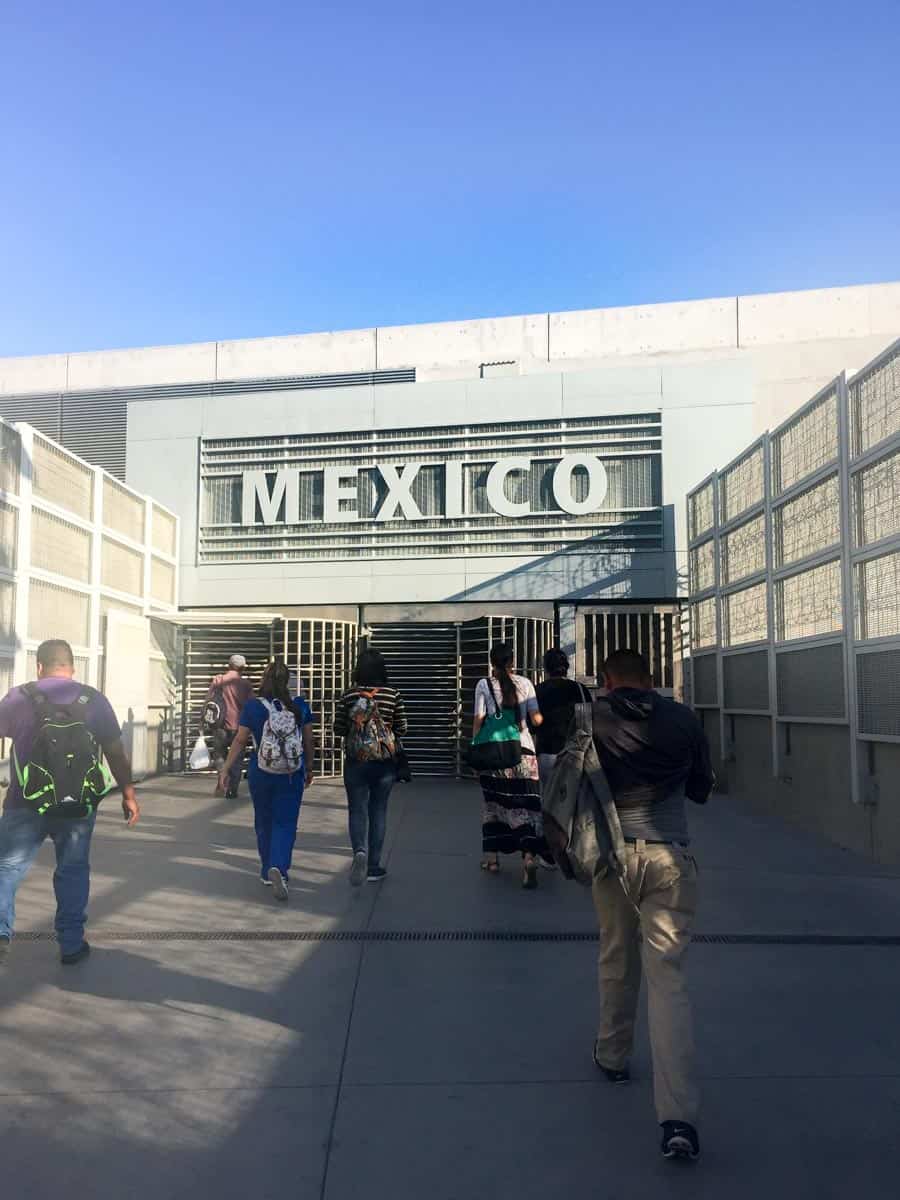 Driving through rush hour San Diego traffic was the biggest obstacle in getting to Tijuana. After doing that, it was easy peasy to walk into Mexico. Rental cars aren't allowed across the border so we parked right at the border. There are lots of parking lots set up at the San Camino exit off south I-5 (the last exit before Mexico!) Don't miss the exit! You won't get stuck in Mexico, but you'll get stuck in long lines of immigration review before the turnaround. Worse in my opinion!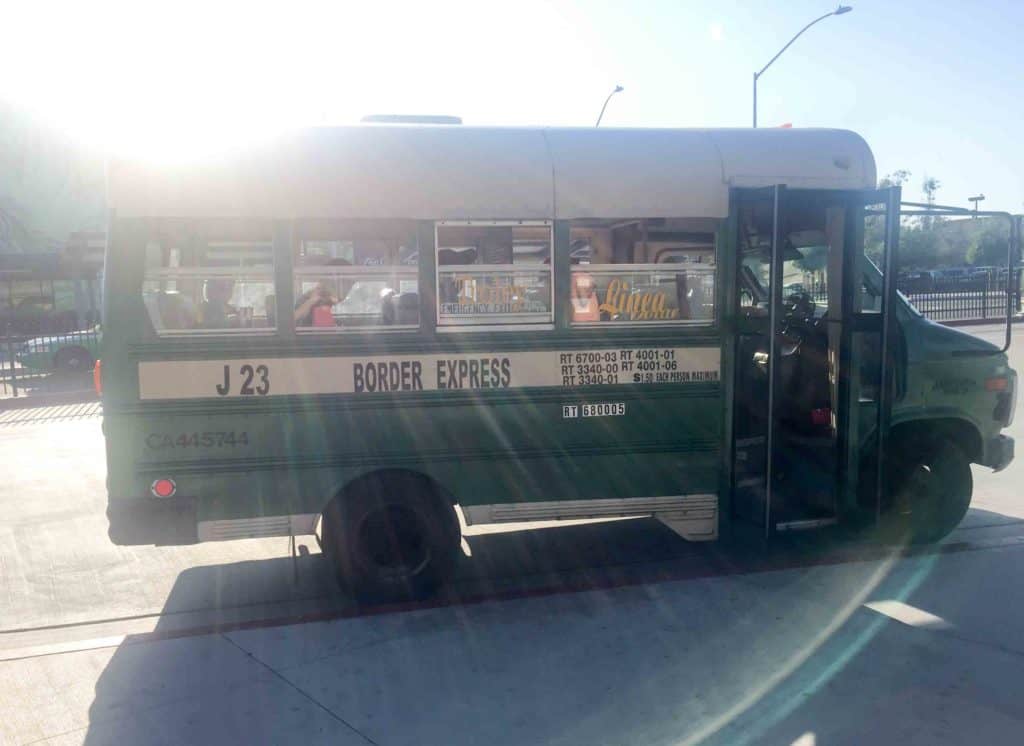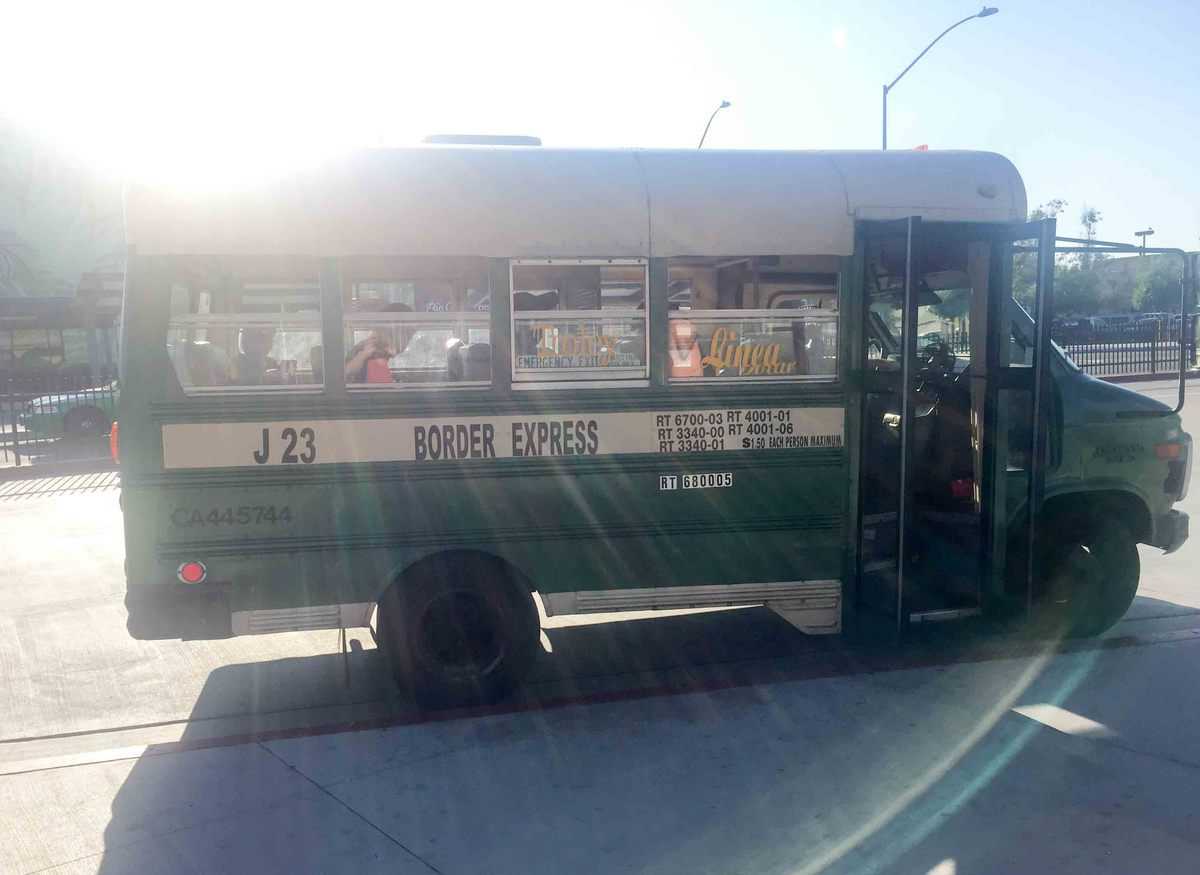 Once you get off the San Camino exit, you turn right and you will find a 24 hour parking lot with surveillance cameras for $7 a day. This is where you will park your car when you cross the border by foot. This area is basically set up for this kind of activity. You'll know you're in the right place because the world's largest Mexican flag will be swaying in the wind right behind the oh-so-American outlet mall. There are plenty of parking lots for people crossing the border and even a little bus running between the two ports of entry.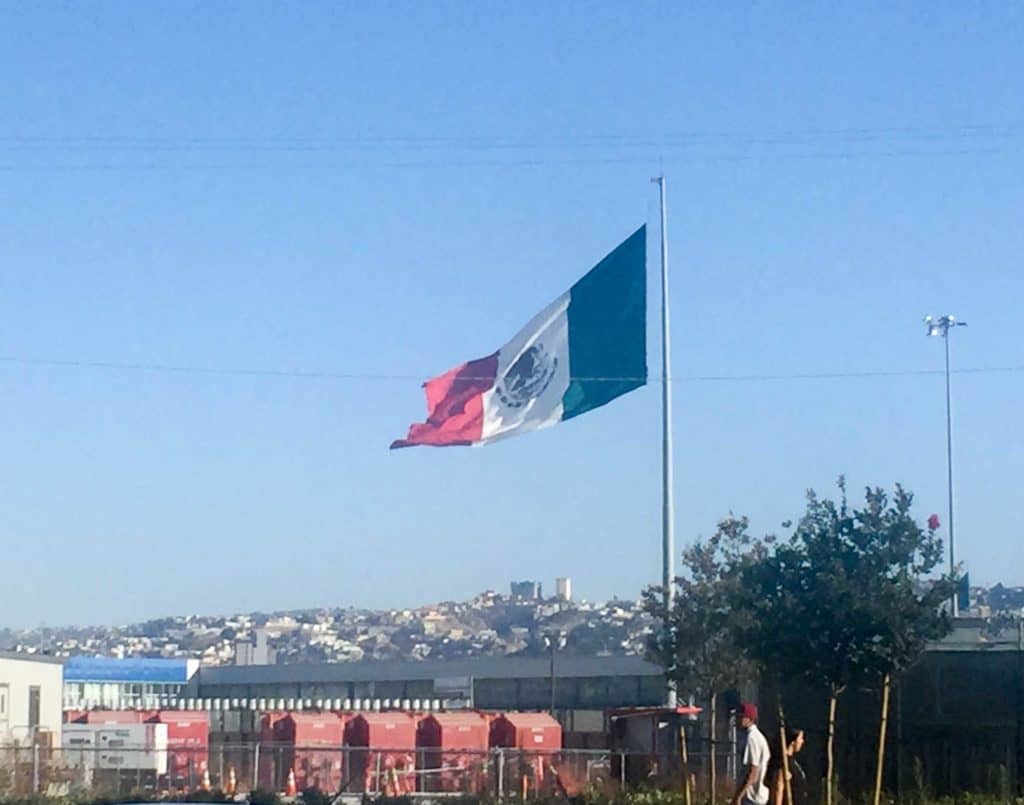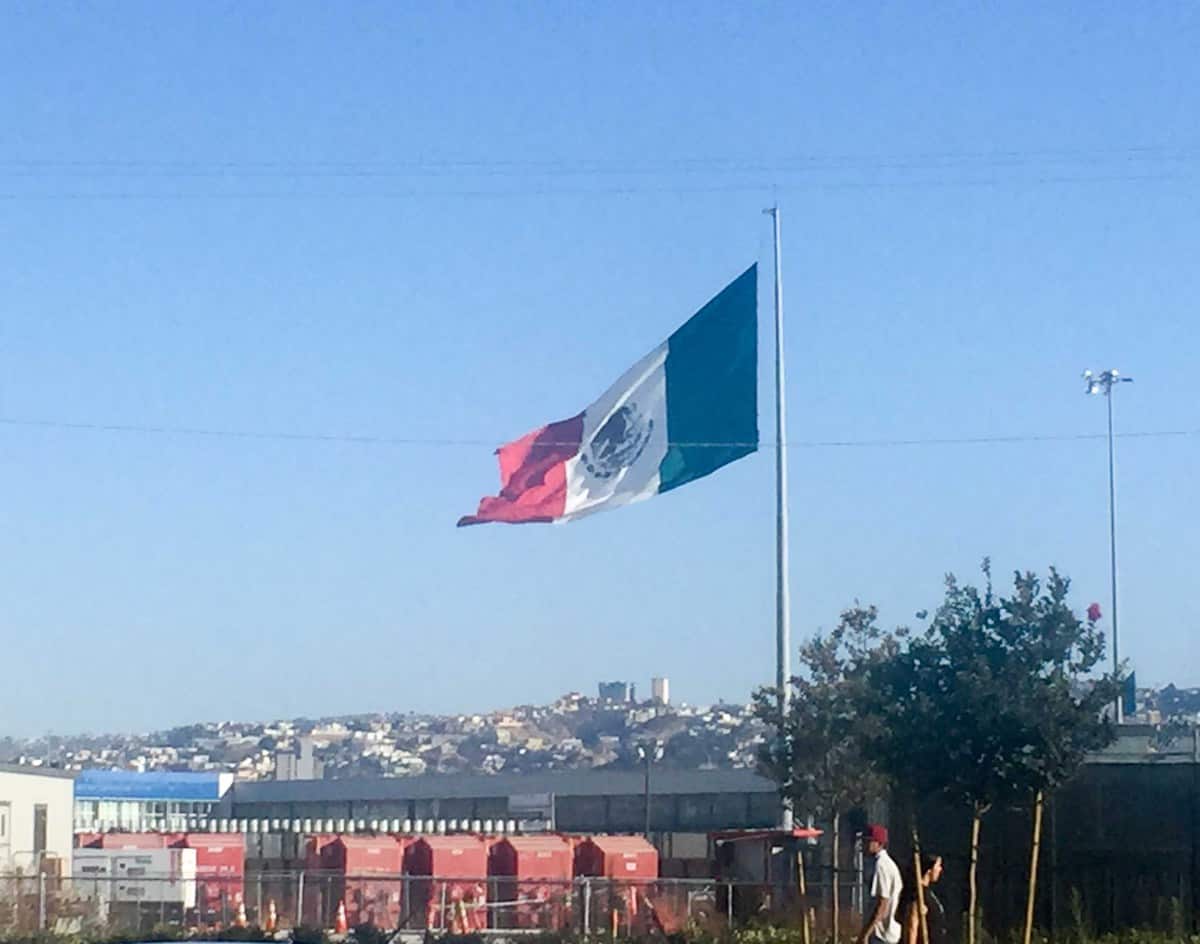 The Border Zone of Tijuana – aka a Search for Tacos
We walked right from our parked car onto the pedestrian bridge and into Mexico! 15 minutes later, greeted by street stands of hot dogs, flautas, and tamales, we set out on our quest to find tacos. Since we drove down I-5 after work through heavy traffic, we only had an hour in Mexico before sunset. That meant we didn't venture too far. Next time, I'm going to Avenida Revolucion though!
We saw a few lovely roundabouts adorned with statues and manicured lawns, a few savings marts, a piñata shop, grocery store, several casinos and a couple of little restaurants.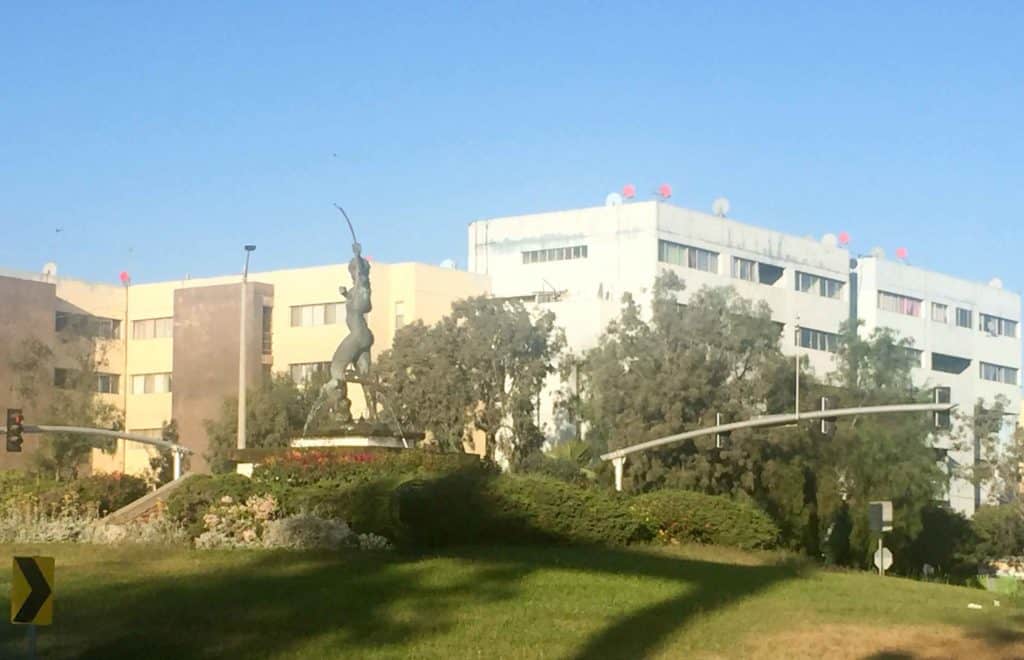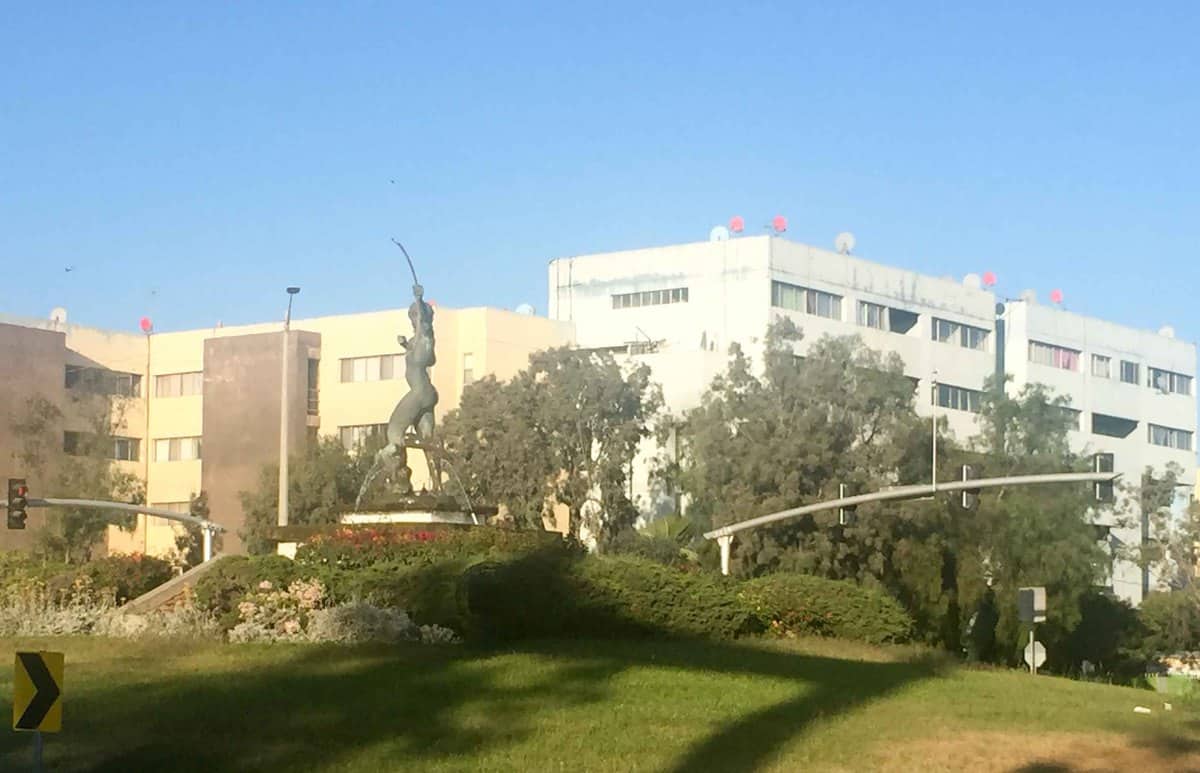 We chose Taqualli Urban Tacos, or Taqueria Taqualli, and it did not disappoint! When we showed up they were grilling tomatillos on an open flame for their homemade salsas. We got to sit at the bar which is on the street looking over the kitchen into the restaurant. The tacos were on point and the aqua fresca was amazing! Sweet hints of cinnamon and spice flavored the agua fresca cebada, and I would definitely recommend it. It was like a less creamy horchata.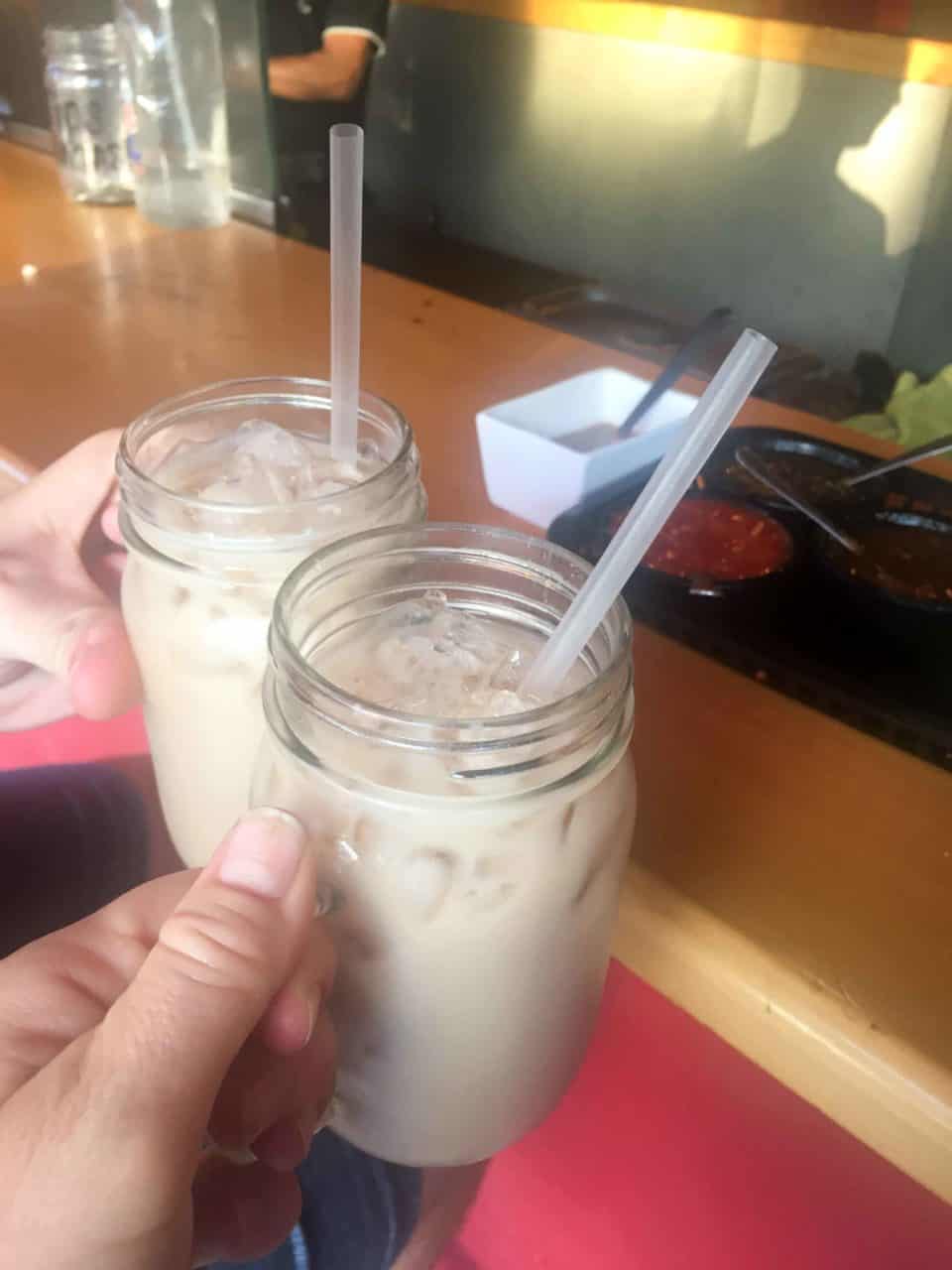 I got the tripa, adobada and taqualli tacos. All came on freshly made corn tortillas with onions, cilantro and avocado. The taqualli taco was massive, with roasted poblanos and cheese in addition to the rib eye steak. The corn tortillas were rolled on site on a little tortilla roller before being cooked on the griddle. The whole thing was great and incredibly easy.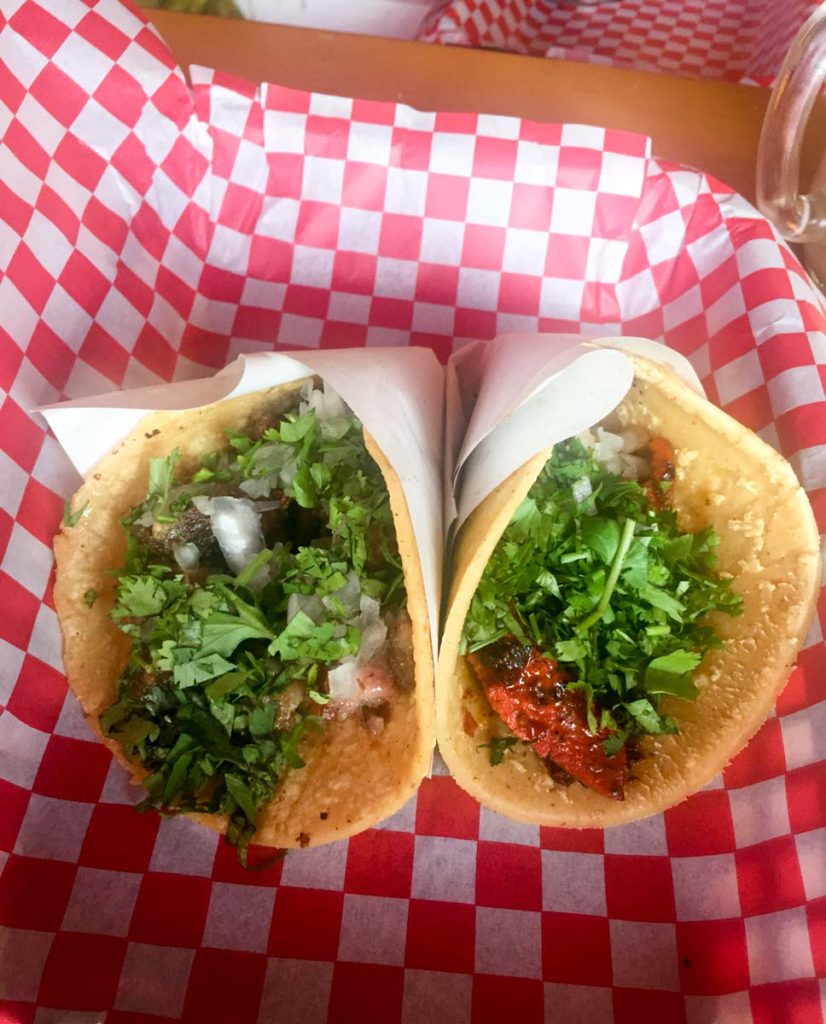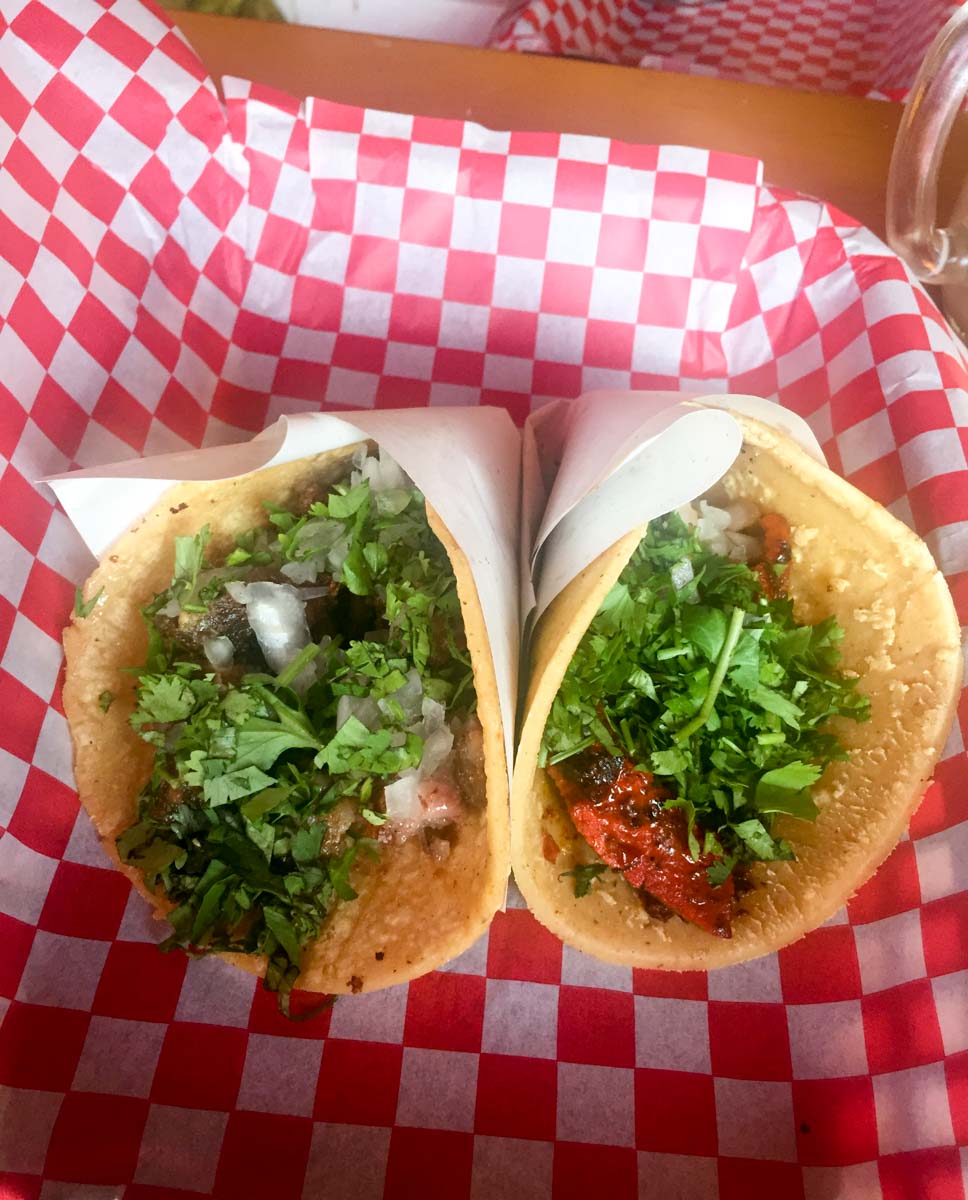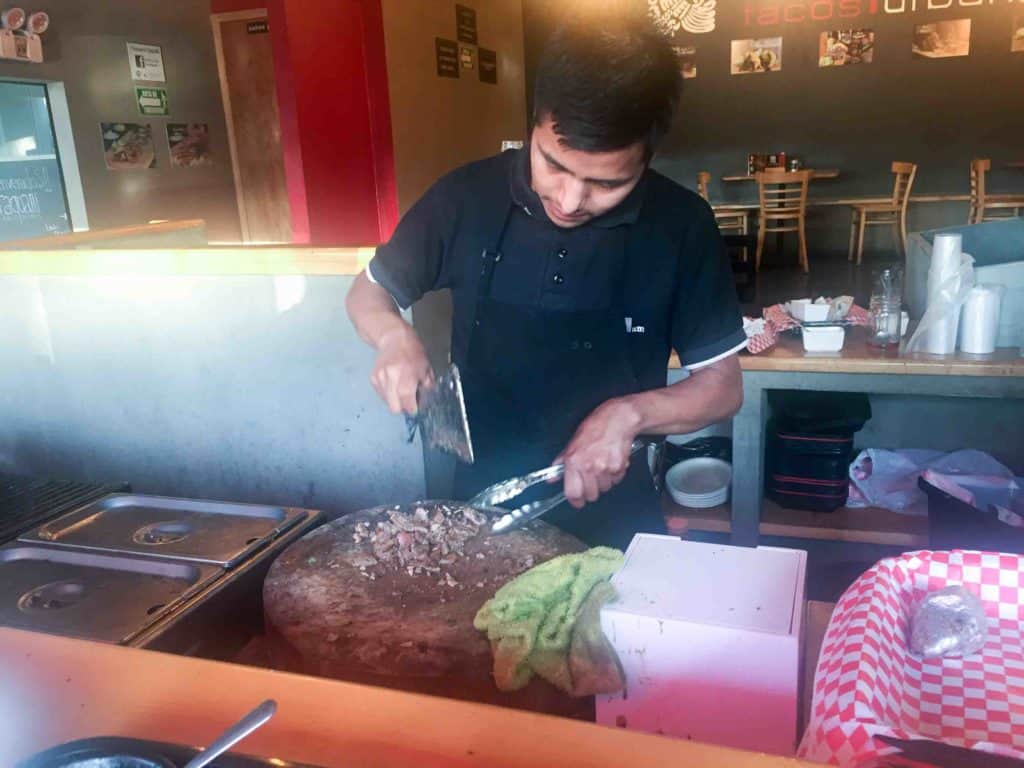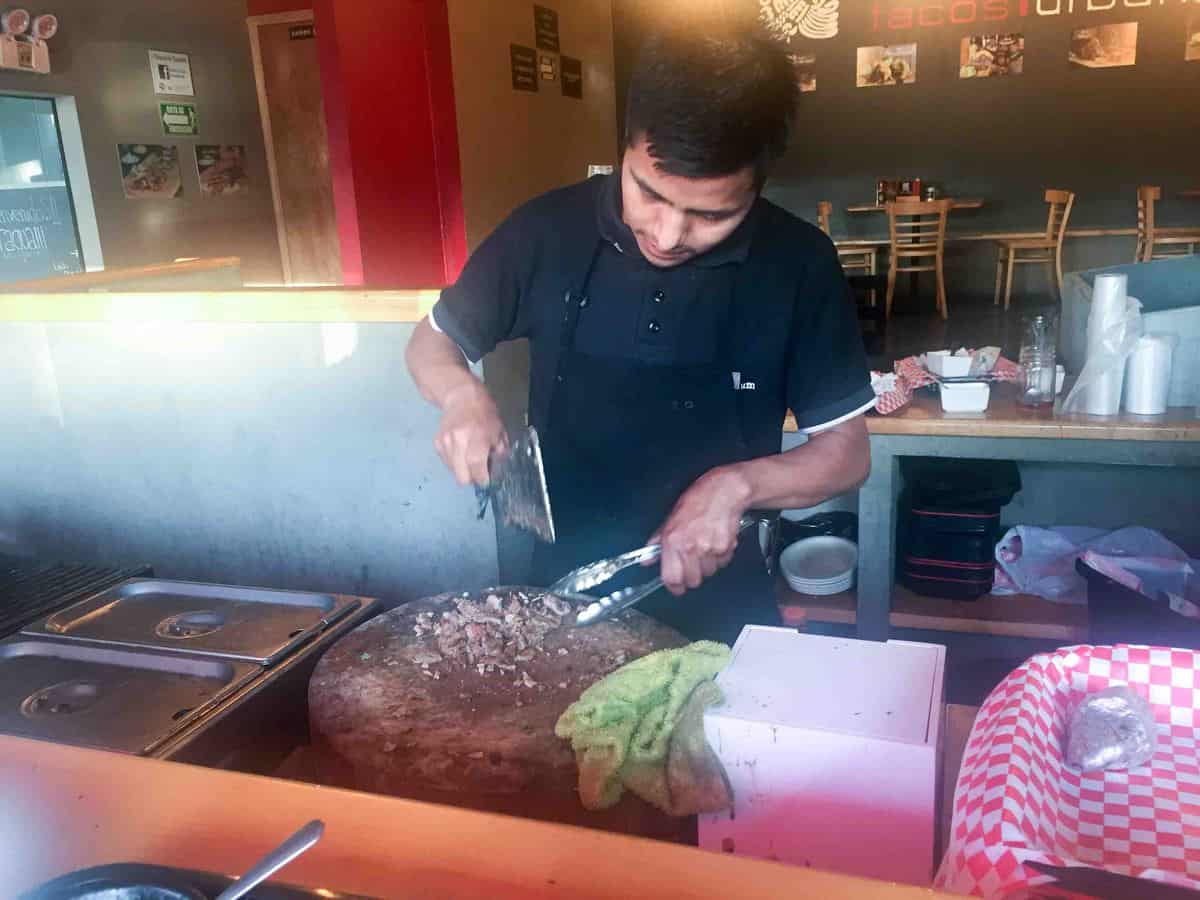 The best part might be the price. A typical dinner in San Diego is not cheap, and at least 15 dollars per person. We got 6 large tacos feeding two grown adults and 2 drinks for just 12 bucks. And hey were delicious and cooked fresh! By far the cheapest meal so far during my time in San Diego. Often my breakfast smoothie is more than that!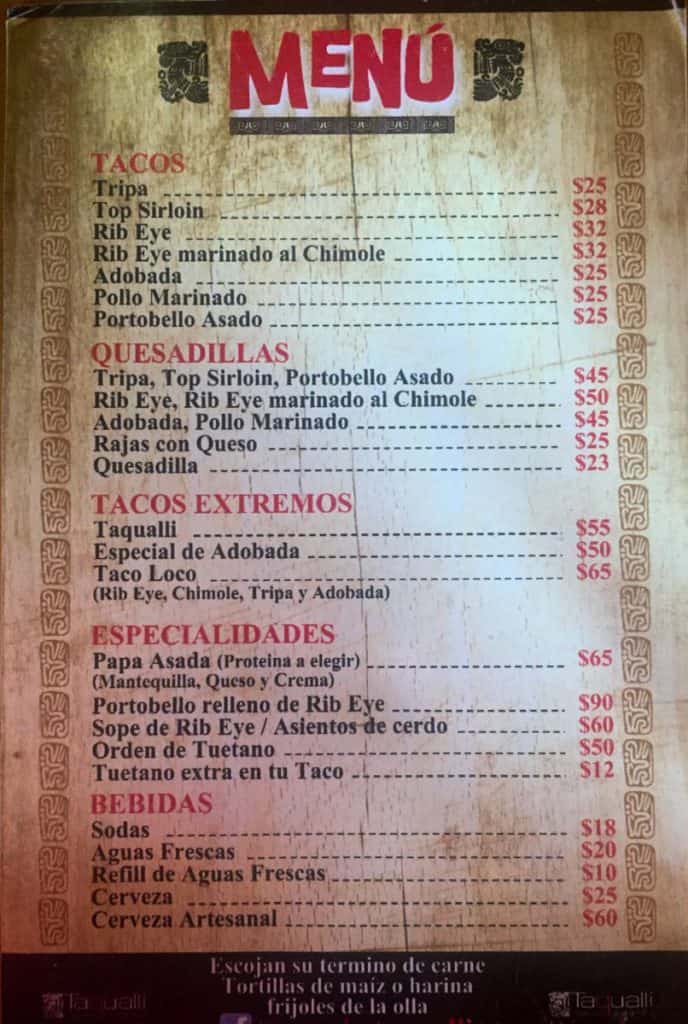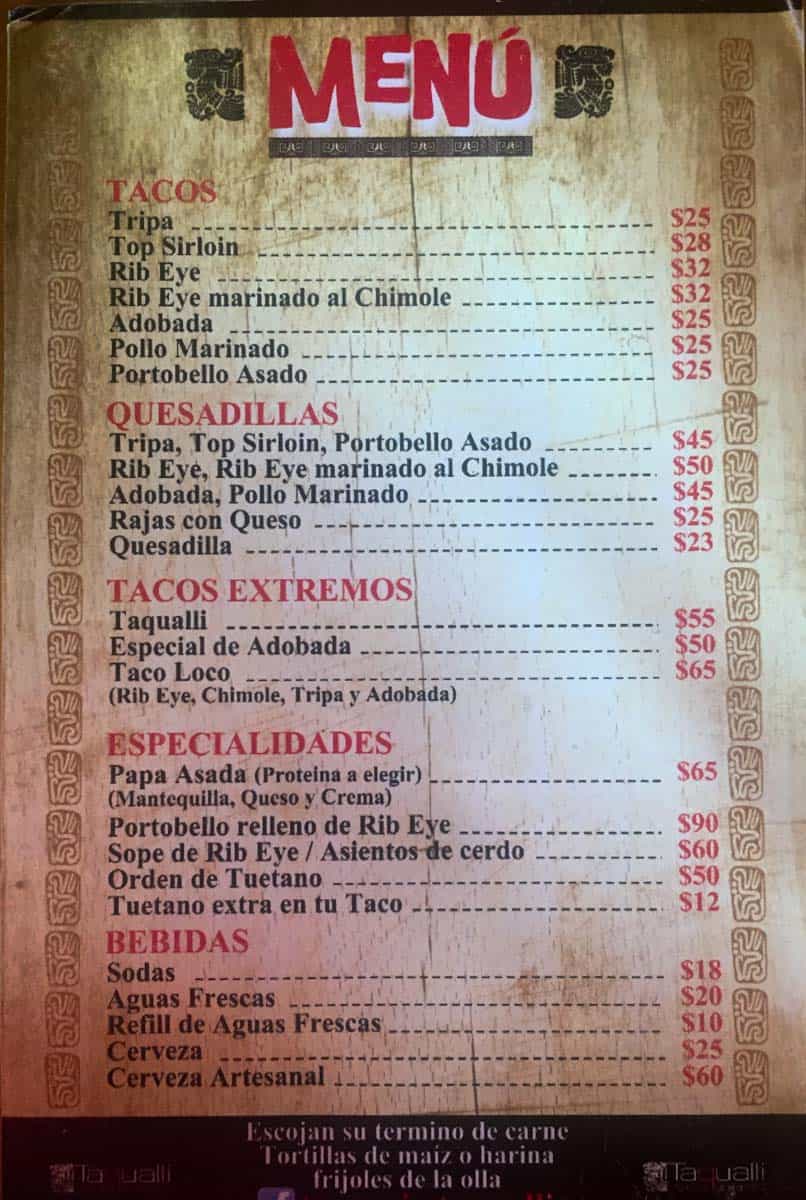 (prices are in pesos)
Returning to San Diego from Tijuana
Walking out of Tijuana and back towards the US we found ourselves lost in a weird outdoor mall. It was like a strip mall version of the impulse aisle in the grocery store, waiting for american tourists to buy something before heading home. Multiple pharmacies, bars and trinket shops lined the road back, beckoning US citizens to buy a souvenir or have a margarita.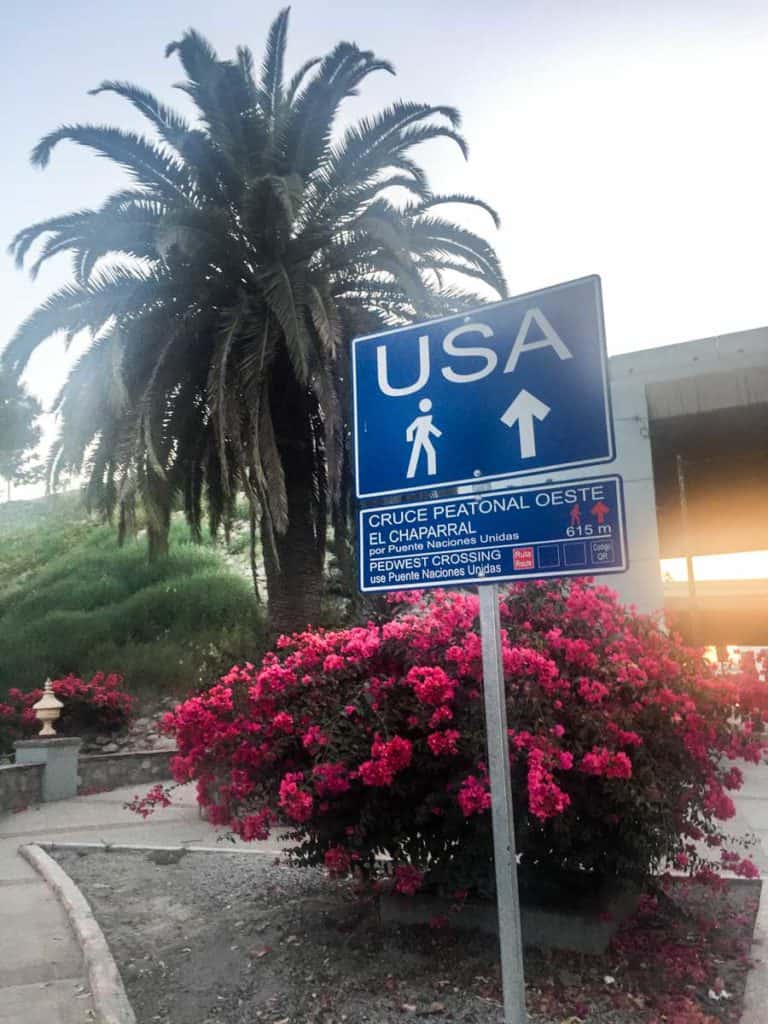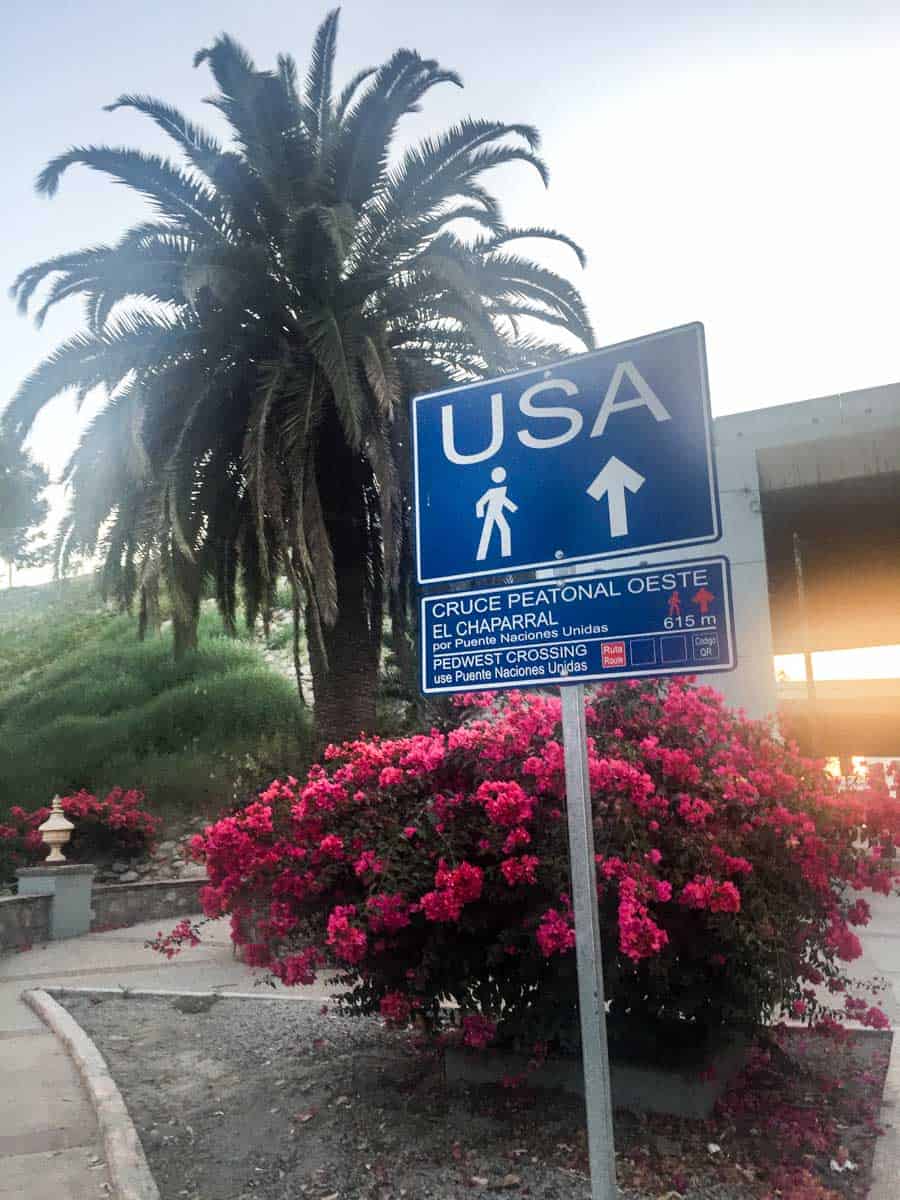 As usual, the US custom patrol was serious and concerned about our entry, but not more than any other port of entry. We made it back, got some water at the outlet malls, and nestled back into a typical evening after work: mainly driving home and sleeping.
7 Tips for a Taco Run from San Diego to Tijuana:
Remember your passport
Carry a bag for souvenirs, passports and your water bottle
Park in the US and walk across. You can catch a taxi or bus once there if needed
Get a little farther into town and don't hang out RIGHT by the border
Don't be too scared- Mexico is great and you'll have a great time!
But still be smart and go in the daylight 🙂
Eat Tacos
Sharing is Caring — Pin for Later!