Bowls have been very popular these days, whether it is quinoa bowls, whole grain bowls or cauliflower bowls. And there's good reason. It's basically taking a salad to the next level - to that place where you can really enjoy it and feel like you are eating something delicious and filling! But we need to see more Paleo Breakfast Bowls in our lives!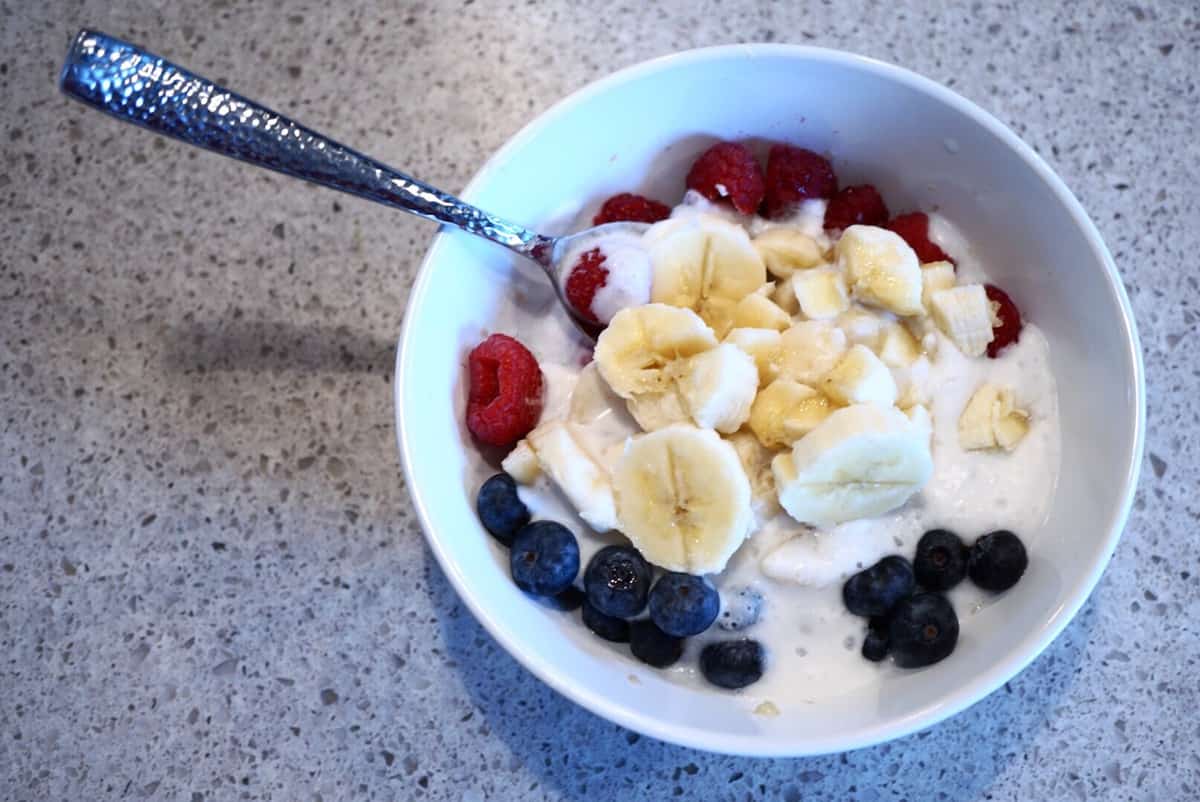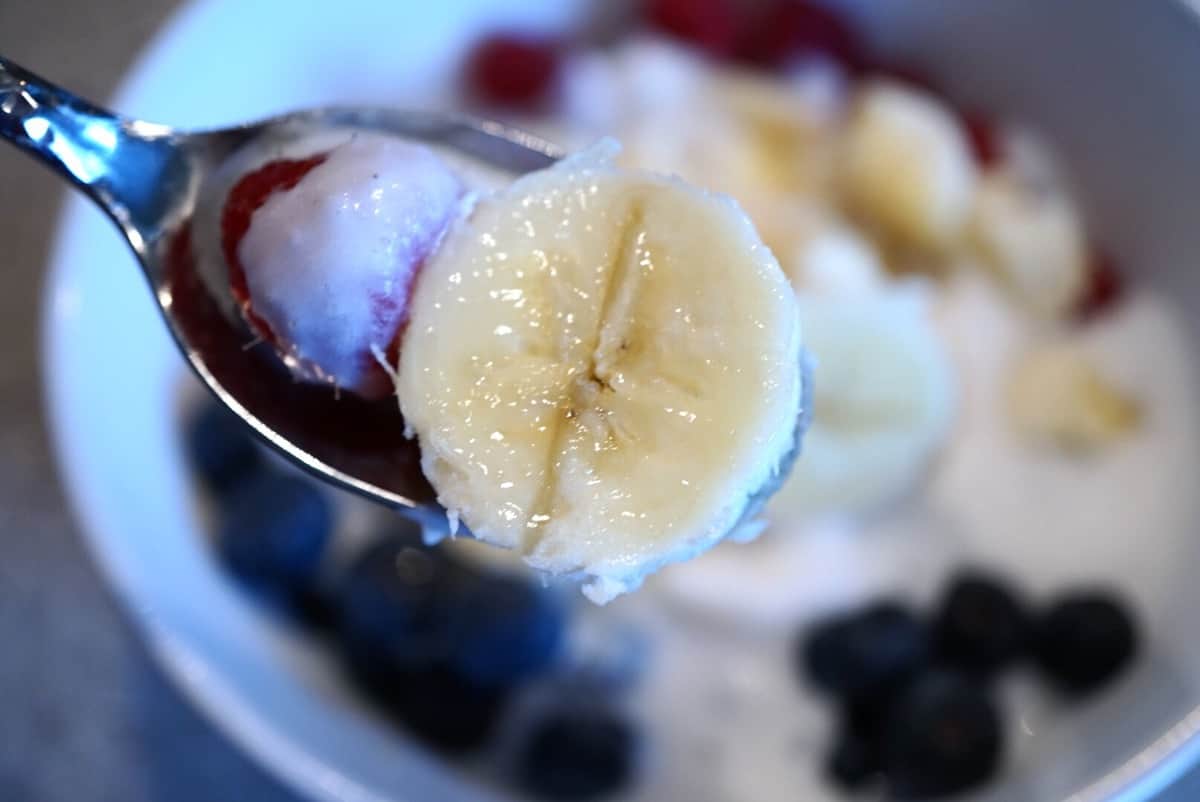 I think Breakfast is starting to feel a little left out. Breakfast bowls are typically reserved for cereal and granola and there is none of that when you are eating your way clean. So why not take the cereal out of the bowl and keep all the good stuff?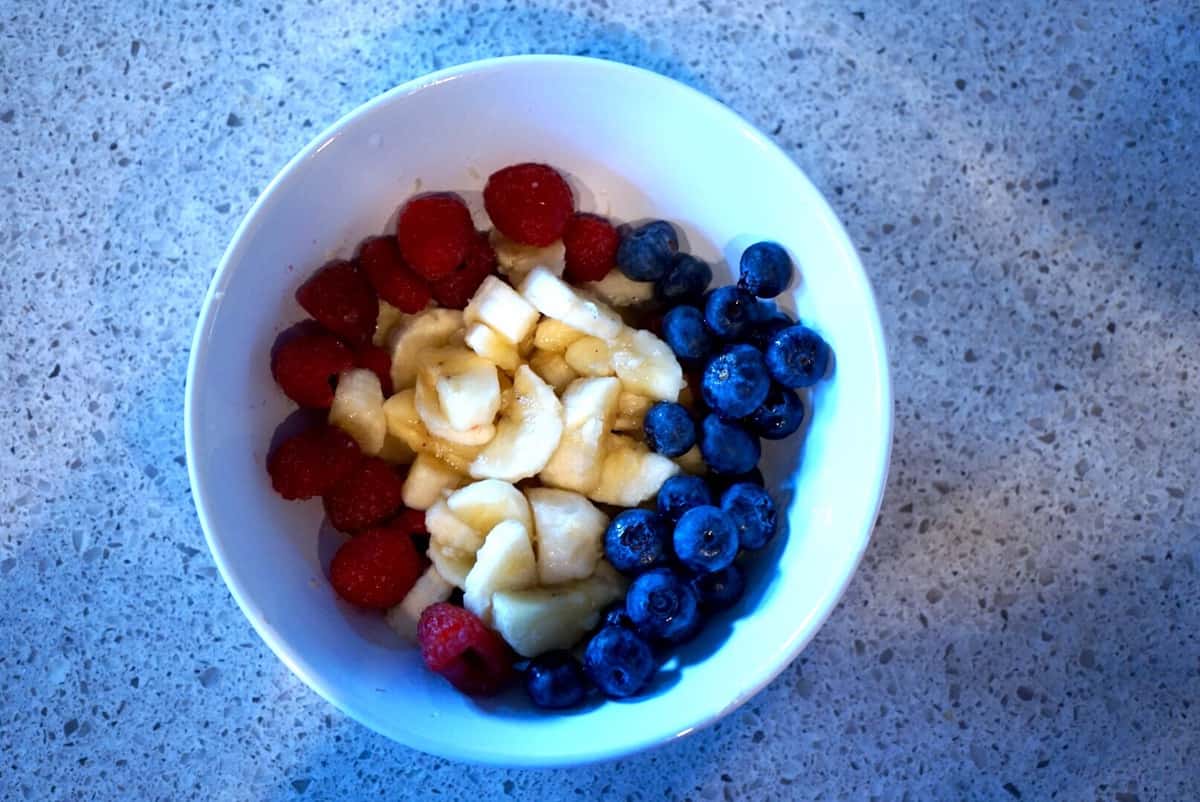 The key to these bowls is the whipped coconut milk. I throw the coconut milk into a magic bullet for 15 seconds before I pour it on top of the fruit. The result is a rich and creamy froth that really transforms the bowl into a decadent dish.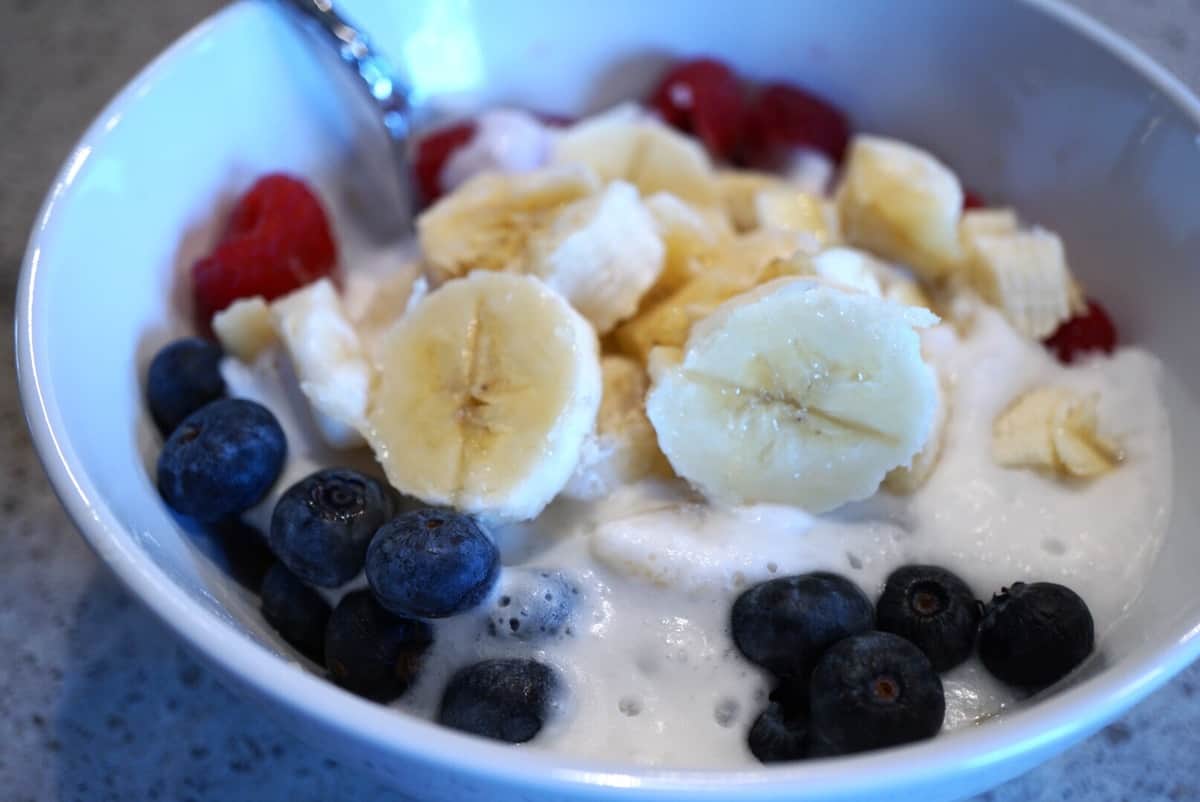 The base is always bananas and it usually contains coconut flakes. Then I add whatever additional berries I have in the house. Or if I am feeling like pushing the rules, a few home-made chocolate chips. Shhhhh!!
You can also change this up to match your mood and your day. If you are going to need more energy, throw some chia seeds on top. If you are feeling sluggish, try some flax seeds. Starving? add another banana or more coconut flakes. Throw in blueberries, kiwiberries, strawberries, raspberries, peaches or any other fruit!
If you're gonna go for the cereal bit in addition to the amazing fruit and coconut milk, then try out some homemade cereal, like this Homemade Paleo Cinnamon Toast Crunch from Food Faith Fitness.
Serves: 1 (easily doubled, tripled, quadrupled, etc)
--Paleo Breakfast Bowls Recipe--
Ingredients:
banana, 1
coconut flakes, 1 tbsp (unsweetened, dehydrated coconut)
berries, 1/4 cup (i like blueberries best; used a blue and ras combo today)
coconut milk, 1/2 cup, refrigerated
Tools:
Directions:
slice banana and place in bowl
top with coconut slices and other toppings: berries, coconut and anything else you have that sounds good
pour the coconut milk in the magic bullet and pulse for 15-20 seconds until frothy at the top. You'll know it's ready when small little bubbles form. (optional)
pour the milk on top
serve and enjoy!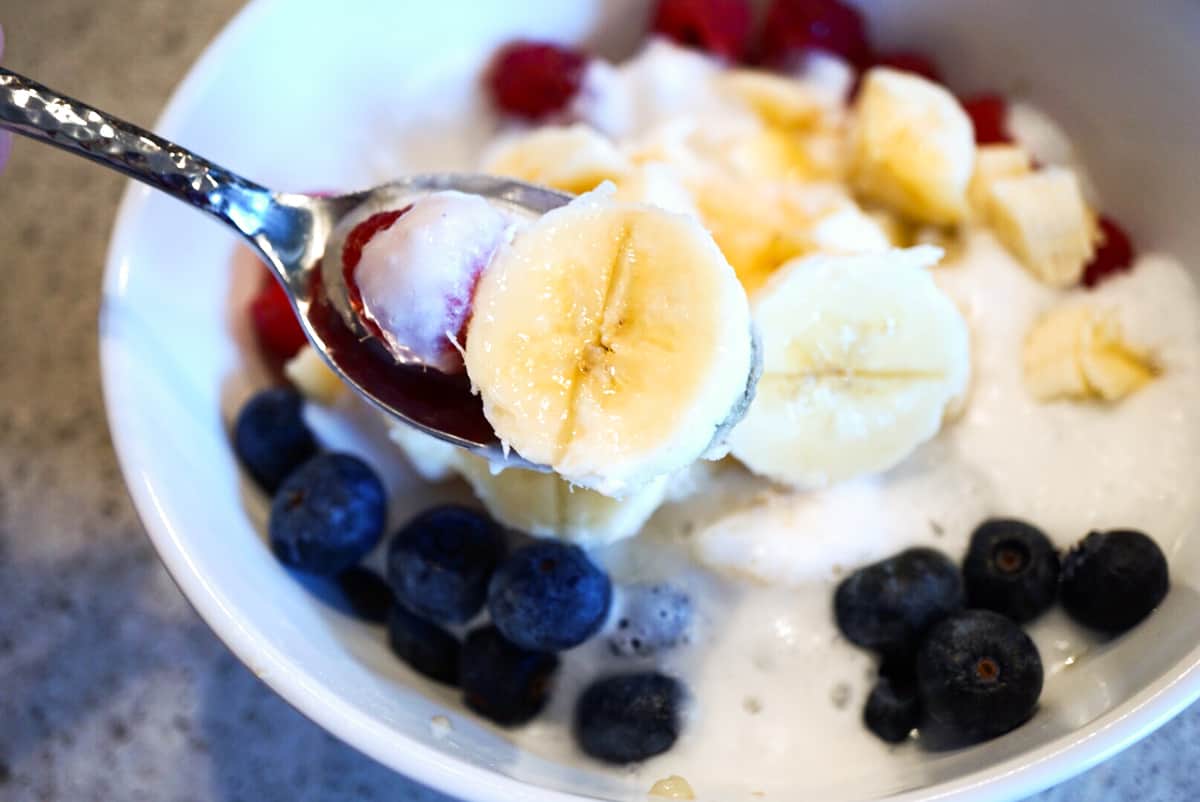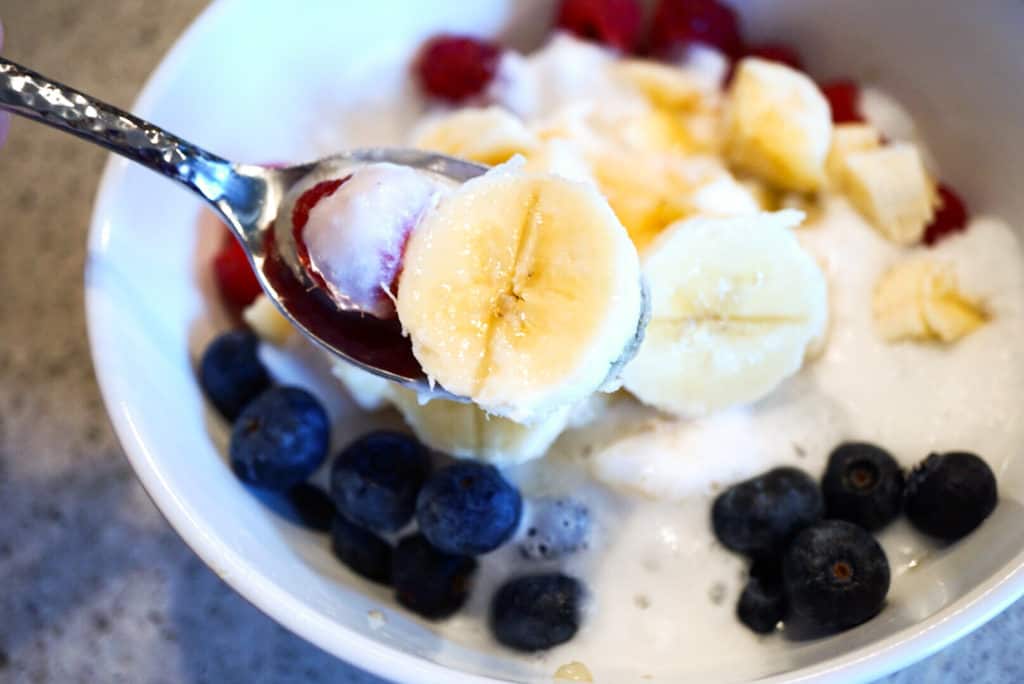 Like the Idea? Pin it for Later!