For years I thought it would be too difficult to make a good curry paste. Or, that I'd have to make an expensive and timely trip to a specialty market to get the right ingredients.
But then I tried a Thai green curry paste with the ingredients I could find, and magic happened.
Turns out, it's freaking fantastic, super easy to make, and comes from items I tend to just have on hand: limes, basil, peppers, ginger, coriander, cumin, and fish sauce.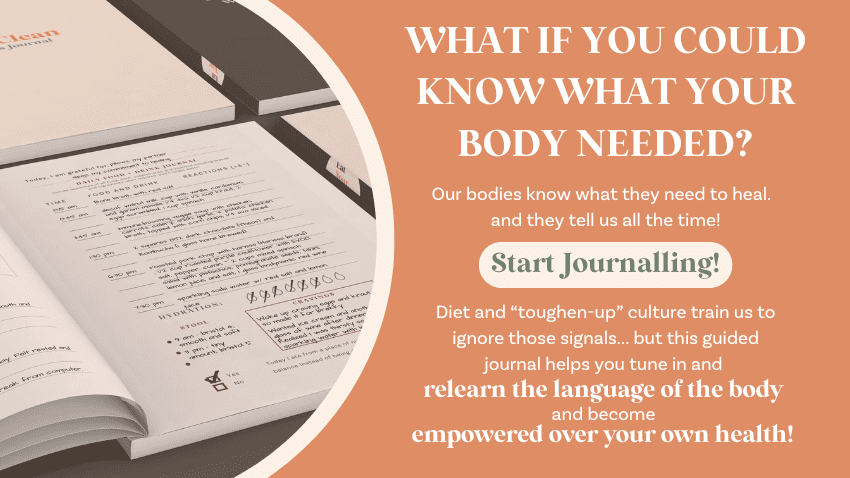 In fact, I love making this from the garden harvest! And it is the best way I've ever found to use bolted cilantro.
How to use the Green Curry Paste
You can use this paste just like you would use a store-bought paste in recipes. It is more liquidy than most store-bought pastes, so you may need to slightly decrease the liquid at first.
However, I've never found that I need to make any material change to the dishes I'm making because of the paste's viscosity. Mostly I'm making curries or soups which are already full of water so it's an immaterial difference.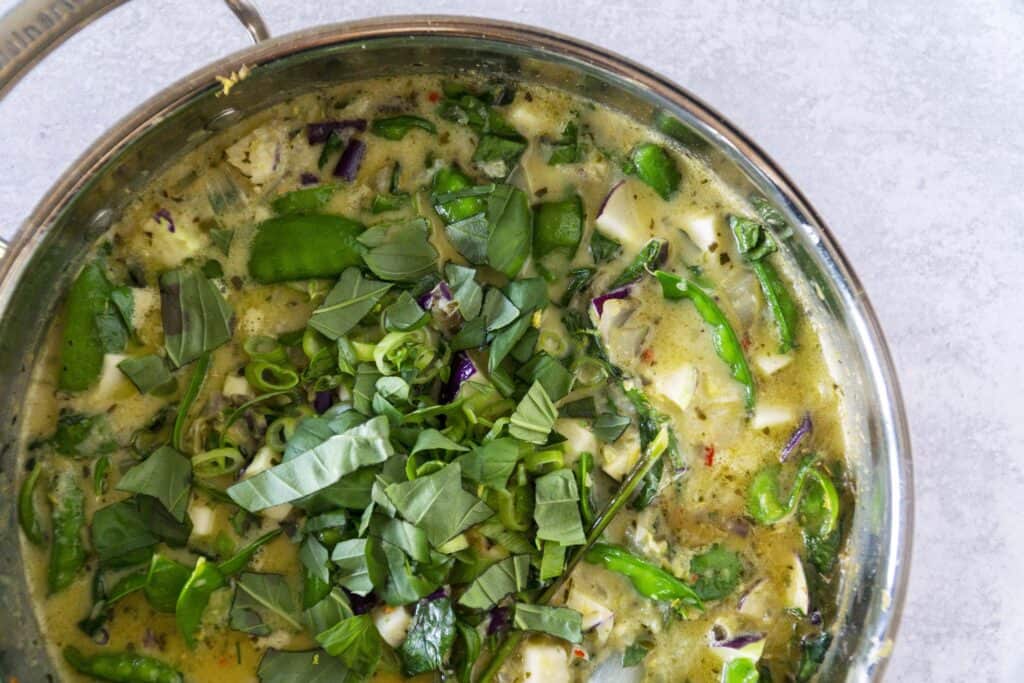 Saute the paste for the best flavor
For curries, it is best to saute the paste first in a little fish oil and potentially a little olive oil. This brings out all of the flavors and aromas of the curry so they play stronger in the final dish.
Optionally, you can add a little extra virgin olive oil to the sauce for a richer flavor and build in oil.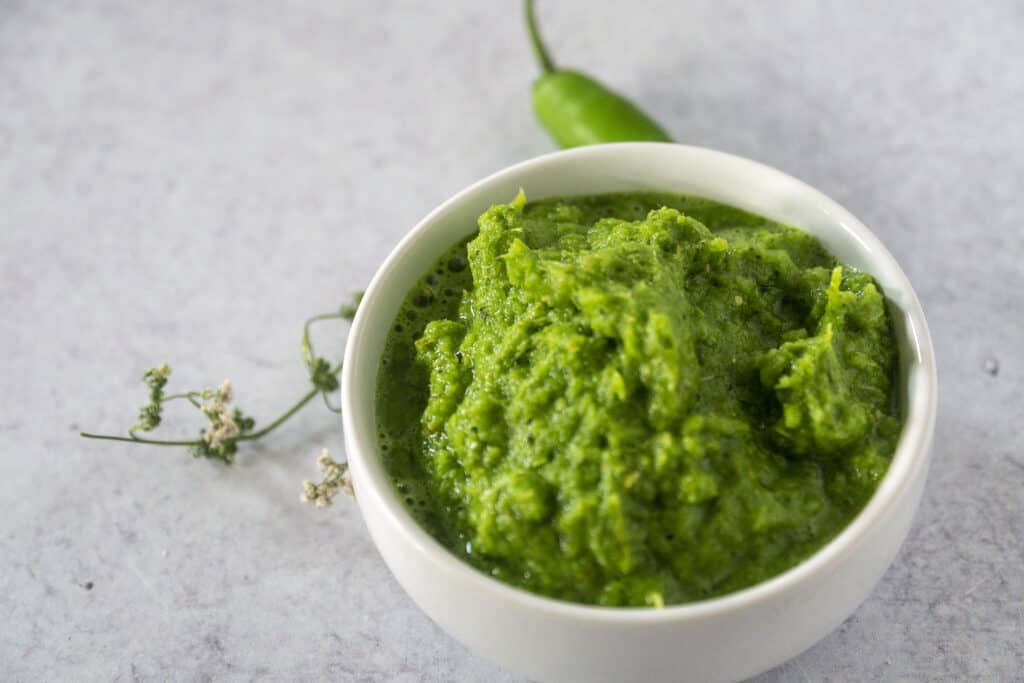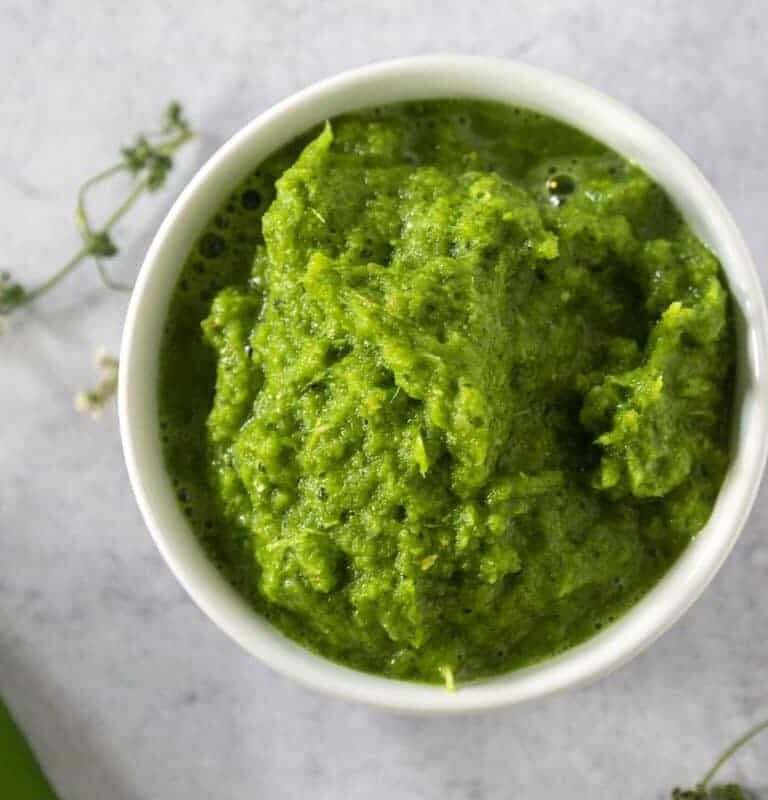 Super Simple Blender Thai Green Curry Paste
Simple Green Curry Paste Ingredients
Instructions
Making the Curry Paste
This is easy - just put the ingredients in a blender and blend until smooth!

Seriously - that's it!

You may need to add a little water to cover the blender blades and enable mixing.

You can make this in most blenders as you don't need high power to puree any of the ingredients. I use this small magic bullet or my larger Ninja Chef depending on quantity.