Some days there just isn't time for cooking. But we still want healthy options. This 5-minute blender Pumpkin Thai Curry Soup soup is a healthy option for those exact times. Just combine a few organic foods with clean ingredient lists in a blender and you've got a tasty, savory, and filling dinner that's great hot or cold. Top with fresh cilantro and mixed sesame seeds for a gourmet 5-minute meal.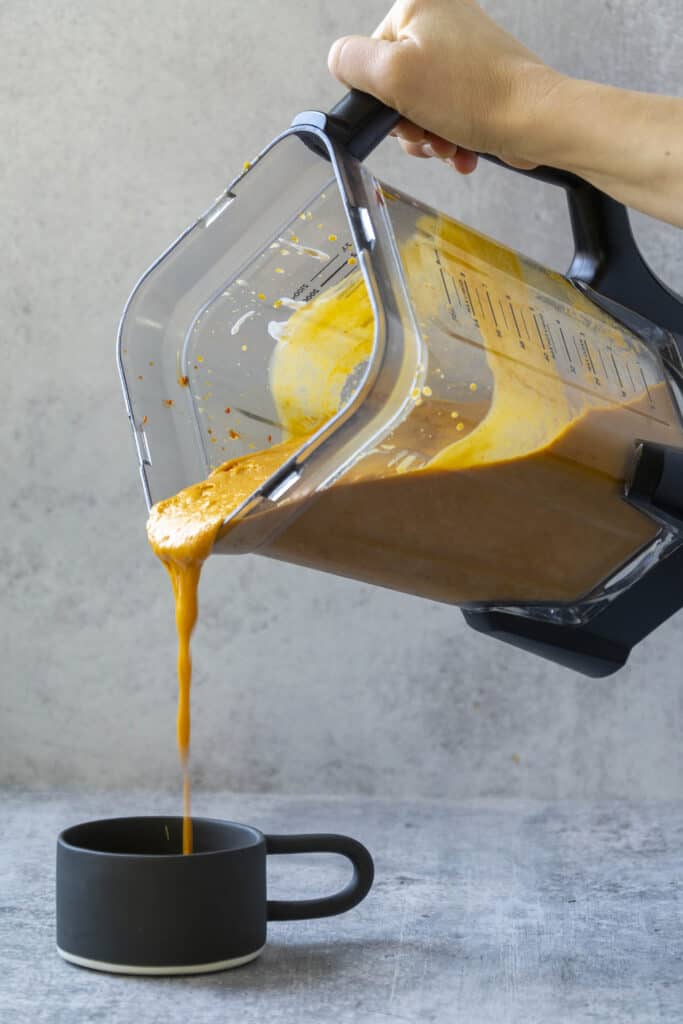 Making the Pumpkin Thai Curry Soup
It really takes only 5 minutes. Just pour the pumpkin puree, Thai curry paste, coconut milk, and broth into a blender and pulse. If you have a blender like the Ninja Chef or Vitamix, you can set it on soup mode.

Otherwise, just blend until well combined and of a smooth texture.
You might also like: Pumpkin Tahini Soup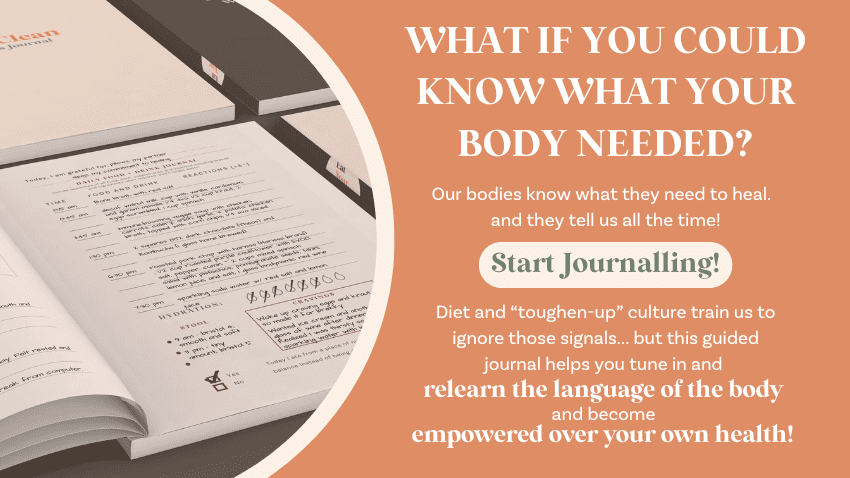 Good Hot or Cold
After blending you can just pour the soup directly into bowls and serve. It tastes really good cold!

To make it hot, you can do two things
Heat the broth before blending. That should heat up the rest of the soup ingredients while you blend it
After blending, pour the soup into a soup pan and heat until warm. Then serve and enjoy!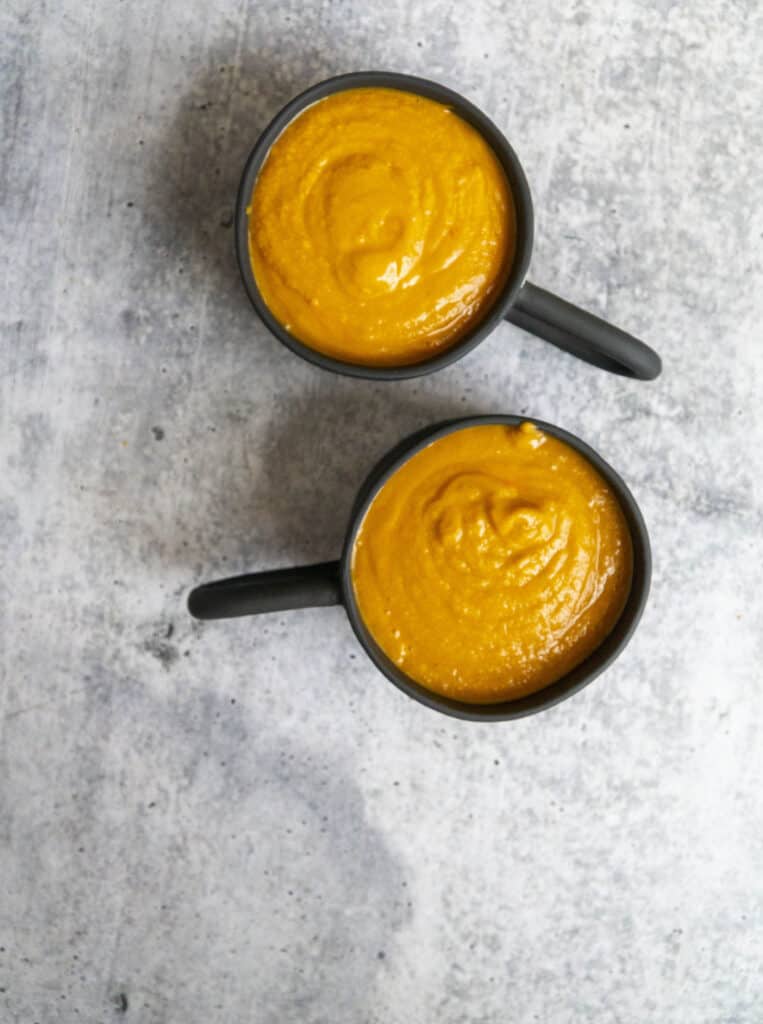 Garnishing the Soup
You don't need much to finish this soup. Fresh cilantro and sesame seeds with sea vegetables will give a hint of freshness and a little crunch. Plus the sea vegetables supply iodine.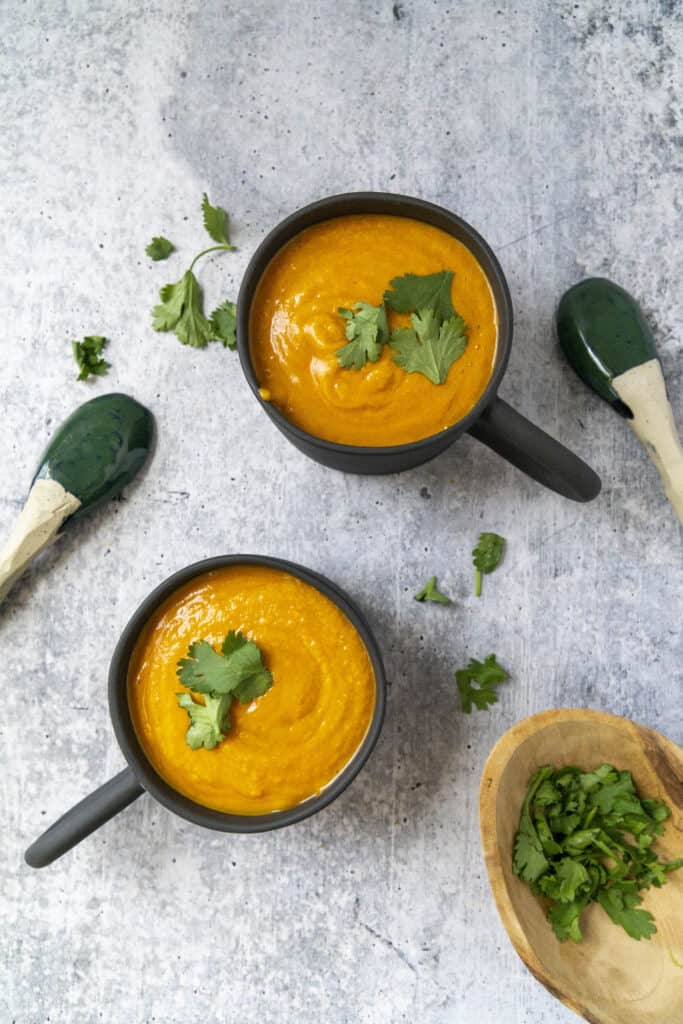 Choosing Your Ingredients for the Best Pumpkin Thai Curry Soup
Go for organic coconut milk or cream with minimal additives. I prefer it out of a can because there are fewer gums and emulsifiers. The pumpkin can be homemade pumpkin puree or organic store-bought pumpkin. Make sure to get pure pumpkin with no added ingredients.

I use Thai Curry Paste that is available in most stores and online here.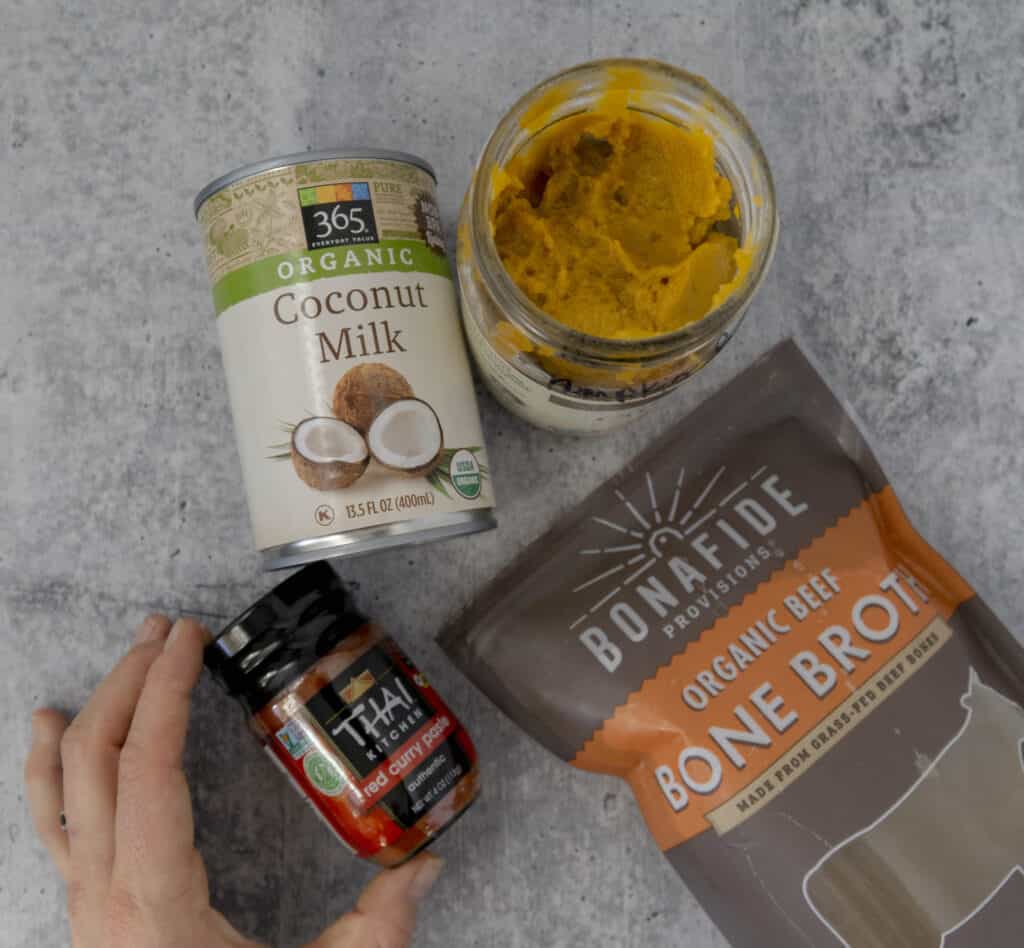 The bone broth should ideally be pasture-raised and grass-fed if it is beef broth. You can make your own pretty easily. Find instructions here. Alternatively, I like Bonafide Provisions broth that you can find in most freezer sections.

To make this vegan, simply use a vegetable broth instead of a bone broth.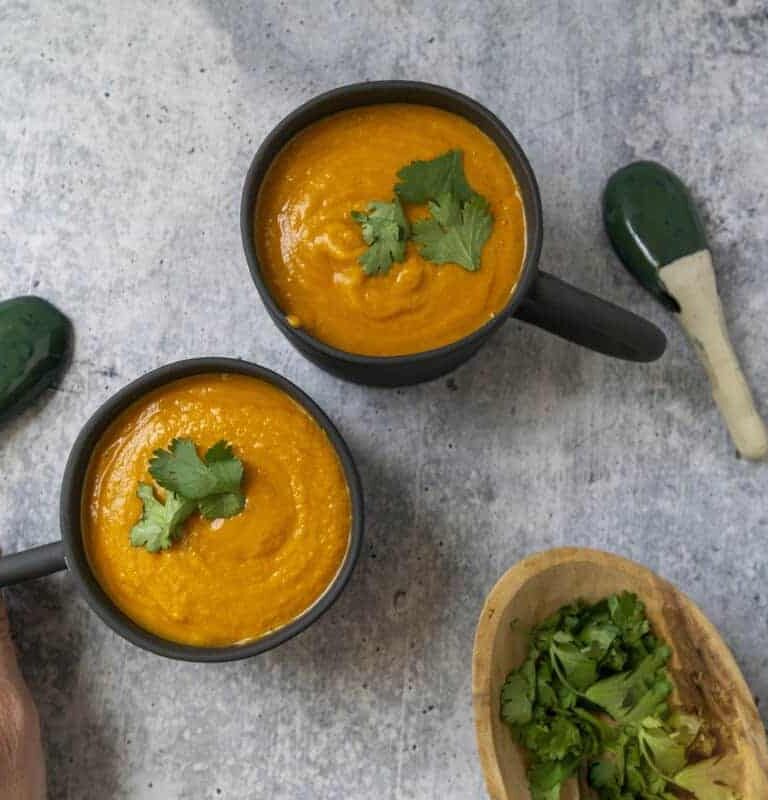 Pumpkin Thai Curry Soup
Description
A deliciously quick meal full of flavor and nutrients made in just 5 minutes in a blender, this pumpkin Thai curry soup will make a great weeknight meal!
Instructions
Put all ingredients in a blender. Blend on soup mode or for 1 minute, making sure everything is combined

Pour into bowls and garnish with fresh cilantro and sesame seeds
Note
Alterations:
Want a little thicker soup? Add more pumpkin puree. 
Want a thinner, brothier soup? Add more bone broth. 
Want more veggies? Sub 1/2 the coconut milk for steamed cauliflower
Want some extra veggies or meat? Try sauteeing italian sausage or charring brocoli to serve on top with the cilantro leaves and sesame seeds. 
pumpkin thai curry, thai curry, thai curry, pumpkin thai curry