If you're ever feeling the hints of a cold, and you want to fight it off before it hits, this is your magic weapon: Immune Boosting Chicken Vegetable Soup.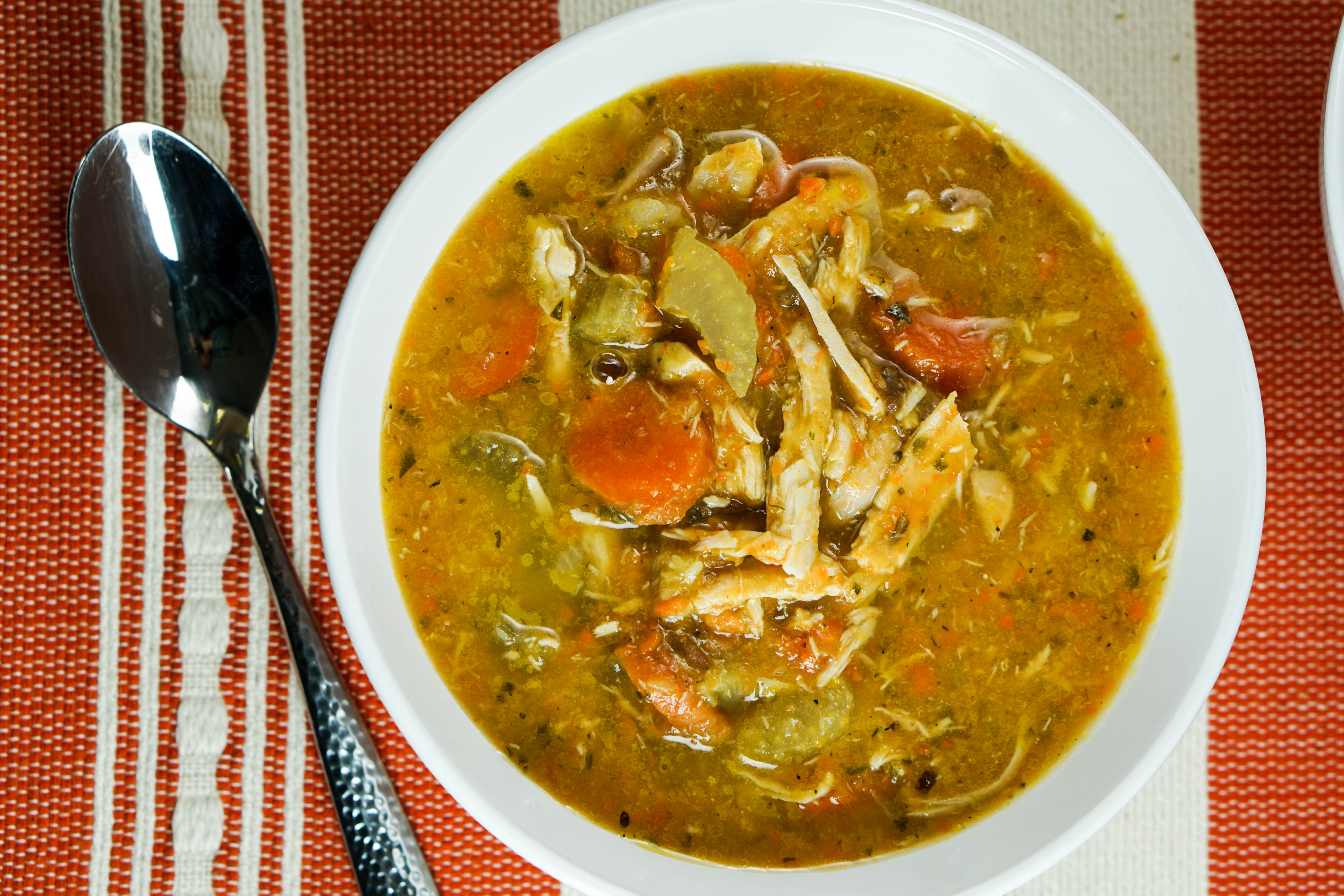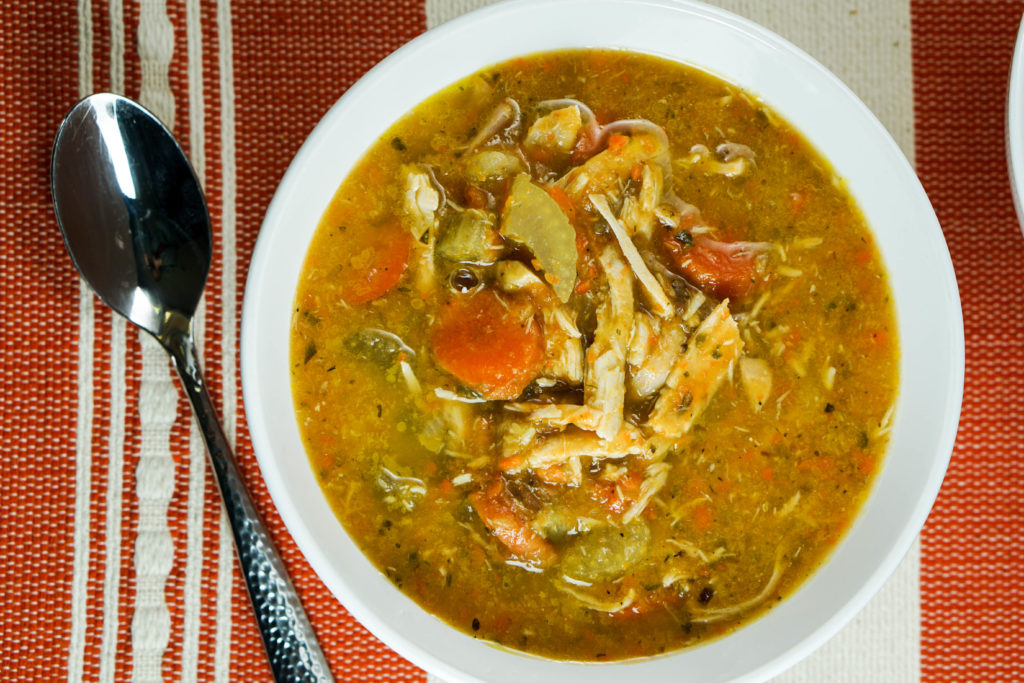 I don't get sick anymore and it's amazing! Well, at least when I am following my own advice I don't get sick. Ever since I started eating clean, it just didn't happen anymore. Last month I even had a close call. At a close friend's wedding we celebrated with late nights and a lot of cocktails, and this group is known to get a little rowdy. Needless to say, it wasn't exactly the best immune boosting type of weekend. Additionally, I accidentally drank from my friends water bottle who was actively sick with strep. Eeek! Normally, I would have just hunkered down and waited for the incubation period to pass knowing that sickness would soon strike. I would inevitably get sick, too. But no! My immune system is the bomb and it fought it off all on its own!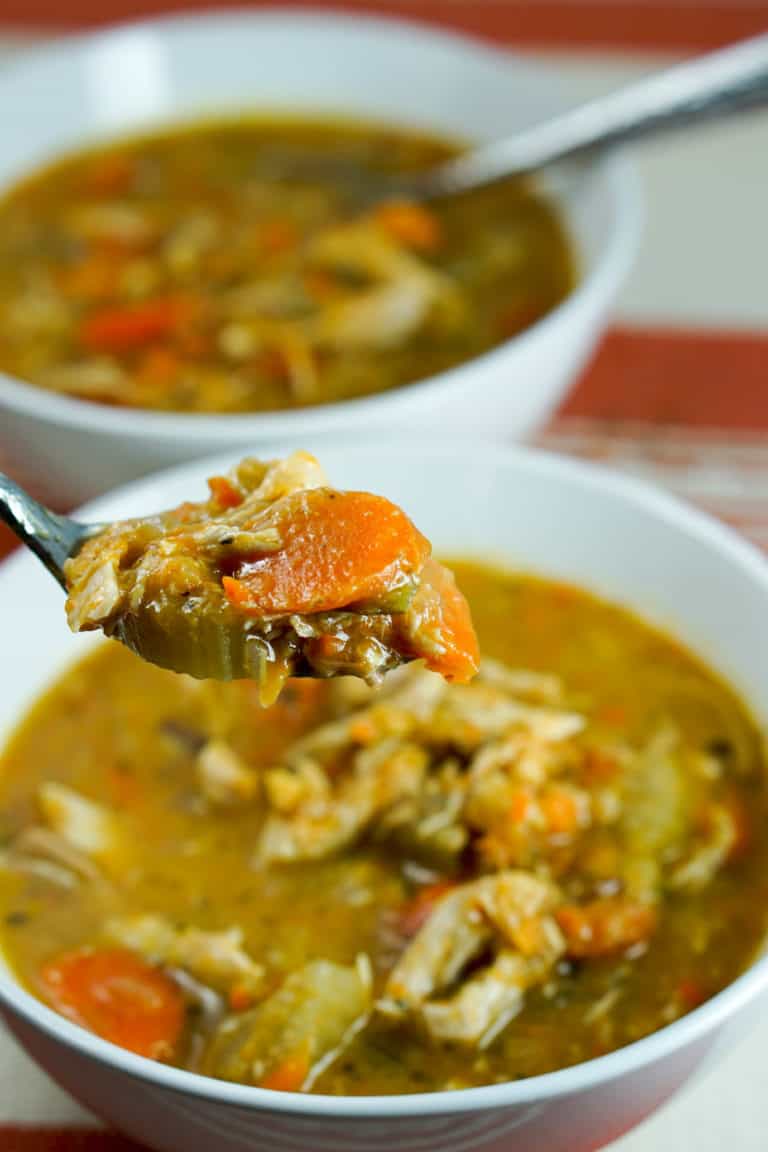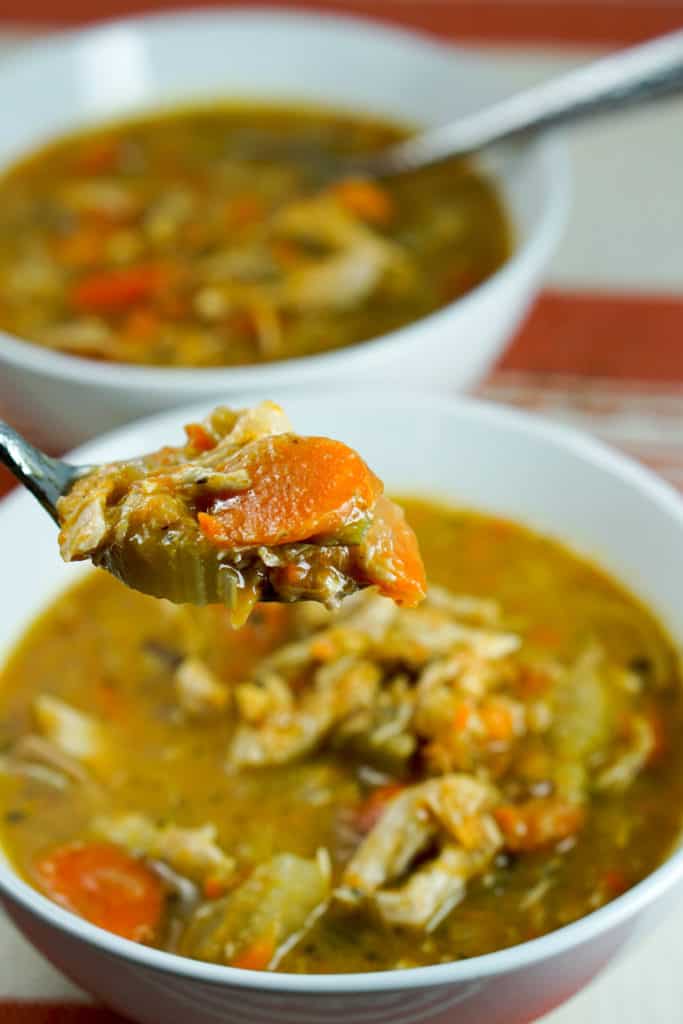 Then last week I decided to push the boundaries. I made bad choices. I had dairy twice, I ate at a questionable restaurant and I got very little sleep. Somehow, I still thought my body would be able to handle it. What I didn't anticipate was a high-stress work week and little sleep. All of those individual choices and circumstances created a perfect storm that hit me like a ton of bricks. Now I feel like I jinxed myself even saying that I don't get sick anymore, because… Murphy's law. But I also know that I brought this on myself and it's a great reminder of why I choose to live healthy and eat clean.  I want everyone to have the freedom from colds! (including me!)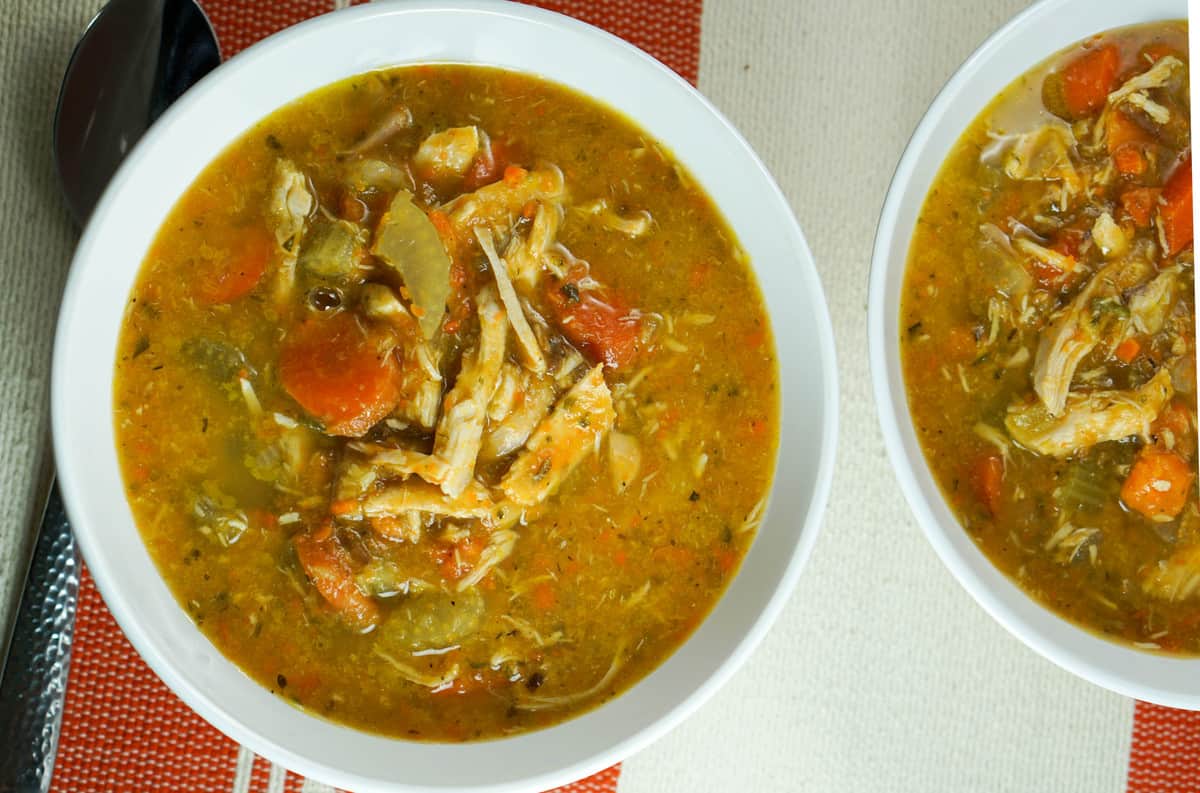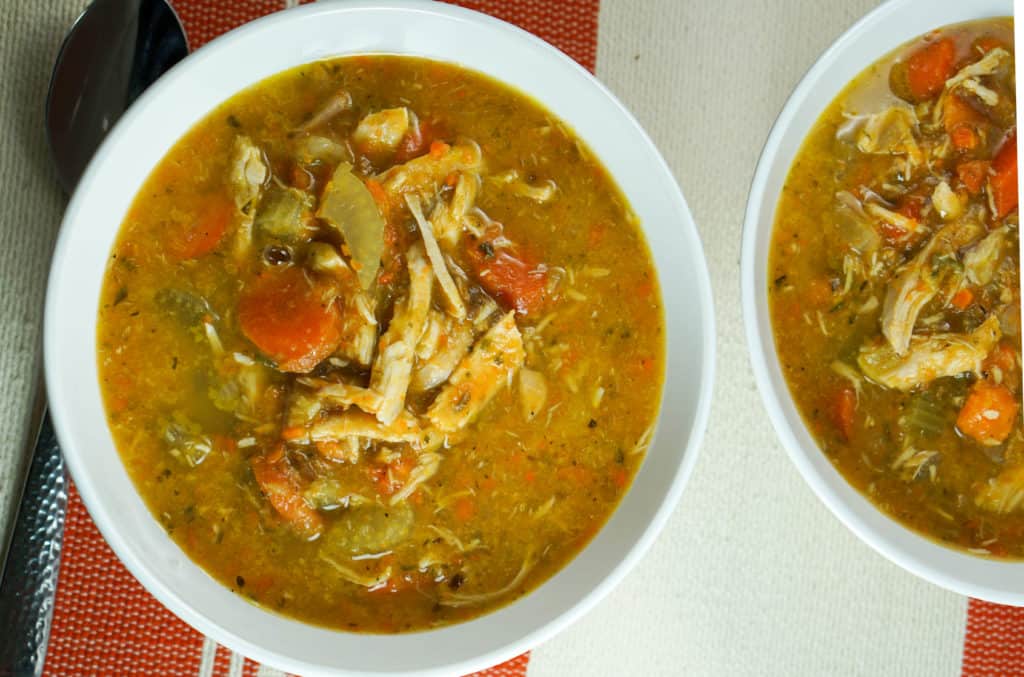 This recipe is a favorite of mine to keep the immune system strong and fight off colds before they happen. But, this week I'm eating the soup to nurse me back to health. I also managed to get decent sleep (we're talking 7 hrs so it's something most of you could do for just a couple of days with a little prioritization), lots of lemon water and fresh squeezed veggie juice! Unfortunately, I was traveling for work and had to make this soup in my little Residence Inn and all my clothes ended up smelling like chicken vegetable soup, but it was worth it!!
Anyways… whether you are trying to prevent a cold, stay strong through the upcoming temperature changes or nurse a cold, here's the recipe. This recipe is a starting point that also allows you to get creative! You don't have carrots but you have turnips? Swap 'em out! Hate sweet potatoes? Use russets. Don't have bone in breasts? Use thighs or leftovers from a whole roasted chicken.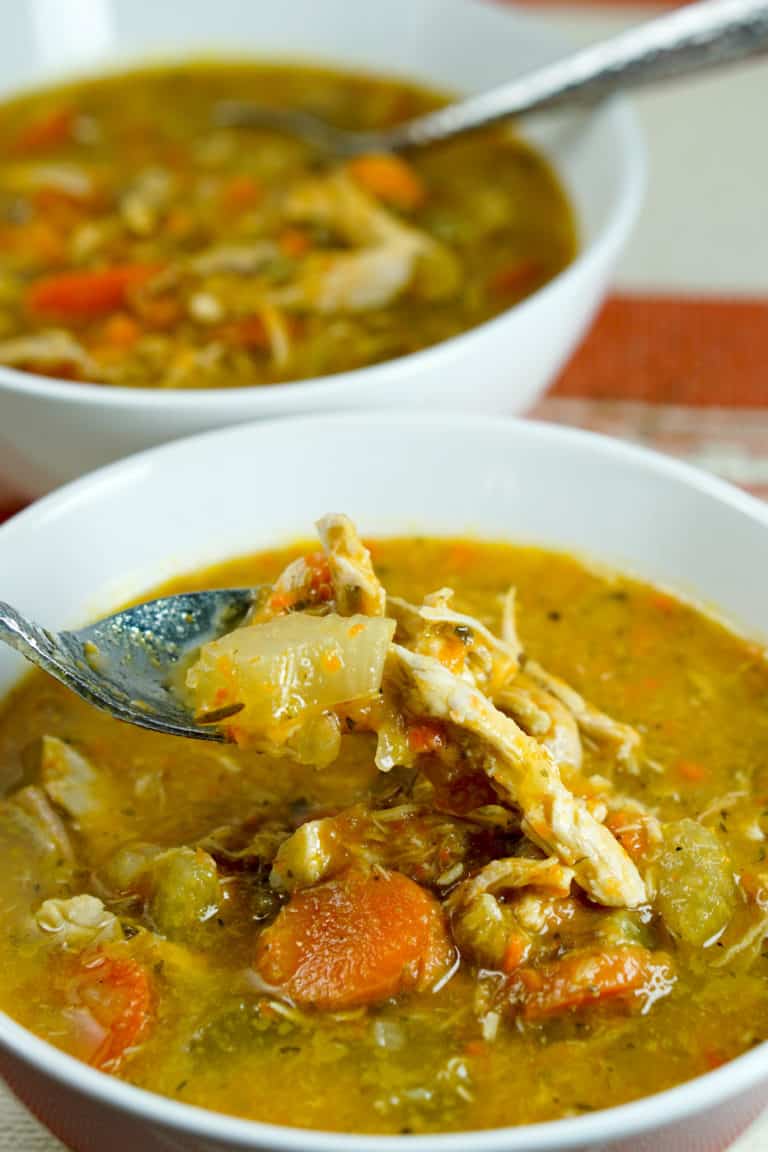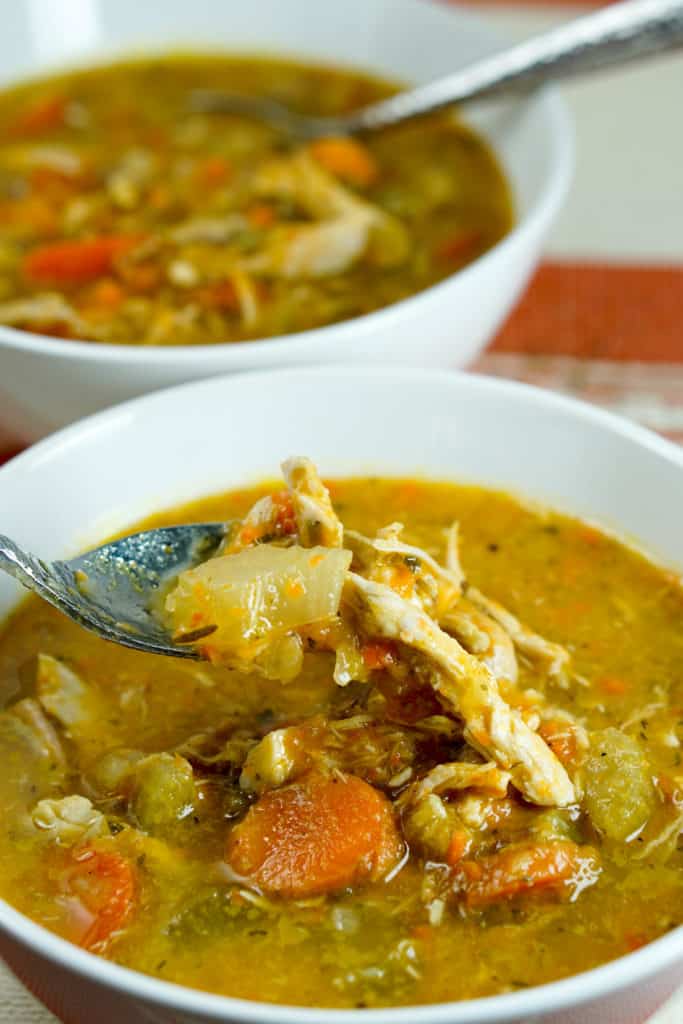 The point is, this is a great "everything but the kitchen sink" soup. I buy the stuff to make it as listed below quite regularly, but some alternation of this is often my "oh no- I have a ton of food and I'm flying tomorrow and it will all go bad unless I make something out of it and freeze it for later" solution. (Whew- that was a mouthful- there's gotta be a more concise way to say that) haha.
If you are looking for more delicoius winter soup ideas, try this cauliflower and kabucha squash soup from Diabetes Strong.
Well- enjoy!
— Immune Boosting Chicken Vegetable Soup Recipe —
Ingredients:
Red onion, 1 small
Avocado oil, 1 tbsp
sweet potato, 1, diced
Carrots, 4, sliced
Zucchini, 1, slices in half circles
Celery, 1 stalk, diced (you know you can buy celery by the individual stalk? It's life changing!) or just juice the rest 😉
Salt, about a tsp, more or less to preference
Pepper, a few shakes or grinds
Thyme, 1 tsp
Marjoram, 1 tsp
Chicken back, 1
Bone in chicken breast, 1
Tools:
Soup pot
Stove top
Cheesecloth (optional)
Emulsion blender (optional)
Directions :
Dice a small red onion.
Heat avocado oil on medium on stove in large soup pot. Add diced onion and Sauté
Meanwhile, dice the sweet potato
Add the sweet potato to the onion. Add water until both are covered (4-6 cups)
Slice the carrots and add to pot
Dice celery and add to pot
Quarter the zucchini long ways (hot dog style) and dice. Add to pot
Add spices and mix in (salt, thyme, marjoram, pepper)
Place chicken back and bone in breast into cheesecloth. Tie cloth into a knot to create a chicken package, then lower wrapped chicken into the soup
Make sure the water covers all of the soup ingredients. If not, then add water until they are covered
Cover and simmer at on medium high for 45-55 minutes or until chicken appears cooked through
Uncover and simmer, letting the liquid boil off and leaving a heartier thicker soup base – this takes anywhere from 30 min to an hour and a half depend on your altitude and how thick you want the soup.
Remove the chicken breast and back. Discard the back and the bones from the breast. Shred the chicken
Use an emulsion blender to purée a small portion of the vegetables for about 1 minute. This allows some of the vegetables to thicken the broth
Add the chicken and mix back in with the soup
Serve and enjoy!
Notes:
The size of your veggies is a personal choice. You can have big chunks or small cubes. The key thing is to be consistent and make all of your veggies about the same size
The bone-in chicken is key for this recipe to work. The bones give lots of flavor to the broth and also provides key amino acids to heal your gut and boost your immune system, like glutamine.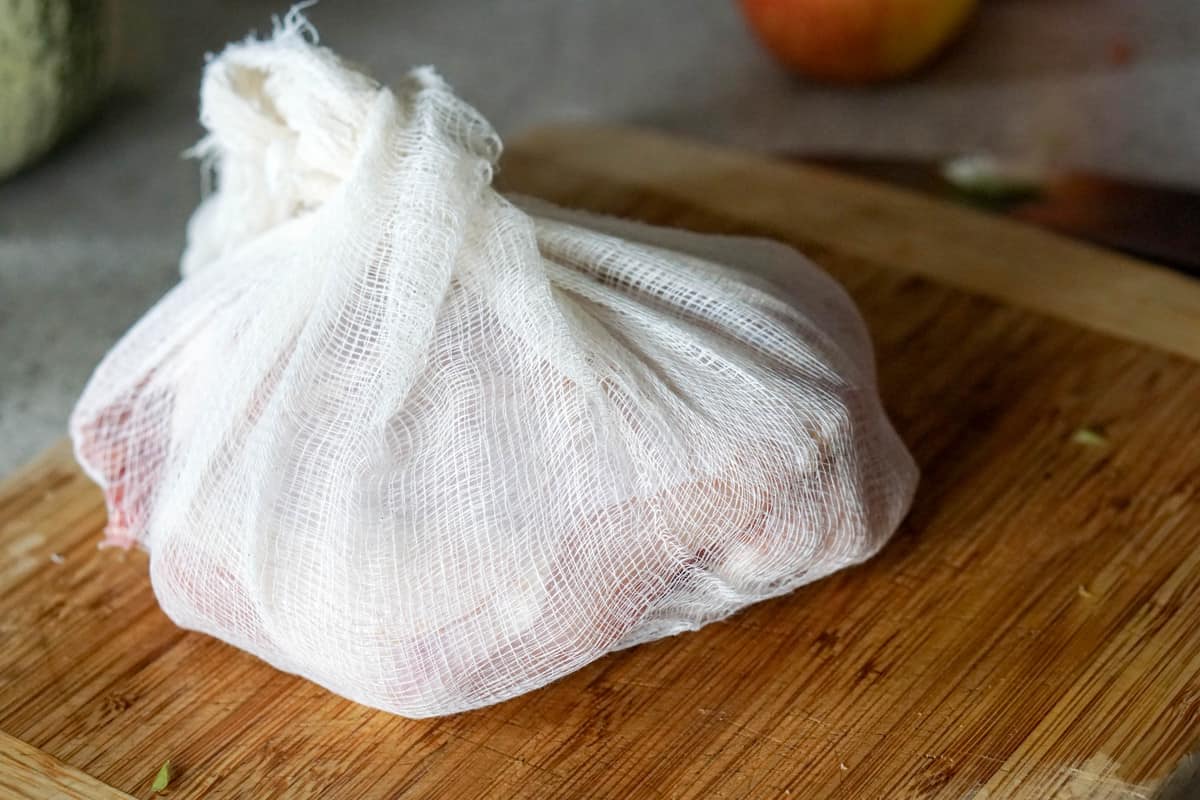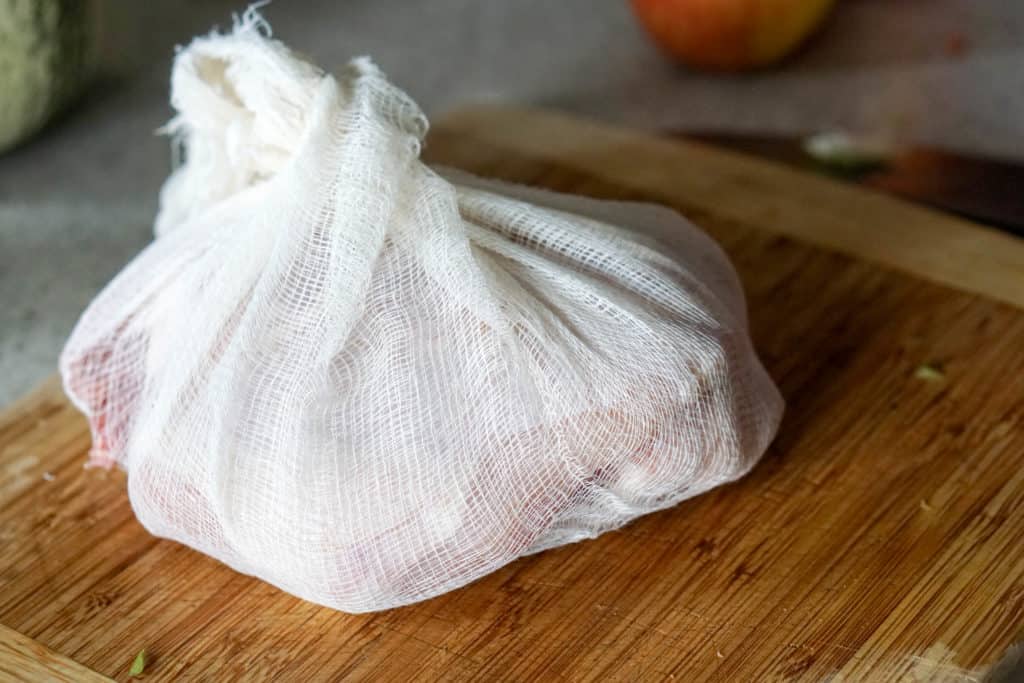 There are 2 ways to add the chicken: directly to the pot or in cheese cloth. After it's cooked you'll pull out the chicken, discard the bones and cartilage, shred the remaining meat and then add the chicken back to the soup. If the thought of possible bones being left behind grosses you out, just wrap the meat in cheese cloth before putting it in the soup. Then you'll be sure to extract all the bones. I personally prefer to just roll with it directly in the pot and don't mind if I find a stray bone in a bite or two because it saves me from having to use cheesecloth. But if I'm making it for others I use the cheesecloth.