Pumpkins are the best! They are great in curries and cookies and, as everyone knows, lattes. They are so versatile! But what sometimes gets neglected is the seeds. 🙁 Poor seeds! They could become such magical Toasted Salted Pumpkin Seeds if we just gave them a shot.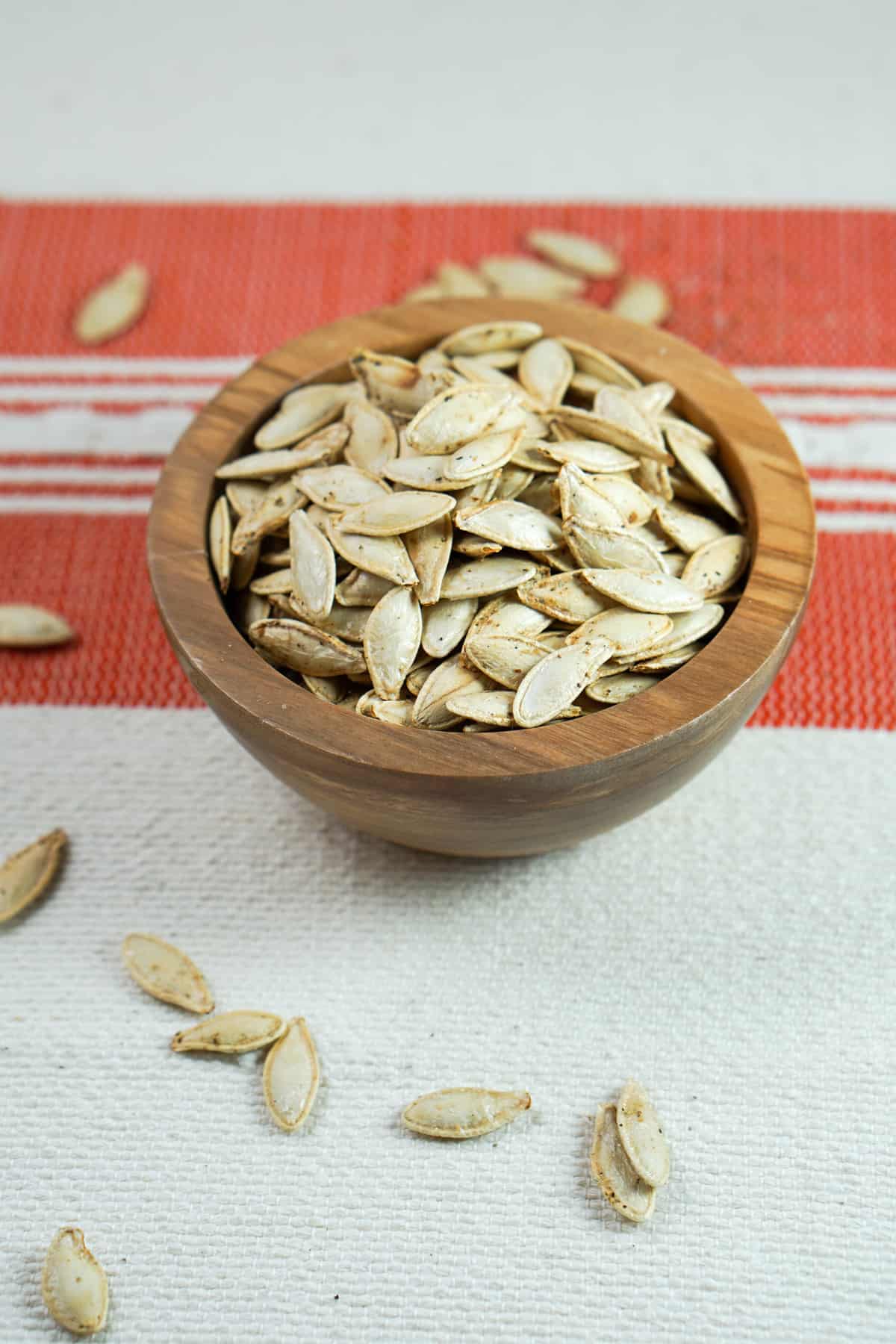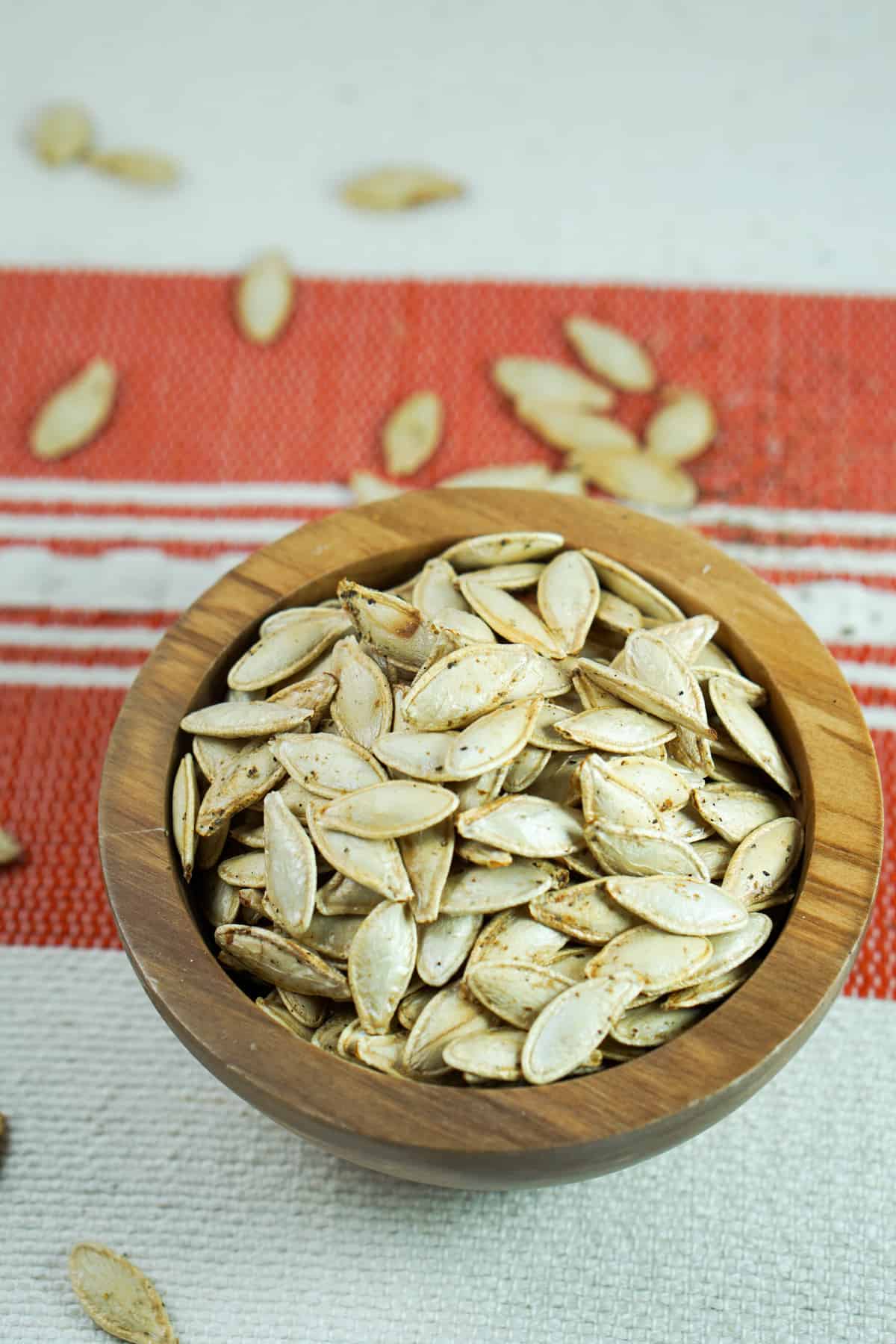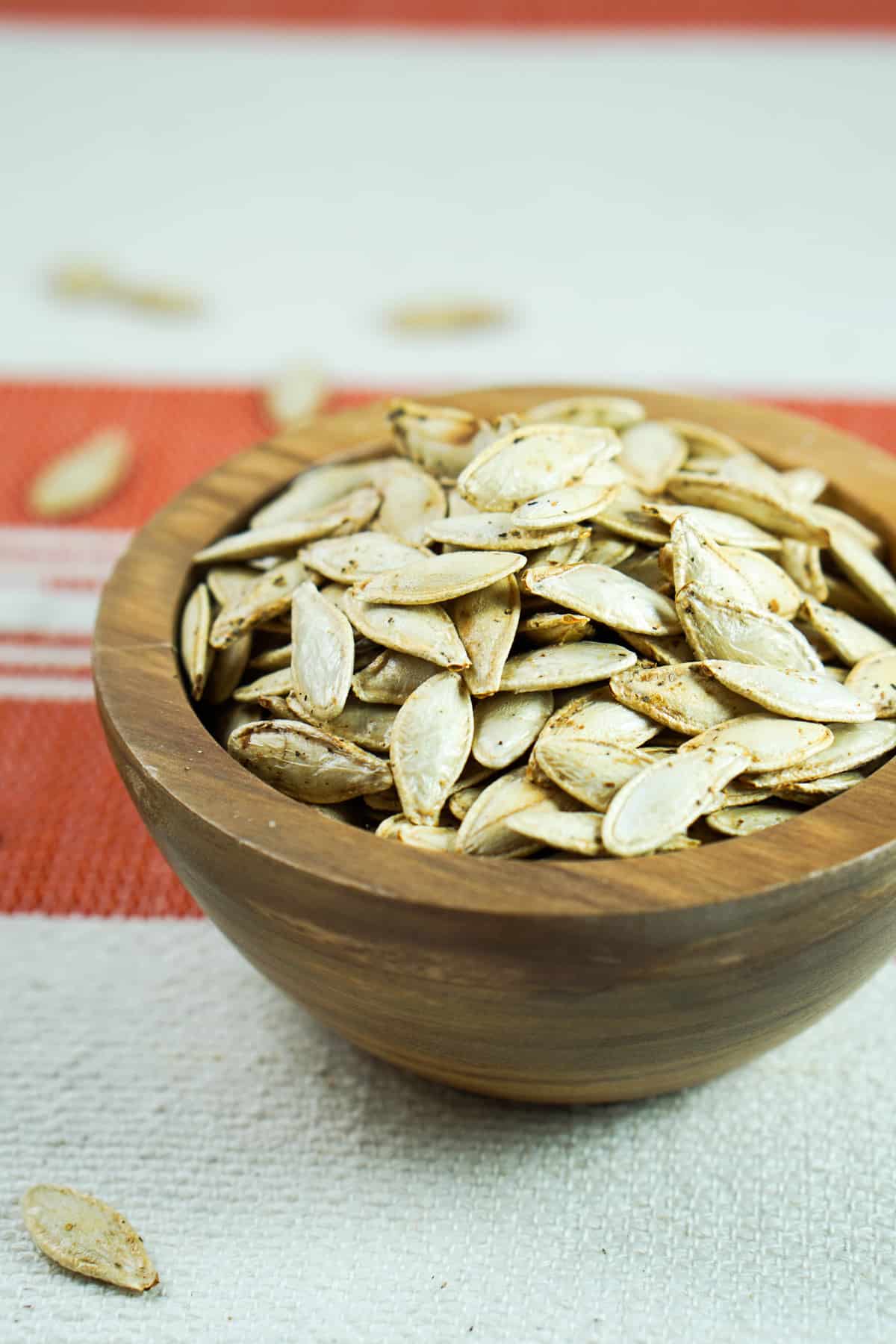 As a wee little one, my favorite school project was making the pumpkin seeds in the fall (yes, I was obsessed with eating wayy way young). We usually made toasted salted pumpkin seeds, but sometimes we'd add some other spices, too. So fun! However, those days are gone, and the teacher isn't pulling out the seeds for me anymore. Until recently, I often found myself thinking, ugh… getting the seeds out is too much work and the seeds aren't even that good. Forget it!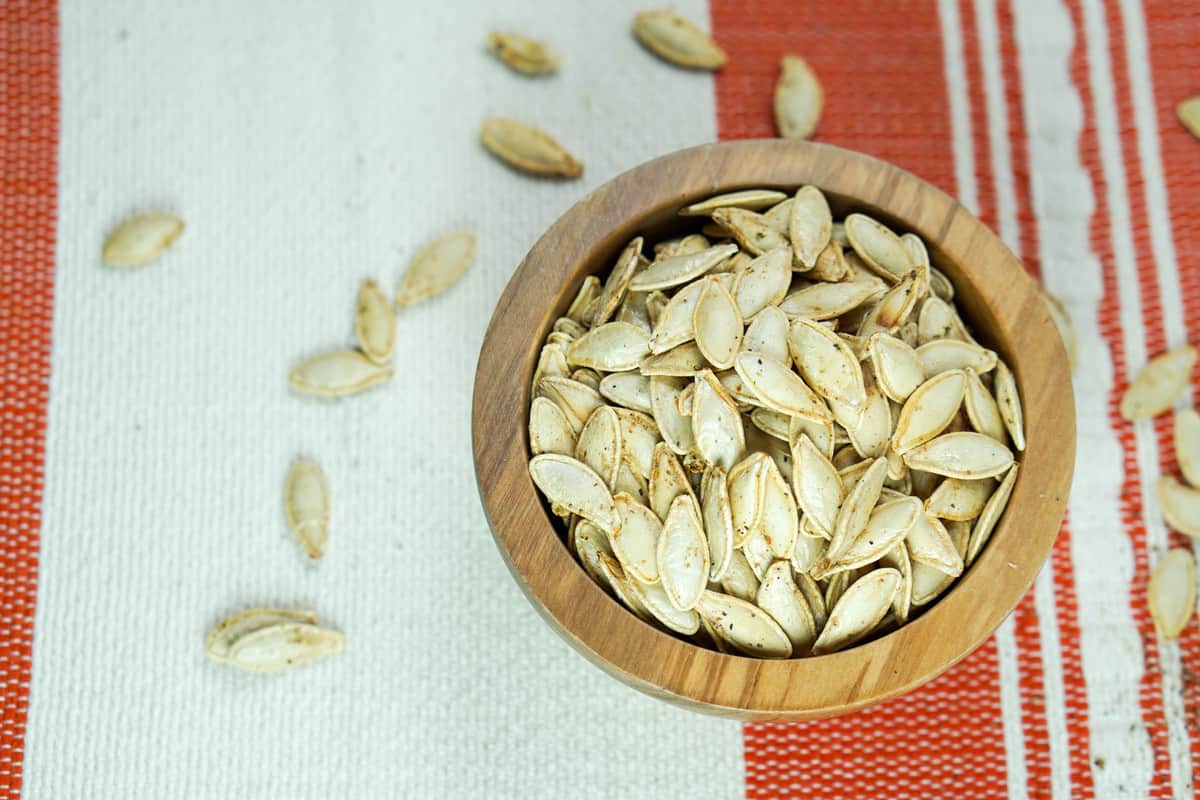 That was until I discovered this trick! I say discover, but it is more like happened to me out of pure laziness. You see, when you strain the seeds and just ignore them, letting them sit, they dry out before you get around to roasting them. And then when you do finally roast them, they are crisp and flavorful and awesome. Yay for accidental discoveries!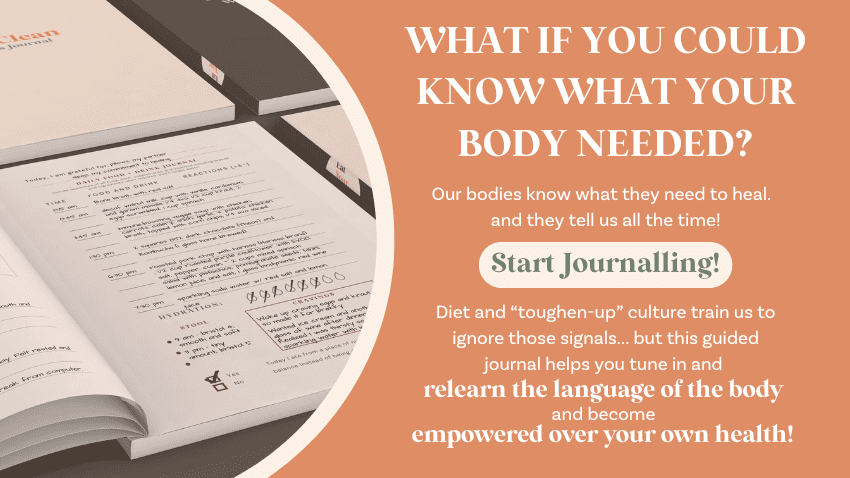 Also out of laziness, I discovered it is way easier to seed the pumpkin BEFORE you remove the pulp. All throughout life I was using a big spoon to scoop out the stringy pulp and then pulled the seeds out of that mess. 1 -> Icky. 2 -> so hard! BUT… if you just pull the seeds out first, they kind of magically release. It's almost like nature meant for them to disperse easily 😉 😉 wink.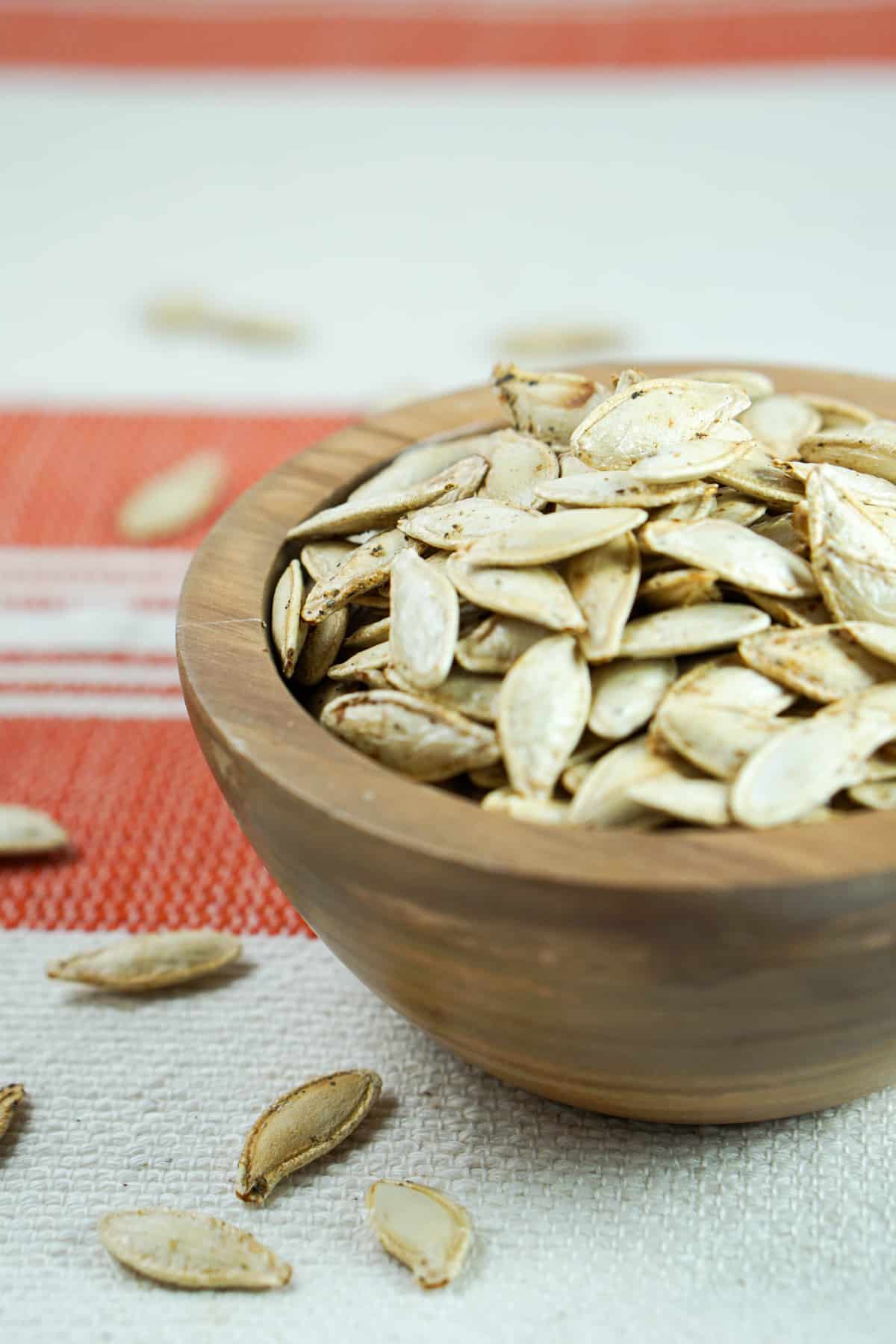 Anyways, with those two new-found tricks, pumpkin seeding is a much more pleasurable and rewarding pastime. I'll be making these a LOT more often. Like every time I make a pumpkin, which is a lot because I say no to cans and make my own puree this time of year. (it's better and cheaper! …duh)
So, this Toasted Salted Pumpkin Seeds recipe is pretty easy. Just remove pumpkin seeds from the pumpkin, wash and season, set aside to dry, and then roast. Reserve the rest of the pumpkin for purée or to carve pumpkins!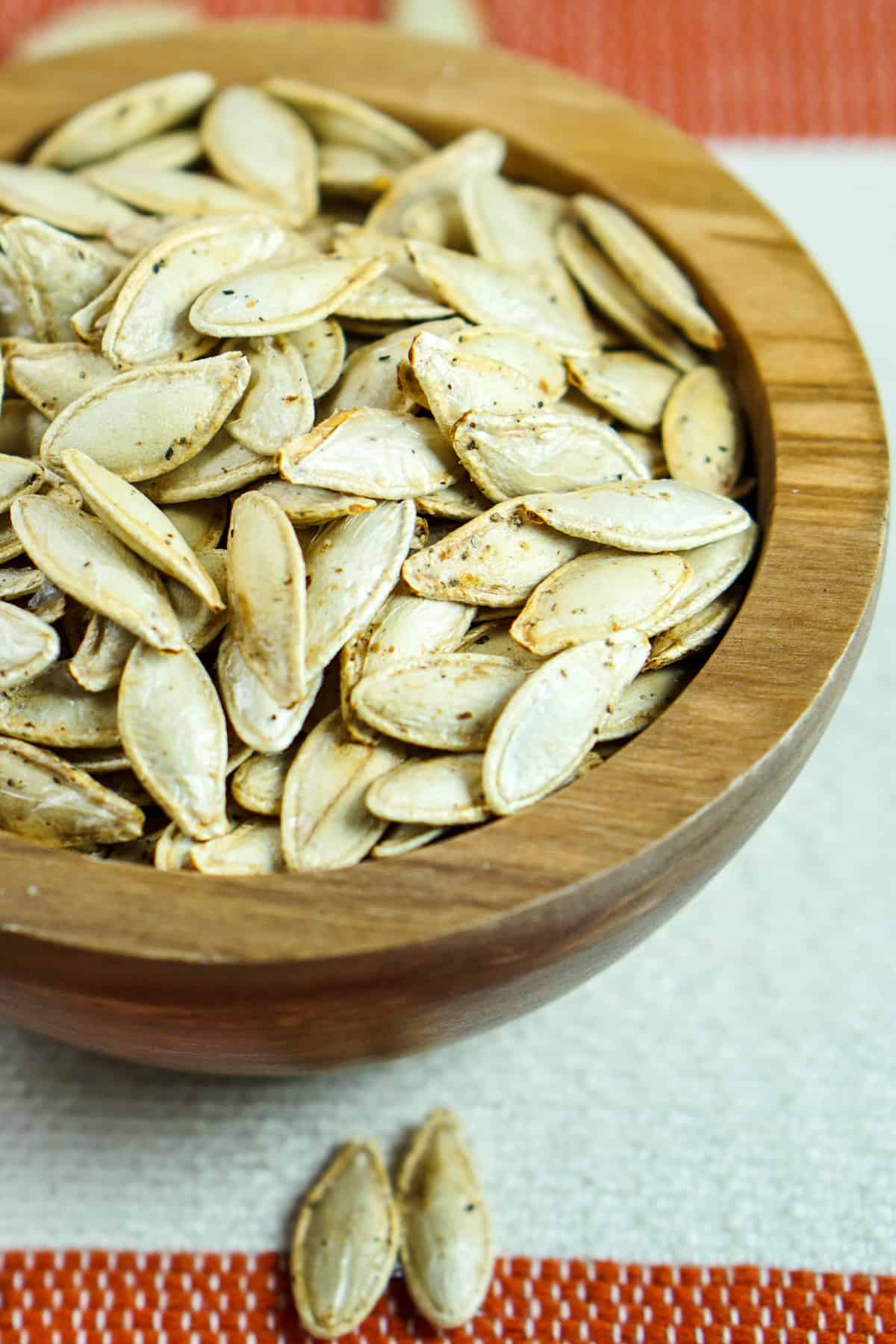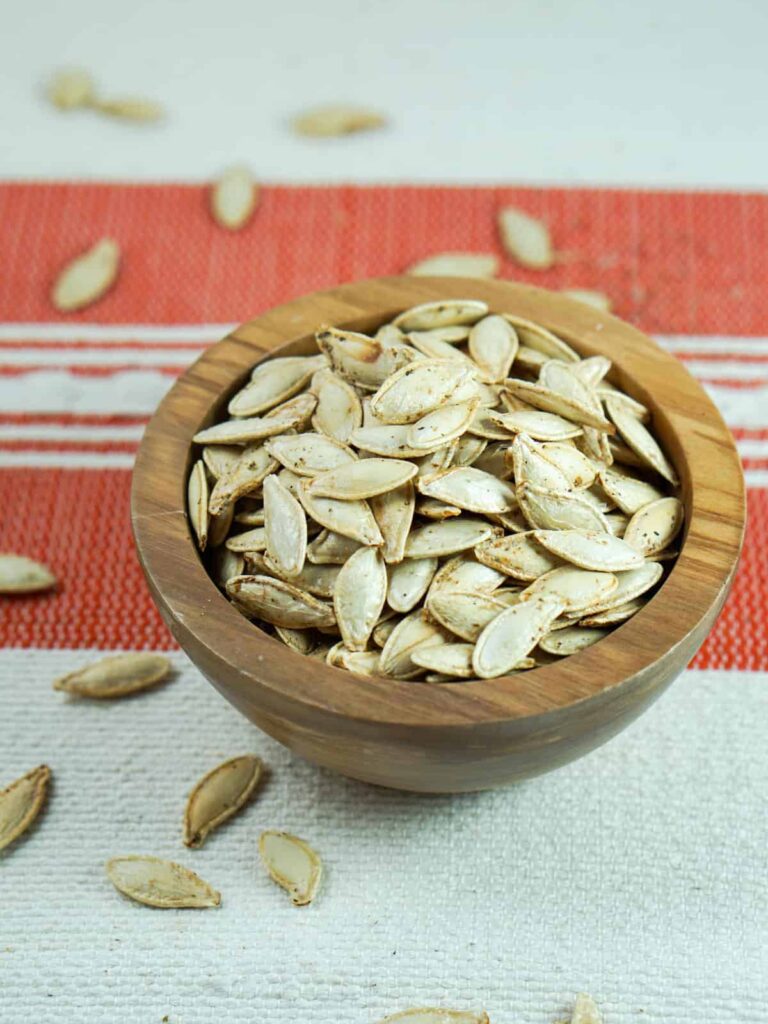 Toasted Salted Pumpkin Seeds
Instructions
Remove the seeds from the pumpkin. Rinse clean in the strainer.

Mix seasoning onto seeds while they are still wet.

Set out to dry. This is key. Make sure they dry out completely. Mine dried overnight and the whole next day.

Once dry, roast the seeds at 250 degrees for 35 minutes or until crisp and lightly golden.
Note
Remember - It's best to pull the seeds off before spooning out the pulp. The seeds are naturally clustered together and easier to pull apart from the pulp when the pulp is attached to the pumpkin.
KETOGENIC, MEAL TYPE, PALEO, RECIPE, SIDES, SPECIAL DIET, SPECIAL EVENT, RECIPES, THANKSGIVING, VEGETARIAN