This is hands down the best thing I've made yet on this cleanse. It was warm, it was Raw, it had tons of veggie protein, it had coconut fat, and it was delicious! Most importantly, it did not taste like pureed cilantro and garlic. I went a little overboard on that flavor last week.
This little gem will definitely make it into the regular rotation long-term after the cleanse is complete.
Risotto is a slowly cooked rice where the rice starch creates a creamy delicious sauce. In this case, we will be using finely ground cauliflower and making a separate sauce to add at the end. Not only is this fresh and full of micro-nutrients and enzymes good for your digestion, but it is also low in carbs and calories.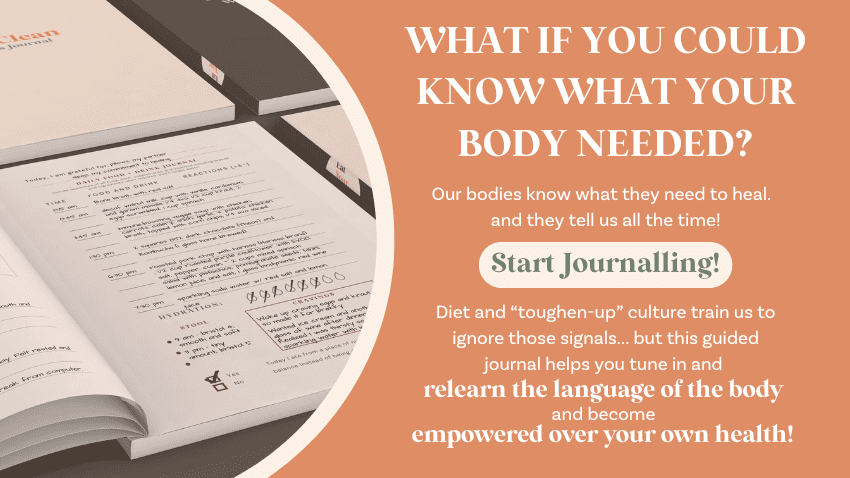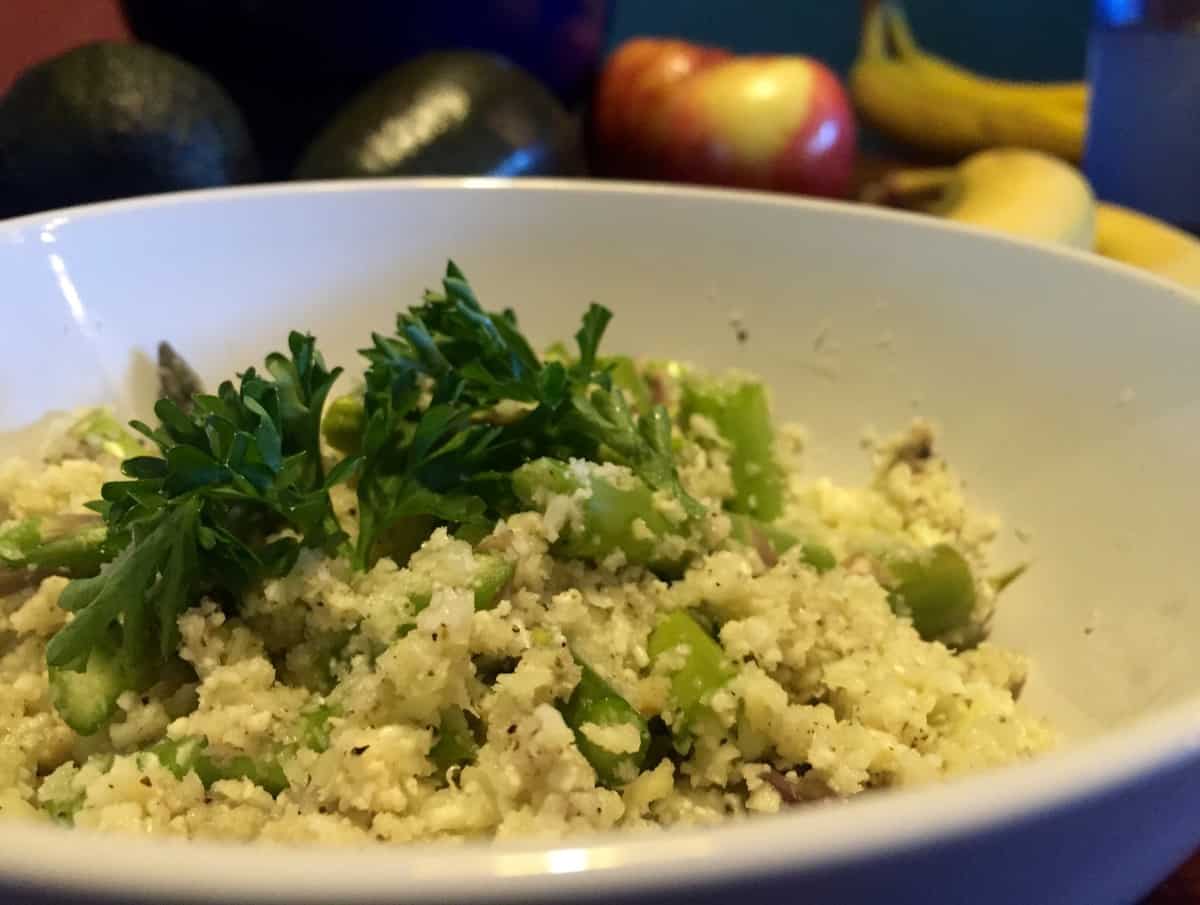 The sauce was made from real coconuts. We had to use a power drill to get into this bugger. You can see me fail at it with a knife here.
This is also when I discovered that RAW does not necessarily = COLD. Raw means under 200 degrees. Warm water is definitely under 200 degrees, and soaking vegetables in warm water makes them so much tastier! Check out these asparagus just warming up in a bath of water. Definitely not cooking.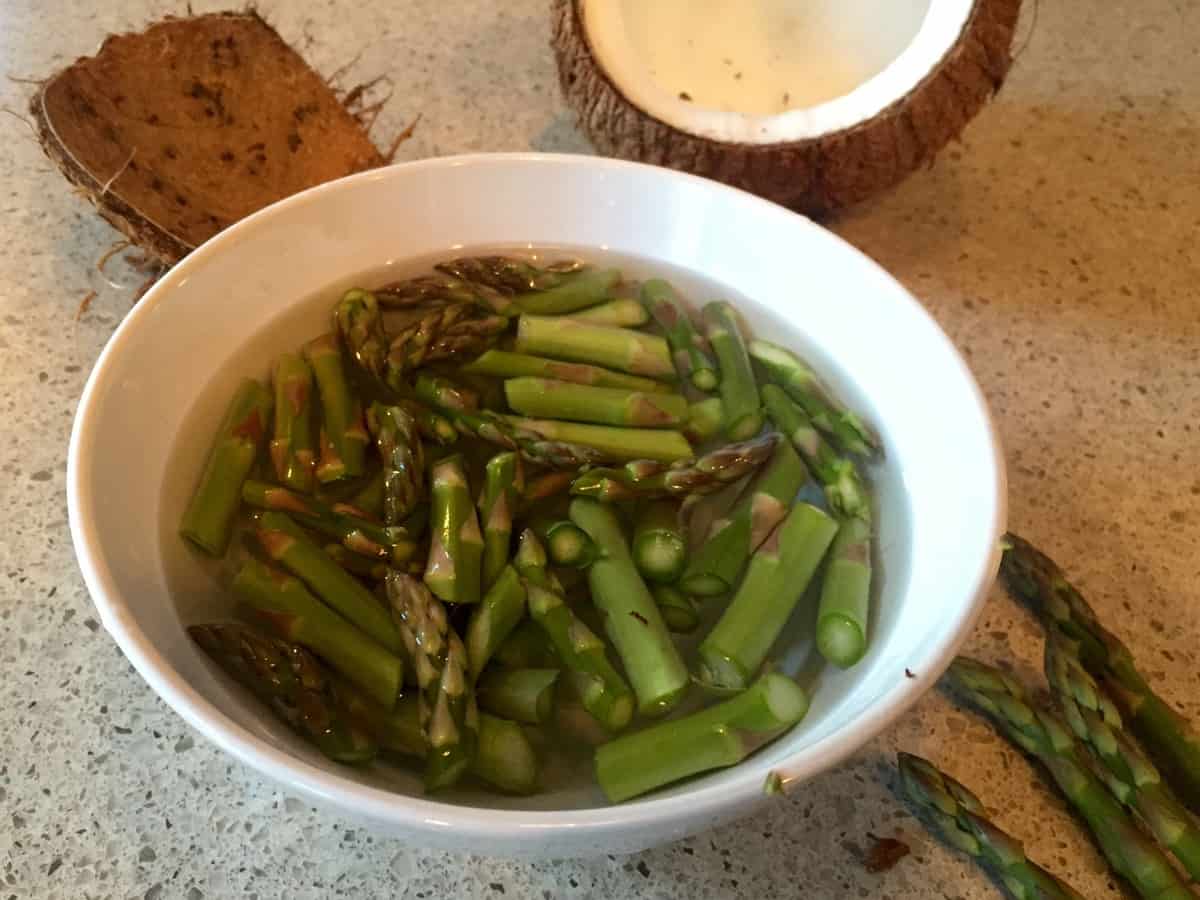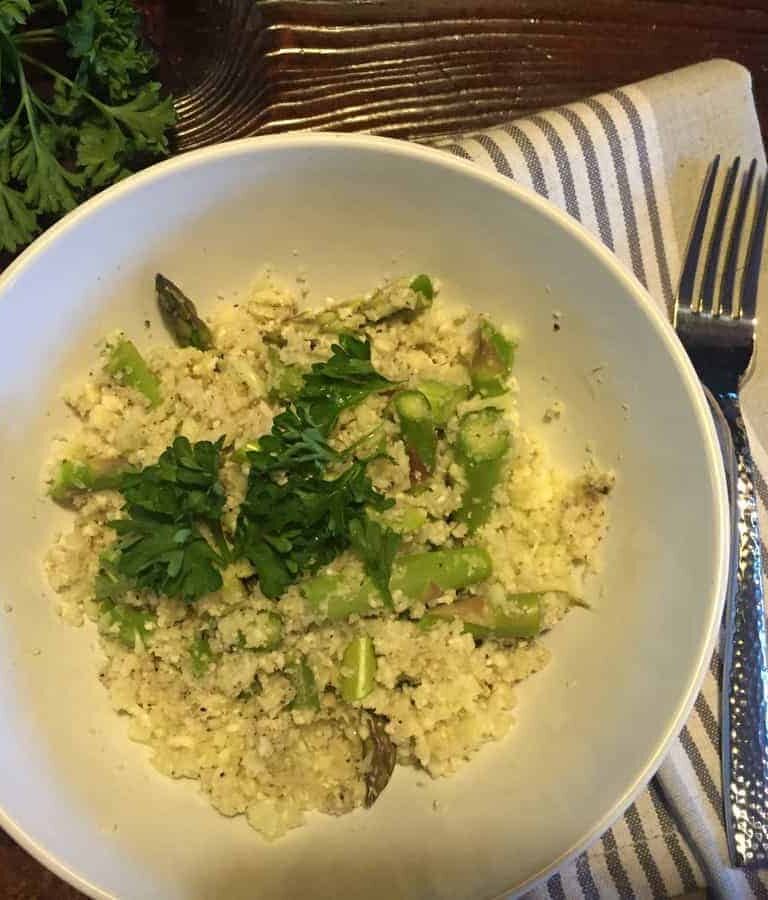 Raw Cauliflower Asparagus Risotto
Instructions
Make homemade coconut cream (see notes). Alternatively, set aside canned organic coconut cream. 

Using the chop/grind feature of the processor, blend the coconut until it turns into small shavings, about 4 minutes. Add water (~3 tbsp) and blend again until it starts to become creamy, about 2 minutes.

With your coconut cream in the food processor, add garlic, salt, pepper, marjoram, and an Italian herb blend. Blend on high until fully integrated. Set aside.

Cut the cauliflower into chunks so that the food processor will chop it easier

Process cauliflower and parsnip until the pieces are small in size, about the size of rice kernels.

Add warm water to the cauliflower "rice" and set aside. This will not cook the food and all the enzymes will stay intact. However, it will warm the food and taste much better!

Cut the asparagus diagonally into 1-inch pieces. Place in warm water and set aside.

Strain the cauliflower and plate in bowls. If you are having trouble draining all of the water out of the cauliflower you might have to grab a handful and squeeze out water with your hands. This is similar to what you would do making mozzarella.

Pour the coconut garlic sauce evenly over the two bowls.

Drain the asparagus and split it evenly between the two bowls.

Mix all ingredients together, garnish with parsley and serve.

Eat quickly because it is warm! and that is amazing. 🙂
Note
The first step requires making homemade coconut cream. Alternatively, you could purchase some coconut cream in lieu of this step. If you prefer to make it at home (can free!), you will need fresh coconut meat. We had to power drill our coconut to get it, but I think they sell some already cut. Or you could buy a machete. 😉 Once you get the meat free of the outer shell, cut the coconut into 1-inch cubes and place 3 of them in a strong food processor.
MEAL TYPE, RAW, RECIPE, SPECIAL DIET, VEGETARIAN