This is a twist on the Indian drink Lassi in a couple of way. 1) there is no yogurt, and that is definitely a big part of traditional Lassis. 2) we added some Indian spices for a warm twist on a cool drink.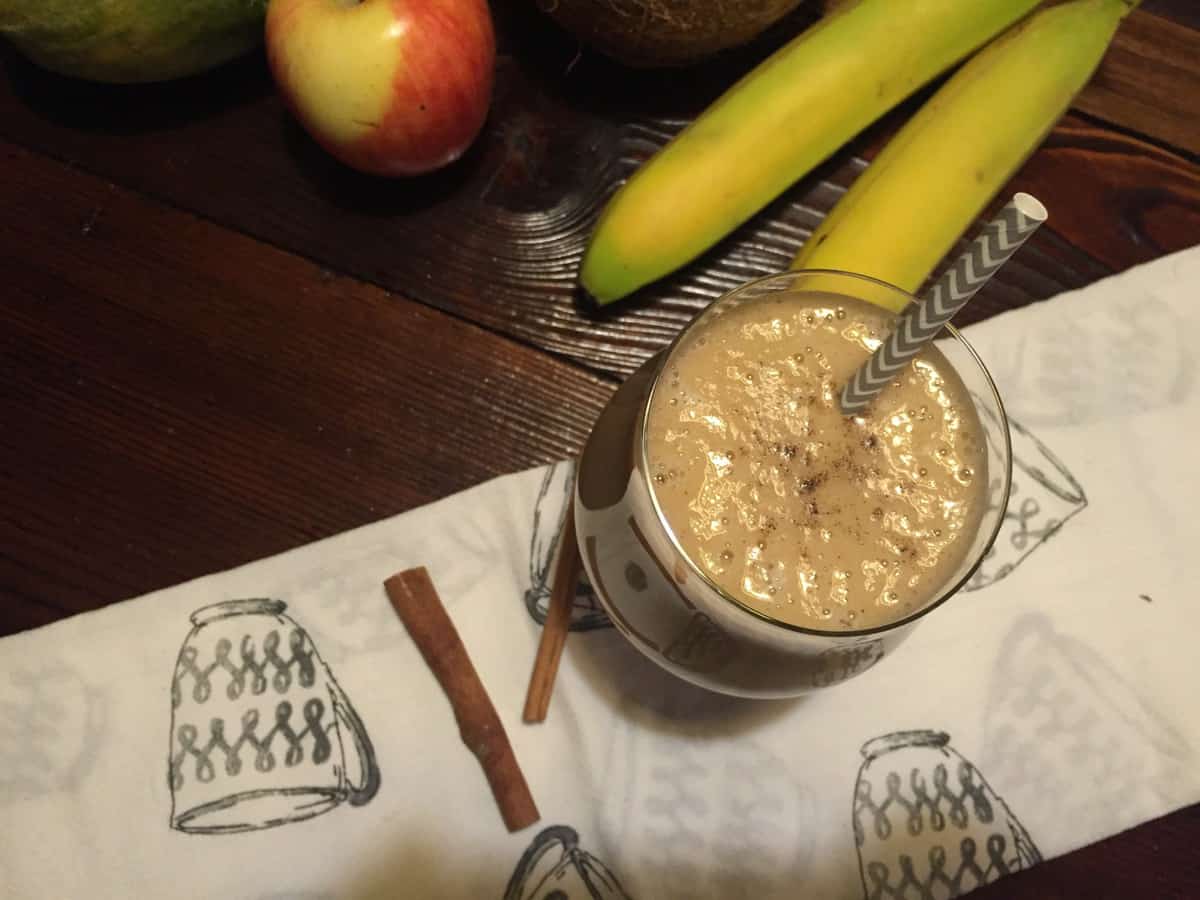 This was incredibly refreshing and relaxing at the same time. It's my new favorite dessert because it is sweet, but does't have enough sugar to disrupt the evening sleep like typical desserts. And it was easy! I always keep frozen bananas on hand for smoothies like this. They are a great substitute for ice cream and take health smoothies to the next level. Instead of making banana bread with old bananas you didn't get to eat, consider breaking them up into chunks and placing them in the freezer. You'll save the bananas from being wasted AND you'll be prepped for delicious guilt free desserts. Win. Win.
The cantaloupe is a great flavor for this, but you could probably play around with other melons or mellow fruits. The coconut water adds electrolytes and a little sweetness, but it could easily be replaced with a little extra water. The cantaloupe has plenty of water in it so you only need a little water to get the right consistency. I used coconut juice from a fresh coconut we bought at the market, but you could easily use purchased coconut water.