I love a good smoothie bowl. They are a great and nutritious yet satisfying way to begin or end the day. And… it's even better if you can start your day with some nutritious greens hidden inside (or in this case… not so hidden greens ;)).
A Smoothie Bowl Loaded with Nutrients
This tastes just like peaches and cream but has all the nutritional benefits of kale as well. Double win!
The peanut butter adds a complexity to the smoothie itself and some good protein to boot. I enjoy adding nut butter to balance the fruit content in smoothie bowls.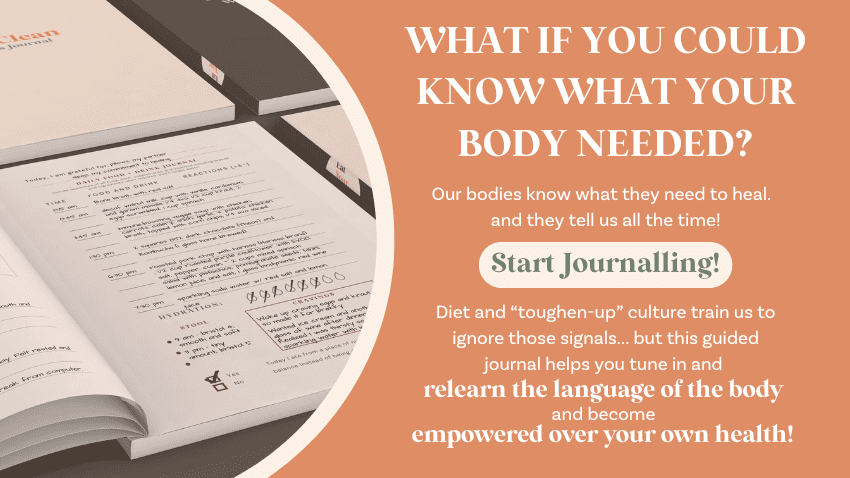 I use Just BE Ecstatic granola, because it is amazing, just (naturally) sweet enough, and grain free. You can use whatever assortment of granola and nuts that you prefer!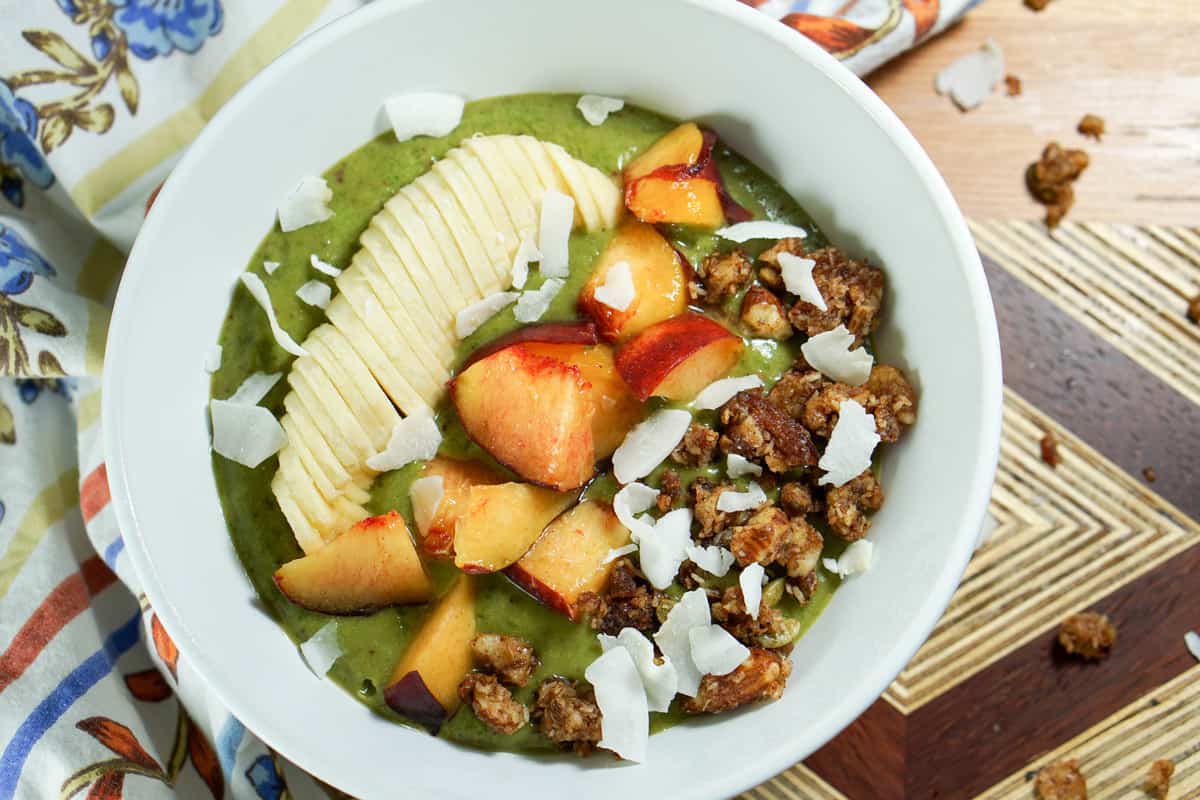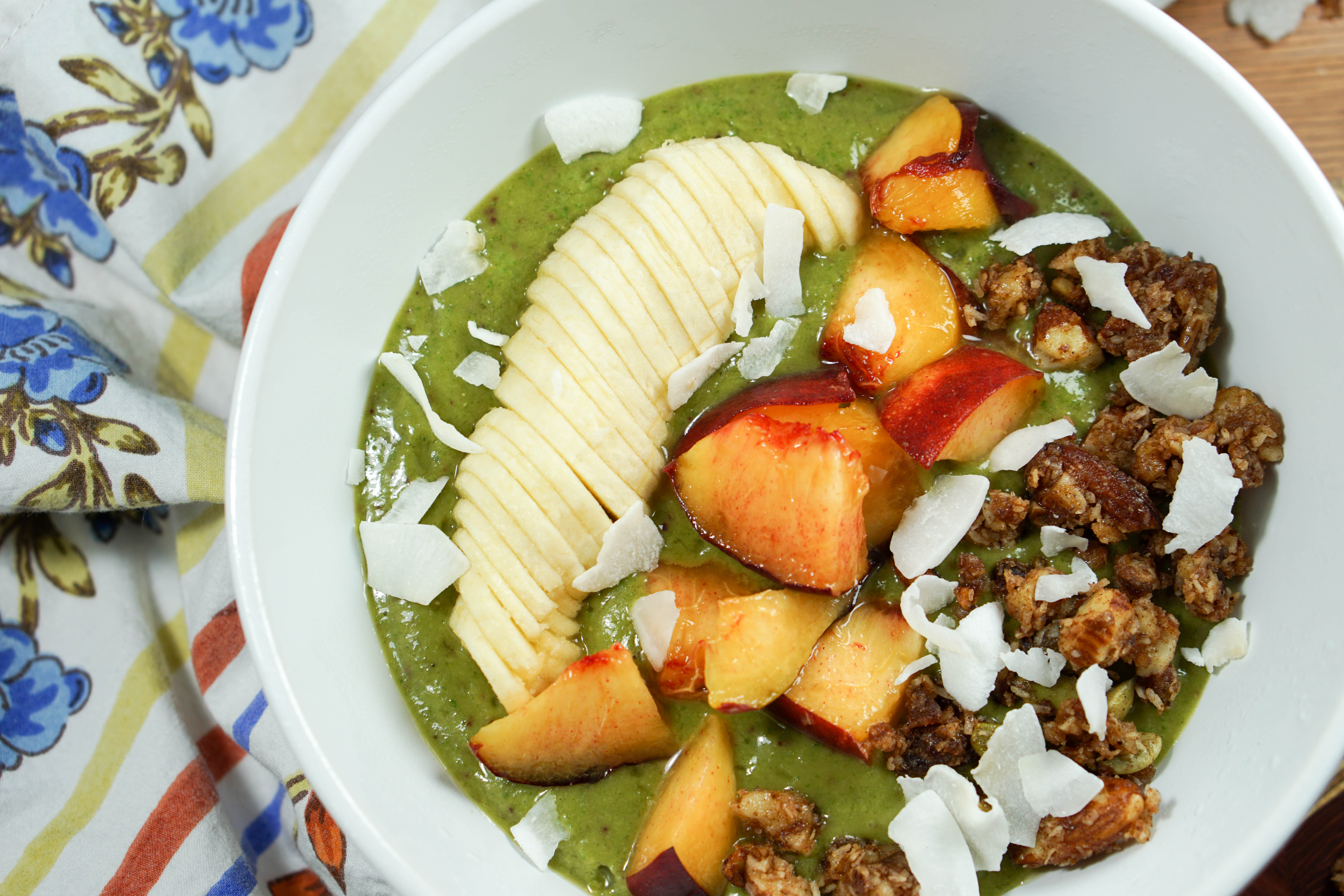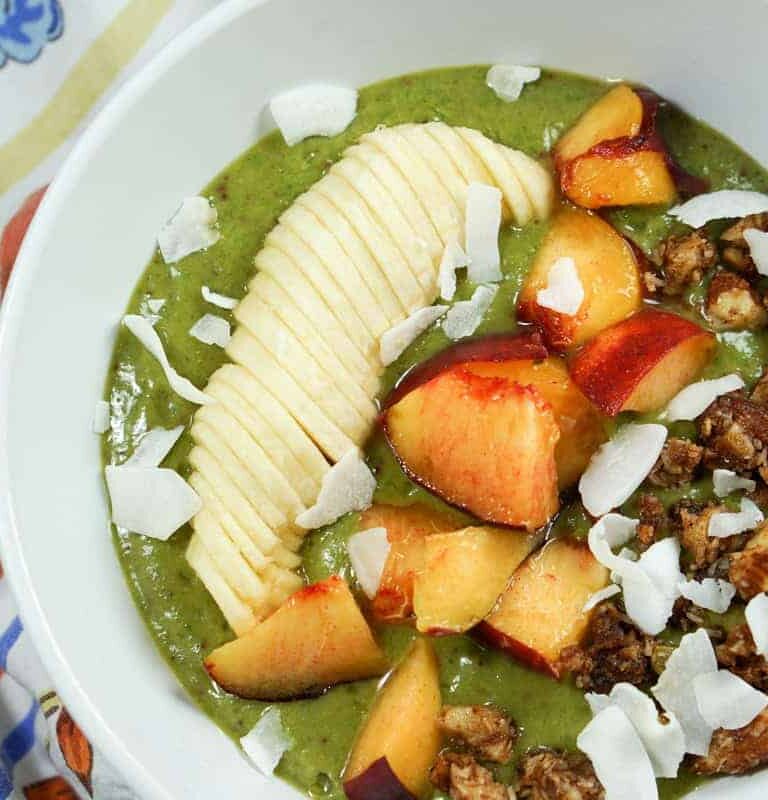 Peaches n' Kale Smoothie Bowl
Instructions
Blend kale, frozen bananas, milk, 2 peaches, and PB in blender or food processor until well combined

Slice bananas and diced peaches. Place on top of a smoothie bowl with granola/nuts/coconut.
MEAL TYPE, PALEO, RAW, RECIPE, SEASONAL RECIPES, SPECIAL DIET, SPRING RECIPES, SUMMER RECIPES, VEGETARIAN