There's nothing better than fresh greens straight from the garden (or farm). A close second is those from a local farm at the farmers market. Last weekend at our favorite farmers market, I picked up some arugula so fresh it still had the flower buds and stems attached. Naturally, I had to make a salad!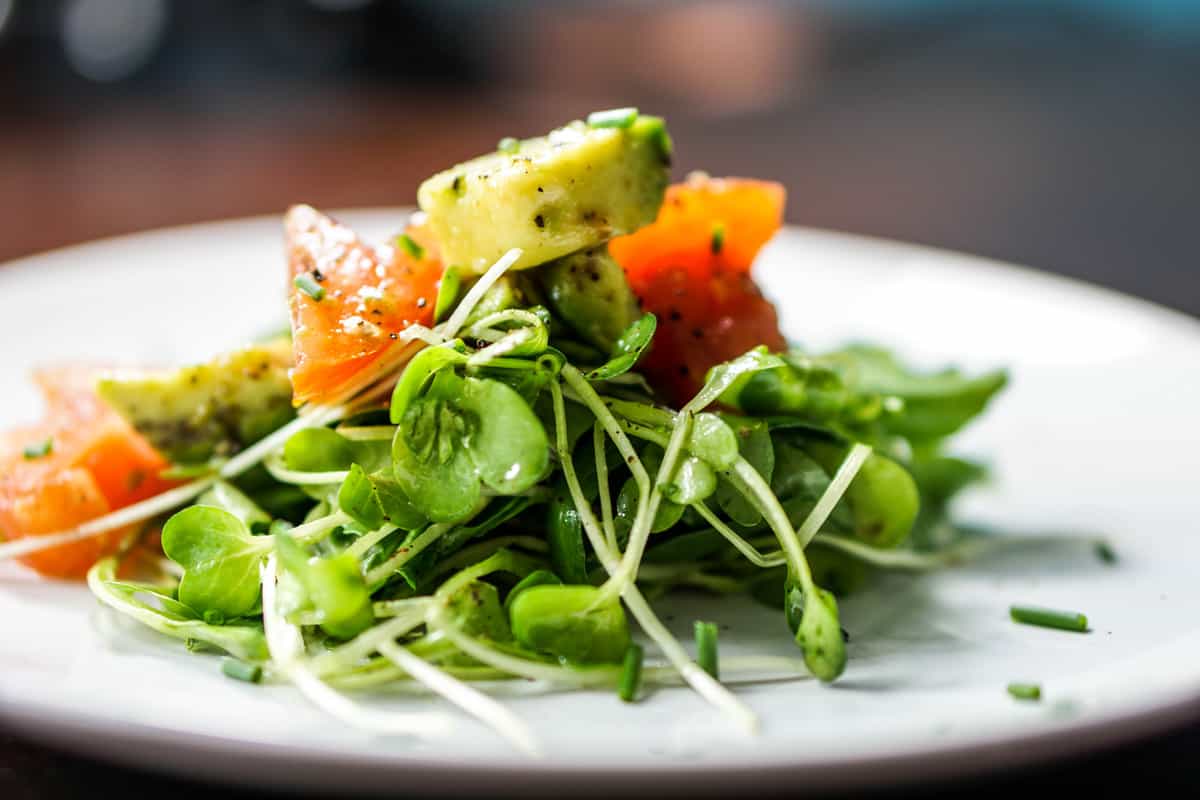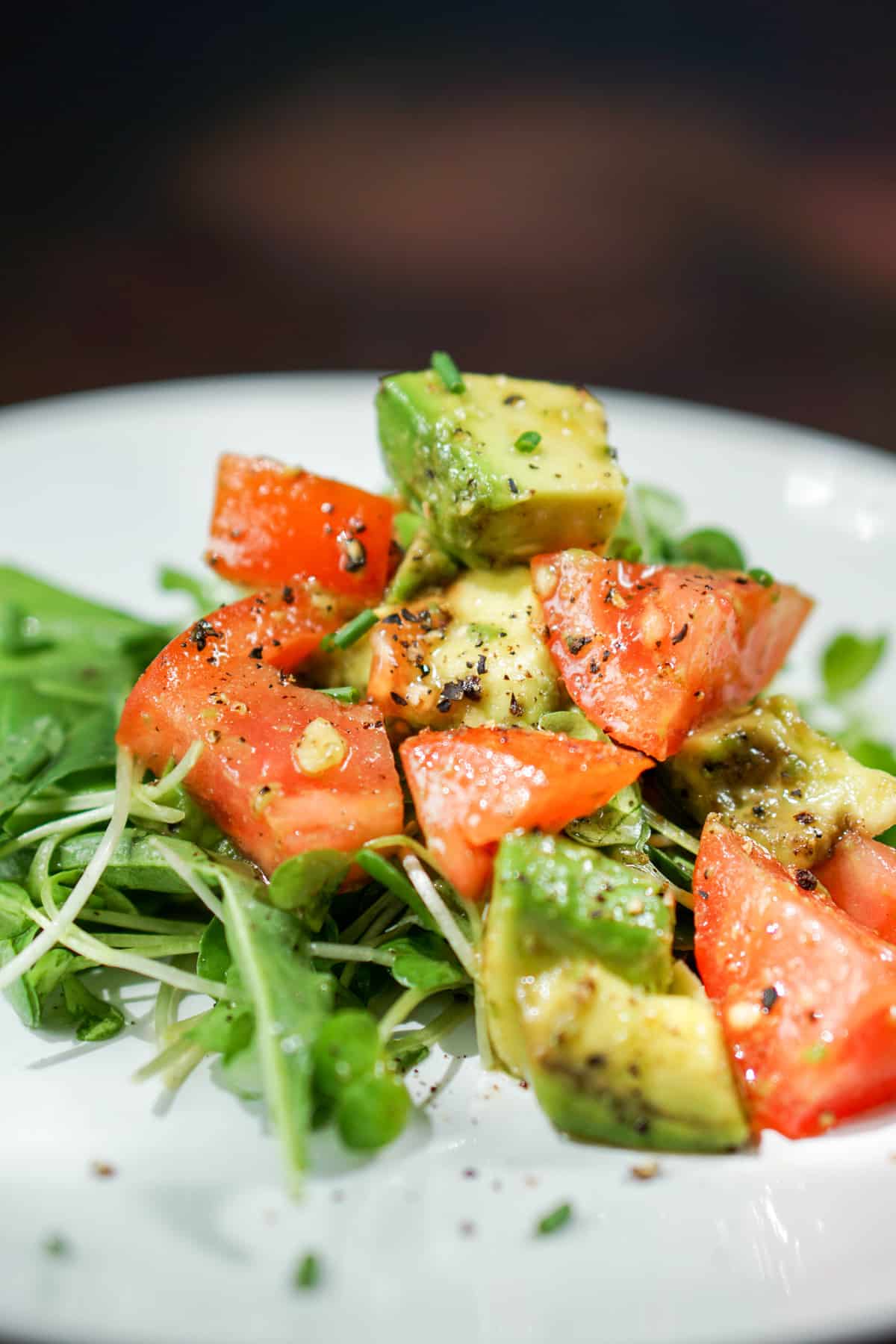 This particular stand is something new to me. They are a vendor for micro farms (Read: a bunch of peoples backyard gardens). They also has some delicious radish micro greens that I couldn't resist. Micro greens are becoming super popular and I love to see them at restaurants all over the county. They are so tiny and cute and their texture is awesome! Like sprouts, but without having to worry about them going bad so quickly.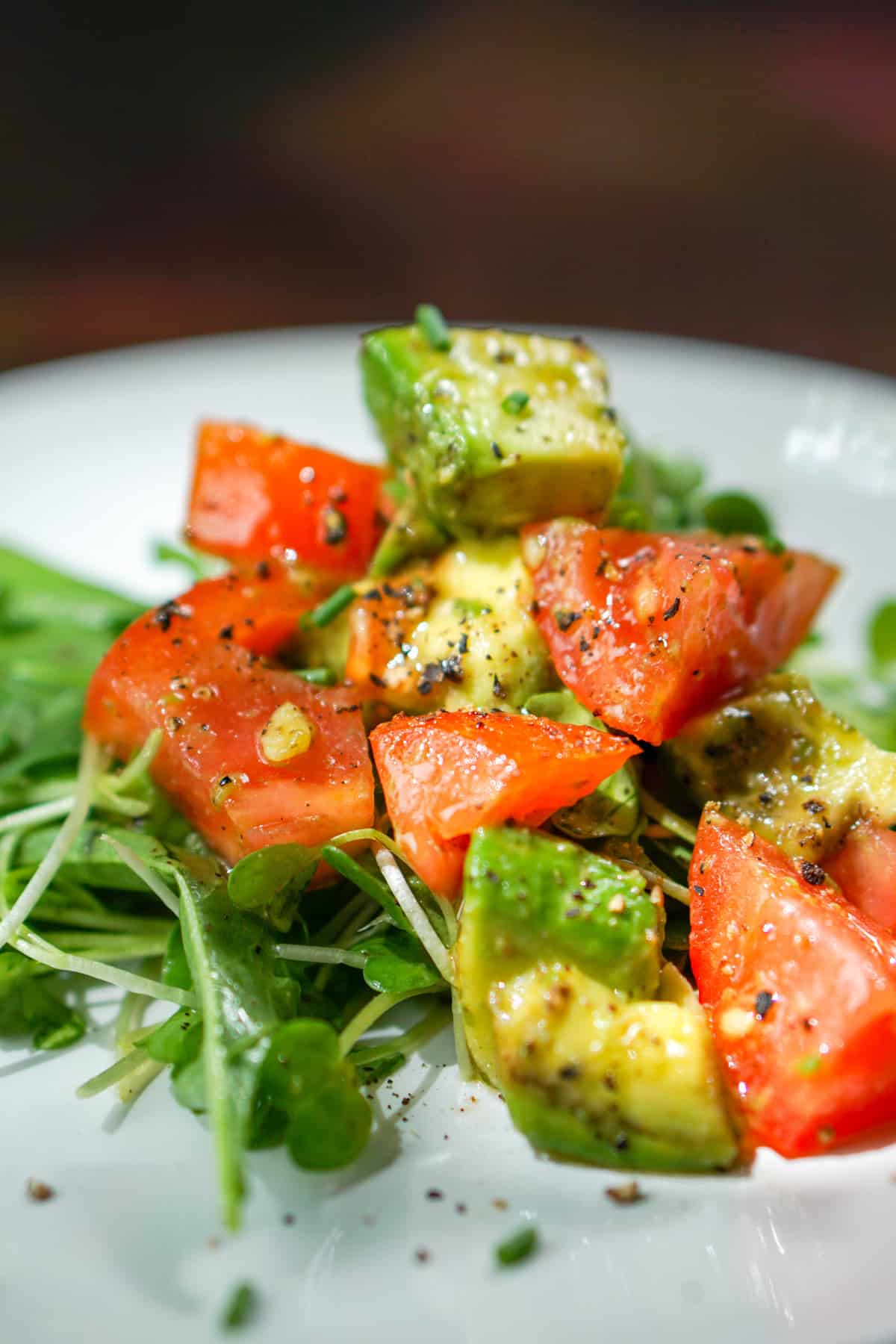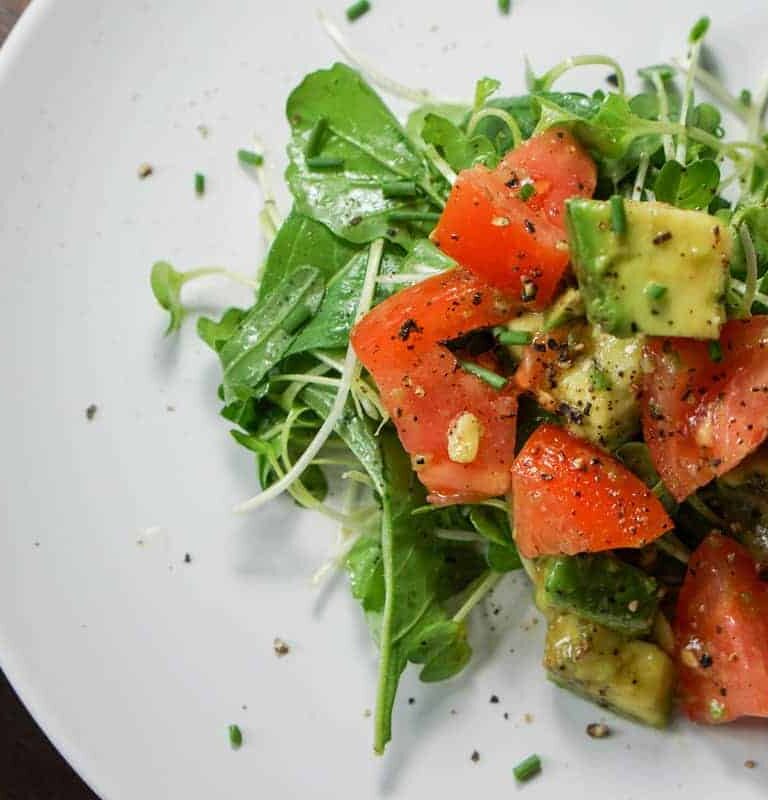 Arugula + Micro Green Salad w/ Tomato and Avocado
Instructions
Mix half the oil with salt and pepper and lemon juice in a bowl until well integrated. The mixture will become cloudy.

Mix in arugula and greens until all leaves are coated evenly.

Divide greens between 2 plates.

Dice avocado and tomato and add to a small bowl.

Mix in remaining EVOO and salt and pepper to taste.

Plate avocado tomato mixture on top of greens. garnish with pepper and herbs if desired.
EARTH DAY RECIPES, MEAL TYPE, PALEO, RAW, RECIPE, SEASONAL RECIPES, SIDES, SPECIAL DIET, SPECIAL EVENT RECIPES, SPRING RECIPES, SUMMER RECIPES, VEGETARIAN