We love our wild elk and are always looking for creative recipes that highlight the gamier nature of ground elk. This Paleo Elk Burger Bowl mixes flavors that enhance the elk and also feel fresh and light for summertime.

The recipe calls for equal parts ground elk and grass-fed and grass-finished beef, but you could increase the elk ratio up to 100% if you have the supply and prefer the elk taste over beef.
Making the Elk Burgers
To maximize time, you'll want to start with the sweet potato fries and grill the burgers while those fries are baking. You can prep the greens and other vegetables while both are cooking.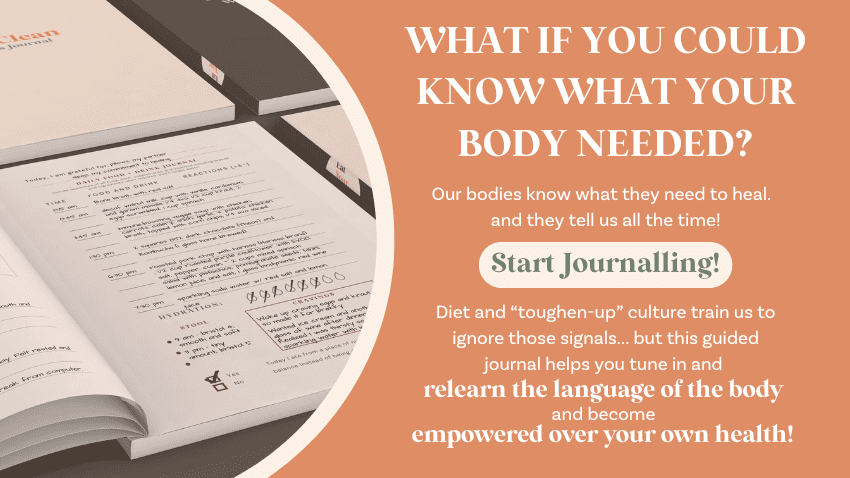 The Elk burgers are formed by lightly folding the spices into the meat. You want to minimize the time spent mixing so that the burger maintains the appropriate texture.

Leaving the salt until after the patties are formed will also help with texture. Adding salt to the patties will activate an enzyme that changes the texture from the typical burger we know and love to something more like a meatball. It will be denser if you add salt beforehand.

The Paleo Flavors of the Elk Burger Bowl
This bowl leans on fermented and minimally processed foods instead of high-sugar condiments. You won't see ketchup in this bowl and I would recommend against adding it.

Tahini and Cashew cream replace cheese and mayo and supply a good source of fat along with the avocado slices. If you're feeling fancy, you can whip your tahini instead of adding it straight from the jar.

Purple sauerkraut adds probiotics, color, and crunch to the dish. You can make your own by fermenting julienned cabbage and beets in salt water. I like to get Wildbrine's Raw Fermented red cabbage and beets blend.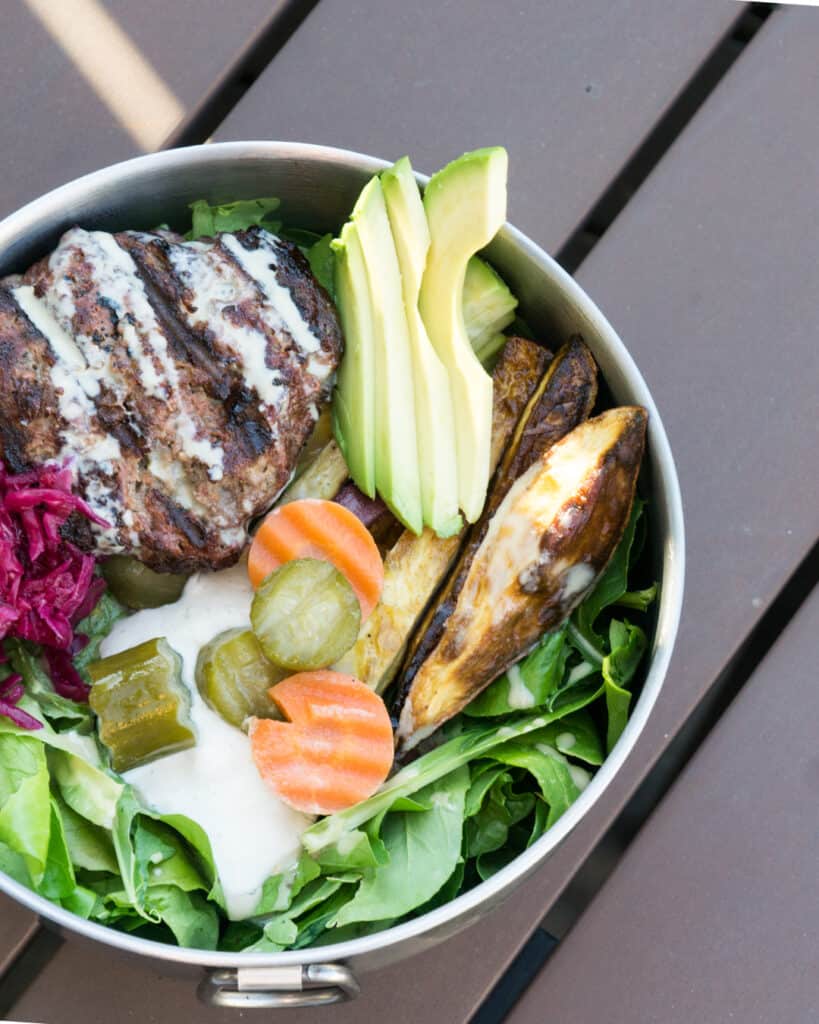 Pickles are a staple that adds a little heat and crunch, depending on the type of pickle you purchase. I used the Sexy Pickles brand which includes pickled cucumbers and carrots and can be a little on the spicy side!

The burger bowl also includes the fries right in the bowl itself! Roasted (not fried) sweet potato fries and mixed greens make this meal light and satisfying.

If you need desserts to pair with this, look at these.
Cashew Cream
To make cashew cream, simply soak cashews and then blend them with water. You will drain the soaking water and mix cashews with equal parts water in the blender. For example, blend 2/3 cup of soaked cashews with 2/3 cup of lukewarm water to get about 1 cup of cashew cream.

If you do not have time to soak the cashews, you can boil them to speed up the process. Boil cashews in water for 4 minutes, let cool, drain, and then blend with equal parts water.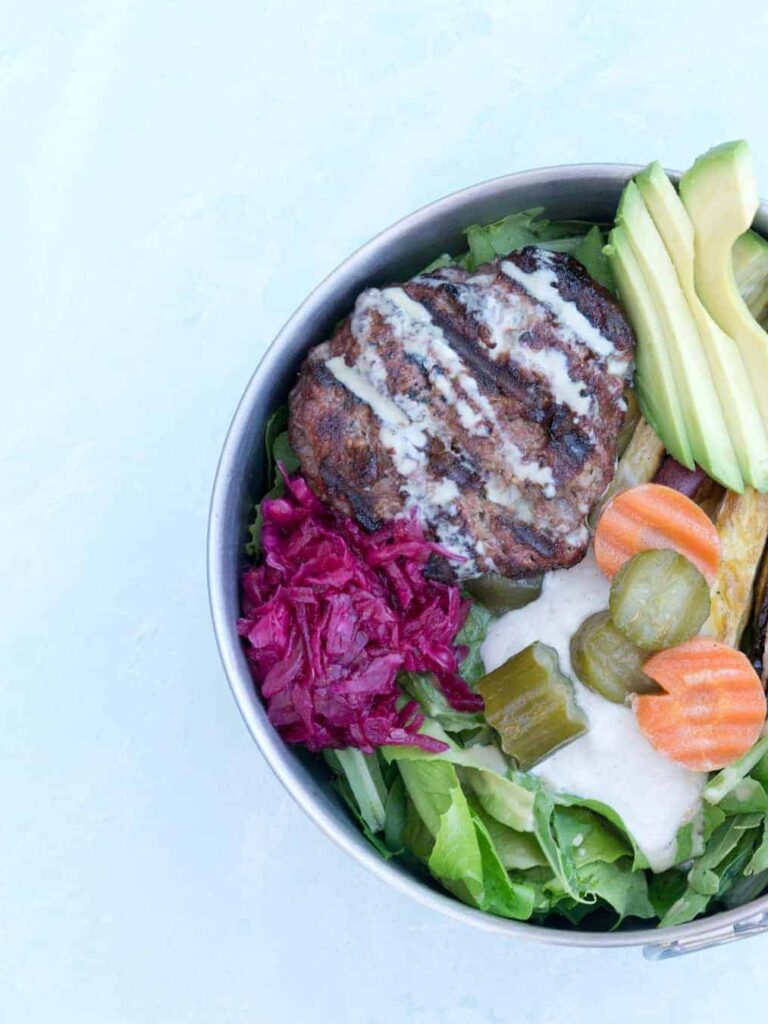 Paleo Elk Burger Bowls
Description
A light and satisfying meal with grilled elk and beef burgers and roasted sweet potato fries atop mixed greens. Served with tahini, cashew cream, purple sauerkraut, pickles, and avocado.
Sweet Potato Fries
Slice sweet potato lengthwise, into fries. Cover with EVOO and salt. Arrange on baking sheets so that the fries are not touching each other.

Roast for 15 minutes, then increase heat to 450 and change the setting to broil. Roast another 7 minutes or until golden brown.

Reserve for burger bowls
Burgers
Preheat grill to high

In a bowl, add meat and spices, except salt. Lightly fold the spices into the meat, being careful not to knead the meat.

Form spiced elk into 8 patties

Sprinkle salt on each side of the formed patties. The texture remains more burger-like and less like a meatball if the salt is reserved for the outer edge instead of being mixed in due to an enzyme reaction.

Open grill and place burgers on the heated grate. Reduce temperature to medium-high.

Grill burgers for about 10 minutes or until there are grill marks and you can easily separate the patty from the grill

Flip and cook another 3 minutes or until medium rare

Remove from the grill for addition to burger bowls
Burger Bowls
Start the sweet potatoes and while those are roasting, start the burgers.

Wash greens and split between 8 bowls

Slice avocadoes and set aside.

Add a burger to each bowl and drizzle with tahini, about 1/4 tbsp tahini per burger

Distribute sweet potato fries evenly across all bowls

Spoon purple sauerkraut, cashew cream, and pickles evenly across all 8 bowls

Top with sliced avocado

Serve and Enjoy!
Healthy, Keto, Ketogenic