Tis' the season of pumpkin spice lattes and peppermint mochas… but that usually means 1,000s of calories in the form of syrup in your cup, followed by a sugar crash and possibly a headache. So, what's a healthy way to spice up your coffee? Maybe a kind that doesn't require a 5 mile run to burn it off or leave your teeth feeling like they are wearing sweaters. -> Natural Cinnamon Spiced Coffee featuring… Spice! Pure natural spice! We are talking actual real spices added directly to your coffee grounds.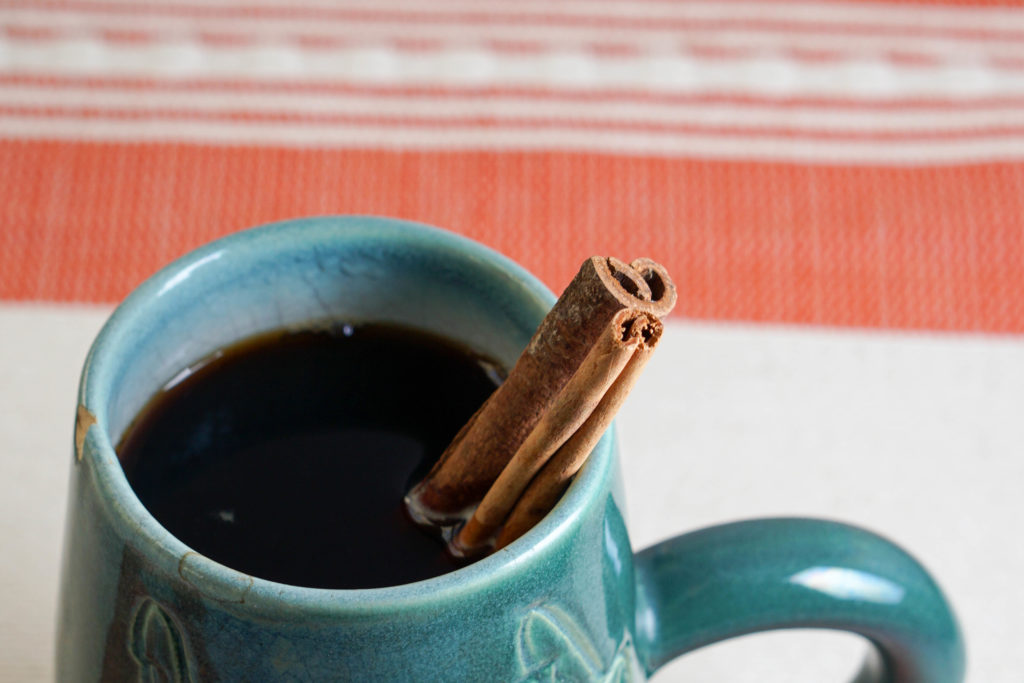 This Natural Cinnamon Spiced Coffee recipe gives you beautifully flavored coffee with the added benefits of cinnamon and nutmeg. Cinnamon has been valued since the original spice trade and has tons of health benefits that you can see here.
No Sugar, No Syrup, All the Flavor!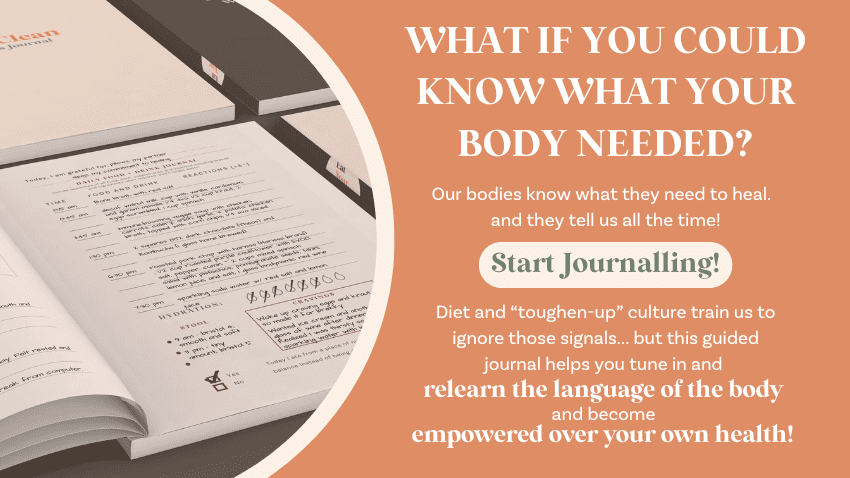 All you have to do is take your favorite coffee and add the spices to it. There are all sorts of options to keep mixing it up, too!
Side Note – this is one of my favorite mugs. My Nana's friends gifted her these beautiful homemade mugs for her wedding day. Hand crafted and engraved with their initials, this is a mug I only pull out for special occasions. 🙂 If you haven't noticed, I have a thing for inspiring coffee mugs. 🙂 Evidenced by my insta feed. 😉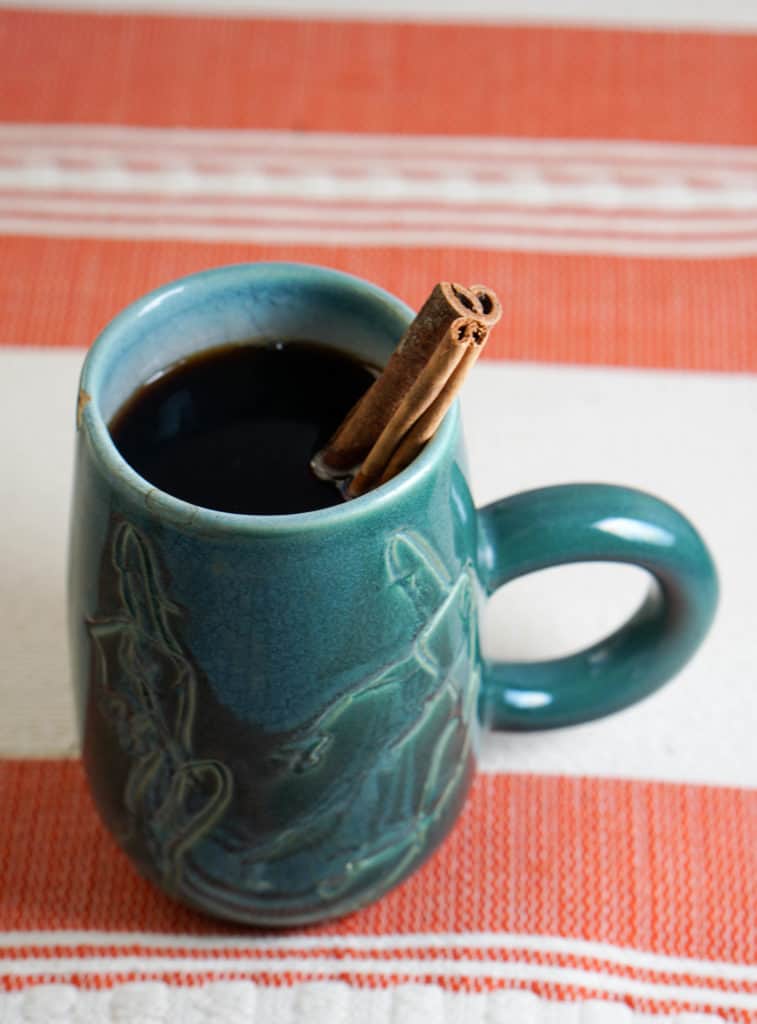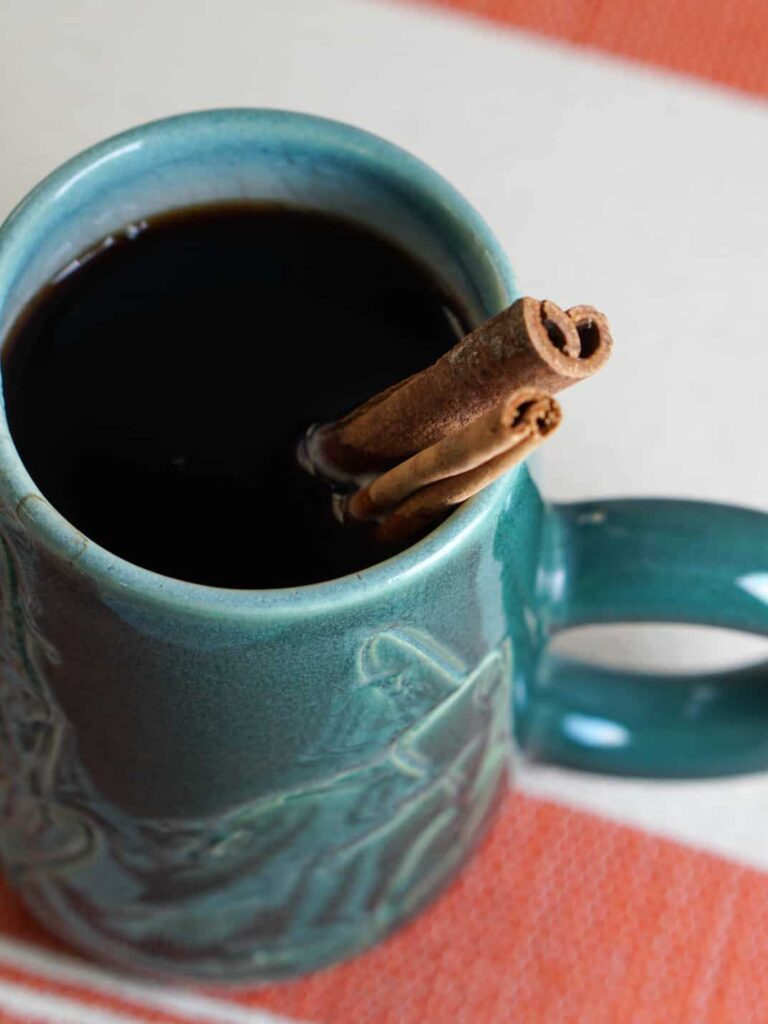 Natural Cinnamon Spiced Coffee
Instructions
Add coffee grounds as normal to your coffee maker.

Sprinkle cinnamon and nutmeg on top of the coffee grounds.

Serve and enjoy with a little extra holiday cheer!
Note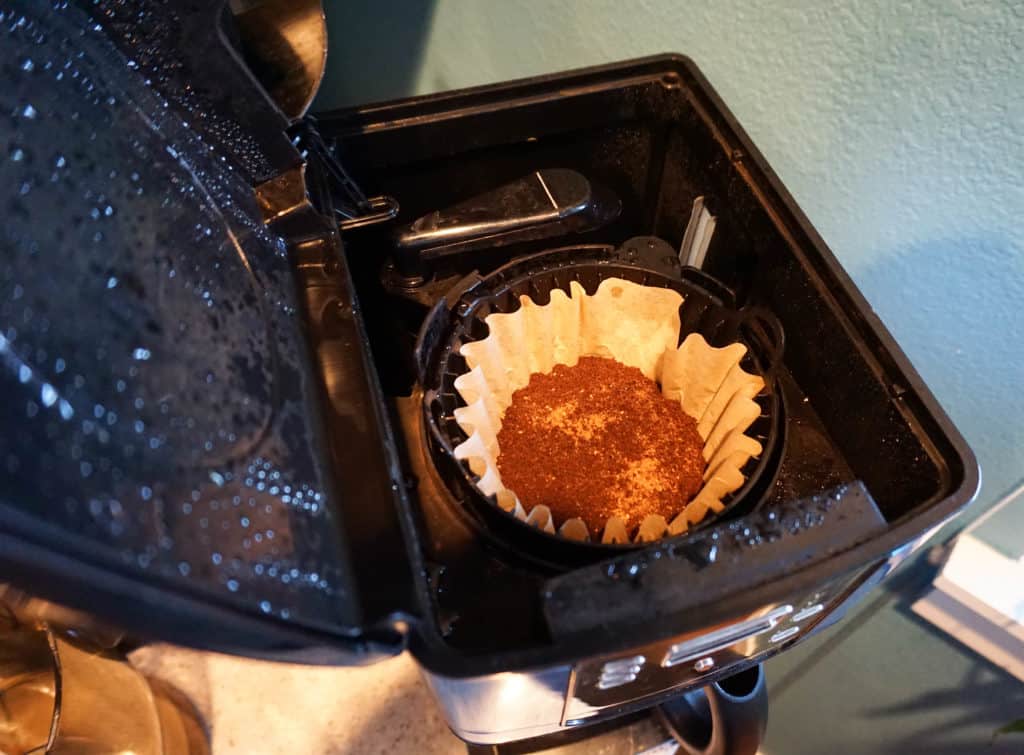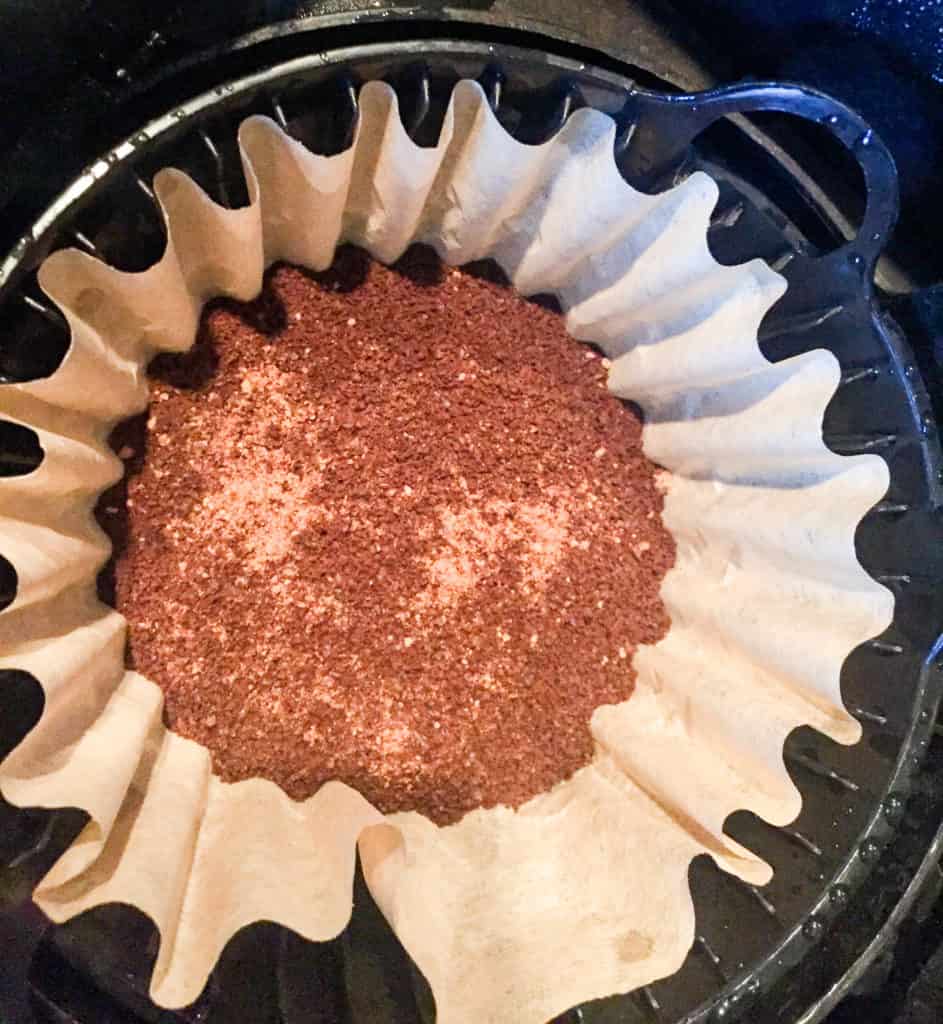 --Other Options for Healthy Natural Spiced Coffee--
Because you are using real spices to create the flavor in this natural cinnamon spiced coffee, you can customize the flavors easily. Check out these versions to see which one you prefer best, then experiment on your own with your favorite spices. Let me know if there are any other spice combinations you love in the comments!
Pumpkin Spice Version:
Use a pumpkin spice mix instead of cinnamon and nutmeg which will give a richer flavor. You might just like this better than a PSL and I know you'll feel better afterwards!
Indian Spice Version:
Switch out nutmeg for cardamom which gives a warm spiced flavor
Aztec Spice Version:
Add a dash of cayenne. This gives just a hint of fire to the coffee to spice things up. 🙂
CHRISTMAS RECIPES, FALL RECIPES, NEW YEAR'S, RECIPE, SEASONAL RECIPES, SPECIAL DIET, SPECIAL EVENT RECIPES, THANKSGIVING, VEGETARIAN, WINTER RECIPES