chocolate fudge is always a delicious treat… but chocolate masala chai fudge squares? Those are even MORE amazing! The warming flavors of ginger, clove, cinnamon, cardamom, and nutmeg transform these amazing fudge squares into a next-level treat. It's like warm chai tea with sweet ginger cookies and dark chocolate squares all in one. Dinner at home on a cozy snowy day followed by these chocolate masala fudge squares… Check. Life complete.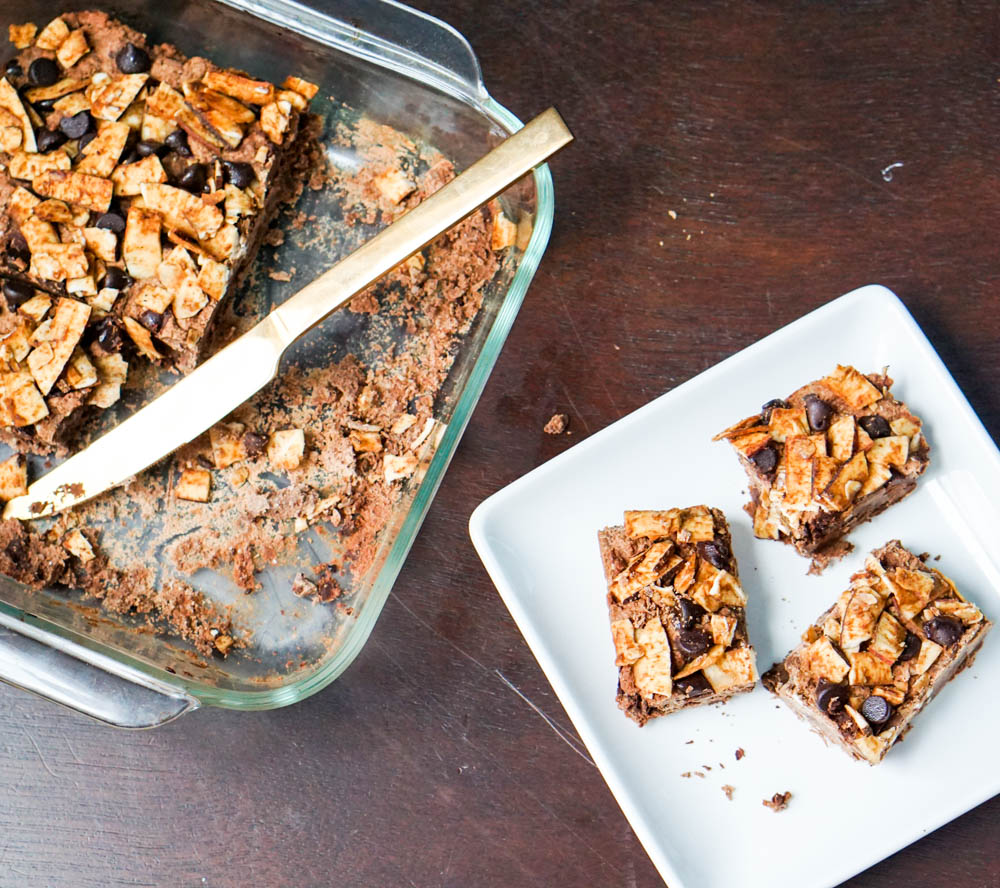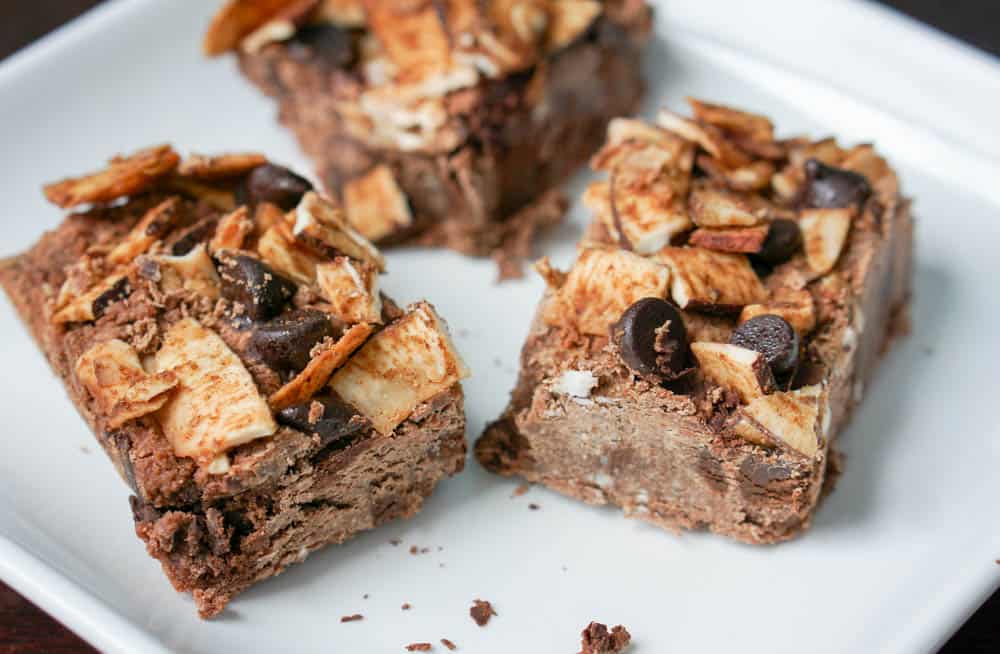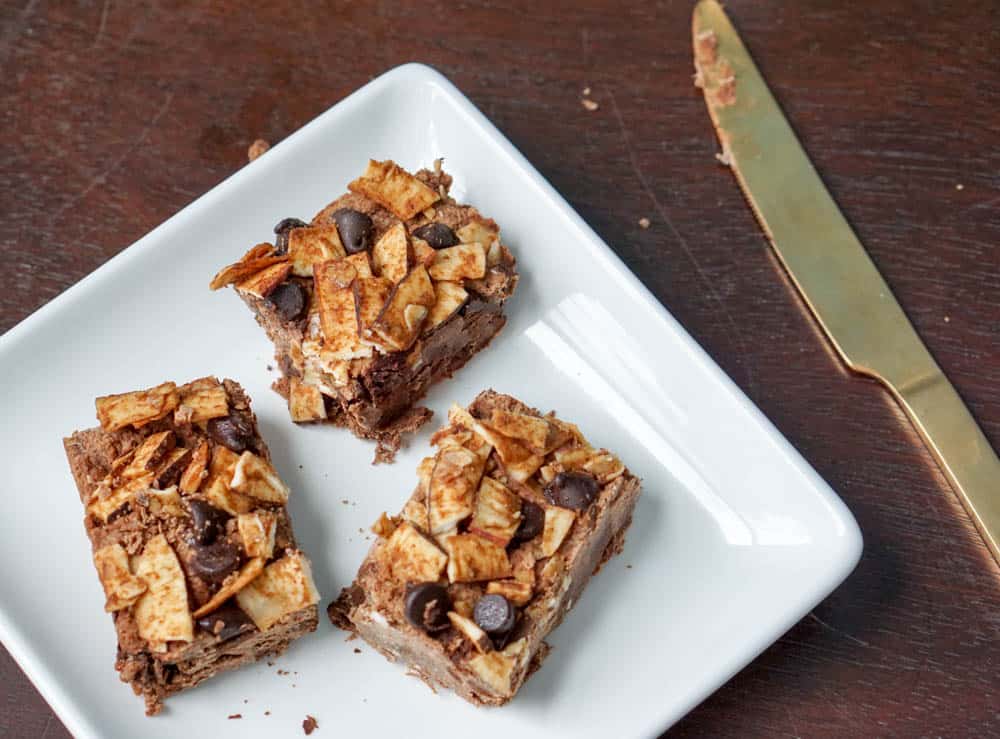 These squares are nice because I use these totally natural and healthy coconut chips that already have the chai spices baked in. It's rare to find packaged foods that just have real food as the ingredients, but somehow the girls at Made in Nature made it happen. I discovered these recently at a food allergies conference and absolutely fell in love with them. It's the healthiest snack that somehow also makes my mouth feel warm and delicious and snuggly. Or maybe it makes me feel warm and snuggly. Who knows… my brain is controlled by my stomach most of the time so it's probably a little column A, a little column B.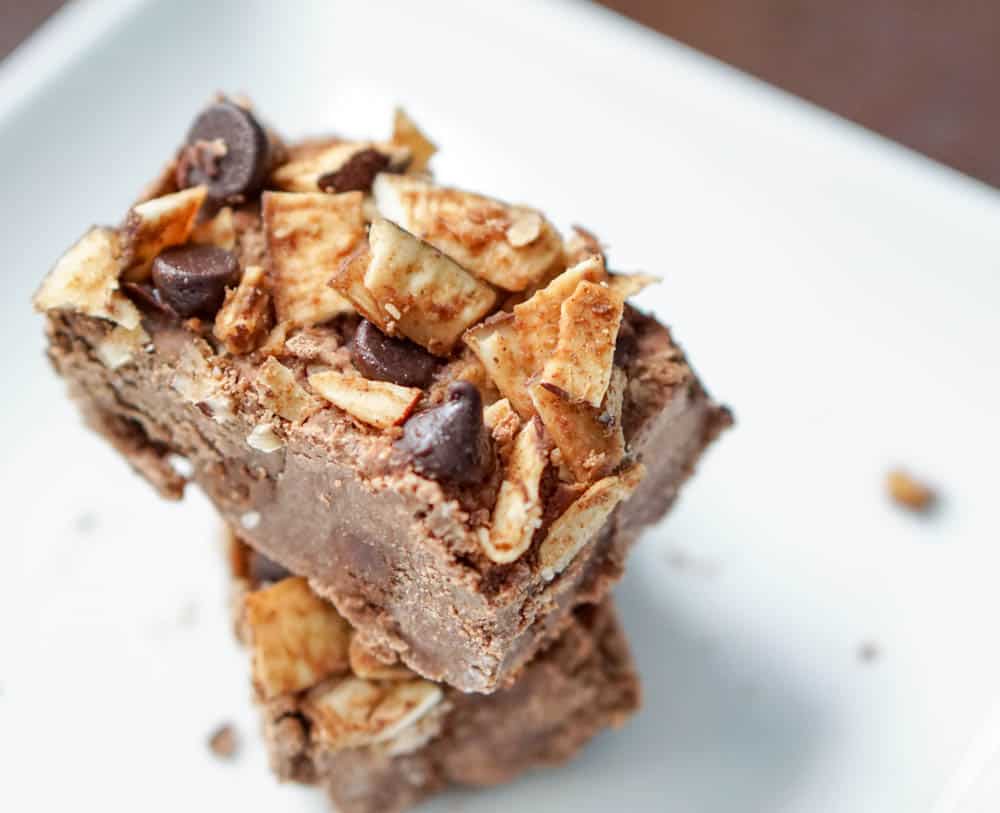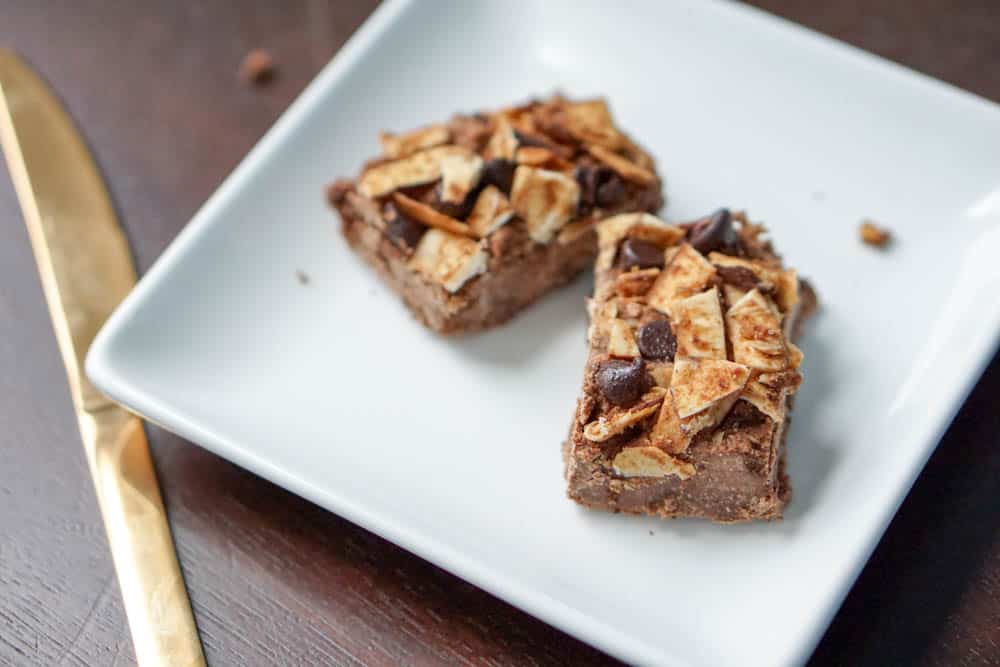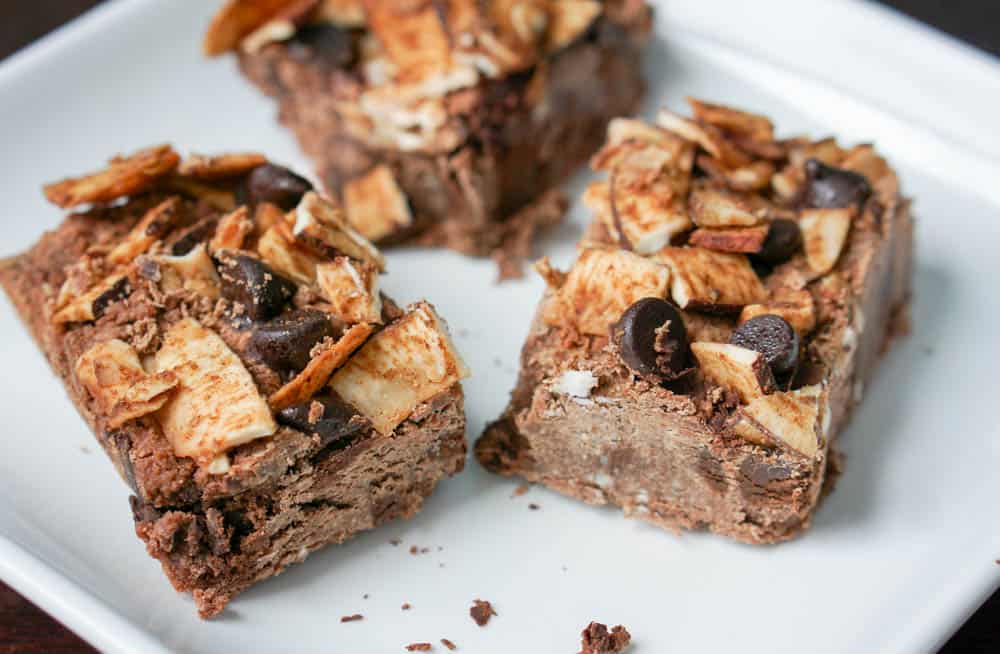 After eating these I couldn't help but think that they could take chocolate brownies to a whole new level. I always like rich, dense chocolaty desserts, and these masala chai fudge squares ended up being exactly what I was hoping for: chocolatey goodness, holiday spice, warm chai, healthy natural sweetness, and decadent creaminess. (I feel like a wine Somm in training… haha.. but that's really what they taste like!)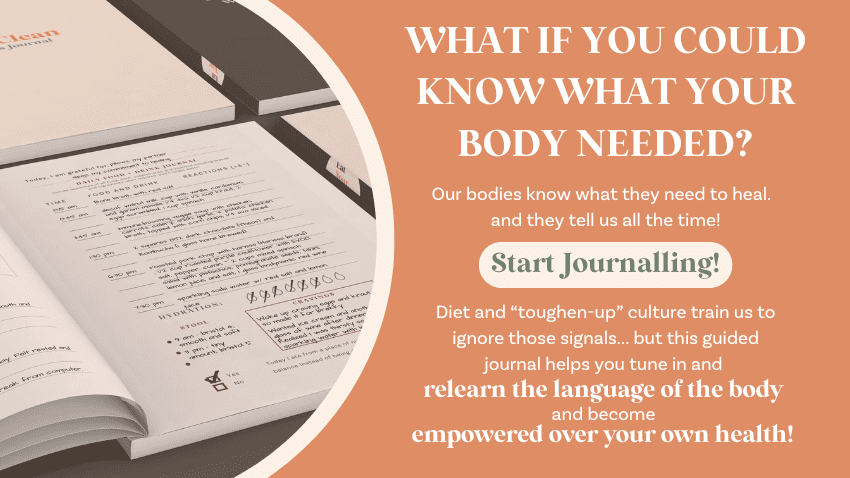 Another thing I want to call out about this recipe is that there is no processed sugar and no grain. The only sweetness is added with the natural coconut and the pureed dates. I like using the whole date because you get all of the other nutritional value and fiber of the date. The chai flavors, in both the coconut chips and the fudge itself, are natural and only use real spices! It tastes better that way and you get the health benefits of those spices. They are also, as always, dairy-free and gluten-free.
–Masala Chai Fudge Squares Recipe–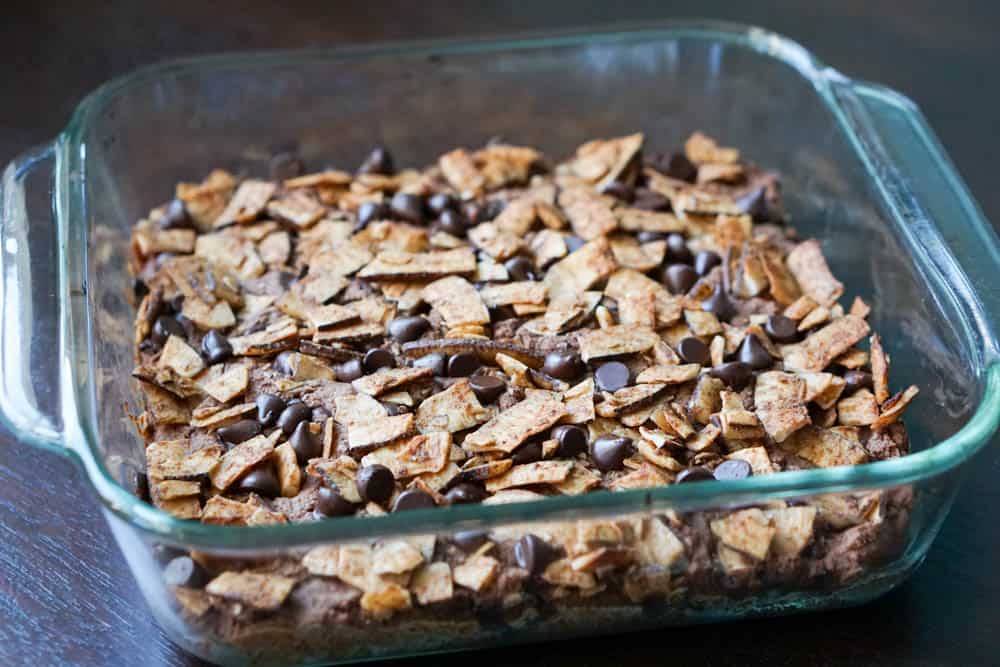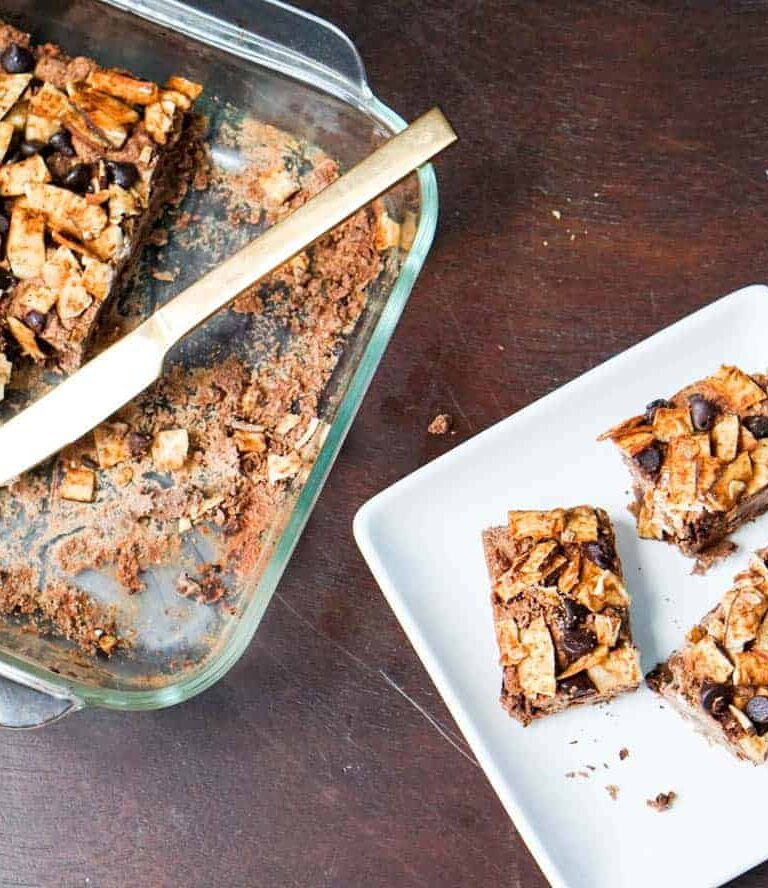 Masala Chai Fudge Squares
Instructions
Cover dates with water and soak for 1-2 hours.

Using a mixing bowl and electric mixer, beat coconut oil until smooth.

Add vanilla and egg and blend until smooth.

Purée dates and 1/4 cup of the soaking water using a blender or food processor until smooth. Add to mixture and beat until well combined.

Mix dry ingredients in a bowl.

Slowly add mixed dry ingredients into the mixing bowl, stirring as you go.

Bake at 350 for 15 minutes.

Once cooled, cut into small squares (about 1" squares).
CHRISTMAS RECIPES, FALL RECIPES, MEAL TYPE, SEASONAL RECIPES, SPECIAL DIET, SPECIAL EVENT RECIPES, VALENTINE'S DAY RECIPES, WINTER RECIPES