The anticipation of roasted marshmallows with melty chocolate around the fire is enough to make me skip out of work and build a mini fire in my backyard. But then I'm always disappointed by the fact I have to chug a whole bottle of water to wash down the intense amount of sugar. Not. Any. More!!! This little Indoor S'Mores – Cleaned Up Recipe – is low in sugar, mostly using unrefined honey. And… they can be done inside, sans fire pit! That means no water required… neither for washing down the sugar or putting out that make-to fire.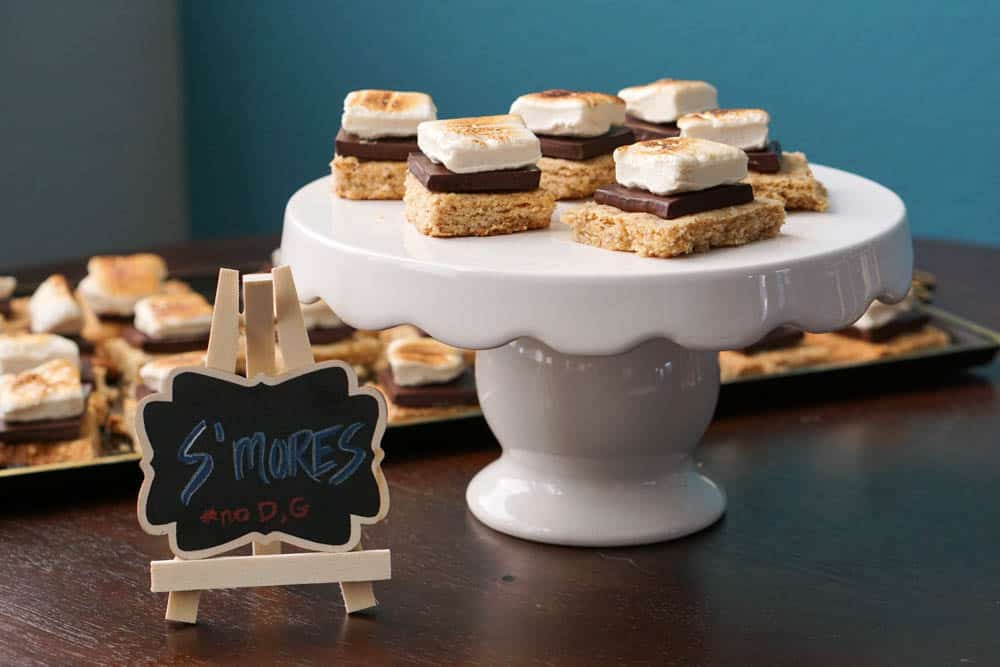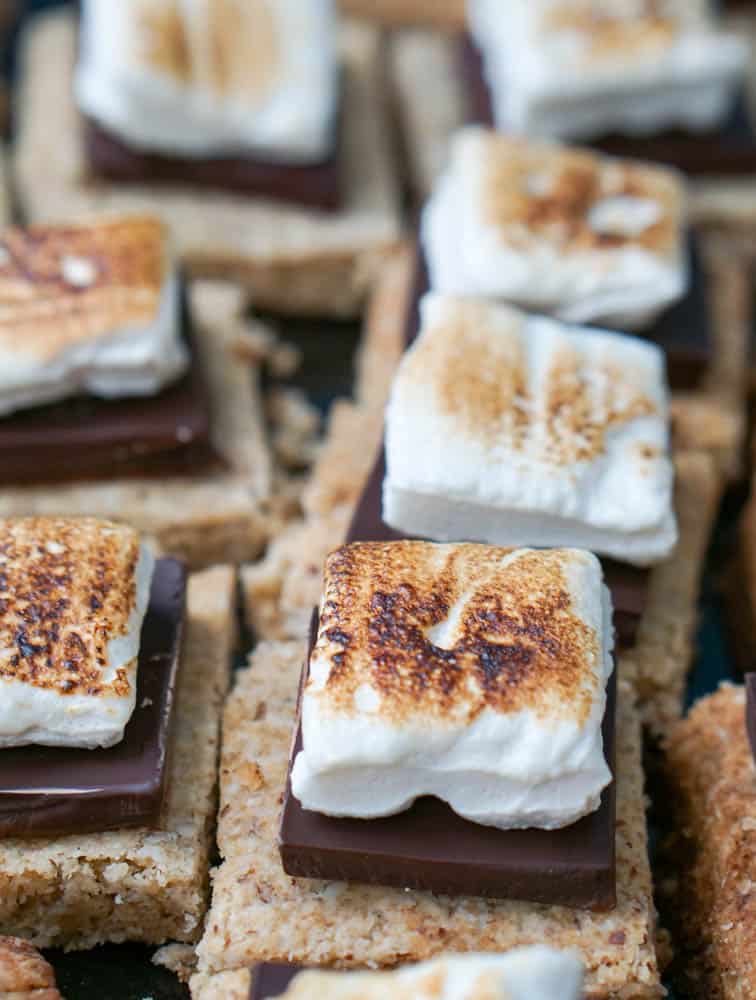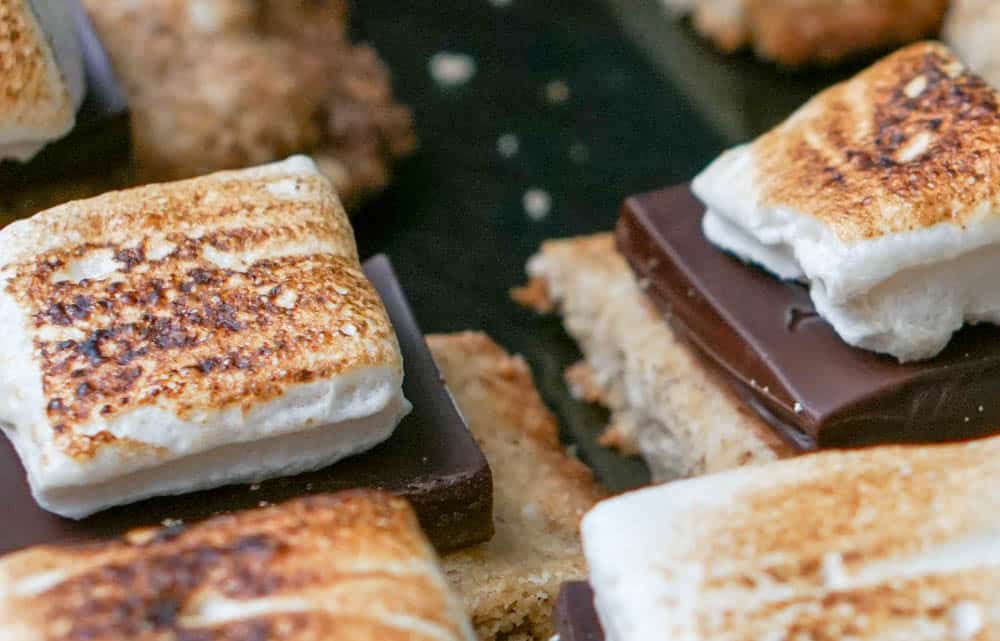 Since I'm a graham cracker free kind of girl, I usually just go for the chocolate marshmallow sandwich instead of traditional s'mores . It's pretty delish. This winter, however, I couldn't resist the idea of pre-made individual S'mores on little cookies. Because, let's be honest. Cookies are way better than crackers.
It's like an open faced sandwich, but an open-faced S'more. A culinary torch allows you to make them inside, sans fire pit. And – best part – you can make them ahead of time as a perfect little dessert for a party! All parties are better with S'mores. 🙂 Plus – I don't think anyone will even know that they are light on sugar and completely dairy, grain, and gluten free. Win!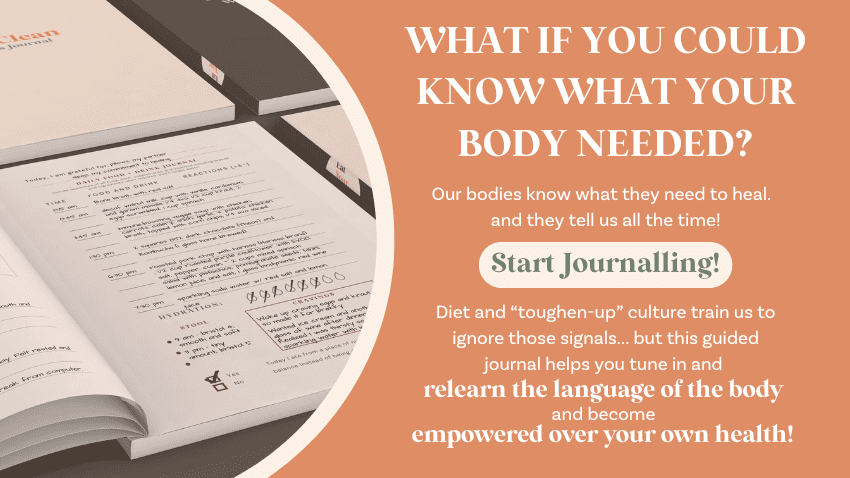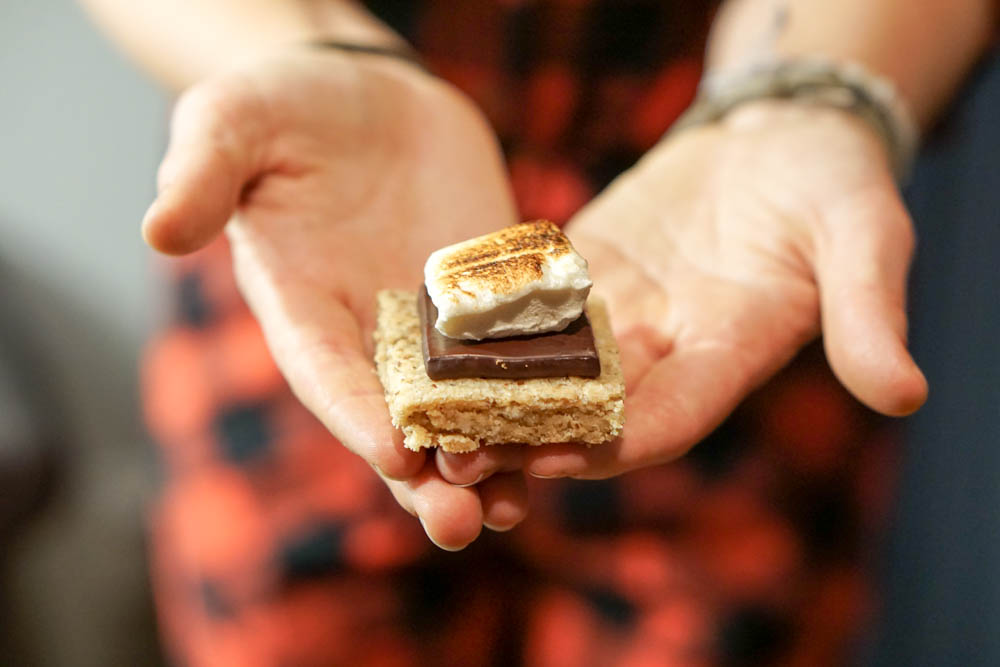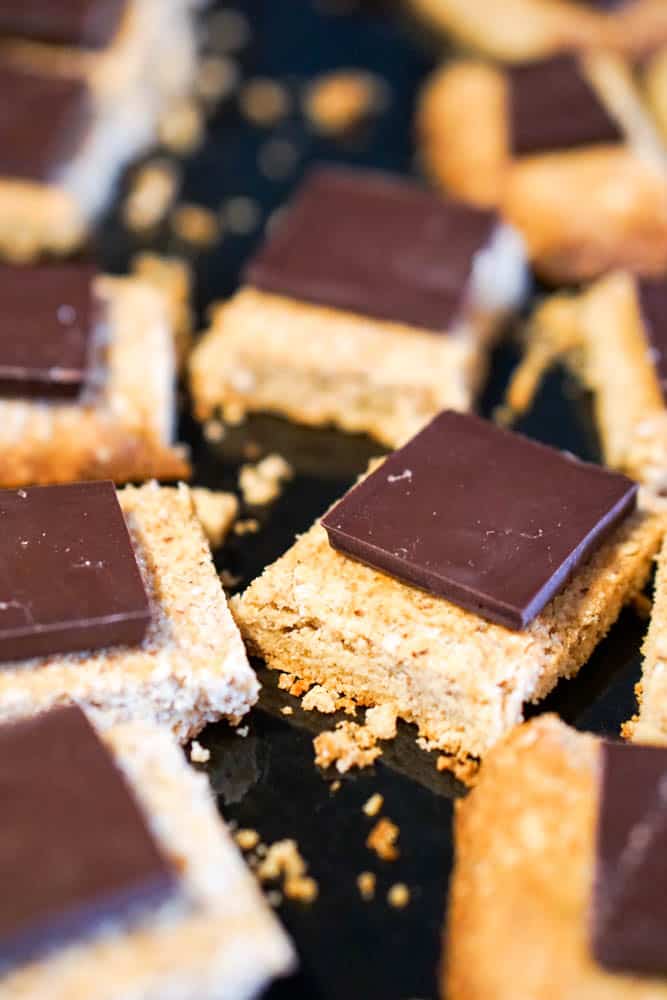 Bonus points if you wear an all plaid romper while eating them.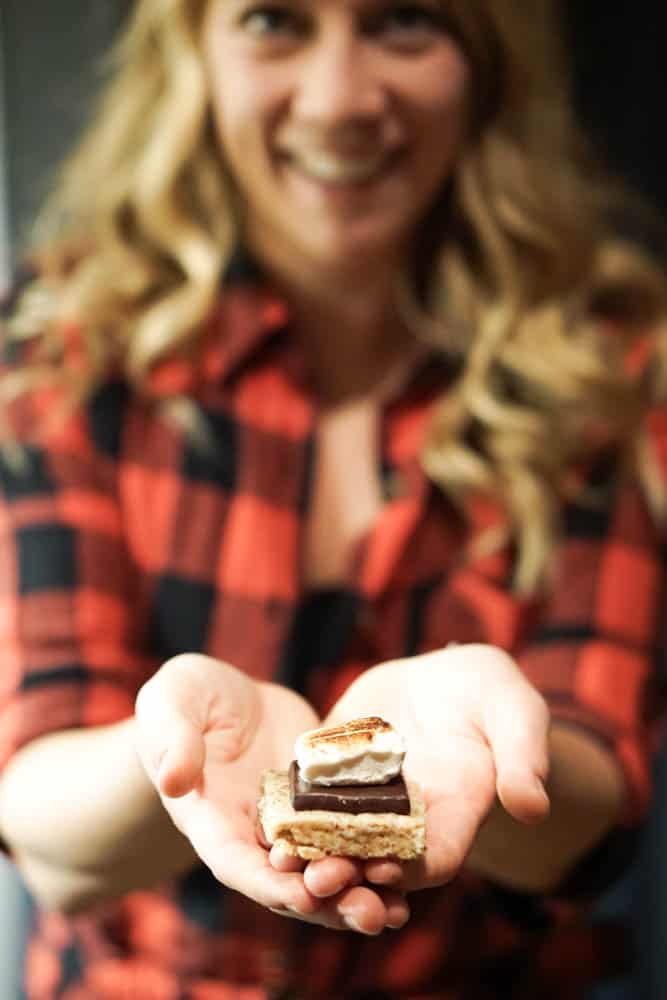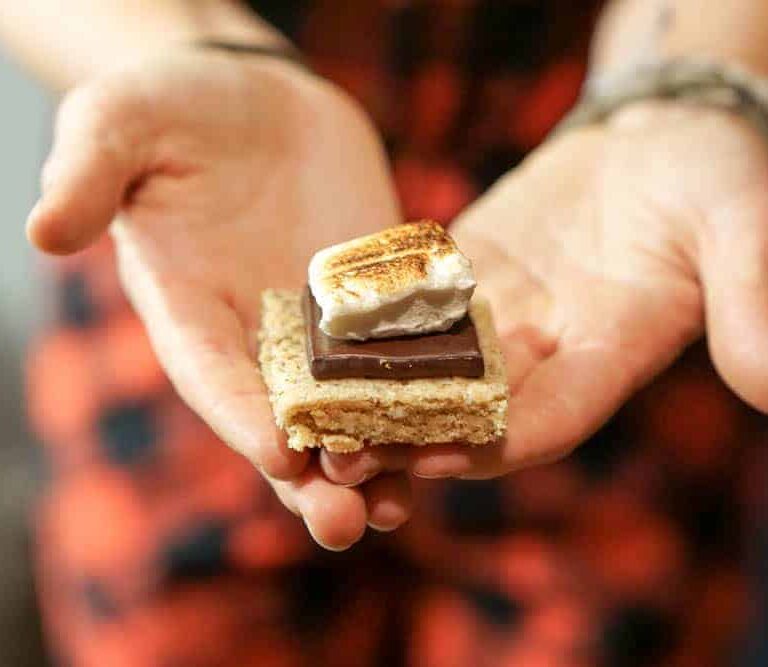 Indoor S'Mores – Cleaned Up Recipe
Description
This Clean Indoor S'Mores recipe can be made ahead of time and your guests will never know it's low sugar and completely dairy, grain, and gluten free.
Instructions
Mix all ingredients together.

Line cookie sheet with parchment paper.

Press into a large solid square on the cookie sheet, about 3/4" thick.

Bake for 15-17 minutes, or until golden brown.

Set aside and let cool for about 10 minutes. While slightly warm, top with chocolate squares, leaving about 1/2'-1" between the squares of chocolate. This will be the outside cookie border of your s'more. You want the cookie warm enough so the chocolate will melt on the bottom and stay attached to the cookie. You don't want the cookies so warm that the chocolate will melt all over the place. It should stay in square form.

Cut the cookie sheet into squares around the chocolate squares,  so that each cookie square has a slightly smaller chocolate square on the top.

Slice your mallows into squares just smaller than the chocolate squares.

Using the blowtorch, lightly scorch the tops of the chocolate, and set the marshmallow on top. Again, this is to melt the chocolate just a tad so it will act as glue. If making these ahead of time, set them aside at this point until ready to serve.

Once the marshmallows are distributed, torch the tops until golden brown. This was about 1-3 seconds per mallow for me.
4TH OF JULY RECIPES, CHRISTMAS RECIPES, FALL RECIPES, HALLOWEEN, MEAL TYPE, NEW YEAR'S RECIPE, SEASONAL RECIPES, SPECIAL DIET, SPECIAL EVENT RECIPES, SUMMER RECIPES, VALENTINE'S DAY RECIPES, WINTER RECIPES