Have you heard of Harissa? No? Well then prepare to have your mind… and taste buds… BLOWN with this Sprouted Harissa Hummus Recipe.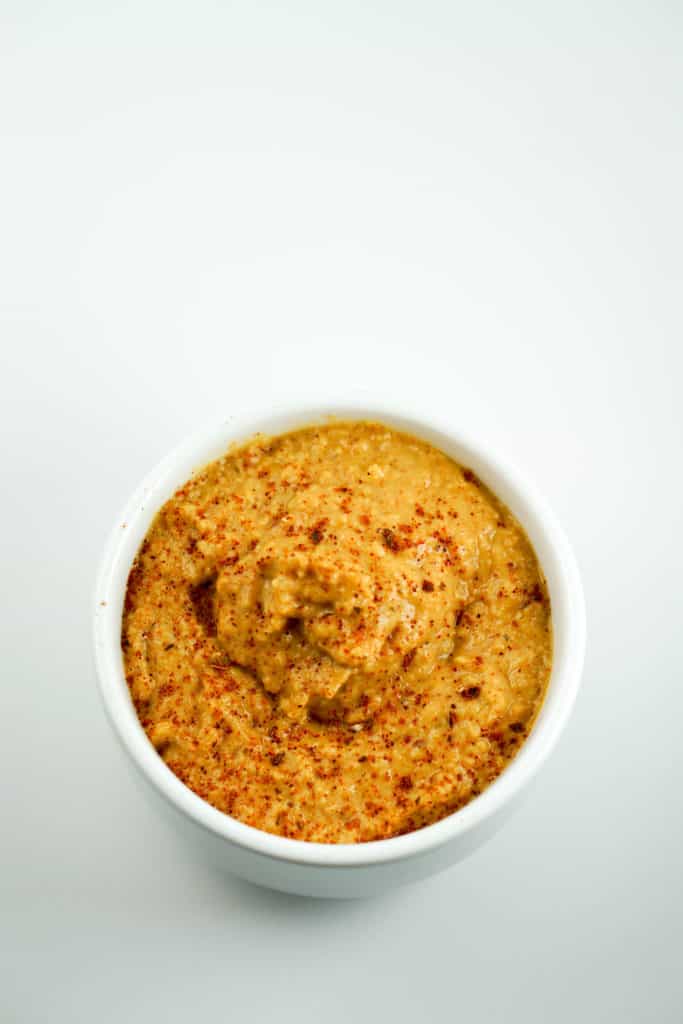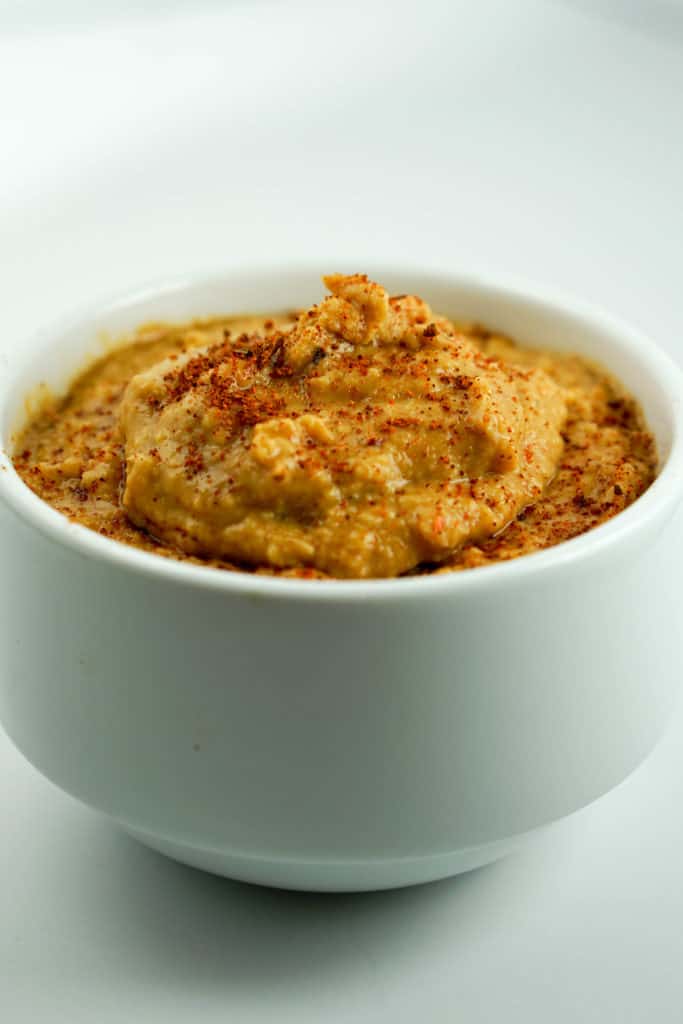 Harissa is a north african red pepper spice mix with a smokey earthy flavor. It's base is roasted red japone peppers and usually has garlic, salt, coriander, cumin and caraway. Its delicious and adds spice to your dish with a little more depth than the average chile powder. That blend of other middle eastern spices makes Harissa perfect for hummus.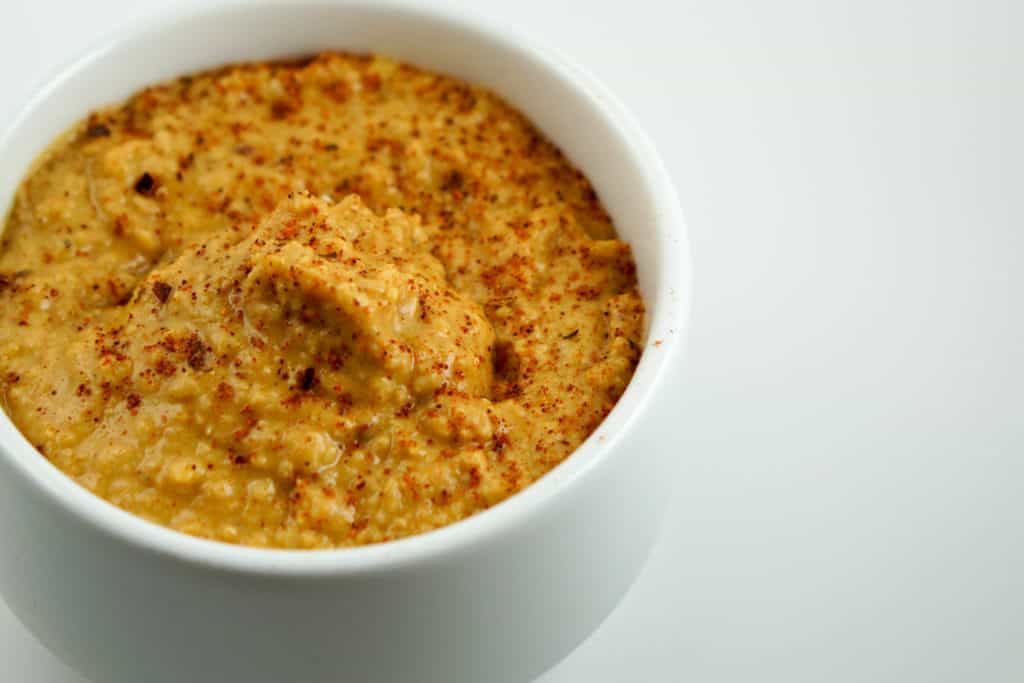 Now if you've made hummus before, you know it requires soaking and blending garbanzo beans. But, you might not have sprouted those beans when you made it. Sprouting the garbanzo beans decreases the amount of starch and anti-nutrients in the beans. Those anti-nutrients are what lead to an upset stomach and can trigger intestinal problems. Soaking + Sprouting can allow people who usually don't tolerate beans well to enjoy them without any side effects.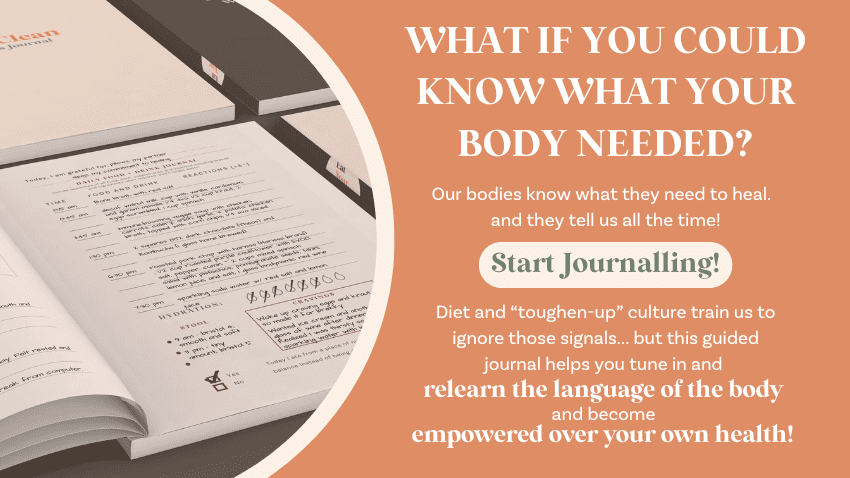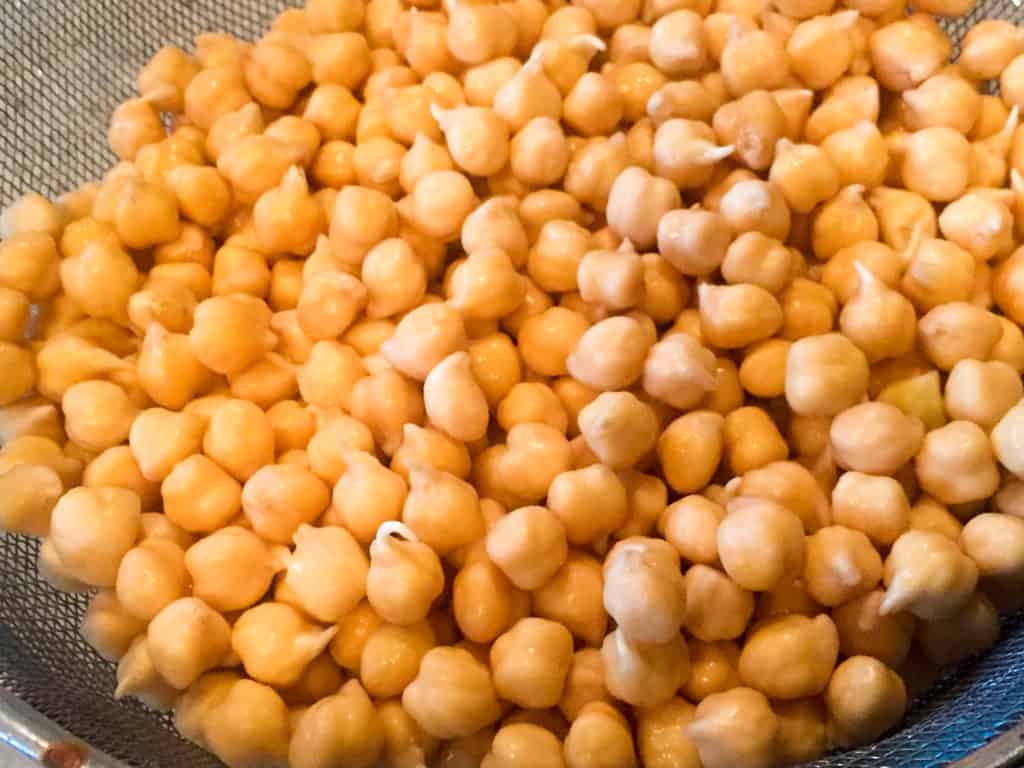 To sprout, you simply lay the soaked beans on a cookie sheet and leave them in a cool dark place over night. I put mine in the oven so they are out of the way. You can read about an alternate method of sprouting the garbanzo beans inside a jar here at Roasted Root. Whichever way you sprout them, in the morning you will see tiny little bean sprouts starting to poke out from the bean. That means the garbanzo beans are ready to use for your dish.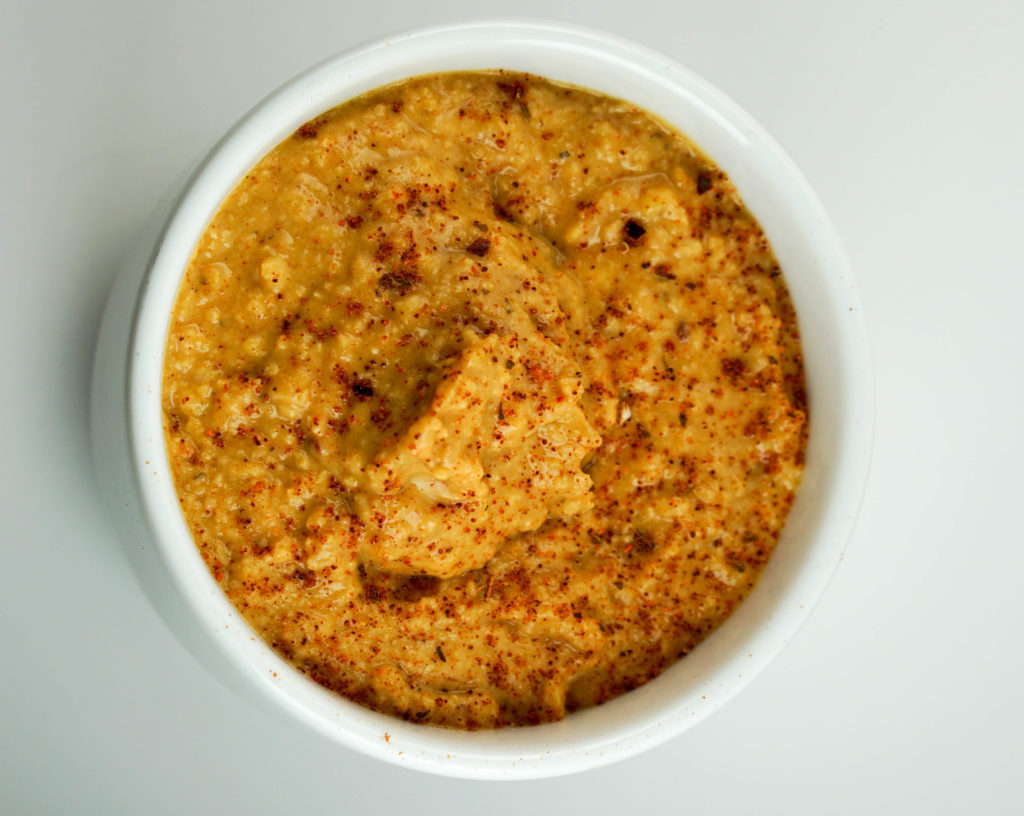 From then onwards, it's making hummus as normal, with a little Harrisa in the mix.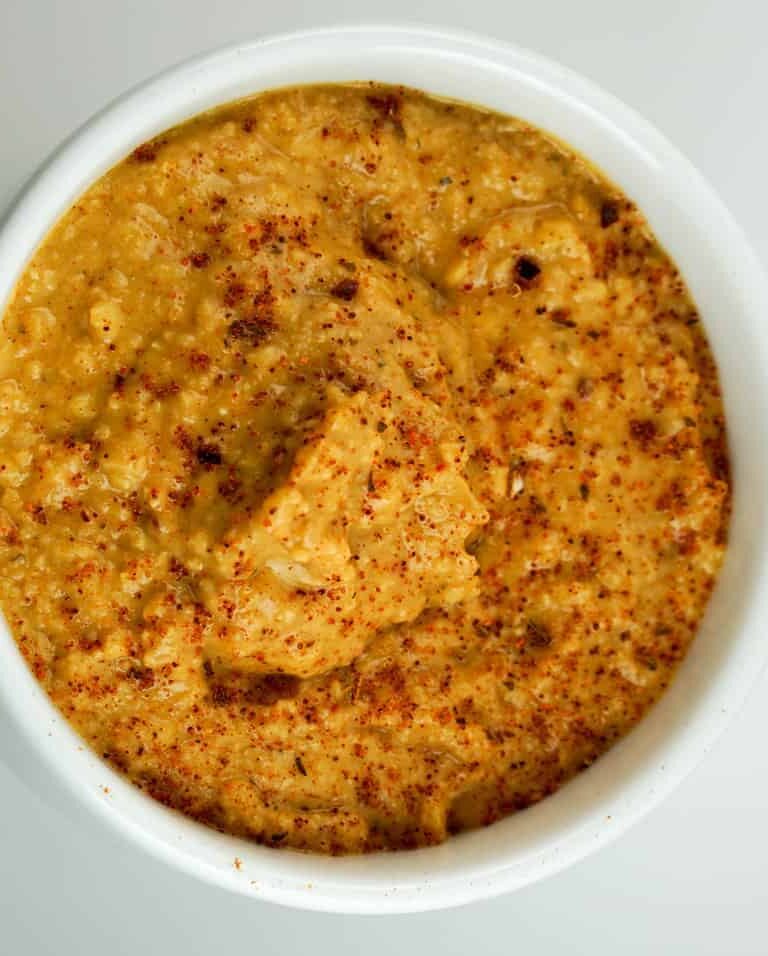 Sprouted Harissa Hummus
Instructions
Rinse garbanzo beans until the water runs clear and any loose pieces of split beans have floated out.

Soak garbanzos in room temperature water for 8-12 hours (usually for a work day).

Rinse and drain garbanzo beans and lay them flat on a baking sheet. place in a cool dry place and let sit for 8-12 hours (overnight).

Look to see that the beans have begun to sprout. There will be tiny sprouts on the ends of the garbanzo beans. This means they are ready.

Add beans, oil, salt, and harissa to a food processor. Blend until creamy and smooth.
KETOGENIC, MEAL TYPE, RAW RECIPE, SAUCES, SIDES, SPECIAL DIET, VEGETARIAN