Delicate, moist, yet not crumbly zucchini bread that's perfect with a warm drink to get the day going. Made with almond, coconut, and tapioca this bread is gluten-free and refined sugar-free so you'll feel better all day long than a store-bought treat.
This gluten-free spiced zucchini bread recipe is perfect for oversized zucchinis. You know the ones that win state fairs for their girth but don't have enough flavor to be served as a main course.

We let two of our garden zucchinis go a little too long and they exploded in size. Not knowing what else to do, I set off testing zucchini bread. I made 6 batches to get the recipe just right. And I think I nailed it!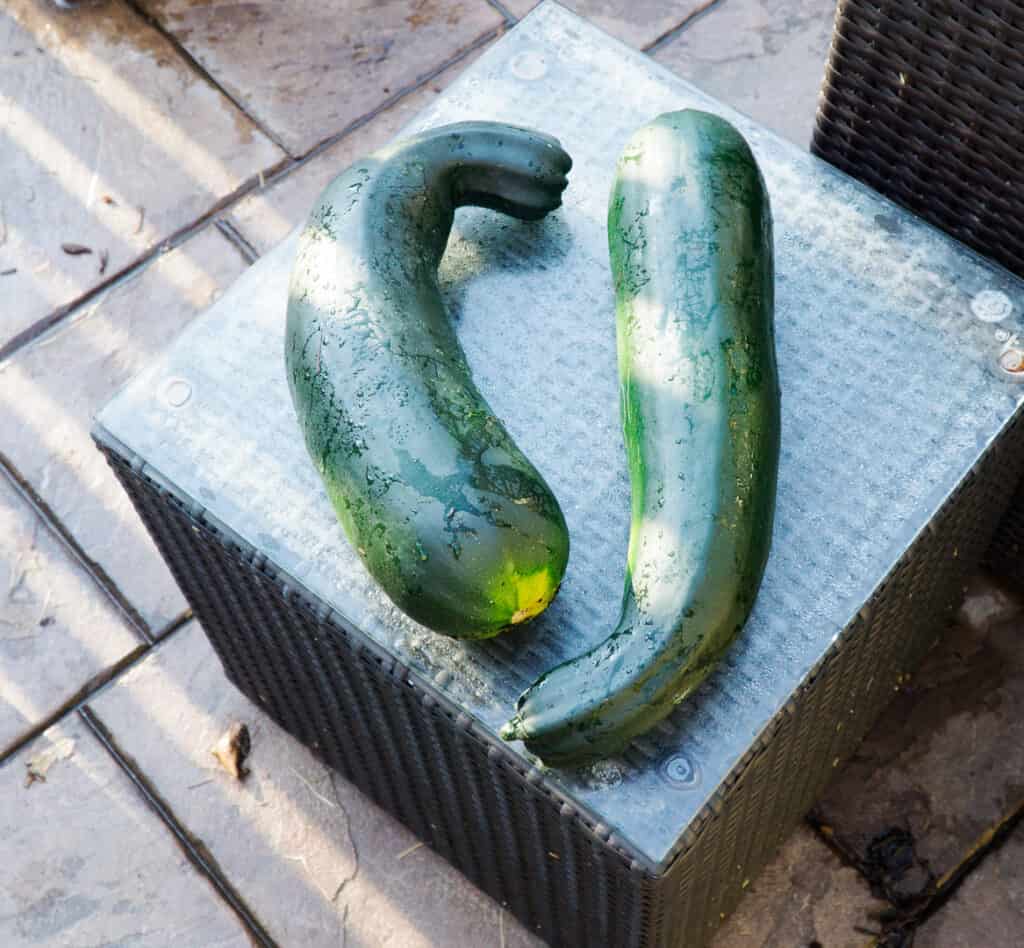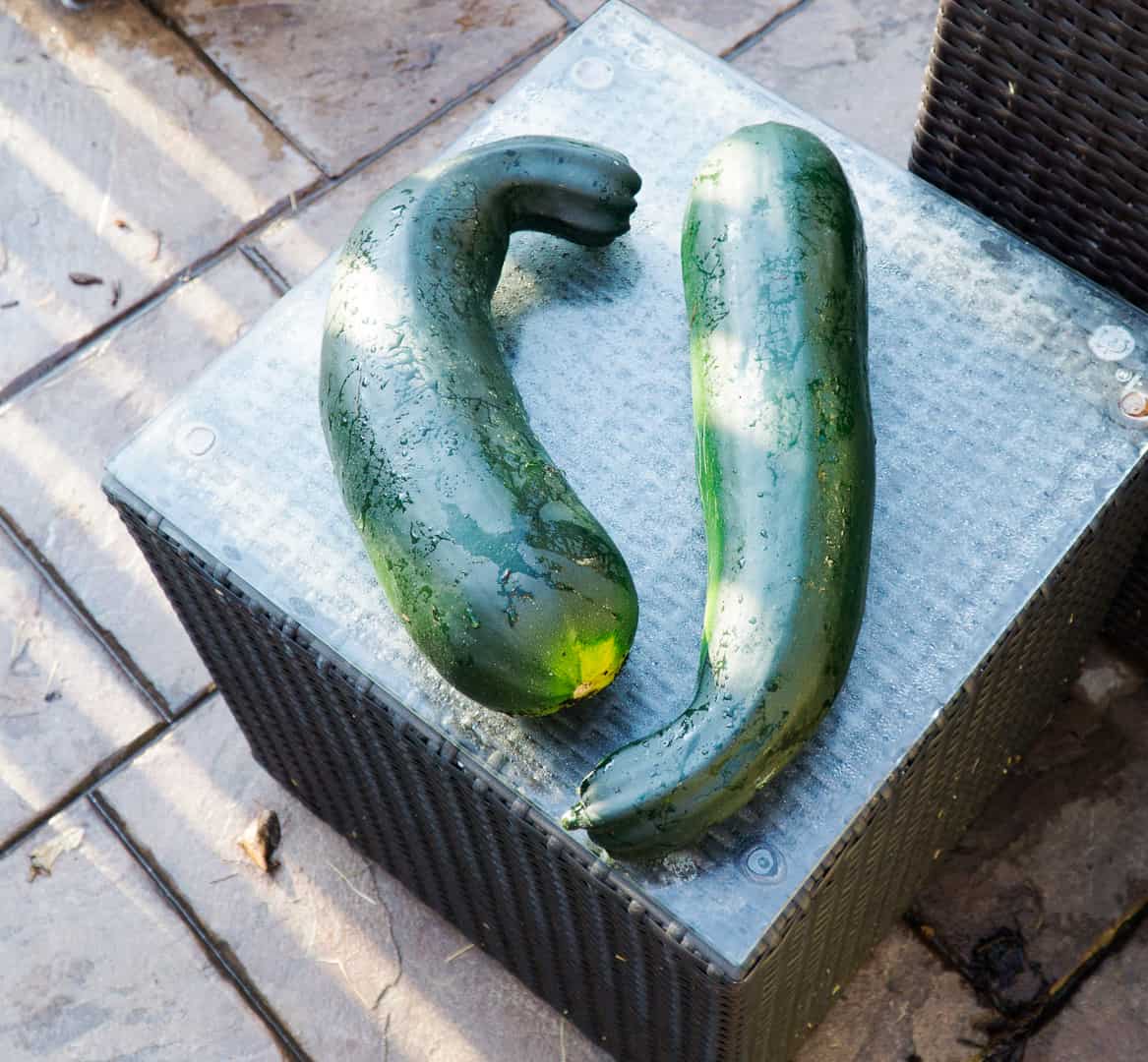 Zucchini Bread as an On-The-Go Breakfast
This recipe makes a great breakfast on the go, especially as fall weather creeps in and everyone is grabbing their pumpkin breads and lattes. This option, however, allows you to control the ingredients and preservatives and save about 30 grams of sugar. Sounds like a great plan to me!

You can make this recipe in bulk and then freeze individually wrapped slices to take with you to work or on a weekend adventure.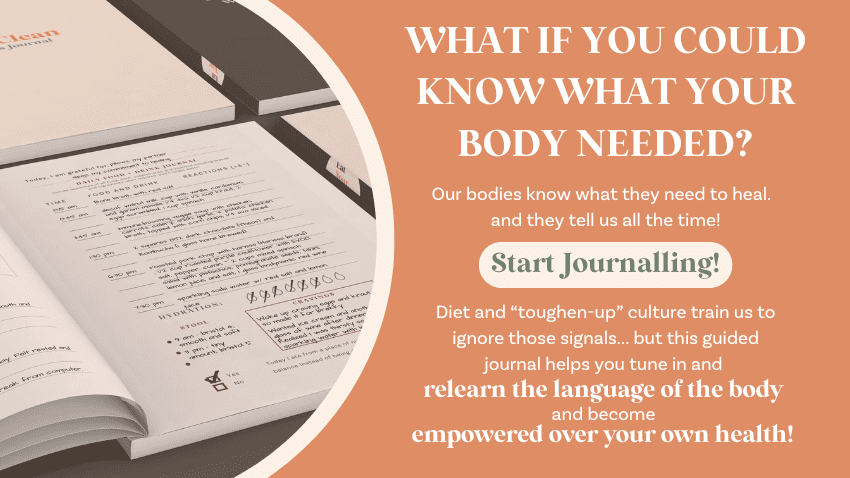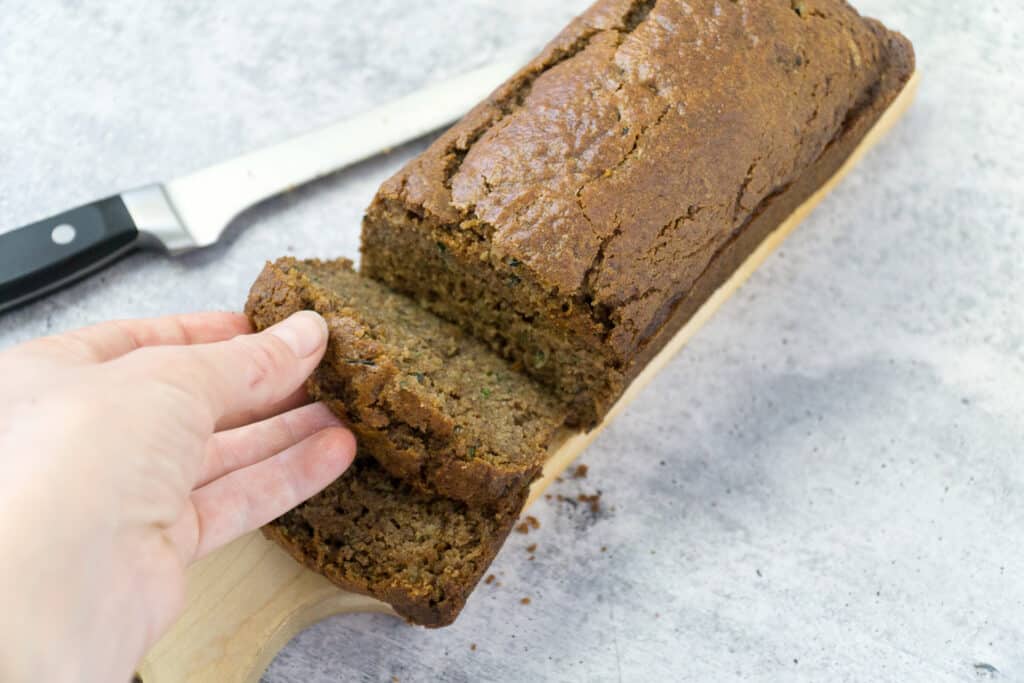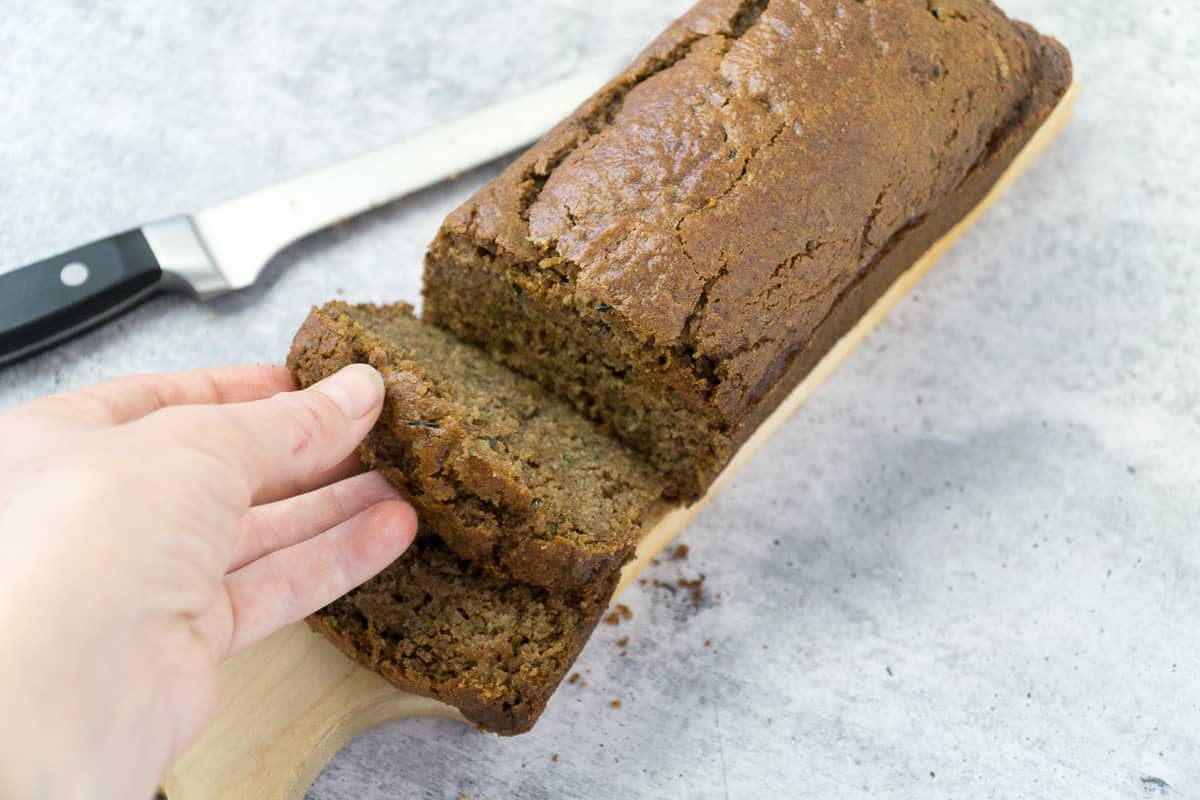 Making the Spiced Zucchini Bread
You have to Squeeze the Zucchini to Dry it
Zucchini is naturally wet and water-logged fruit. If you've ever used zoodles instead of pasta, you know that zucchini leaches water when cooked and can make the dish soggy. Because we want our zucchini bread to have a texture closer to pound cake than pudding, you'll have to get out some of that water before baking.
Drying the zucchini is simple to do.
After grating the zucchini, simply grab a handful at a time and squeeze it over the sink. You'll notice large amounts of water leaving the zucchini with very little pressure. Alternatively, you can also place all of the shredded zucchini in a piece of cheesecloth or thin dishtowel and squeeze out the excess water.

I find it works best to grab a handful, squeeze, rotate in your palm, and squeeze again, repeating a few times per handful until the handful runs dry. What you're trying to do is find different pressure sockets and make sure all the zucchini in your handful was equally relieved of its water. This is usually about 3-4 turns in the hand. Continue until all the zucchini has been sufficiently squeezed.

Then leave the drained zucchini on the cutting board while you mix the dry and wet ingredients to allow any remaining excess water to release.

If you have any questions about how to do this, drop a comment below. Also, let me know if a video would be helpful and I'll record one for you!


Spice and Everything Nice
Spices serve two great purposes in this bread: they are healing and detoxifying and they add a warmth and flavor that makes the bread irresistible. You can decide the order of importance for yourself.

Cinnamon, nutmeg, and cardamom are loaded with antioxidants which are anti-inflammatory and protective against certain chronic diseases.

Ayurvedic medicine, as well as other traditional healing practices, have used these spices along with other herbs to promote healing for millennia. So it can't hurt to add them!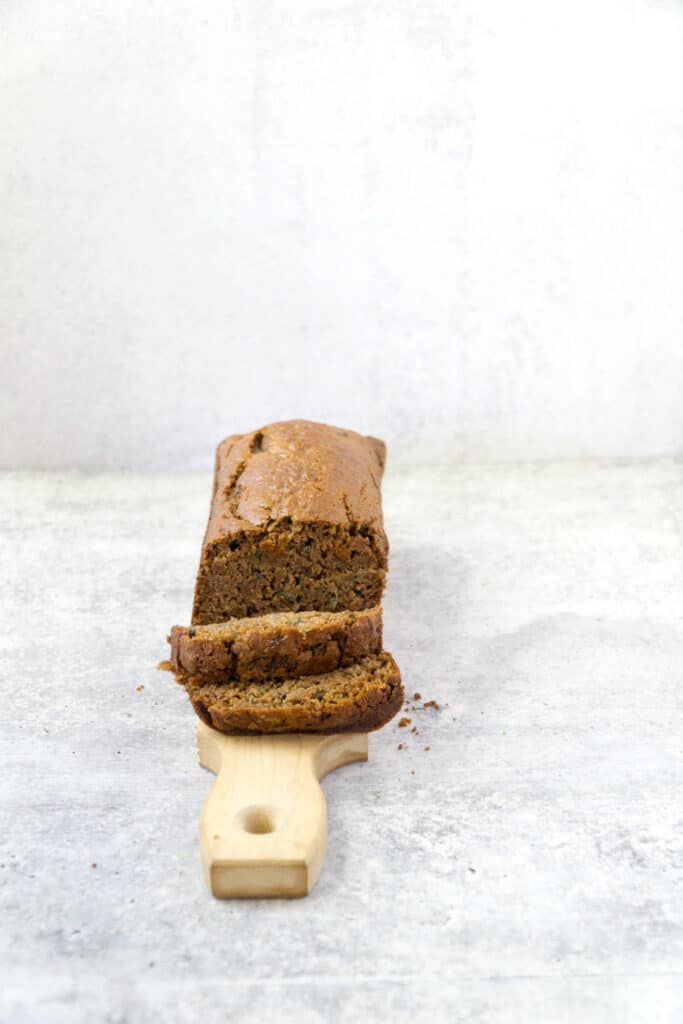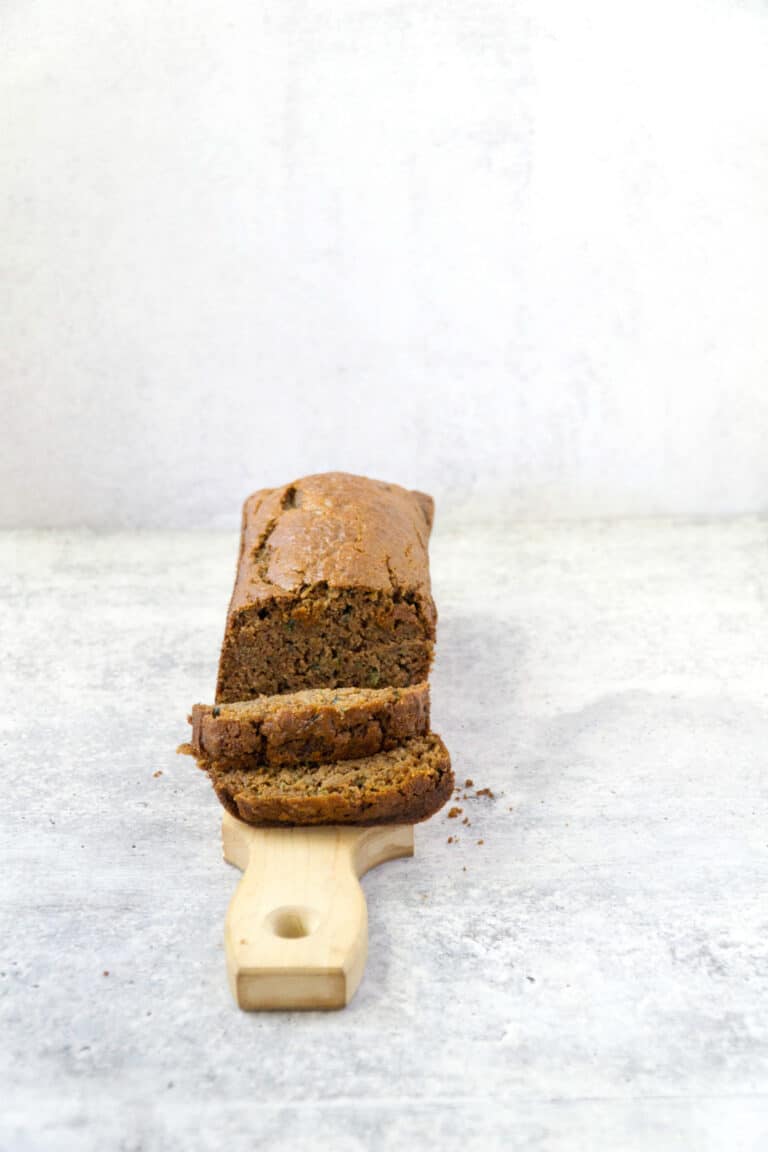 Why Organic Spices?
It is important to go organic with herbs and spices! Any dried herb or spice could be directly sprayed with pesticide to prevent molding at the distribution centers. While buying organic isn't 100% guarantee that you will get a pesticide-free product (see this story of Zego's quality testing of pesticide-laden organic cinnamon), it is much more likely that your product will have less pesticide residue.

High-levels of pesticides can wreak havoc on your gut microbiome and your health. If you're wondering what you should buy organic and where you can save money by going conventional, follow the dirty dozen clean fifteen. In addition, consider prioritizing organic for powedered products like flours, herbs, and spices as well.


Mixing Order Matters: Dry – Zukes – Wet – Bake
I don't often separate the wet and dry ingredients in separate bowls, but in this recipe, it really makes a difference. You will need to mix all of the dry ingredients together so that you can coat the shredded and dried zucchini in the flour and spice mixture. Something about coating each piece of zucchini in the flour adds to the fluffiness and texture of the final product.

Mixing the wet ingredients together is equally important. First, you need to whisk the eggs to add body. Next, you whisk in the oil and coconut sugar to ensure the oil incorporates evenly into the rest of the dough.
The Gluten Free Zucchini Bread Order of Operations:
Shred and squeeze the zucchini
Mix the dry ingredients in a bowl
Coat the zucchini with the dry ingredients.
Mix the wet ingredients
Pour the already mixed wet ingredients into the flour-coated zucchini until evenly combined.
Bake the Zucchini Bread
Now you just have to bake the bread and let it cool before serving. The bread should bake for 60 minutes at 350 degrees Fahrenheit. Check to ensure it has baked long enough by sticking a knife or toothpick into the bread. If it comes out clean, the bread is good to go! If there is any gooeyness in the center then continue baking so that the entire loaf is firm.

After removing the zucchini bread from the oven, set it on a rack to cool. It is best to set the bread on its side to prevent sticking to the bread pan.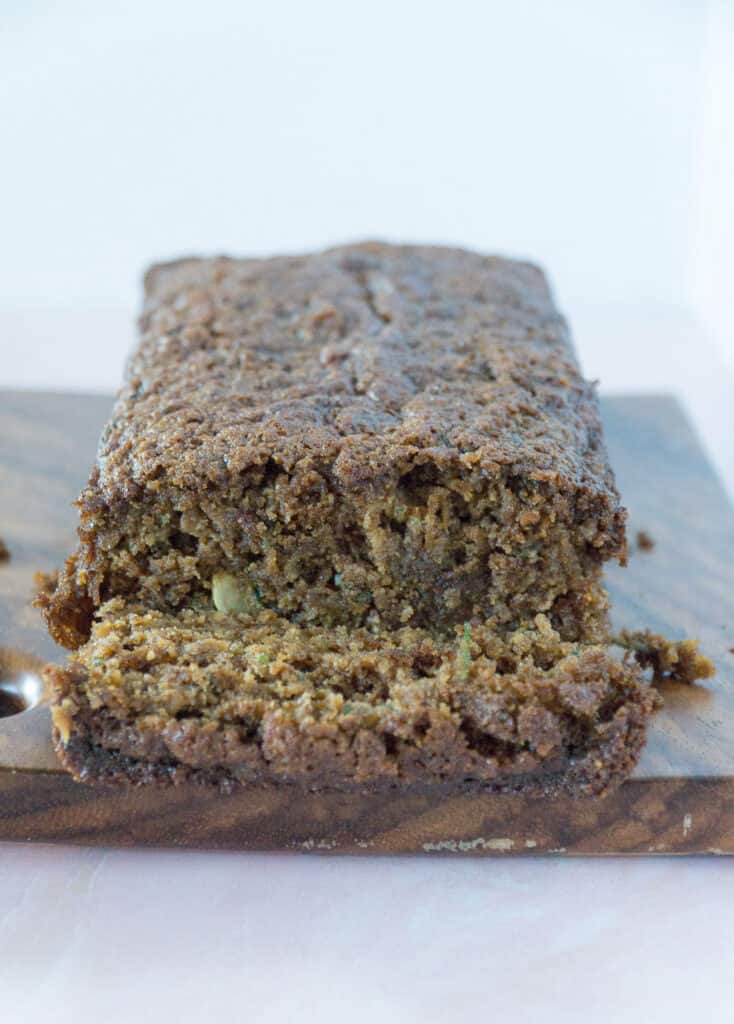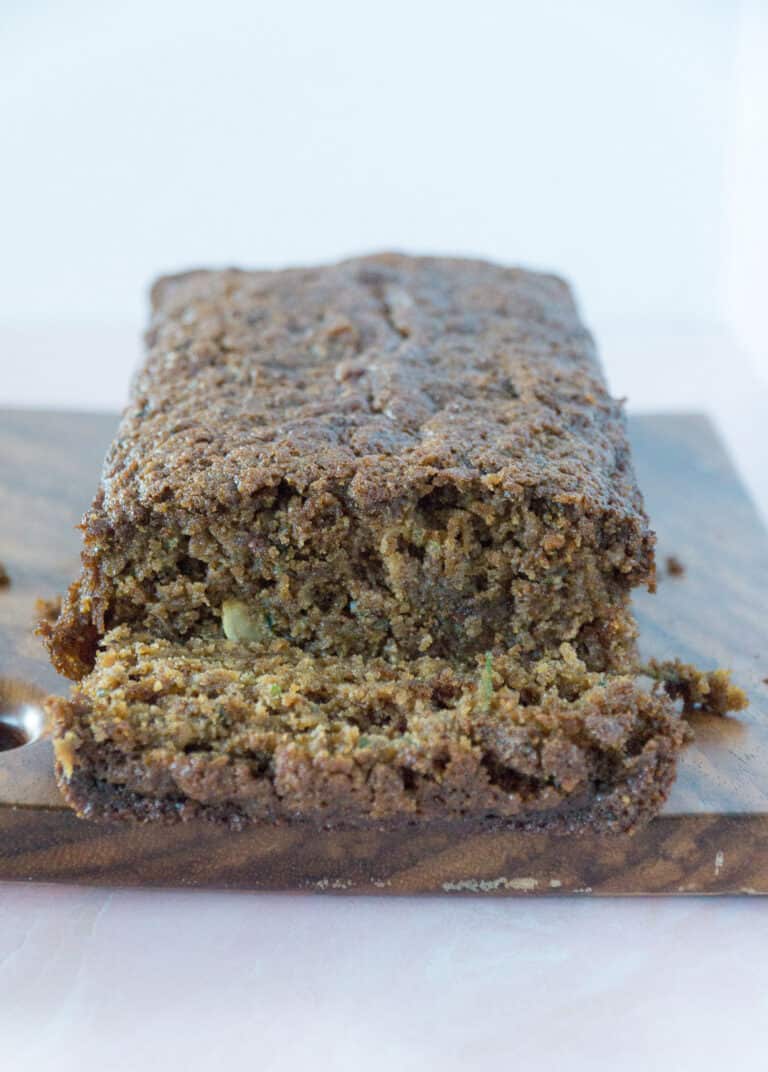 Refined Sugar Free, Grain Free, Gluten Free, Dairy Free Zucchini Bread
This recipe is different than your standard zucchini bread recipe, or even a typical gluten-free zucchini bread recipe. This bread calls for highly nutritional almonds, coconut, and tapioca from the cassava root instead of processed white flour from wheat or rice.
It's healthier, and you'll feel it!
In other words, this ingredient list is designed to nourish your body and mind while tasting excellent! I bet no one would even guess it's free of gluten, grain, dairy, and refined sugar!
Additionally, it uses extra virgin olive oil which adds flavor and richness and provides healthy omega 3s.

This recipe calls for less sugar overall than standard recipes and uses coconut sugar instead of traditional granulated sugar. This reduces the grams of sugar per serving, further reducing the potential for insulin spikes and sugar hangovers.

Let me know if you serve it at your next gathering and no one guesses. 🙂
I need to give credit to the original recipe that I used for inspiration and modified from the fabulous Alexandra's Kitchen. I changed the flours to be gluten and grain-free, reduced and changed the sugar to be unrefined coconut sugar, added the spices, and made a few other tweaks.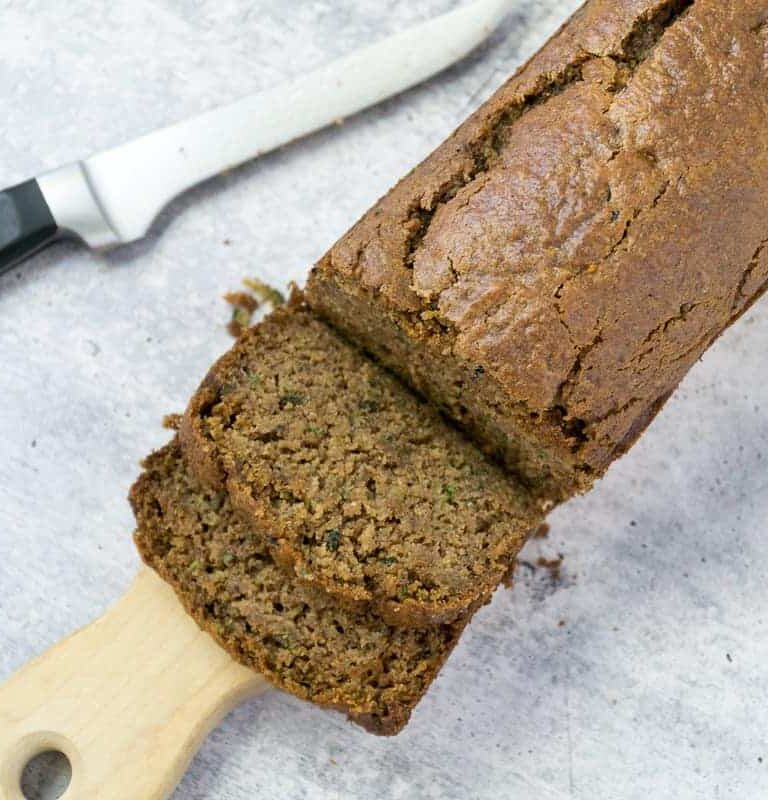 Spiced Zucchini Bread
Description
Delicate, moist, yet not crumbly zucchini bread that's perfect with a warm drink to get the day going. Made with almond, coconut, and tapioca this bread is gluten-free and refined sugar-free so you'll feel better all day long than a store-bought treat. 
Instructions
Using a cheese grater, grate zucchini. Using hands, squeeze the water out of zucchini a handful at a time. You will want to rotate the zucchini in your hands a few times to squeeze as much water as possible out of it. Set all grated and drained zucchini aside on the cutting board.

Mix dry ingredients in a large mixing bowl

In a smaller mixing bowl, whisk eggs together for about 15-30 seconds until slightly frothy. Mix in sugar, oil, and vanilla.

Mix zucchini into the dry ingredients, making sure to coat all shreds of zucchini and integrate evenly into the flour mixture.

Pour wet ingredients into the flour-coated zucchini and stir until evenly combined

Grease bread pan with olive oil and then pour the dough into greased pan.

Bake for 50 minutes or until a knife comes out clean in the center

Remove from oven and let cool on its side. Once cooled, flip out of the pan onto a cutting board. Then slice, serve and enjoy!
Serving Size 1 Slice
Servings 10
---
Amount Per Serving

% Daily Value *

Total Fat 22g

34

%

Saturated Fat 4g

20

%

Cholesterol 33mg

11

%

Sodium 415mg

18

%

Potassium 109mg

4

%

Total Carbohydrate 29g

10

%

Dietary Fiber 5g

20

%

Sugars 13g

Protein 4g

8

%
---
Vitamin A

122

IU

Vitamin C

7

mg

Calcium

27

mg

Iron

1

mg
* This nutrition information does not tell the whole story of food's nutritional value! Make sure to use your gut intuition on what your body needs, eat your veggies and get 30 plants a week for optimal gut health. This nutritional data is calculated based on the above values and standard brands. This information may vary. Percent Daily Values are based on a 2,000-calorie diet. Your daily value may be higher or lower depending on your calorie needs. Tried this Recipe? Tag me Today! Mention @EatYourWayClean or tag #EatYourWayClean!
Note
This recipe freezes well for breakfast on the go.
For a denser and less moist version, you can reduce the zucchini to 2.5 cups. It will crumble a little less but it also doesn't taste as rich and there's a smaller vegetable-to-cake ratio.
I used large-sized eggs, but medium and extra-large will also work well.
Real salt contains essential minerals not found in traditional table salt and has a less salty flavor. If unable to find real salt, use fresh ground sea salt or kosher salt and use just 3/4 tsp. 
For a vegan version, you can use a flax or chia egg.
Can make 14 medium muffins. Fill muffin tins to just full and bake for 30 minutes until browned.
gluten free zucchini bread, healthy breakfast, pound cake, healthy