A Paleo Pumpkin Spice Cake that's light and fluffy with rich taste? Am I dreaming? Nope! This cake is a mind-blowing combo of delicious and healthy with plenty of spice for the holiday season.
I'm pretty sure I was kneading dough before I could walk… and I was definitely licking chocolate off the floor as soon as I could crawl. So baking is basically in my blood.
I learned from the best.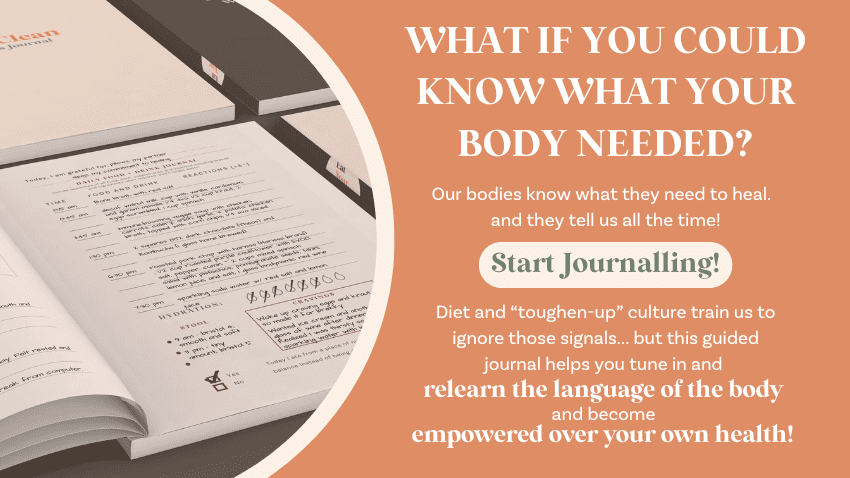 My mom is a pastry chef and won the very coveted seat of pie maker at our family Thanksgiving… which was a big deal. Trust me. And she also made all of our bread as kids.
I had it pretty good 🙂
Why am I telling you all of this?
We both found out we needed to be gluten free about the same time, way back in 2007. It was crushing!
But we used her pastry skills and my science background to systematically come up with new recipes that would rival the glutenous originals. Eventually, we learned to bake gluten-free cookies, brownies, pizza crusts and pies and started Grain Free Plant, a gluten free and grain free bakery.
Over the years, we transitioned to healthier and healthier recipes. Now we strive for delicious desserts baked free of grains, dairy, and refined sugars.
This recipe is a culmination of all of that and it is fricking delicious.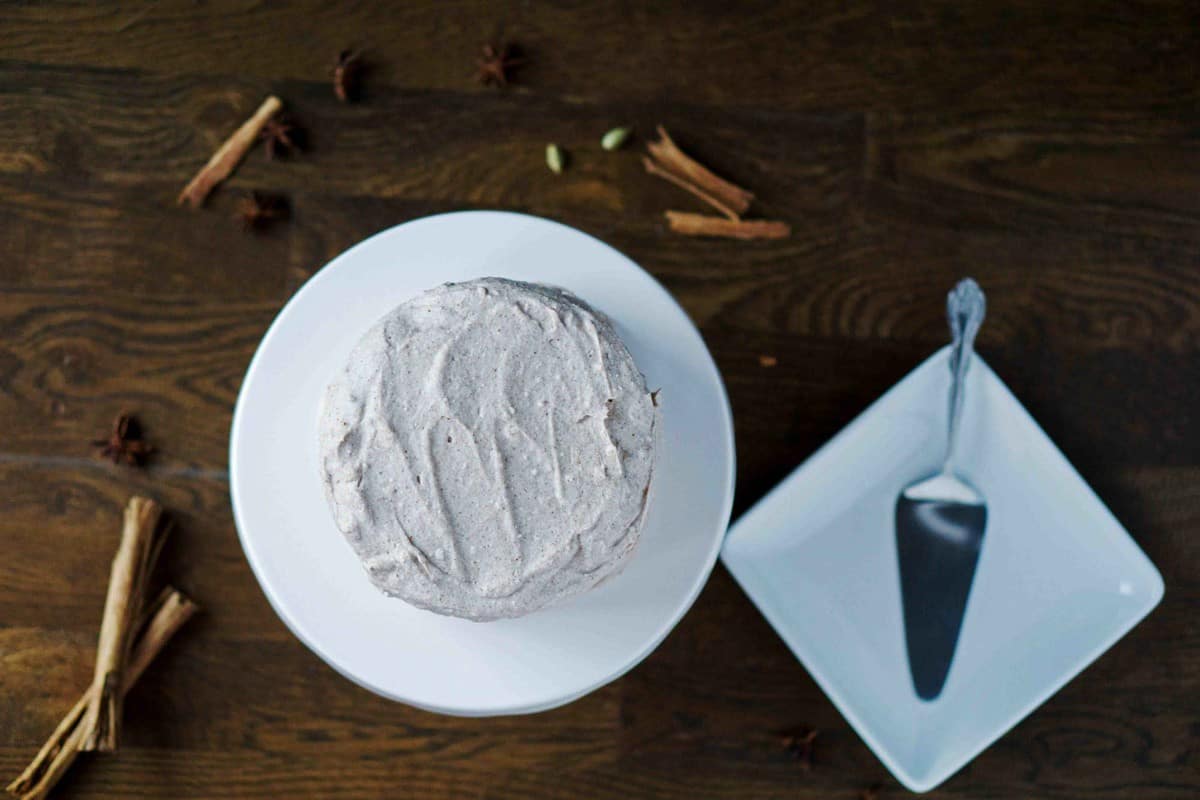 A Fluffy Pumpkin Spice Cake that's gluten free and dairy free
It's fluffy and light so you wouldn't even know it was gluten free, which tends to be denser.
It's moist and flavorful thanks to the nutrient dense flours like chia and coconut. And it's naturally sweetened with dates meaning you'll get the good fiber from the dates and a smaller glycemic spike.
It's my mom's recipe and it's fabulous. She's a master pastry chef and I aspire to make baked good recipes taste as good as she does.
For now… I'll just make her recipe and share it with all of you so you too can share in the glory of light fluffy paleo pumpkin spice cakes.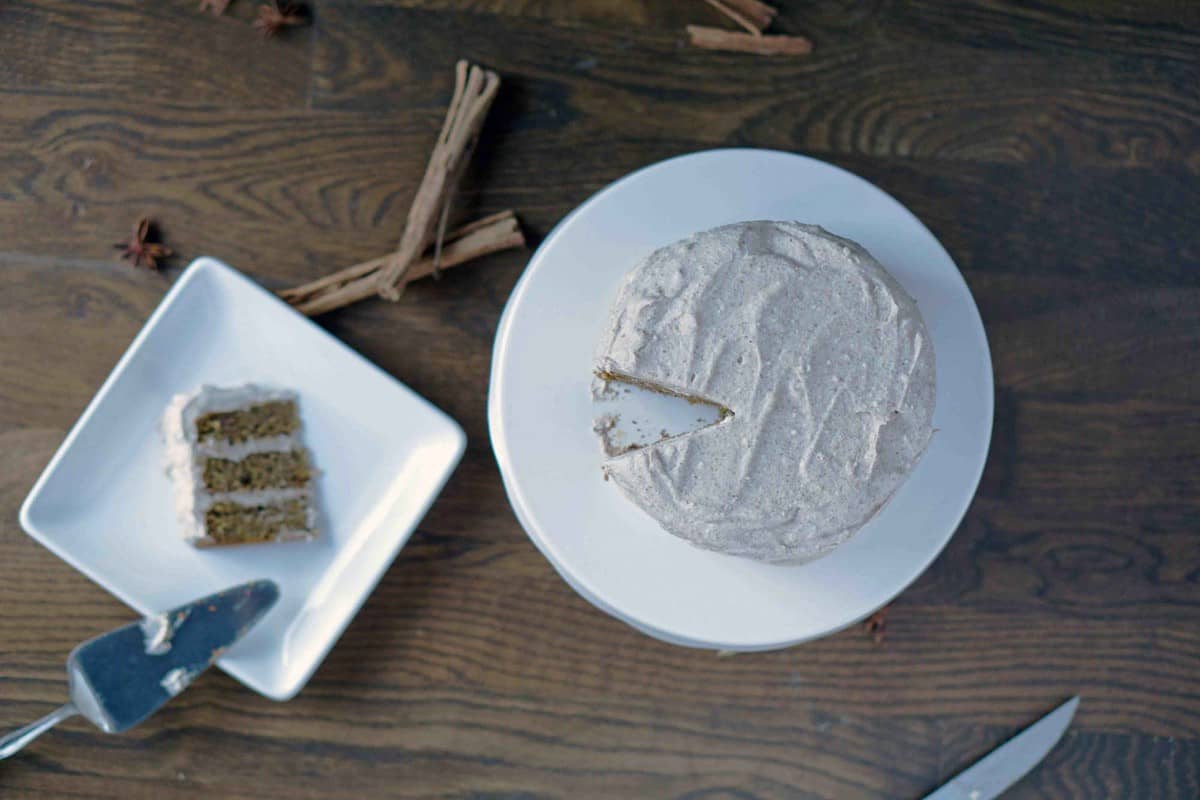 Making the Paleo Pumpkin Spice Cake with Creamy Spiced Coconut Whip
Cakes and cookies need less added sugar when the flours are naturally on the sweeter side. The combination of seeds and starches in this flour mix makes the cake fluffy, yet flavorful.
Fluffing the flours together in a food processor before mixing into the larger mix also helps lighten the cake. It also grinds the chia seeds into a flour.
This is grain free as well as gluten free recipe! Buckwheat, despite its confusing name, is actually a super-seed. It is not related to wheat and is not a grain.
I roast the pumpkin first when making this recipe. You can roast the pumpkin a day or two ahead if needed. When roasting the pumpkin make sure the pumpkin is cuts-side-up in the oven. This makes sure you don't get a watery puree.
Then I mix all of the flours together before I start mixing the wet ingredients.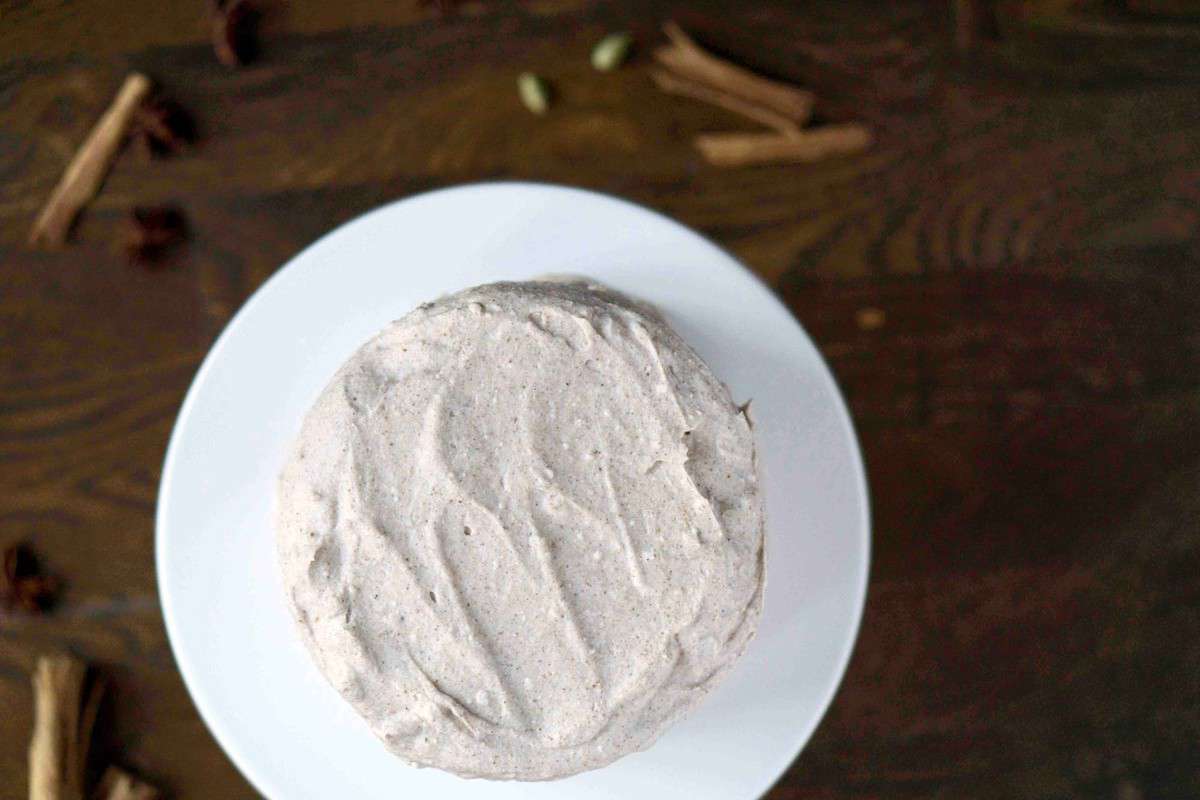 Spiced Coconut Whip Cream Frosting
I use coconut whip cream in a lot of recipes! It's pretty simple to make.
You buy a can of coconut milk and let it separate by sitting undisturbed for a day or 2. Sometimes the cans are like this right from the store and sometimes you'll need to let them sit. They separate faster in the refrigerator.
Scoop the cream part of the coconut milk into a mixing bowl and whip until the consistency of whip cream. You can add some of the liquid coconut milk to the bowl to get the right consistency.
At this point its ready to add flavor. In this case a little maple and some autumn spices.
It's best to whip your coconut milk when the coconut milk is at room temperature. I usually just set it on the counter when I start making the cake and then it is ready by the time I'm ready to frost.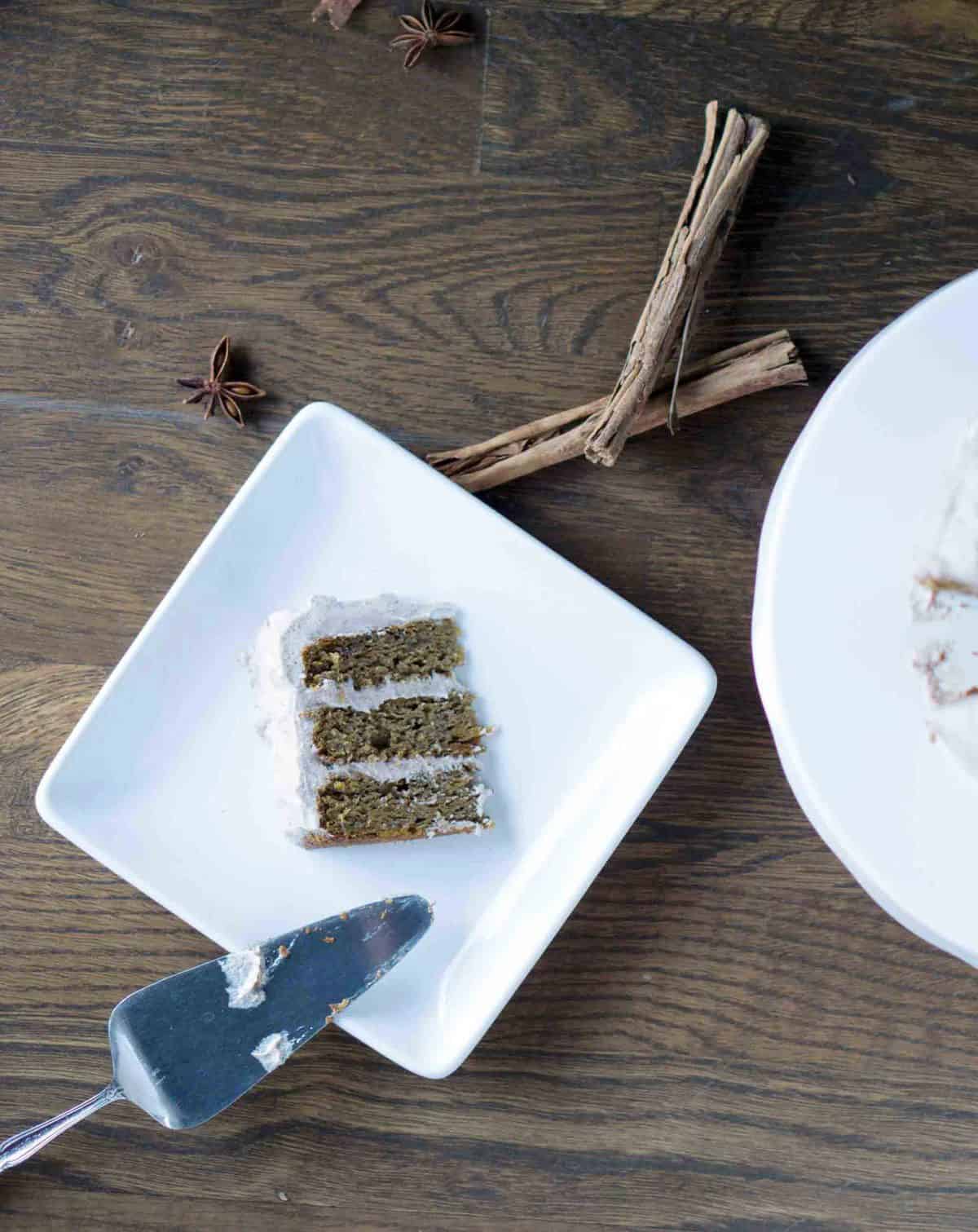 Making the cake ahead of time?
The cake does really well if you make it ahead of time. Like a good stew or bolognese, the spices meld and the flavor richens over time.
You can make the cakes up to 3 days ahead of time and store in the fridge.
Make the coconut whipped cream frosting the and frost up to 1 day before serving.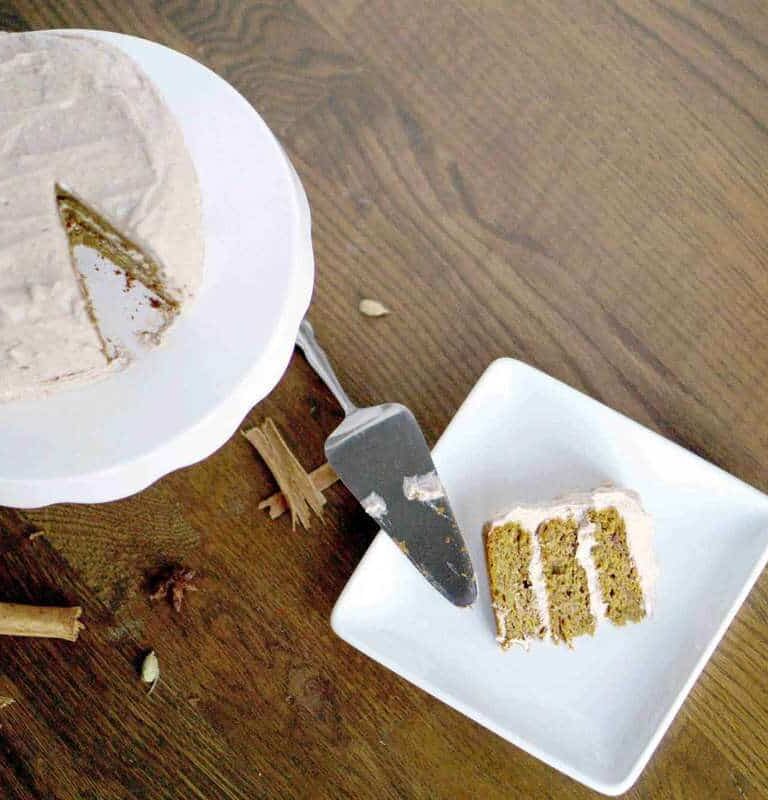 Fluffy Paleo Pumpkin Spice Cake
Description
A Paleo cake that's light and fluffy with a rich taste? Am I dreaming? Nope! This cake is a mind-blowing combo of delicious and healthy with plenty of spice for the holiday season. And its gluten-free, dairy-free, and refined sugar-free.
Cake Grain Free Flour Mix:
Cake:
Coconut Spice Frosting:
Instructions
Cake
Soak dates in hot water and let sit for about 10 minutes.

Mix all flours in a food processor and pulse for about 30-40 seconds. Post food processor, the final volume will be about 1 ¼ cups.

Transfer date to a food processor or Magic Bullet with some of the water from soaking – about a couple tablespoons. Pulse until the dates are the consistency of a thick applesauce. It will not be smooth.

In mixing bowl combine oil and date puree. Add eggs.

Mix in pumpkin, vanilla, maple and spices. Mix until well blended.

Slow mixer or mixing speed and add the flour mixture, salt, baking powder and baking soda. Do not overmix.

Pour into 3 oiled 6-inch baking dishes (use olive oil or coconut oil to grease the pans).

Bake at 350 for about 20-25 minutes or until an inserted toothpick comes out clean.

Let cool completely on wire rack before storing or frosting.
Coconut Spice Frosting:
Do not shake the coconut milk. After sitting in the fridge, it separates with the thick coconut at the top and more of a coconut water at the bottom. Let return to room temperature before whipping.

Scoop out only the thick part of the coconut and add to mixing bowl.

Whip as you would whip cream, adding just enough of the coconut liquid to reach the desired consistency you want.

Add the spices and maple. Mix until well combined

Using a spatula, frost the cooled cakes. Stack the cakes with whip frosting between each layer and on the outside. 
Note
For the coconut frosting, both Sprouts Coconut Cream, Whole Foods full fat coconut milk and Thai Kitchen Brand of coconut milk works well.
This is a great cake to make ahead of time. Prepare the cake up to 3 days beforehand and frost up to 1 day before serving.
This cake can be made in an 8 x 8 baking dish. Oil the pan with olive or coconut oil and bake for an additional 7-10 minutes for a total of around 30-35 minutes or until an inserted toothpick comes out clean.
If you don't have all of the flours, a paleo or grain-free baking mix would work, though it might not be as fluffy.
If you don't have pumpkin pie spice mix, you can use the following combination of spices for the cake 1 tbsp Cinnamon;  1/2 tsp Cloves, ½ tsp each: Allspice, Nutmeg,
KETOGENIC, healthy