Looking for a little holiday spice from home? This pumpkin spice mix is perfect for coffees, cakes, and even butternut squash. Easy to mix at home and with a little extra spice. 
I'm a sucker for cinnamon, spice, and cardamom!! Which is why I love mixing my own pumpkin spice mix!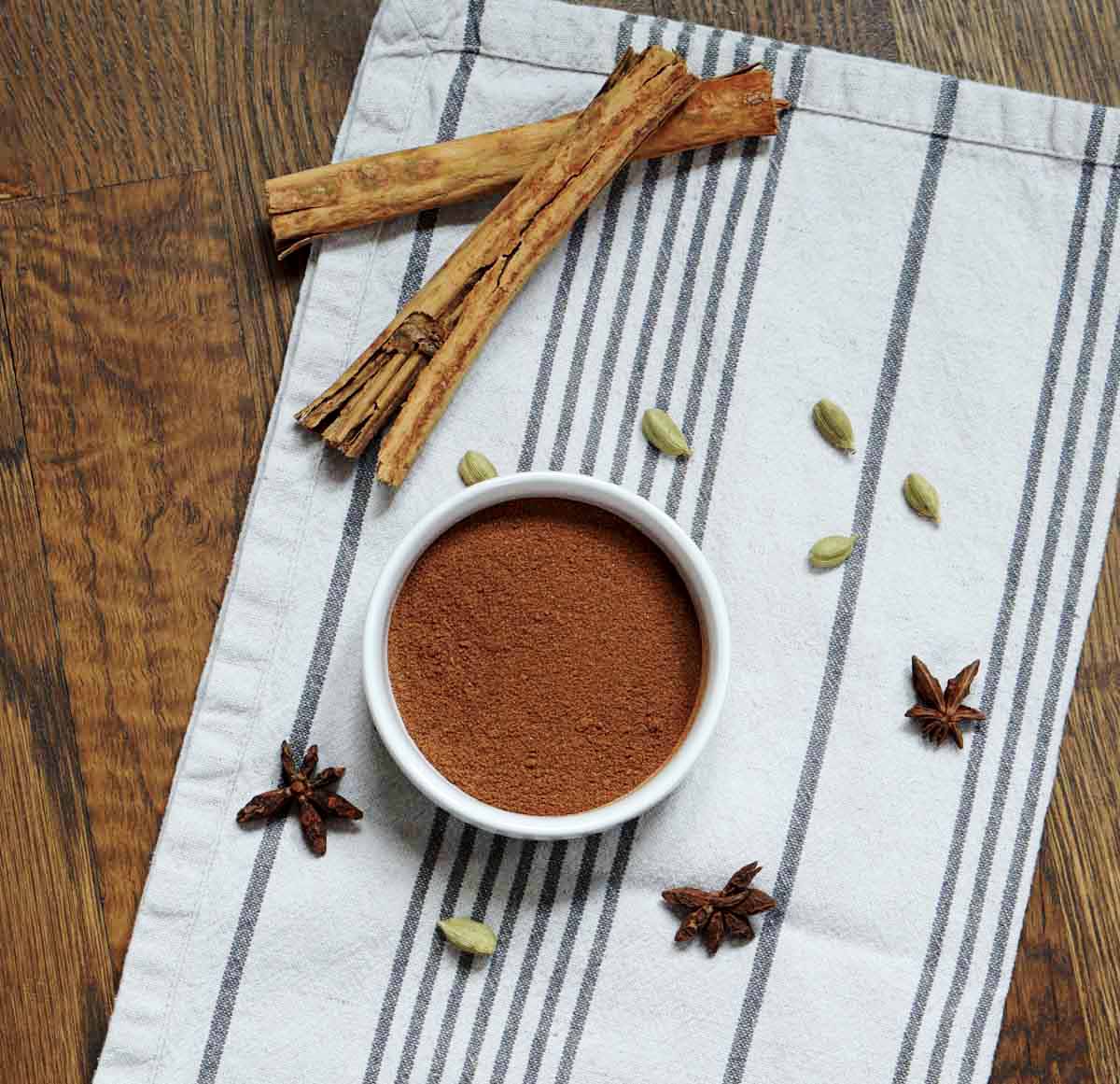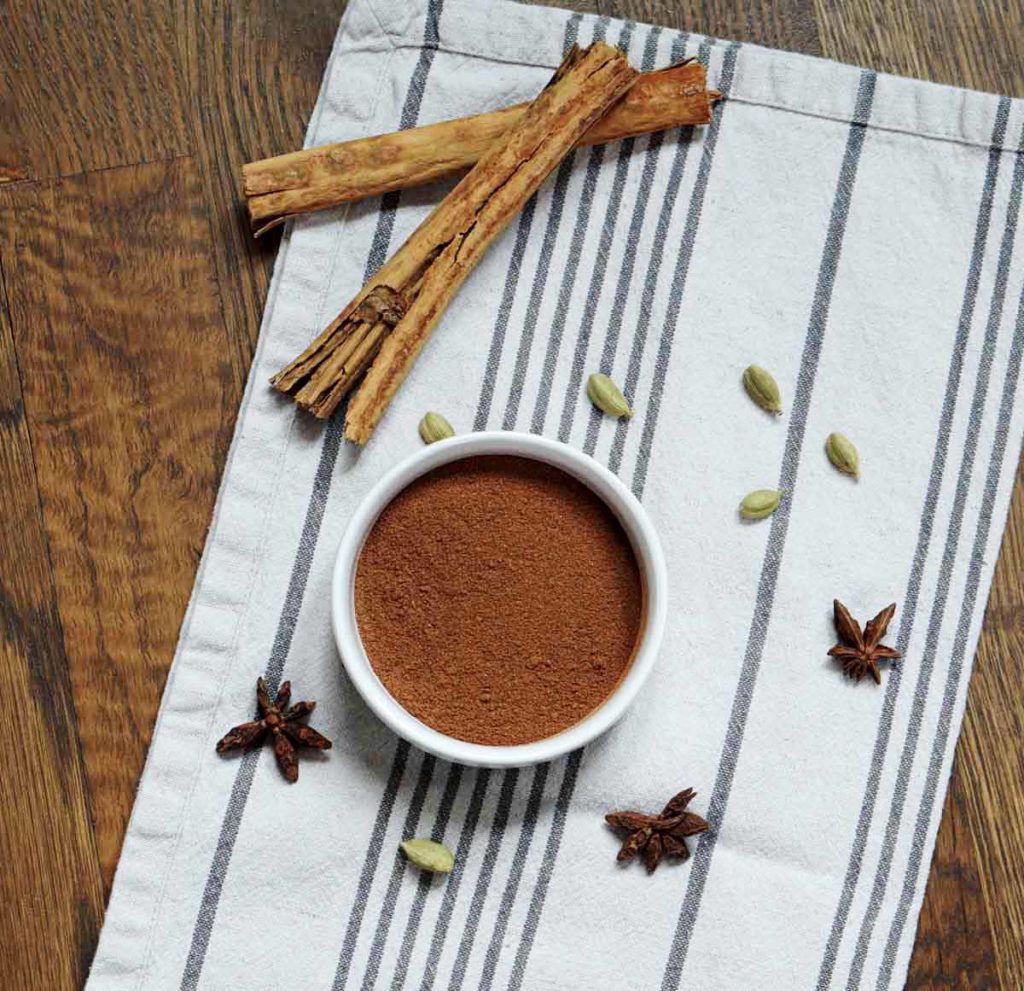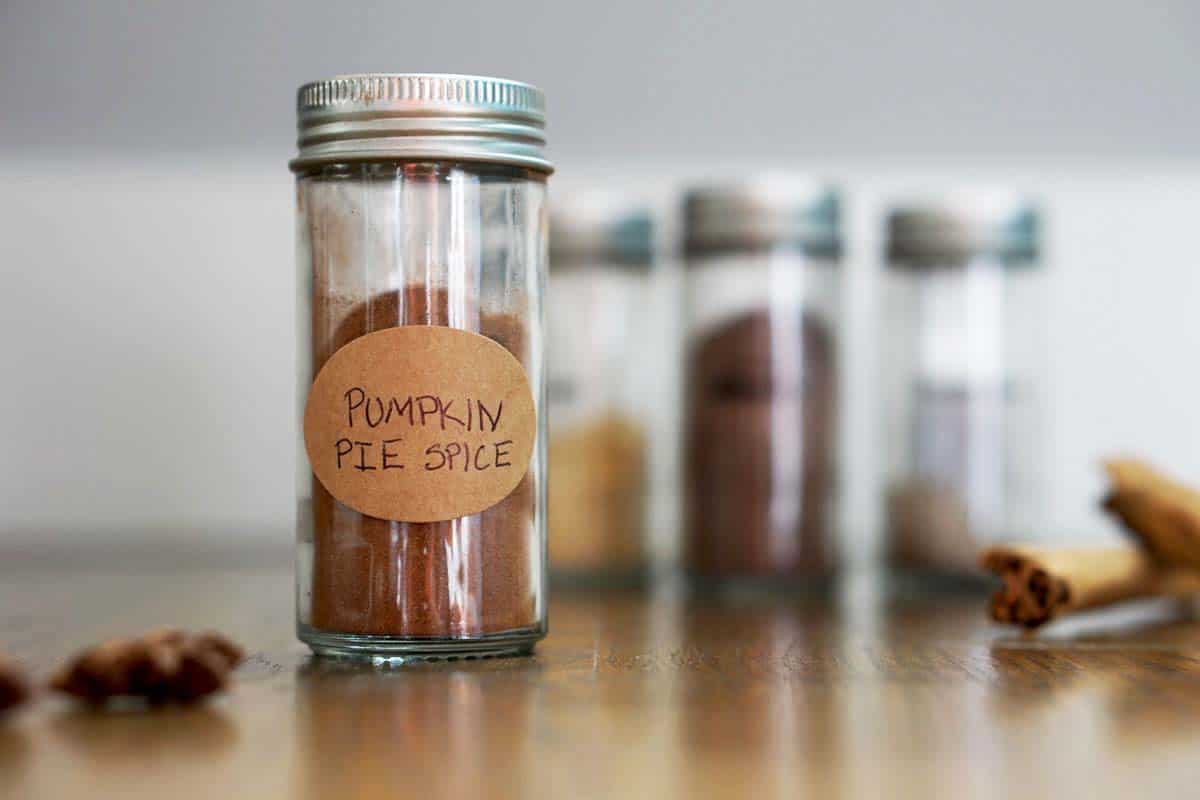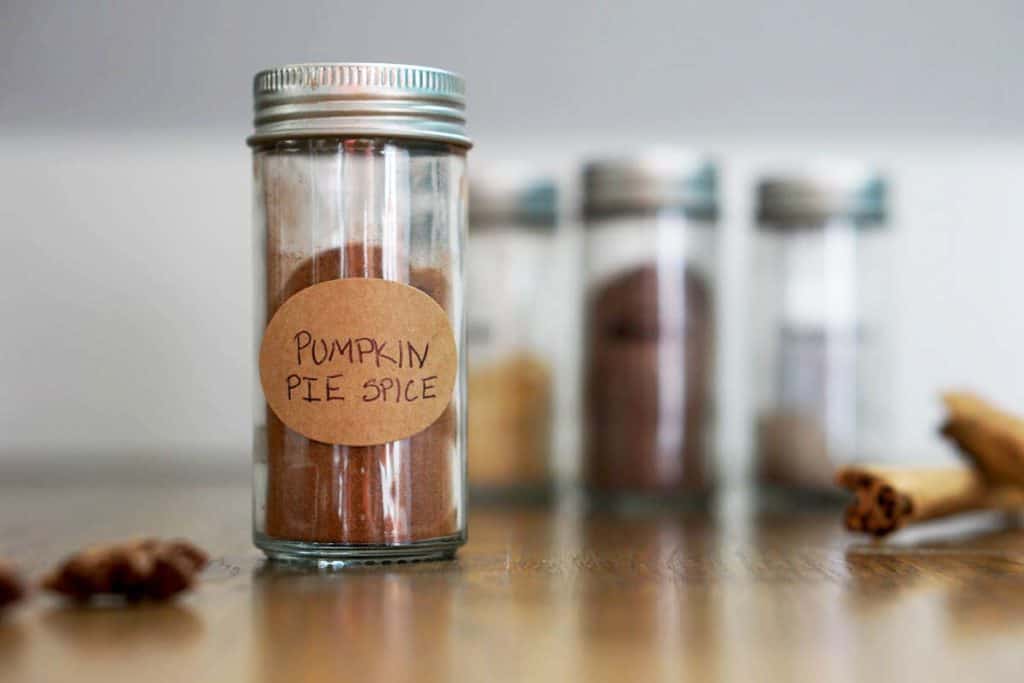 I am of the mind that pumpkin spice is better when it's made at home. And you also get the added benefit of customizing it to your taste and saving a little money 🙂
So how do we make our own pumpkin spice mixes? Just add all the spices together!
 Pumpkin Spice Mix
The pumpkin spice flavor traditionally comes from a mix of cinnamon, nutmeg, allspice, and clove. Ginger and Mace add a little extra spice so I also include those in my mix.
I love cardamom so I add that to my pumpkin spice mixes as well, however, it's not a requirement.
If you haven't tried cardamom, I highly recommend it! It's sweet and nutty and aromatic and just plain heavenly. You can get a tin of it delivered from amazing here -> Cardamom Powder Tin
Mace – A little goes a long way
No, mace is not just for personal safety. It's actually really great in food. 🙂
It's derived from the reddish seed covering, or aril, of nutmeg. So it's no wonder that it is great in a holiday pumpkin spice mix. The end flavor is warm and slightly sweet (no sugar needed).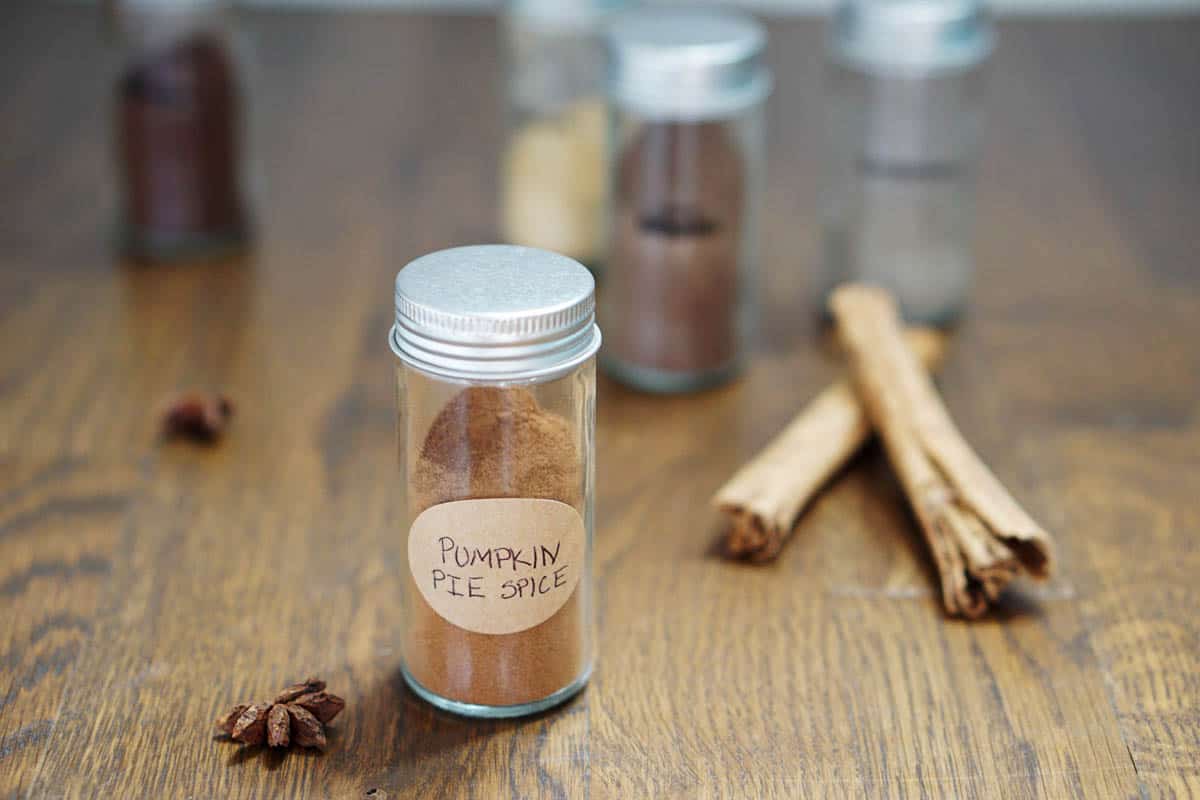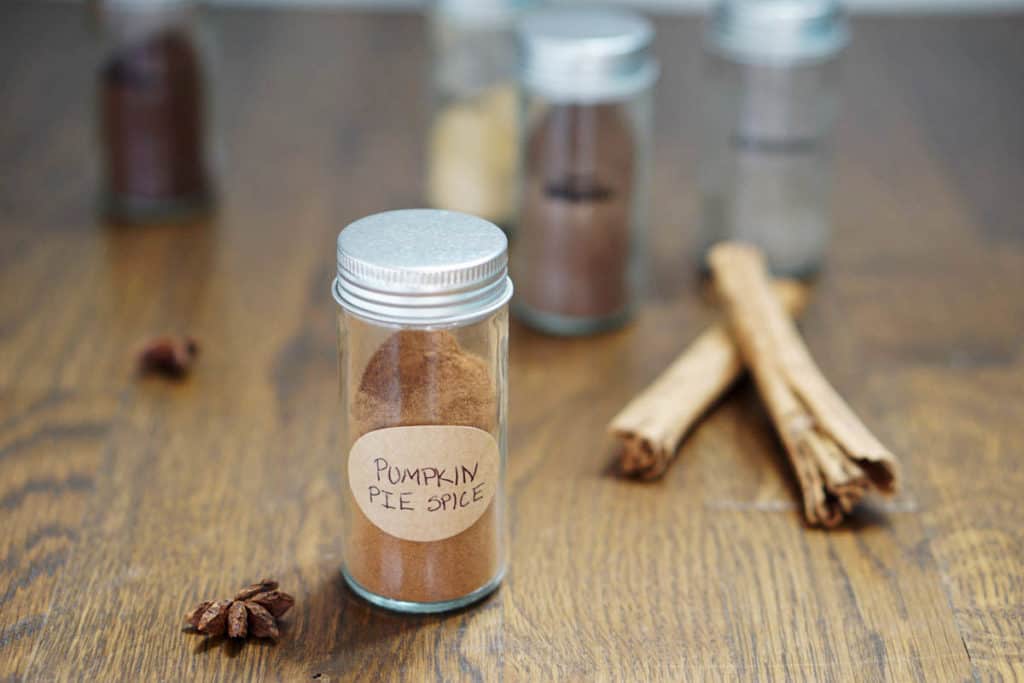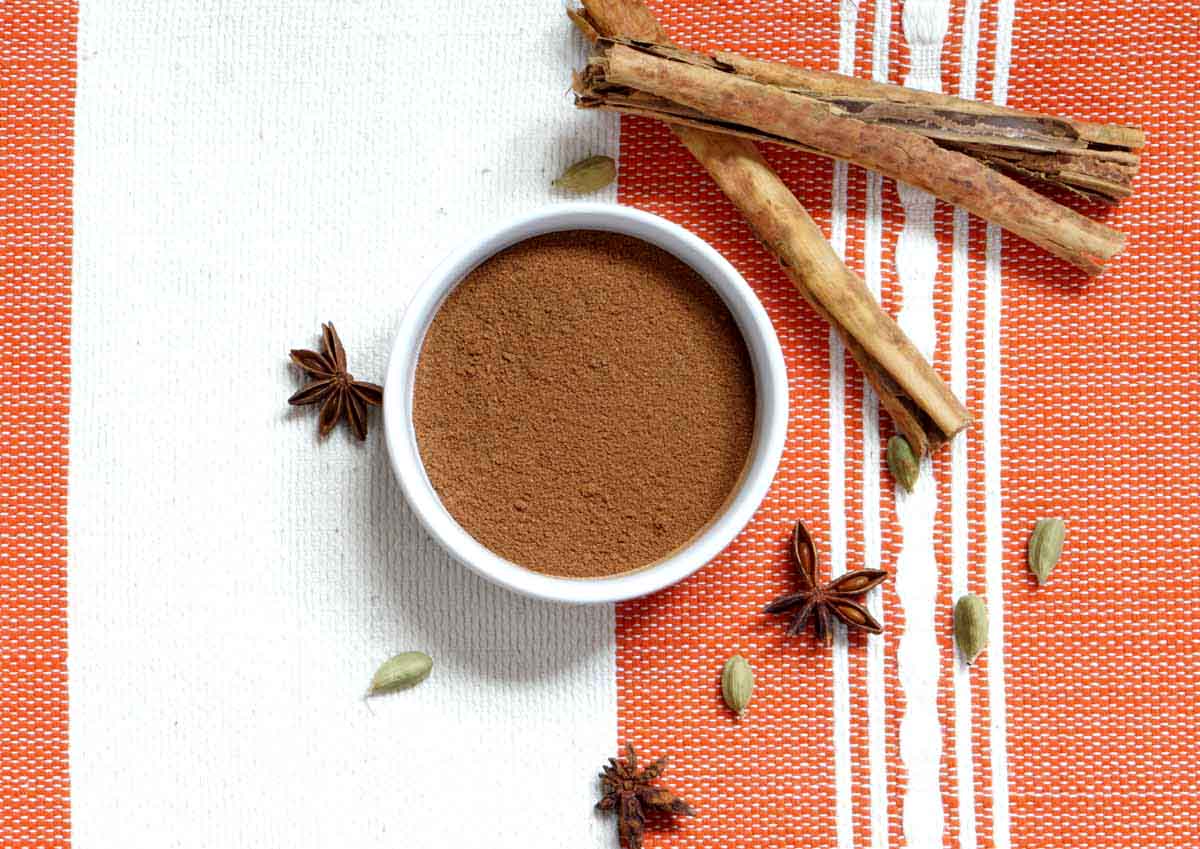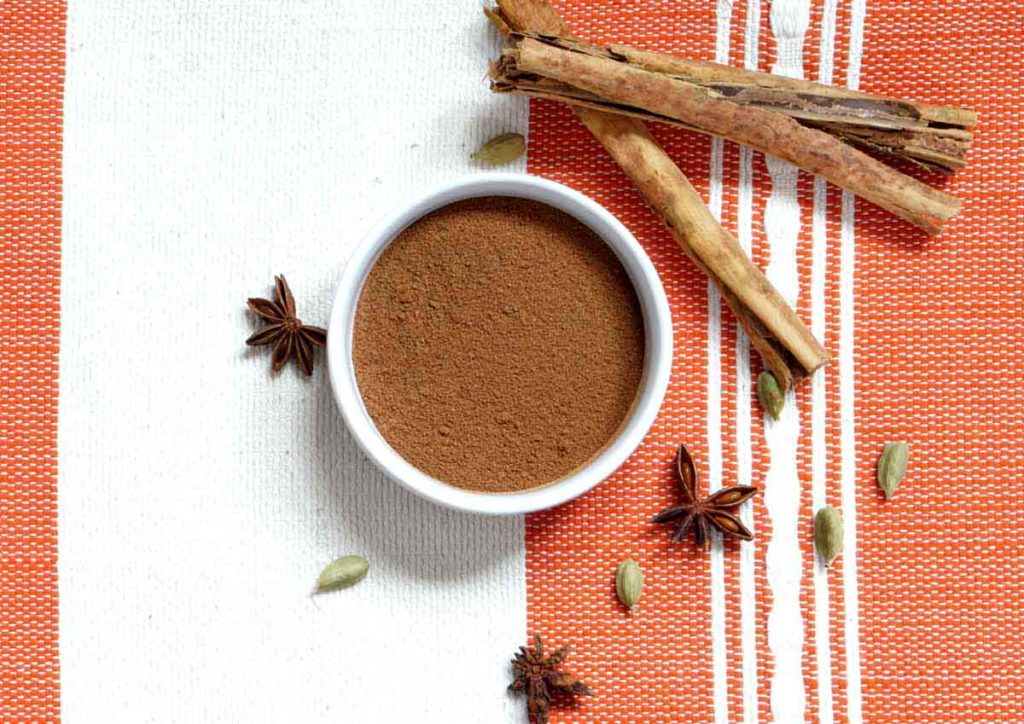 Making the Pumpkin Spice Mix
The mix itself is super easy to make. Just take the spices in the amounts designated in the recipe and mix them together in a bowl.
The other great thing about this is that you can make it your own! If you really like cinnamon, add a little more. If mace makes you think of walking alone in a parking lot, skip it. Make it, smell it, taste it and use it and then adjust to your preferences.
Cooking is about creating delicious and healthy treats that you love so don't be afraid to experiment with the mix. If you have a variation you love, tell me in the comments!
I like to save mine in a spice jar so it's on hand when I need it. My favorite use is to make Pumpkin Spice coffee… recipe coming soon!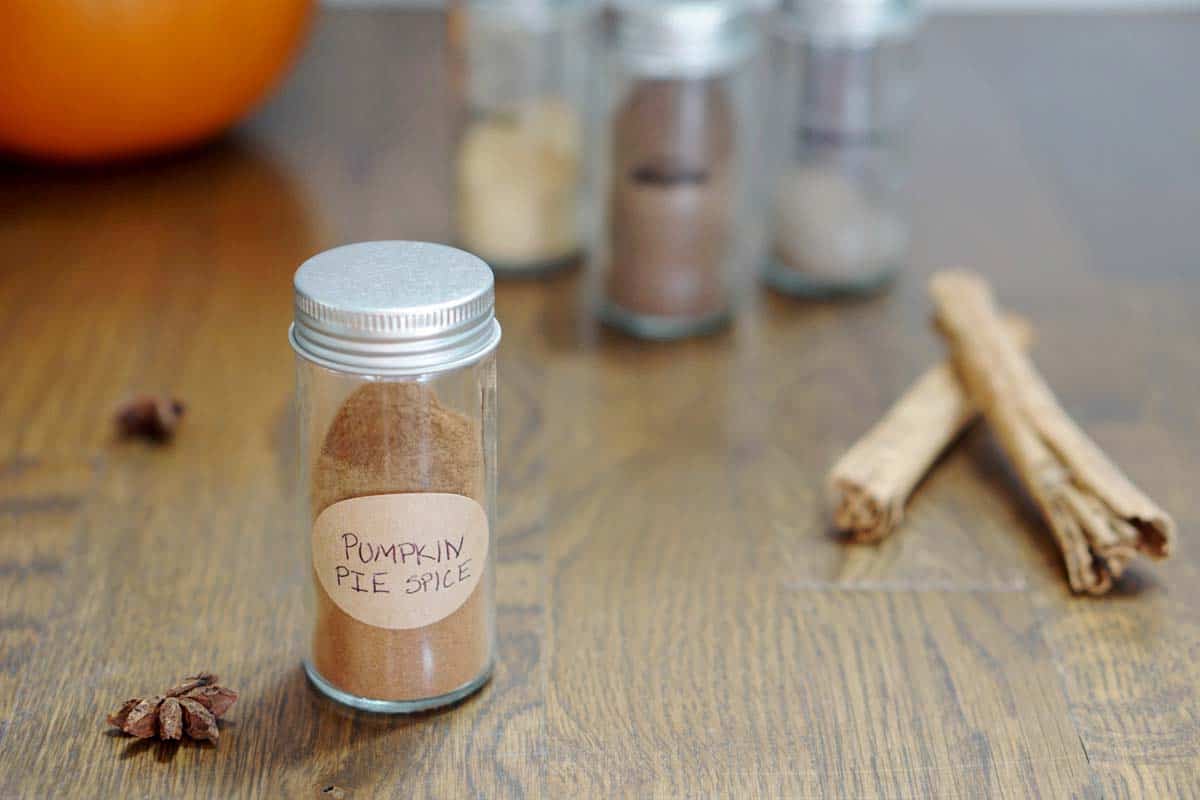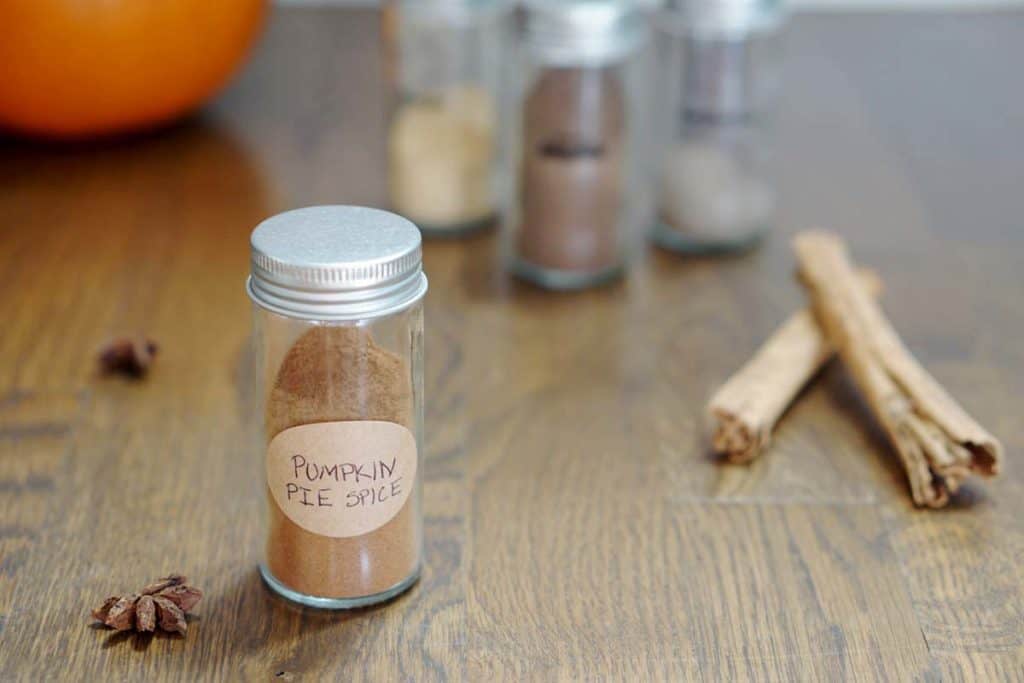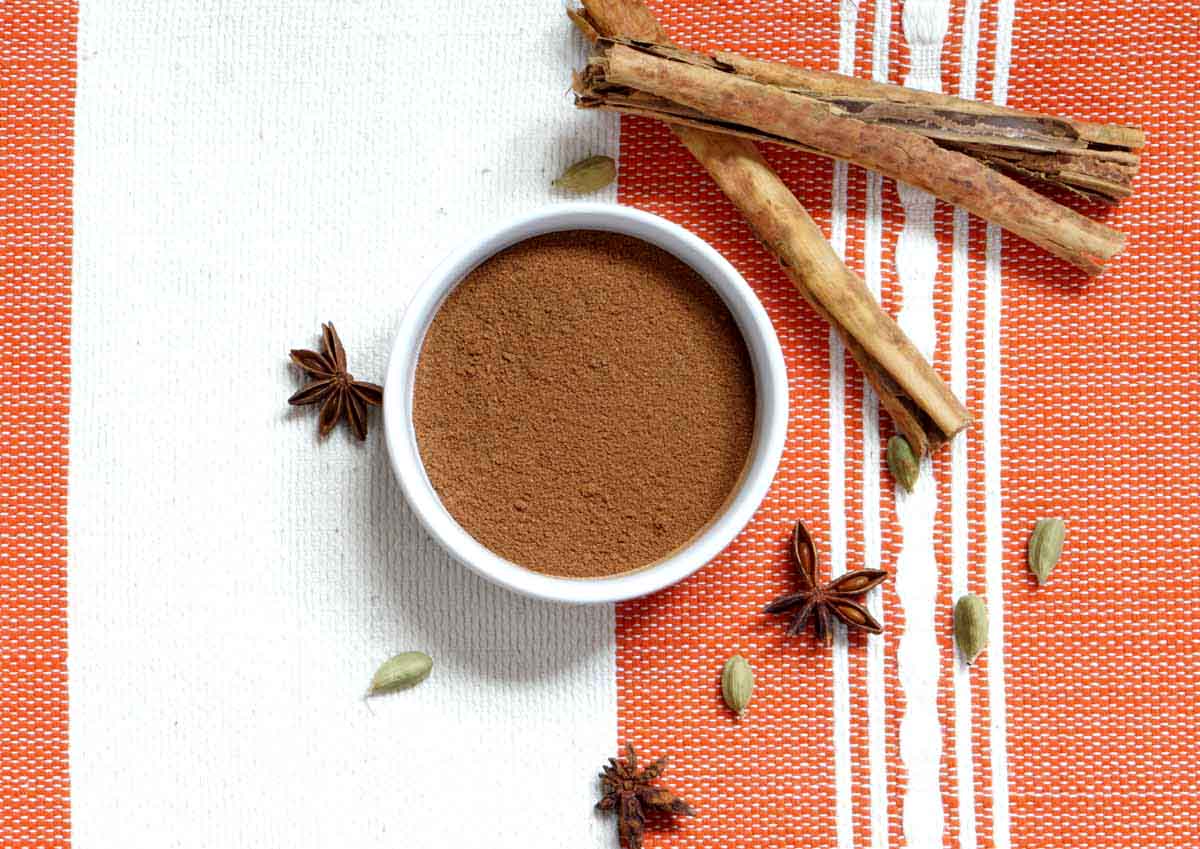 Pumpkin Spice Mix Recipe
Looking for a little holiday spice from home? This easy-to-make pumpkin spice mix is perfect for coffees, cakes, and even butternut squash and holds a kick
Print
Pin
Rate
Ingredients
Ingredients:
1/2

tbsp

cardamom

1/2

tbsp

allspice

1/2

tsp

clove

1

tsp

nutmeg

1/2

tsp

ginger

2

tbsp

cinnamon

1/4

tsp

mace

1/4

tsp

white pepper
Instructions
Directions:
Mix the spices and save for use in other recipes