Sometimes you just need some hearty pasta-like dish to fill your body and soul. I love this dish because it is primarily vegetables, leaves you feeling full and satisfied yet light afterwards, and it is easy to make!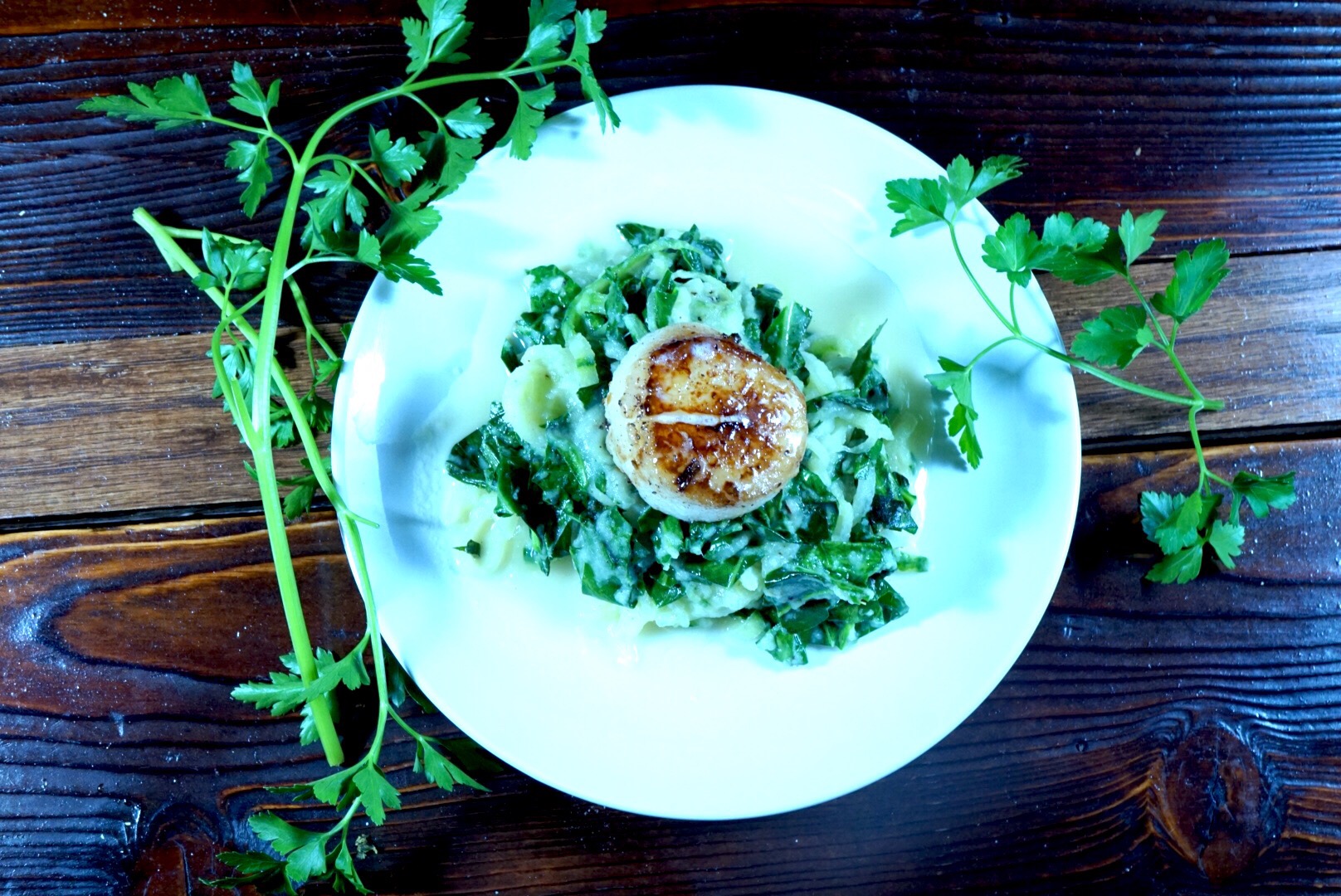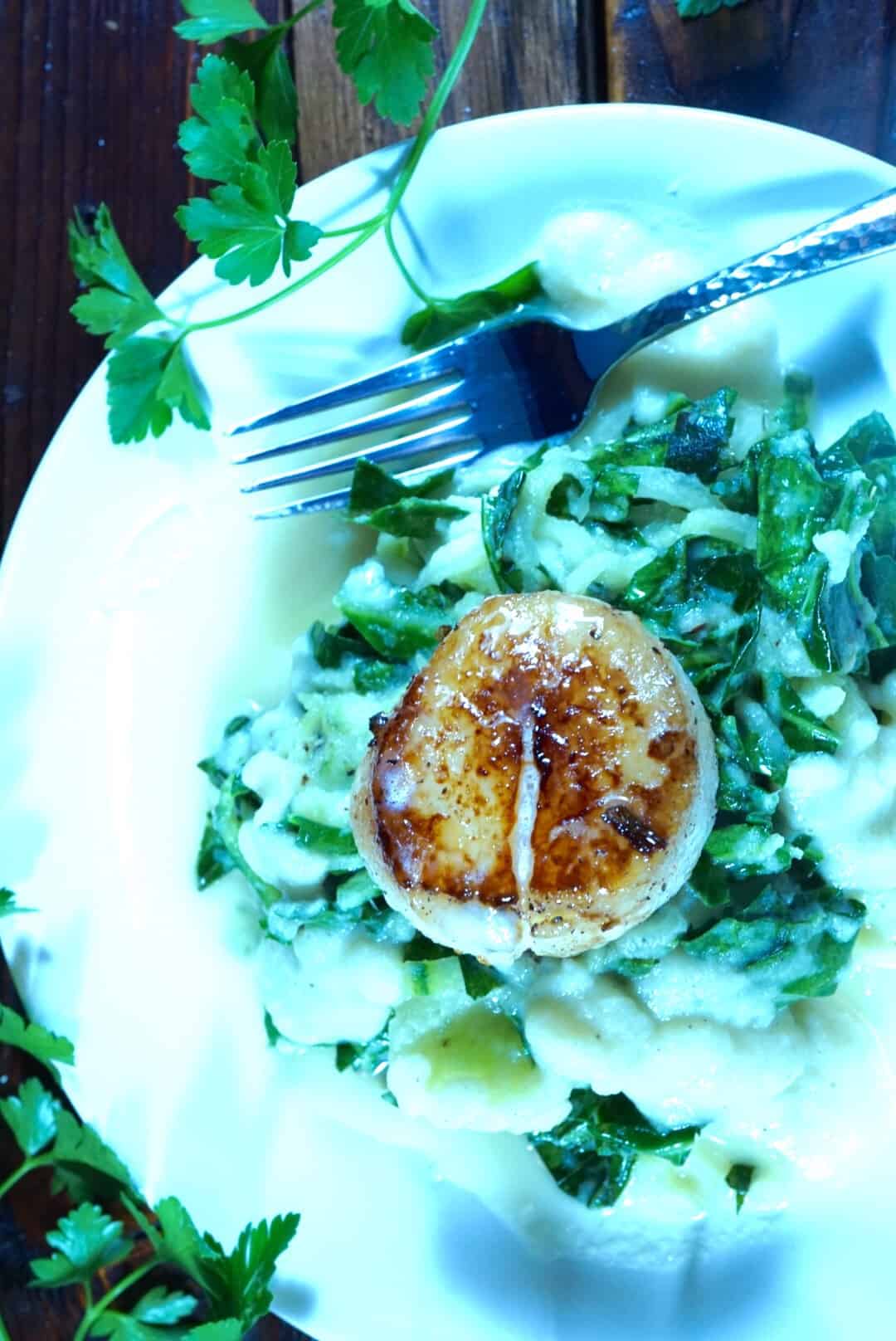 Scallops pair nicely with this dish, but you could also go meat free or substitute another light protein like trout or chicken.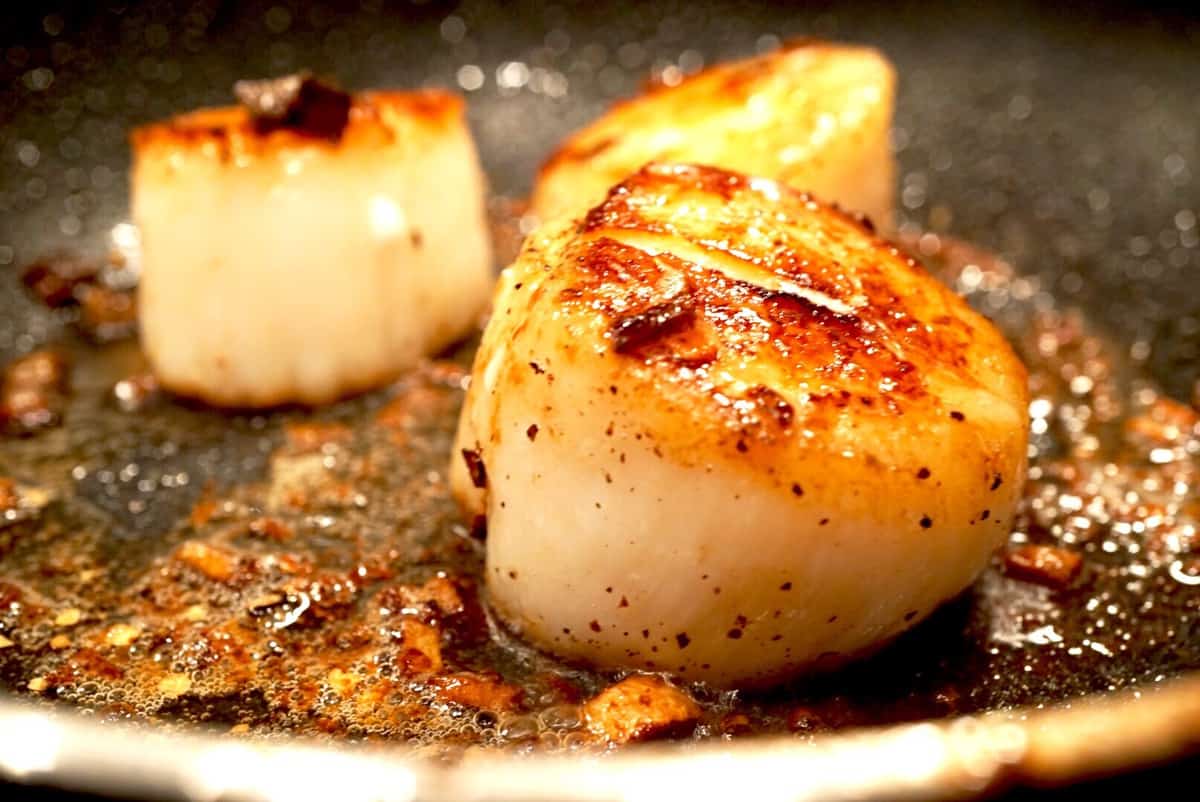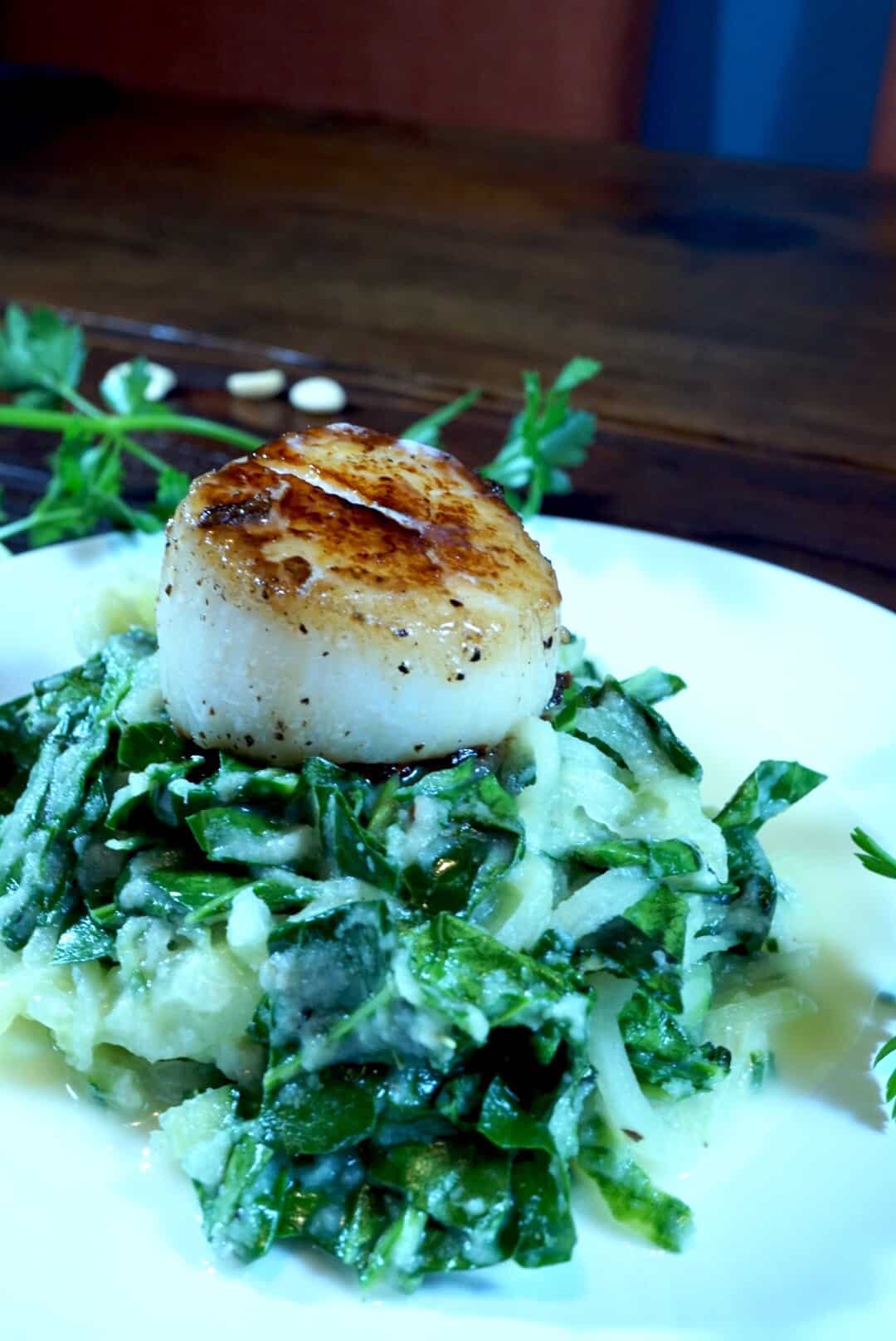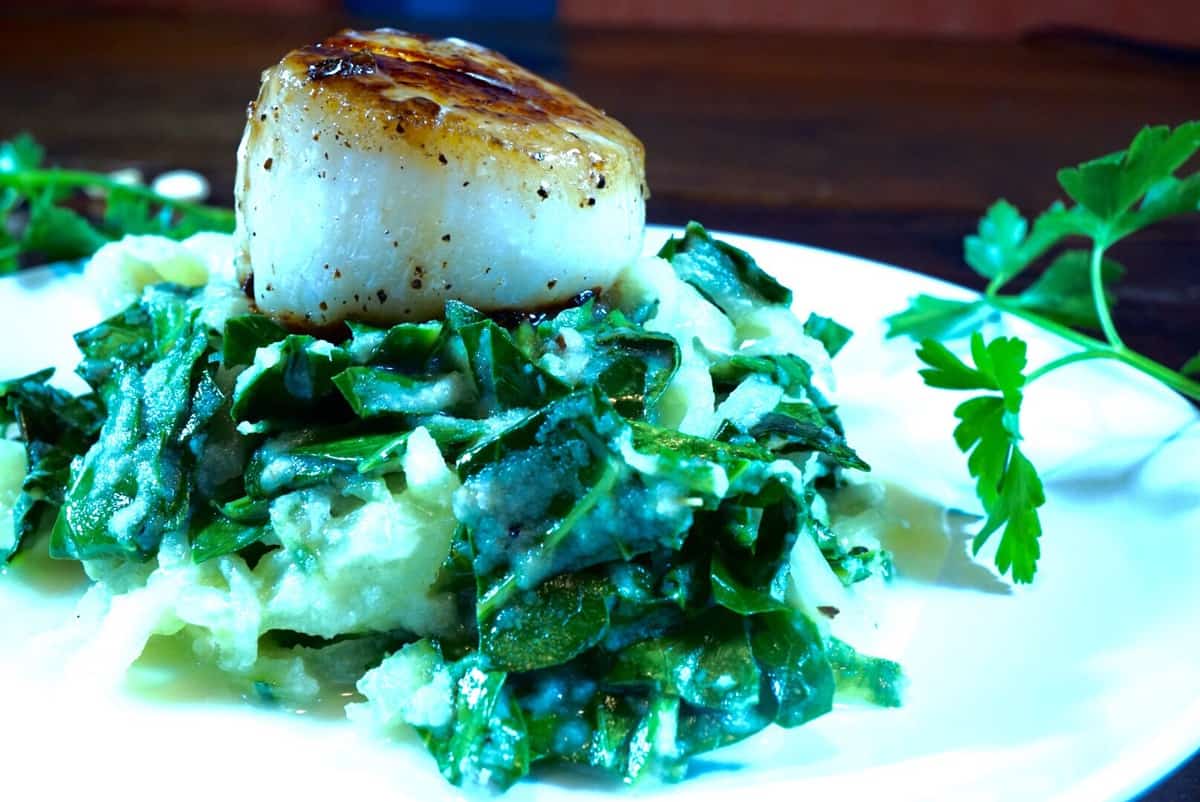 This is a savory and delicious meal that feels indulgent although it is pristinely healthy. Perfect combo. It's savory and full of delicious omegas and salt and vitamins and minerals.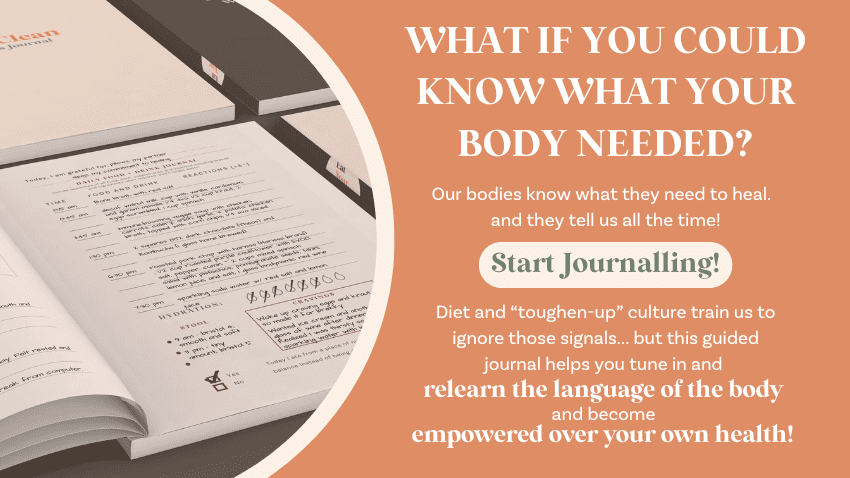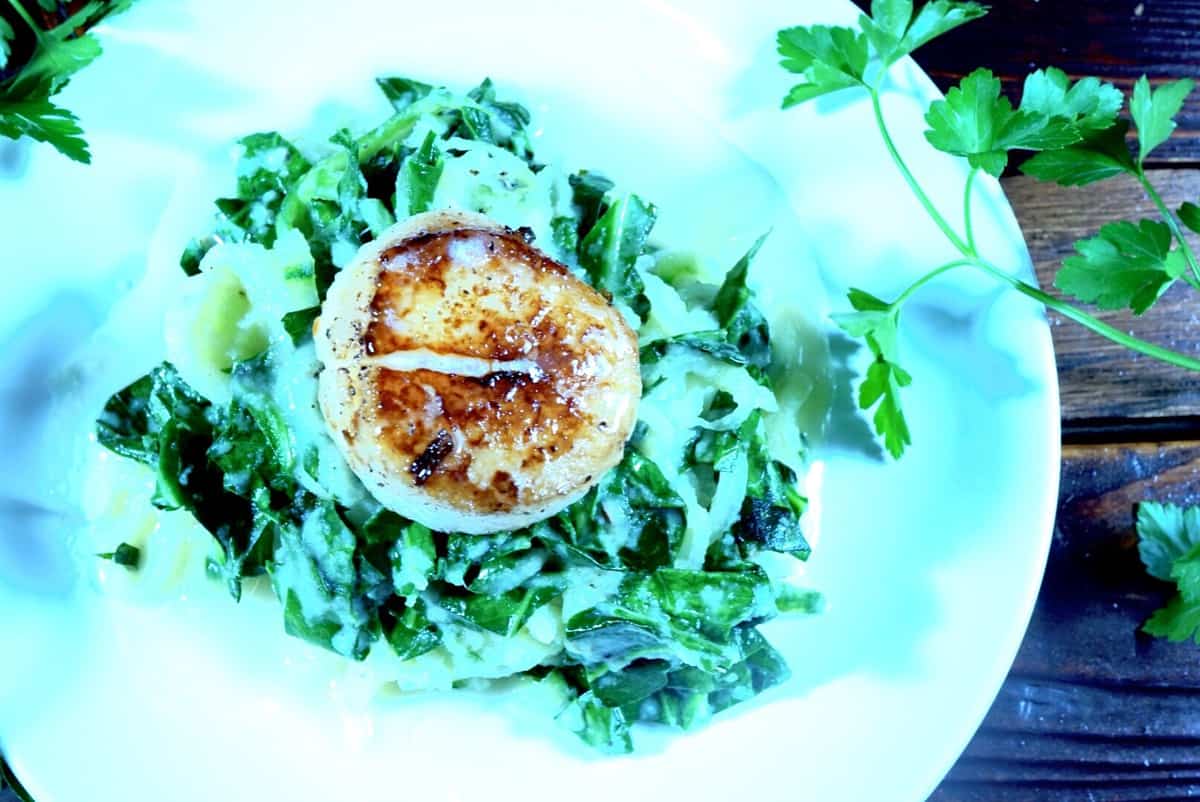 The ingredient list and directions may appear long, but it is really quite simple. You can use one saute pan for everything. Once you spiralize and dice, you are basically just mixing or blending the ingredients together.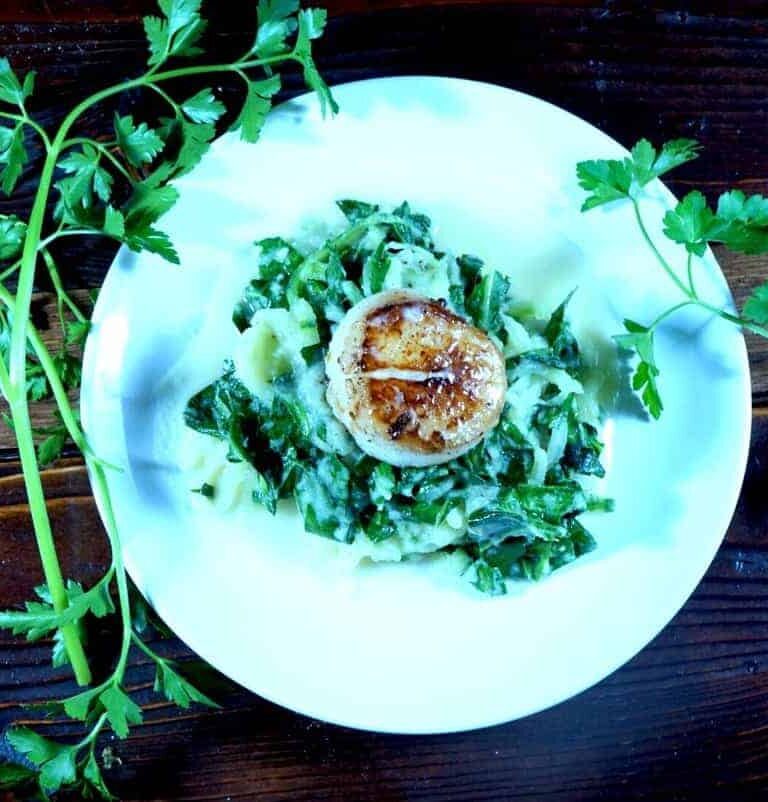 Creamy collard "pasta" w/ seared scallops
Instructions
Spiralize 2 cucumbers into noodles and set aside.

Destem the collard greens leaving only the large leaves and coarsely cut into strips about 1 inch wide.

Finely dice the shallot and garlic.

Saute garlic and shallot in a saucepan with a dab of coconut oil over medium heat until shallots start becoming translucent, or for about 5 minutes.

Steam cauliflower for 5 minutes.

In a food processor combine steamed cauliflower, broth, salt, pepper, and 1/2 of the sauteed garlic and shallots. Blend until fully mixed and the consistency of an alfredo sauce.

Add an additional tbsp of coconut oil to the pan with the remaining shallots and garlic. Return to medium-high heat until oil is fully liquid and would sizzle to water.

Place scallops in a hot pan and sear for ~ 4-6 minutes or until golden brown. Flip and sear for an additional 2-5 minutes until both sides are golden brown and they are cooked through. Set scallops aside.

Add collard greens to the pan and saute for 5 minutes or until they turn a brighter color of green.

Stir cucumber noodles and cauliflower sauce into the pan to warm. mix well.

Plate cucumber noodles with greens and sauce.

Top with scallop and parsley for garnish (optional).
MEAL TYPE, RECIPE, SPECIAL DIET