Sometimes you just need a snack: a hearty, carby, delicious snack. And there's no better time for that kind of snack than before a big day: a big day on the boat, a big day at a beer fest; or, as for me today, a big day at a wedding!!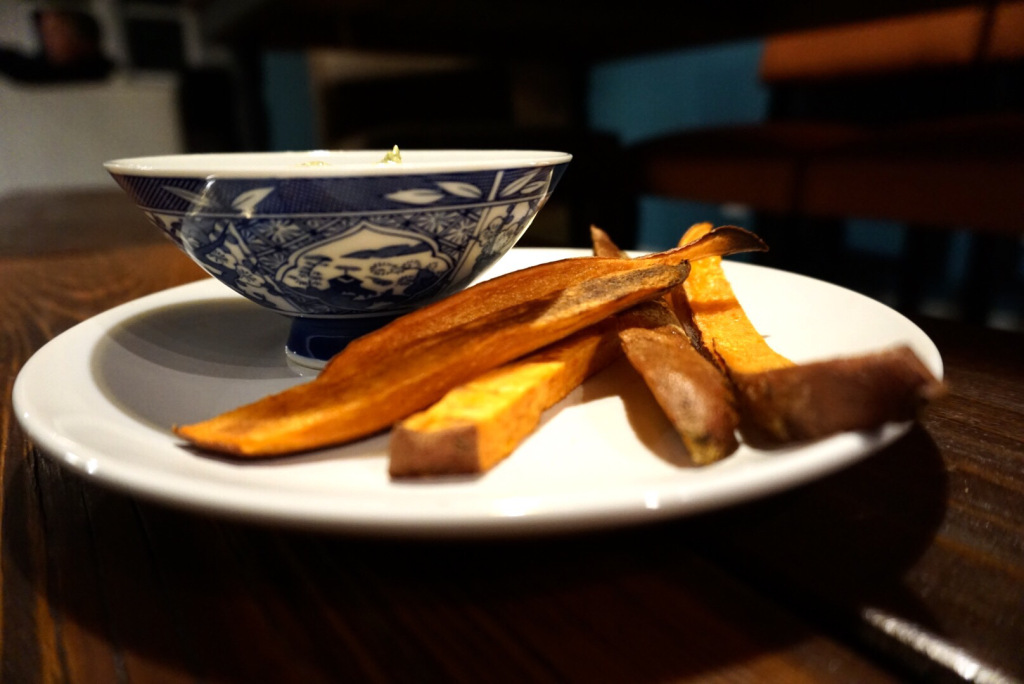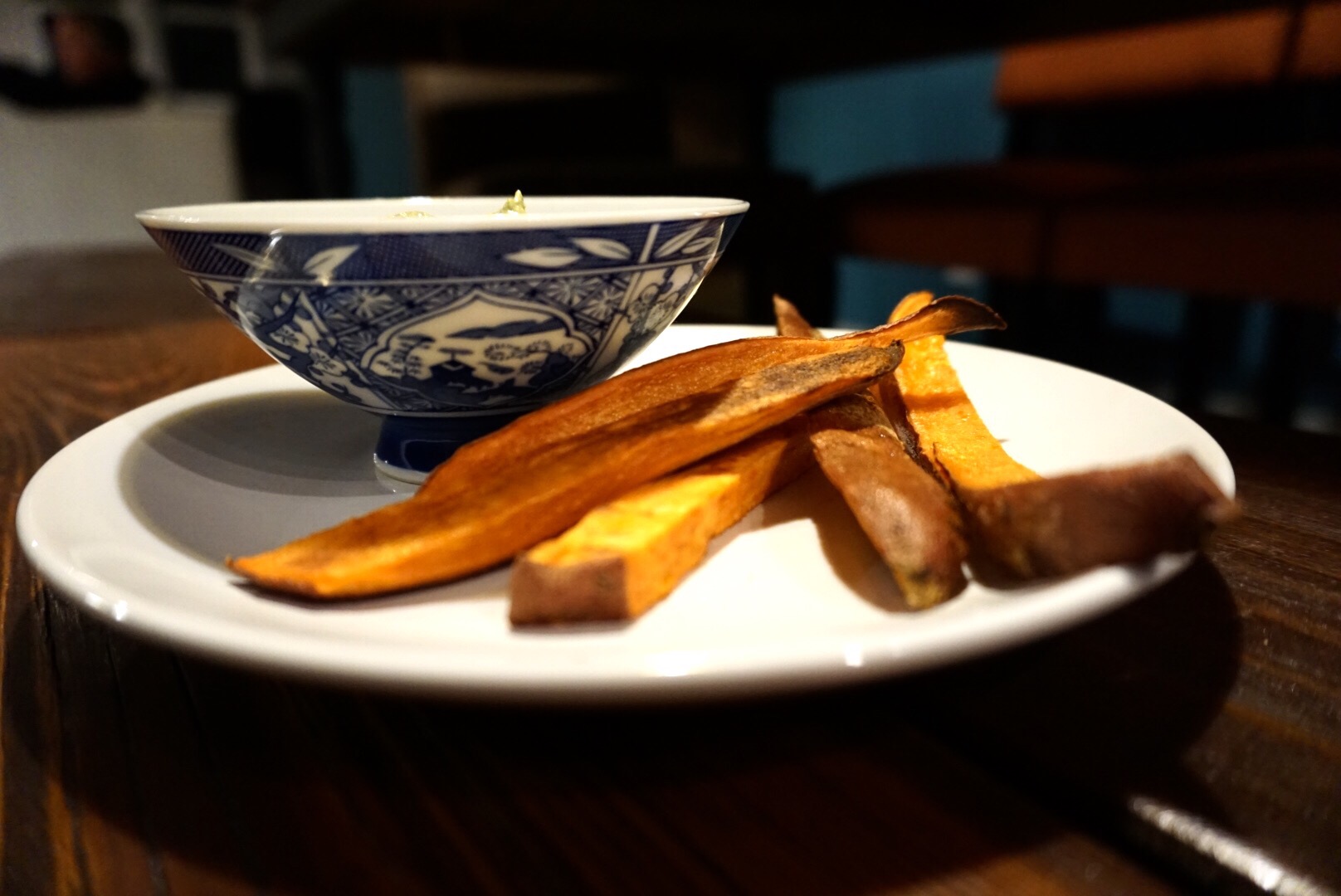 So today I'm indulging, and it's super easy and not too bad for you at the same time!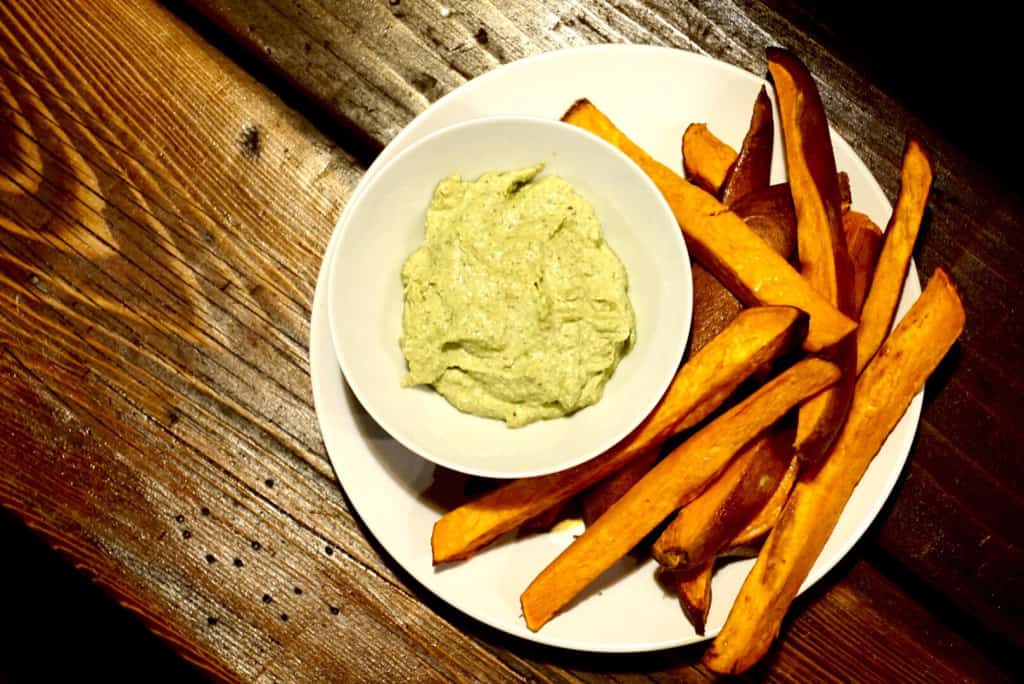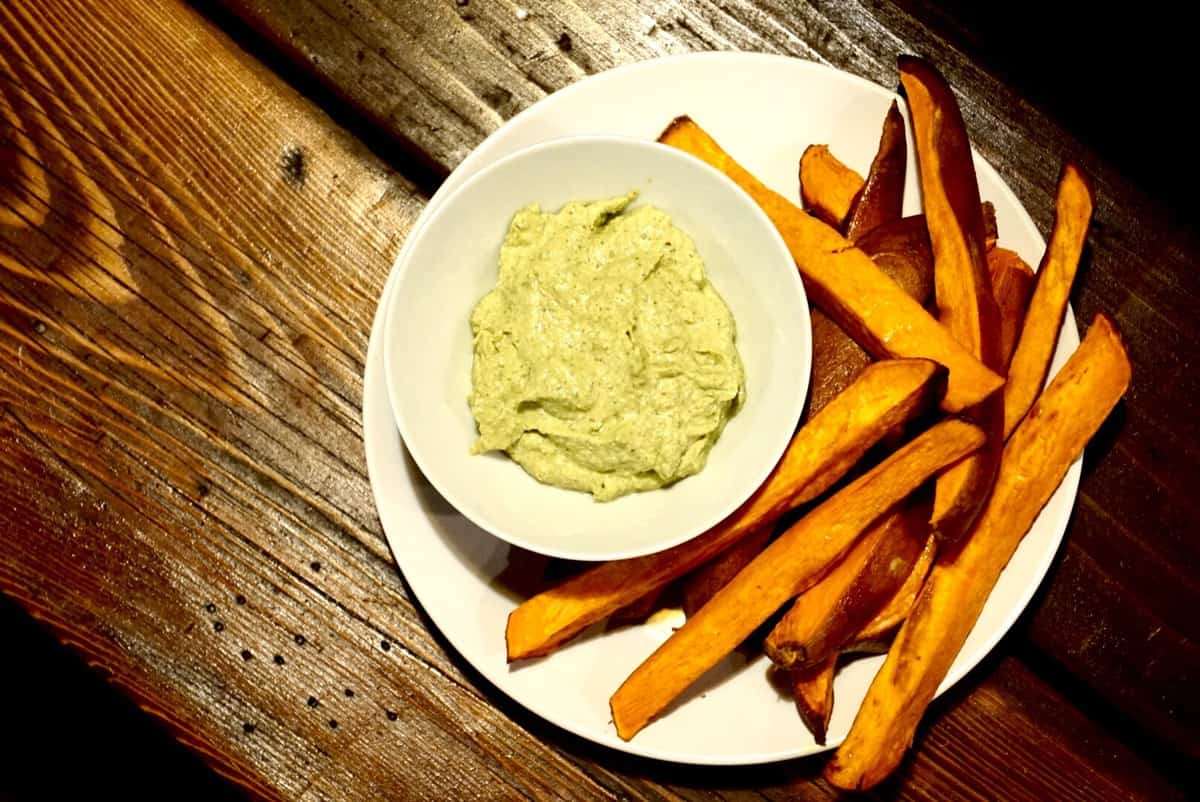 Ever since I saw this bitchin sauce at whole foods I fell in love. (Literally it is called bitchin sauce.) It's creamy. It's spiced. It's beyond flavorful. It's dairy free and gluten free… and now they have tons of flavors! From Bombay to Mexico and everything in between.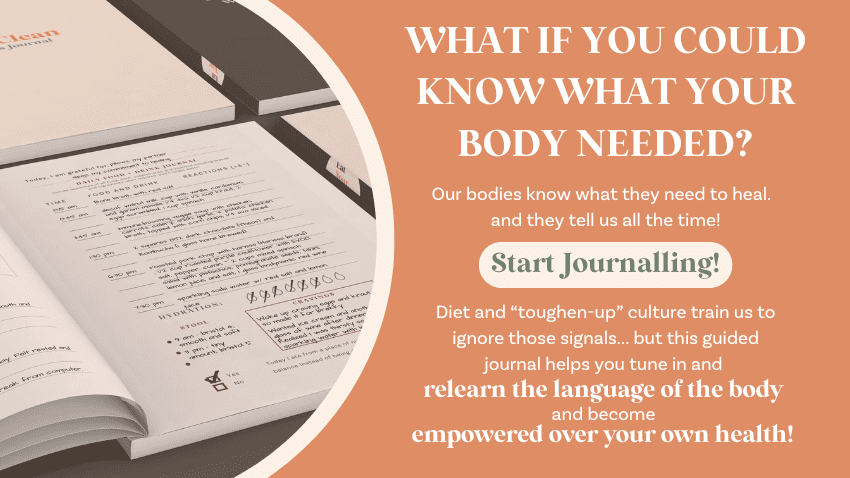 Today I paired them with cilantro green chili bitchin sauce.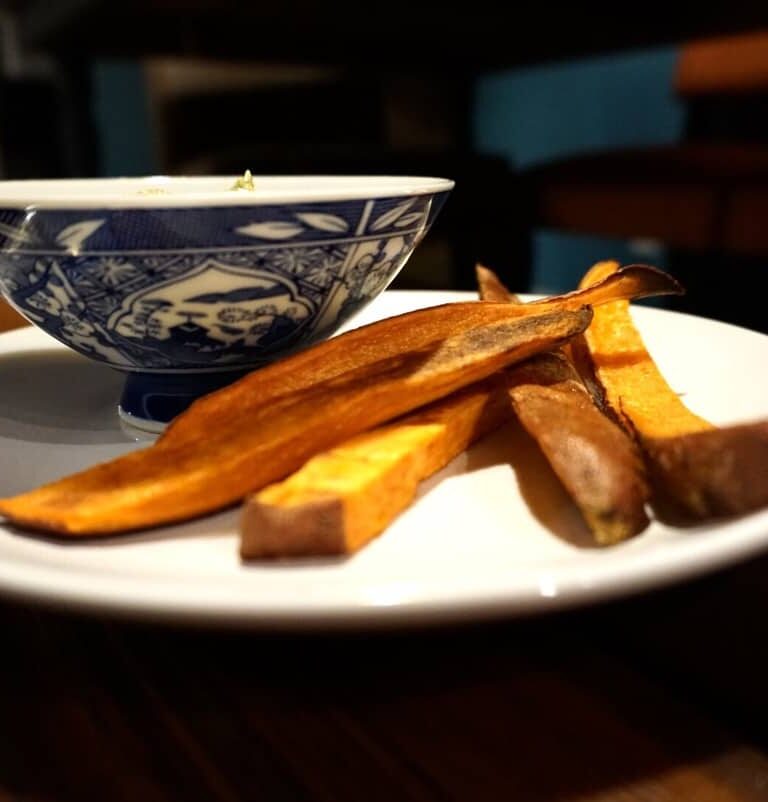 Sweet Potato Fries with Bitchin Sauce
Instructions
Slice sweet potatoes into 1/2 inch wide long spears.

Coat with olive oil and salt. I drizzle about a 1/2 tbsp on 2 sweet potatoes and use my hands to coat them all evenly.

Bake at 350 for 40-45 minutes until soft and well-cooked.

Serve with bitchin sauce and enjoy!
FALL RECIPES, MEAL TYPE, RECIPE, SEASONAL RECIPES, SIDES, SPECIAL DIET, VEGETARIAN