If there's anything a hot summer day can remind us of, it's that you can't let the classics fade away. Per usual, I tried to "healthify" a classic: the ice cream sundae. Instead of jarred fudge, maraschino cherries and brownies, this coconut berry sundae showcases high-quality dark chocolate, fresh-cut fruit, and roasted nut butter.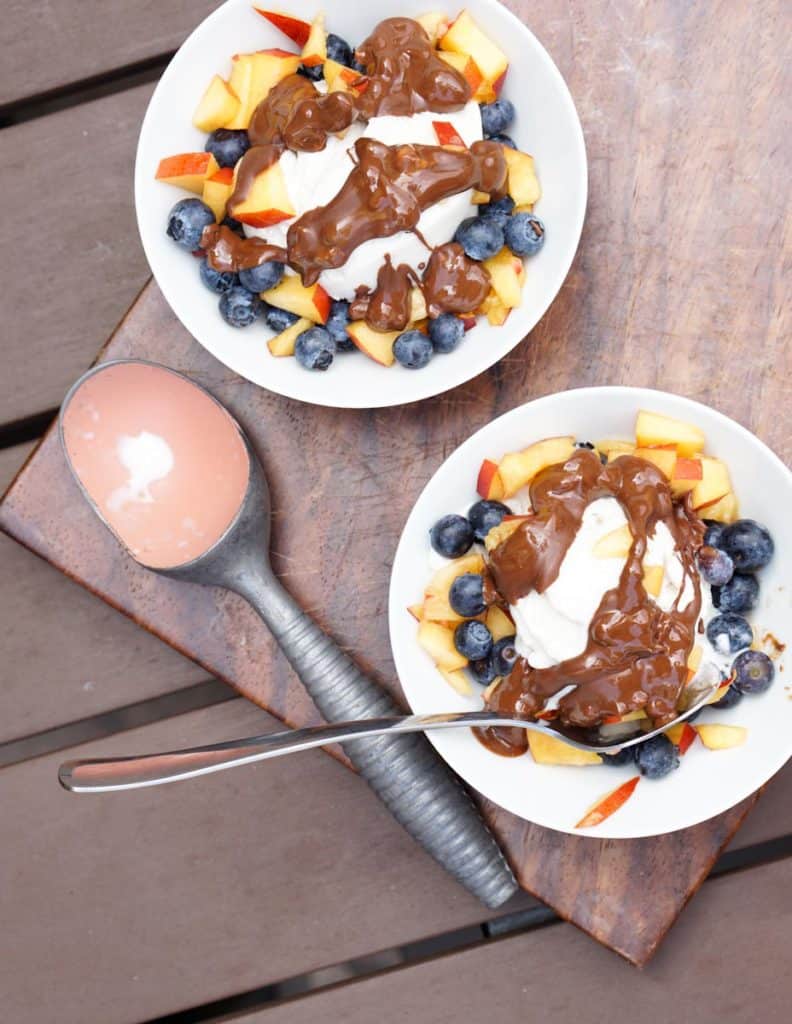 Coconut Berry Sundae with Vanilla Coconut Milk Ice Cream
I used Vanilla flavored coconut ice cream for this coconut berry sundae. The vanilla coconut milk ice cream pairs nicely with the fruit flavors and makes you feel transported to a tropical vacation. (Maybe that's just me missing Belize! why does vacation always have to end so quickly!)

The other great thing about this sundae is that it highlights some of my favorite summer fruits: blueberries and nectarines.

Naturally accented and fruit-flavored sundaes for the win!

These didn't last long in our house. I couldn't even snap a few pictures without a few bites going missing. 🙂 I guess that's compliments to the chef. Hopefully, they are a hit in your household, too!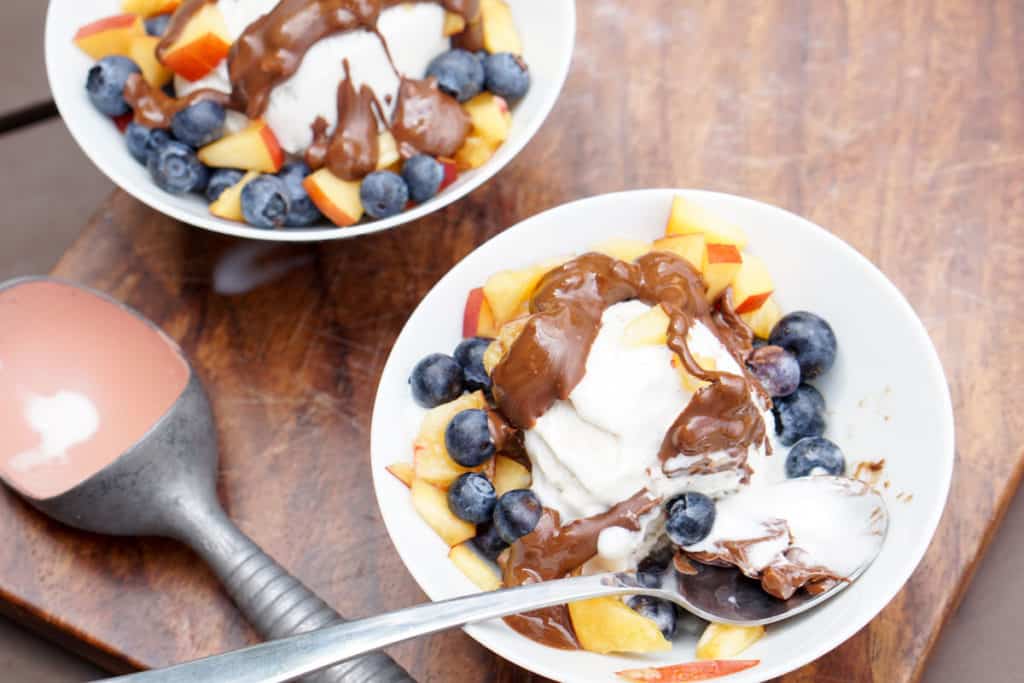 Homemade Peanut Butter Chocolate Drizzle
Do you remember Magic Shell topping from back in the day? It used to be my favorite thing. My childhood had a lot of ice cream sundaes, and magic shell was always an added joy. It felt like bringing the Dairy Queen dips home into your kitchen.
#Fancystuff

I wouldn't buy the pre-made toppings now, but the concept of a delicious, hardened topping for my sundae didn't necessarily disappear from my kitchen. It turns out nut butter works in the same way as magic shell, but is completely natural.

That is why I melted chocolate and peanut butter together for a magic shell reminiscent, yet healthy and natural, topping for this coconut berry sundae.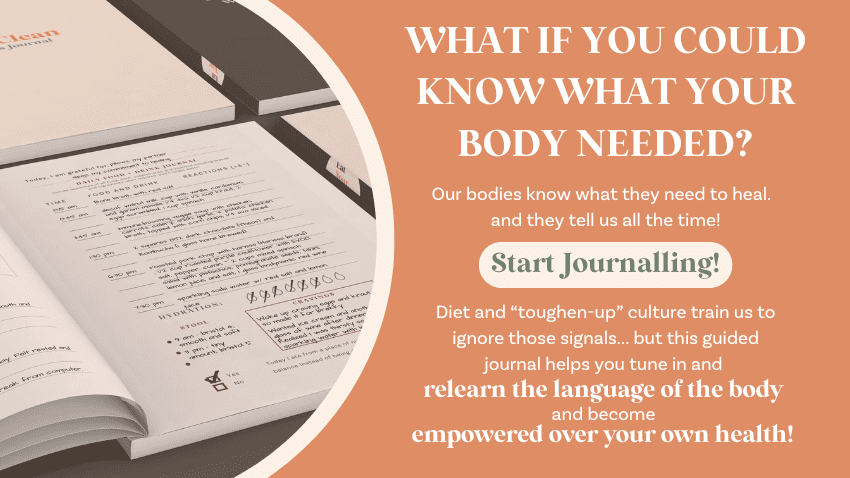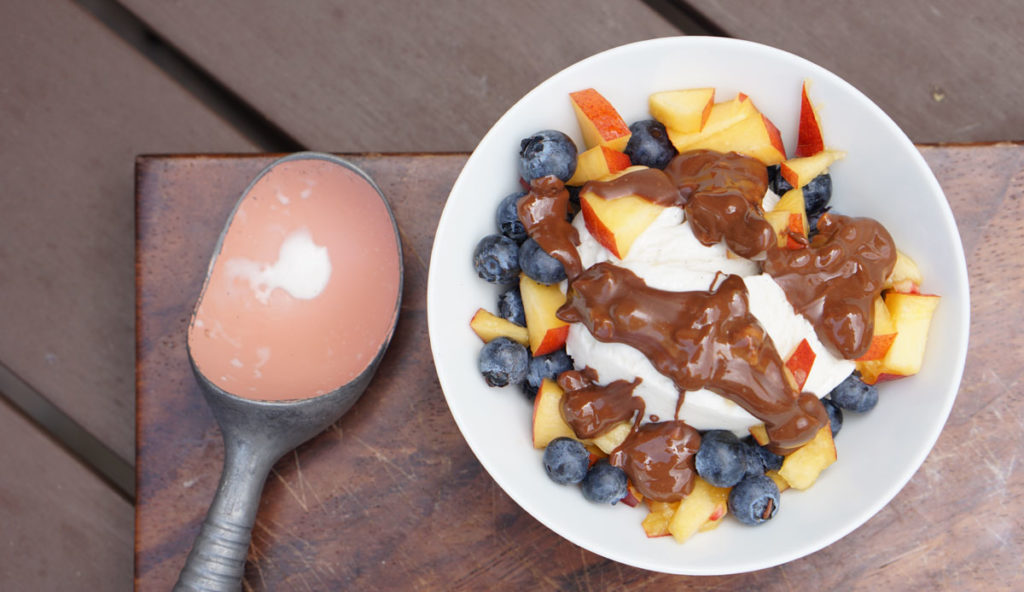 Dairy-Free Ice Cream
For me growing up, summertime included lots of ice cream sundaes after long days playing outdoors. It was a special experience when my family would sit out on the back patio and churn homemade ice cream together. Nothing beats homemade, but that's not really realistic all the time, at least for me!

When I switched to being dairy free I cut out all ice cream, mostly because there weren't many options. I learned to make my own dairy-free alternatives like this banana PB chocolate chip "milkshake." But it is nice to have a go-to, ready-made ice cream that's dairy-free for times when you want to splurge.

Most of the time I prefer to make my own "nice cream" out of bananas and coconut cream, but sometimes I indulge and get the real thing. When I do, I look for dairy-free ice creams with the fewest number of ingredients. Recently, my favorite has been O'My Gelato because of its simple list of 5 ingredients.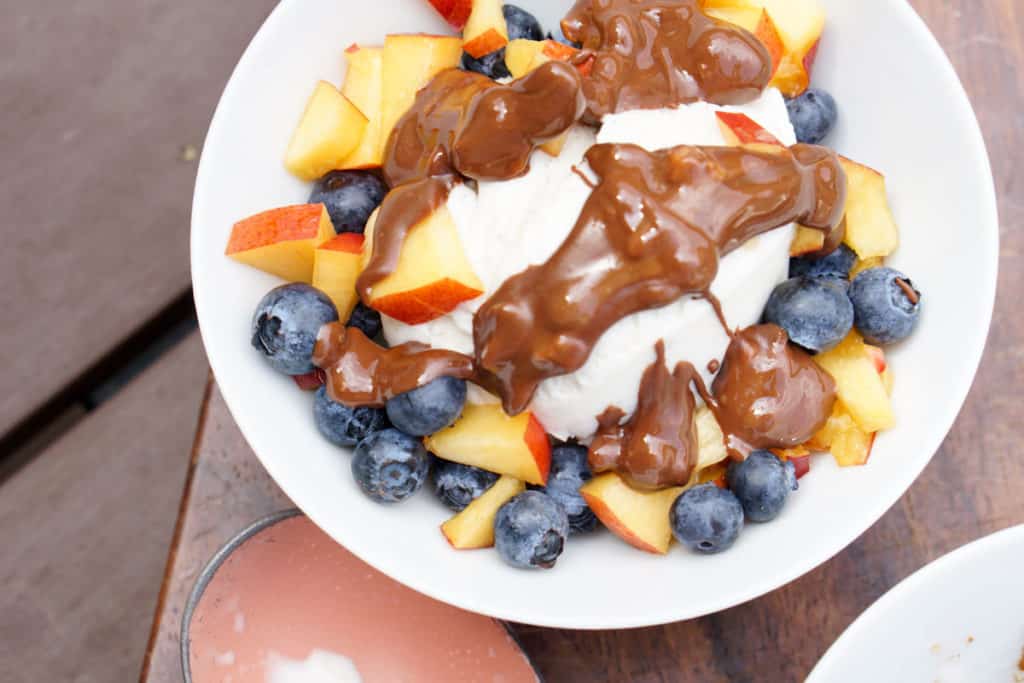 Looking for other healthy frozen treats this summer? Try the Dairy-free, gluten-free, sugar-free and absolutely delicious Peanut Butter Banana Chocolate Chip Smoothie. Or go for a fruitier option with this Cantaloupe Lassi
Assembling the Sundae
First things first, make sure you have high-quality ingredients and ripe fruit. Then slice the peach or nectarine into small uniform pieces.

Melt the chocolate and peanut butter together in the double boiler or microwave in 20-second increments until smooth.

Generously spoon the coconut ice cream into a bowl, top with fruit and then drizzle the hot chocolate peanut butter mix on top. Wait a minute and the chocolate will harden into a little "shell" of goodness on top of our sundae.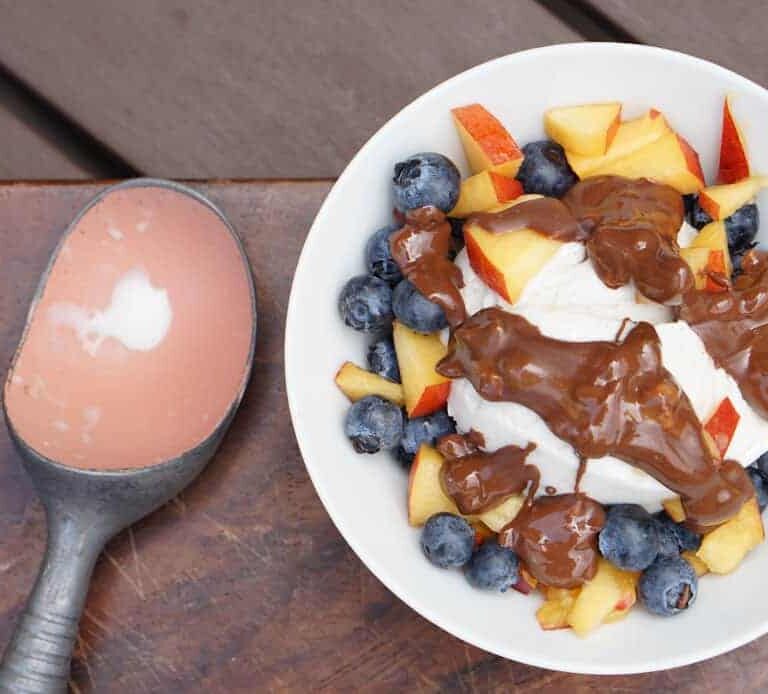 Coconut Berry Sundae with Homemade Peanut Butter Chocolate Drizzle
Description
Fresh berries, creamy coconut ice cream, and a healthy magic shell make this great dairy free coconut berry sundae with homemade peanut butter chocolate drizzle recipe
Instructions
Directions:
Thinly dice the nectarine to pieces just longer than a blueberry. This is best done by first cutting the nectarine into thin slices and then dicing the nectarine slices.

In a small bowl, melt the chocolate chips and peanut butter together. If using the microwave, heat for 22 seconds, then stir before heating for another 11 seconds. If using the double broiler, stir every 15 seconds until fully melted, about 1-2 minutes. After either method, remove the mixture from heat, stir to evenly combine the peanut butter and chocolate, and set aside.

Scoop the coconut ice cream evenly across 4 bowls using an ice cream scoop or large spoon

Spread the diced nectarines and blueberries on top of the ice cream, distributing them evenly across each bowl

Using a spoon, drizzle the chocolate peanut butter mixture across the tops of the bowls, spreading evenly among the bowls

serve and enjoy!
Note
Notes: use a natural peanut butter for a better effect. If you are allergic to peanuts or prefer other nut butters, you can substitute at equal quantities for another nut butter, such as almond butter.