In honor of earth day yesterday I thought I'd share a recipe with "reduce, reuse, and recycle" at heart. Food waste is a big problem in the states, and part of that problem is not knowing what to do with all parts of the vegetable!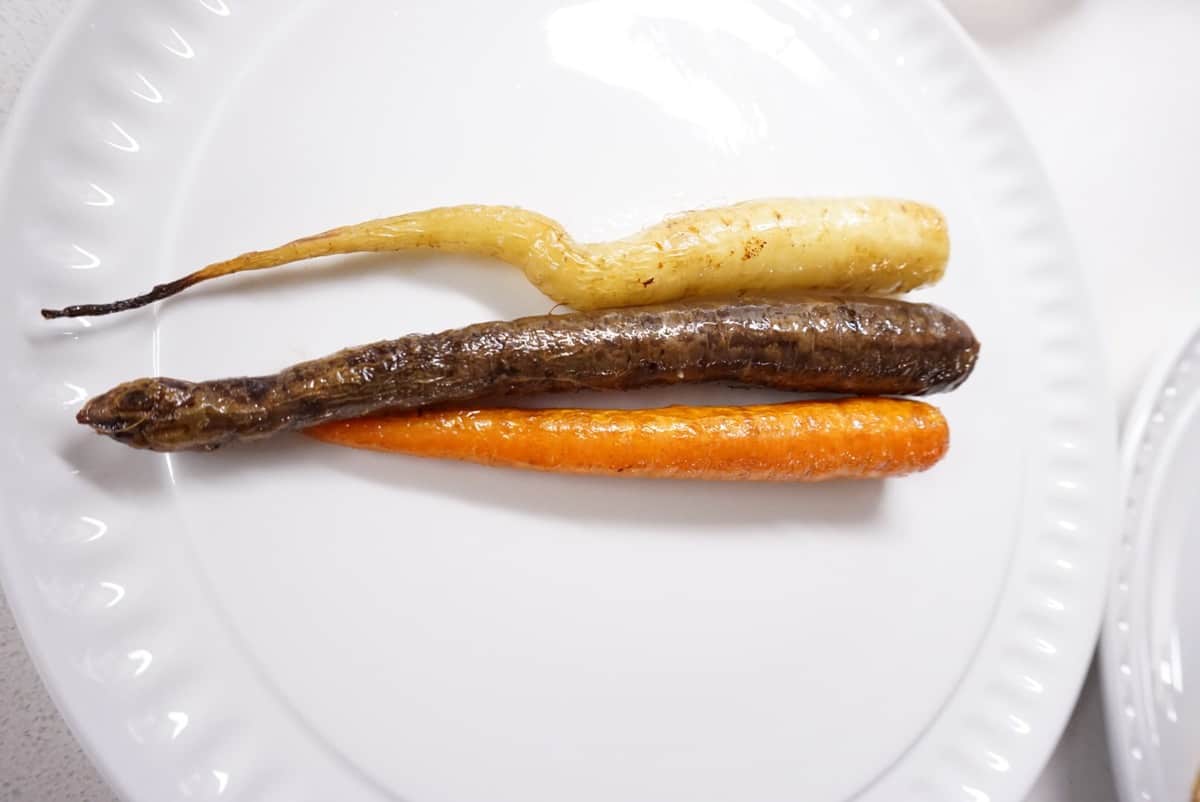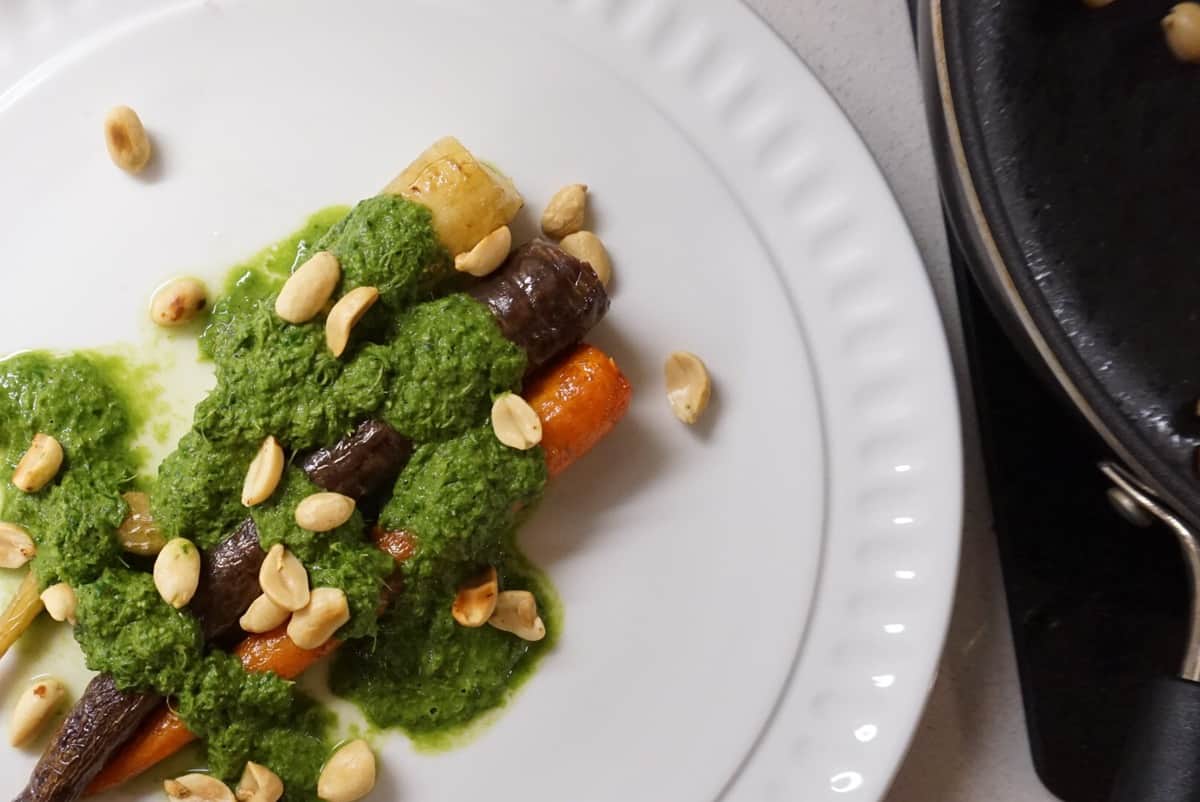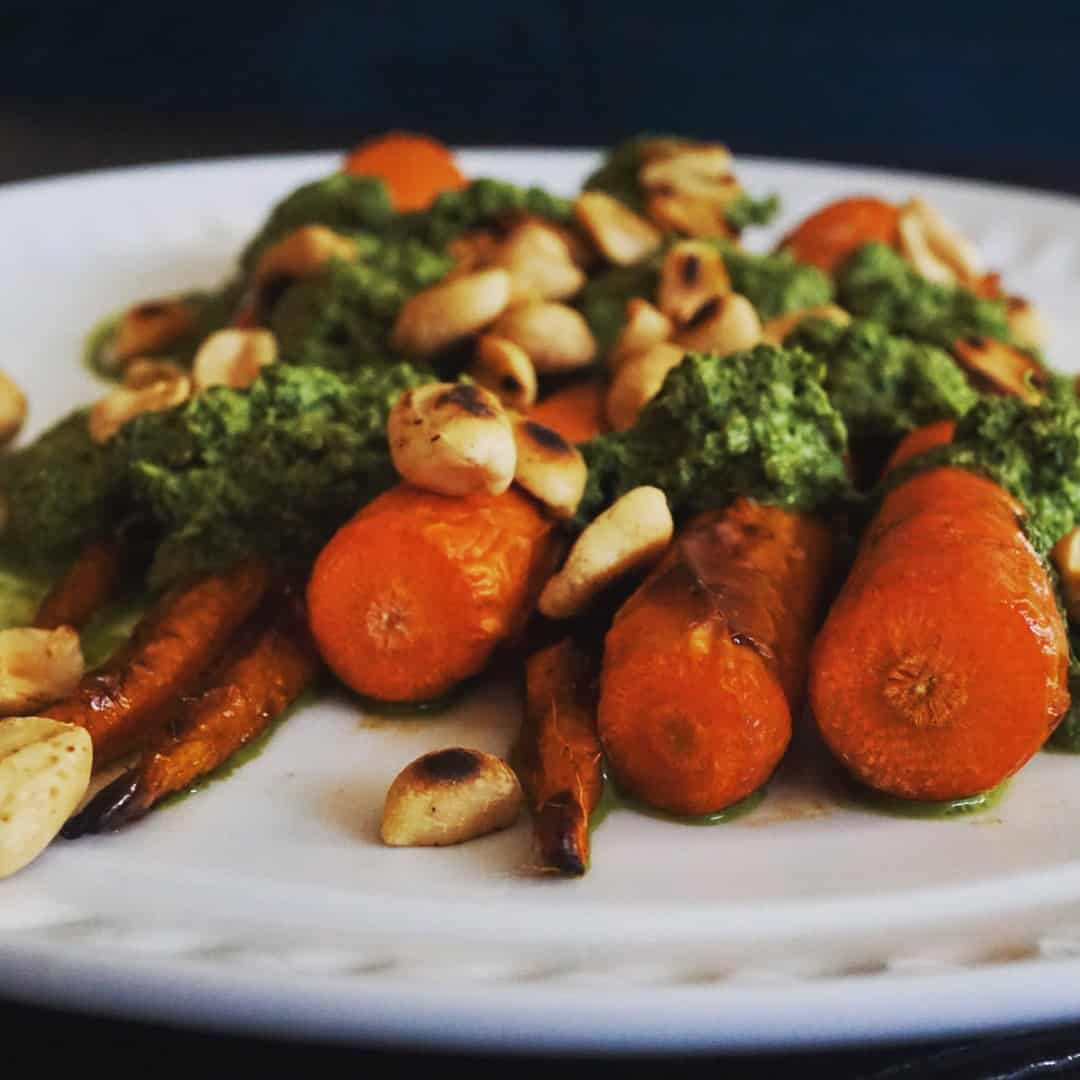 In this recipe we use the whole carrot: the root itself and the greens. What we get is an awesome roasted carrot with a killer spin on pesto. To top the earth day love, it is really nice out this weekend and carrots always remind me of spring. Maybe it's because bunnies eat them and bunnies are a serious spring icon. Either way, this dish seems like a great way to bring on the warm weather and celebrate mama earth.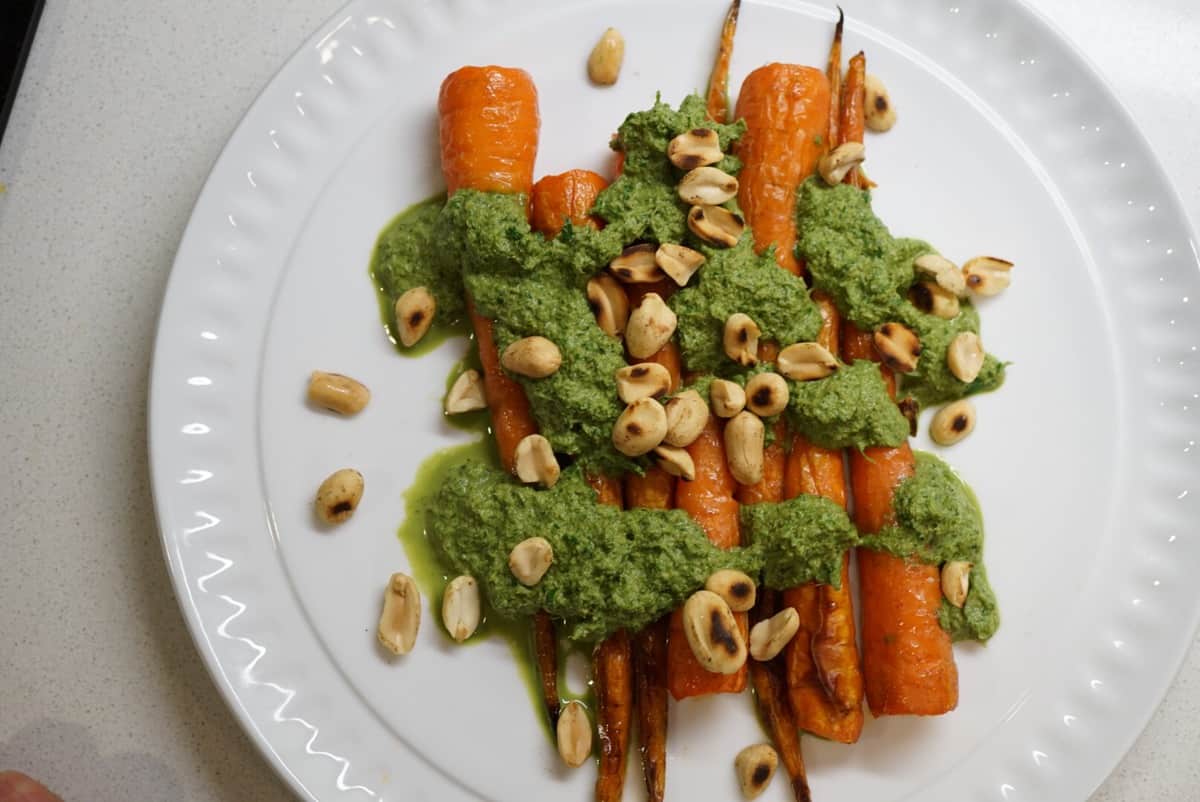 Hope you Enjoy!!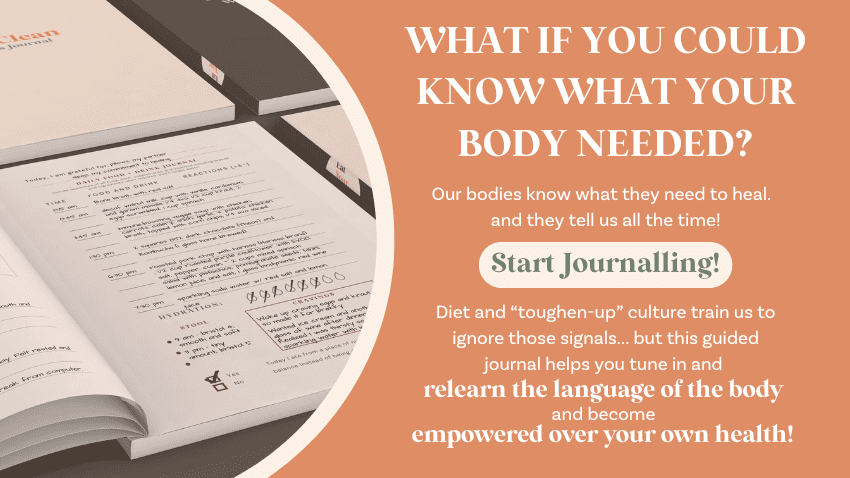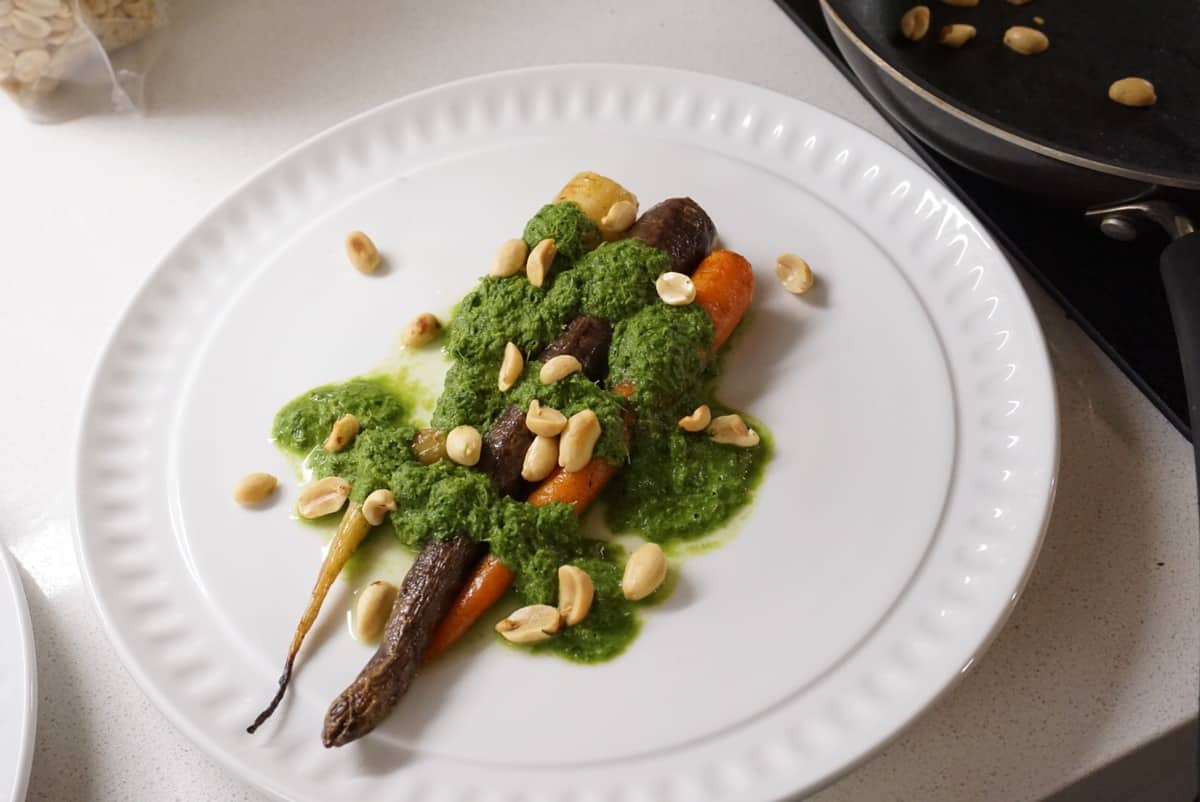 Do you have any recipes that utilize all of the vegetables? Or use parts of food that we would typically discard? Let me know! I'm curious to find new tricks 🙂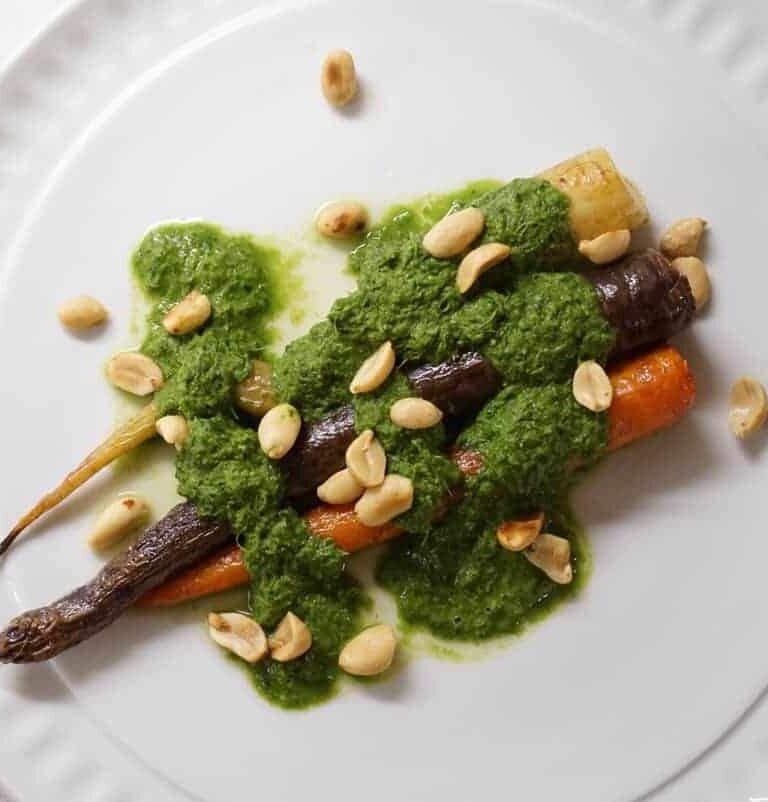 Carrots 2 Ways // using the whole carrot
Instructions
Separate carrots and carrot greens and wash clean.

Lightly coat carrots in a drizzle of extra virgin olive oil and roast in the toaster oven at 350 for 20 minutes. I happened to use a toaster oven but a regular oven works just as nicely.

Blend washed carrot tops, ginger, water, and oil in a food processor until well-mixed and the consistency of pesto.

On medium-high heat, lightly toast peanuts for 5-10 minutes. Be careful not to overcook. These will be done when they become aromatic (i.e. the kitchen starts to smell like roasted peanuts). Remove from heat.
HOW TO - FOOD, MEAL TYPE, RECIPE, SPECIAL DIET, VEGETARIAN