You can make that classic shishito appetizer right at home with just 3 ingredients, a cast-iron skillet, and 15 minutes! Pretty soon you'll be calling for blistered shishito peppers every week.
This recipe is perfect for nights when you want to feel like you're in a restaurant but want to stay home, because that restaurant flavor is easy to recreate in this dish.
And, it's a pretty healthy snack!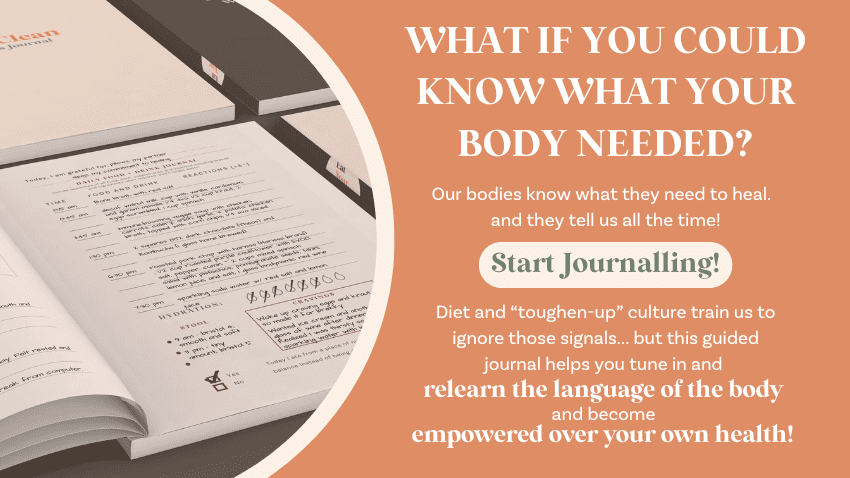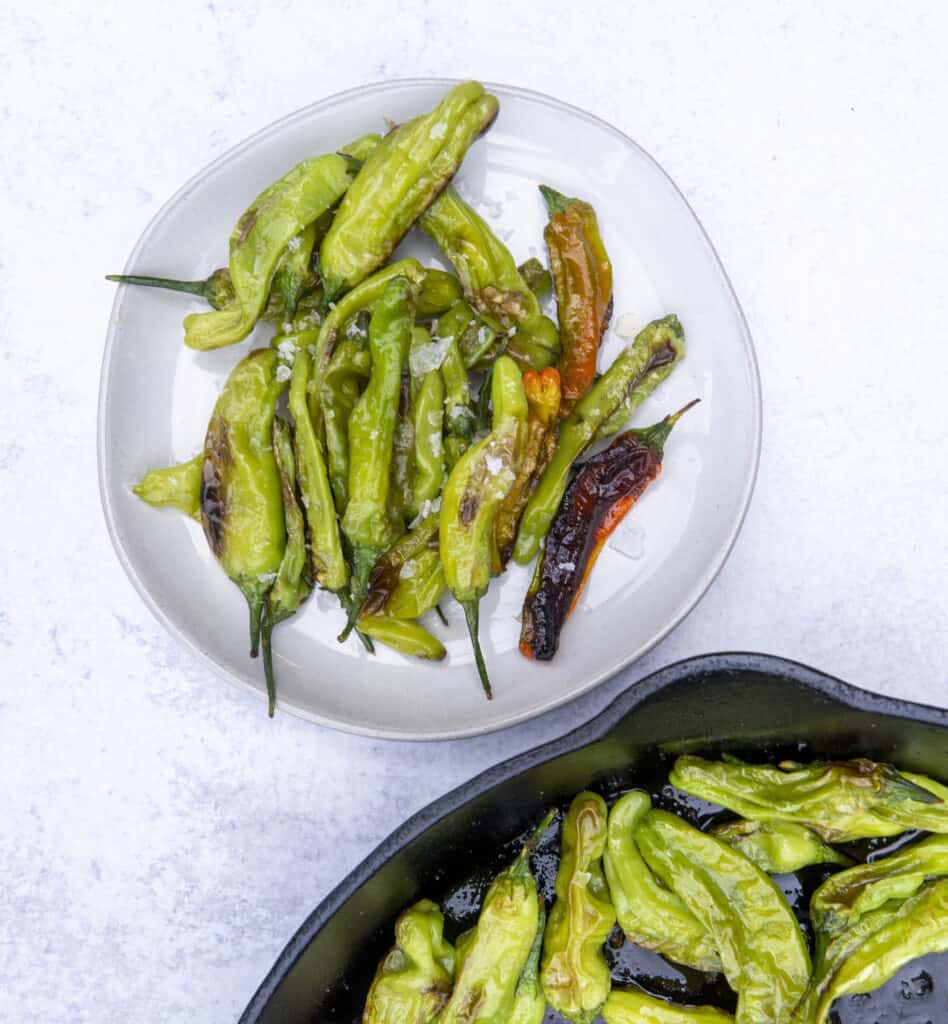 Blistered Shishito Ingredients
You only need 3 ingredients: shishito peppers, extra virgin olive oil, and flaky sea salt. That's it!
Shishito Peppers
Most shishito peppers are green and mild.
Because of their low rating on the Scoville Scale which is the relative heat scale, they are a great snack or appetizer and quite pleasant even for the most spice adverse. For comparison, they are about 100 times milder than a jalapeno.
However, every once in a while you will get a hot one or a red one, and not necessarily at the same time. About 1 in 10 are on the hotter side, but still less hot than a jalapeno, fresno, or serrano.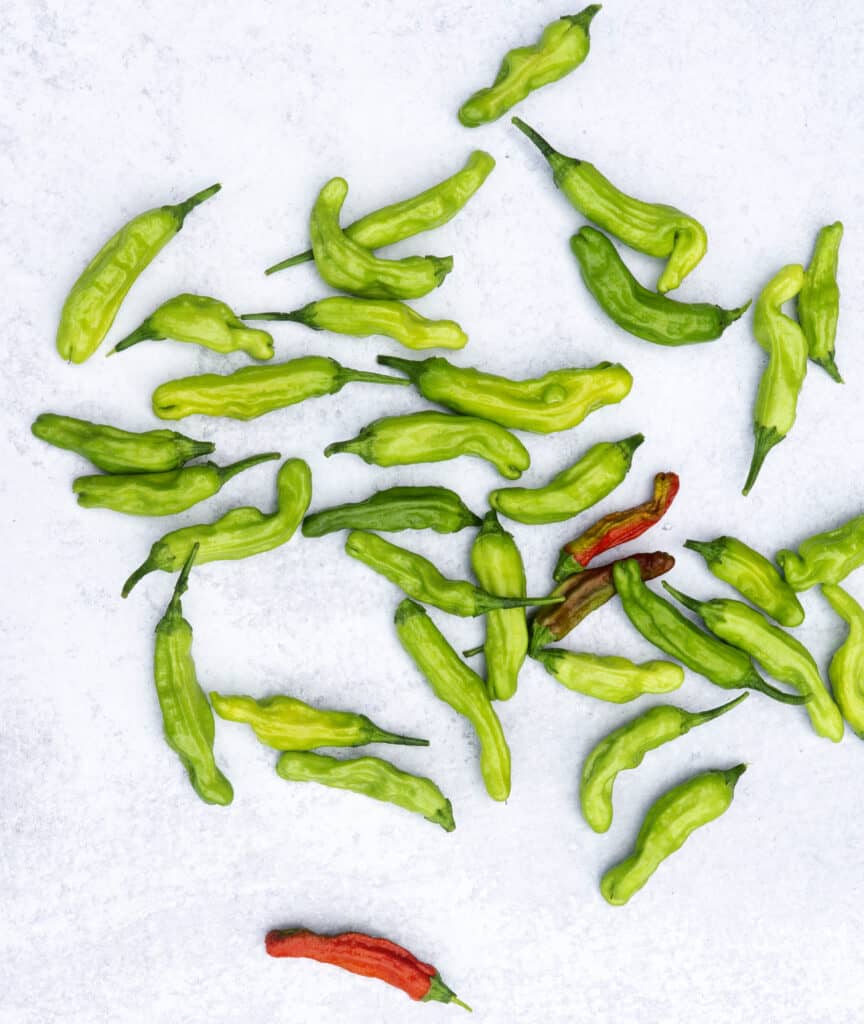 Growing Shishitos
Shishitos grow pretty easily and produce quite a few peppers per plant! It's a pepper we've been growing for the last several years and have never had problems with yield!

If you grow shishitos in your garden, you might want to double up on plants next season so you can have this all the time. It's easy, fresh, savory, and fun to eat!
Are they Charred or Blistered?
Good question! Both of those terms seem to just mean that they are blackened or burnt. From all of my reading, it seems that they are really quite similar.
Per the Real Simple and Life Hackers, charred tends to mean through indirect heat like a skillet while charred means direct flames like a broiler, hand torch, or open flame stove or grill.
So I'm calling these blistered shishitos instead of charred shishitos, but really either term shoudl get the point across.
Making the Blistered Shishito Peppers
Make sure the shishitos are dry!
If they are wet the peppers will have a soggy texture, not a crisp blistered texture.
Heat a cast iron to high heat
Heat the cast iron on medium-high heat until the cast iron will sizzle water or just barely starts to smoke.

This heat will help remove extra moisture from the peppers, leaving them crispy, not soggy! It will also help to caramelize the outside and give that delicious crunchy bite!
Let the peppers sit untouched evenly on the bottom of the skillet for better blistering
Every pepper should touch the bottom of the skillet. If this isn't happening, make multiple batches. Touching the hot skillet is the only way to get that blackened char or blistered effect.
Let the peppers sit untouched for about 5 minutes. This helps to caramelize the skins.
Drizzle with oil and flaky sea salt
Once they are done, add some olive oil and flaky sea salt over top and these babies are ready to enjoy!
Try serving these with Mezcal Lime Margaritas.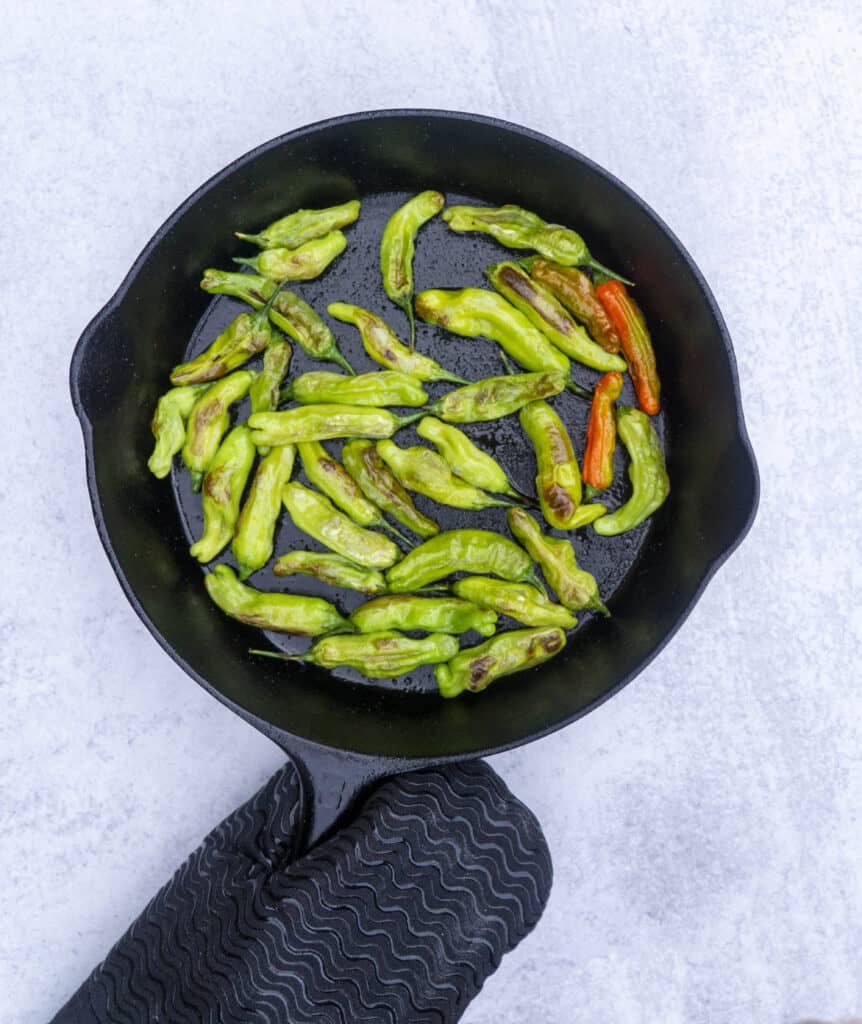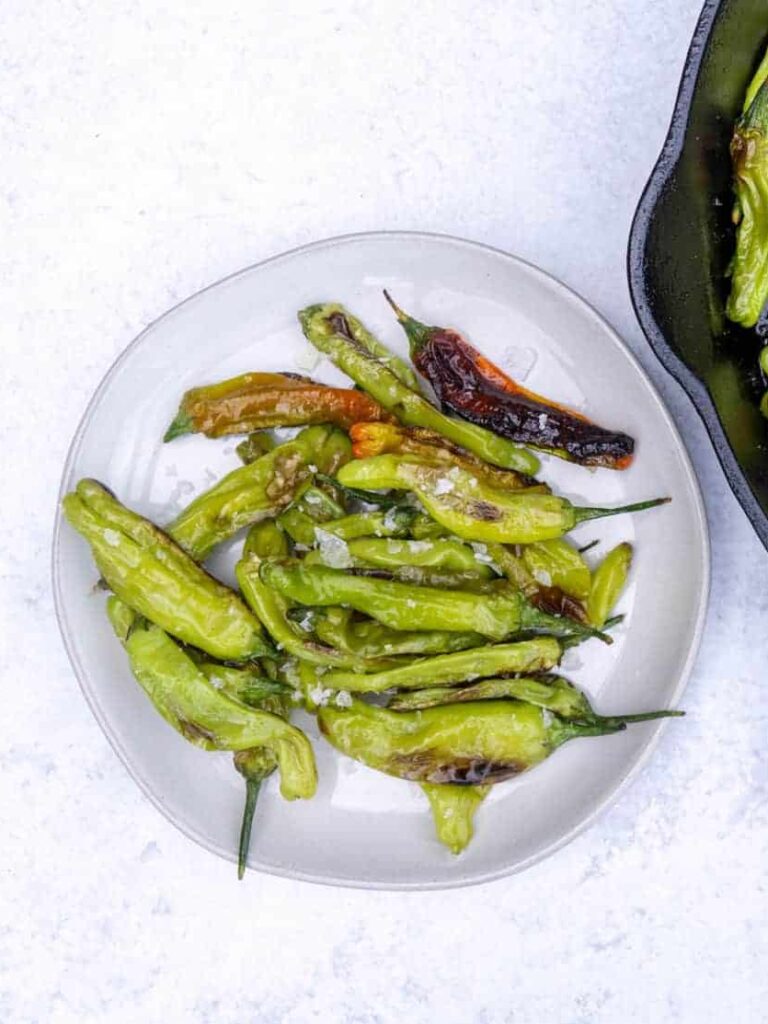 Blistered Shishitos
Description
Delightfully crispy blistered shishito peppers drizzled with olive oil and flaky sea salt should be how your next meal starts. Restaurant quality app that's ready in 10 minutes with just 3 ingredients!
Instructions
Heat the cast-iron skillet on medium-high until water sizzle or the pan just barely smokes

Heat Skillet

Add the dried shishitos in one even layer. Cook for 5 minutes untouched

Blister

Check the bottom of the pepper to make sure they lift easily from the pan and have a nice blistered look.

Remove from the pan. Drizzle with oil and salt.

Season
---
Amount Per Serving

% Daily Value *

Sodium 765mg

32

%

Total Carbohydrate 8g

3

%

Dietary Fiber 4g

16

%

Sugars 4g
---
Vitamin C

14

mg
* This nutrition information does not tell the whole story of food's nutritional value! Make sure to use your gut intuition on what your body needs, eat your veggies and get 30 plants a week for optimal gut health. This nutritional data is calculated based on the above values and standard brands. This information may vary. Percent Daily Values are based on a 2,000-calorie diet. Your daily value may be higher or lower depending on your calorie needs. Tried this Recipe? Tag me Today! Mention @EatYourWayClean or tag #EatYourWayClean!
Note
If using non-seasoned cast iron or a different pan, add a little high-smoke oil to the pan while searing. This could be avocado oil, coconut oil, or lard. 
ketogenic