Aioli sauce is one of my favorite dipping sauces, especially because it's one of the few traditionally creamy yet dairy-free sauces out there.
I've known it's pretty easy to make aioli for a while but had never given it a try. A few weeks ago I decided to take the leap and I'm so glad I did! …and surprised it took me so long to do it!
Homemade Aioli seems challenging, but it's really a mental game.
Although it sounds intimidating, it's a lot simpler than you would expect. Especially if you have the right tools. And the immersion blender is the right tool for this job.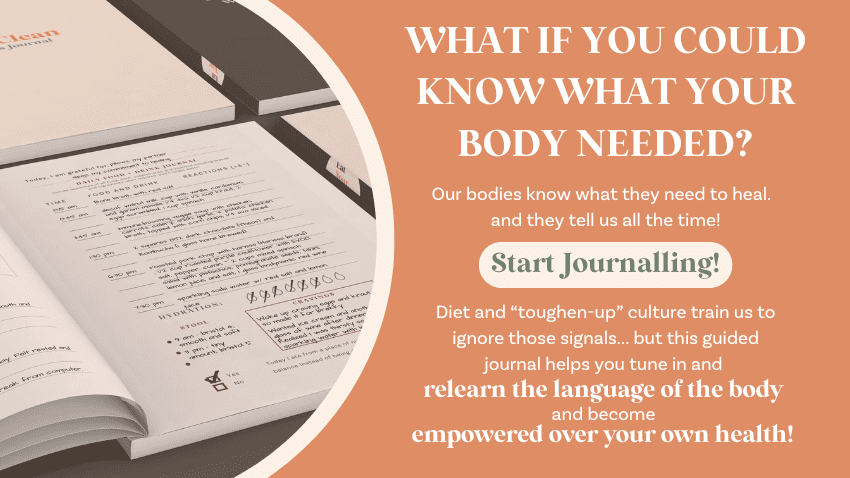 The first time I made this, I was so surprised how foolproof it is. And I was mad at myself for not making it earlier. It's so easy! And it's delicious and way better for you when made from scratch.
This way, you can have creamy aioli or mayo without a bunch of preservatives in it.
The Ingredients
It's super simple – just eggs, lemon juice and olive oil. Then add a little salt and pepper.
I usually don't measure the lemon juice but use the juice from 1/2 a lemon.
If you are having trouble getting the egg to emulsify, try using an egg at room temperature.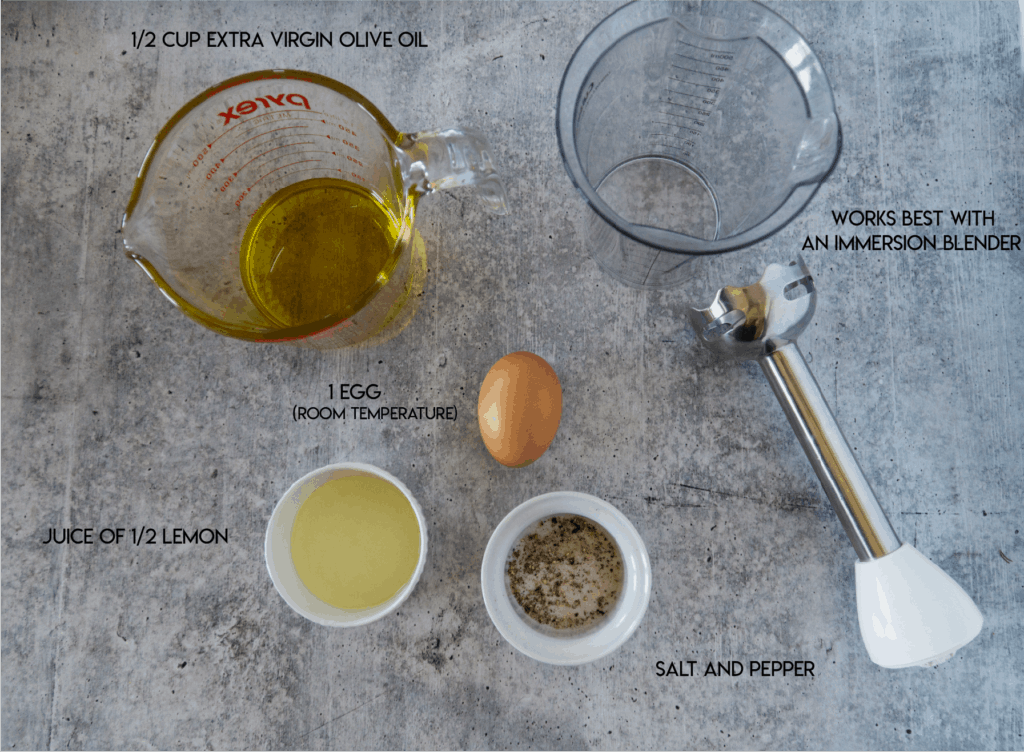 How to make aioli sauce: blending is key
First Choice – Immersion Blender
I love the immersion blender because it is conducive to making small quantities (you only need so much aioli at a time, right?) Also, it allows you to slowly pour in the oil during the emulsification stage.
I use this Immersion Blender to make mine and recommend it if you have one.
Second Choice – Standard Blender
A regular blender will also work, though you need to make sure you have enough volume for the blades to be fully immersed. Depending on your blender, you may want to double your recipe.
Third Choice – Magic Bullet
I haven't tried a magic bullet, but it would be difficult to slowly add the oil since you have to unscrew the blender every time you add liquid to the mix.
If you use a magic bullet, you'll have to add a little oil, blend, stop it, add some more, etc.
Manual Options – Requires Strength and Persistence I do not possess
Another option is to use hand blender or beaters in a small glass bowl.
You can also use a hand whisk though it will take longer and I've personally never had success. However, there are sites on the internet that say they have success this way.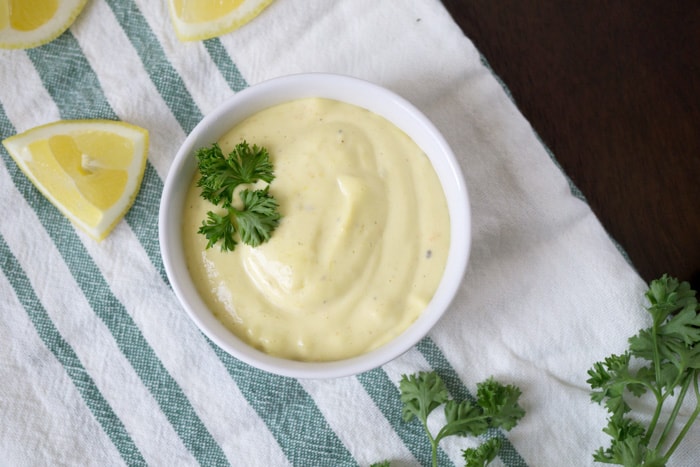 Different Aioli Flavors
This recipe is for the base! It gives you the standard basic aioli. However, you can take this base and turn it into many different varieties.
I make this with all sorts of flavor add-ins.
Traditional Garlic Aioli
Add sauteed garlic and blend in. Aioli is traditionally with garlic. Use 1/2 to 1 clove of garlic lightly sauteed in olive oil.
Spicy Aioli
You can make a spicy version by stirring in sriracha, hot sauce, or chipotle after you make the aioli itself.
Truffled
Before adding the oil, mix in truffles or truffle paste. This will give a deep savory flavor great for fries.
Cilantro Lime
Sub out lime juice for lemon and mix the aioli as normal. Then after you complete the aioli, leave it in the blender and add 2 tbsp cilantro leaves to the mix. Blend together until even.
You'll need to use one of the immersion blenders for this flavor.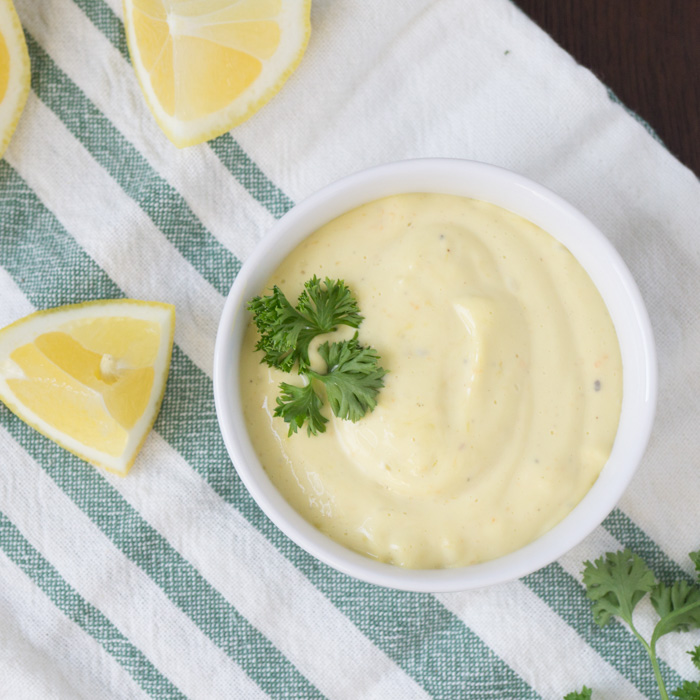 What do I use Aioli for?
Aioli is the quintessential dipping sauce. It's great on burgers, with fries, on meatballs.
My favorite is to serve this Aioli Sauce with Sweet Potato Fries for a delicious homemade treat.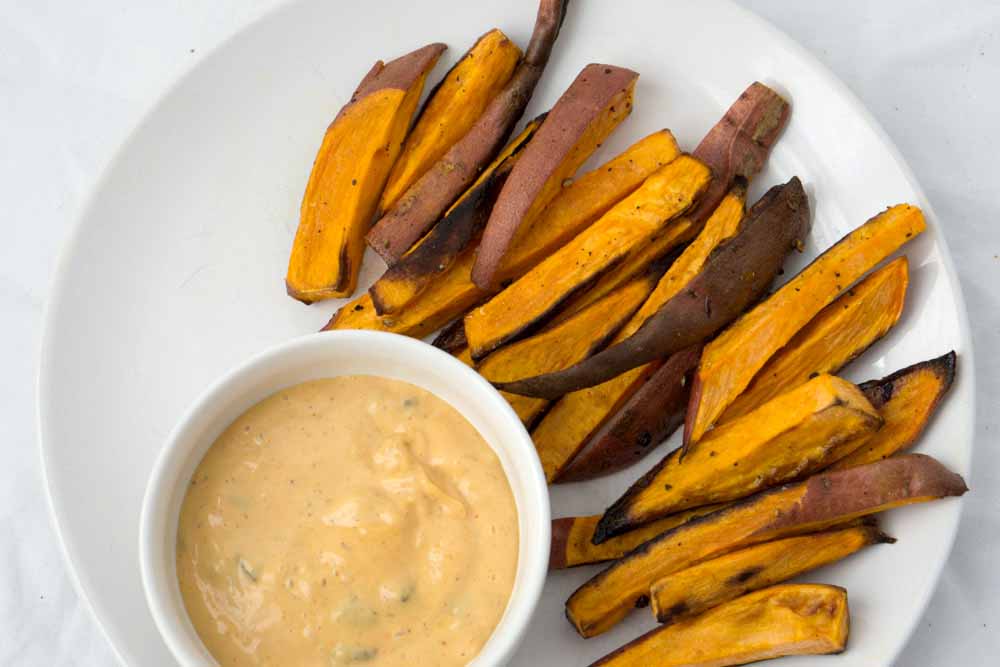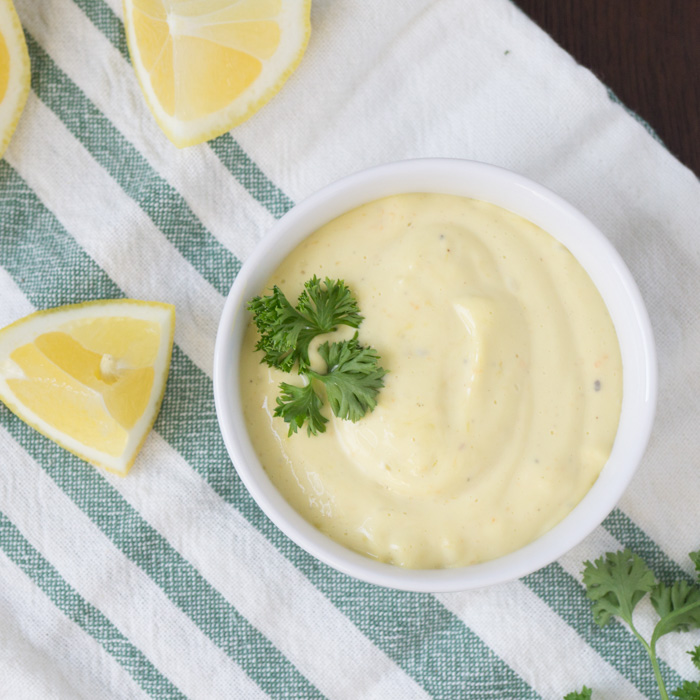 Easy Homemade Aioli Sauce
Description
Easy peasy homemade Aioli, ready in minutes and free of additives! Whip it up and put on sweet potato fries, fish and much more!
Instructions
Blend egg and lemon juice together using immersion blender.

Very slowly, add olive oil into the mix while still blending until it emulsifies. Start with a few drops, then start adding a slow and steady stream.

Blend in salt and pepper and serve!
---
Amount Per Serving

% Daily Value *

Total Fat 11g

17

%

Saturated Fat 2g

10

%

Cholesterol 16mg

6

%

Sodium 6mg

1

%

Potassium 6mg

1

%

Total Carbohydrate 1g

1

%

Sugars 1g

Protein 1g

2

%
---
Vitamin A

24

IU

Vitamin C

1

mg

Calcium

2

mg

Iron

1

mg
* This nutrition information does not tell the whole story of food's nutritional value! Make sure to use your gut intuition on what your body needs, eat your veggies and get 30 plants a week for optimal gut health. This nutritional data is calculated based on the above values and standard brands. This information may vary. Percent Daily Values are based on a 2,000-calorie diet. Your daily value may be higher or lower depending on your calorie needs. Tried this Recipe? Tag me Today! Mention @EatYourWayClean or tag #EatYourWayClean!
Note
If you add the oil too quickly, the egg and oil will separate and not create the creamy texture you know and love.

Start with ½ cup and if it doesn't seem thick enough, add a little more oil. More oil actually creates a thicker sauce
keto, ketogenic