I just spent a week in Croatia where they had the finest and freshest foods. They have tons of figs there and the best fig jam! I brought home a jar so I could pretend I was lounging in the Dubrovnik city walls or on a beautiful rocky shore for just a bit longer. 🙂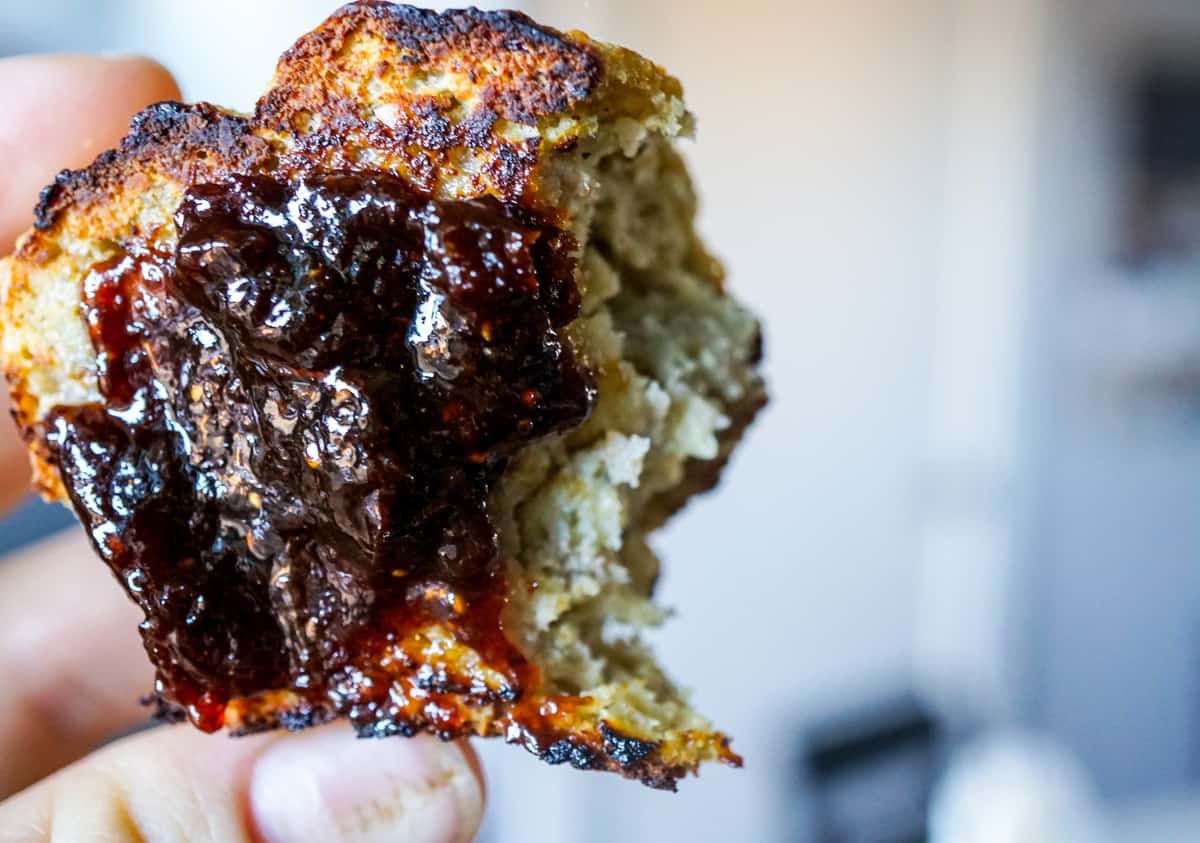 I'm always on the search for a great afternoon snack or a quick breakfast idea for days when I'm on the go, and now I also need some device to carry my scrumptious Croatian fig jam into my belly! 🙂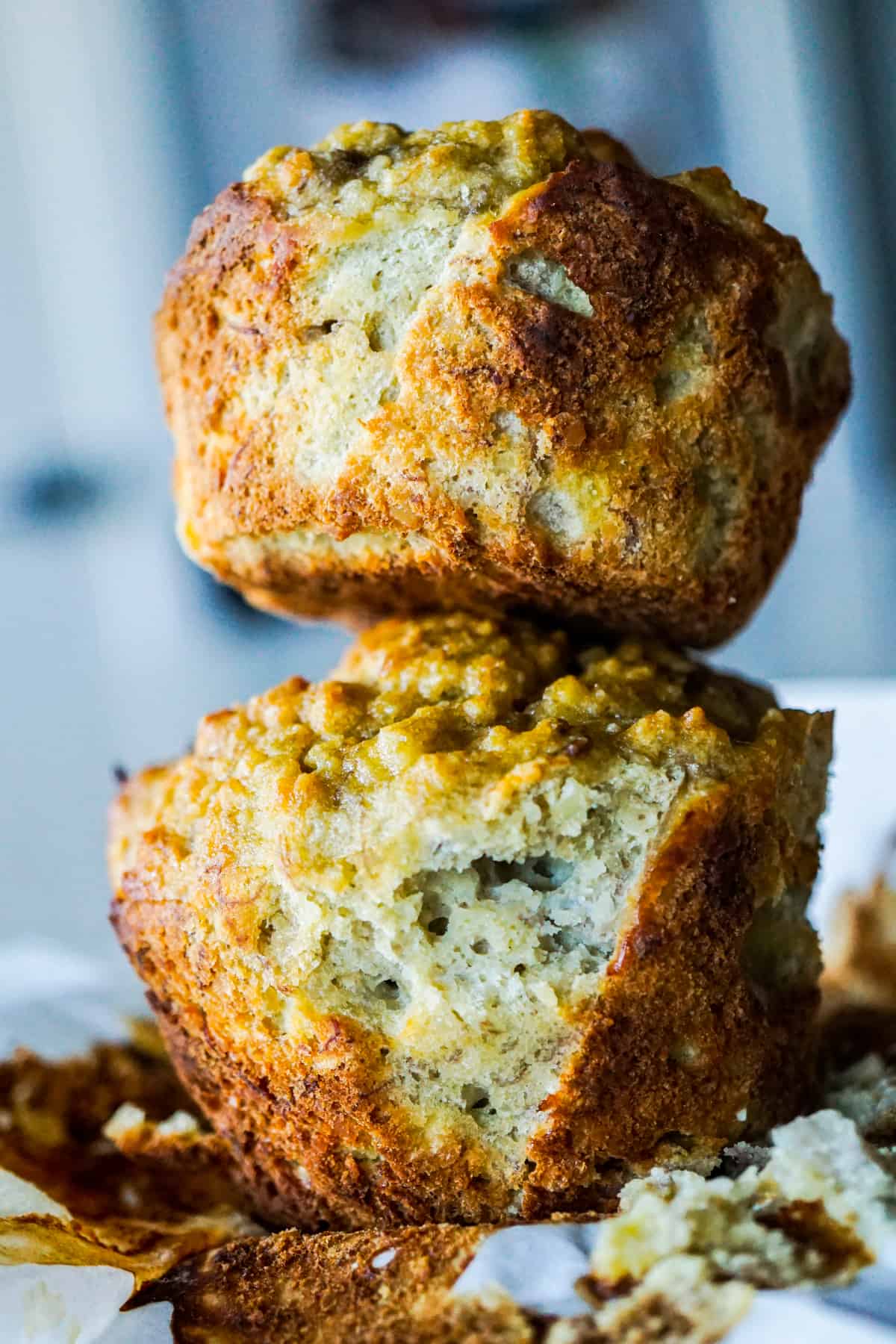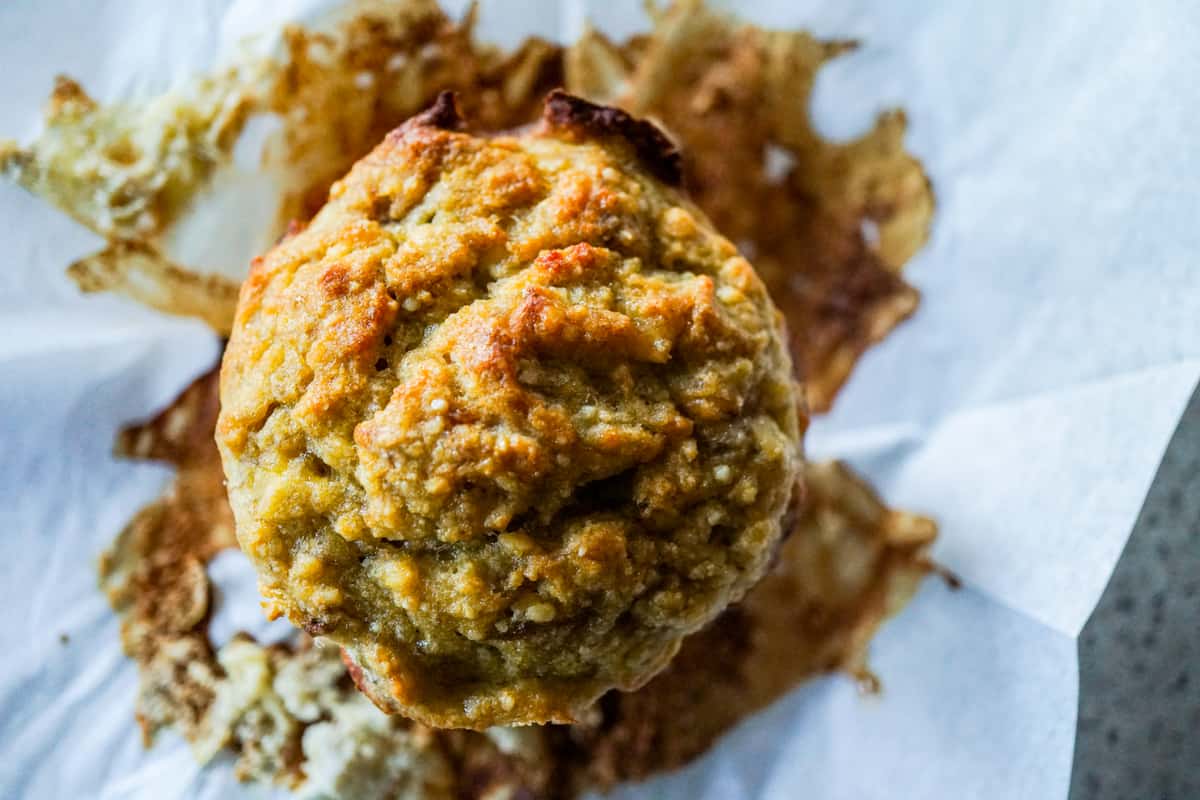 In our Veranda in Old Town Dubrovnik, we made banana pancakes and topped them with the fresh jam. So… I started thinking about how I could transform my favorite banana pancakes into something a little more portable now that I'm back on the go and at work.I added a couple of ingredients and got these amazing banana muffins!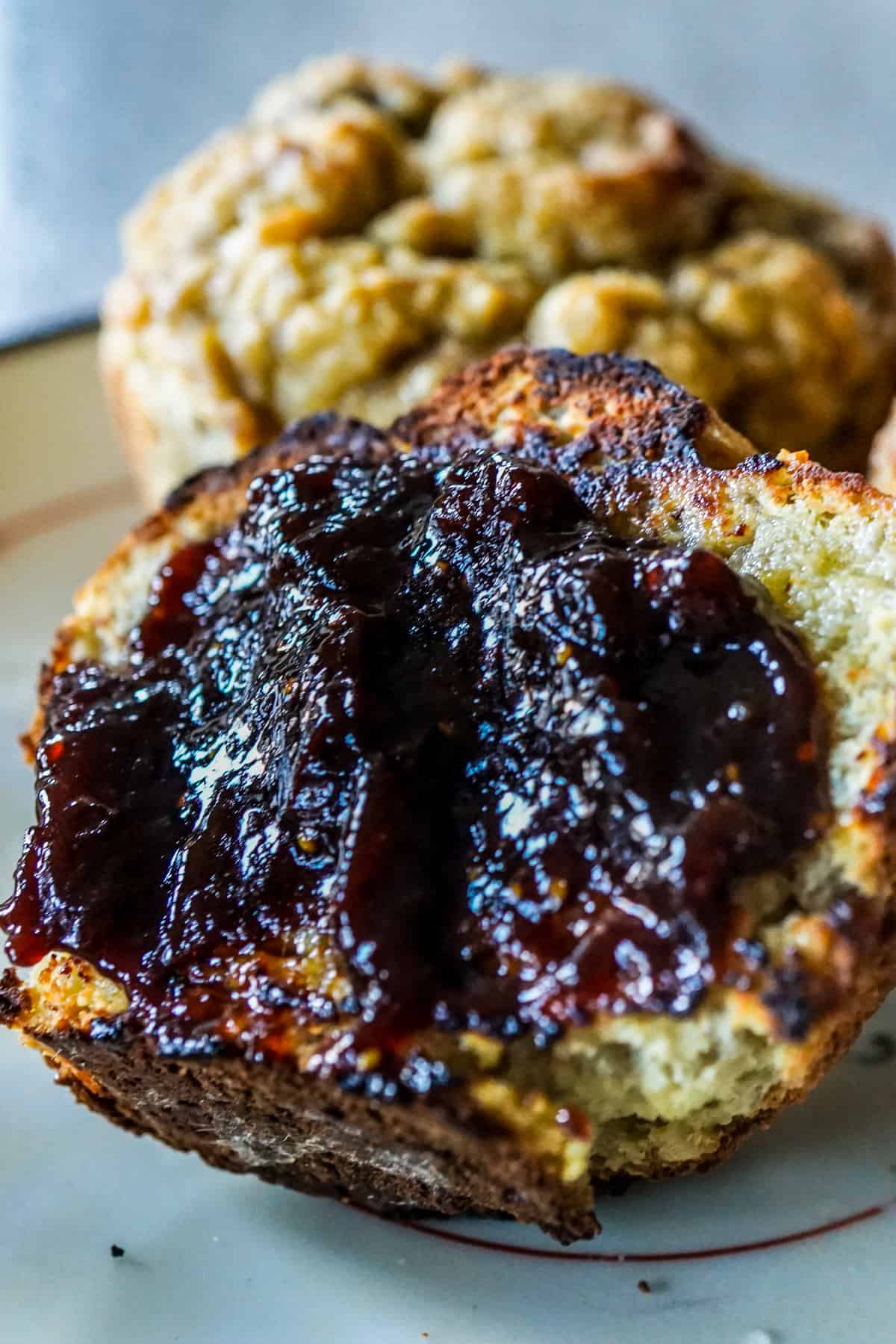 These guys are quick, easy, have only a handful of ingredients, and taste great! Best if served warm with coconut butter and jam.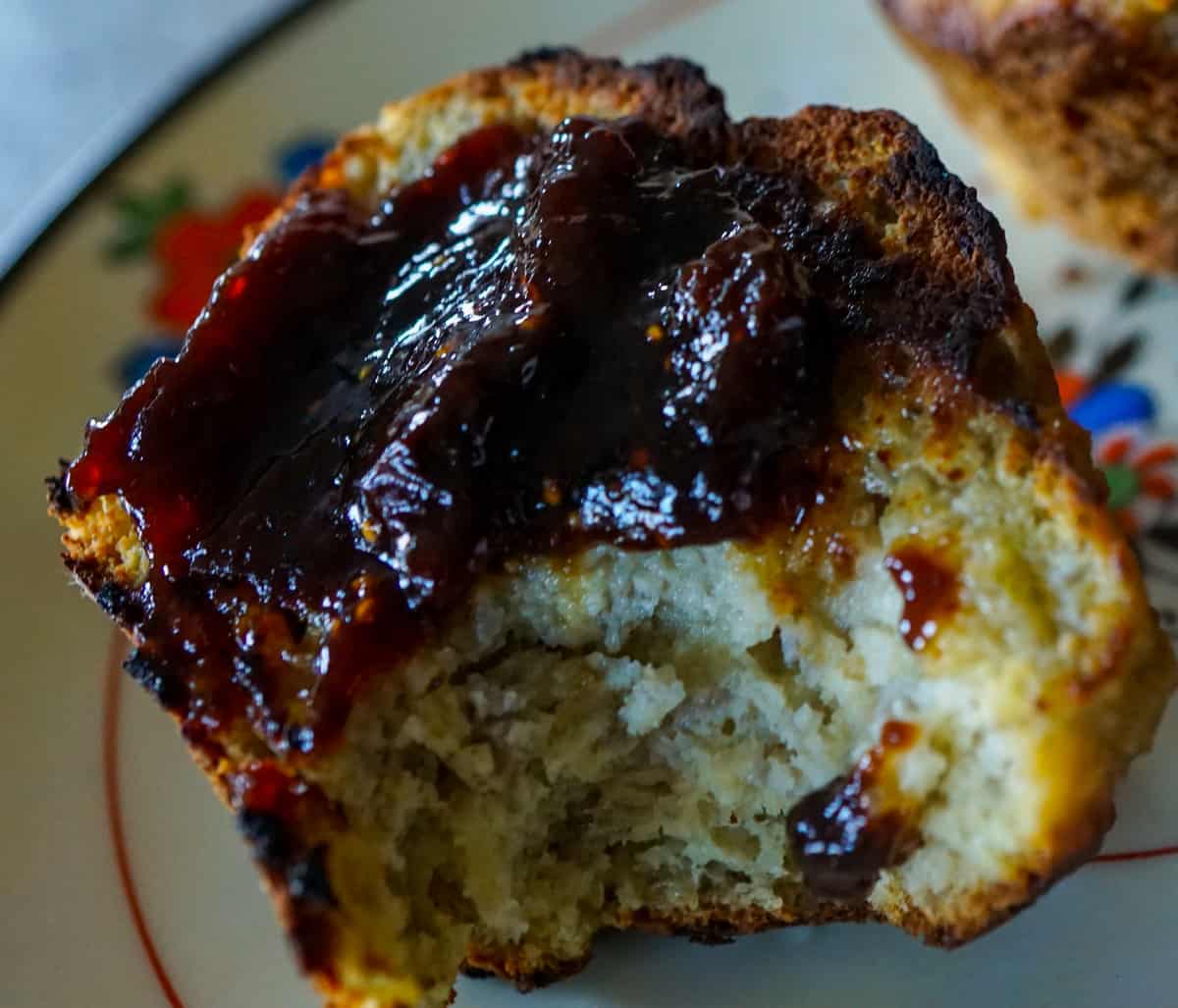 I used Uje from Croatia (Hvatski). But any natural and sugar-light jam will do. Better yet, make your own preserves!
And if you're in the mood for muffins but are also craving a chocolate fix, check out Gluten Free Palate's recipe for Paleo Chocolate Chip Muffins.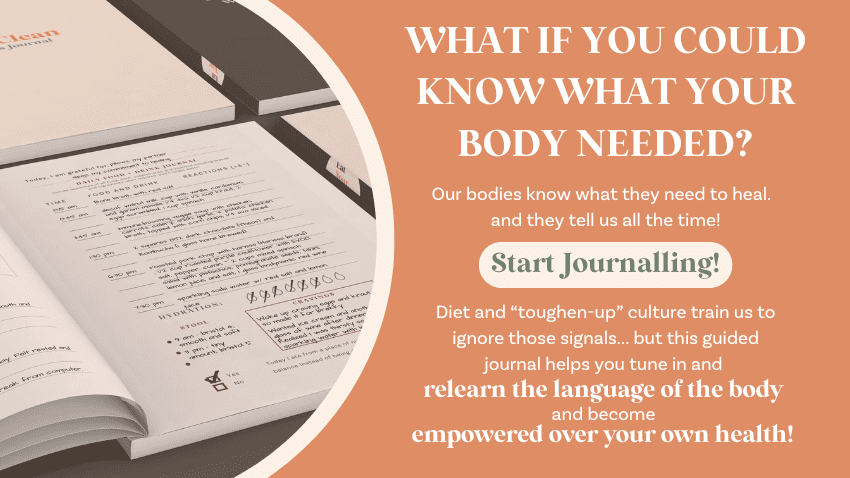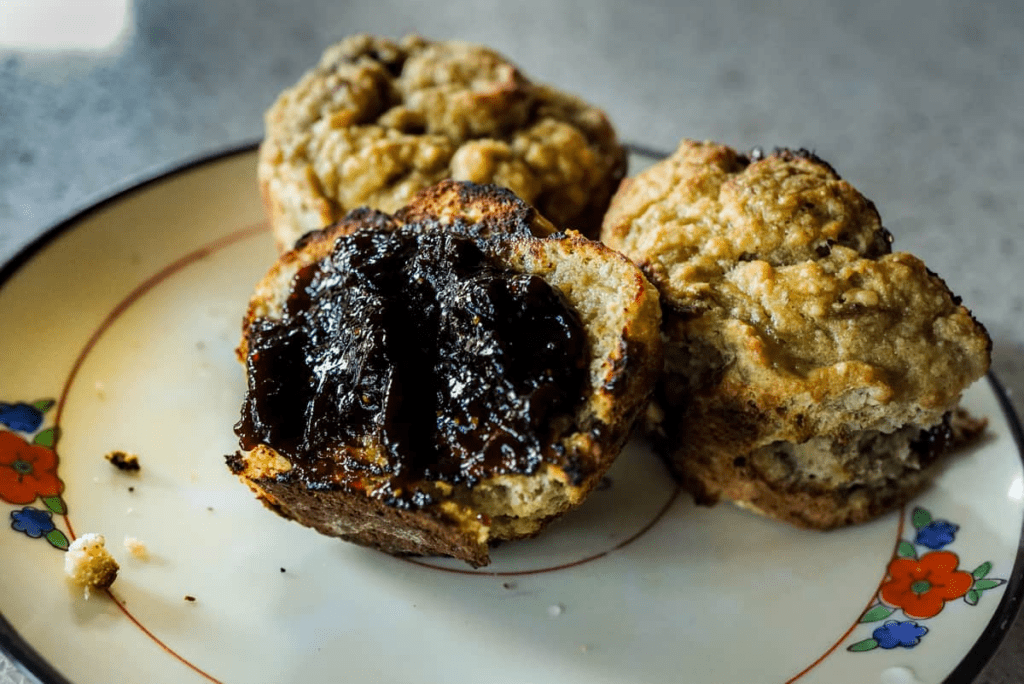 Do you have any quick on-the-go but still healthy and clean recipes that you love? What's your favorite way to eat Jam? I'd love to hear in the comments! 🙂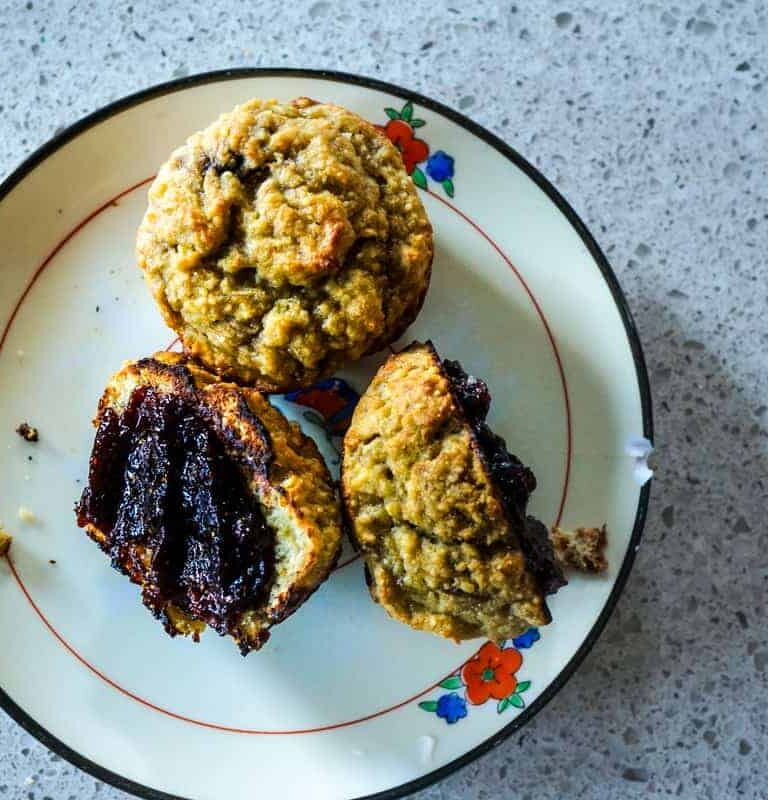 Banana Muffins
Instructions
Add in eggs until well mixed.

Add vanilla and honey and coconut oil and mix in almond meal and coconut flour.

Bake in muffin tins with parchment liners at 350 for 45 minutes.
MEAL TYPE, PALEO, RECIPE, SPECIAL DIET