Blistered and truffled purple green beans sautéed in white truffle paste create a purple and green tie-dyed plate that's the perfect savory accompaniment for any ketogenic or paleo dinner!

And this cooking trick will help you keep that beautiful purple color.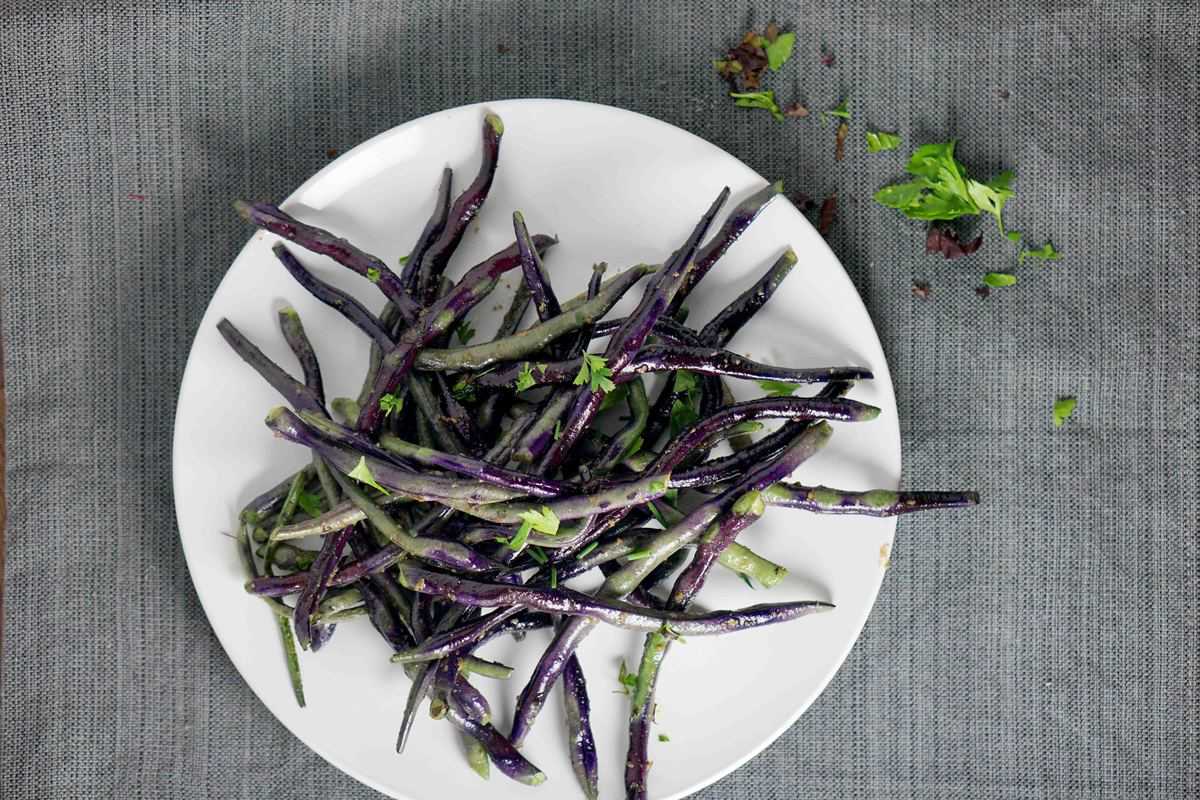 Let's Talk about the Purple color on these Beans!
What gives that purple color?
A molecule called anthocyanins gives that vibrant purple color to beans and other vegetables like purple cabbage, purple asparagus, and purple bell peppers.
Why does the purple disappear after cooking?
I love purple foods but it drives me crazy that when you cook them, the purple goes away. It's like there's no proof of how beautiful they once were.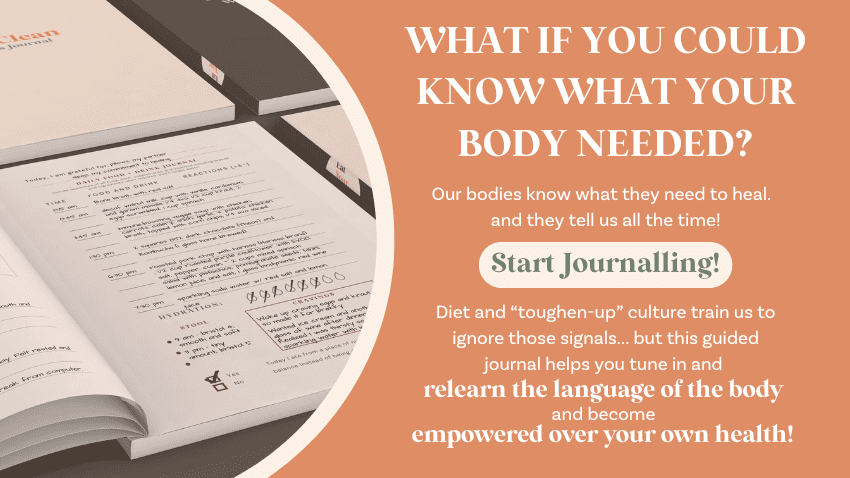 A chemical reaction changes the color from purple to green during cooking.
Does this happen with all purple produce?
When the beans (or peppers, cabbage) cook, the heat breaks down the anthocyanins and leaves the green color from chlorophyll. So they become just a regular green bean instead of a purple-green bean.
But there's a solution to keeping them purple!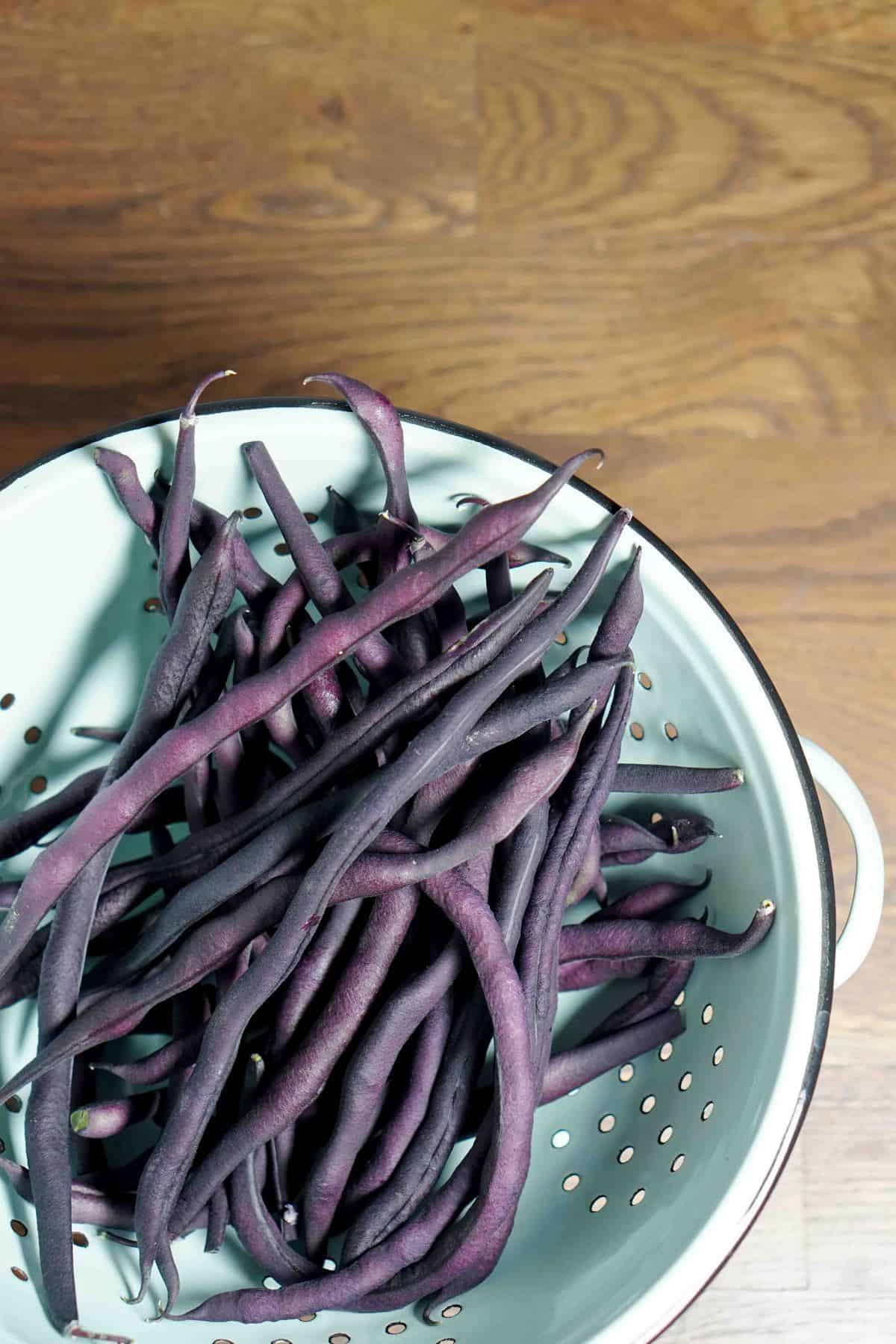 The answer to preserving that lovely color in the Hyacinth Beans?
Cook purple veggies al dente or eat them raw.
What about that tie-died green and purple vibe?
Blistering green beans on the stove top leaves an awesome tie-dye effect with winding swathes of purple and green flowing across each other. What you get is a purple and green bean, which looks pretty cool, IMHO.
And it's pretty appetizing.
The Truffled Purple Green Beans
I blistered these babies on the skillet to give the tie-dyed look and preserve some of the purple while still giving a good char and sear.
I wanted a really savory taste so I added white truffle paste to the beans as they sautéed.
They are a delicious side to any protein, but they are especially good with a nice steak or roast chicken.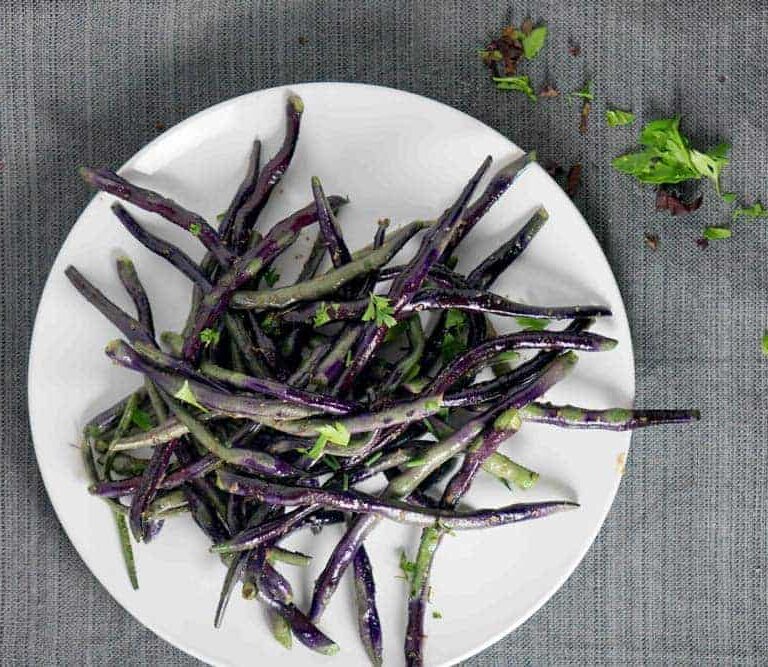 truffled purple green beans
Description
Blistered Purple Hyacinth green beans sauteed with white truffle paste create a purple and green tie-dyed plate that's the perfect savory accompaniment for any dinner.
Instructions
On medium-high heat, heat oil and truffle paste for about 60 seconds in a skillet

Add green beans and stir until the oil and truffle evenly coat all the beans.

Let cook, stirring regularly, allowing some parts of the green bean to cook more than others.

After 5-7 minutes, remove beans from skillet and serve

The beans should be part green in the more cooked areas and part purple in the less cooked areas.
---
Amount Per Serving

% Daily Value *

Total Fat 4g

7

%

Saturated Fat 1g

5

%

Sodium 8mg

1

%

Potassium 249mg

8

%

Total Carbohydrate 8g

3

%

Dietary Fiber 3g

12

%

Sugars 4g

Protein 2g

4

%
---
Vitamin A

782

IU

Vitamin C

14

mg

Calcium

42

mg

Iron

1

mg
* This nutrition information does not tell the whole story of food's nutritional value! Make sure to use your gut intuition on what your body needs, eat your veggies and get 30 plants a week for optimal gut health. This nutritional data is calculated based on the above values and standard brands. This information may vary. Percent Daily Values are based on a 2,000-calorie diet. Your daily value may be higher or lower depending on your calorie needs. Tried this Recipe? Tag me Today! Mention @EatYourWayClean or tag #EatYourWayClean!
Note
The key to keeping the purple color is to lightly cook the green beans. It will leave a crunchier texture and the purple color. If you cook them too long, the purple color will all fade to green. 
KETOGENIC