I always geek out when I get to see the behind the sense of manufacturing, especially when it's in the food industry. Learning the behind the scenes work was my favorite part of our bakery Grain Free Planet. It's also why I was so excited about the opportunity to tour the local Boulder Bhakti Chai Brewery based out of Boulder, Colorado. There is a great story and mission behind Bhakti Chai and we had so much fun meeting founder and CEO Brooke and touring the facility. Following are a few tid-bits I learned while I was there, along with a refreshing and yummy Bhakti Chai "Malt" recipe using the decaf and unsweetened version of their Chai.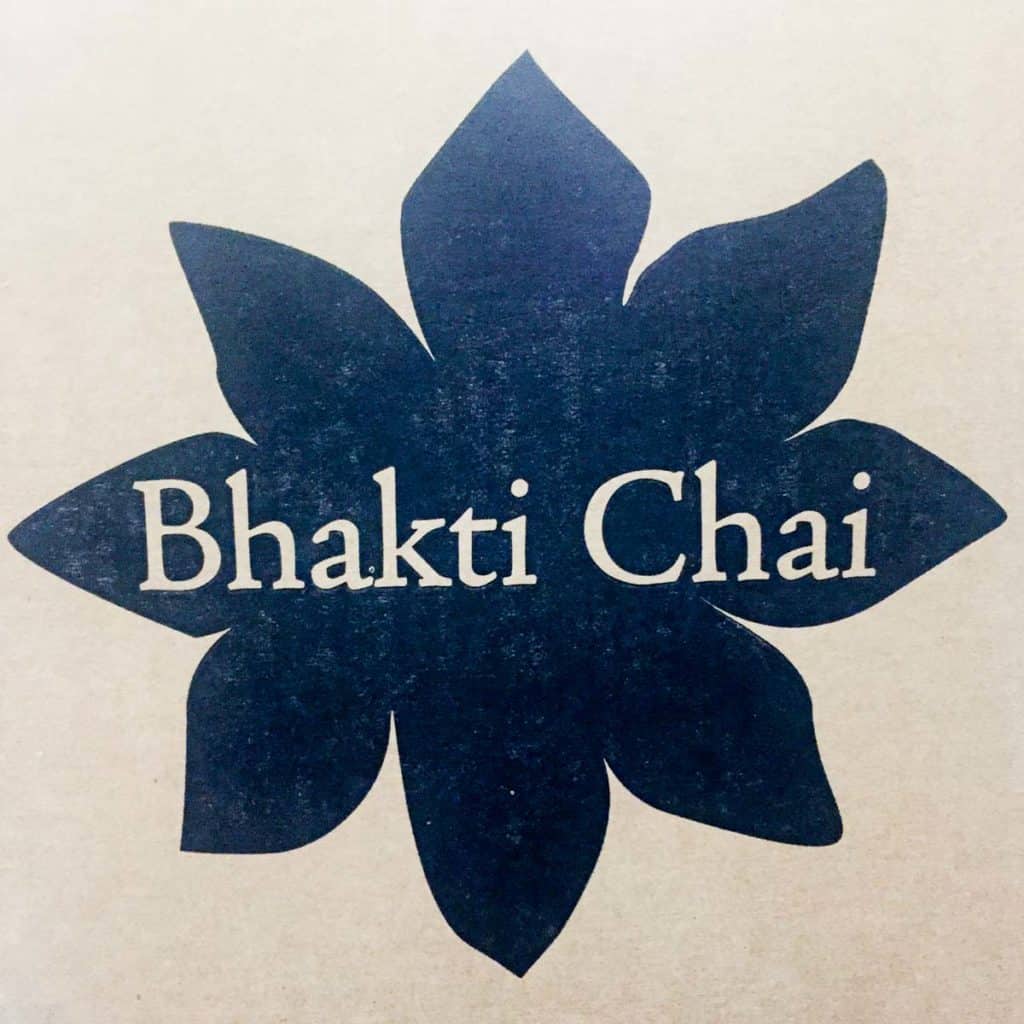 Fun Facts about the Bhakti Chai Brewery
1) I knew about Bhakti Chai before, but I didn't realize the facility would be called a brewery. Now that I know, it totally makes sense. You brew tea, so a large amount of tea would be brewed in a brewery.
2) Bhakti comes from the sanskrit word meaning to love or to share and it represents a movement of devotion through social action or volunteering.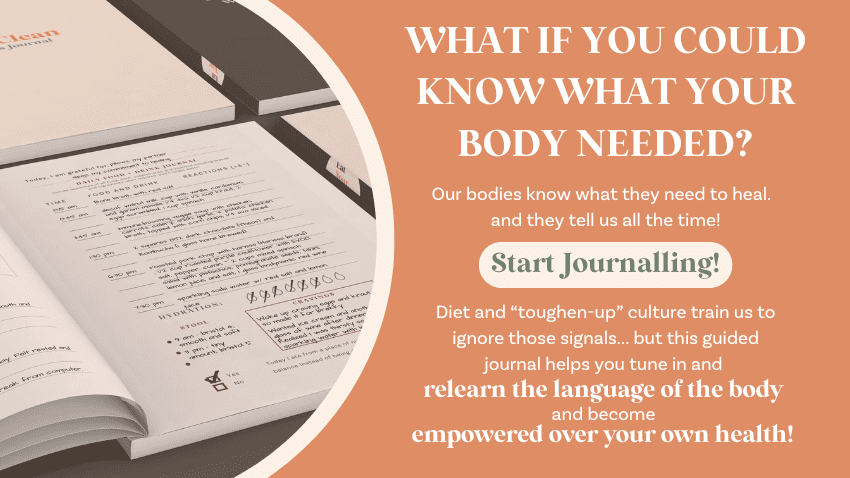 3) Bottling remains my favorite thing of all breweries, wineries, and food factories. Is it absurd to want my own?
4) The Bhakti Chai brewery started out with concentrates and later moved to the drinkables that I'm more familiar with.
5) Bhakti Chai presses 288,000 lbs of fresh ginger EVERY year at their brewery. That's a lot of fresh ginger 🙂
6) They are a completely zero waste facility, which is really amazing to see. All the leftover tea and ginger goes to composting.
PS. Chai means Tea… so "Chai Tea" is like "stuffed chili rellenos"… its duplicative.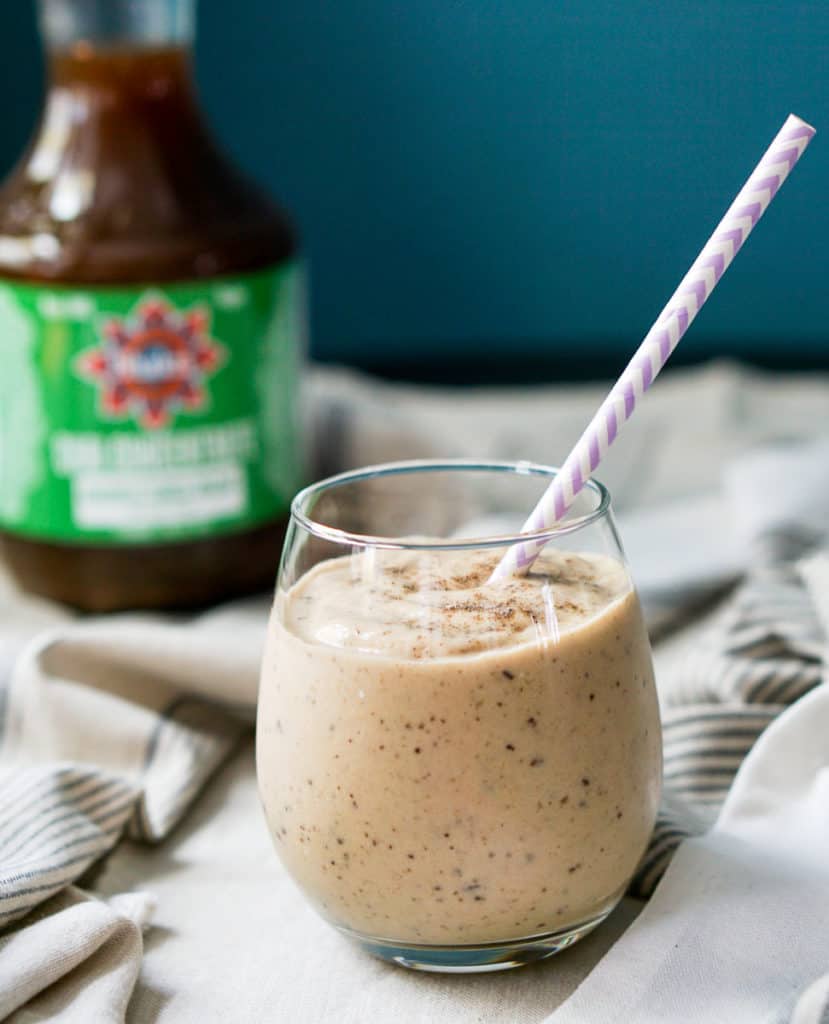 Founding Bhakti Chai – Brooke's Journey
Brooke had an amazing journey to where she is today as the owner and founder of Bhakti Chai Brewery. She started in social advocacy and toured India to research and study the Bhakti movement happening at the time. The Bhakti movement was a large volunteering movement where people expressed their devotion through social activism, or volunteering. The original intent was to study political policy related to the social movement, but she ended up learning quite a bit about Chai on her journey.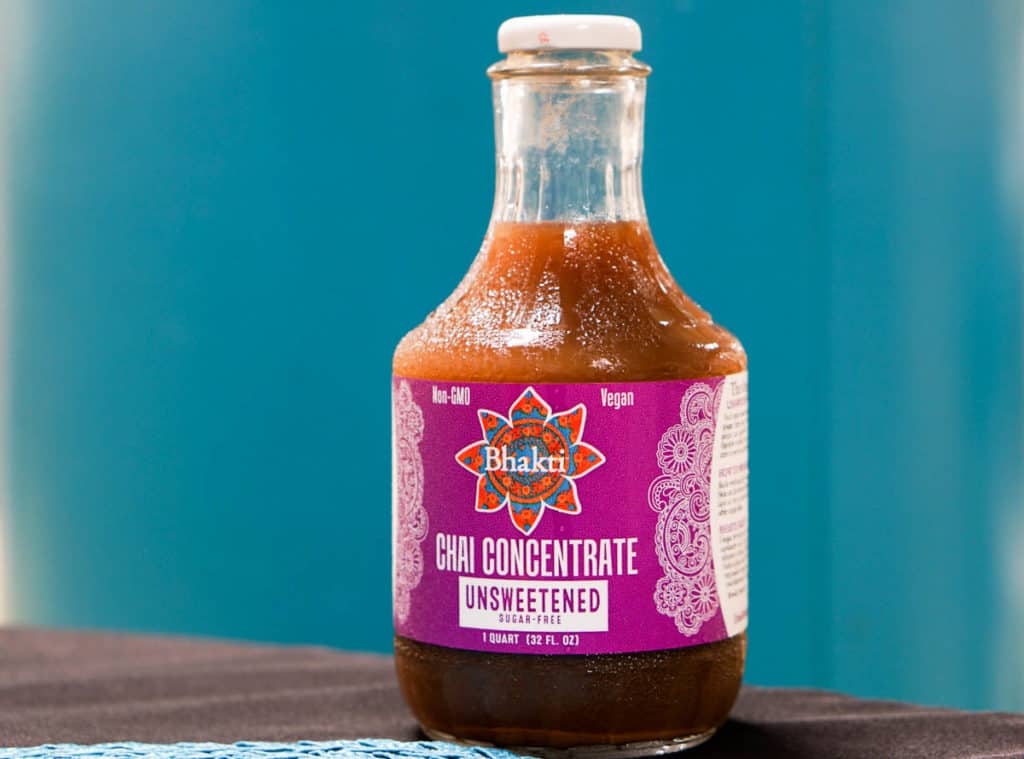 In that journey as she traveled from house to house throughout India, women would invite her into their homes and serve her Chai. Every household made their own heirloom recipe: some had ginger, some had black pepper, some had cardamom. Brook, much like me I imagine, liked all of the flavors being added to the different teas. When she later returned home to the states, she made her own version of the chai combining all of the recipes' special ingredients. in the end, she created a tea full of fresh pressed ginger, cardamom, pepper and other spices. Over time, she transitioned from brewing this tea in her kitchen for her and her small family to selling the concentrated spiced Chai to local markets. Eventually, they expanded and added ready to drink versions to the line. They pre-mix various vegan milks with the chai to make the drinkables.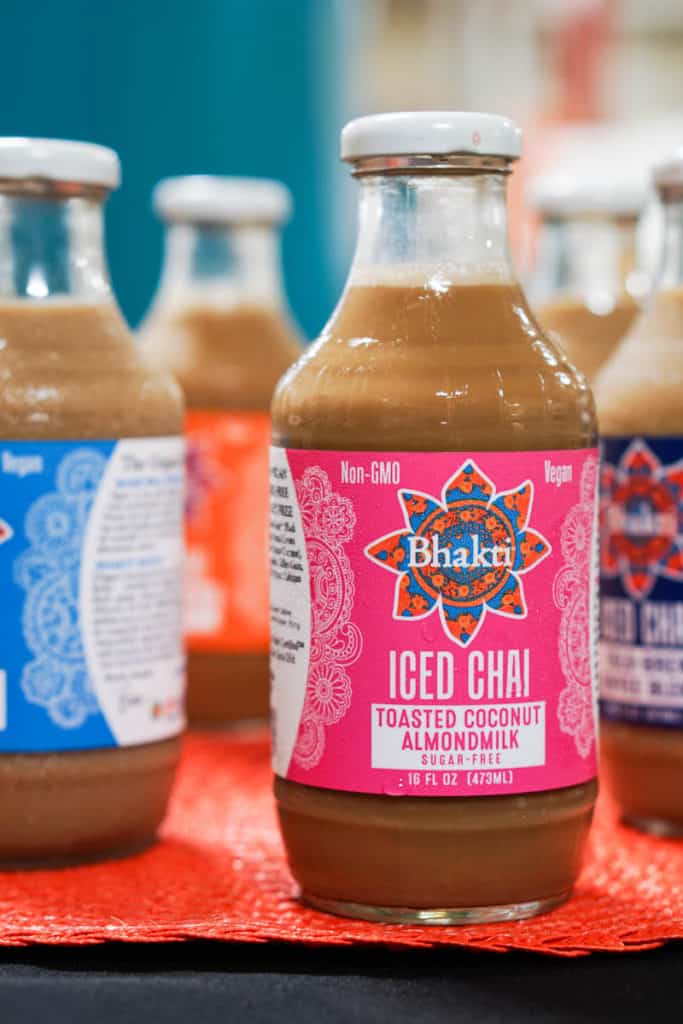 Fresh Pressed Ginger in the Bhakti Chai Brewery
As I alluded to above, Bhakti presses all of their own ginger, which is really neat! I love to see food companies using real food instead of processed or artificial flavors. Not only is it healthy and healing for you, it gives a better zing to the Chai that I love. Plus, they send the leftover ginger out for compost after pressing, which contributes to their plan to create zero waste.
During the tour, we got a chance to taste this pure pressed ginger, which ended up being one of my favorite parts! The raw ginger itself wasn't as sweet as I expected and it can burn the throat a little by itself, but it felt so good!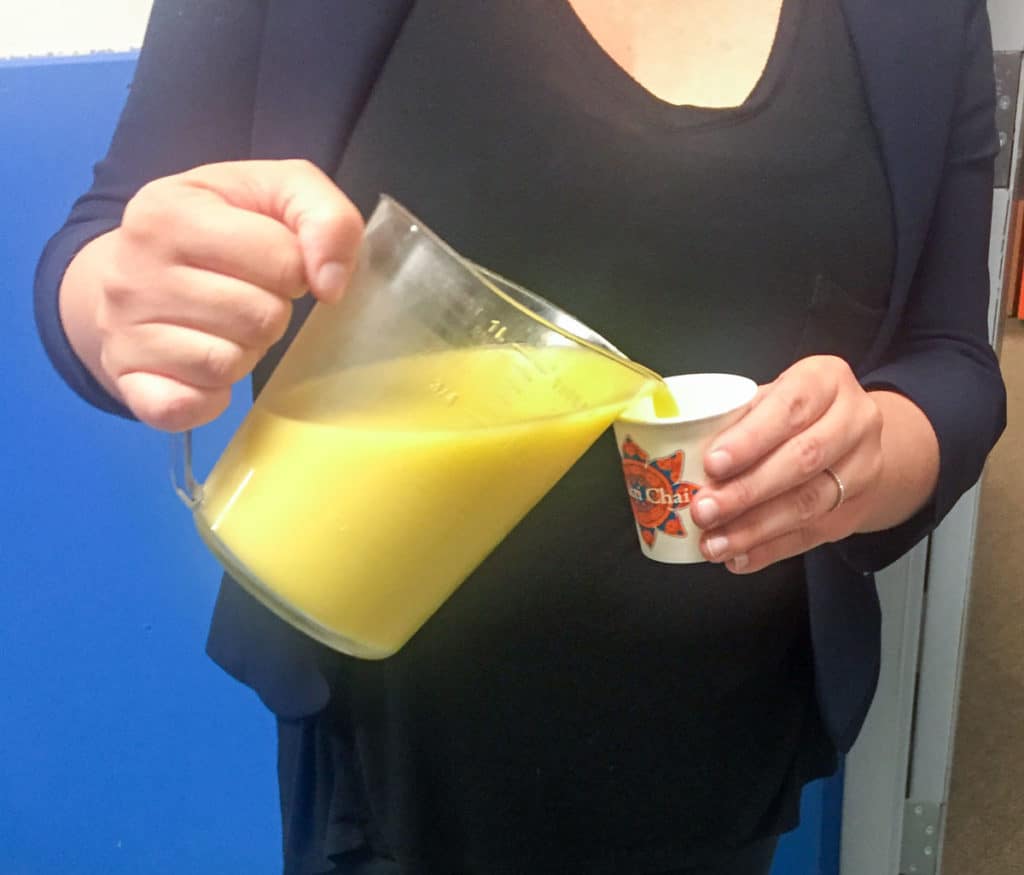 Creative ways to use Bhakti Chai
Although many of their products are sweetened, they offer a completely unsweetened version of both the drinkables and the concentrate registering at zero grams of sugar. My favorite is the decaf unsweetened concentrate, which I like to mix with home-brewed decaf coffee and coconut milk over ice. It's been a lovely start to these early summer days. On busy winter days I usually heat the drinkables on the stove top to enjoy as a nice warm treat.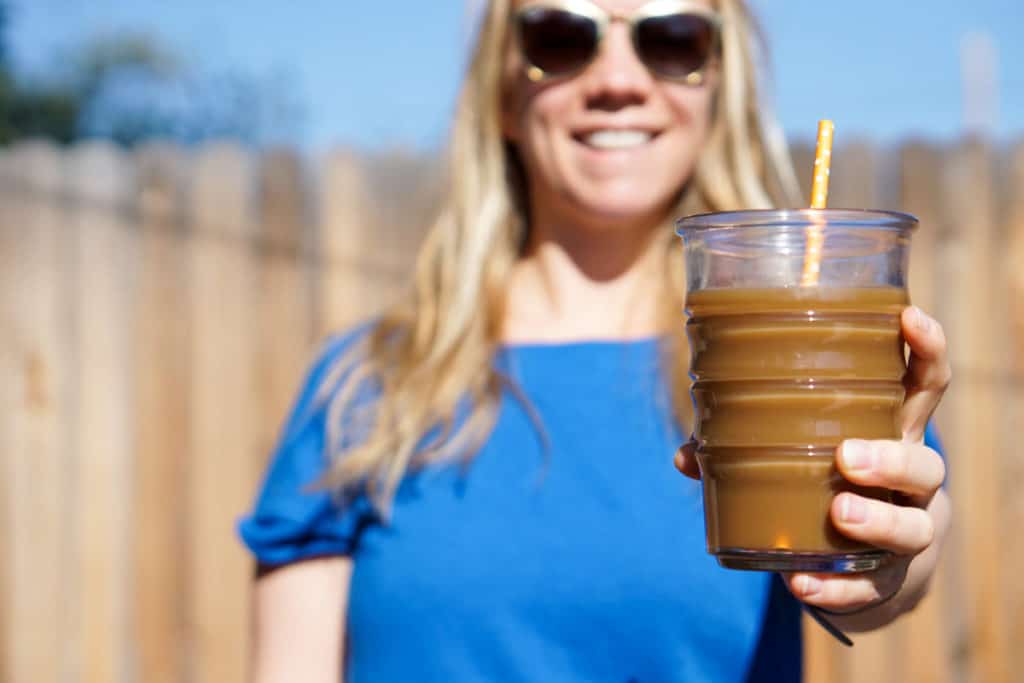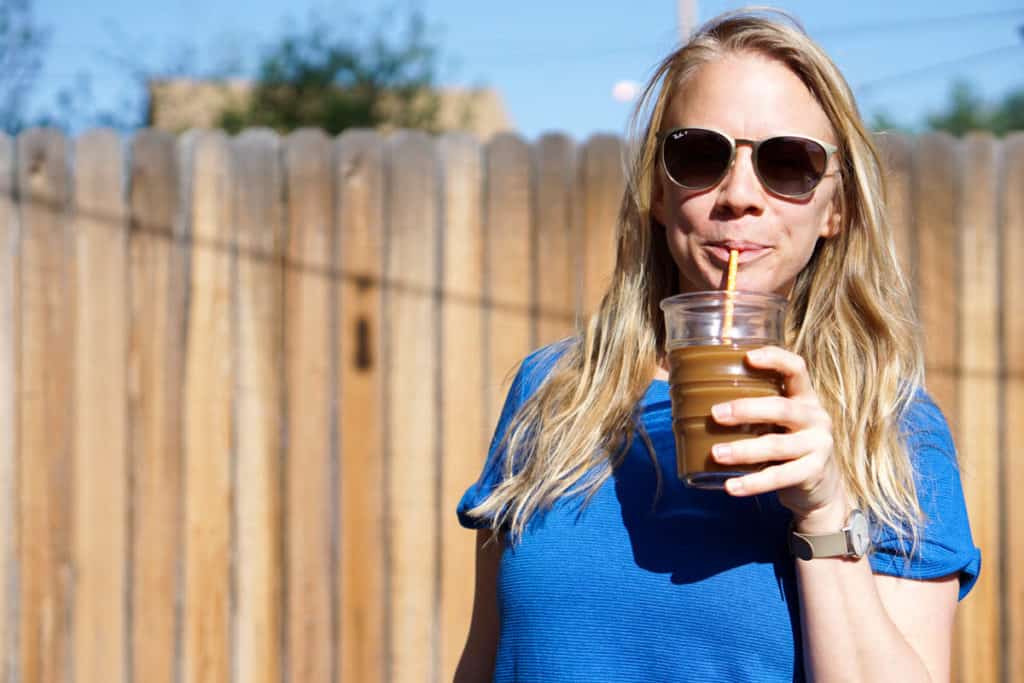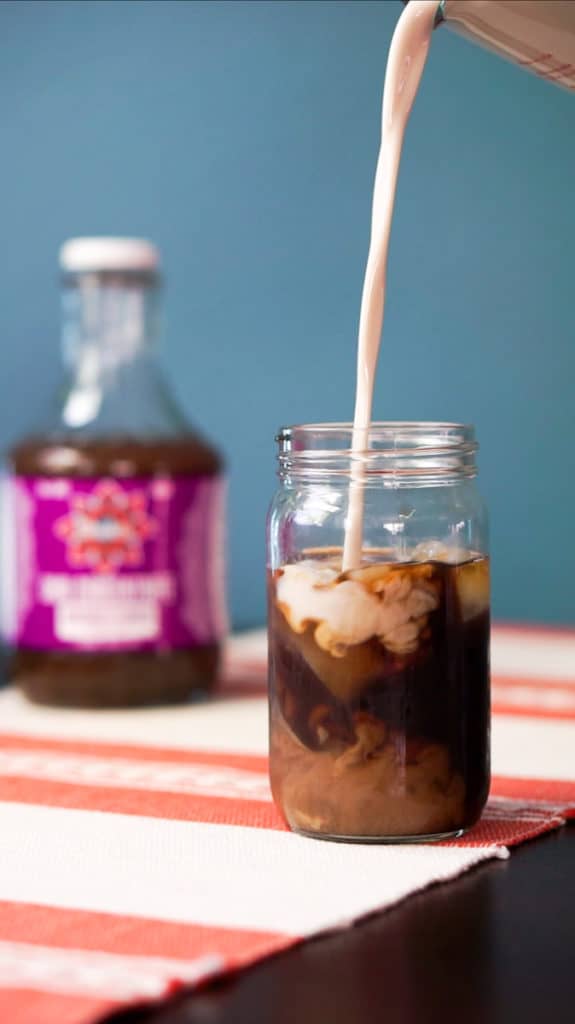 I'm super grateful for the chance to explore a local chai brewery, learn more about the way things are made and spend time with the lovely spouts blogger community. Thanks to Sprouts for arranging the tour and sponsoring this post! You can find the Bhakti line of products in Sprouts stores. If you're there, I would pick up the decaf unsweetened Bhakti concentrate. Either add decaf coffee and coconut milk over ice or try this Bhakti Chai "Malt" recipe below.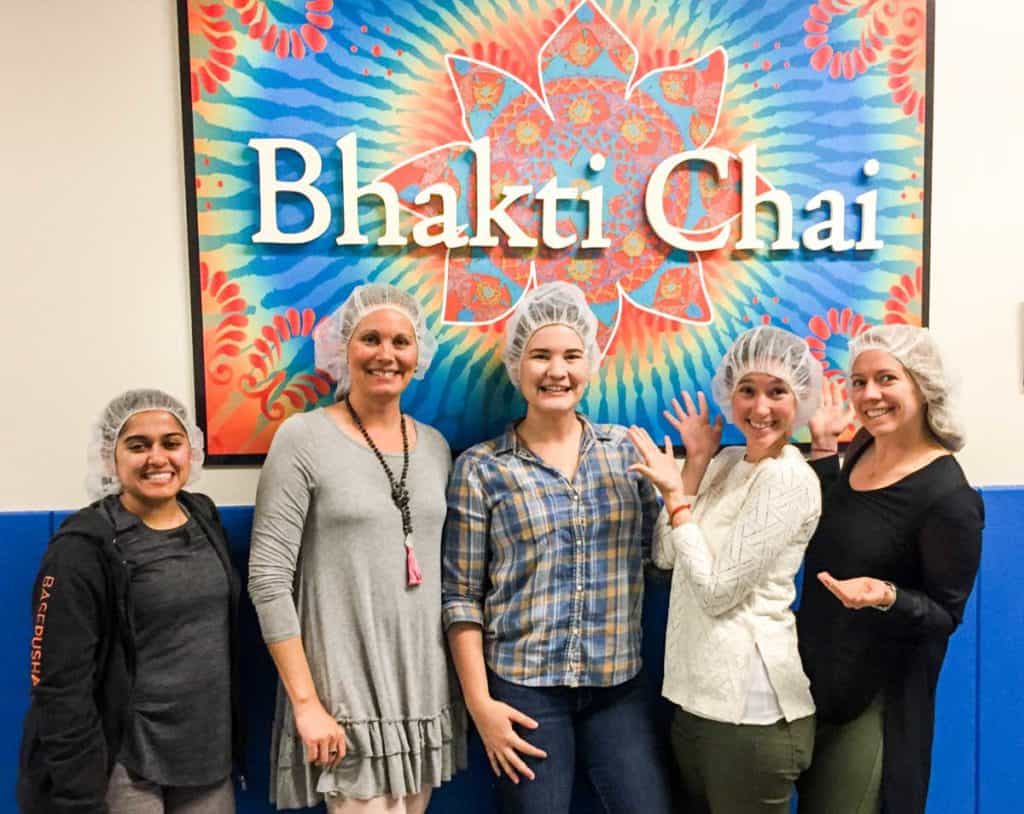 The Bhakti Chai malt is gluten free and dairy free, so you won't find barley malt or ice cream in this recipe. Instead of malt, the chia seeds give a malty texture. Frozen bananas make a healthier and dairy free alternative to ice cream.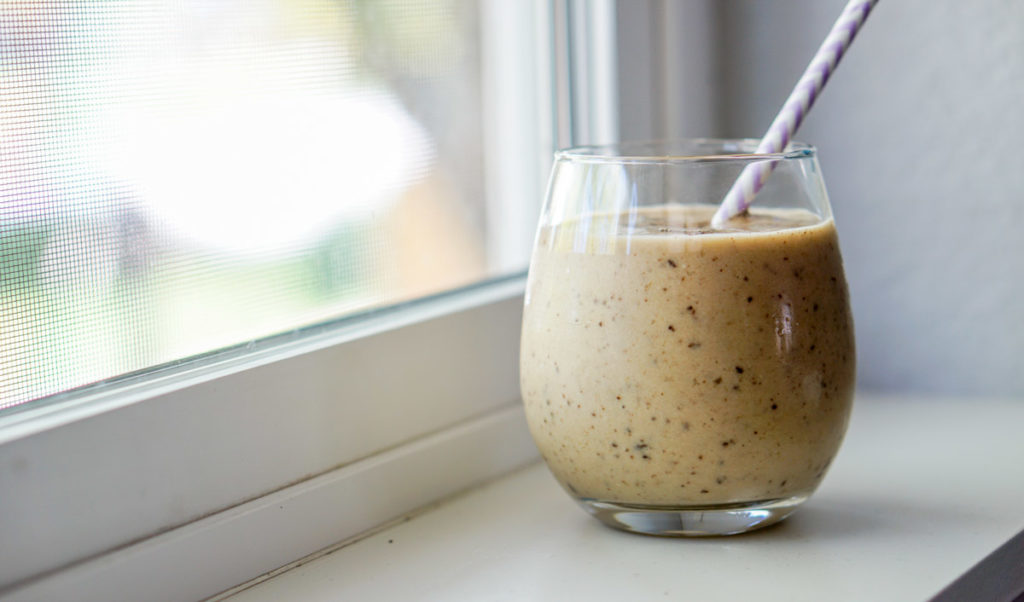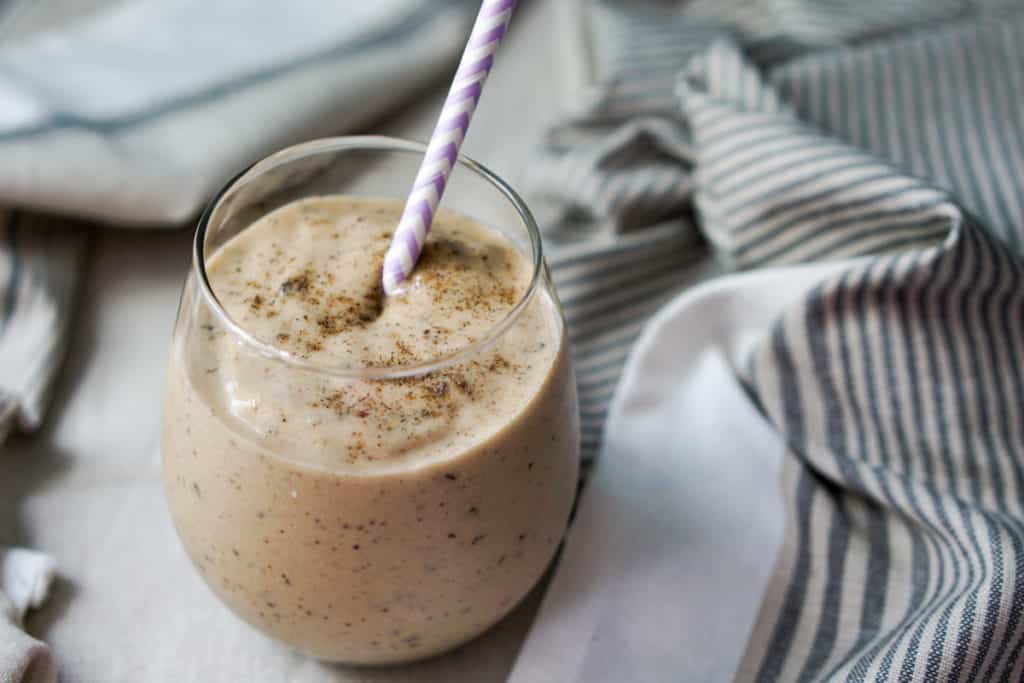 Touring a Chai Brewery: Bhakti Chai Brewery and a Bhakti Chai Malt Recipe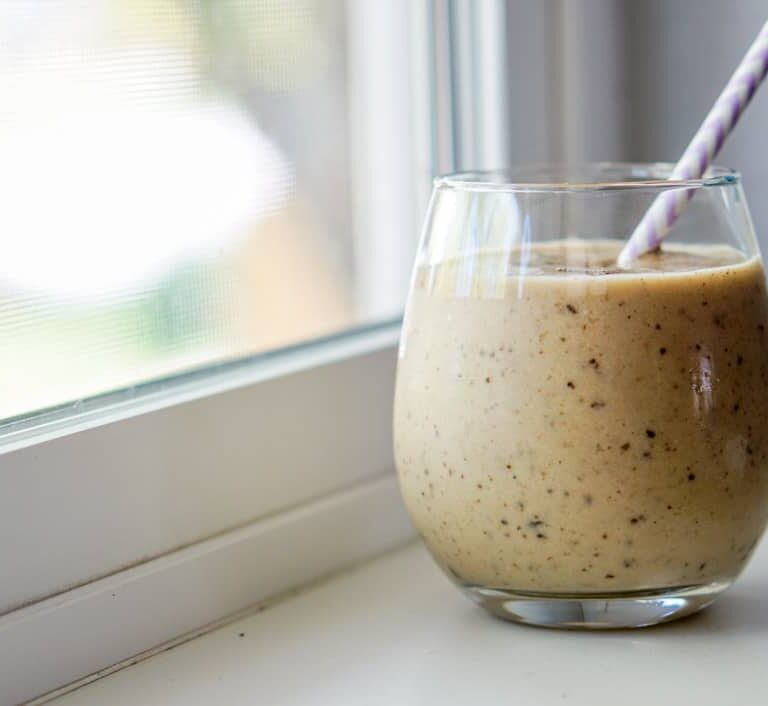 Touring a Chai Brewery: Bhakti Chai Brewery and a Bhakti Chai Malt Recipe
Description
A healthy and refined sugar free recipe for a shake, using bananas instead of ice cream and unsweetened decaf Bhakti Chai concentrate. The Bhakti Chai Malt recipe is perfect for summer afternoons
Instructions
set frozen bananas out to defrost for about 10 minutes then peel

throw all ingredients into a blender or food processor

sprinkle extra cardamom on top (optional)
Note
Tools: Food processor or blender