I've been dreaming of a pumpkin smoothie bowl for years. I ended up finally putting this together, and it's a wonder I waited this long.
This pumpkin pie smoothie is like ice cream and pie all rolled into one but packed full of cauliflower, zucchini, collagen, and warming, healing spices.
In other words, it's perfect for this lazy lady who wants pie but knows she needs cauliflower.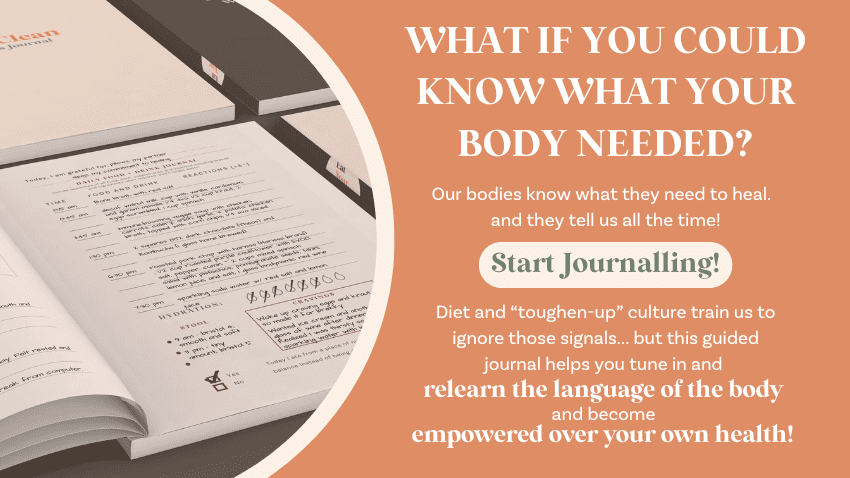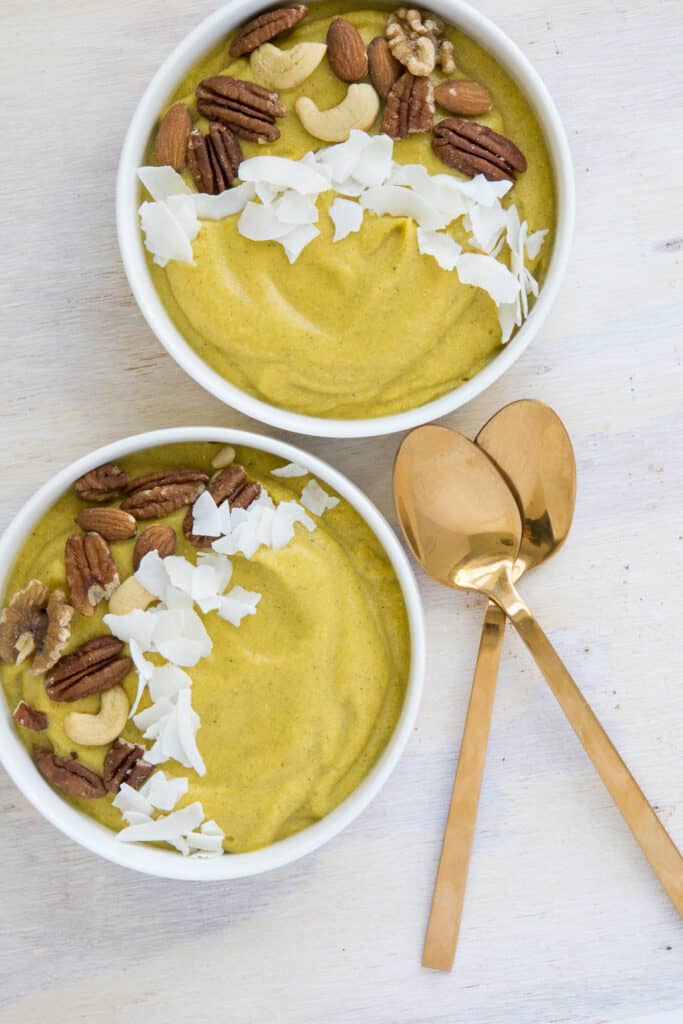 Pumpkin Puree
I use homemade frozen pumpkin puree for these smoothie bowls. This is a great reason to make extra pumpkin puree this fall and stash it in the freezer for later. Just take it out to defrost before making the pumpkin smoothie bowl.
For this recipe, you can use any pumpkin puree that works for you: fresh or frozen, homemade or store-bought.
Just make sure you purchase pumpkin puree and not pie mix! And opt for a puree with only one ingredient: pumpkin!
Ginger and Turmeric
Fresh ginger and turmeric root add flavor and depth to this smoothie, not to mention nutritional benefits! Ginger has long been revered for its ability to calm the tummy and turmeric has anti-inflammatory properties when mixed with black pepper. The fresh roots add more flavor and texture to the pumpkin pie smoothie bowl and have less chance of pesticide contamination, but the powder will work too.
It's hard to have fresh turmeric and ginger on hand all of the time. However, there is a quick cure for this! The next time you buy ginger and turmeric roots, buy a little extra to slice and freeze for future use.
Don't even bother to peel the roots before freezing because it's not necessary for most recipes, like juice, smoothies, or curries. However, you could peel them before slicing and freezing if you prefer your roots peeled.
This recipe calls for 1-inch chunks of frozen turmeric and ginger root. Ginger gives a zesty bite and turmeric offers color while both are great for immunity and health. The black pepper is to activate turmeric's medicinal properties, as noted in this journal article.
The THICKEST Pumpkin Pie Smoothie Bowl
These are THICK and creamy, so I serve them in smaller portions than my standard smoothie bowls. It gets its thickness from frozen cauliflower and zucchini, so make sure to use frozen veggies.
They aren't super sweet, so if you like things sweet then add a few more dates or some additional maple syrup.
It is also good as a nice cream and with chocolate chips added for dessert.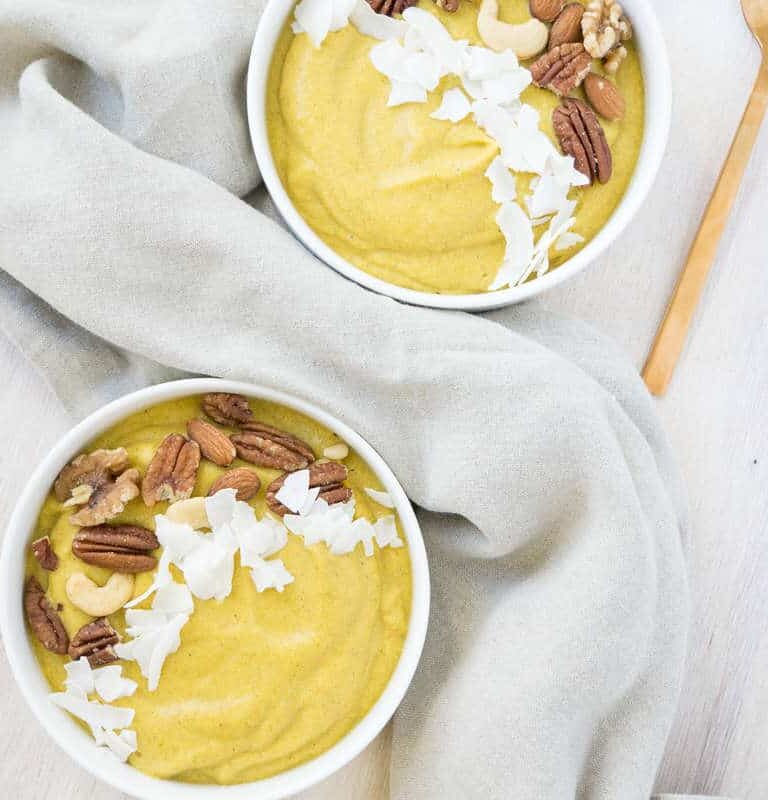 Super Thick Pumpkin Pie Smoothie Bowl
Description
This thick and creamy smoothie bowl makes a great dessert or start to your day. It's loaded with hidden vegetables and fresh spice and rounded out with healthy fats to keep you full.
Instructions
Place all smoothie ingredients in a blender on smoothie or puree mode or until all ingredients are smooth and of even consistency.

Pour into a bowl and top with toppings

Serve and Enjoy!
hidden veggies, smoothie bowl thick