Using fresh vegetables, herbs, and bone broths adds a depth of flavor to this soup. And a little chemistry adds a psychedelic swirl 🙂
This soup might have you switching to making soups from scratch and can help boost your daily intake of vegetables.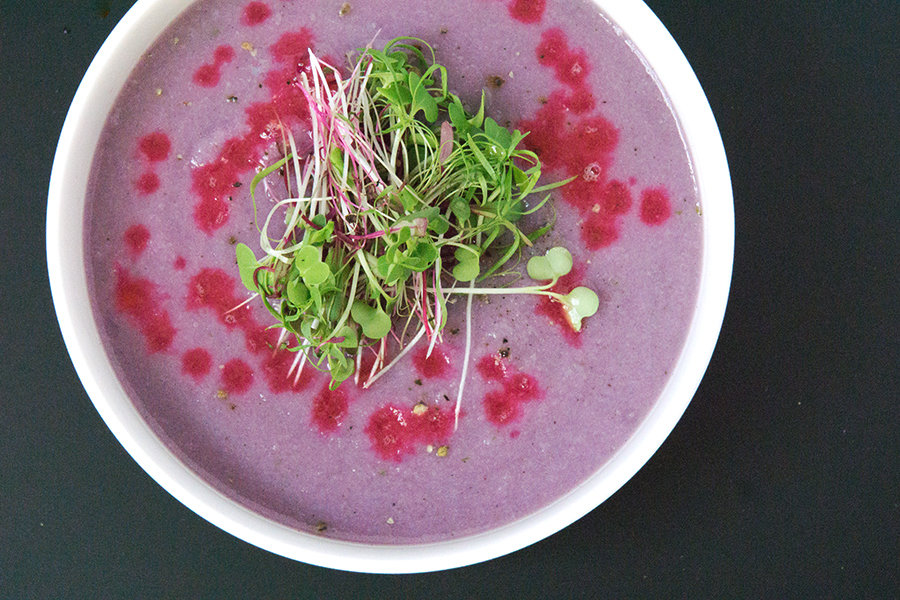 These veggie and broth-based soups also have a few other benefits:
Use leftovers and reduce waste.
It's really hard to mess up and you can make a soup with practically anything.
It's the best homemade leftovers you can make. When you make soup, you do basically the same amount of work for 1 cup versus 16 cups. So making soup is an easy way to make extra food with little extra effort. Not only that, but soup freezes really well and reheats even better, so I love it for personal homemade freezer meals.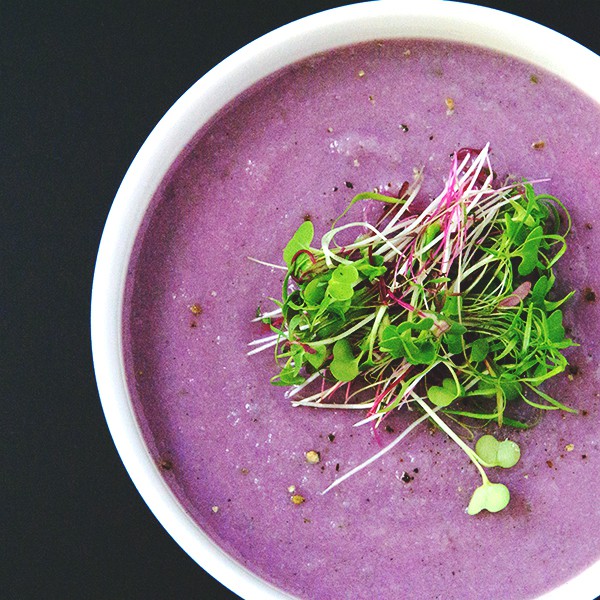 How to make Purple Cauliflower Soup
This soup is incredibly easy to make.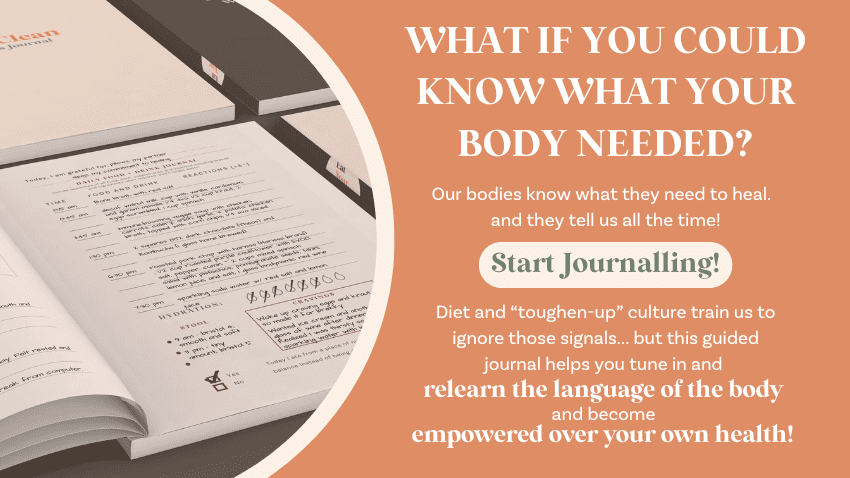 Begin by sauteeing shallots in olive oil and then add the cauliflower. Mix in bone broth and use an emulsion blender to bring it to an even consistency.
Once served, top this soup with fresh ground cracked pepper, spicy radish micro greens, and lemon juice.
Plating the soup for optimal tie-die effect
Did you know that lemon juice turns purple cauliflower from a muted, dull purple into a vibrant fuschia?! me neither… Till this happened!! #tastetherainbow
Lemon juice has a dual purpose. Not only does it add some awesome color that makes you look like a master chef magician, but it also adds a citrus kick as a palate counterpoint to the creamy cauliflower soup.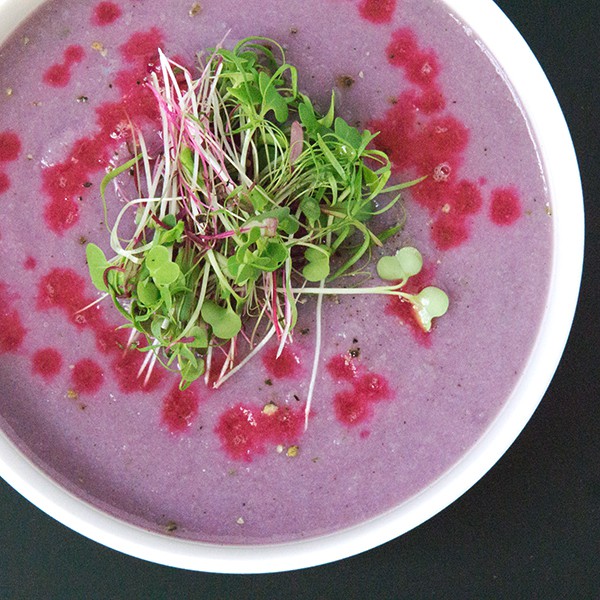 2 dinner portions or 4-6 app starter size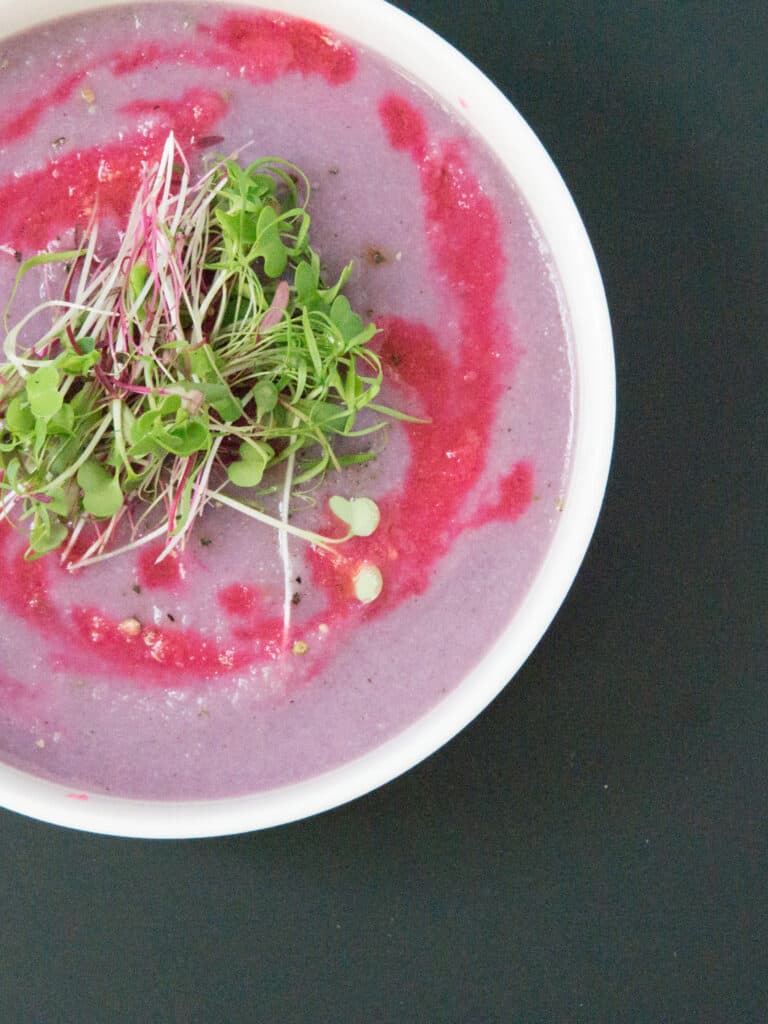 Purple Cauliflower Soup
Instructions
Chop shallot and add to pan to saute until golden brown

Add 1 cup cauliflower and simmer for 15 minutes

Add additional 2.5 cups bone broth and simmer an extra 20 minutes until soft

Blend with emulsion blender

Mix in 1/2 tbsp fresh oregano and 1/2 tsp dried sage. User emulsion blender to mix in.

Salt to taste- this will depend on how salty your bone broth is

Serve garnished with micro greens, sauteed sausage, parsley or sesame seeds

Can also be good with a squeeze of fresh lemon over it. It changes the profile and makes it light.
RECIPE