Learn why it si so improtant to stay home during the COVID-19 pandemic and then take advantage of that time!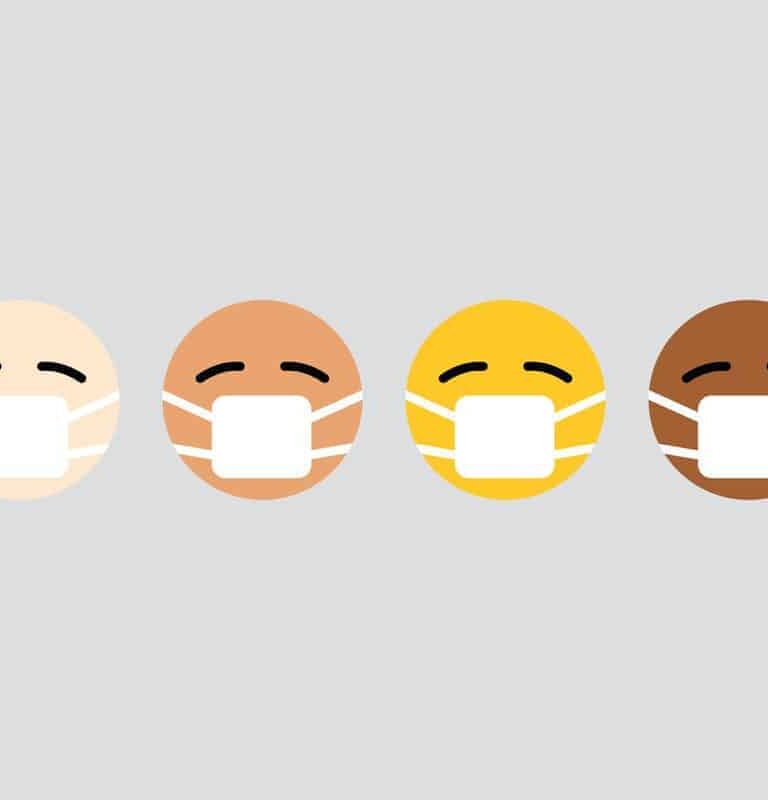 How to Stay Sane during the COVID-19 Shutdown
Description
Learn why it si so improtant to stay home during the COVID-19 pandemic and then take advantage of that time!
Instructions
Learn to work-from-home well: See my full guide on how to successfully work from home here!

Do an at-home workout: Use online apps, websites, and Instagram coaches to find at-home workouts. Use dumbbells, filled water bottles, or cans of soup as weights. Do some yoga flows, jumping jacks and push-ups

Take this opportunity to refocus on your habits and health goals: This program offers 50 small tweaks or shifts to your daily habits that will turn into substantial change. I'm offering this program for FREE in response to COVID.

Keep eating real food, but make it at home: It can be easy to reach for the ice cream, cookies, and wine as a comfort mechanism in all of this chaos. However, the best way to protect yourself is by eating real food that's nourishing to build your immunity.

Support your favorite local restaurants and small businesses remotely: Places like Denver, New York, and LA have closed bars and restaurants to force social distancing. However, they are allowing restaurants to stay open to offer delivery and take out. Alternatively, buy gift certificates for future use at you're your favorite small businesses.

Take advantage of free education – for you and your kids: Leverage online courses for adults and kids.  Teach yourself new skills you've always wanted like how to plant a garden, how to cook, or how to do simple home repairs.

Get enough sleep, and make it high quality: Sleep is your body's mechanism for healing and rebuilding. This time more than any other it will be critical to get enough sleep. Proper sleep hygiene can help you get better sleep. Read the guide and start to improve sleep here.

Keep a healthy morning routine: Create a morning routine that settles your mind, moves and nourishes your body, and gets you ready for the day. Find my favorite Morning Rituals here.

Make a difference: Get to know and call your government representatives or start planning to run for your own seat at the table! I recommend starting with this piece by the Atlantic.

Start a blog: Writing can be a great way to synthesize your thoughts and focus your research on topics that matter to you. Plus learning all of the new skills of how to manage a website and social presence can be a fun new hobby and challenge.

Watch an informative movie or documentary on nutrition or health: Dark Waters , The Devil We Know, That Sugar Film, The Age of Aluminum

Research how to be a better steward of the environment: Read this study showing that pasture-raised cattle can reduce atmospheric carbon! And last year's Earth Day post for additional resources.

Join the nutrition book club: Check out our recent Eat Your Way Clean nutrition book club books. Order one of these 11 great nutrition books.

Join the library and get online education: Sign up for your local library and then download free audiobooks and e-books online through the Library app Libby.

Research a local charity organization to donate to and begin volunteering after the quarantine: This pandemic will drastically impact the economy. Many workers in the hospitality industry will be dealing with reduced hours as public gatherings and events shut down. Find a way to support these people remotely.

Try a 5 day clean eating challenge: Sign up here for the challenge. Just make sure to order your Groceries via delivery to minimize social contact!

Plan your garden: Research which plants grow well in your specific geography, sun exposure, and climate. Choose the items you want to grow and research where to buy heritage and organic seedlings. Make a calendar for when to start seedlings inside and when to transfer those outside based on the individual plants' needs and typical weather patterns in your area

Wash all of your reusable grocery bags: Add all reusable grocery bags to the washer and run them on the sanitize cycle. If your washer machine doesn't have a sanitize cycle, choose a high heat and high spin option. Then air-dry them.

Get into Board Game - the nerdy ones that take a lot of set up and are always a totally different game each time you play.
quarantine, social distancing