This pumpkin spice mix is perfect for coffees, cakes, and even butternut squash! Plus, it's easy to mix at home saving you an extra trip to the store and it packs a little extra punch!
I'm a sucker for cinnamon, spice, and cardamom and basically all of the warming spices! I use them all year round in my coffee and in smoothies, which is why I love mixing my own pumpkin spice mix!
Making pumpkin spice mix at home by simply blending the spices you want provides the added benefit of customizing the flavors to your personal taste and potentially saving a little money 🙂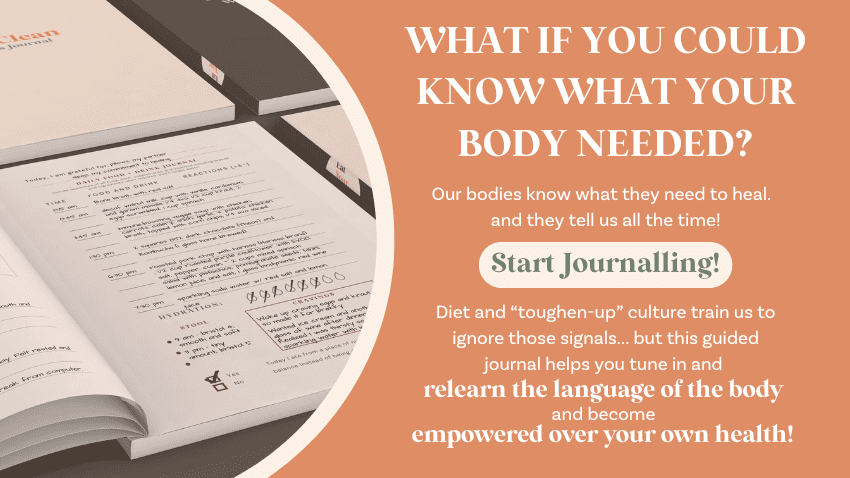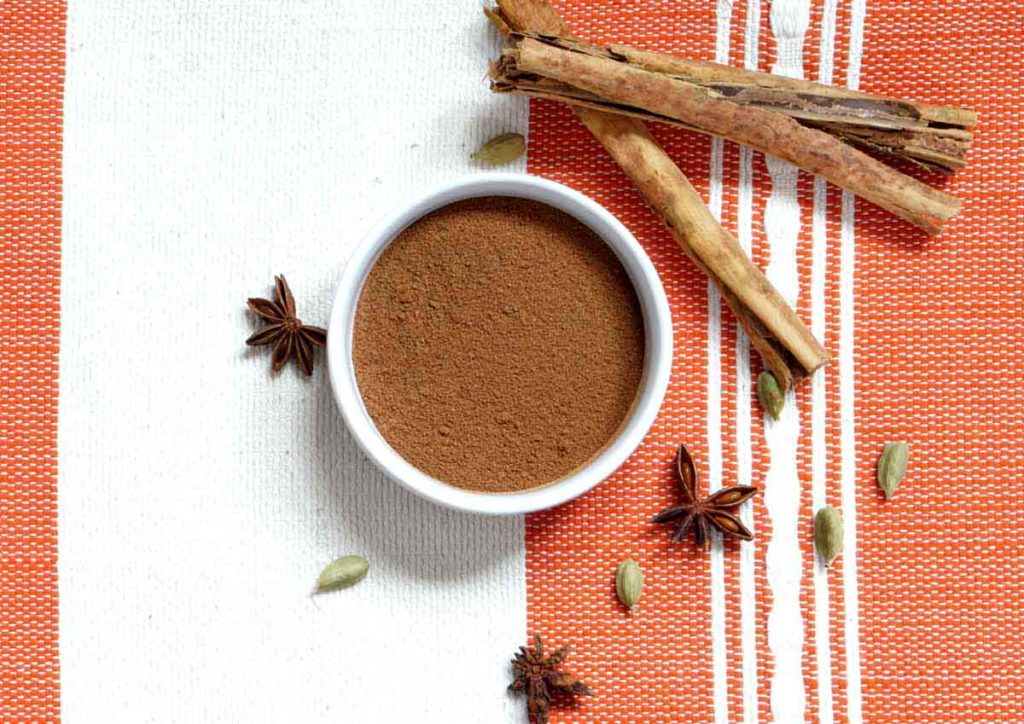 Pumpkin Spice Mix Flavors
The pumpkin spice flavor traditionally comes from a mix of cinnamon, nutmeg, allspice, and clove.
Ginger and Mace add a little extra spice so I also include those in my mix. The beauty of a homemade mix is you can decide if you like those or not!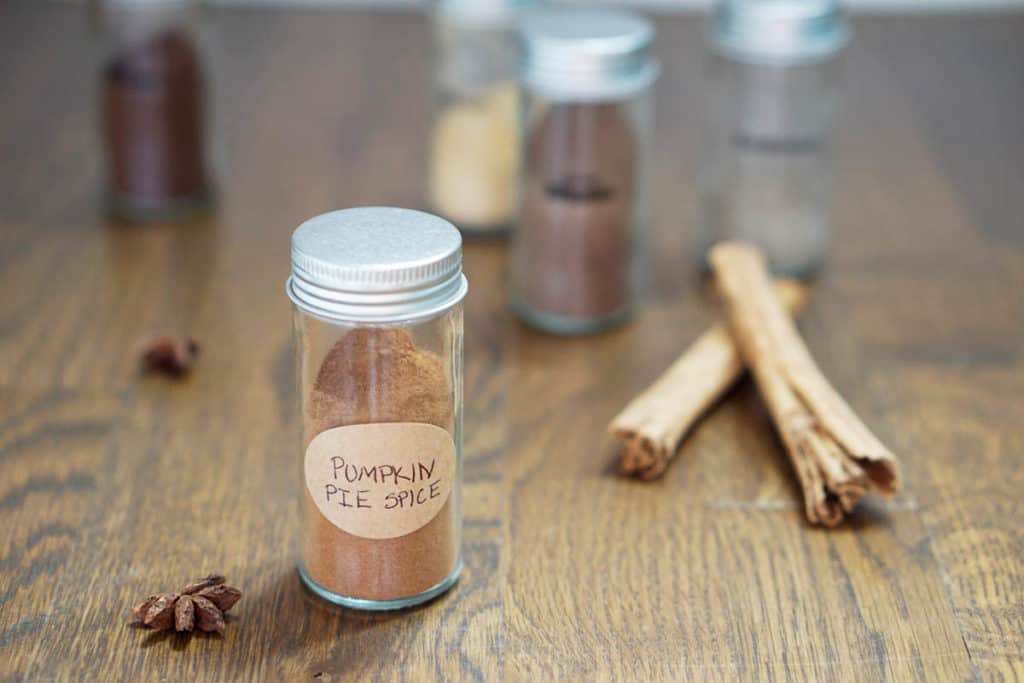 Cardamom
Cardamom is probably the most underrated warm spice. It's fantastic and versatile and delicious in most applications, particularly fall desserts and morning coffees.
If you haven't tried cardamom, I highly recommend it! It's sweet and nutty and aromatic and just plain heavenly. You can get a tin of it delivered from amazing here.

I love cardamom so I add that to my pumpkin spice mixes as well, however, it's not a requirement.
Mace – A little goes a long way
No, mace is not just for personal safety.
It's actually really great in food, too! 🙂
Mace is derived from the reddish seed covering, or aril, of nutmeg. So it's no wonder that it is great in a holiday pumpkin spice mix.
The end flavor is warm and slightly sweet (no sugar needed).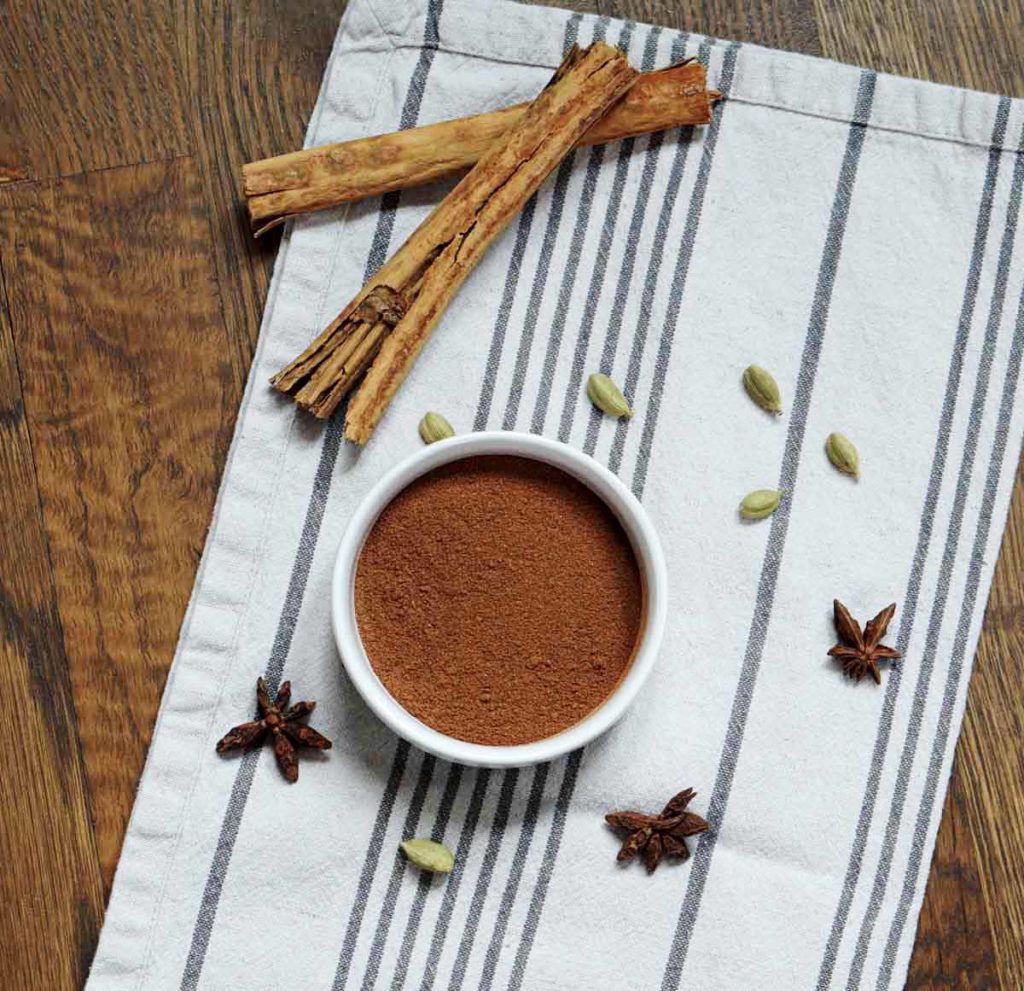 So how do we make our own pumpkin spice mix?
Just add all the spices together! It's really that simple.
Making the Pumpkin Spice Mix
The mix itself is super easy to make. Just take the spices in the amounts designated in the recipe and mix them together in a bowl.
Make the mix your own!
Cooking is about creating delicious and healthy treats that you love so don't be afraid to experiment with the mix.
If you really like cinnamon, add a little more. If mace makes you think of walking alone in a parking lot, skip it. Make it as described, smell it, taste it, and use it and then adjust to your preferences.
If you have a variation you love, tell me in the comments!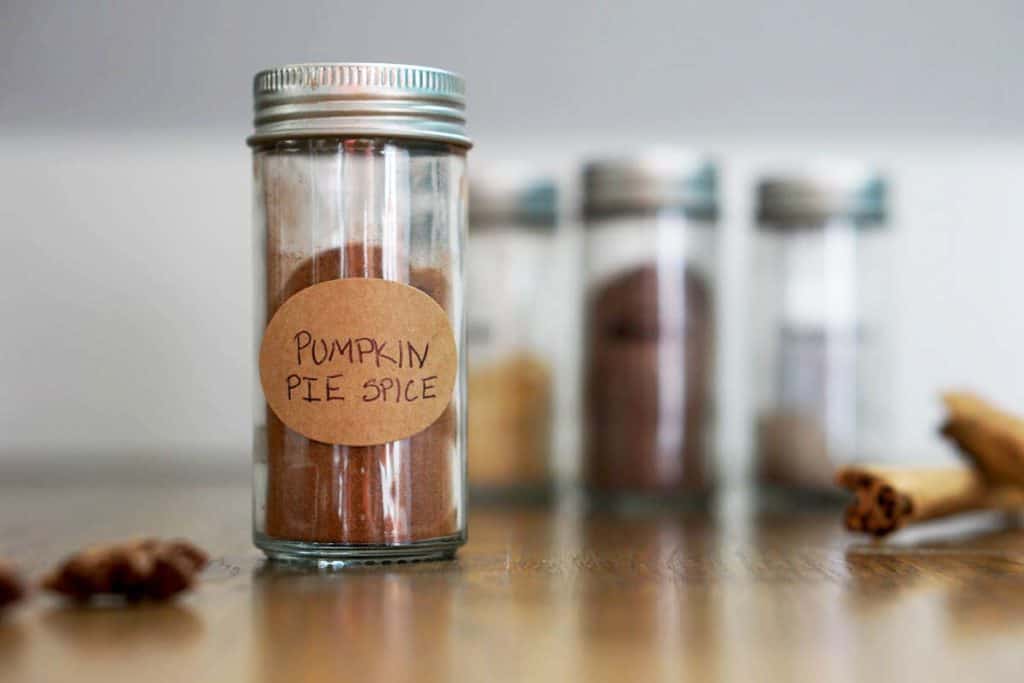 Choose Organic Spices!
When purchasing the spices to make this mix, choose organic spices.
Why Organic Spices?
It is important to go organic with herbs and spices!
After harvesting or in distribution, any dried herb or spice could be directly sprayed with pesticide to prevent molding. While buying organic isn't 100% guarantee that you will get a pesticide-free product (see this story of Zego's quality testing of pesticide-laden organic cinnamon), it is much more likely that your product will have less pesticide residue.
Since spices are powders that are directly sprayed, they have the potential to have a high pesticide to product ratio, meaning this is a good place to spend the extra on organic if you can.
What do the pesticides do?
High-levels of pesticides can wreak havoc on your gut microbiome and your health. They are designed to kill small organisms and pests that attack plants and will do the same to your gut microbes.
If you're wondering what you should buy organic and where you can save money by going conventional, follow the dirty dozen clean fifteen. In addition, consider prioritizing organic for powdered products like flours, herbs, and spices as well.
Storing the Pumpkin Spice Mix
The prepared spice mix will last just as long as other spices and you store them the same.
I like to save mine in a spice jar so it's on hand when I need it. My favorite uses of this mix are Pumpkin Spice coffee, pumpkin truffle bites, pumpkin smoothies, and fluffy pumpkin spice cake!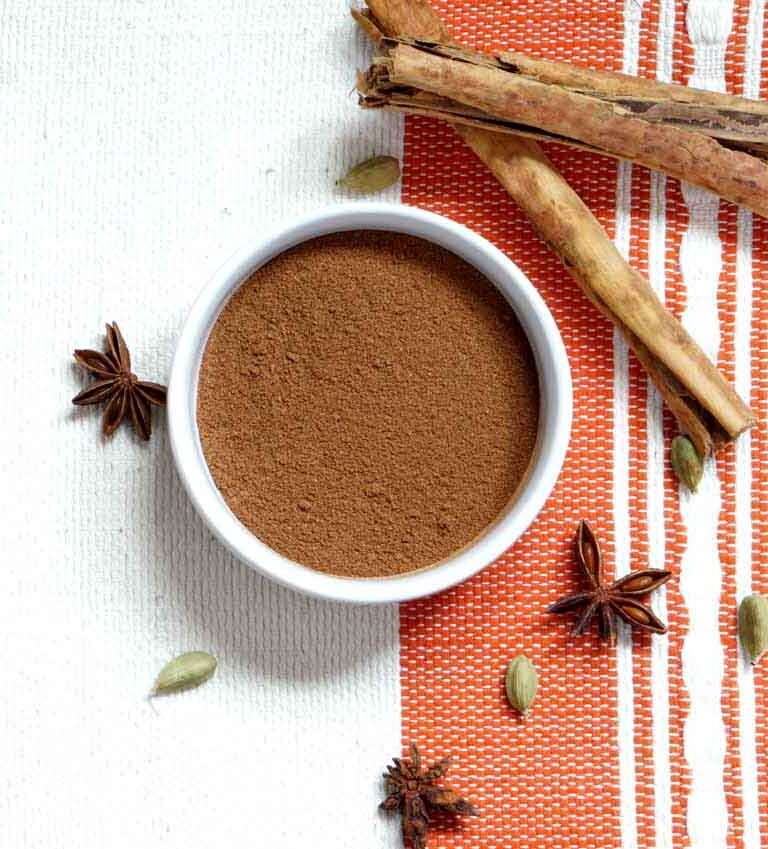 How to make your own pumpkin pie spice mix 
Description
This homemade pumpkin pie spice mix is easy to make and delicious in coffees, cakes, and even butternut squash. It packs more flavor than store-bought varieties and it's easy to customize and mix at home.
Instructions
Mix the spices and save for use in other recipes
Note
Customize the individual spices to match your preferred tastes. 
Use all year round in coffees