Granola meets shortbread meets chocolate chip cookie all in one delicious cookie bar! That's free of gluten, dairy, and refined sugar!
These nutty oat bars are a tasty cookie that mixes the vibes of shortbread, chocolate chip cookies, and toffee bars. They are a cakier version of my favorite English toffee bars and are very similar to the cookie base of my individual S'mores cookies.
Quick-cooking oats are the core of this recipe but the cooked walnuts ground into the dough add texture and depth that make it worth the extra work!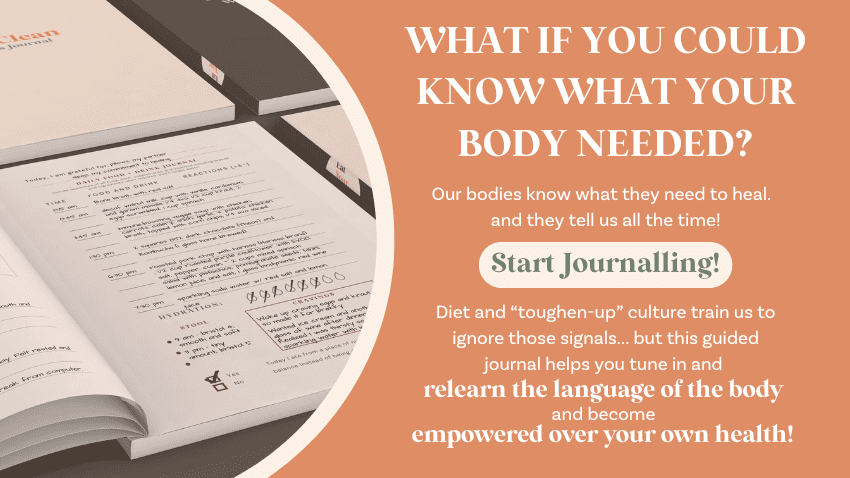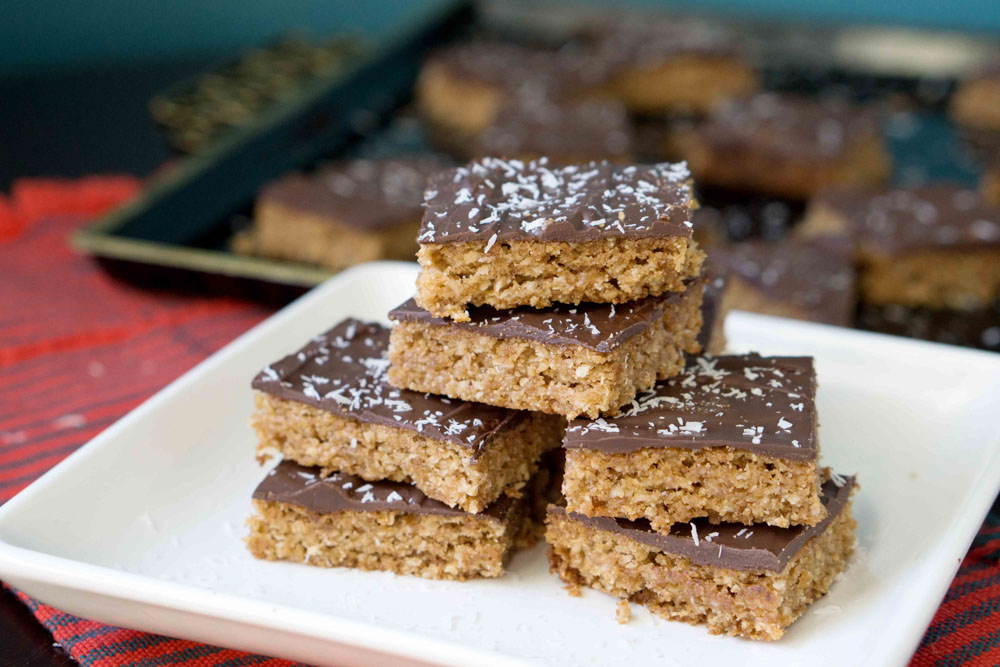 Ingredients
The key ingredients are oats, walnuts, and chocolate chips.
Make sure to use quick-cooking oats for the right texture.
The other ingredients are coconut oil, vanilla, egg, coconut sugar, almond flour and coconut flour.
🔪 Instructions
This recipe is pretty straight forward, but if you want a similar vibe and fewer steps, check out the toffee bars.
The first thing is you'll want to roast the walnuts. Just roast them for a few short minutes to prevent burning. Then chop them in a food processor and add them to the recipe with the flours.
Toasted Walnuts
First, you'll toast the walnuts, this helps to release the oils and enhances the texture and flavor. Even if you buy roasted walnuts, make sure to toast them before adding them to the cookies.

Using the pulse mode, grind the walnuts into a meal consistency like pictured below.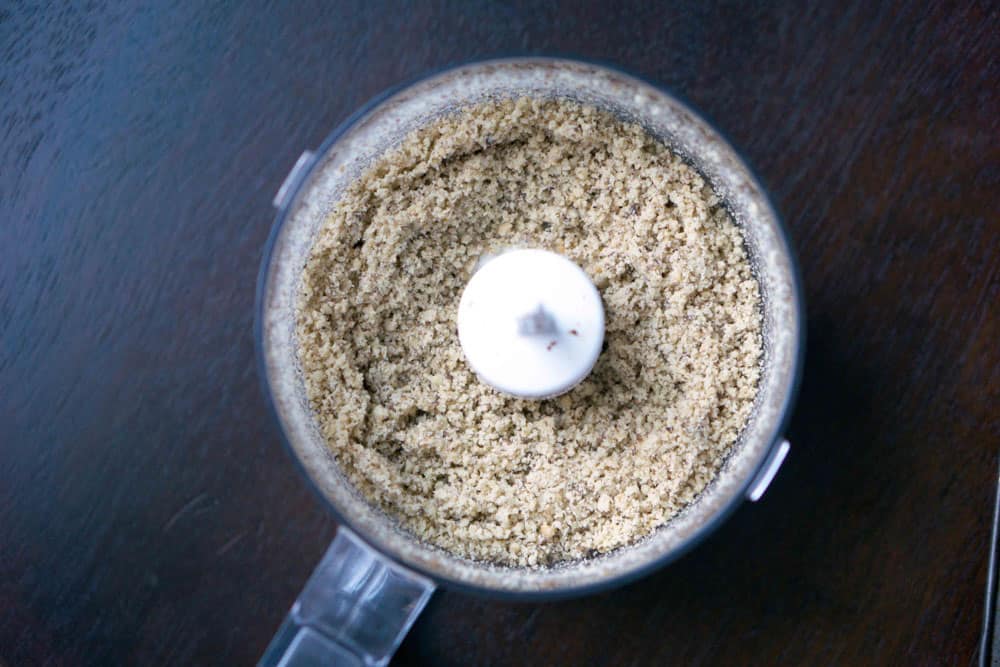 The rest is super easy.
Simply mix the oil, egg, sugar, and vanilla together, and then add in the flours, and chopped walnuts.
Spread evenly into a baking sheet and bake until cooked.
Then spread the chocolate chips on top!
The chocolate topping
This is super fun and super easy.
Just sprinkle chocolate chips on top and wait for them to melt. Then spread them evenly with a knife and let them cool.
Put a baking sheet over the cookies to help the chocolate chips melt.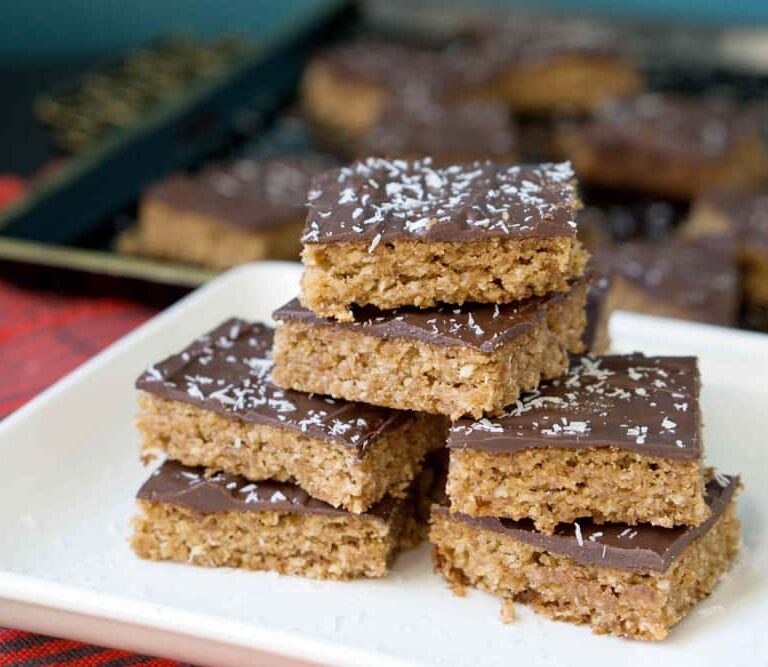 Chocolate Walnut Oat Bars
Description
Granola meets shortbread meets chocolate chip cookie all in one delicious cookie bar! That's free of gluten, dairy, and refined sugar!
Instructions
preheat oven to 350

Toast walnuts at 350 for 4-5 minutes or until slightly aromatic and then food processed/ ground into flour like substance

Mix coconut oil, vanilla, egg, and coconut sugar together in a medium mixing bowl

Grind walnuts in a food processor or coffee grinder until the consistency of nut flour. Don't over blend it or it will turn into walnut butter

Add ground walnuts, almond flour, oats, and coconut flour to the bowl and mix until all ingredients are well combined.

Spread dough evenly and flat on the bottom of a 9x13 pan

Bake for 15-16 minutes or until golden brown around edges

Remove bars from oven and sprinkle chocolate chips on top. Put a baking sheet over top to melt the chips for a couple of inutes.

Using a butter knife, spread the melted chocolate into an even layer

Optionally top with other toppings like desiccated coconut or chopped walnuts
Equipment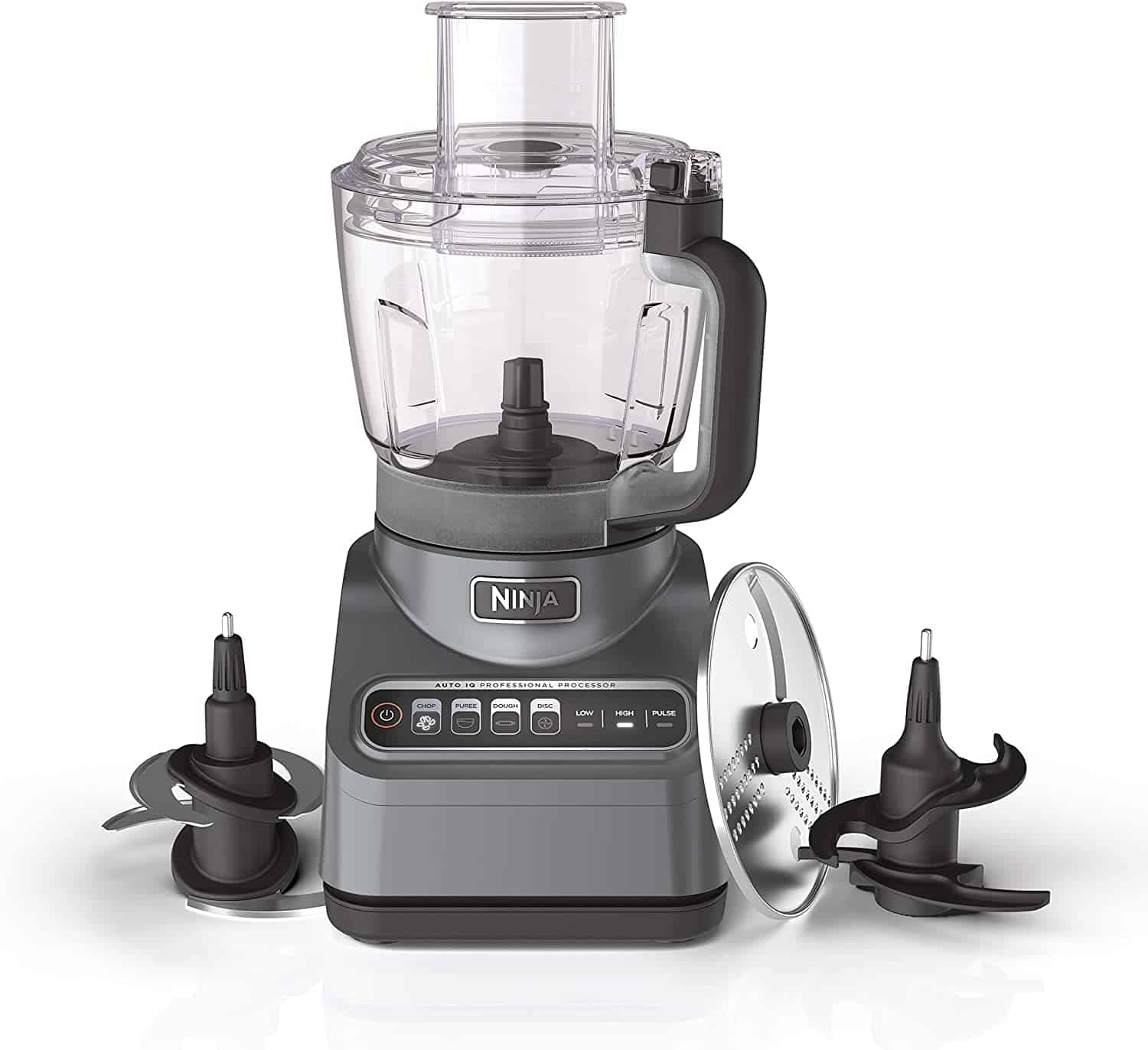 Food Processor
Serving Size 1 square bar
Servings 24
---
Amount Per Serving

% Daily Value *

Total Fat 15g

24

%

Saturated Fat 9g

45

%

Sodium 21mg

1

%

Potassium 36mg

2

%

Total Carbohydrate 11g

4

%

Dietary Fiber 2g

8

%

Sugars 5g

Protein 3g

6

%
---
Vitamin A

10

IU

Vitamin C

1

mg

Calcium

17

mg

Iron

1

mg
* This nutrition information does not tell the whole story of food's nutritional value! Make sure to use your gut intuition on what your body needs, eat your veggies and get 30 plants a week for optimal gut health. This nutritional data is calculated based on the above values and standard brands. This information may vary. Percent Daily Values are based on a 2,000-calorie diet. Your daily value may be higher or lower depending on your calorie needs. Tried this Recipe? Tag me Today! Mention @EatYourWayClean or tag #EatYourWayClean!
Note
Lightly pulse the walnuts until chopped into a walnut meal. Stop as soon as there is any sign of walnut butter forming.
📖 Variations
For simpler version of this recipe that's also crispier and chewier and a little more like toffee bars, look to the English toffee bars.
To turn this cookie into a S'mores, look here.
♻️ Substitutions
You can make this with sustainable palm shortening or butter if you want to use a separate fat.
To make this coconut-free, use butter instead of coconut oil and replace the coconut flour with additional almond flour.
cookie, gluten free cookie, nut bars