In just a few minutes with only 5 ingredients, you can whip up these chocolate covered persimmons with crushed pistachios to delight your friends.
Chocolate covered fruit is a great easy snack idea that's a crowd pleaser and easy to make. But chocolate covered strawberries are overdone. And strawberries are out of season. Why not mix it up?
Today I present a quick and easy recipe, with just 5 ingredients, to snazz up dessert in a healthy way.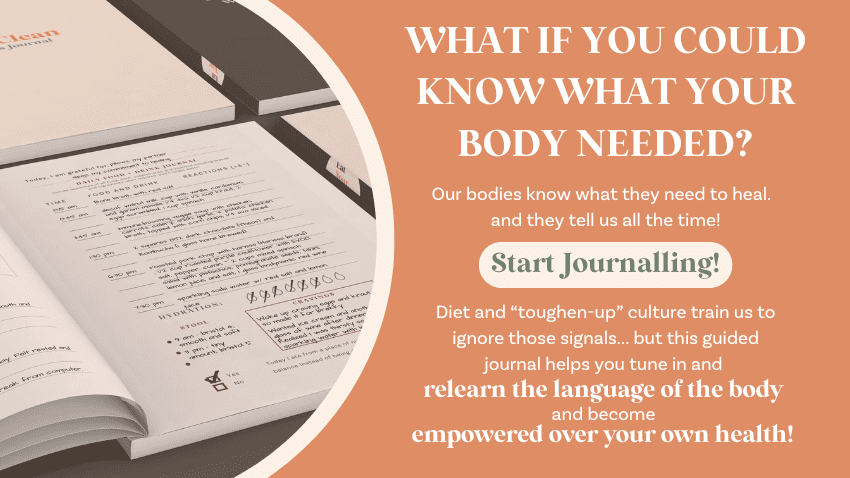 Introducing Chocolate Covered Persimmons
Persimmons are great. They taste like delicious buttery, cinnamon apples except you don't have to add butter or cinnamon or cook them. Heaven.
There are 2 kinds of persimmons: Fuyu and Hachiya.
Either type will work for this recipe. However, if you get the acorn-shaped Hachiya, make sure that they are very ripe and almost squishy. Otherwise, they will be too starchy and bitter. Since they have to be very ripe, they are a little harder to work with and pick up, but manageable and very delicious.
I used a mixture of Fuyu and Hachiya when I made these.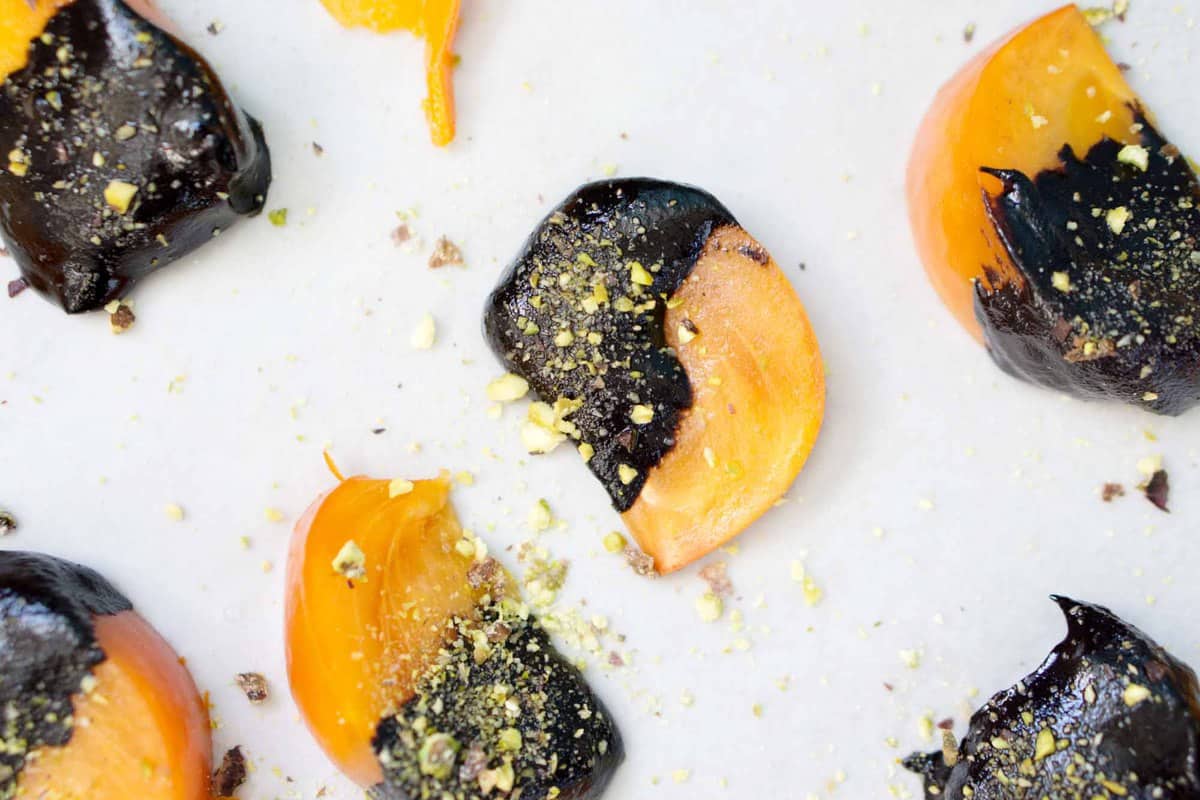 Making the Chocolate Ganache
I mixed the chocolate for these myself. The chocolate has to be warmed so making it yourself doesn't really add that much time. Plus it saves you some additives found in chocolate (think soy lecithin).
The chocolate itself is easy to make. Simply heat the oil (cocoa butter or coconut oil) and mix in cocoa powder and sweetener. I used maple but honey or agave would also work. Since you're making this yourself, you can sub carob powder for cocoa powder to make a chocolate-free version.
I used dark chocolate powder in this mix which is why the chocolate has a deep brown and almost black color. Feel free to use regular cocoa powder.
If you're looking for some other great chocolate or carob recipes, check out the chocolate avocado mouse and the carob tahini fudge!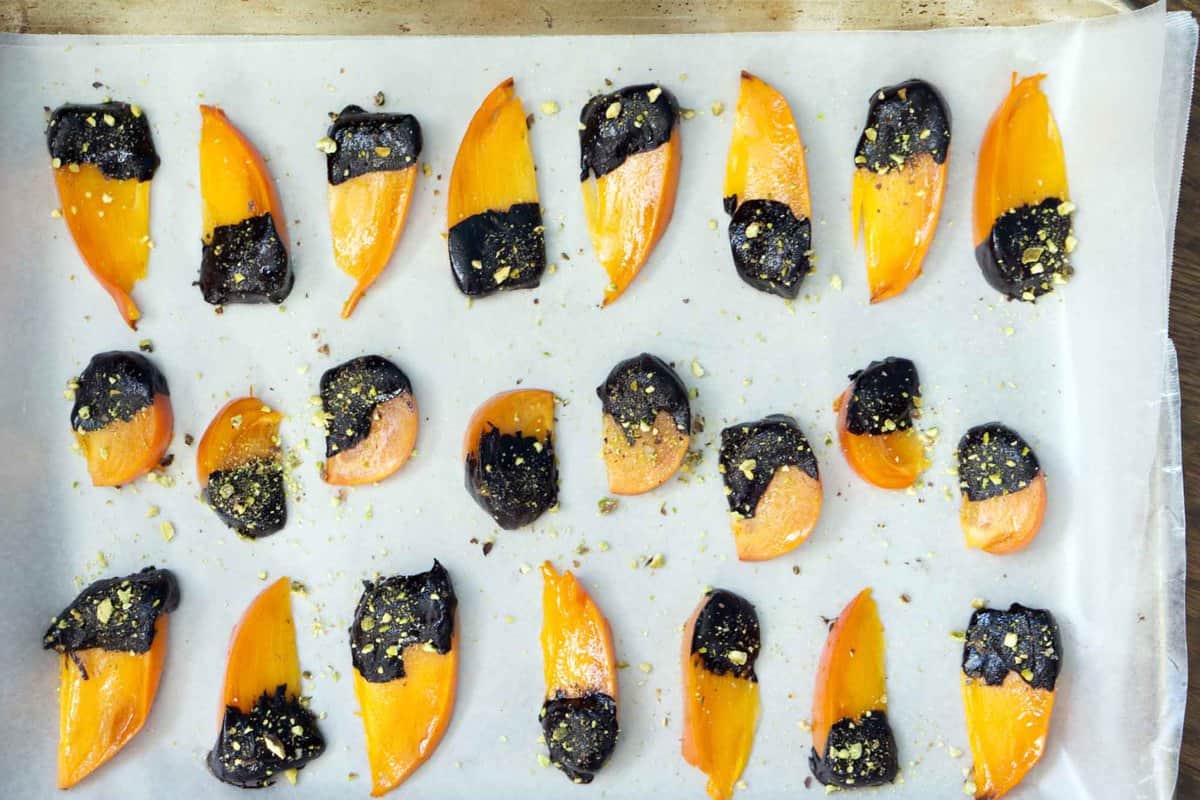 Dipping the Persimmons
Dip the persimmons while the chocolate is warm. Avoid too much juice from the persimmons getting into the chocolate as it will make the chocolate grainy.
Sprinkle the crushed pistachios on the persimmons before the chocolate dries. That will ensure the pistachios stick to the chocolate.
You might also like Paleo Lemon Bars, Chai Masala Fudge Bars, Lemon Almond Cakes, or Indoor S'mores.
Sharing is Caring! Pin for Later and for your friends to find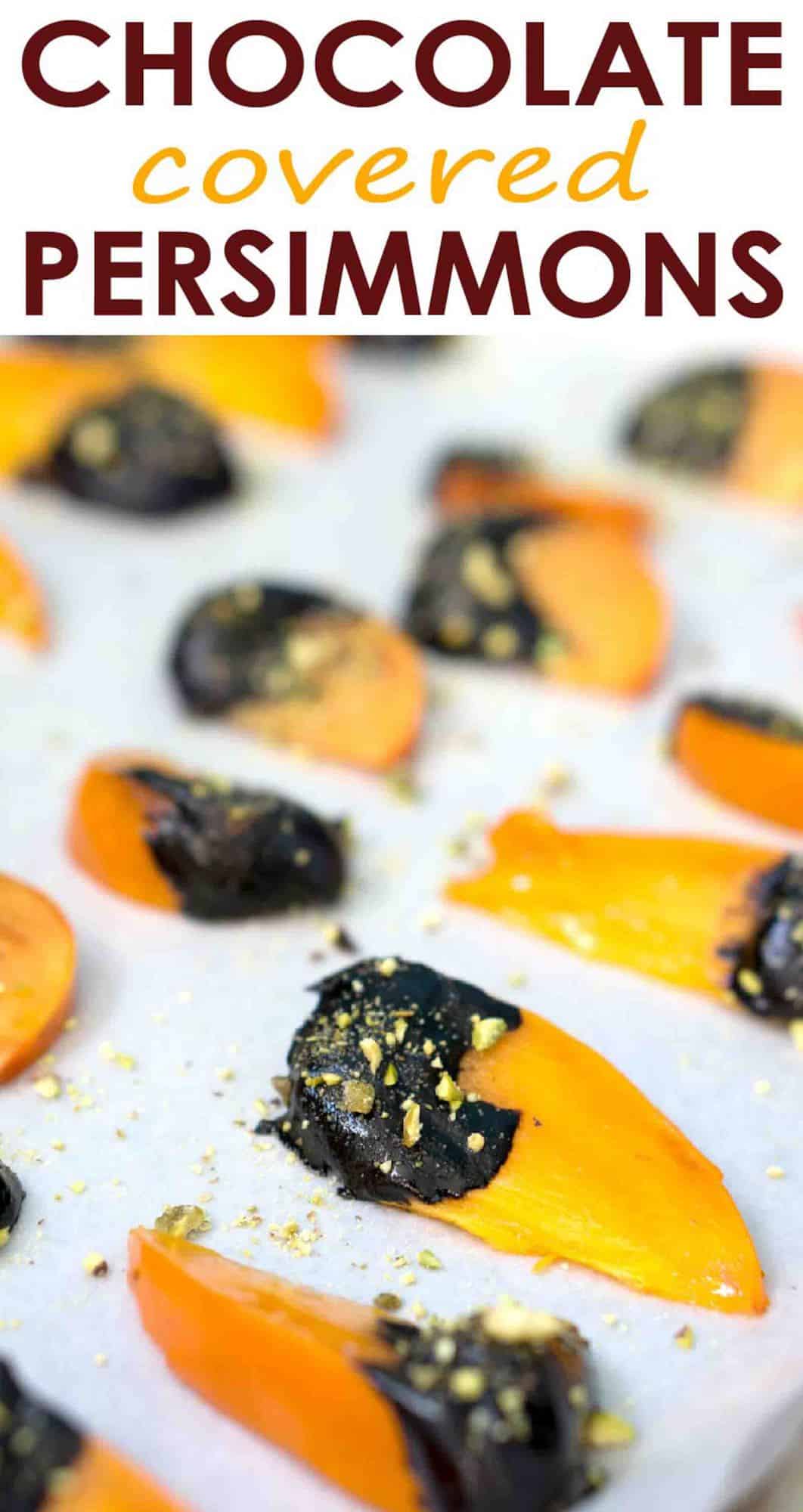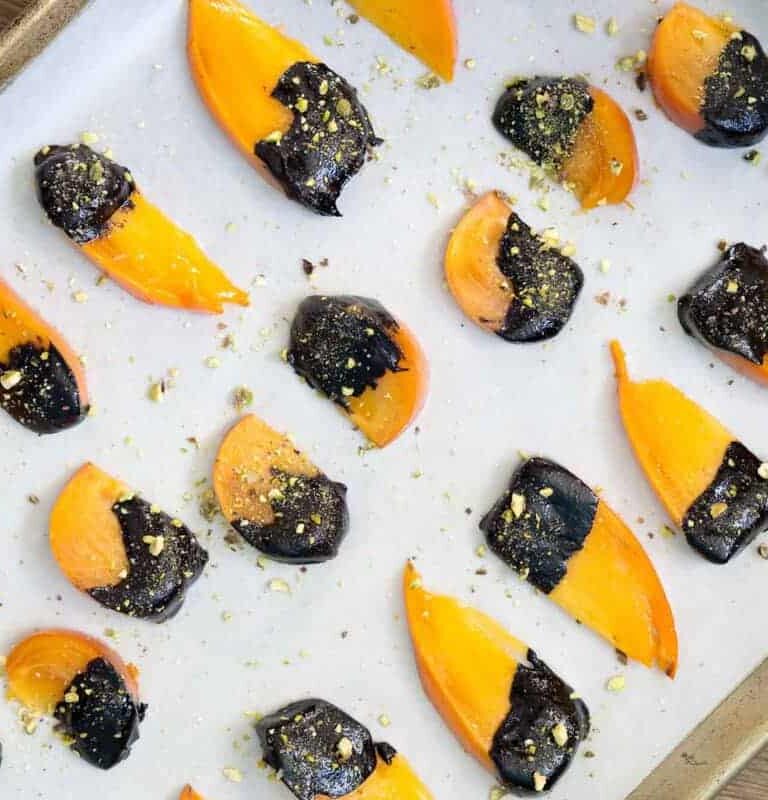 Chocolate Covered Persimmons with Crushed Pistachios
Description
Buttery cinnamon persimmons, bittersweet chocolate, and freshly crushed pistachios make this quick, tasty and impressive dessert. In just a few minutes with only 5 ingredients, you can whip up these chocolate covered persimmons with crushed pistachios to delight your friends. Gluten Free, Paleo, Refined Sugar Free, Dairy Free, Low Carb, Real Food.
Instructions
Lay sheets of wax or parchment paper on a baking sheet.

Slice persimmons like an apple

Put pistachios in a bag and crush with a rolling pin

Melt cocoa butter or coconut oil on the stove top on medium-low heat until melted.

Mix in cocoa powder and whisk together until evenly combined. Mix in maple syrup until well combined

Stir mixture for 3-4 minutes or until chocolate is thickened.

Dip sliced persimmons halfway in the chocolate sauce and lay on wax or parchment paper

Sprinkle crushed pistachios on the chocolate portion of the chocolate covered persimmons

Serve and Enjoy!
Note
You can use Fuyu or Hachiya. Make sure Hachiya persimmons are ripe before eating.