Freestyle baking requires being OK with things not turning out exactly how you intended. But that's the trade-off for stumbling into delicious new creations you never expected. That is the beauty of freestyle baking, and that is the story behind this apple tart with drop cookie crust recipe.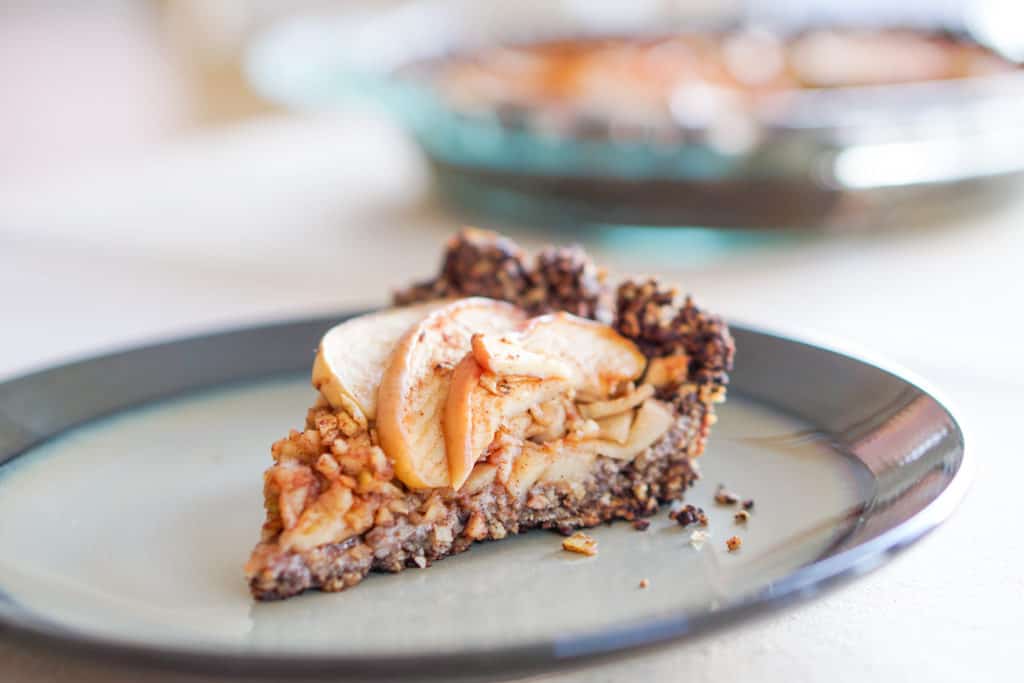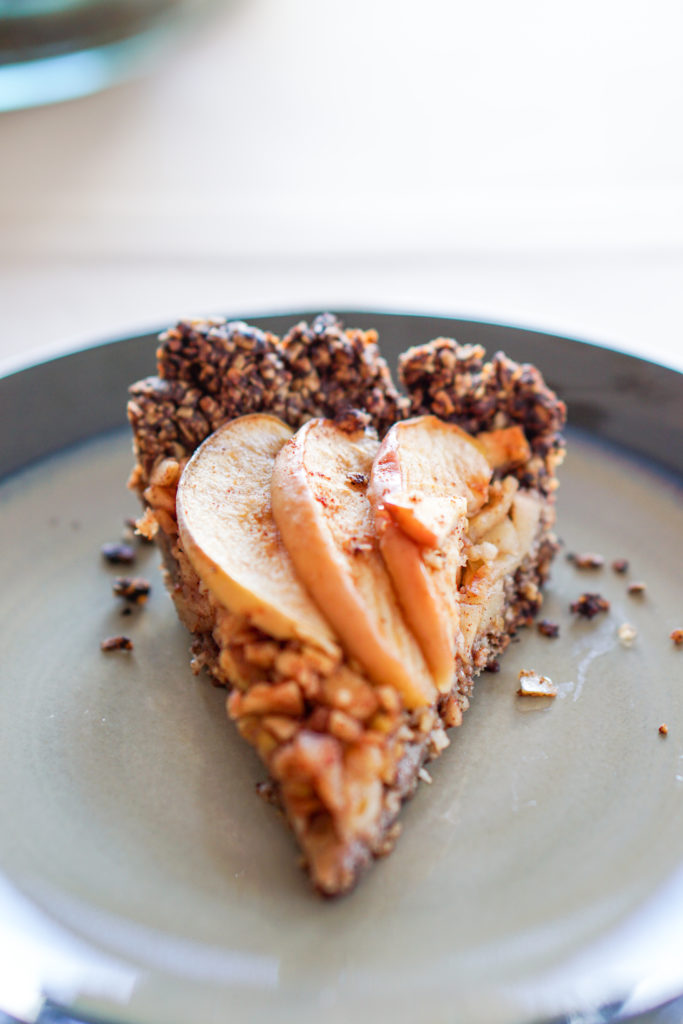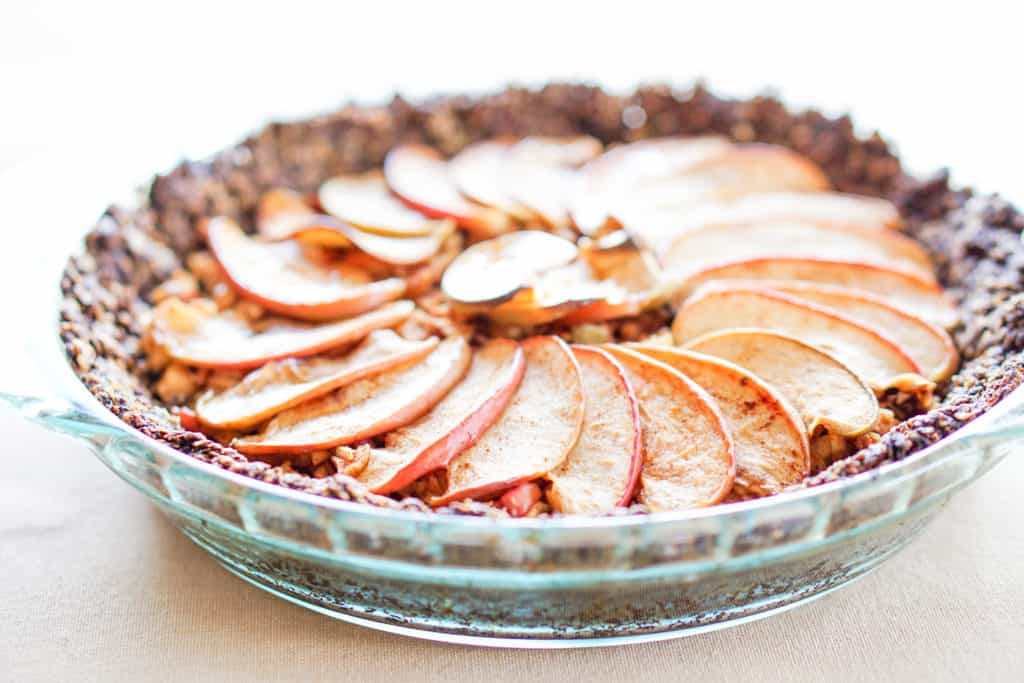 For those that haven't heard of a drop cookie, it is the same thing as a no bake cookie. Here's an example of a traditional drop cookie recipe from My Mesmerized Life.
They say baking is a science and cooking is an art, but I'm not buying it. Yes, people tend to stick to the exact measured ingredients for baking and it can be intimidating to make changes. Once you find the perfect mix, you have a dependable classic that you can recreate time and time again. But… it can be fun to deviate and create something new. It's like soup! A perfect soup can be repeated with perfectly measured ingredients, just like a perfect cookie. But, a wonderfully novel soup can only be created when you divert from the measurements and throw in a little of whatever you have, or whatever just smells right at the time. It's the same with baking.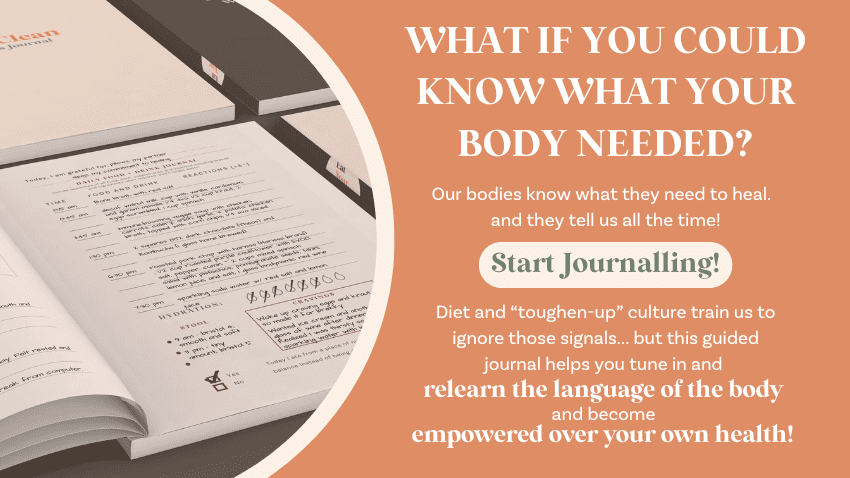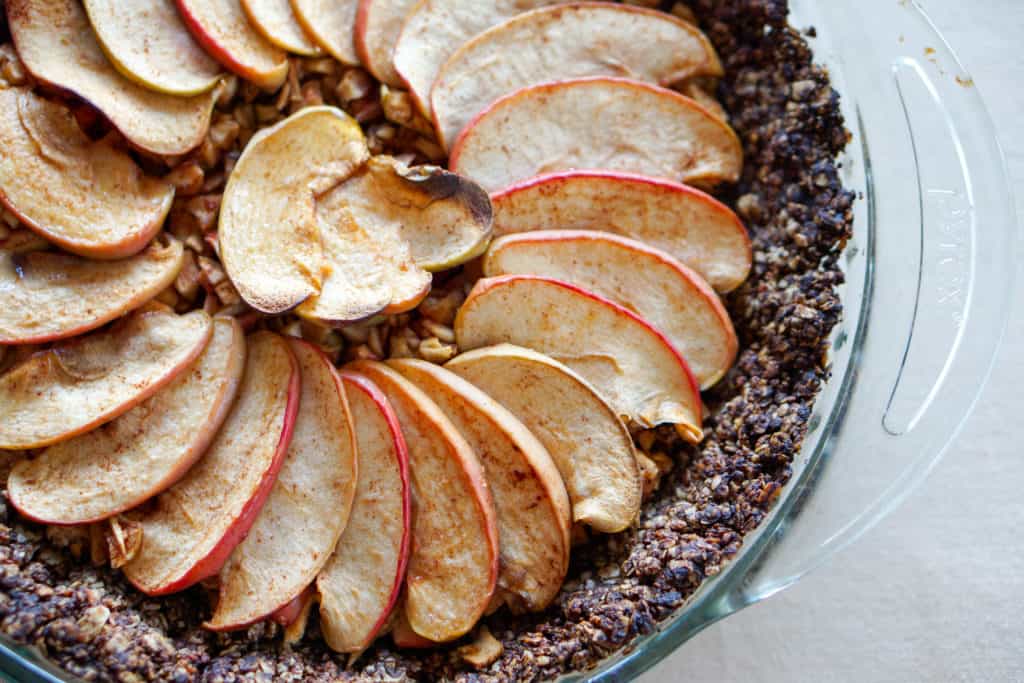 That's been the story of my baking career. I started out how I imagine everyone else started out, reading Mrs. Fields recipes and baking and eating more than should have been humanely possible. 🙂 Overtime I began to make small adjustments, like skipping the baking soda or subbing brown sugar for white sugar. When I discovered I was gluten-free, I couldn't fathom going cookie free as well, so I started experimenting with alternative flours. I strived to go grain free, which at the time, meant paving my own way. There weren't any resources for grain free baking, so subbing things out and creating recipes from scratch was the only possibility. And as I continued to change my diet, I had to find new substitutions, now for dairy and sugar.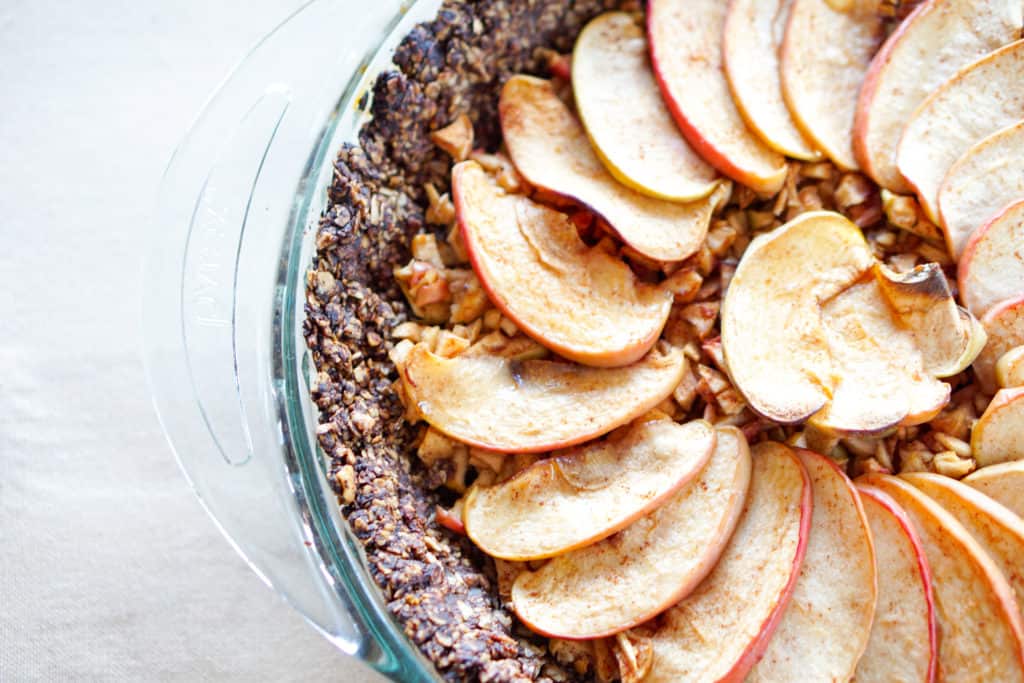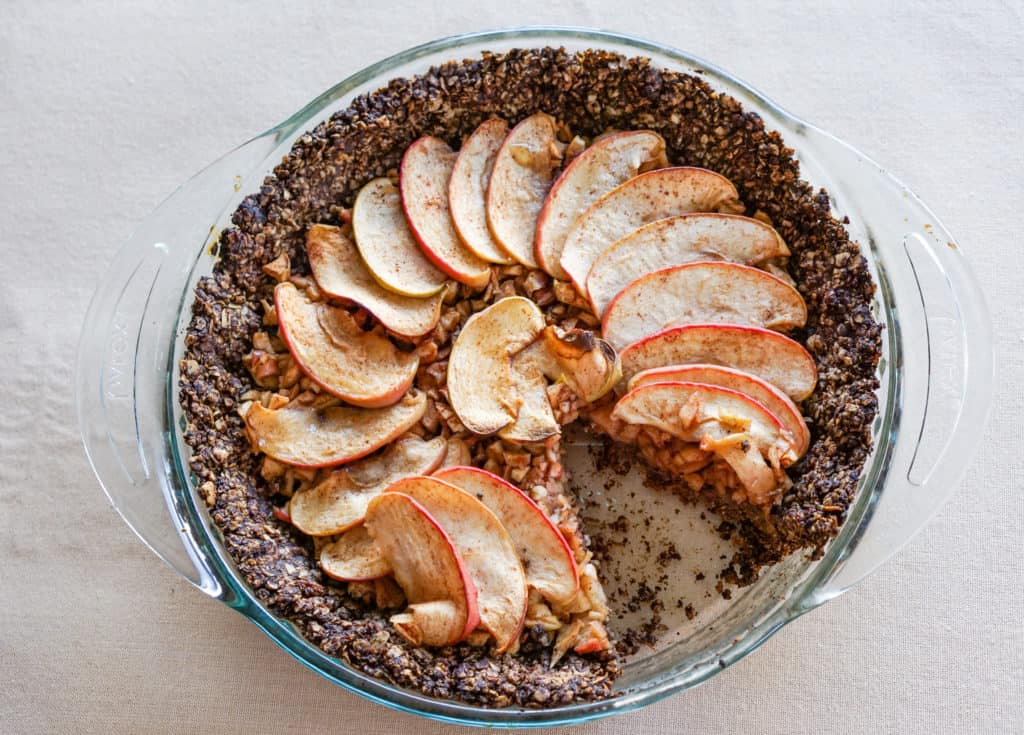 That's what happened here, with this apple tart with drop cookie crust recipe. I was trying to recreate a totally on-the-fly drop cookie recipe I made last year, from a very hazy memory. Regular drop cookies I probably would have got right. These, however, were drop cookies with nearly every ingredient subbed out: no milk, no sugar, no butter. I ended up with something a little dry and not so sweet. You know what that makes? A perfect crust for a naturally sweetened apple tart!!So I went with it, as a drop cookie crust, and it was great! You should try it too 🙂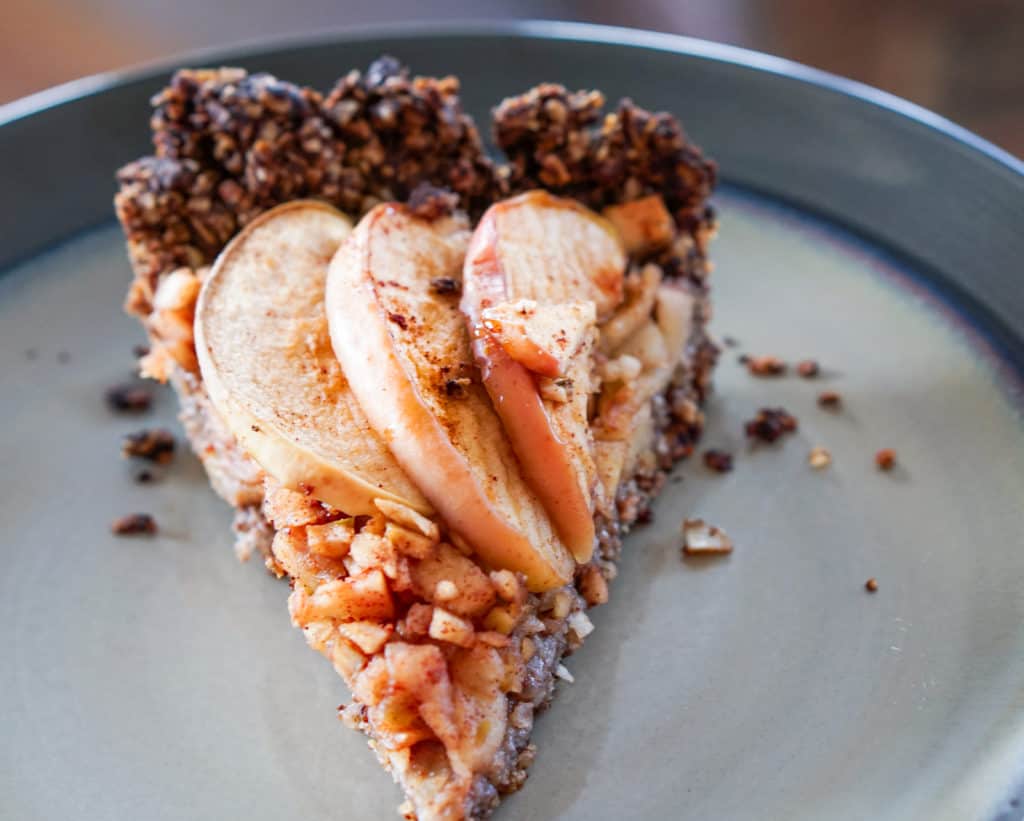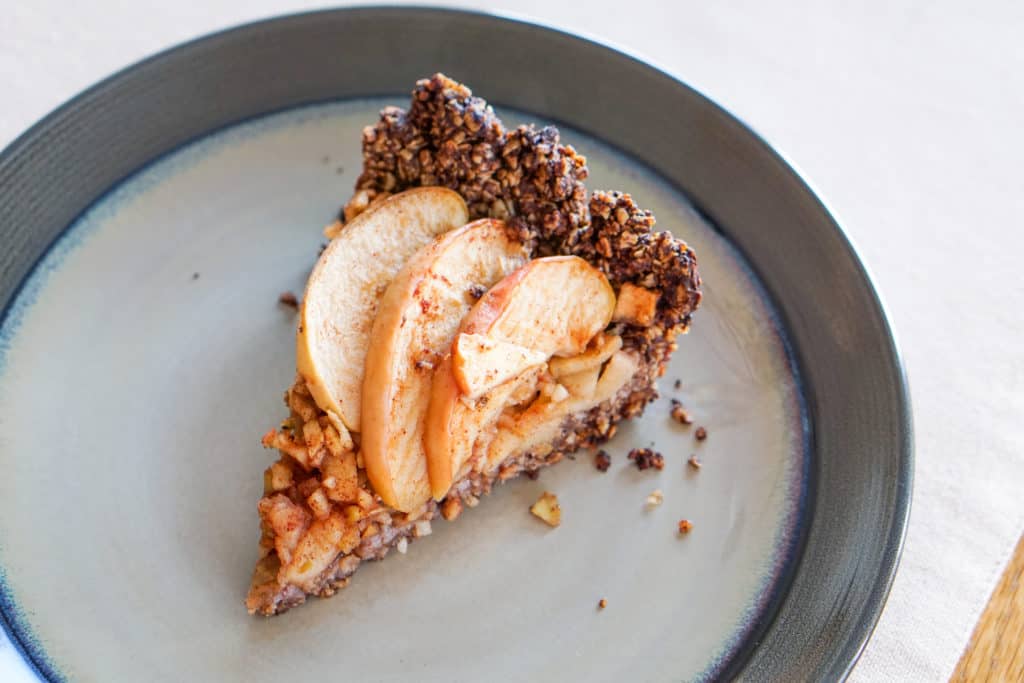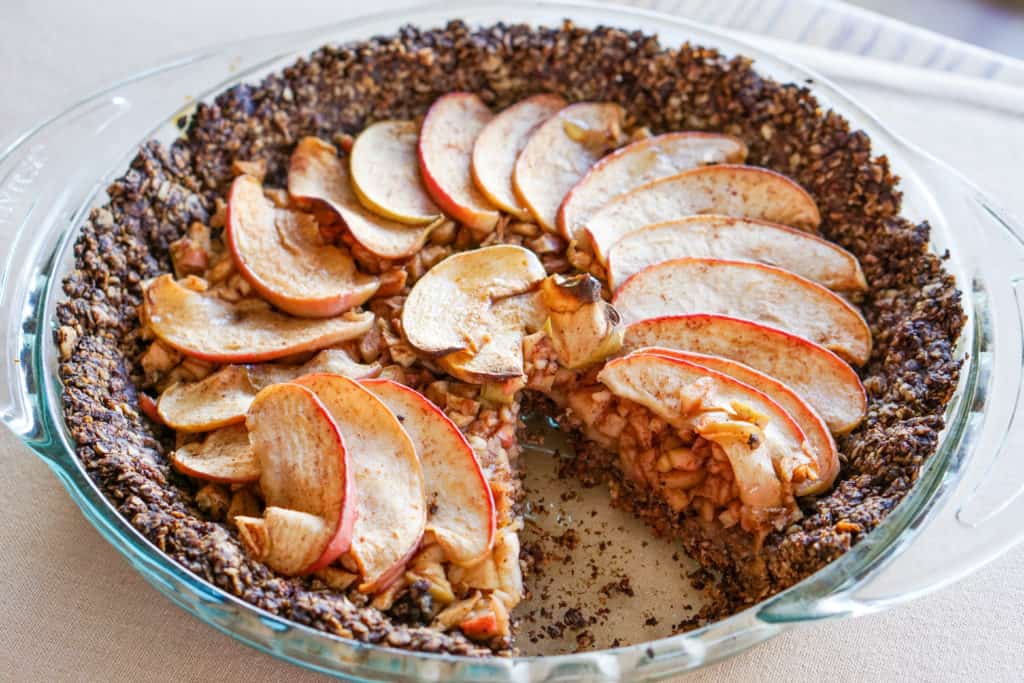 The Crust: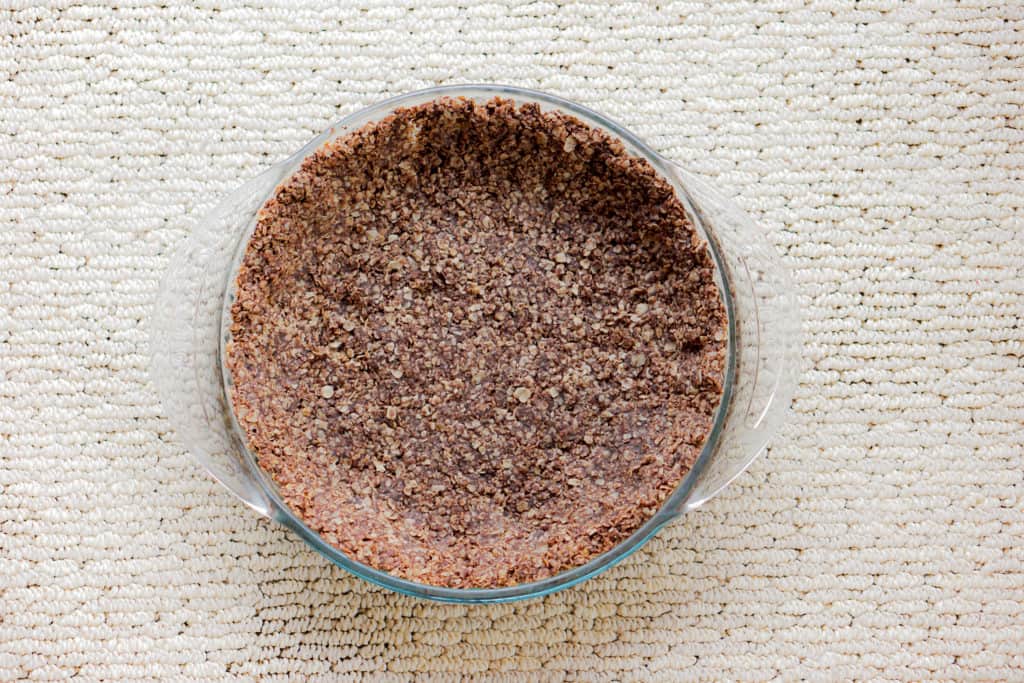 Layering the apple wedges: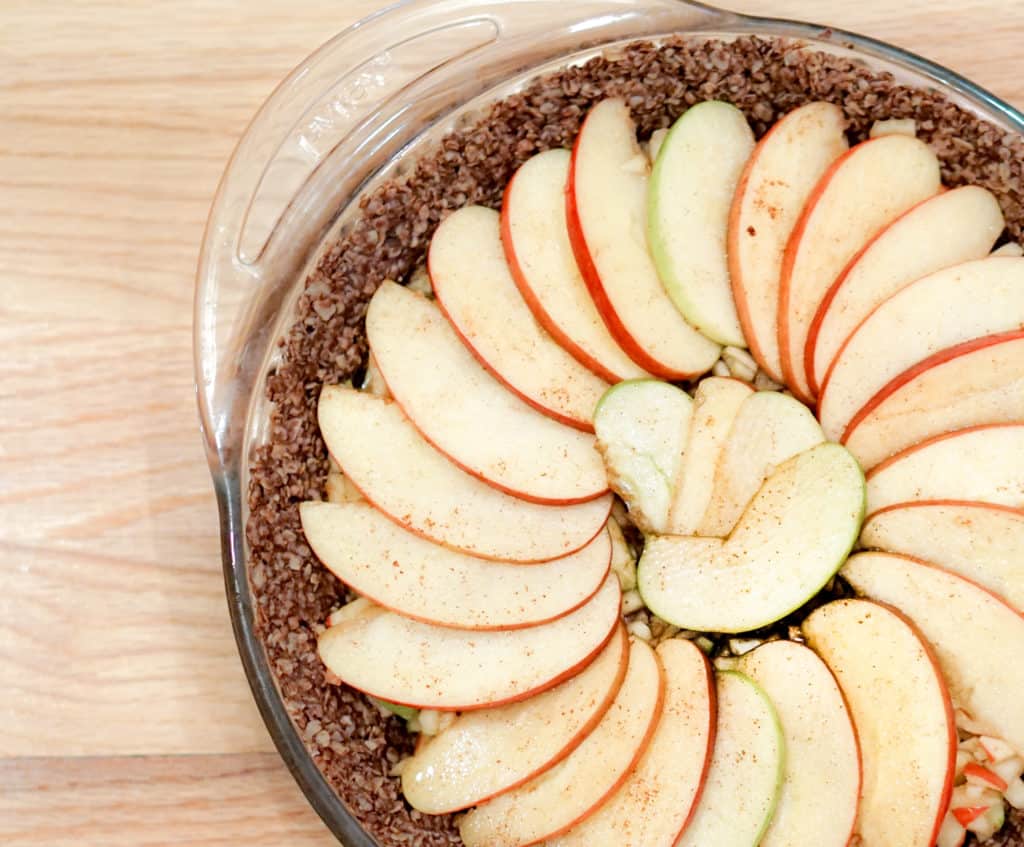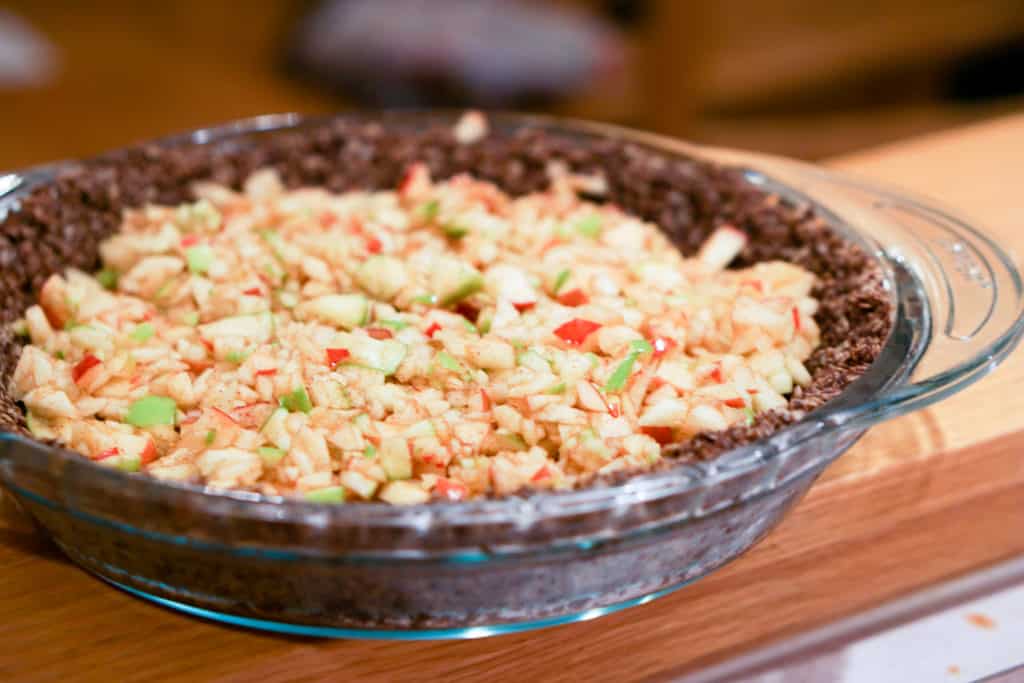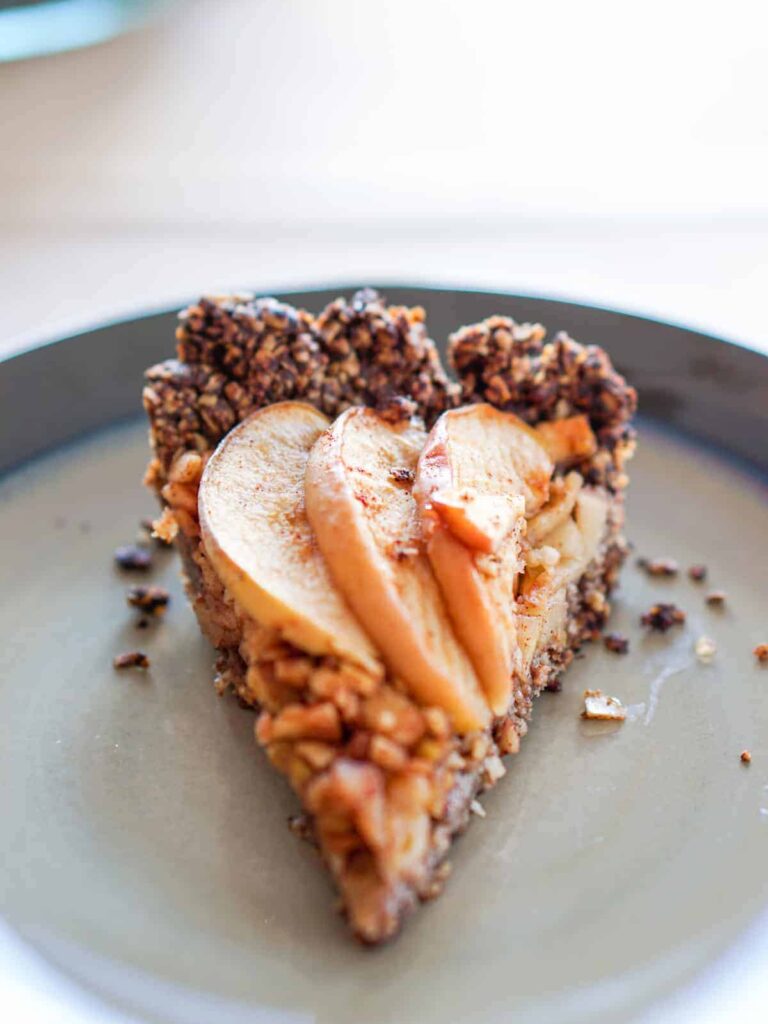 Apple Tart with Drop Cookie Crust
Instructions
Thinly slice about 1 1/2 apples into wedges about  1/16 " thick. Make sure you have enough slices to fan out into a thin layer on the top of the tart.

Finely dice the remaining apples

Mix 1 tbsp of the honey with the cinnamon and water in a large mixing bowl. Add in both the diced and sliced apples and toss until evenly coated. Let sit while you make the crust.

Mix coconut oil, coconut milk, cocoa powder, and the remaining honey in a pot until mixed well. Heat on low on medium-high heat until it begins to boil.

Remove from heat and mix in oats, vanilla, and peanut butter.

Pour into 9" pan and use your fingers to press the dough against the pie pan, forming a crust.

Pour the diced apples on top of the drop cookie crust and even out into the pie pan.

Fan out one top layer of apple slices, as seen in the picture. Optionally, dust the top with cinnamon.

Bake for 45-55 minutes, or until apples are soft.

Remove from oven and let cool.
4TH OF JULY RECIPES, CHRISTMAS RECIPES, FALL RECIPES, MEAL TYPE, SEASONAL RECIPES, SPECIAL DIET, SPECIAL EVENT RECIPES, SPRING RECIPES, THANKSGIVING, VEGAN OPTION, WINTER RECIPES